I am in love with the colour red & I think it's the dream of every woman to have a red gown in her wardrobe. The colour red in true essence is a bright & passionate colour and when I saw the beads on the gown, the cut & style plus the net used gave it a luxurious feel. I am talking about Trendy Divva here- a women's wear label founded by Mr. Gurprit Sawhney who after years of success designing women's wear for International market decided to pursue his dream of launching a retail design brand that spoke to the Indian modern woman.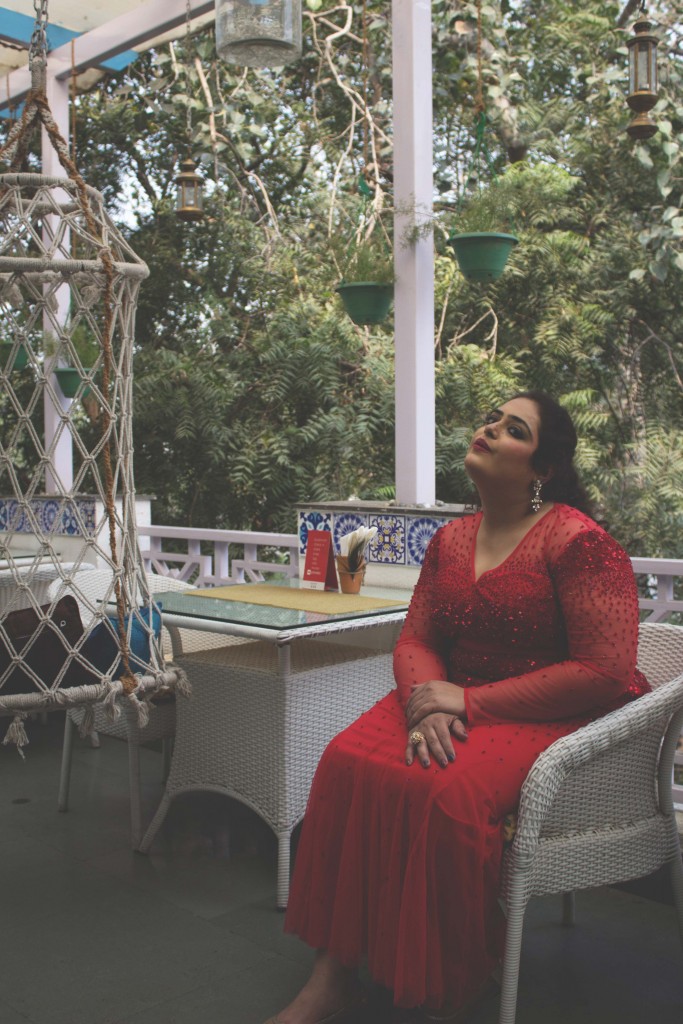 Be it smart casual, cruise, beach, formal, evenings, occasion or casual wear, they have it all. They aim at giving feminity, perfect fitting & styling to every girl's modern needs as they do custom tailoring also. Their USP is 14 sizes from size 4 to 30- petite/regular & plus size. Their company's strength is to produce for any body size because of their specialized team with experience who have been trained to handle these shapes and sizes.
Talking about their unique collection, I selected the red gown for the colour, the look, the appeal & the work and I thought it would flatter my body, contouring & shaping me well.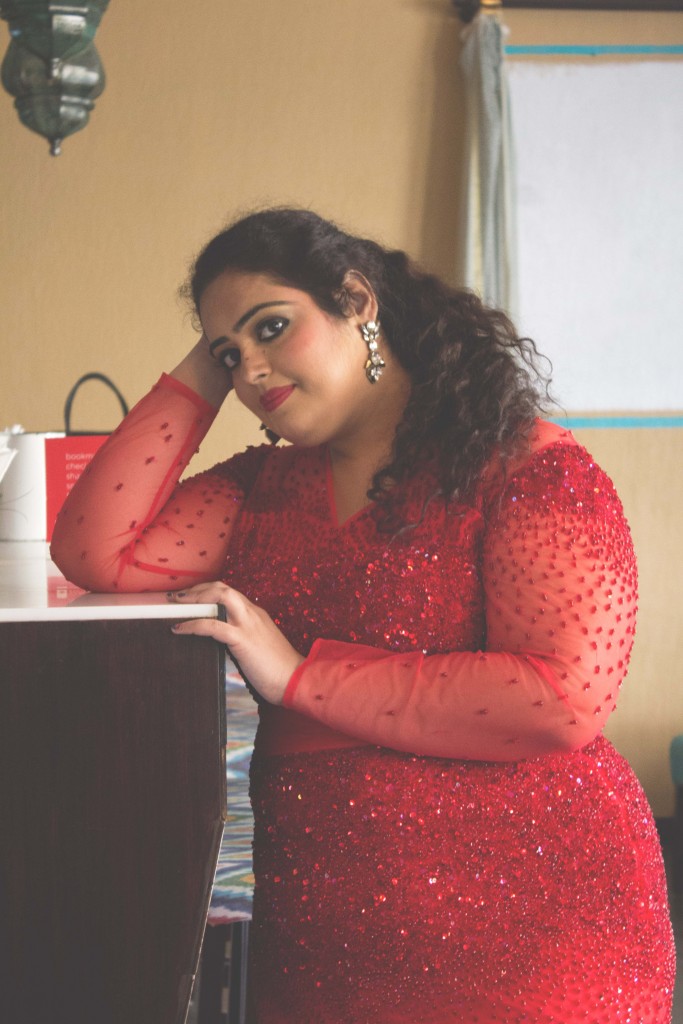 The the fabric used is very comfortable and it looks very flamboyant, elegant & classy and the gown itself is embellished well so I think it doesn't need much accessorization with it. I paired it with golden ballerinas, a ring & long earrings. The net sleeves are great as they hide my flab and the red sequins & beads on the gown make it look more glamourous.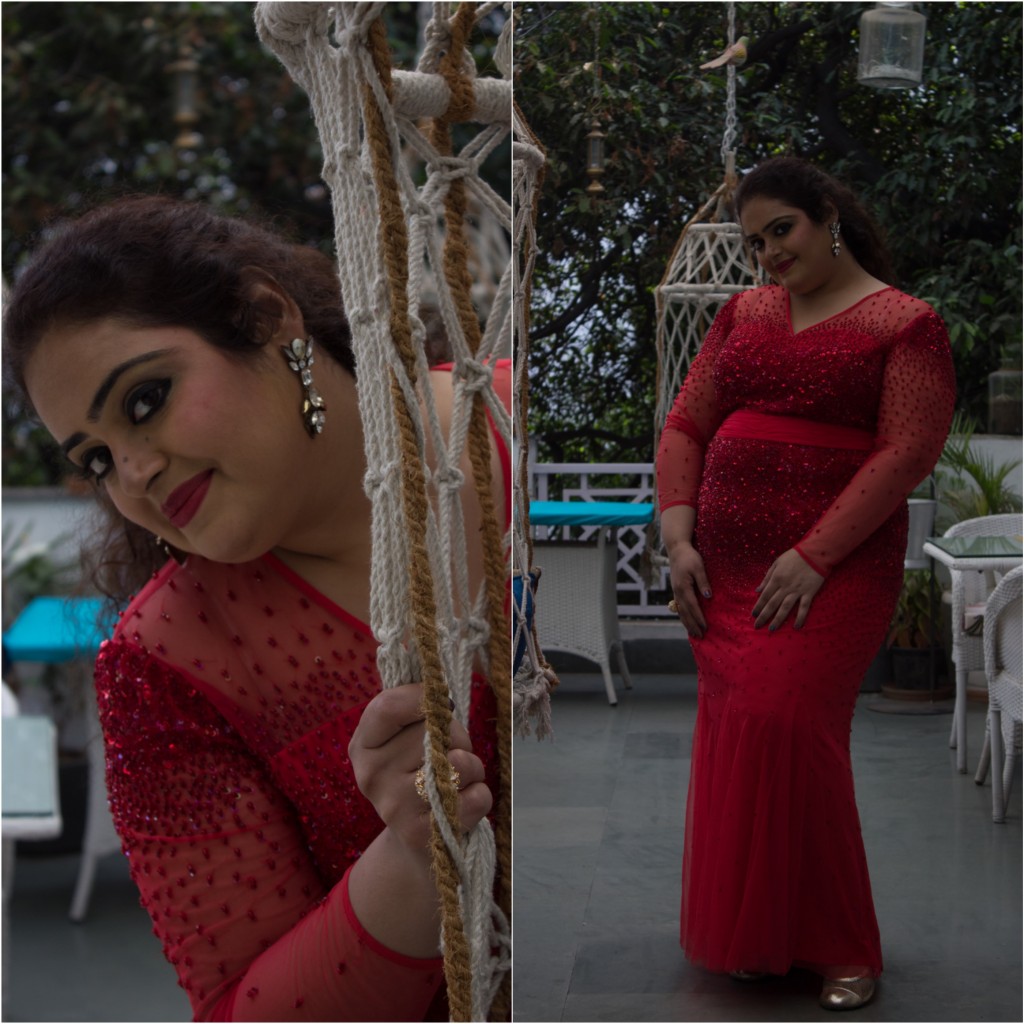 So for all the girls- petite, regular or plus size, all can come in the store & try what they have in different styles & colours for each body shape & size and mix & match and make heads turn and see a new, confident & beautiful you, everyday new.
Photography by: Shootera
Location Courtesy: Lavaash By Saby