Trendy Divva, the dream store for all that a girl wants and dreams of having in her closet. Be it party wear, wedding stuff, holiday stuff, gowns, dresses or kurtis, they have it all that too from size 4 to 30. All lovely, comfortable and different from each other, affordable, trendy, sexy & alluring ranging from kids wear to teens to adults, Trendy Divva is a store for all your needs.
So, for a recent shoot, I went to the store with my sister and we settled on 2 beautiful gowns and loved what we wore! Obviously when you get what you love in your size, it's a double whammy!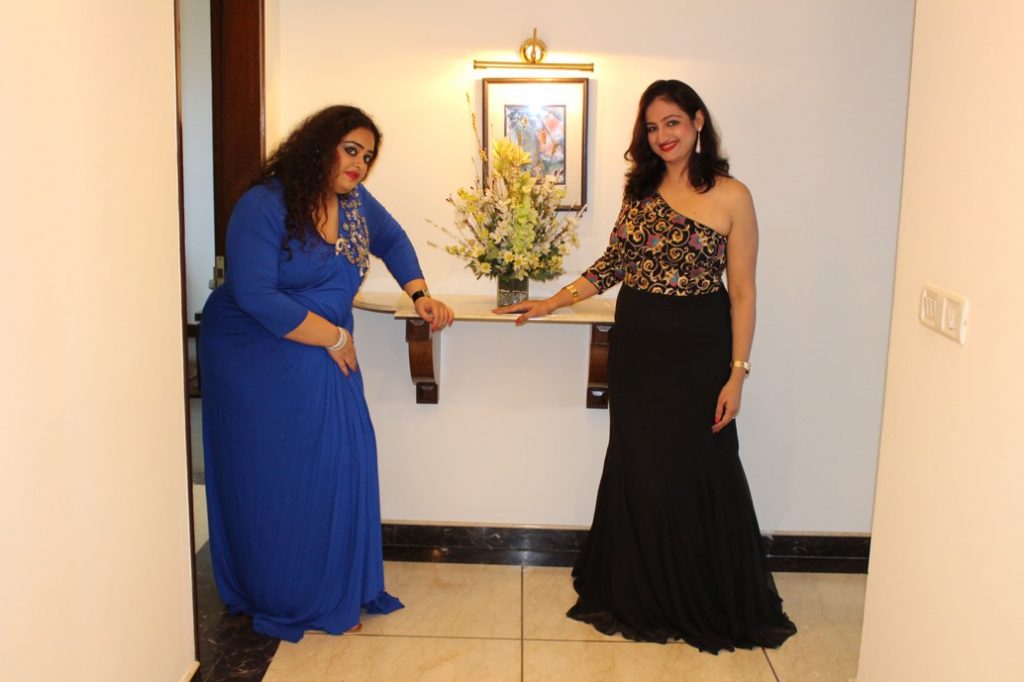 With the cool current of Royal Blue on me and the Trendy Divva magic, actually the comfortable magic of the dress swirling on me completely with the pretty detailing of gold & silver on the left side and the pleats on the waist section to hide my flab away. My fingers painted in red held the pleats in place and the thigh cut hid in the sexy pleats and on the criss cross pleats on the chest area, I just put a blue & gold broach on the neck.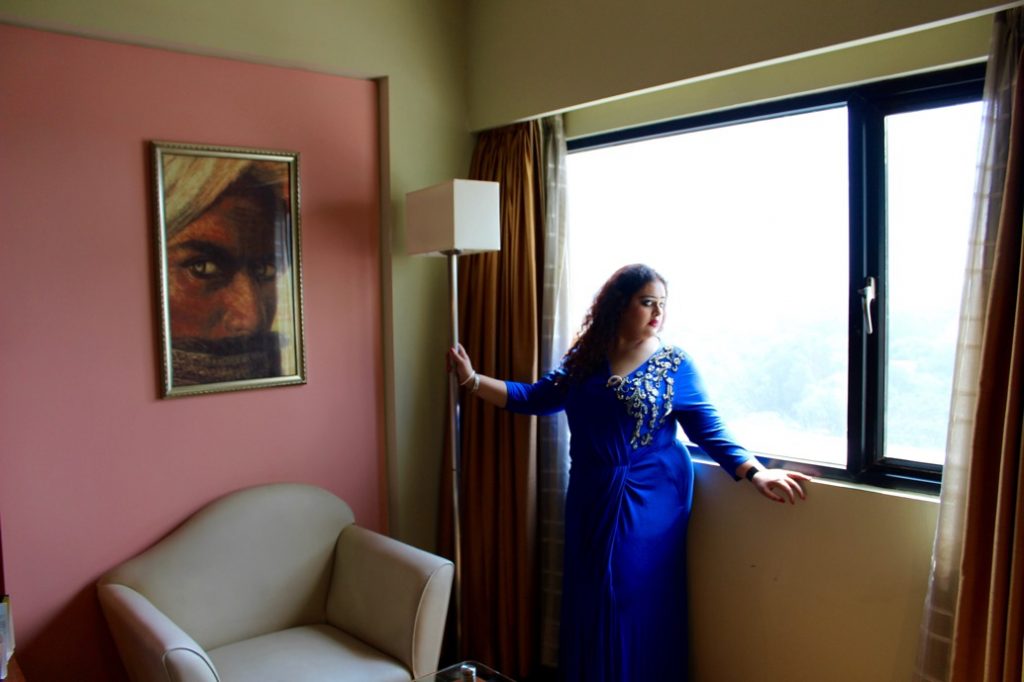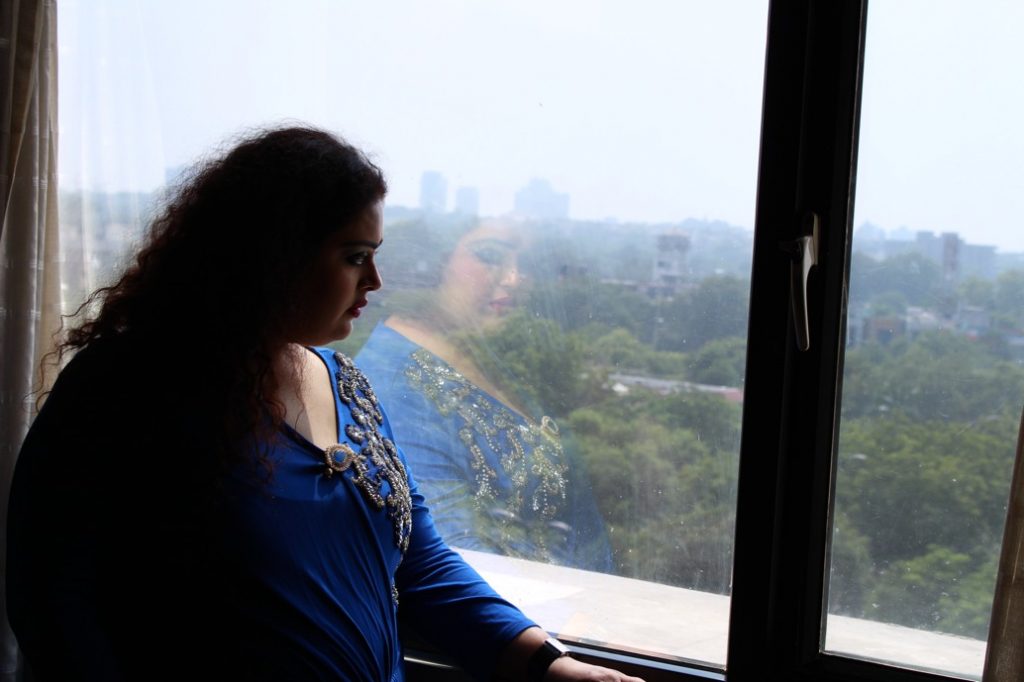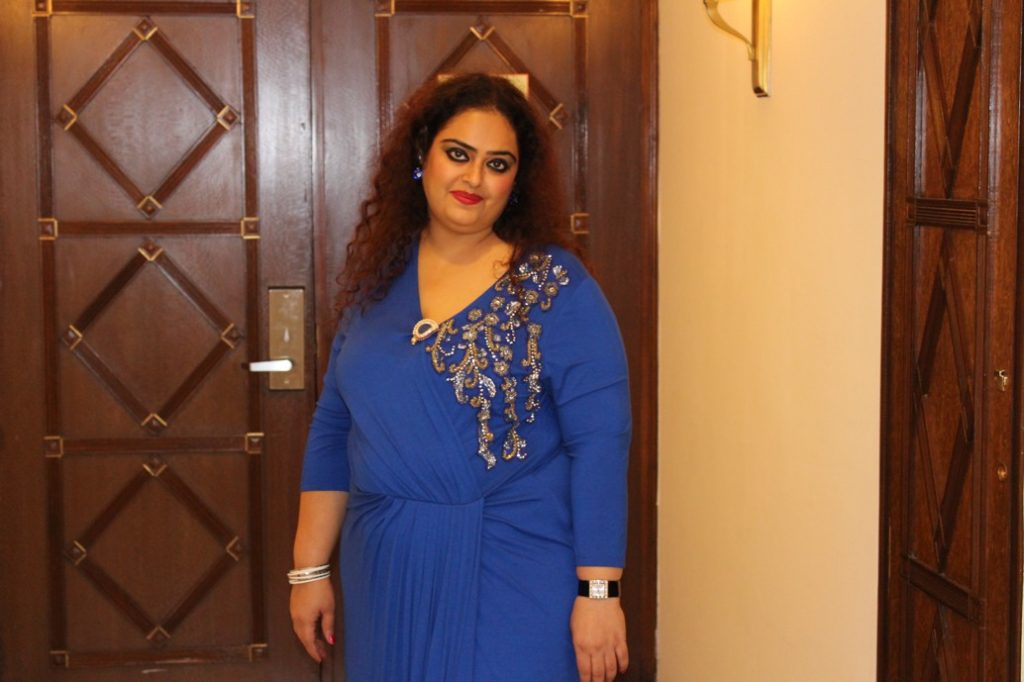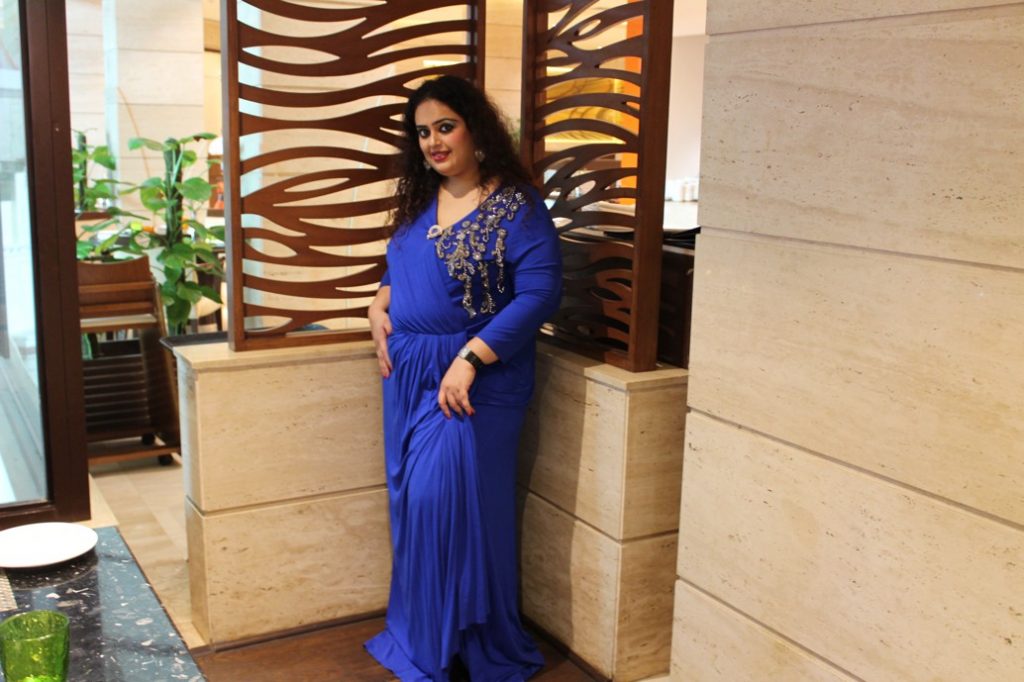 The sleeves are 3/4th with just the bracelet & watch visible to shine in armour & glamour. The cozy, stretchable & relaxing gown on the curves of my heavy body paired with my navy blue earrings from Swarovski and later my dangling silver drop leaf earrings which my sister gifted me.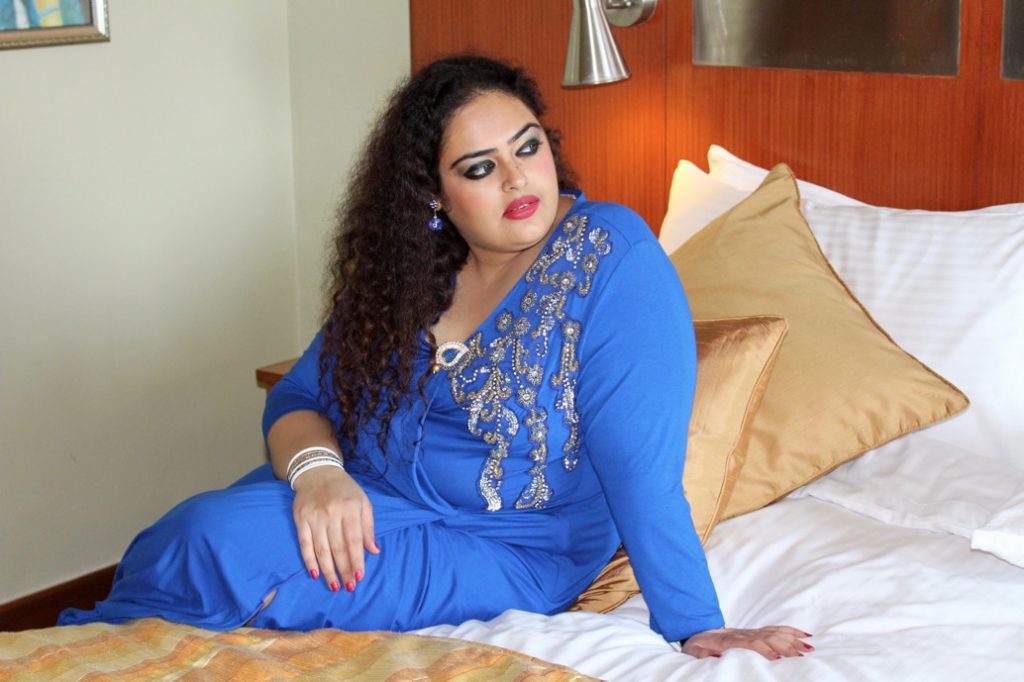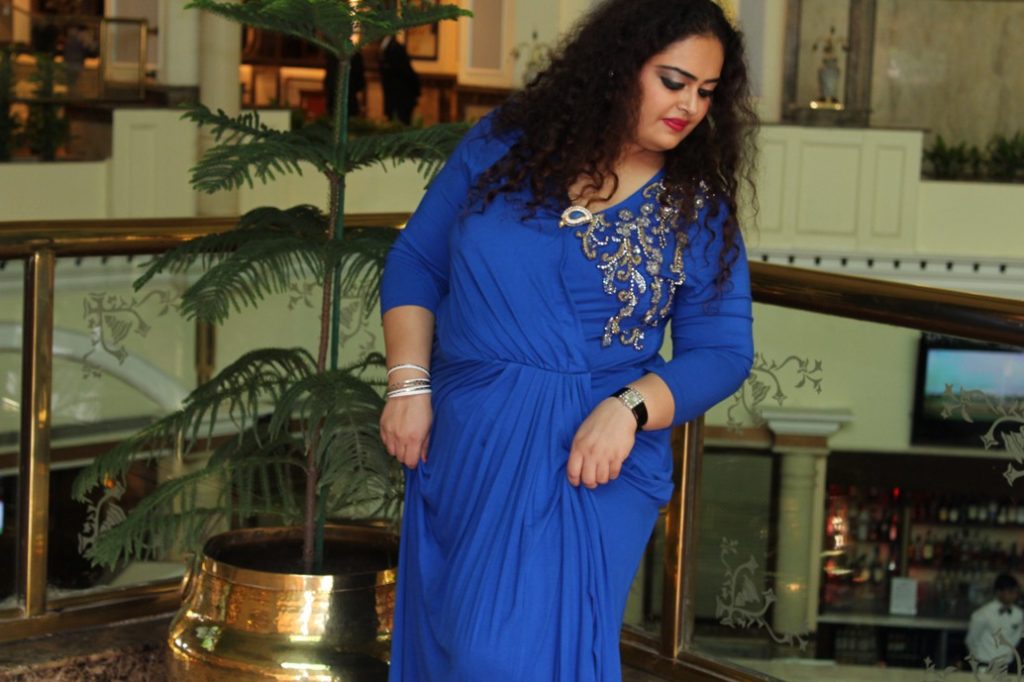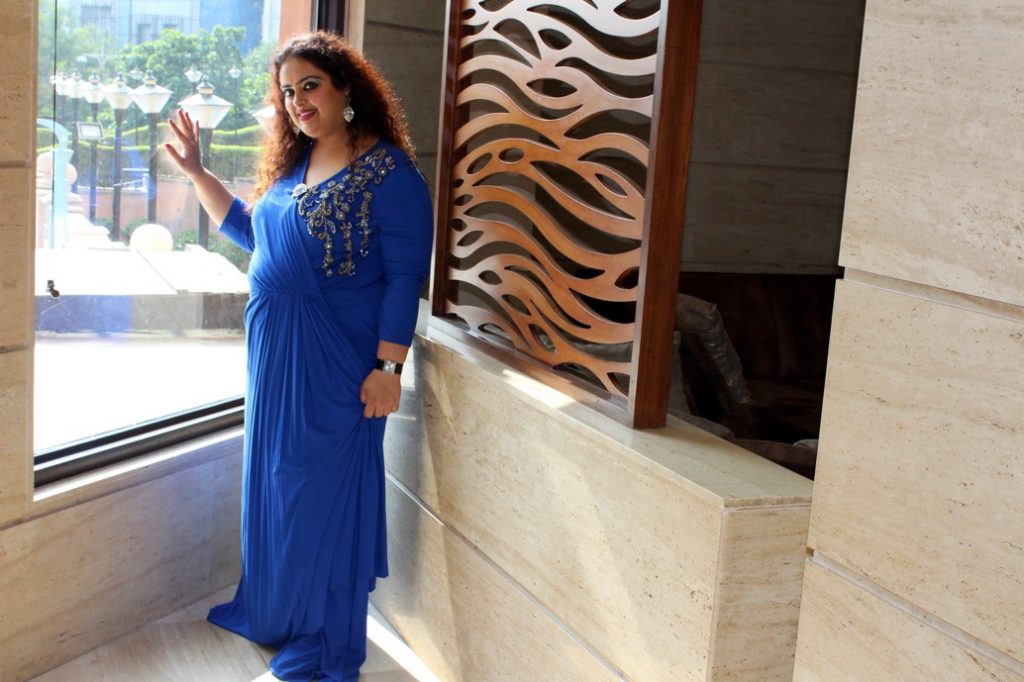 For make-up, I used an orange lipper, foundation by Maybelline, some peach & gold blush-on and kept the eyes also in black & gold along with a nail paint which I bought from London. For footwear, I chose my sandals from Kala Niketan. Hair being left open revealing the sexy & wild side of the current blue which ran through my body while I dressed in it! The video describes it all!
Shilpa's eyes fell on a gorgeous black fish cut gown with black & golden embroidery on top, an off shoulder gown with the other sleeve being 3/4th. She wore the gown and danced & swirled and the comfort is undefined with the gown just defining her body curves and the off shoulder lending a sexual appeal.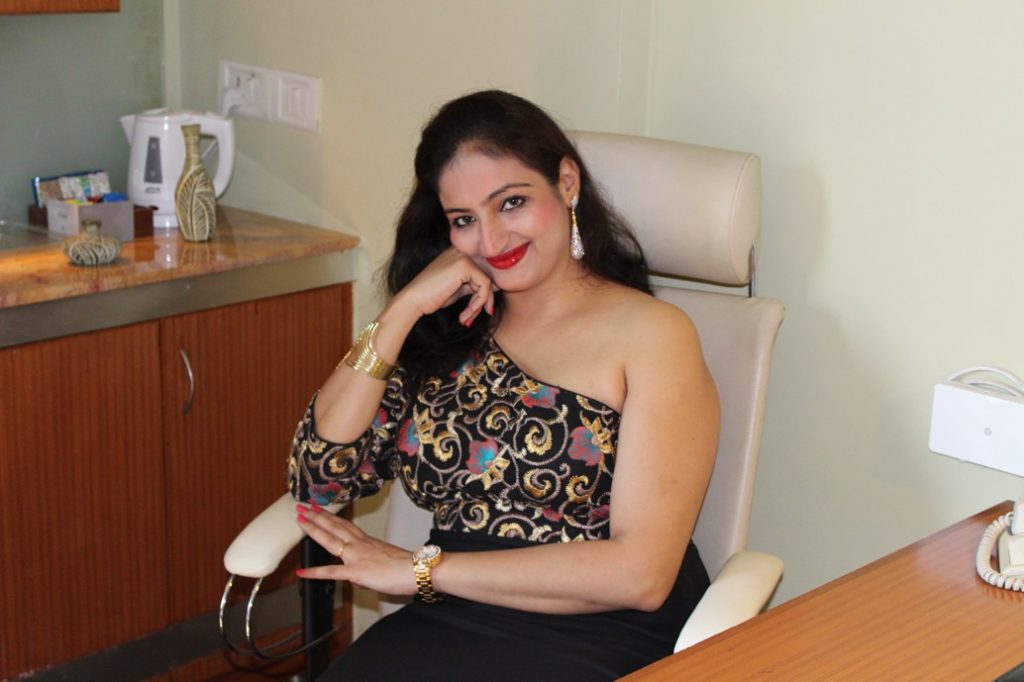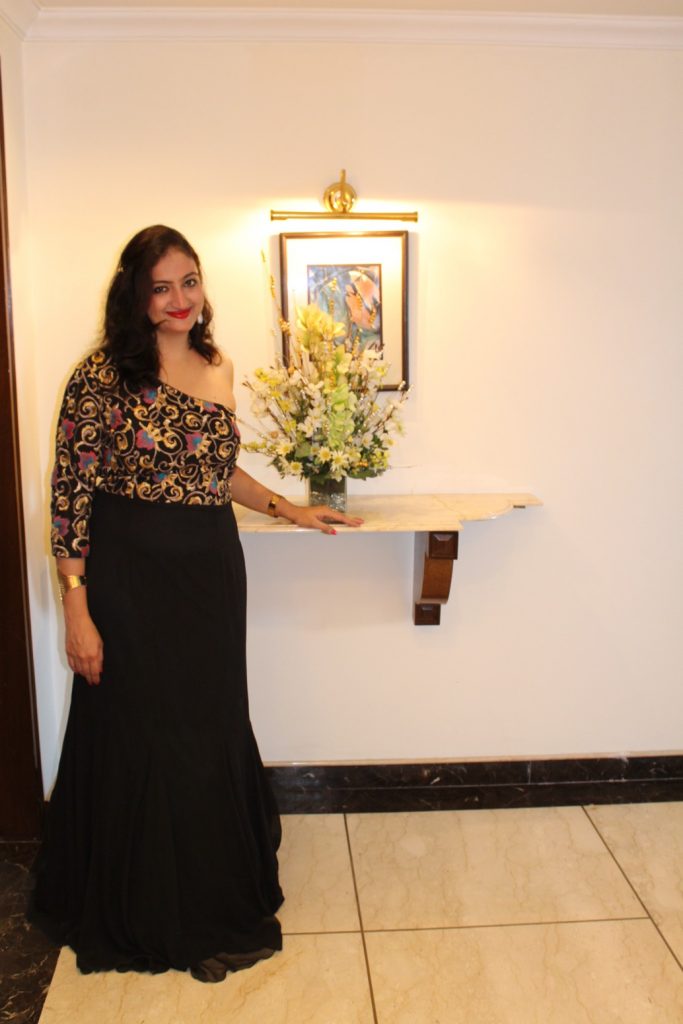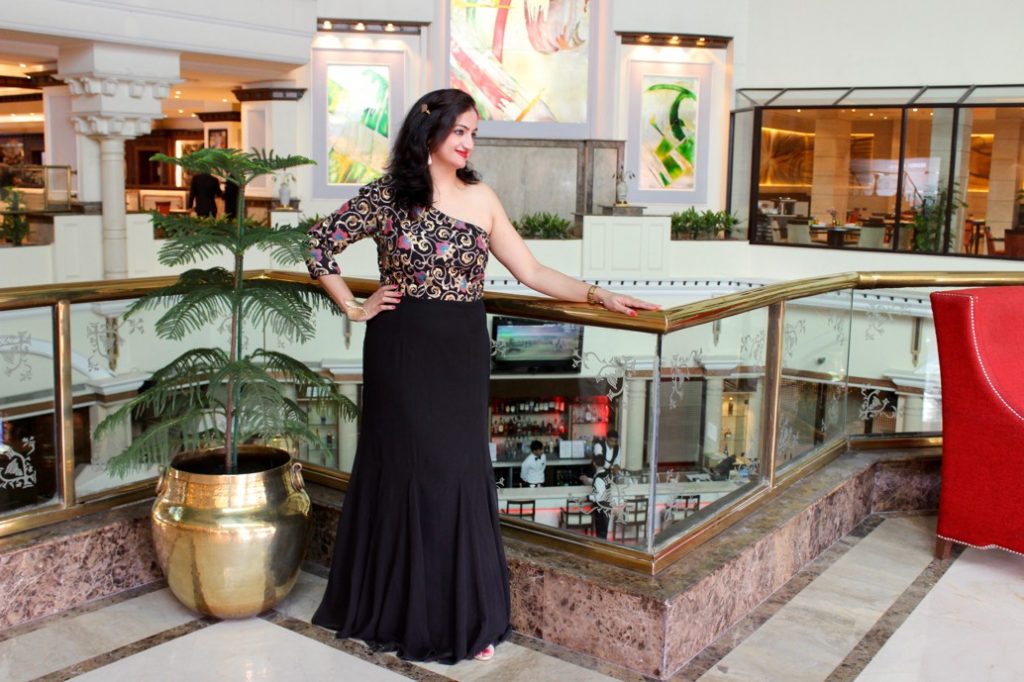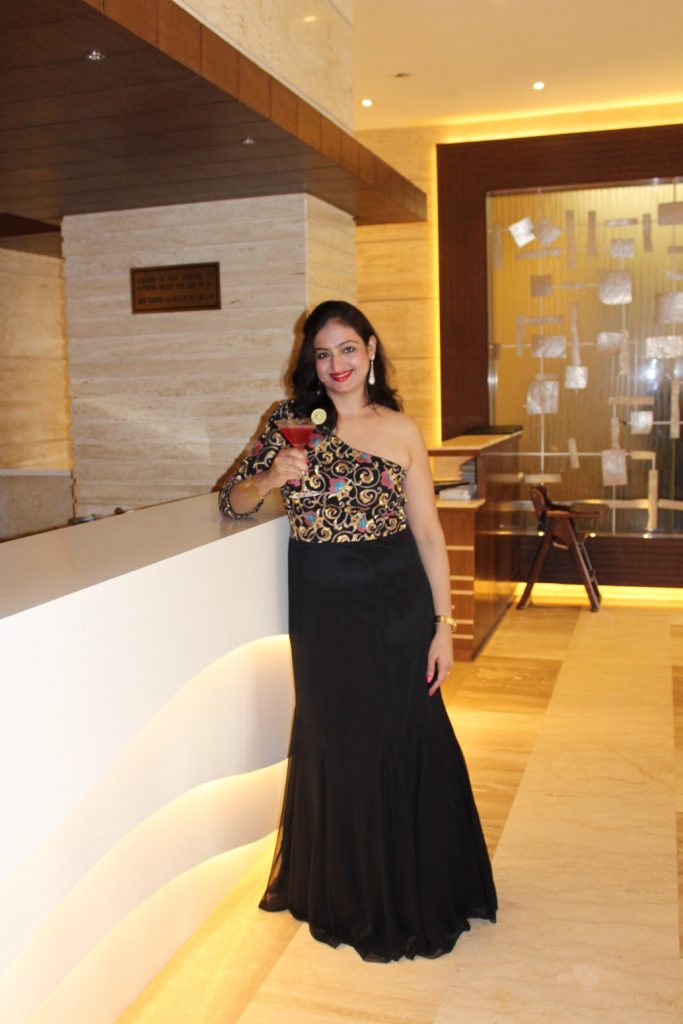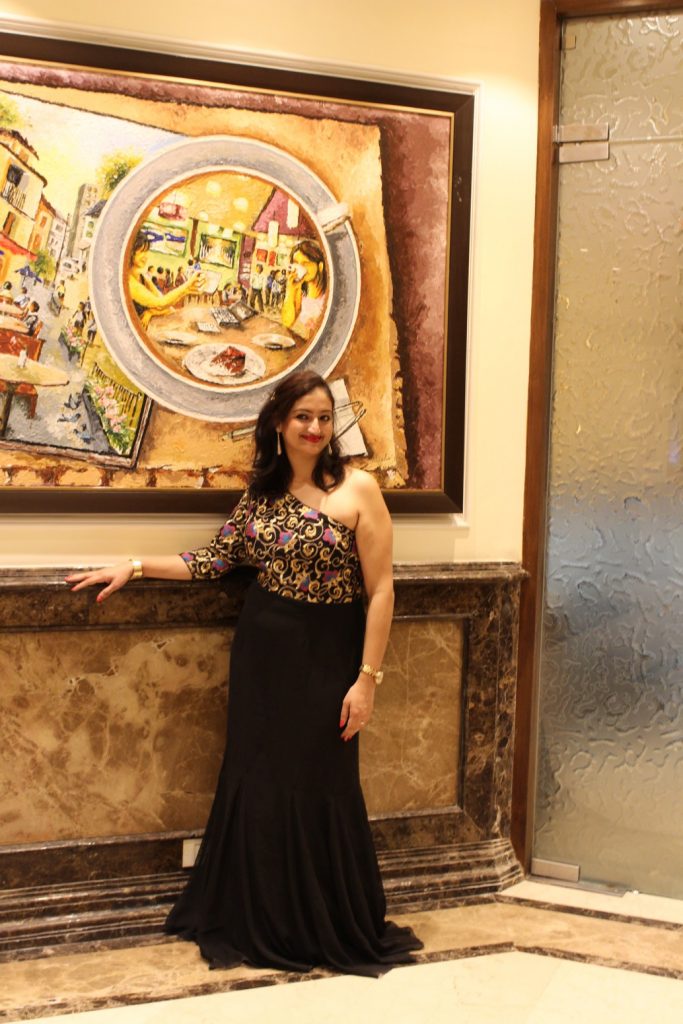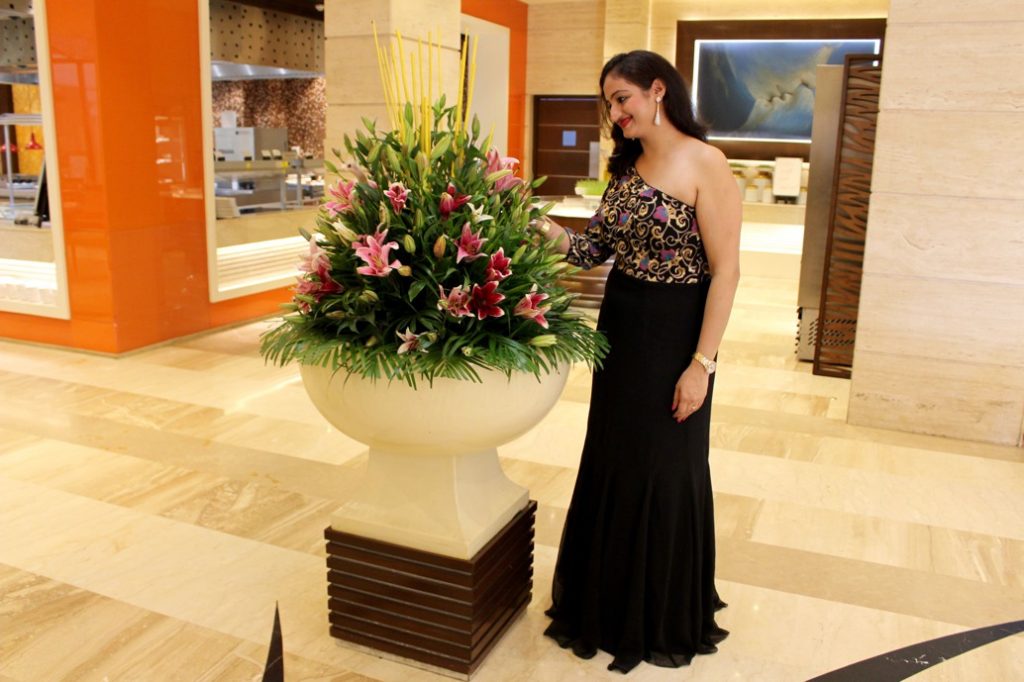 It was a floral garment, georgette in material which she paired with some golden stuff – a rose gold watch and a golden bracelet with her drop earrings again in golden with some orange nail paint and red lipper, she kept the eyes black with glitter eye shadow for a little effect. In this avatar, she was ready to walk and be clicked in the comfortable yet glamorous attire and her golden heels she could not stop but dance in the awesome dress and get candid with moods and yes the beauty of black with golden, you can never go wrong with the colour selection, it made her look stunning & gorgeous, sexy & alluring at the same time that she could not stop but sing & swirl in her choice of garment. Check out the video here talking about the experience!
Thank you Trendy Divva for making us wear the most amazing creations. Their USP is the plus size factor with sizes till 40 starting at just Rs 999. I just keep admiring the creations available in a myriad of colours and yes in all the free sizes to comfort & caress your looks and body type. All styles done perfectly-figure hugging, strapless, knee length or floor length! They deal in custom made outfits as well for special occasions. You just have to visit the place and see the colours, variety and creation by the creator Gurpreet & his lovely wife all spread across to give the customer a feel that one is in heaven with the flowy gowns which are lovable and once you wear them, you look simply adorable. Did I mention the Barbie frocks for little ones which are so cute. You can barely take your eyes off the creativity done on the garment, each garment being unique and better than the other and yes so true to be decently priced & affordable.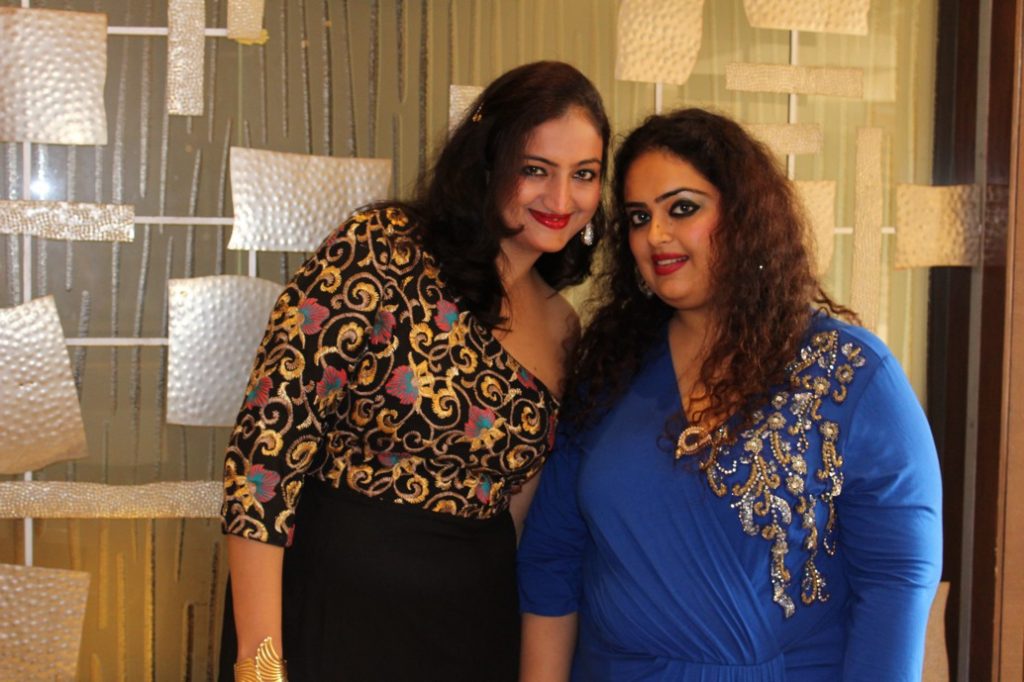 So what's the wait just slip into your jeans, pick-up a dress, get into the trial room and try your favourite pick and get set to go out for a party, marriage, holiday, birthday, get together, anniversary, night out, movie, sundowner or a lunch and collect all the compliments after you wear something sassy & sexy which defines your personality, looks and yes gives you a charm undefined for the love of clothes and the comfort of Trendy Divva to let the fashion diva in you come out and explore your sexy & fun side and be in luxury and confinement of your inner self esteem and also boost confidence in the wearer elucidating from within and making you more beautiful that you shine & be happy with whatever you select and wear, only at Trendy Divva, one stop destination for your fashion needs.
---
Location Courtesy: The Suryaa New Delhi