Located nearby Rajendra Place metro station, this pocket-friendly restaurant cum pub called Lanterns Kitchen & Bar is a must visit if you are around.  Owned by brothers Jasneet and Suneet Sahni, the restaurant inspired from Irish concept serves delicious Indian, Oriental, Mexican, European and fusion food.
The interiors are vibrant & emit positive energy with relaxed seating & a focus on music which is evident from their frequent live performances by well-known artists every now & then. The place is huge and looks dainty with painted graffiti on walls. In the evening it looks magical with lights. It has a distinctive styled bar & also a terrace garden. The serving dishes are specifically designed to add a surprise element.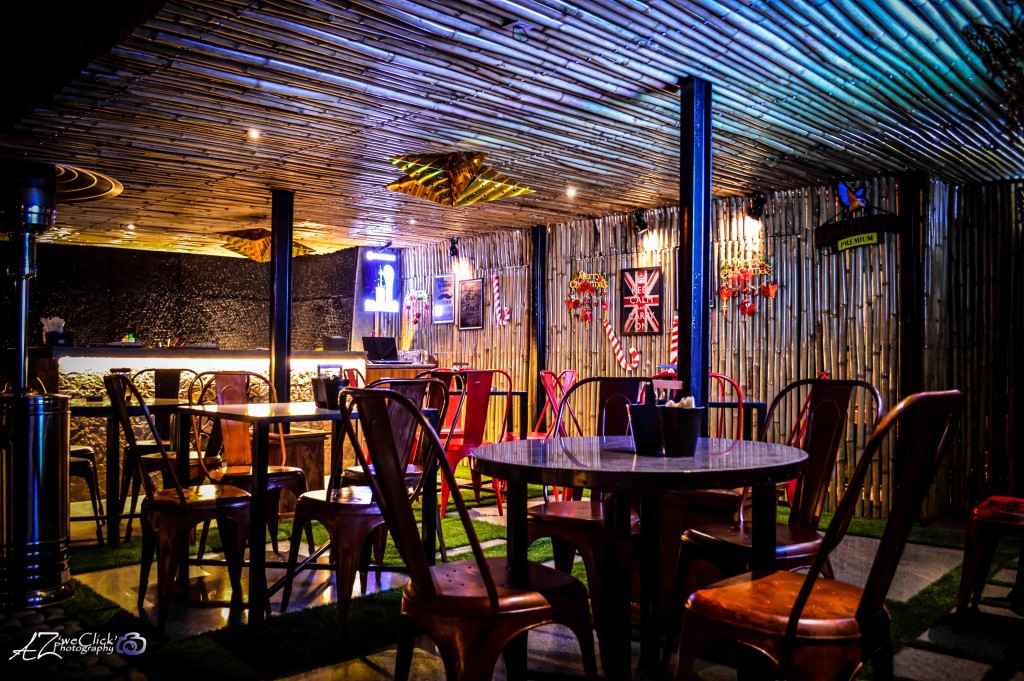 The place is very popular among music lovers owing to their fabulous EDM, pop, live DJ and performances by popular bands on every weekend. It is a music lovers paradise and if you are a live band fan then do drop on Saturdays for a rocking sufi Bollywood night.
We started off with Harissa Chicken Burger made up of corn bun, minced chicken patty & spicy mayo served with scrambled eggs which was in itself a sumptuous meal.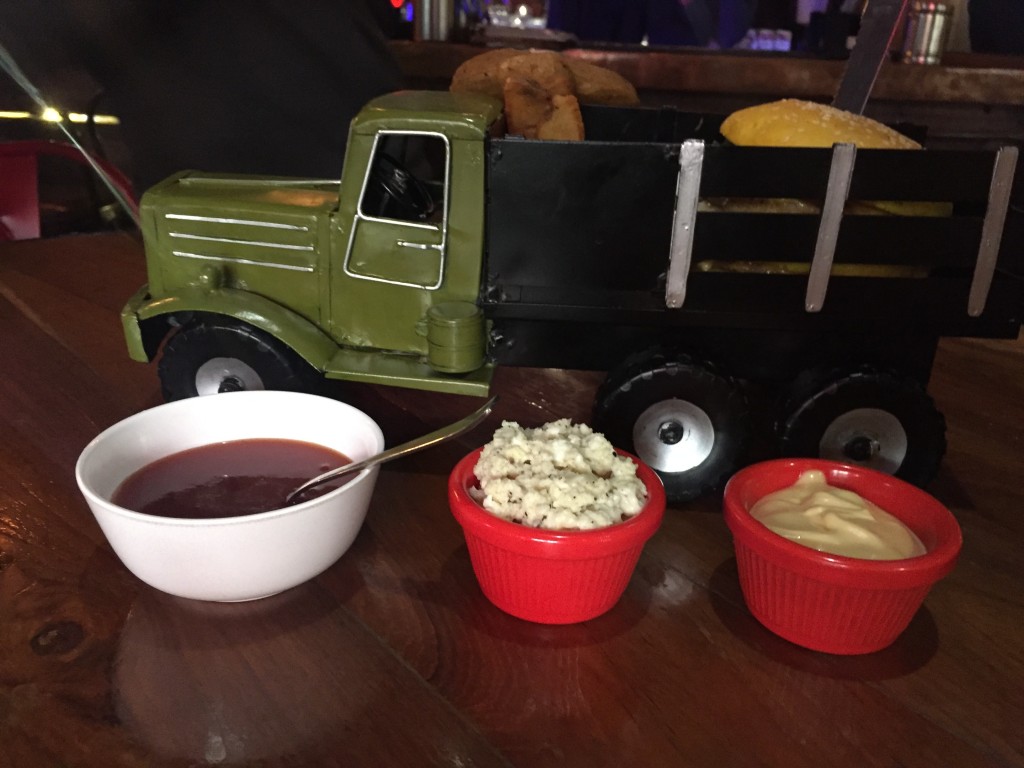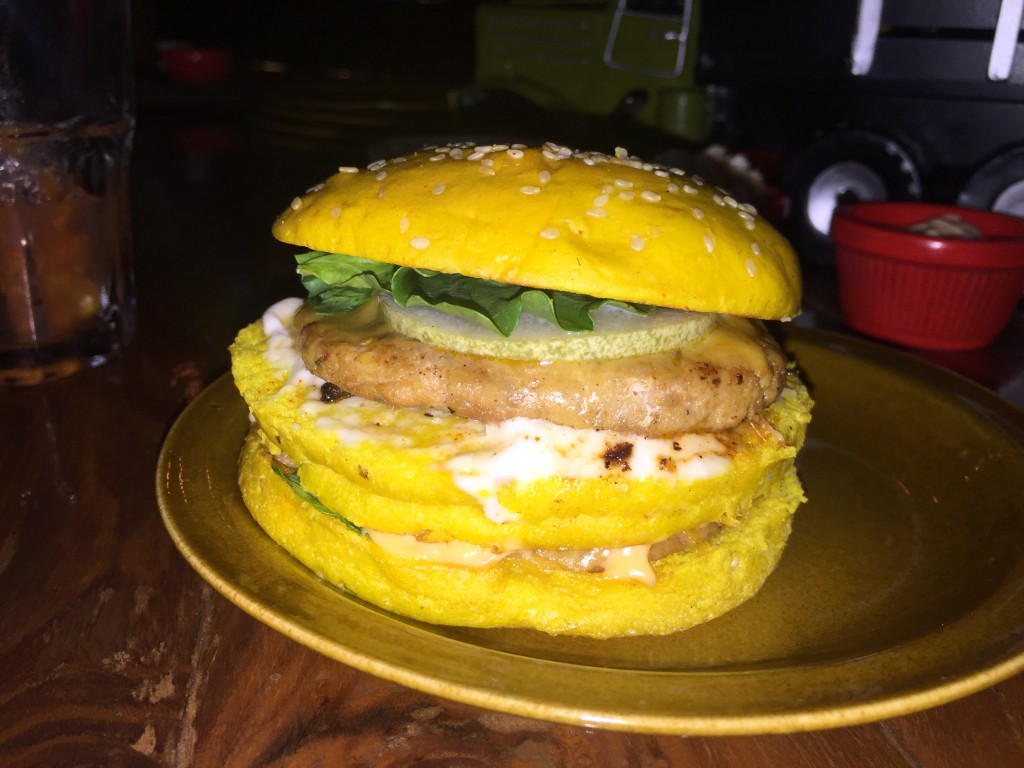 The Crispy prawns tossed in pumpkin sauce and Garlic peppery chicken with sauces & a strong hint of garlic and pepper sprayed garlic bread are the chef's special.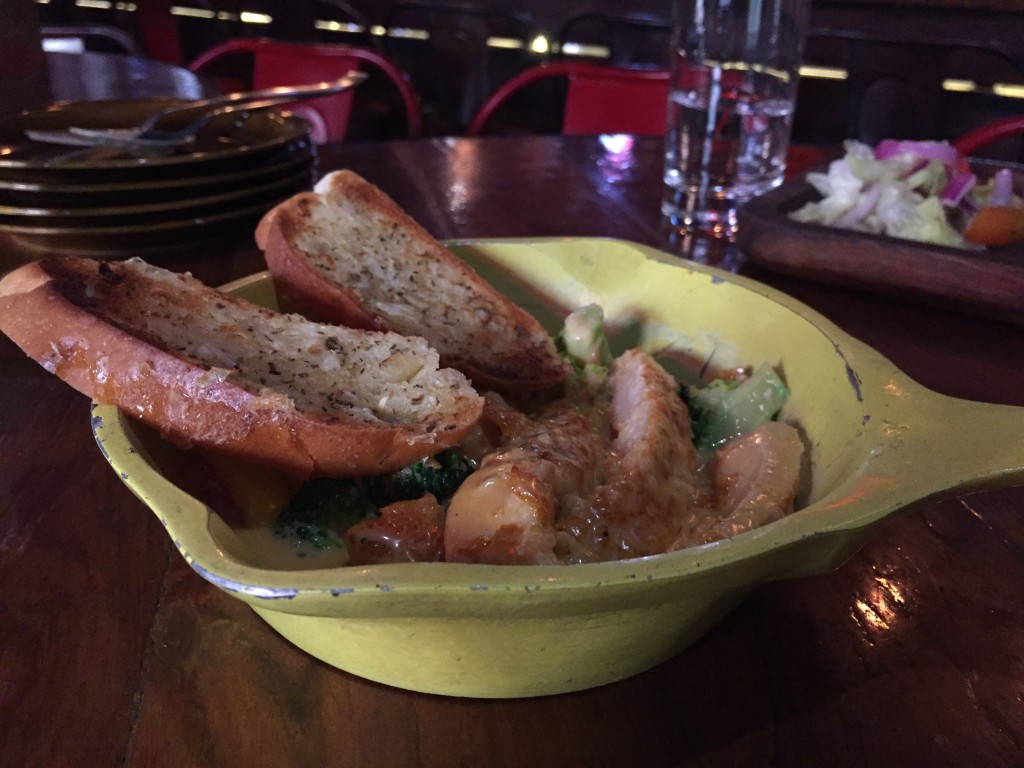 The Wok tossed fish in chili basil is the perfect dish for fish lovers. Kofta kebab made of lamb is all juicy, served hot with Lebanese bread is a must try!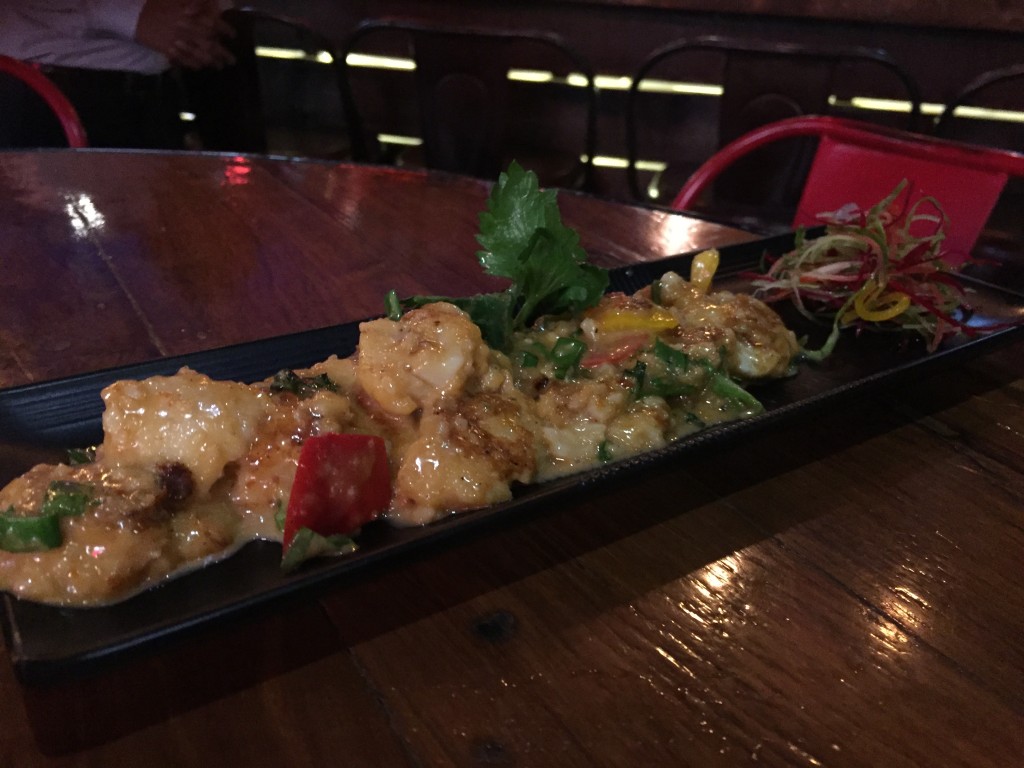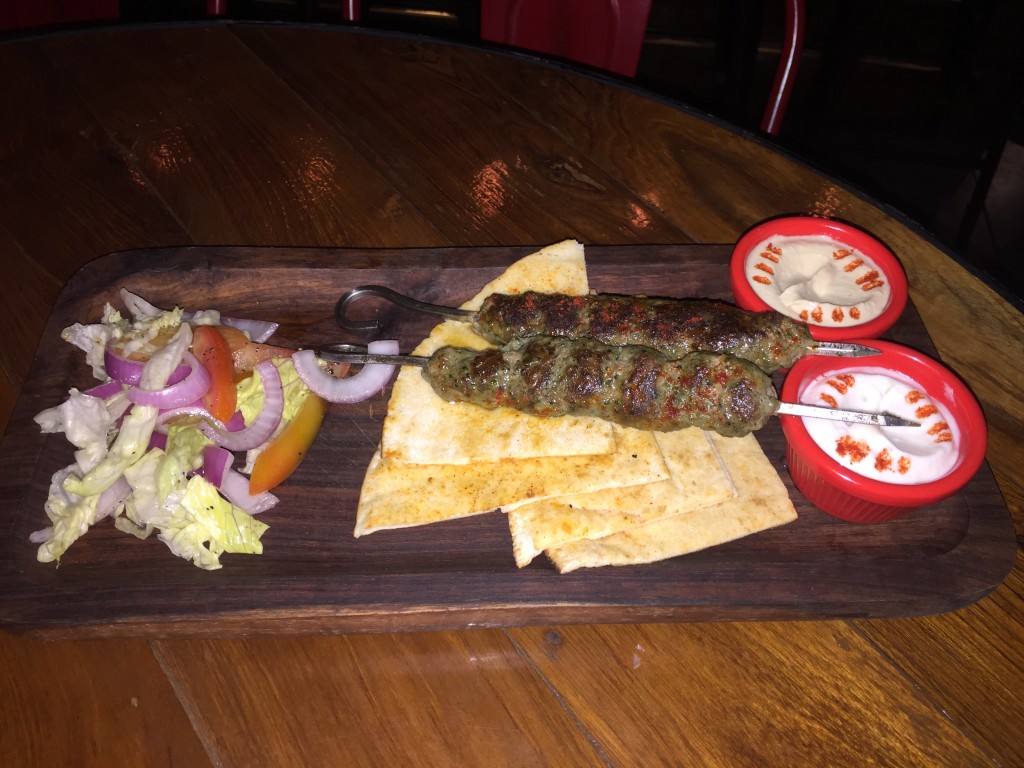 Coming to the mocktails, Cucumber cooler is the must have mocktail for its refreshing feel while Red Ferrari is for those in fond of tangy taste. Natwarlal, Two Three tango and Virgin Sangria with fresh fruits are also highly recommended.
The void of brownies is well filled in by the bar tenders special Virgin Pinna Colada with coconut base, shredded coconuts topped with vanilla ice cream is my personal favourite.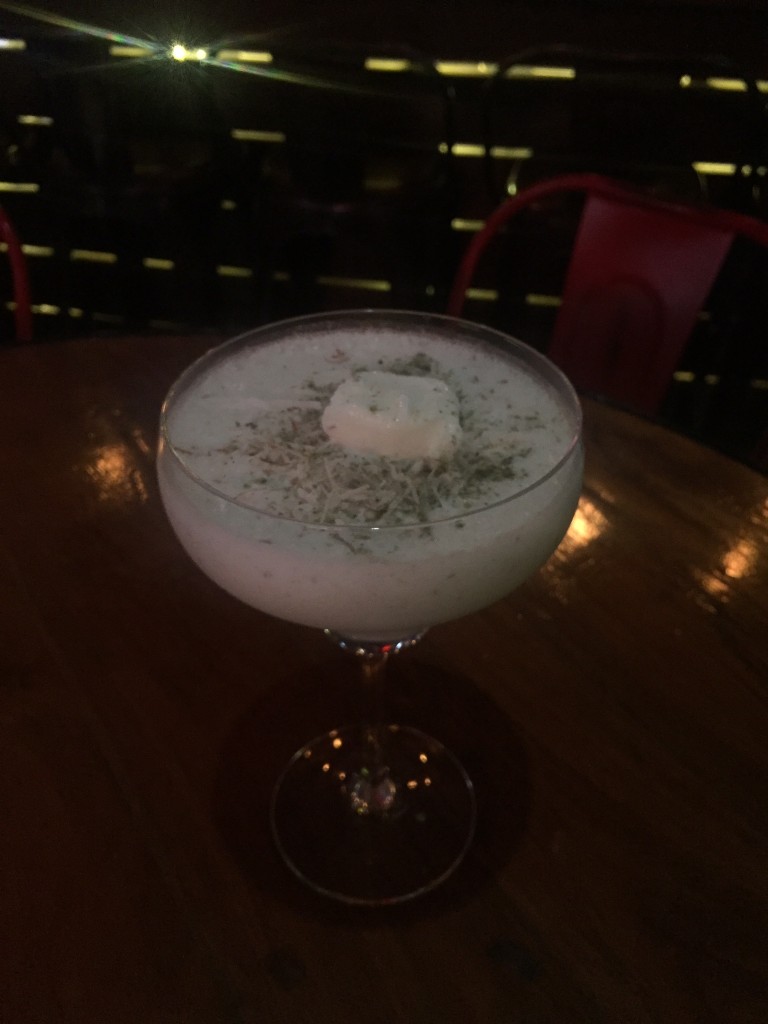 The introduction of the under Rs.200/- meal consisting of bun kebab, disco eggs, samosa chat and mutton with bela roti is surely going to be a saviour for all. The bar promises not to burn a hole in your pocket for sure.
And yes, not to forget the main allurement is their open terrace garden operative after 6:30 PM. The greenery and appealing ambience of the terrace makes it a perfect place to unwind your busy day.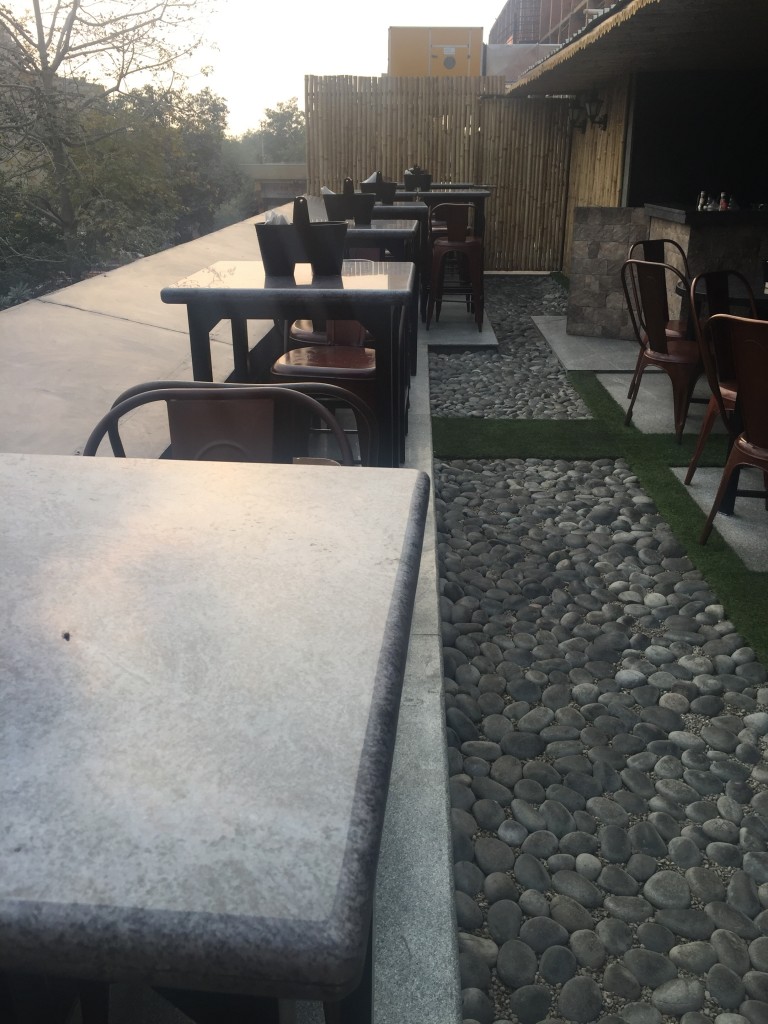 To sum up, such great quality, quantity and so much pocket friendly! The service is nice and quick, the owner comes around and build confidence in people to try new things and asks for any suggestions. If you are looking for a place to have excellent but affordable cocktails and food, then this is it. Decent ambience with some really good selective food menu and a friendly staff.
Review Credit: Mansi Chawla