The cheerfulness of summer and blossoming of new flowers was all perked up with excitement & zeal of the recently held Amazon India Fashion Week Autumn Winter 2016. Well the biggest challenge I face while attending fashion weeks is what to wear. And this outfit post is in collaboration with the amazing plus-size designer label Trendy Divva whose creations I wore to the fashion week.
My look for Day 1 was a floral gown with blue & fuschia deep wine flowers on a white base and a black to mix. It was a floor length gown with bubble pink actually burgundy sequins at the bottom. I accessorized it with a golden watch & a silvery gold chained bracelet with beads and a golden necklace with cool stud zircon earrings and a beautiful navy bow bun sitting pretty on my crown & some funky sandals by Nine West.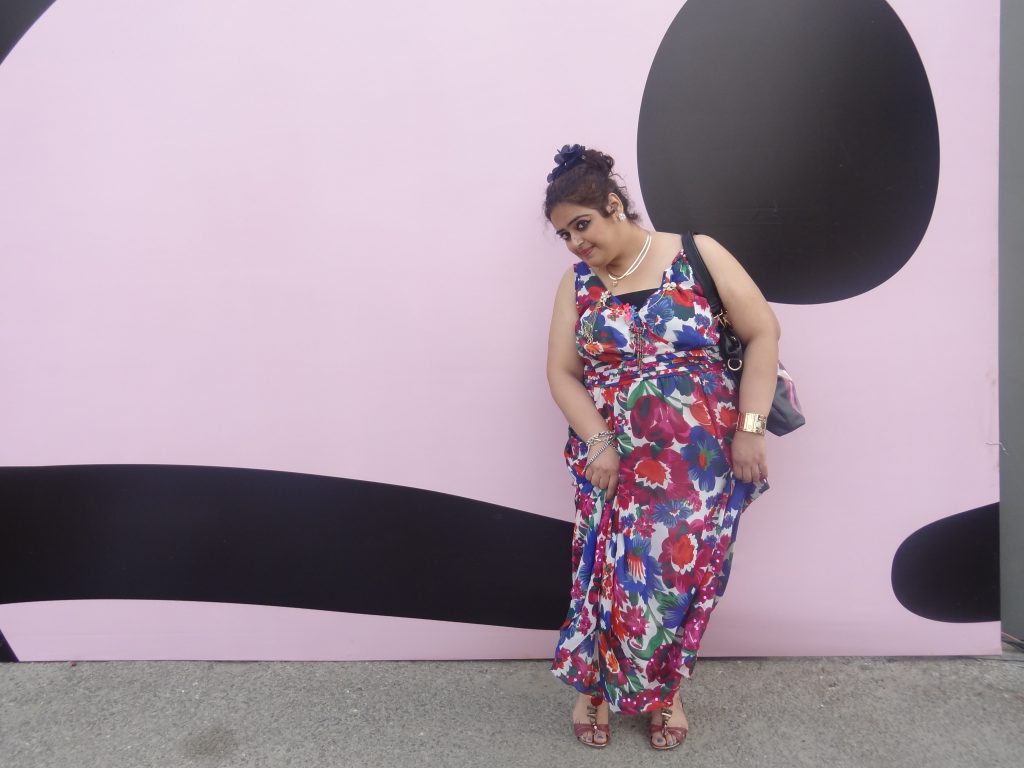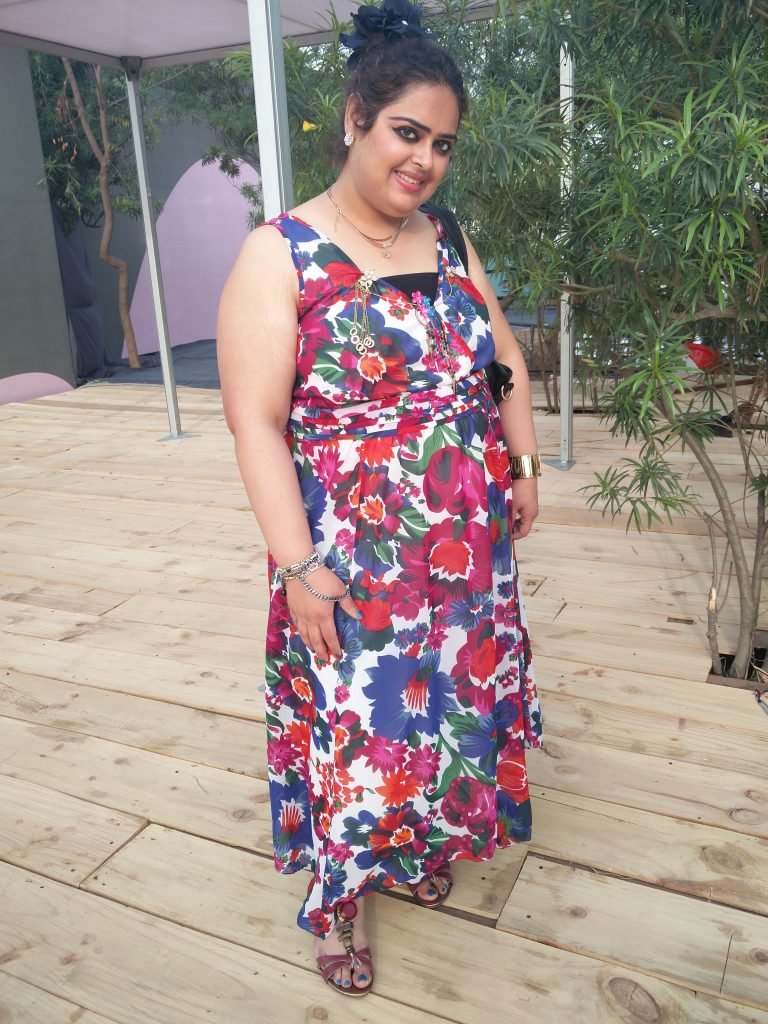 I managed to pin my gown with broaches & pins, some easy styling that made me look kinda cute layering it with self created decorated sectioned side pins. The dress gave me good comfort as the material was cool and I loved the print on it. The back was done in a deep V.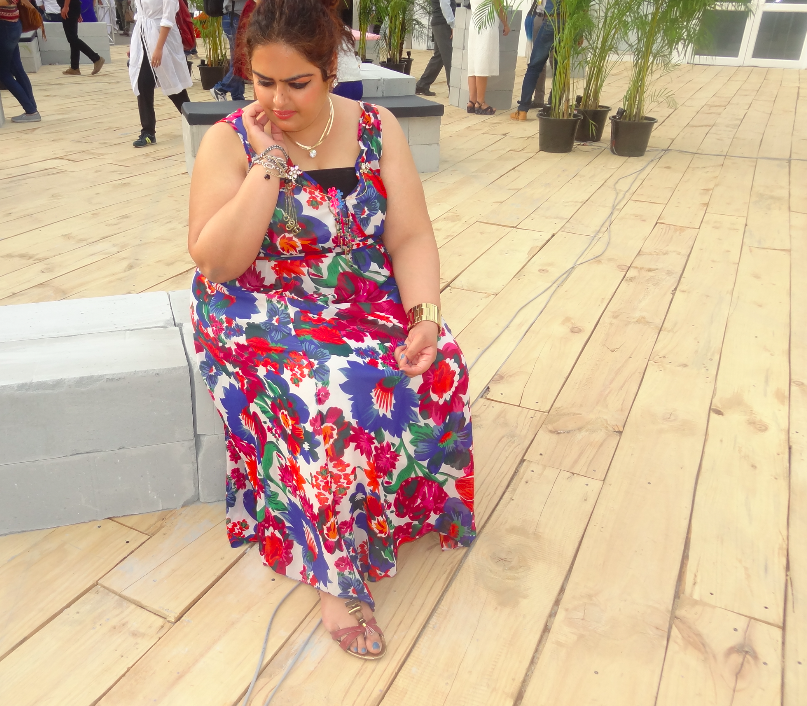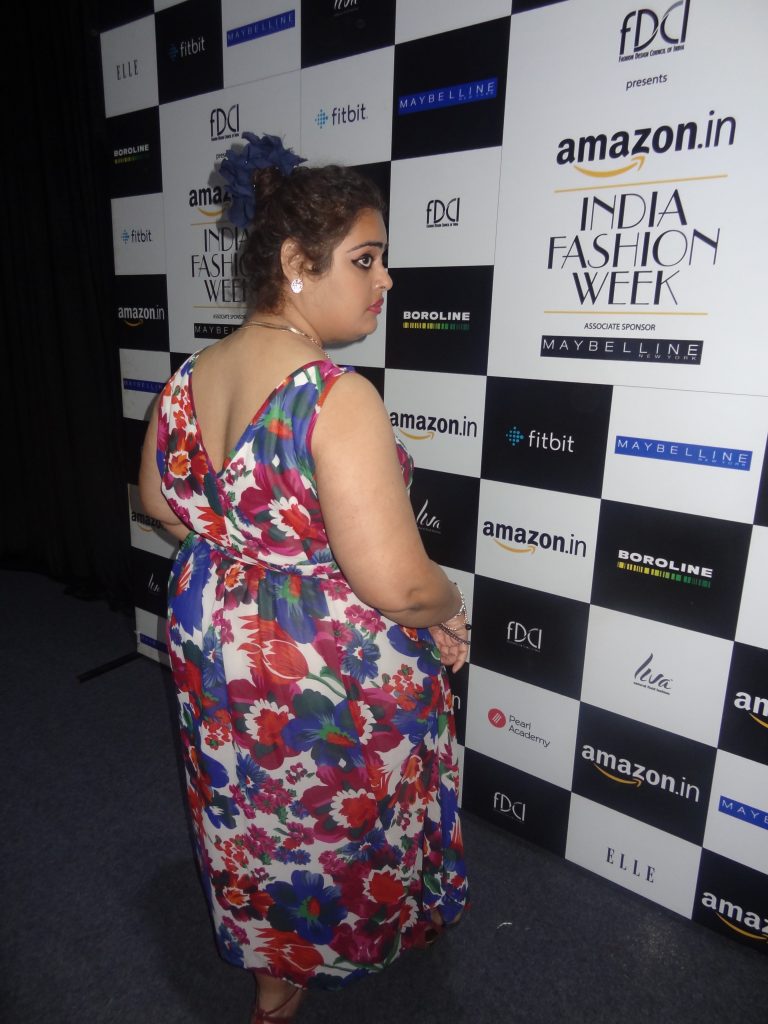 The 2nd look, the diva, the sparkle in me or the wine in me got more oxidized with the mixing of wine & silver and the gold glamourized the sexiness in me, with blue stones in my neck and silver hypnotic bindis on my right and hair pulled back and pinned with the dress. The wine, black, white and greying on the garment played like magic on my skin creating a canvas to fulfill the pleated gown and tightness of the slanting beads plus the embroidered seams at the front & back gave me a firm hold and a security skin deep.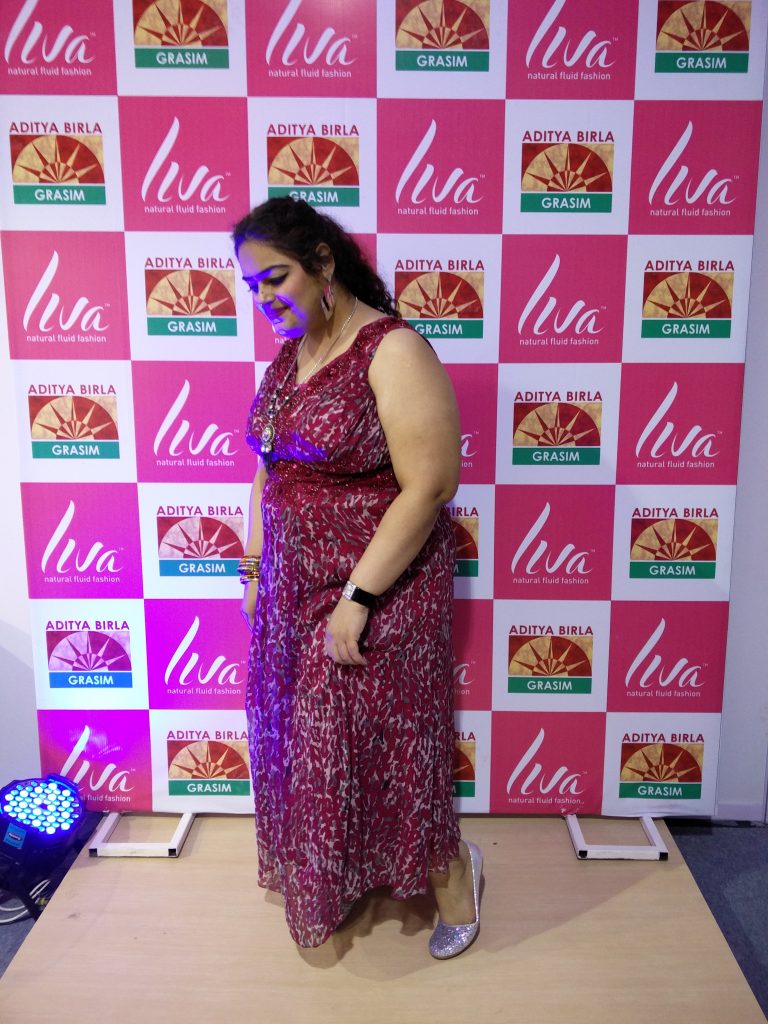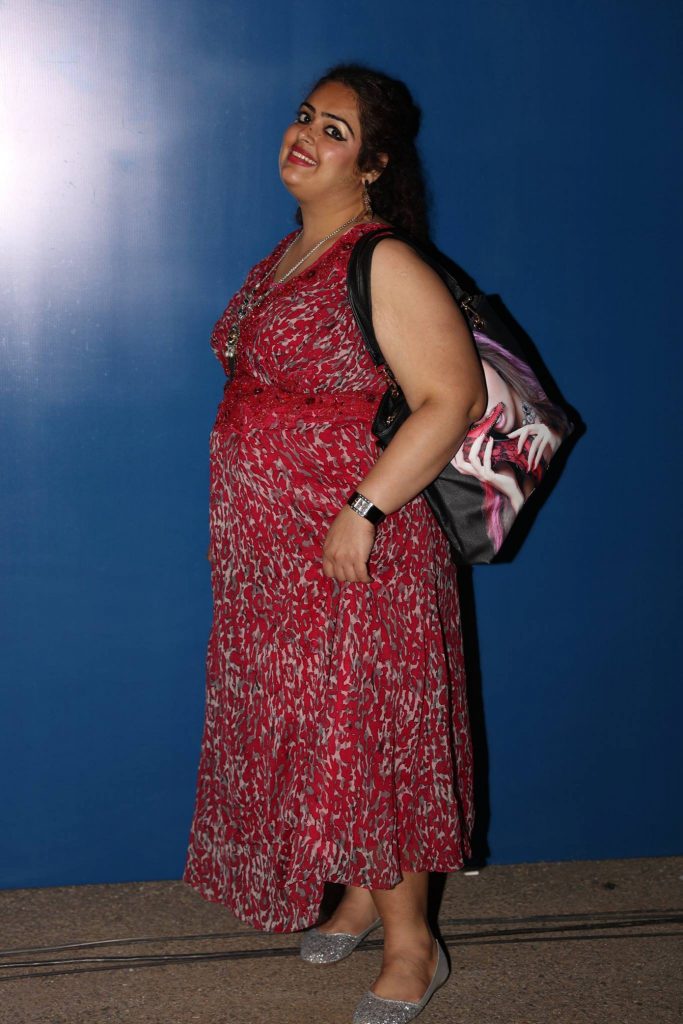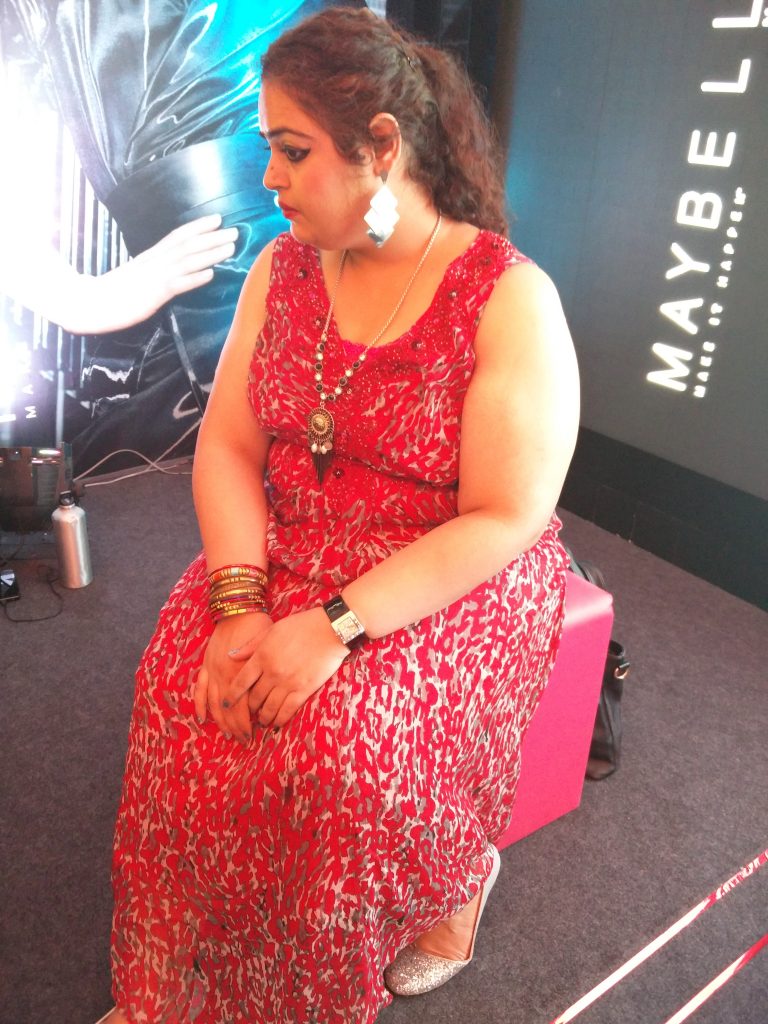 I further accessorized it with golden multi-coloured bangles. I loved caressing & holding the dress, the princess in me shining in silver shoes, fairly plain & nothing new, only the magic of colours & comfort by Trendy Divva weaves, the patterns & designs of comfort that made me feel light & confident.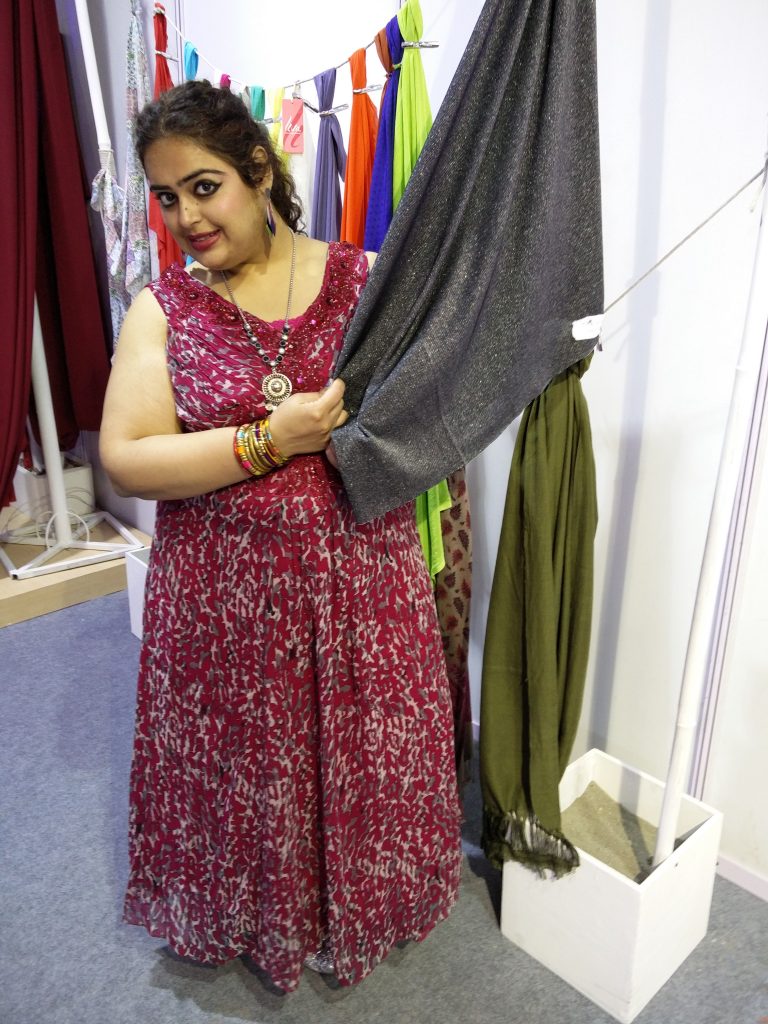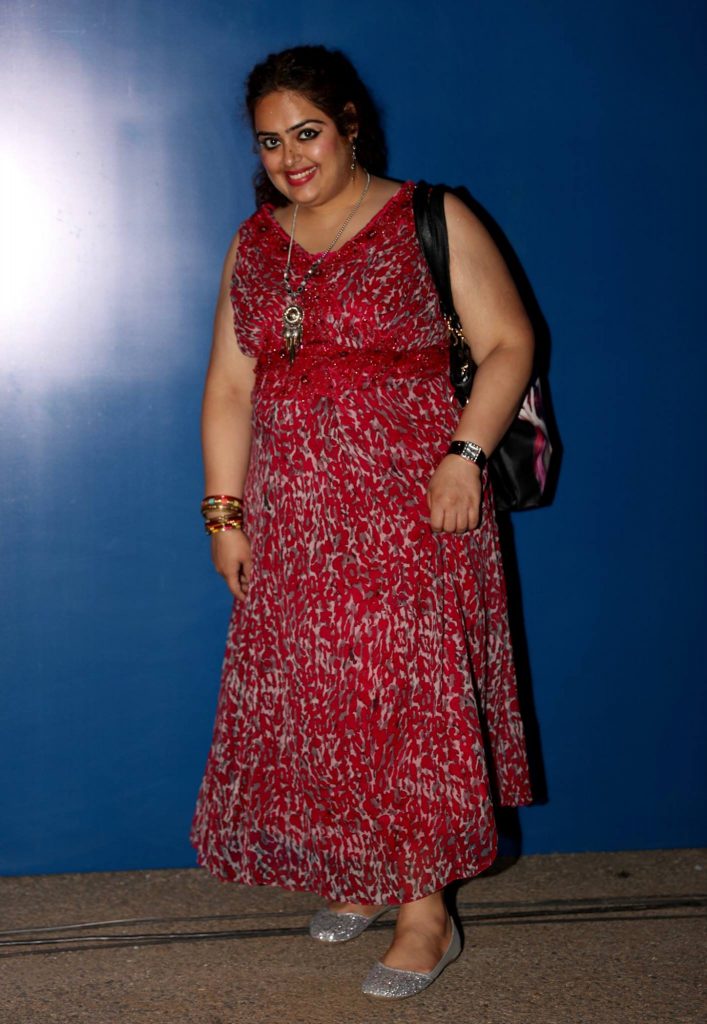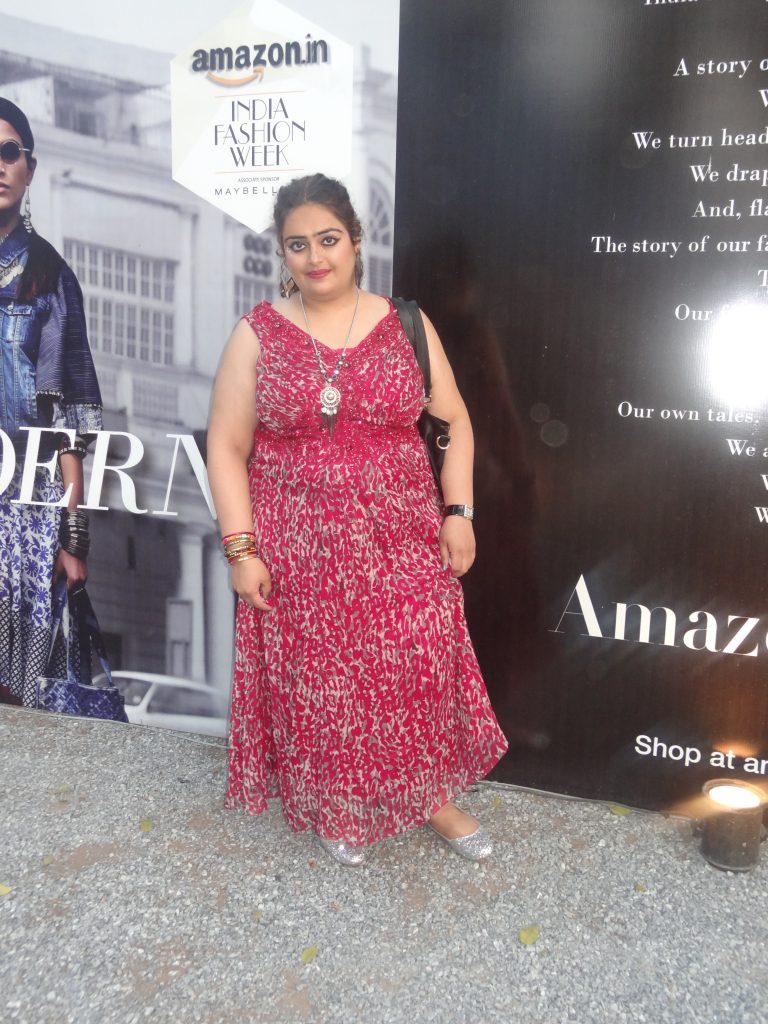 So here goes my 3rd attire- a deep orange frock with lots of turns & twists of carefree innocence & a bend of flowing belt like a cheerful ribbon caressing the belly & torso. I created more magic with the Reynu Taandon black scarf which I wound around my neck and tied it to my belt along with multi-coloured plastic playbands in my wrist, golden baalis from my school days and a sporty watch. My hair were roughly pinned in the rainy weather and my sneakers to say it made a strong statement because I love to be comfortable.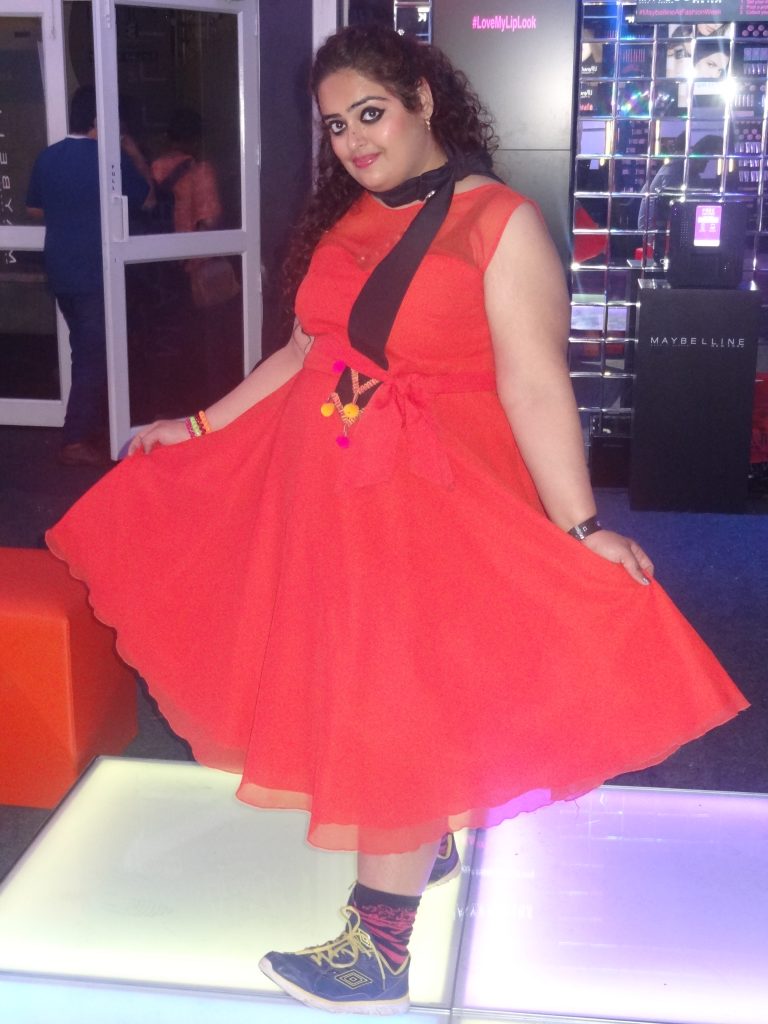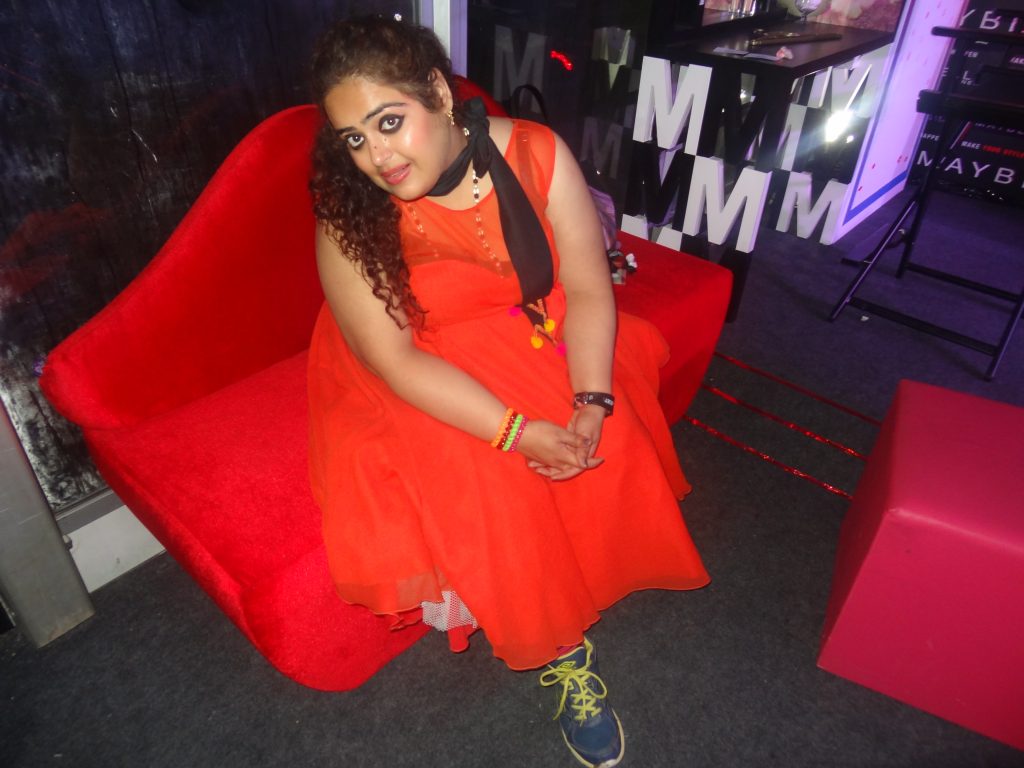 The frock had transparent detailing so I chose to layer it with black underneath. The dress was full of happy touch, with me in leaps & bounds and stretches made me walk like a doll & be proud of the orange I depicted, selected and wore and yes the comfort that came from within of the sanctity of the orange power I held on my lips by Maybelline Lip Gradation.