You know well when sweat is dripping down through your neck and you wish lill more cold drinks stuffed in the refrigerator! Summer is hover on our head!!!
Though quite tough but beating it down is not impossible at-least. Enjoy the every moment which has been offered to you and this is only how you can afford to look beyond. So, 'enough of lecture' ends here, presenting you a wide arena of some cool summer picks for women which are a must snatch away pieces in 2016.
Shorts & Tees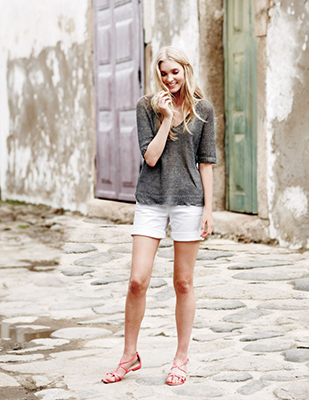 Summer hunts should always include basic staples without ignoring you style signature. If this is also your fashion mantra then you must deck loose fitting shorts (ripped one are cool) with basic round or boat necked T shirts. Don't forget to check their fabric and other stuffs, which they are made of. Subtle printed tees are in trend these days. Why don't you try some quirky gypsy prints besides using same lame solids!?
#highendfashion tip: Put on contrasting yet elegant sandals.
Culottes & Crop Tops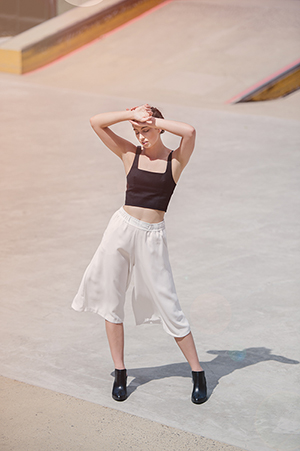 Who says, to be a lady who need to caress your feminine curves? Half right n half wrong!
This time, try roomy culottes and crop tops which are a great fun for unplanned or just casual outings. Culottes are more like small brother of palazzo pants and are a perfect resort during humid climates. Light colours are preferable  for culottes but try woody shades for crop tops. A little bit showoff at the upper naval is just fine when you need some air!
#highendfashion tip: Get a pair of gladiators with them.
Floral Scarf & White Top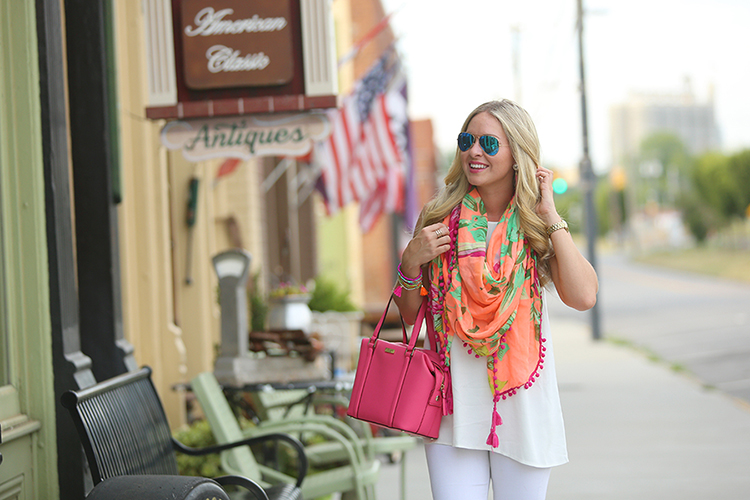 Beat the heat waves with proper planning!
Contrasts are always a welcoming gesture for summer days. Besides gorging a cup of ice tea, there is a question of how to look icy all at the same time!
Think of white flowy top or online Kurti and floral Georgette scarf. Georgette promotes skin breathing and thus summer shoppers love them a lot. Due to the contrast nature of the set, you will never look tired or dull round the clock.
#highendfashion tip: Cigarette pants and mirrored aviators are a great snatch.
Ripped Jeans & Baggy Tees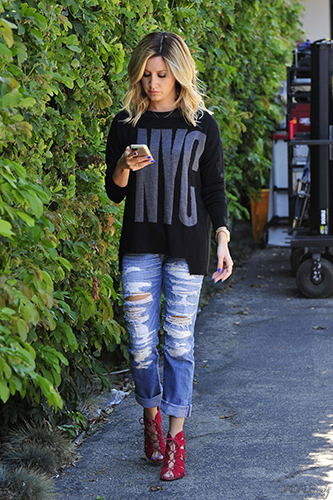 Fashion is an instant intuition. Ornament it with colourful sprees, because being boring is too boring now!!!
Give yourself a highway mood look with light blue ripped  jeans and baggy tees, like Ashley Tisdale. Of-course some ventilation is necessary!
Denims are always high on demand due to their comfortable fit and rough-tough usage. So throw off a careless attitude with floppy tees.
#highendfashion tip: Steal your brother's tee and give it a new fashion click.
Summer Frock & Sandals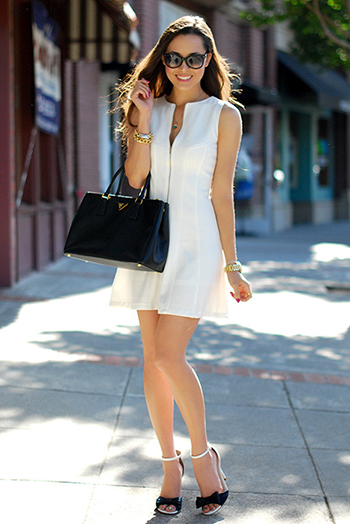 Flow with the mood. Once upon a time…summers were all about vacations and long hangouts. Give it a try again!
Try yellow or matte green or peach coloured frocks this time. It will swing you back to the good old days. Different designs and patterns are already available in the market. Spare your few minutes to experiment with trendy cuts and sizes also.
#highendfashion tip: Try Cat-eye shades and chunky jewelry.