For people who workout and are always active & on the go, shoes play a vital role in providing comfort, body movement & flexibility of feet according to the workout time and yes the comfort factor which one feels when one wears a particular shoe. The grip, feel, sole, style, cushioning and comfort- all these factors are to be kept in mind! ASICS, the Japanese Sportswear brand recently introduced their FIT YUI collection at the ASICS store in Select Citywalk.
Present at the launch to unveil the product was Tennis Athlete Karman Kaur Thandi who has played several Grand Slams, US Open, Australian Open and Wimbledon all thanks to her fit body & the right training accessories provided by ASICS be it head gear, wrist bands, sports bras, tees, comfy dri-fit track pants or shoes making workout a lot more fun & easy. Karman is the winner of the 23rd International Junior Tournament held in Germany, Thandi won $10k ITF doubles title at Kalaburgi. She was also the winner of Grade 1 in Offenbach, Germany and WTA future star held in Singapore.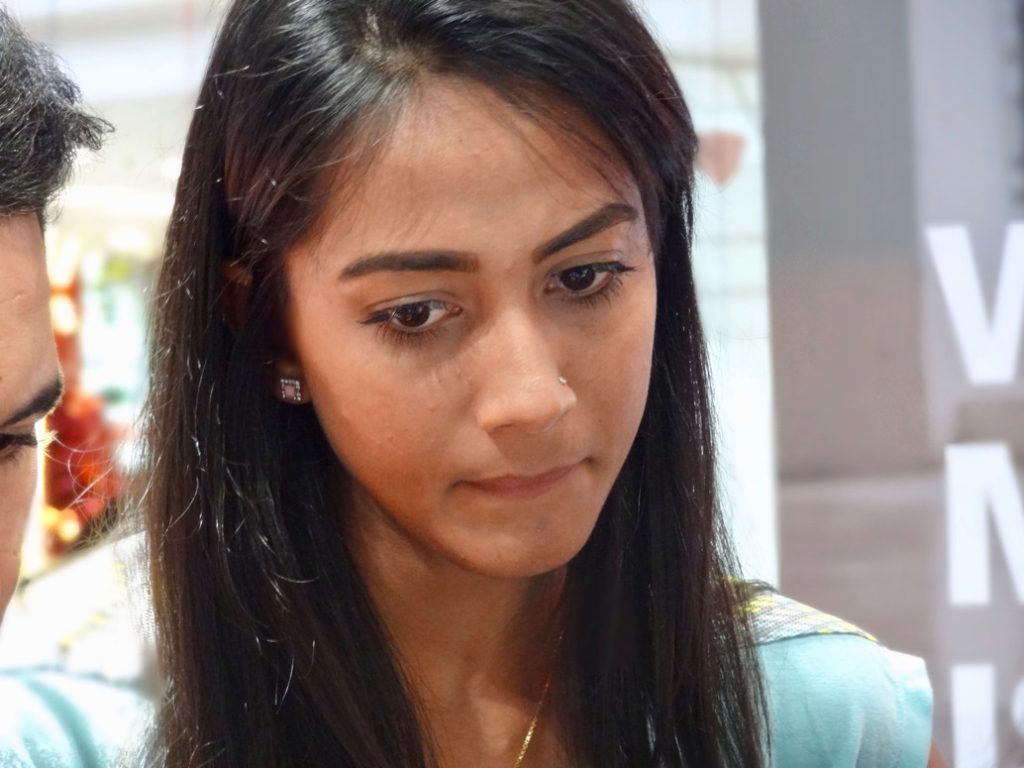 The new FIT YUI collection by ASICS is all about comfort and Karman, a young Tennis player of 18 years with dreams looked beautiful in her sporty attire by ASICS. She loves dressing up and at the same time gives attention to her workouts playing regular tennis in morning & evening, doing her dose of cardio & pilates making her more flexible & more so in the game of her sport. Also present at the event was Mr. Rajat Khurana, Director, ASICS India.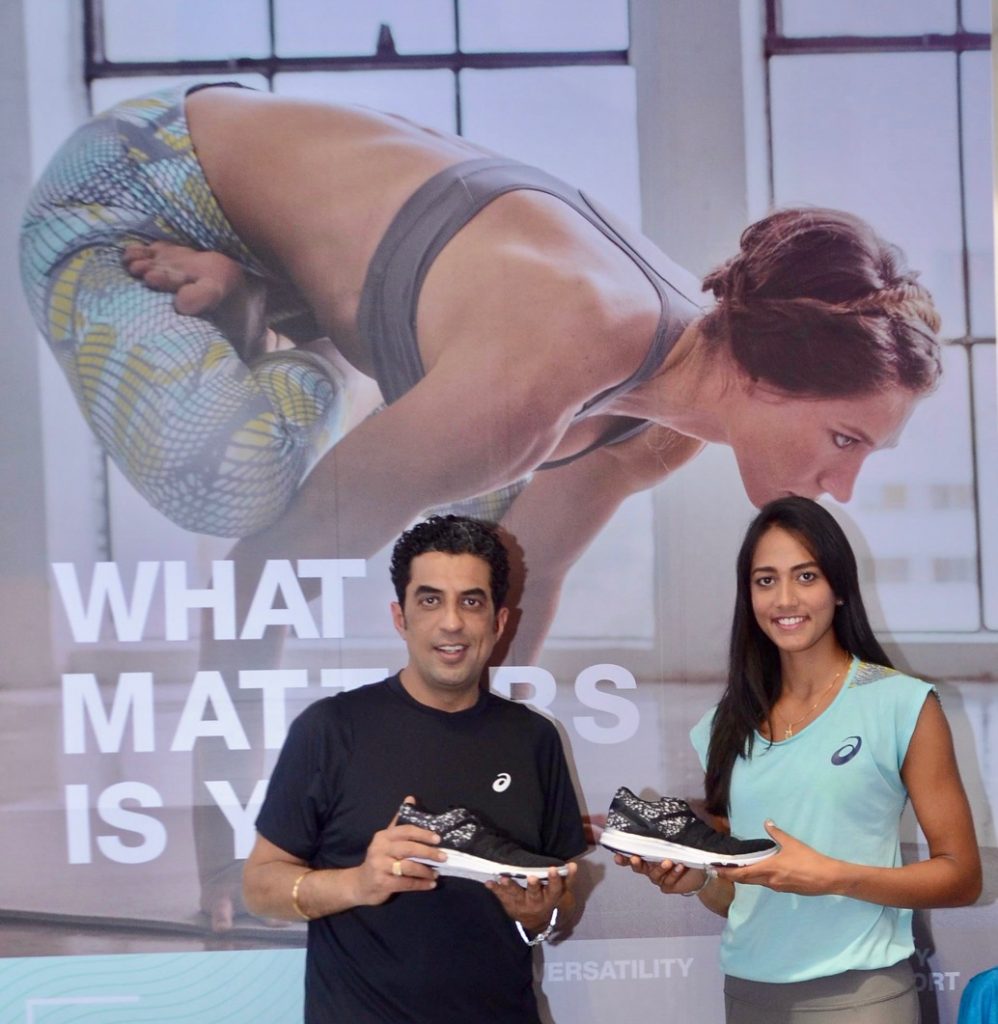 I also got the chance of meeting Mr. Vijay Shukla, the trainer who solved my fitness queries like how much one should exercise, eat, sleep, play and what does one stick to if one wants to loose weight. He mentioned that diet is 70% and exercise is 30% and a self control should be 100%! A strong will, will take you to your target rather than being lazy and eating junk, surviving on basics or sacrificing taste for your body will make your health parameters safe & make it beneficial for you in the long run. Not eating too much sweets, anything fried & oily stuff, taking good care of your body needs and taking health supplements to supplement your energy & health requirement is what I learnt in the small talk with Vijay.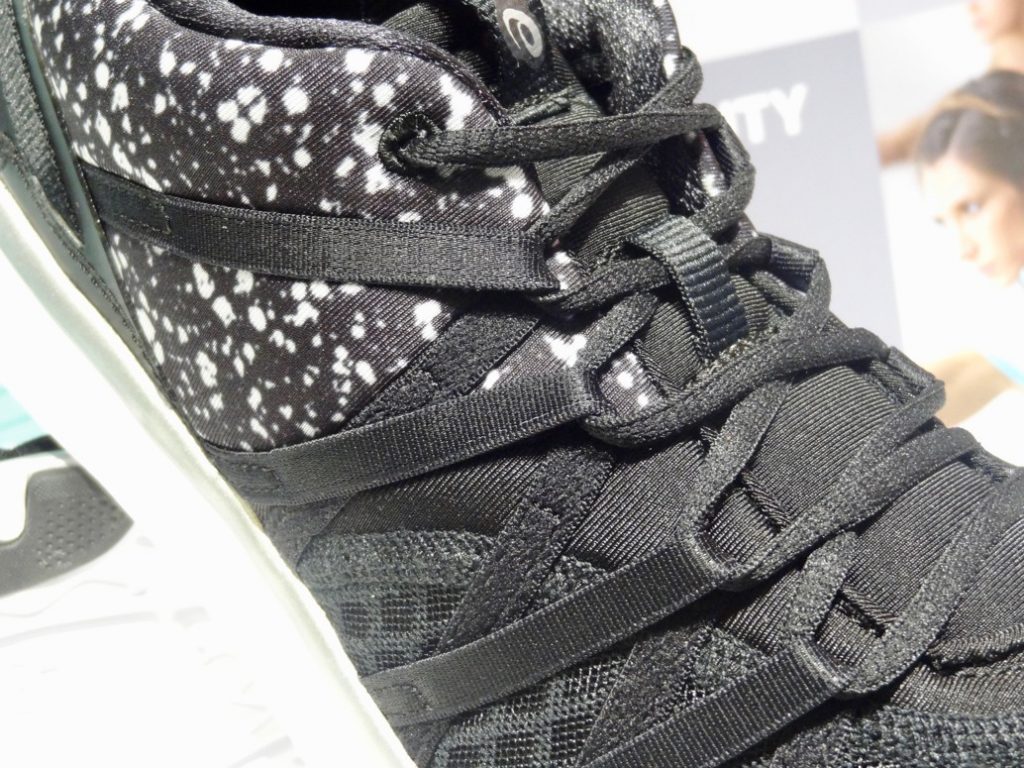 Now talking about the new shoes, the very lightweight shoes help you jump, skip, rock & roll and do any kind of movement with superior comfort, hold, gel cushioning & style. Moreover they optimize the efforts of your workout and the result you get is 100% in the feet. It really feels free to glide & move and Karman Kaur Thandi is already in love with them as the shoes have Interlocking Elastic Bands from heel through mid-foot and integrated with laces for free & comfortable movement during workouts, avoiding stress, pain or pressure on the feet. Flex Grooves built into key areas of the forefoot sole provide freedom and support to twist and turn in any direction while the GEL Cushioning improves cushioning for comfort and protection. Also, it is uniquely designed to support women's studio workouts.
So your daily routine of fitness will be assured with ASICS as it is the supremacy in comfort and you can climb all the ladders of fitness with them. Introduced at a retail price of Rs 6,999, ASICS prepares you for all that you think & you will be dressed with no worries of swollen feet but only comfort & energized for just another journey in your new ASICS to travel, sweat, exercise, walk or to distress into your own world of comfort.