Sakul Intakul, Thailand's baron of the blossom contributes beauty and life to "The Spring", the season of joy. To celebrate this, The Park Hotels and The Museum of Floral Culture, Bangkok launched Sakul Intakul's magnificent new book "Grand Celebrations: Extraordinary Floral Designs for Weddings and Events". The book celebrates the beauty of life through the delicacy of colourful petals.

The Park Hotels have their monopoly in creativity and innovation. Its distinctive interpretation of contemporary India gives guests unique experience that is Anything but Ordinary. With spaces infused with art, music, fashion and entertainment, they bring alive a culture that is Indian yet international.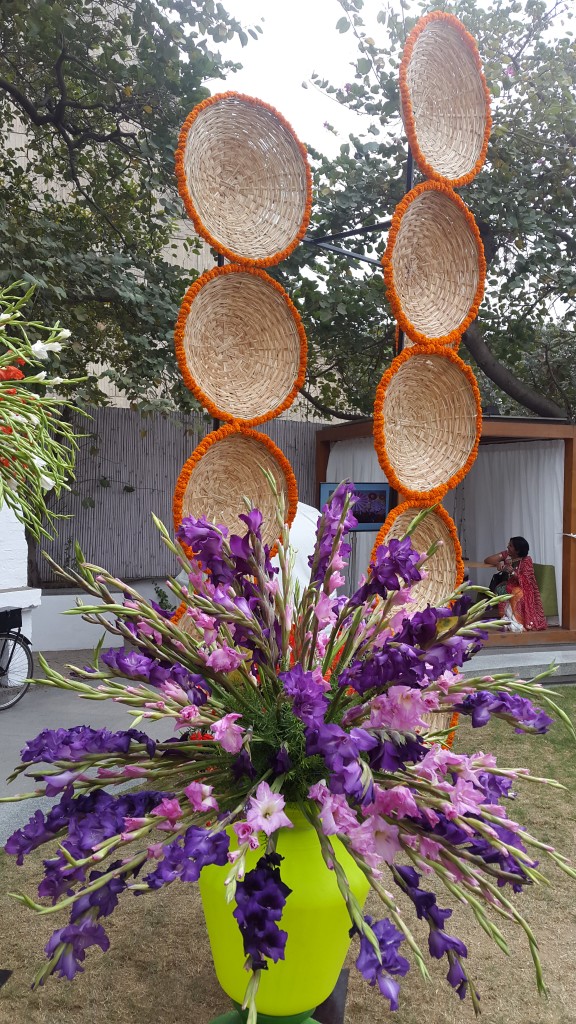 One of Asian Premier floral artists, engineer turned floral artist Sakul Intakul is well known for conveying spiritual ideas through sculptural plant and floral installations. On the surface, flowers don't seem to mix well with geometry, mathematics and engineering. He terms explosion of forms and colours as geometrical and mathematical secrets which jazz up resorts he has decorated. As Sakul is an engineer by training, geometric forms are the underlying principle of his deceptively simple floral designs.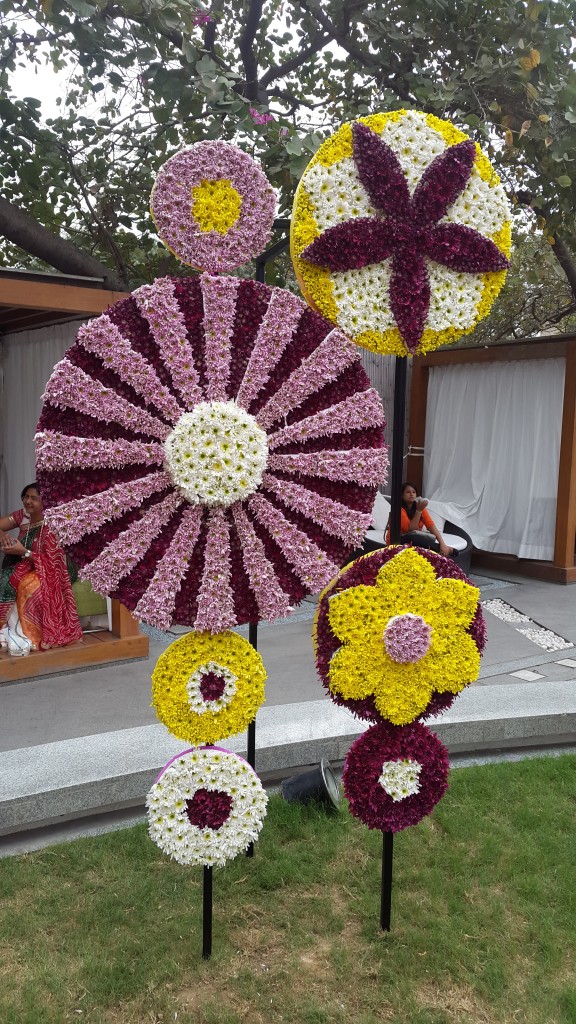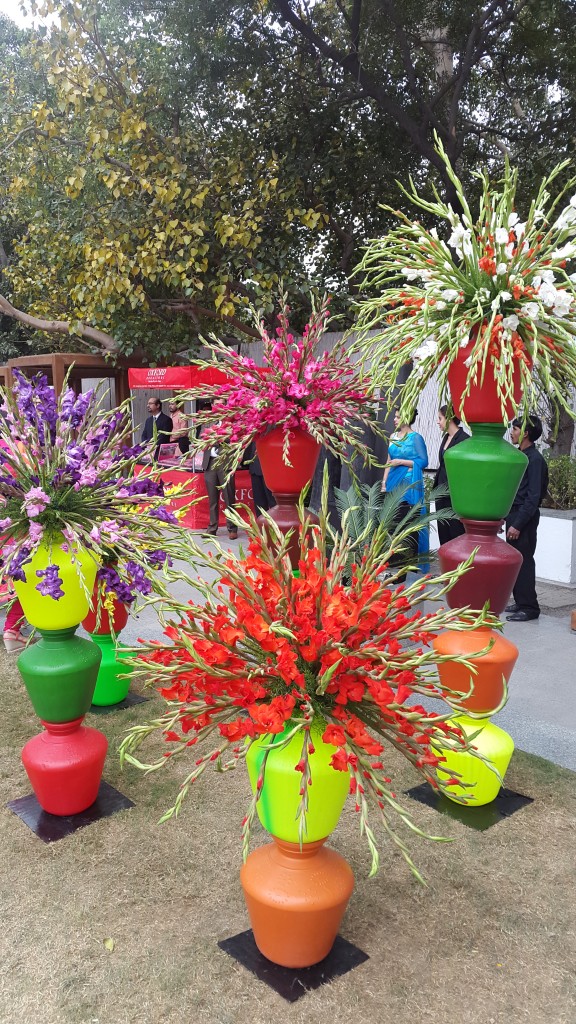 His portfolio includes the extraordinary floral installations at the Apeejay Centenary Celebrations, the royal commissions for HM Queen Sir kit of Thailand, property wide floral conceptual design for Bulgari Hotels & Resorts in Balintore, and the red carpet floral installations for Rome International Film Festival. Sakul's work possesses a distinctive line , texture and sculptural quality. The author of several books on floral art and a regular magazine and newspaper columnist on floral topics, Sakul also lends his talents to product design. His coffee table book on floral design,"Tropical colors: The Art of living with Tropical Flowers" and "Dok Mai Thai: The Flower Culture of Thailand" are both international bestsellers.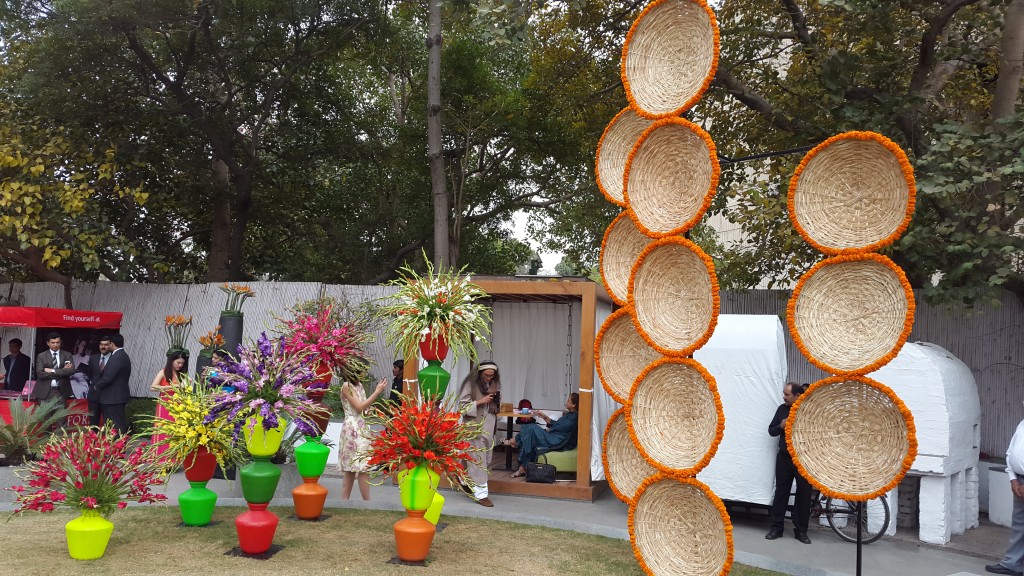 Sakul Intakul, founder of The Museum of Floral Culture revealed about his latest book that "For thousands of years, flowers have played a significant role in people's lives. In fact , humanity built its civilizations upon a planet that was blanketed with blossoms. In our celebrations, few things are as important as flowers. Whether a single blossom or a sumptuous bouquet, or an entire room filled with flower petals, they speak a universal language of happiness and joy."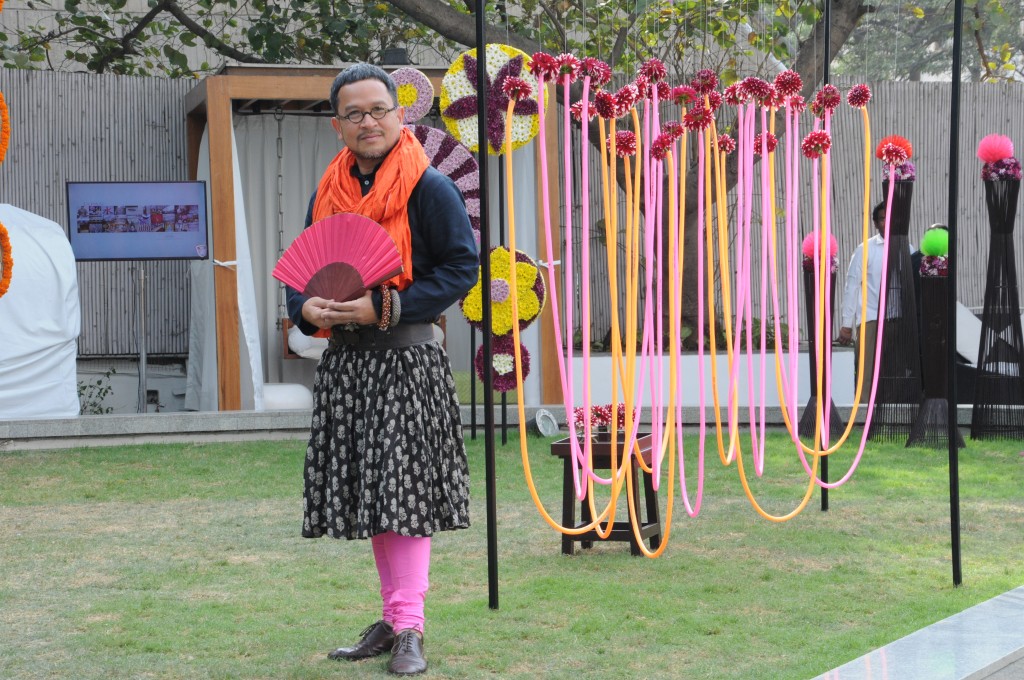 He also said, "I feel so connected to India. My floral journey from beginning has been unbelievable and heart touching. India is like my second home. I find Orchids to be really exotic and it inspires me. Flowers are representative of the universe. They show you that nothing lasts forever.A human life might take 60 years to touch on this eternal truth but flower can bloom and die in the same day."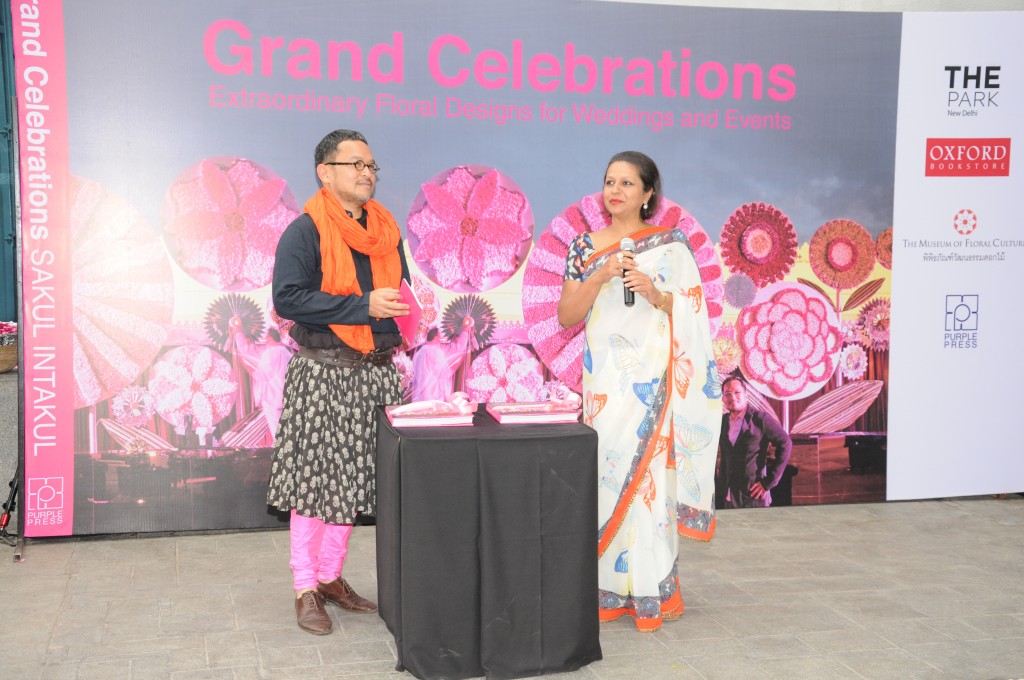 Talking at the launch, Ms. Priya Paul, Chairperson Apeejay Surrendra Park Hotels said, "At the Park Hotels, contemporary floral arrangements have always been a part of all our spaces. We have been working with Sakul on stunning floral installations, contributing to the The Park's collection of innovative creations and experiences. We feel that creativity is expressed in many different ways and Sakul's vision compliments our hotels."
Review Credit: Sonal Gupta