~My Eureka Moment to meet the king of Bollywood SHAHRUKH KHAN~
Last Thursday when the weekend had a few more hours to go before setting in, most people might've had a movie date planned, some would be having their shopping lists ready while there might be some who'd be escaping the concrete jungle for a quick weekend getaway. But for me, it started a day earlier and in the most pleasantly unexpected ways! I was at the R-city mall for catching a movie. I'd had an exhausting day of work (what with all the brain churning stuff I have to put down on paper) so I thought this would give my body as well my mind some much needed break.
I'd been waiting and wanting to catch 'Guardians of the Galaxy II" and this seemed like the perfect time to do so. Completely unaware of what was to come I dressed in my most casual way and set off for the mall. Mistake! But all's well that ends well, right? You'll know in a bit. INOX has been my most favorite cinema hall to catch any movie and especially so after Baahubali 2. That movie made this cinema an almost always spot for catching any movie and so here I was again!
As I bought my tickets I realized how hungry I was and as always in the rush to reach on time I had not eaten anything before entering the multiplex. But thank God INOX takes care of my ever hungry tummy too! The INOX Muchos have become something of a favourite snack for me. They're crunchy and taste just perfect (you know like the ones our moms used to make at home!!). They take me back to my childhood. So I bought my favorite flavor of the INOX Muchos Kettle Cooked Chips (Tomato Mexican Bell Pepper) because I like my snacks spicy (you can opt for the Oregano, Basil, Cheddar & Parmesan flavor if you like it sweet). They have another spicy flavor too (Smoky Chipotle Chilli) but I prefer the red one over brown one. Sweet, salty or spicy, all flavours of these chips are a treat to the mouth and the heart.
As I began munching on my favorite snack and my tummy felt a little better, I was about to enter the movie hall. Thank God I chanced to take a quick glance around before doing so. Because lo and behold who I happened to spot there! Now, I have always complained to people that I have been in the city (where most stars reside) since so many years and have so far failed to spot or meet any of my favourite stars! What a day God chose to answer my prayers because it was none other than Shahrukh Khan himself. Who would've thought??!!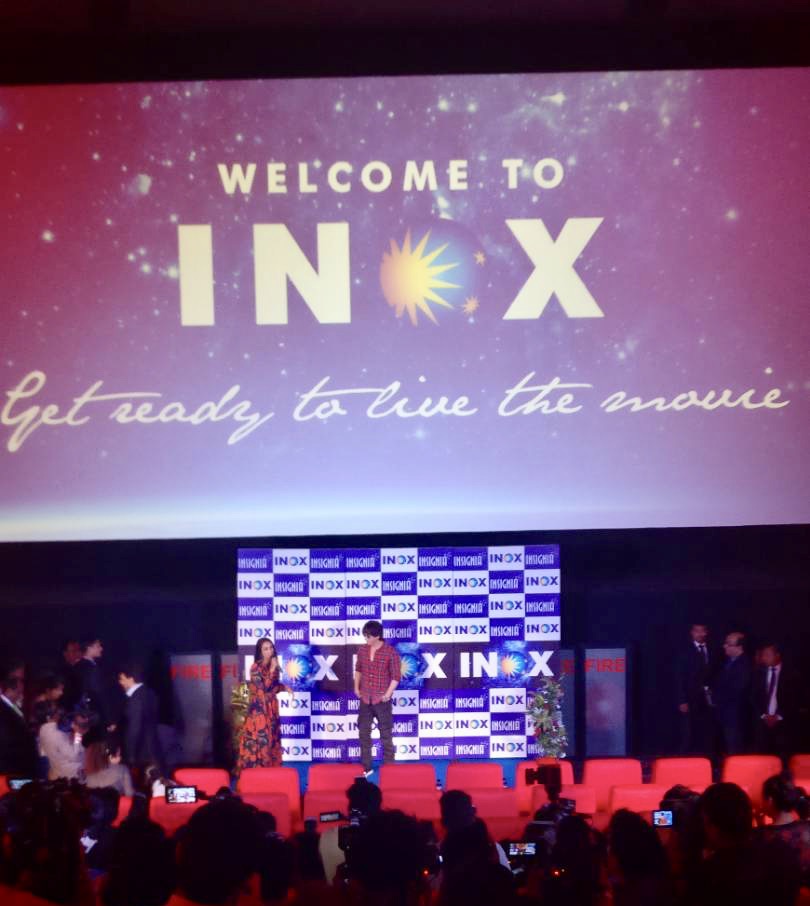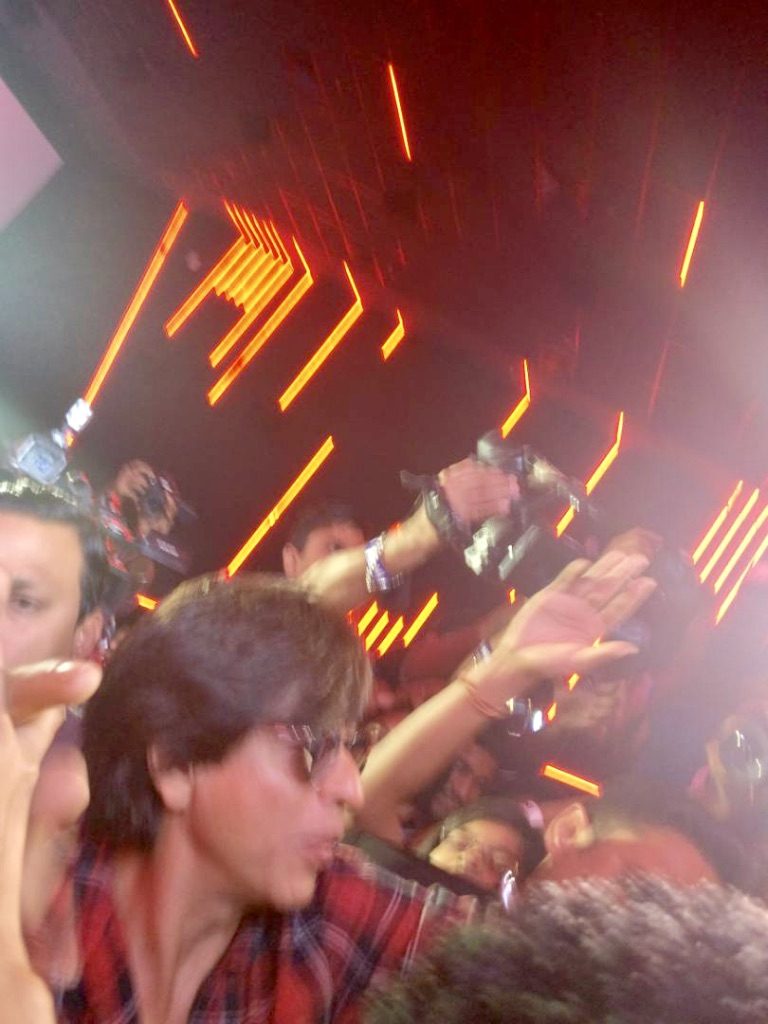 Mouth munching on my favourite snack and eyes catching my favourite star! What a break this had turned out to be. Seeing him there in flesh and blood I almost forgot what I was there for. After a few seconds of open mouthed gaping, I managed to take a few snaps of the Baadshah! However, I couldn't capture a photo of myself in the same frame as him #sigh. Although I did get to see the biggest star of Bollywood and it was even better than I'd imagined. He was so gracious and looked ever so fit and young!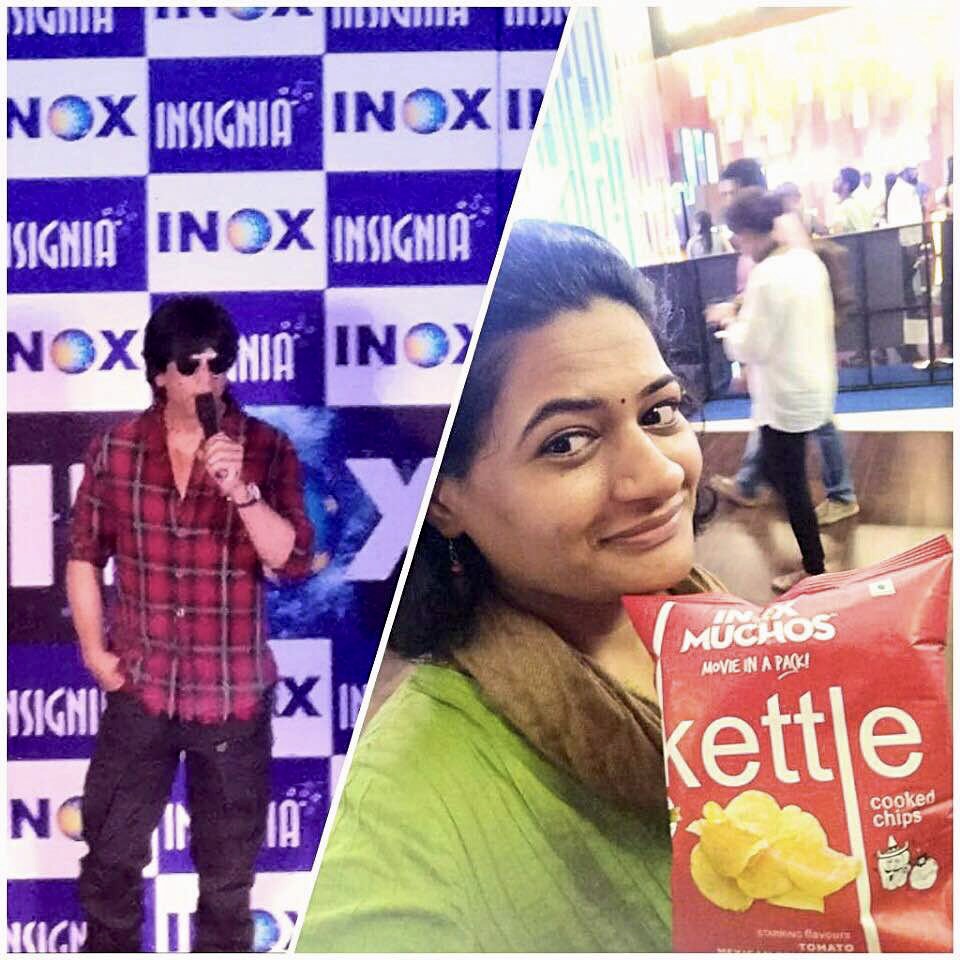 So now, thanks to INOX I can finally say that the City of Dreams has fulfilled one of my dreams too! I was so glad to grab my favourite Muchos and a glance at my favourite hero while watching a movie at INOX.
Review Credit: Manali Desai