Who doesn't know The Grand New Delhi. It's an iconic property in itself….as grand as its name! The place plays a perfect host for a couple of events – fashion weeks to weddings to exhibitions. I have always been in love with their hospitality and food. This time when Team ChicLifeByte made its trip to the iconic place, it was to take a test the waters of IT, their Italian restaurant and we shall tell you that hospitality was at its peak.
IT, The Grand's signature award winning Italian specialty restaurant offers authentic Italian flavours and gourmet delicacies from the various regions of the Italian terrain. Trattoria inspired ambience setting, mouth watering thin crust pizzas from wood-fired oven, live kitchen, alfresco dining and an extensive Italian wine menu which makes for a truly unforgettable dining experience.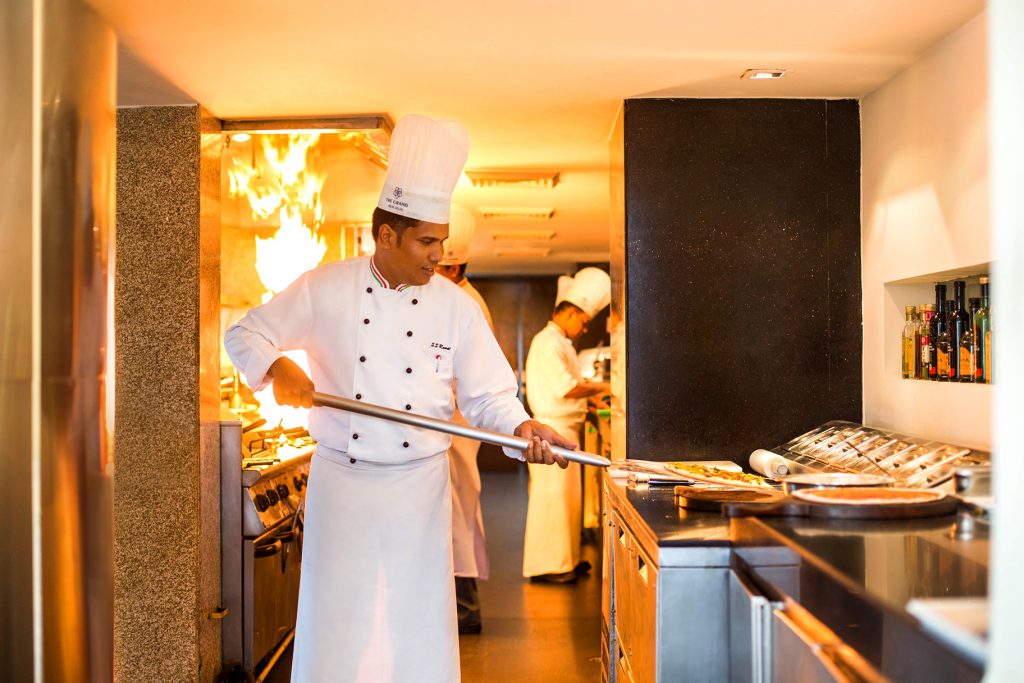 Featuring beautiful ambience settings with mood lighting and warm rich interiors, the 100 seater restaurant makes for a spectacular sight. The restaurant has a live kitchen, authentic pizza oven, an extensive wine library showcasing wines from all over the world, and a beautiful alfresco deck. The interiors highlights the various eras of the Italian culture starting from the rustic ancient times to the more decadent medieval times and then the relaxed luxury of contemporary surroundings. Team ChicLifeByte loved the outside seating facing the huge green lawn. A perfect place for a nice, romantic evening which adds a cozy and intimate touch!
To our pleasant surprise, the inside seating also had a Family celebration table, a 16 seater, perfect for the Sunday brunches with the entire family! The live kitchen in the middle of the restaurant made for a visual delight and what we loved was the pizza gas oven which could make 8 pizzas at one time! Isn't that amazing???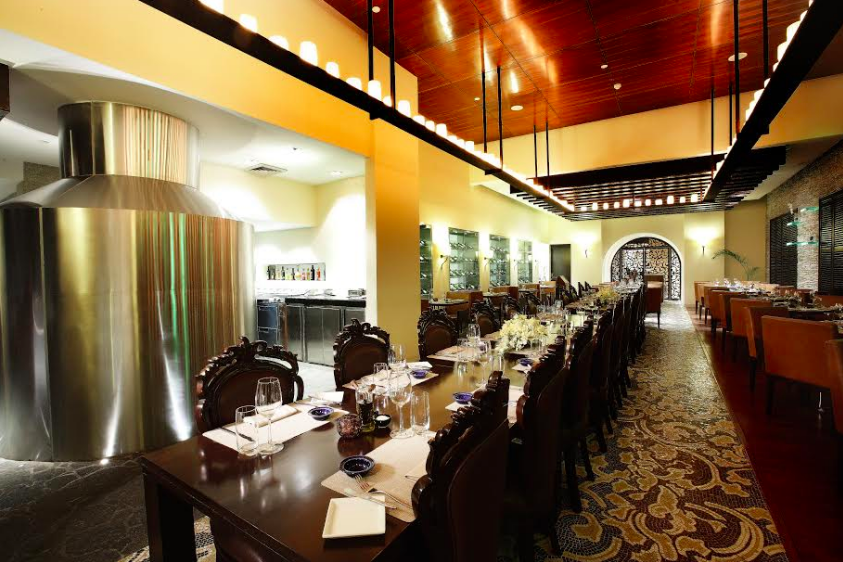 We started with Basil & Green Apple Martini, a perfect blend of green apple, basil and vodka along with breads which were accompanied with an interesting capsicum dip. Loved the soft fresh bread and the dip…tangy and different! Didn't know there was a dip like this in existence.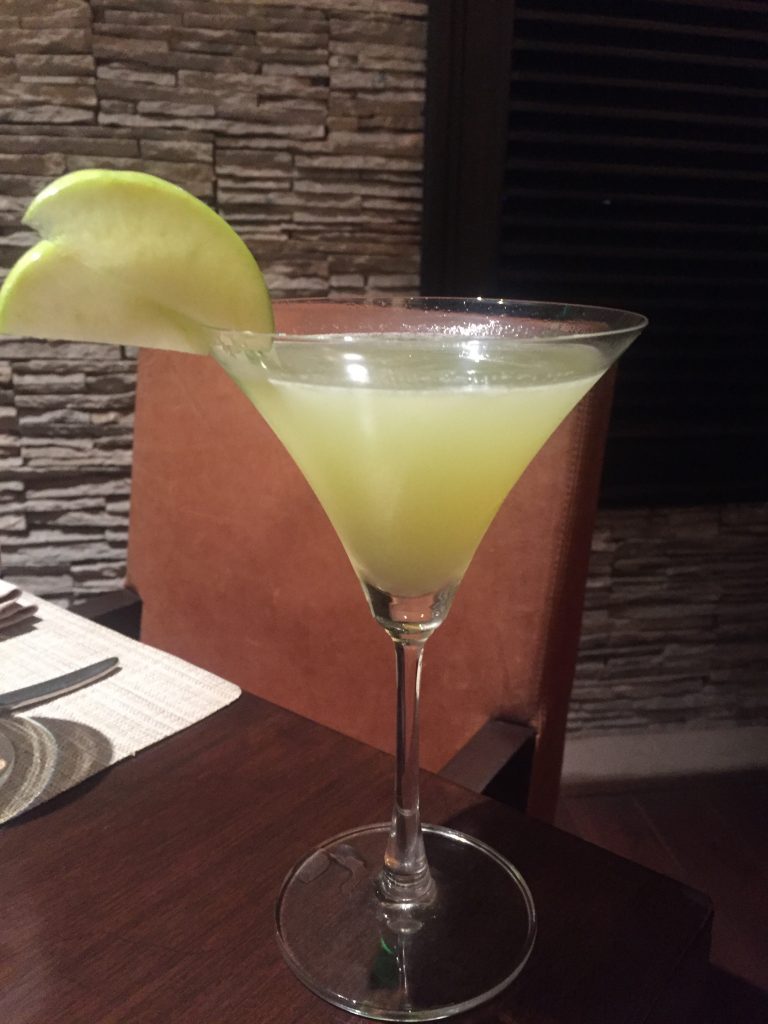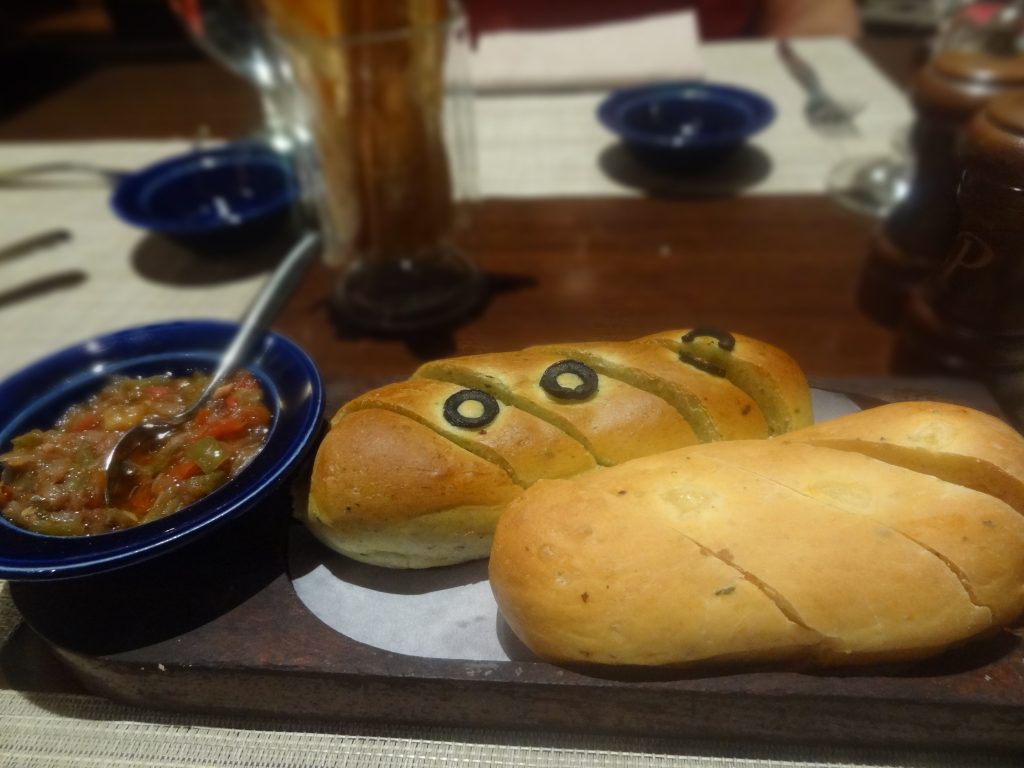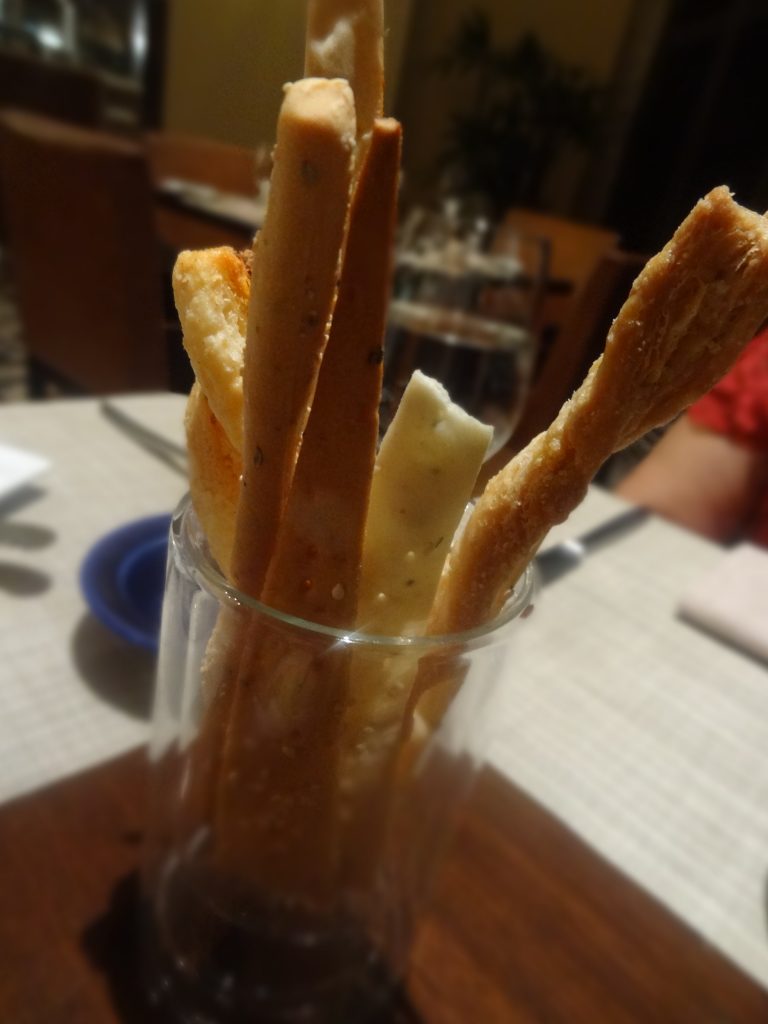 Tom Caprese, our next appetizer was made with milky buffalo mozzarella, tomato and basil infused olive oil, a must try for cheese lovers!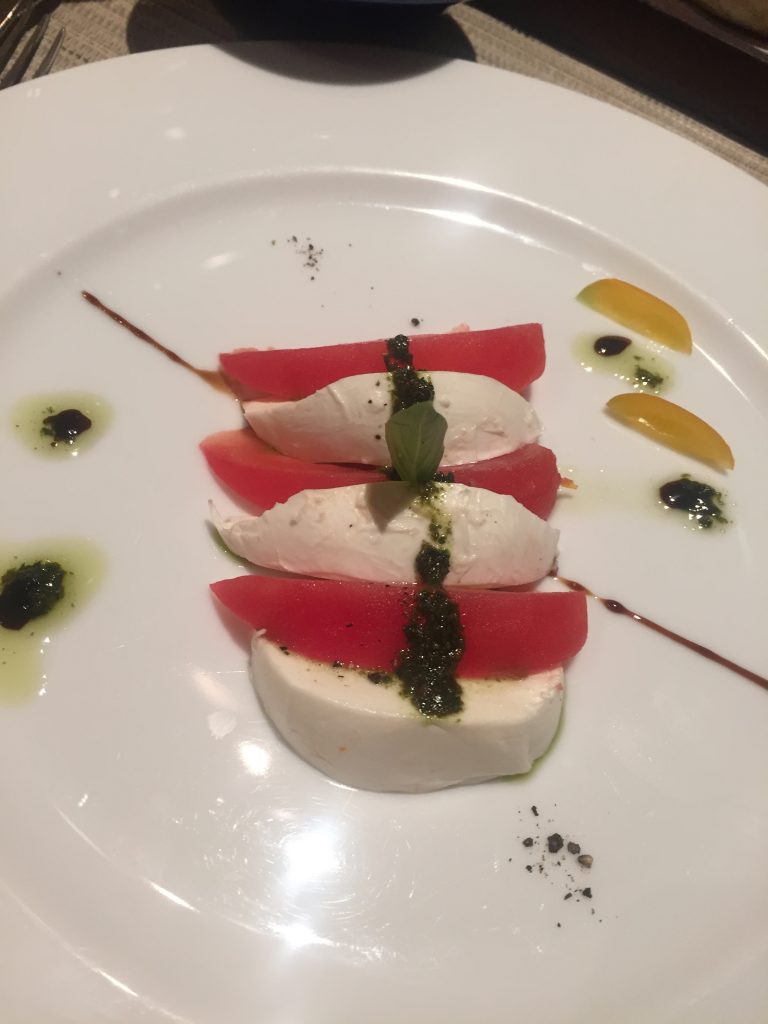 We also tried a fruit based mocktail infused with apple, cranberry and ginger. Scintillating and interesting at the same time. Chicken Gnocchi, an appetizer made with minced chicken gnocchi along with jalapeno, kalamata olives served with porchini reduction was warm & nice with a unique flavor. Very mildly spiced, it did make for a great dish!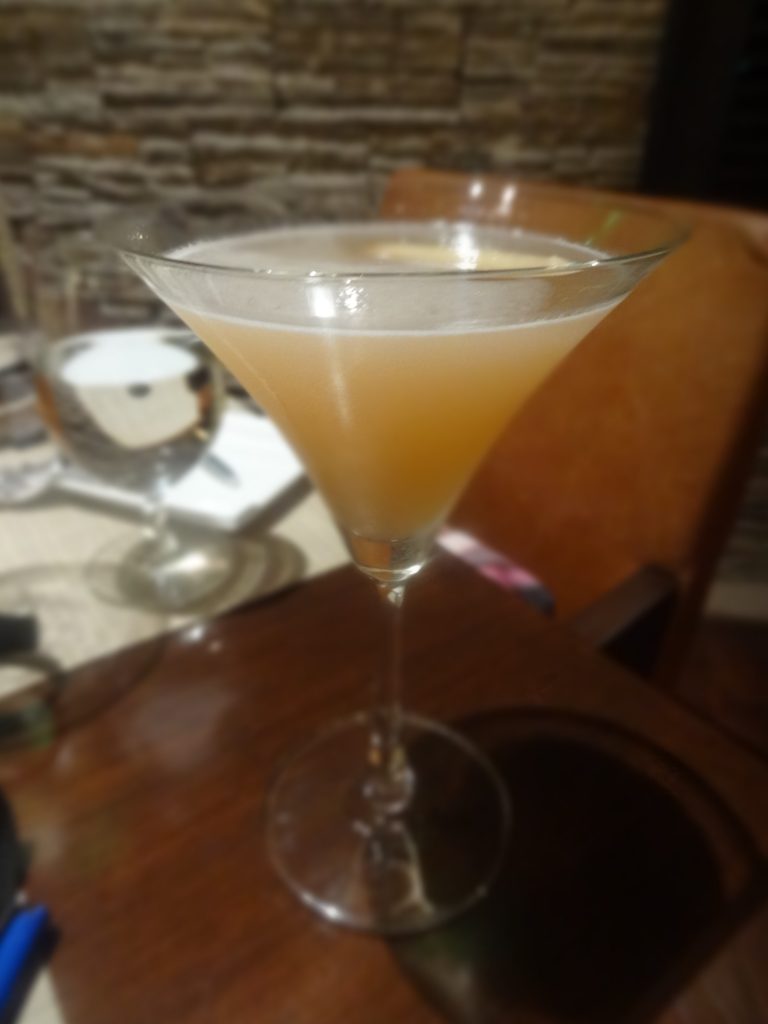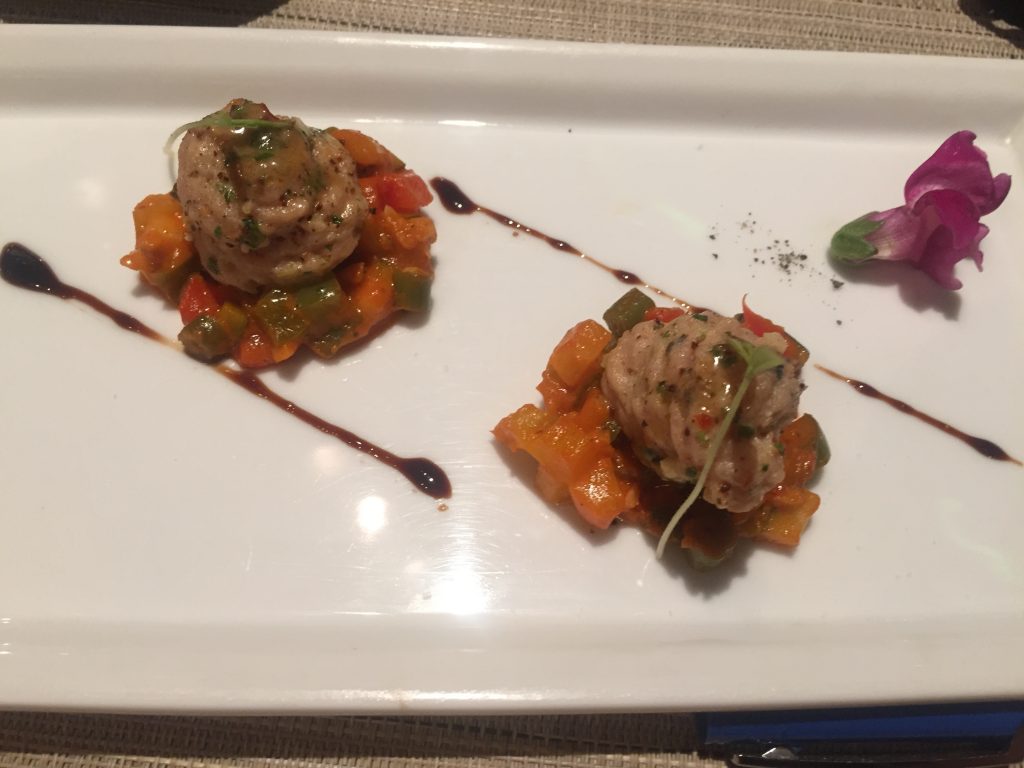 The Minestrone Soup, a traditional Italian farm fresh vegetable soup was soothing, nice and fresh. With the right veggies, it had the perfect aroma.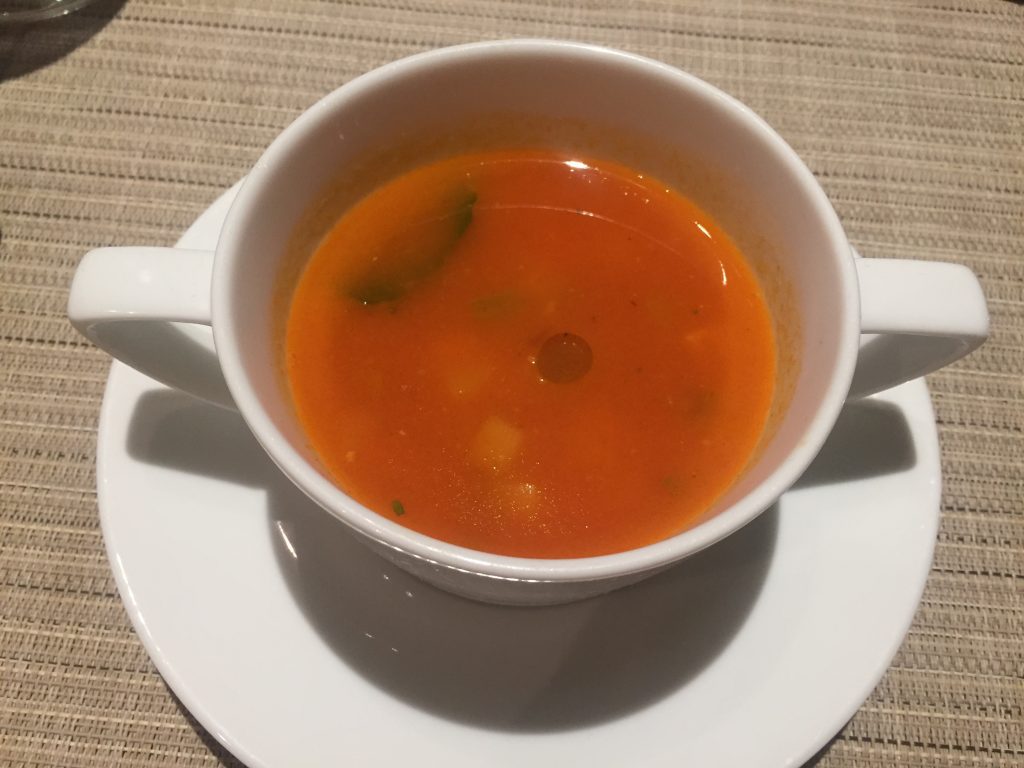 Another fruit based mocktail which we fondly called Red Devil had pomegranate, cranberry and orange juice. It was nice, sweet and refreshing. Being a pomegranate lover, I absolutely loved the flavor. Sip & Swing mocktail had kiwi, pineapple, blue curacao which made it delectable, tangy and refreshing. More than the drink, it was the colour contrast which I loved.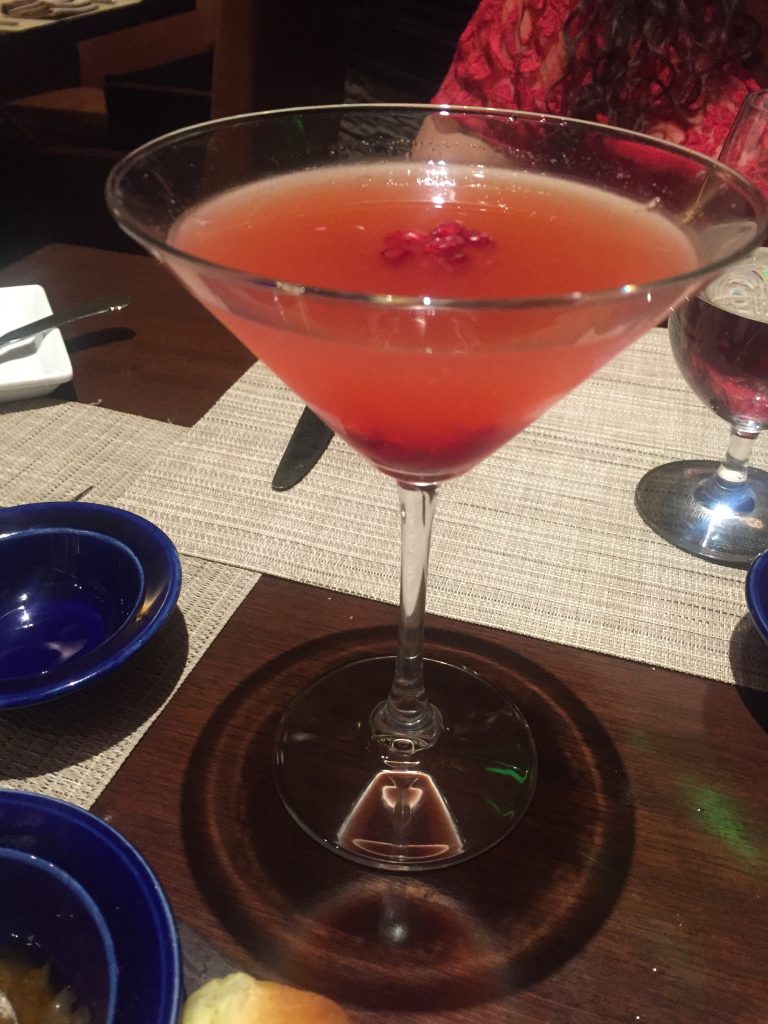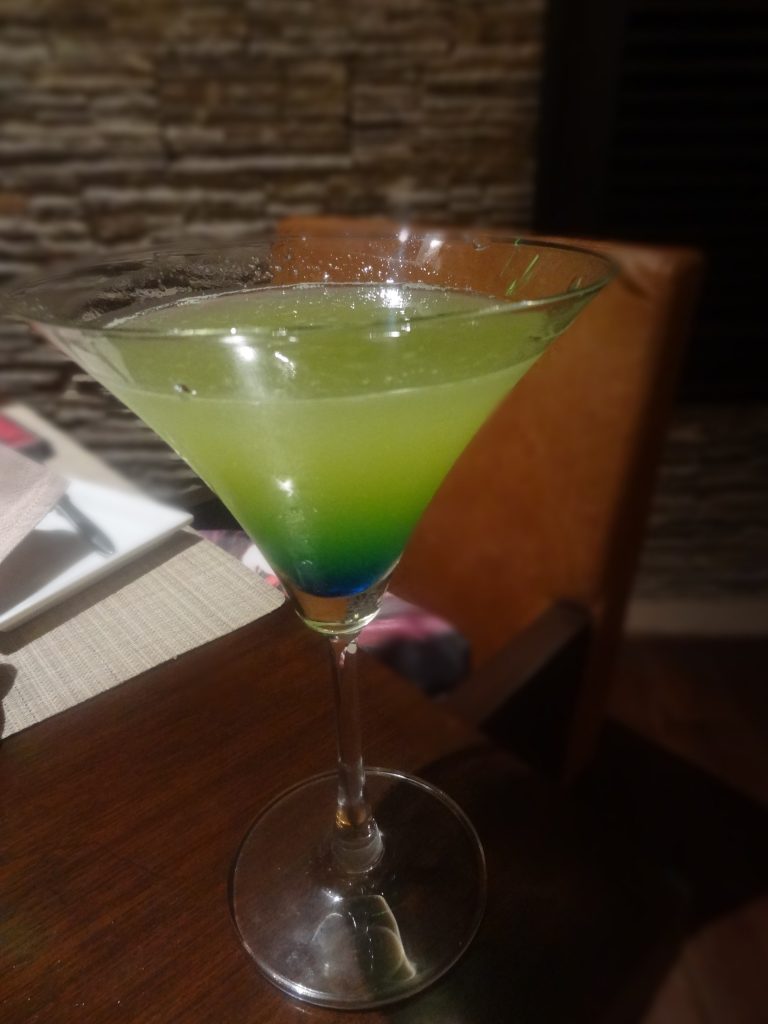 It was time for main course, and we ordered a half-n-half pizza, best of both worlds-Veg as well as non veg. One half was called Cleopatra, the chicken pizza had chicken paprika with asparagus on a thin crust base. Absolutely delicious, nice, less spicy and flavourful! The other half was the Grand Veg Pizza, a thin crust base pizza with Italian ratatouille. The colourful pizza turned out to be a crunchy delight. By the time we were eating it, there was another cocktail waiting for us – Cafrini. The lemongrass infused vodka with lime and sugar was tangy as well as sweet. Both flavours at the same time!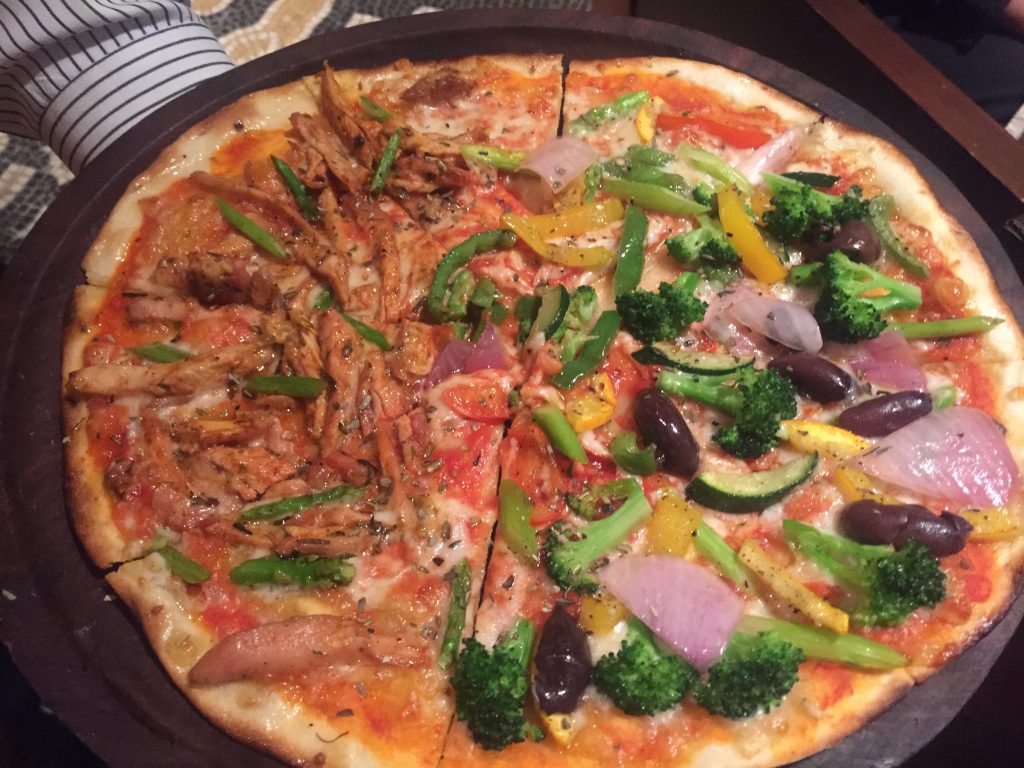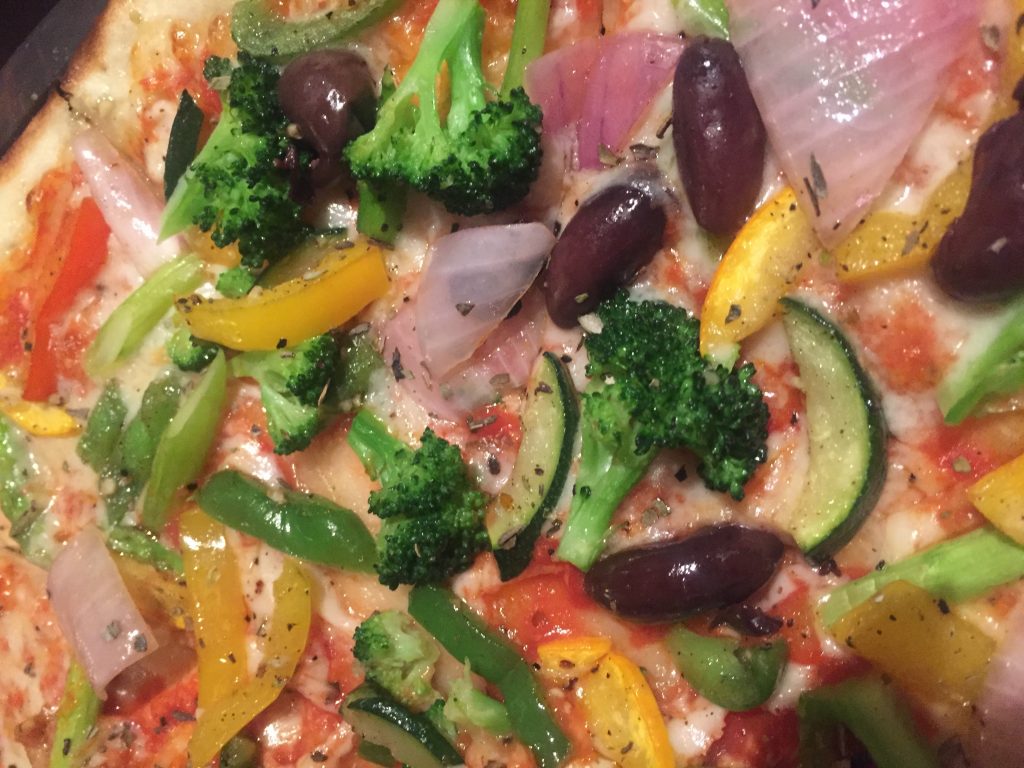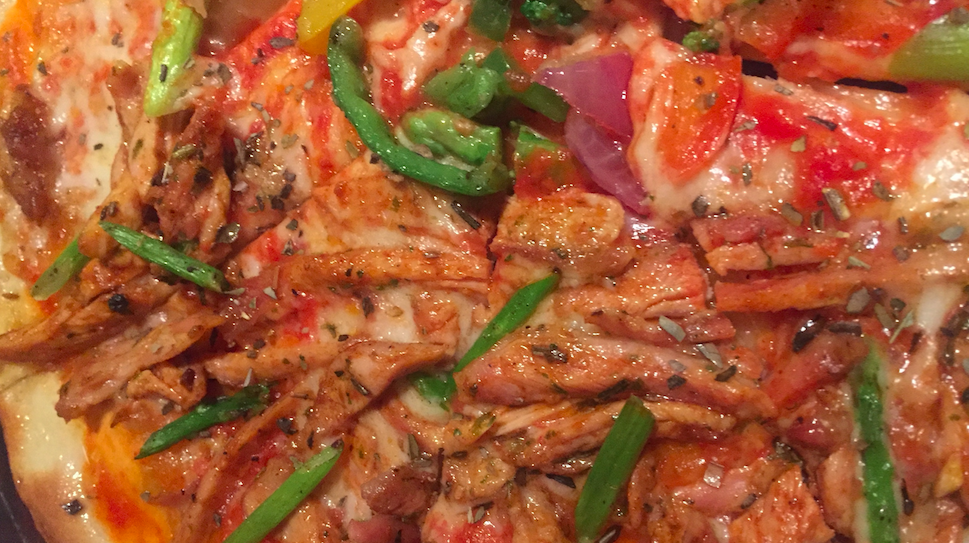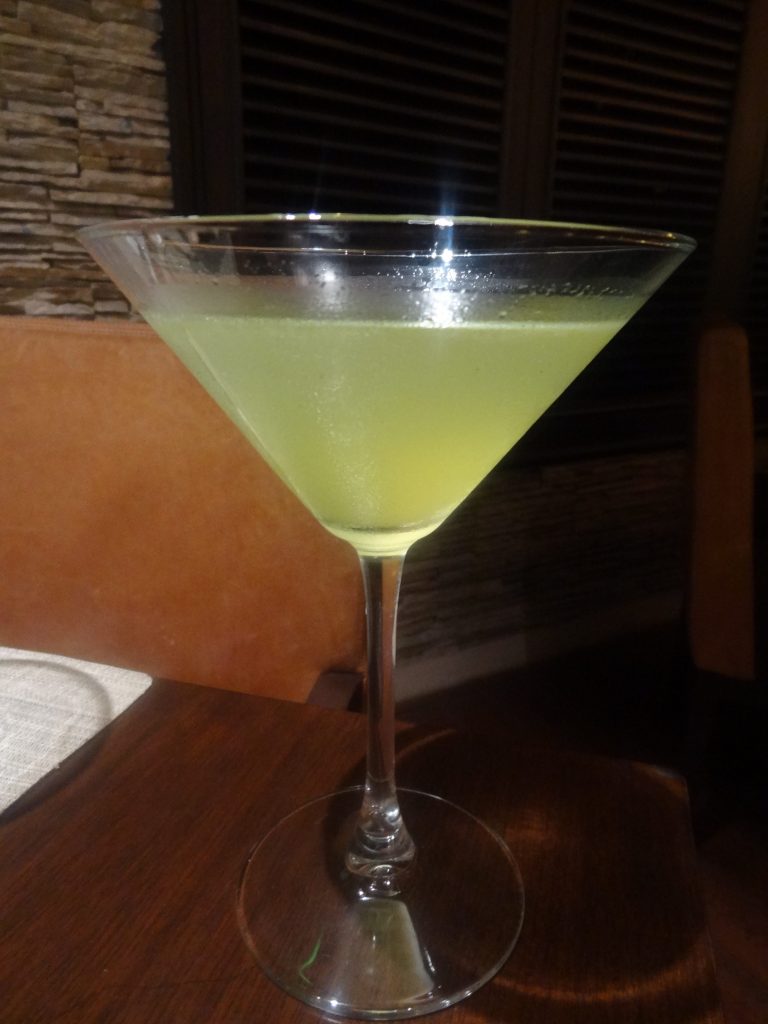 It was now time for Homemade ravioli pasta in pink sauce, the Homemade spinach ravioli in spicy pink sauce was stuffed pasta with a mild flavour which was nice and light, addictive at the same time. Then came one of the most recommended dish – Chef special chicken with red wine jus, chef special chicken leg roulade layered with porchini mushroom and sauteed spinach in basil jus. The colourful dish made for the perfect diet food marinated with salt, pepper and herbs.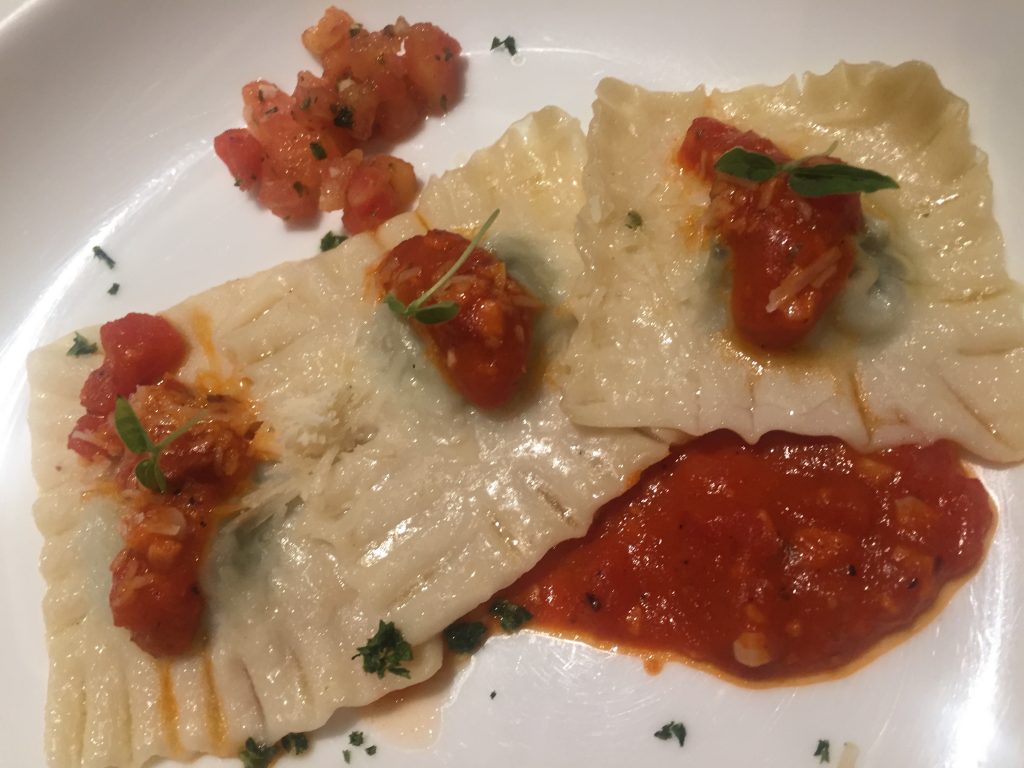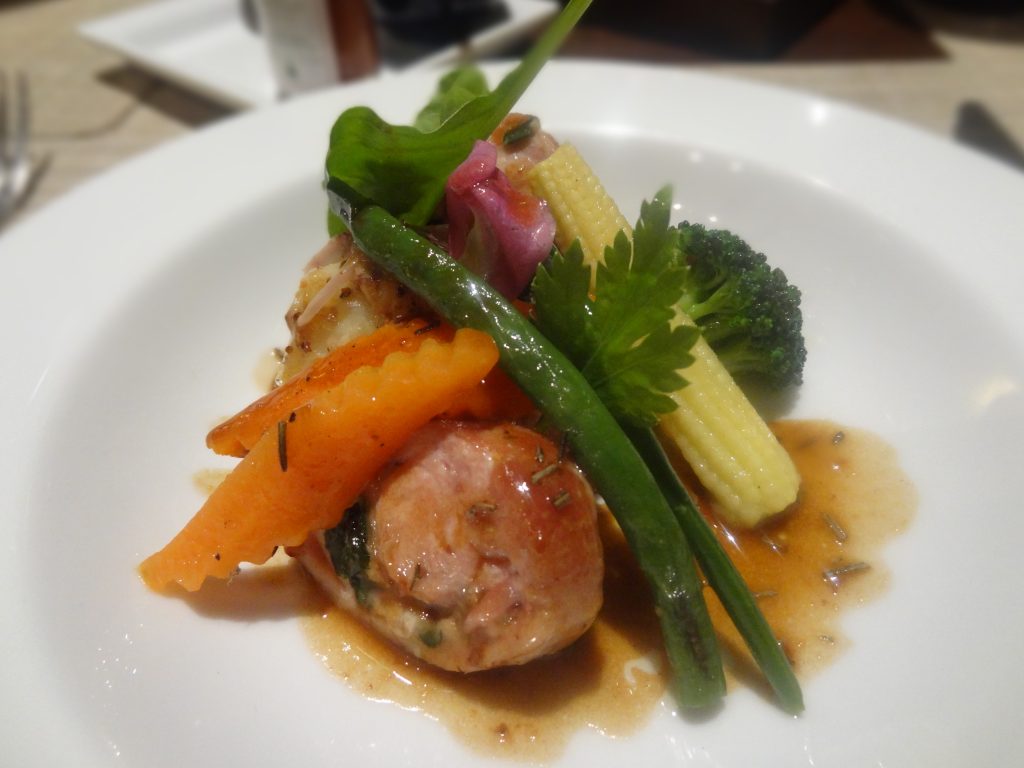 Our hearty meal ended with Classic Tiramisu with blueberry cheese cake which was nice and absolutely classy!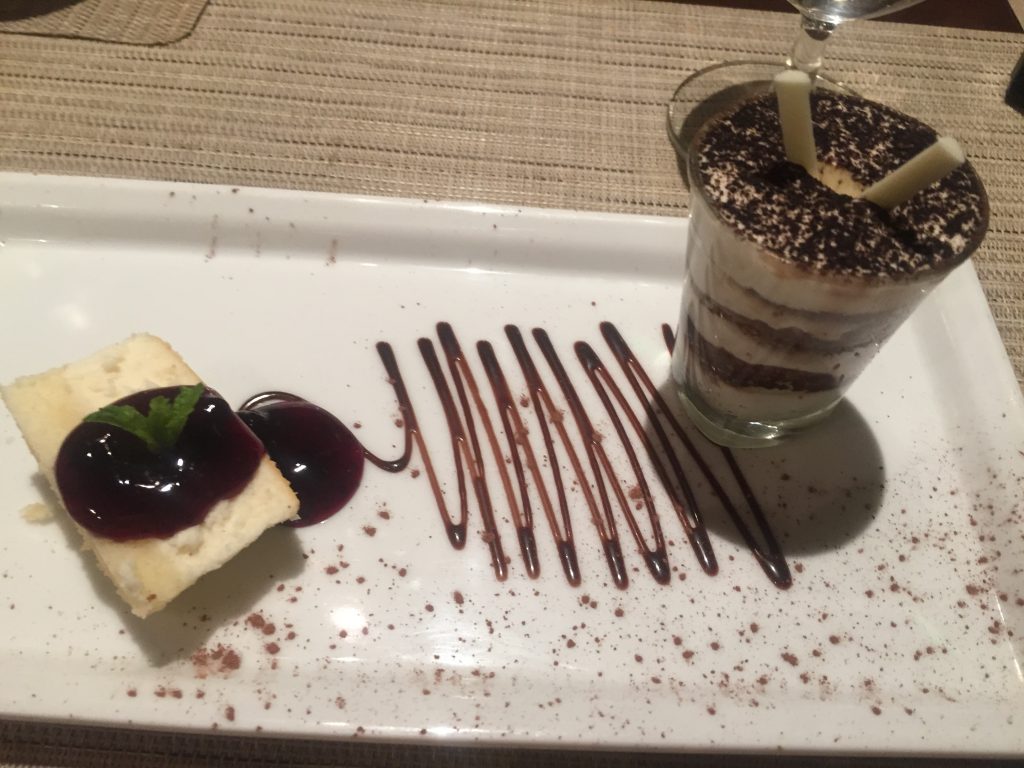 So if Italian is your calling, this is one place you should definitely visit!!