The Delhi Canteen (TDC) located at Malviya Nagar is a place which I have all the admiration for, started by Vinny Guliani and his wife Puja Guliani, 3.5 months back. The lady is actually the integral part of the restaurant who managed everything-from food to menu to interiors to marketing. Infact, even baking and desserts are done by her. Kudos to the multi talented woman! The interiors are done in red, yellow, black & white with the colours of the dreams drenching on the food, the taste, the aroma, the spice, the quality, the ambience, the coziness & the pleasant feel & vibe of the small lovely cozy place.
The menu reads interesting dishes like Nawabi Kebab, Kumbh Pudina Tikka, Protein Shotein (Rajma & Palak ka burger), Hitler Ke Pulao, Dilli Ki Jaan- Momos, Kaisadiya (quesadillas) and desserts like Dilli ki Chandini (Delhi Fruit Cream) and Moussie Moussie (double chocolate mousse).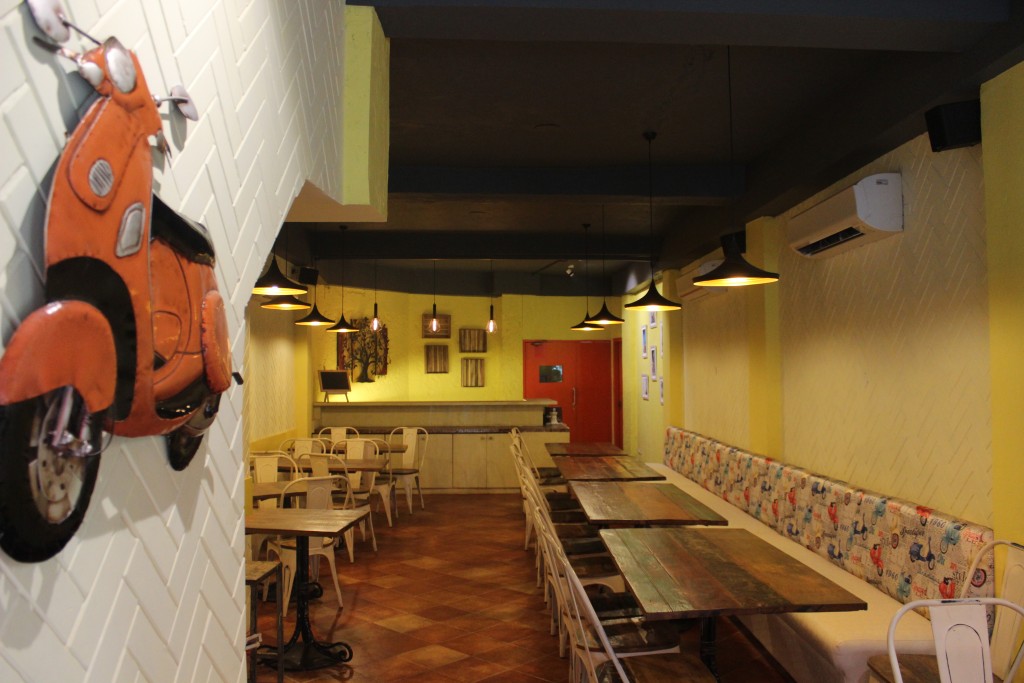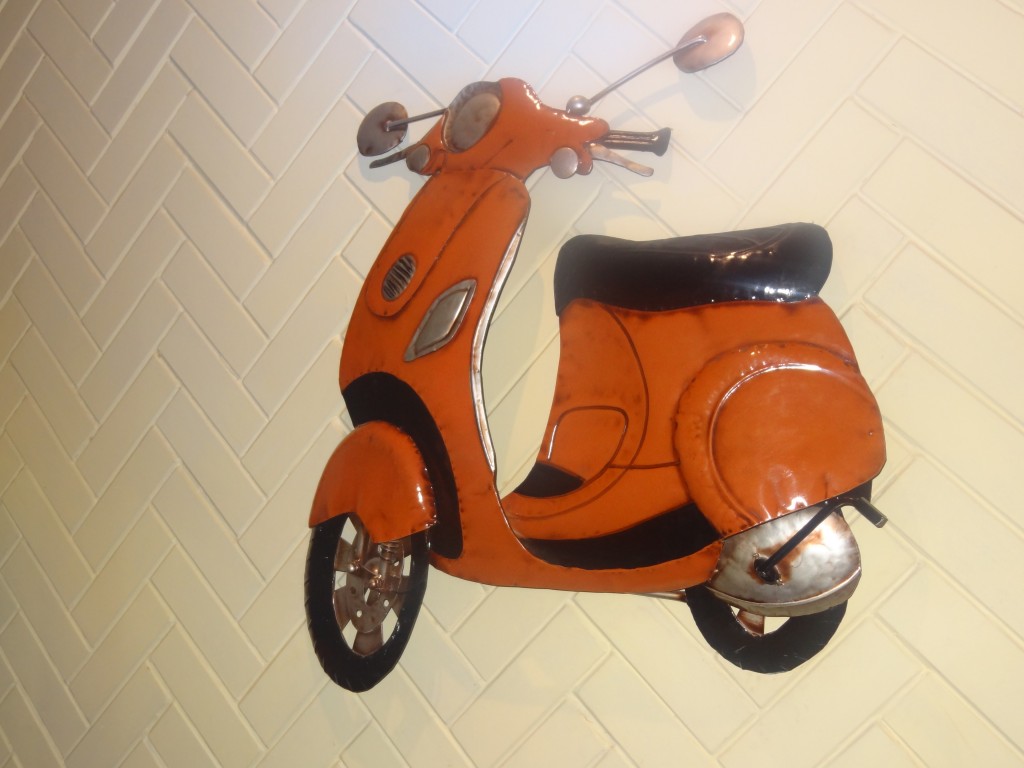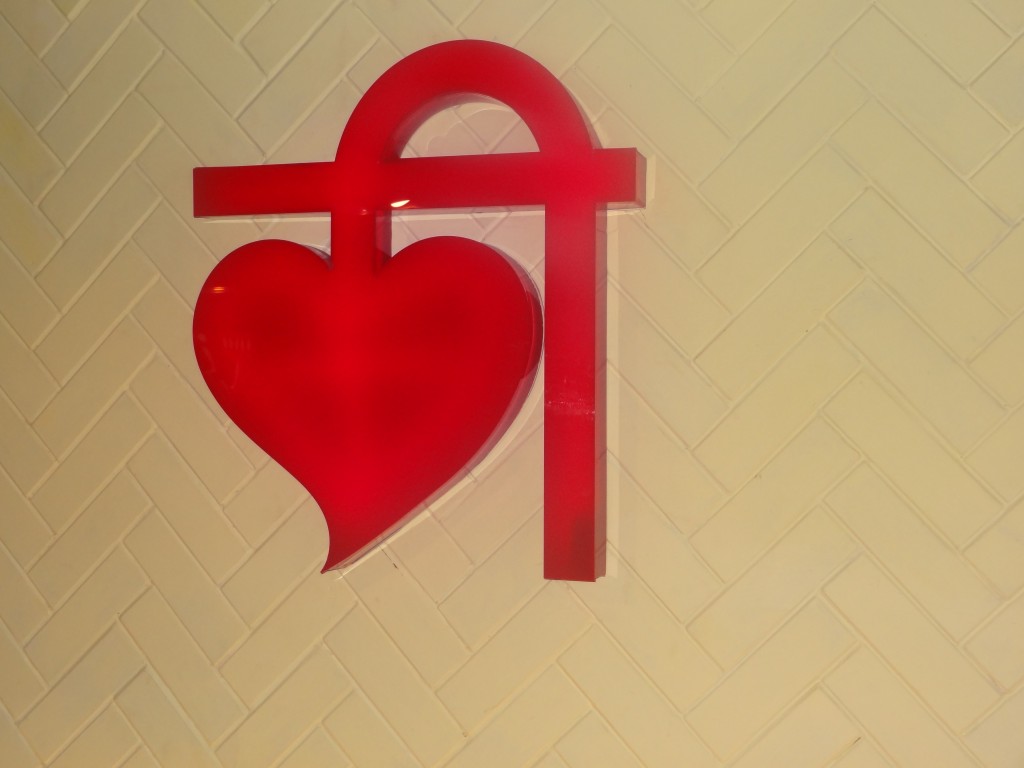 So starting with our encounter, we ordered some coolers. First was Basil, Lemon & Ginger Iced Tea. As the name suggests, it was Ice Tea made of Basil lemon and ginger, Quite a strong flavor. Nicely served in a small bottle along with pudina leaves and a lemon slice on the top.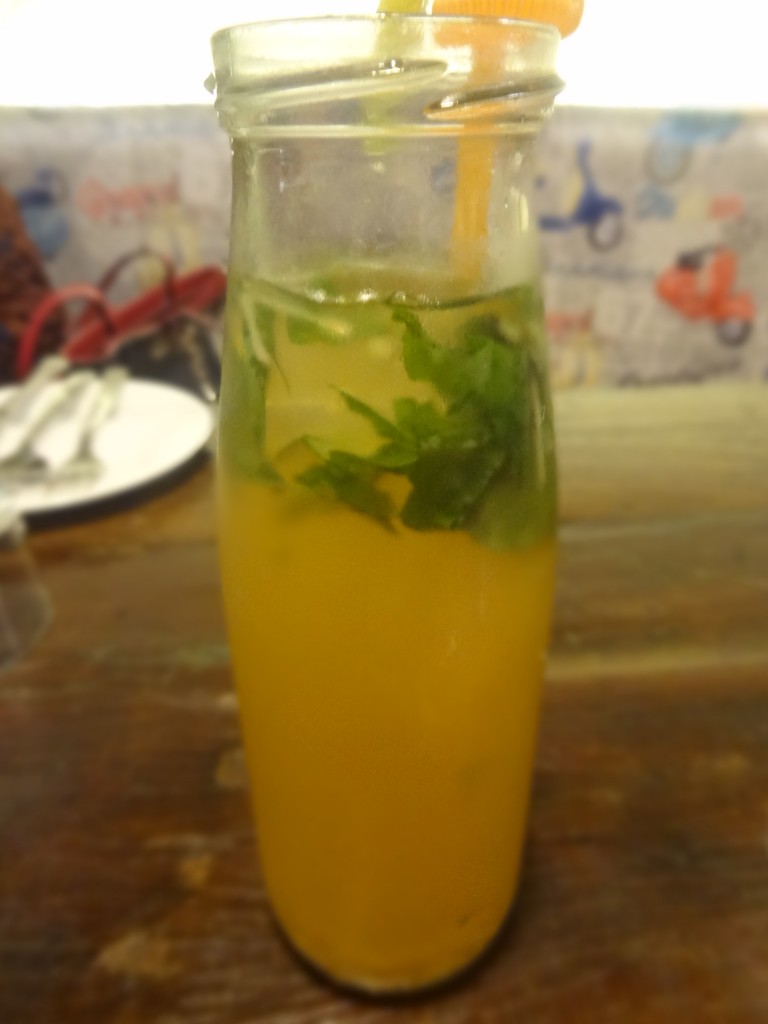 Next was Chatpataka (Masala Thumbs Up). It was spicy, fizzy & different. We do give the masaledar twist a thumbs up!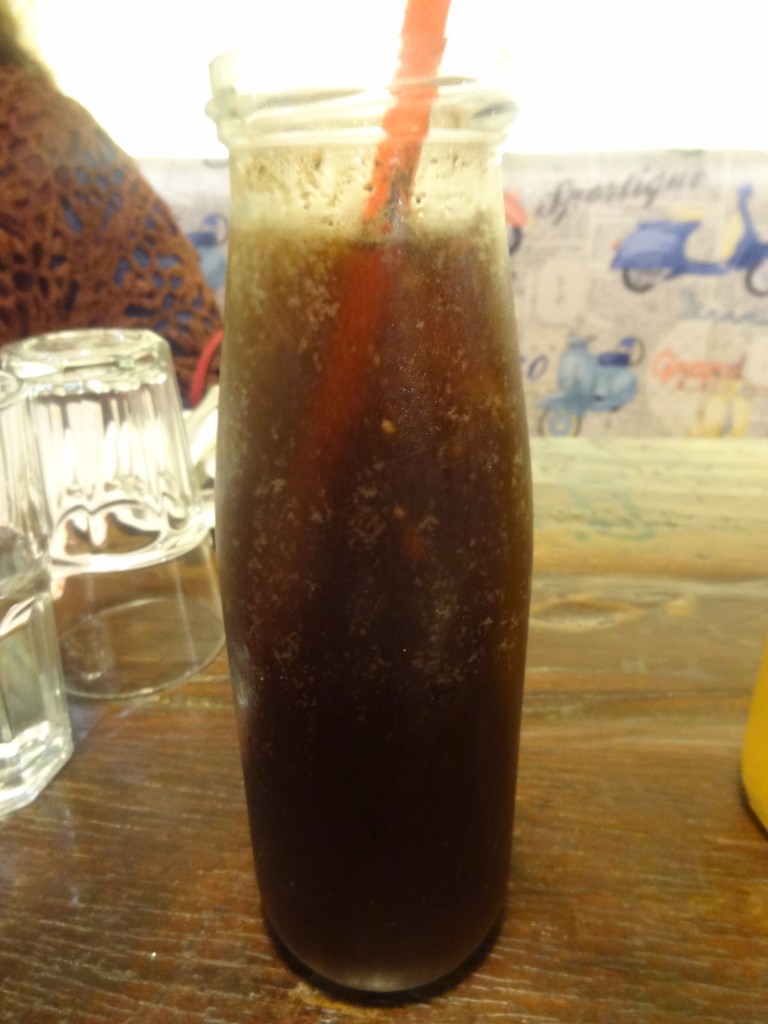 Café Mocha was nice, energetic & refreshing. A very few places in Delhi serve good coffee and I can proudly say this is one!!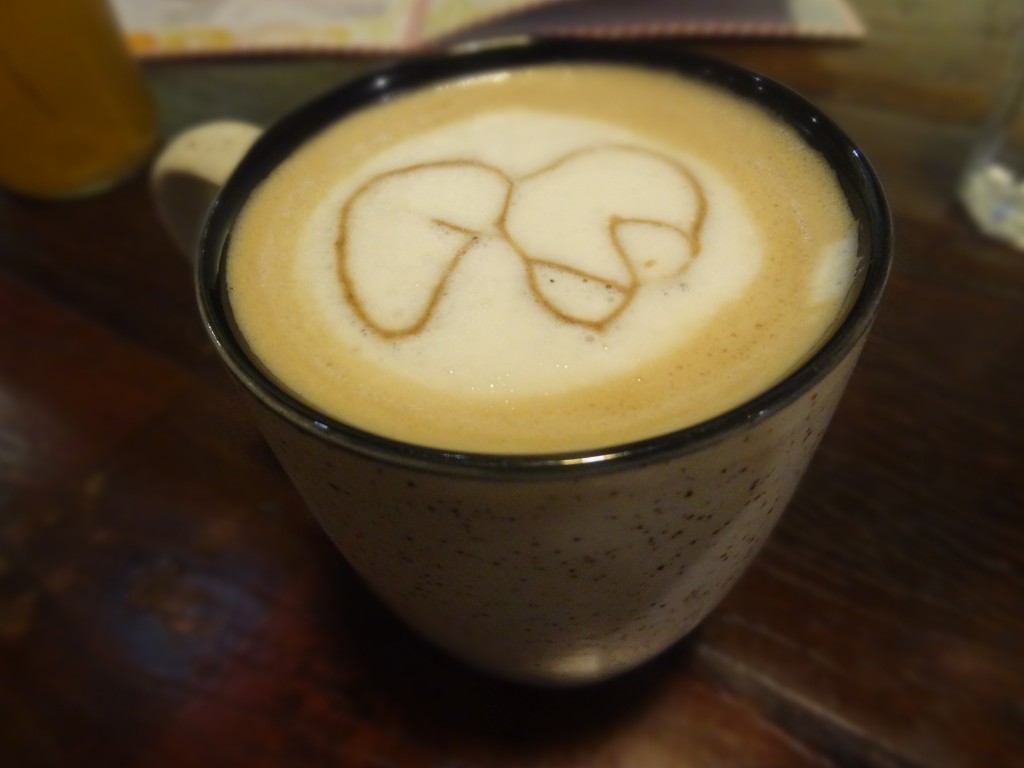 Coming to the food, we ordered the Mandi House. It was a tomato dhania shorba soup with vegetable dumplings. It was warm, refreshing & flavourful. I could really feel the freshness of the ripe tomatoes & dhania.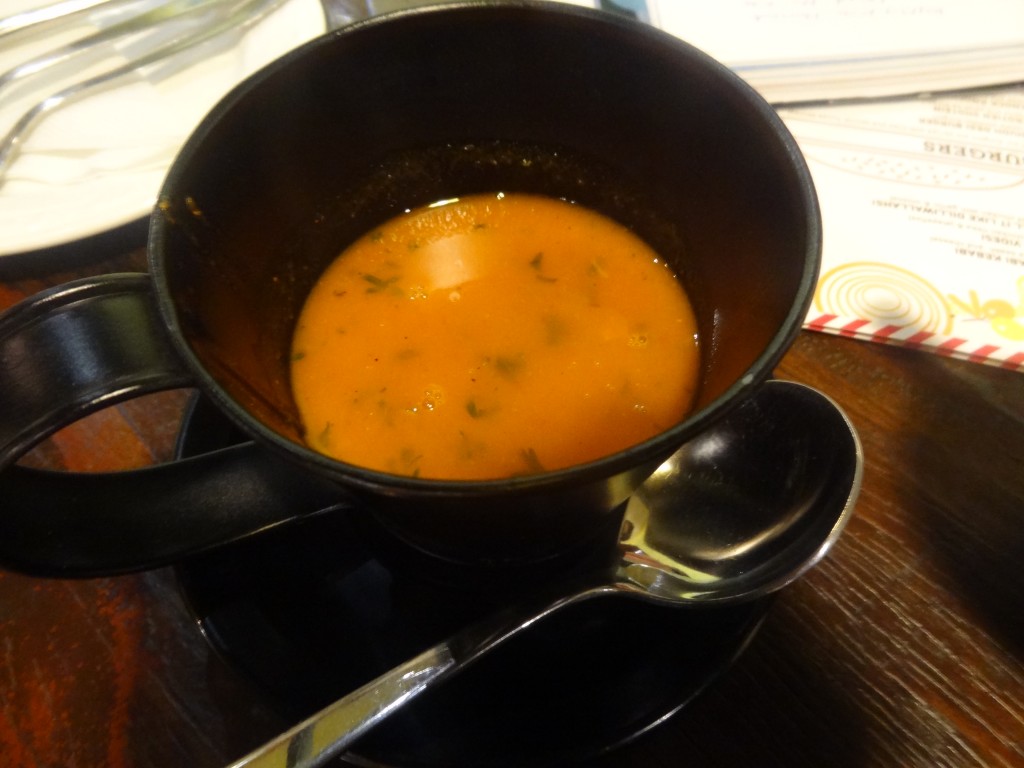 Pure Punjabi was a chicken soup with tandoori chicken chunks along with cabbage and carrot. The consistency of the soup was thin and was yummy. It was nutritious and healthy and perfect comfort food.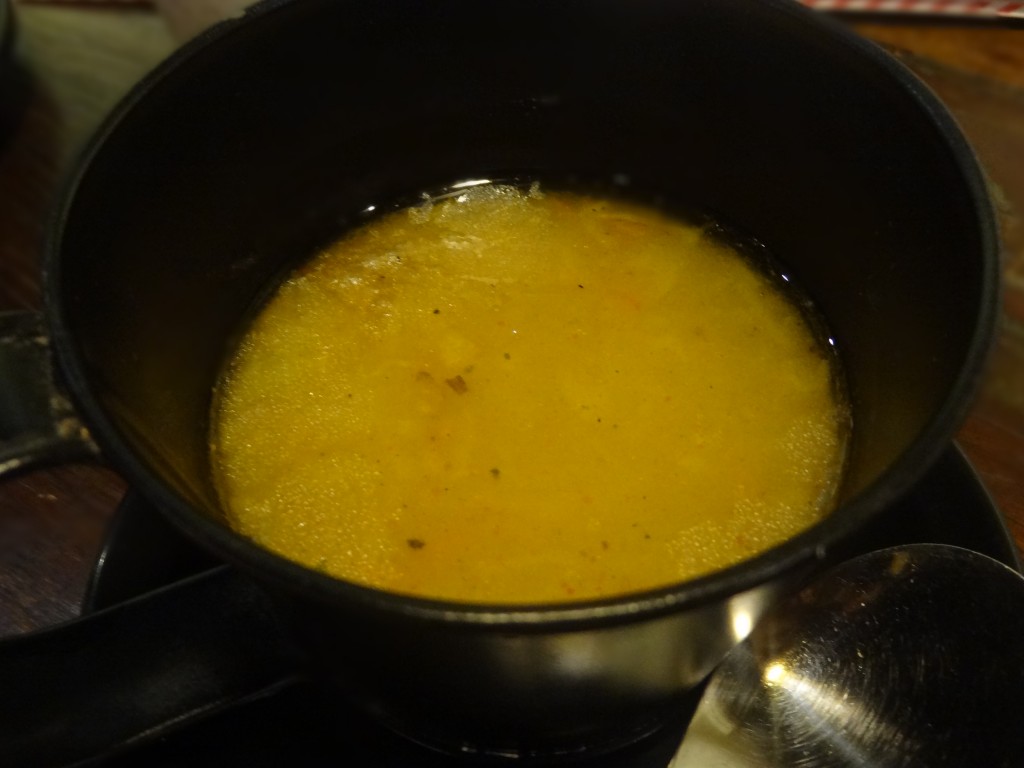 The Tinnu's Special Diet (golgappas filled with sprouted moong, potatoes, chana topped with tamarind chutney and meethi dahi) were different, tasty & I savoured it like a child. Served on a wood plate with 6 small bowls of golgappas centred around a namkeen bowl. It had nice flavours of dahi, moong & mint. It was a delight to hear that everything is made in-house here, even the golgappas!!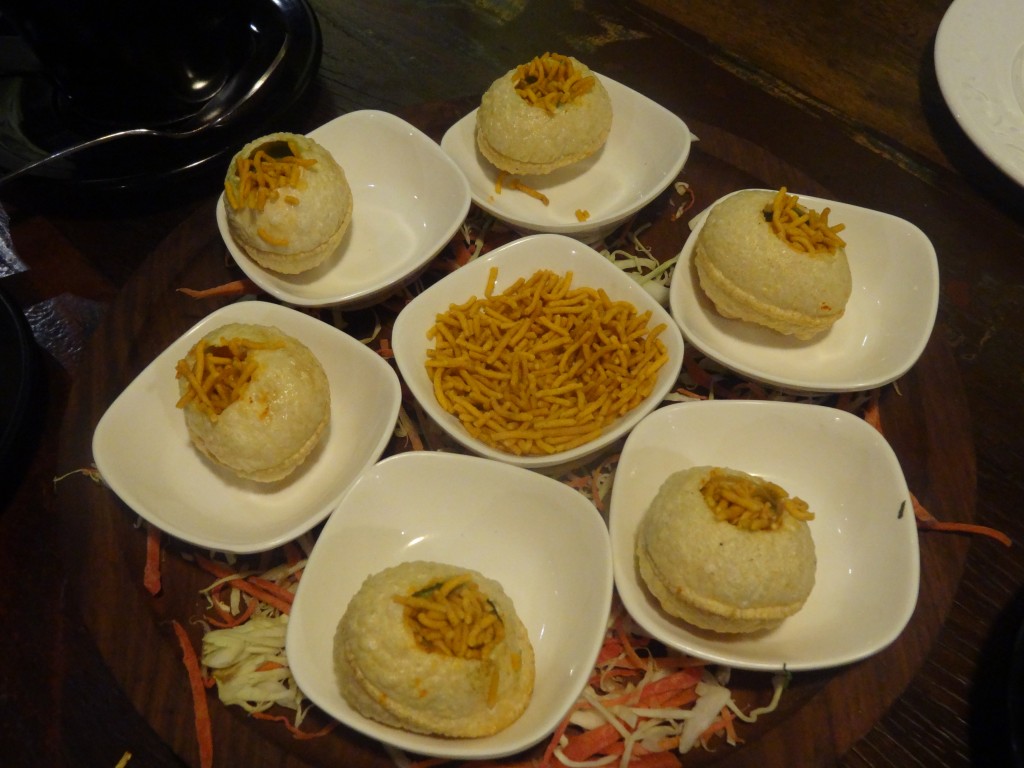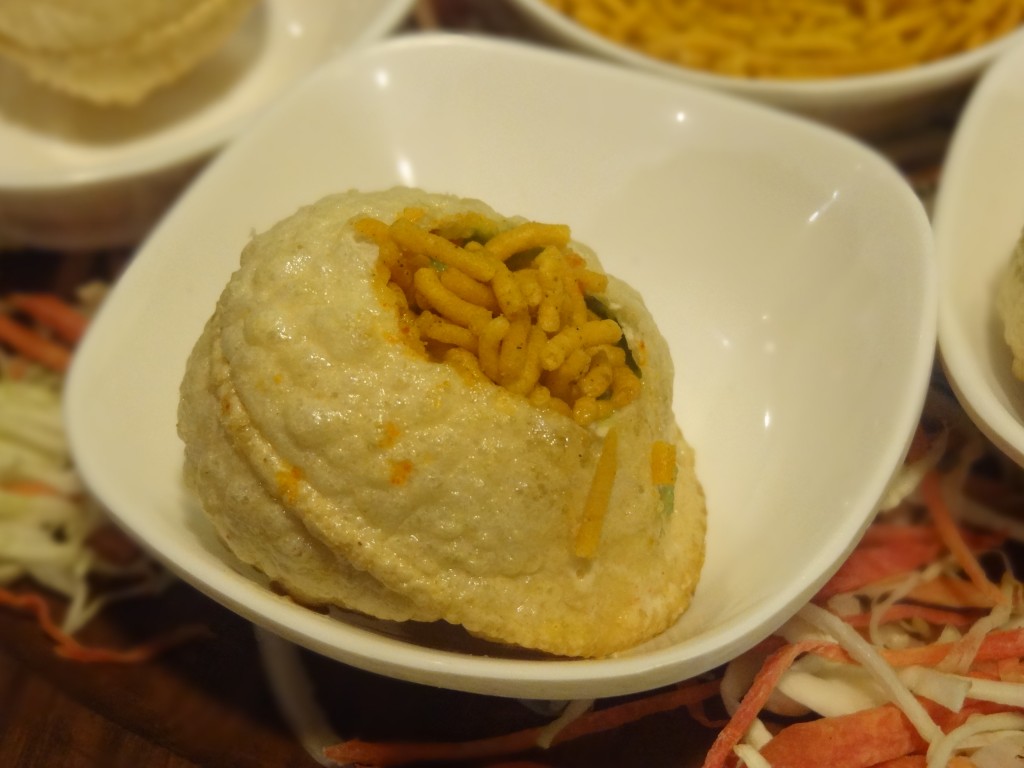 Tandoori Chicken Momos were served just the way Punjabis like it – skewered along with onion and capsicum. They were delicious and had the right amount of stuffing.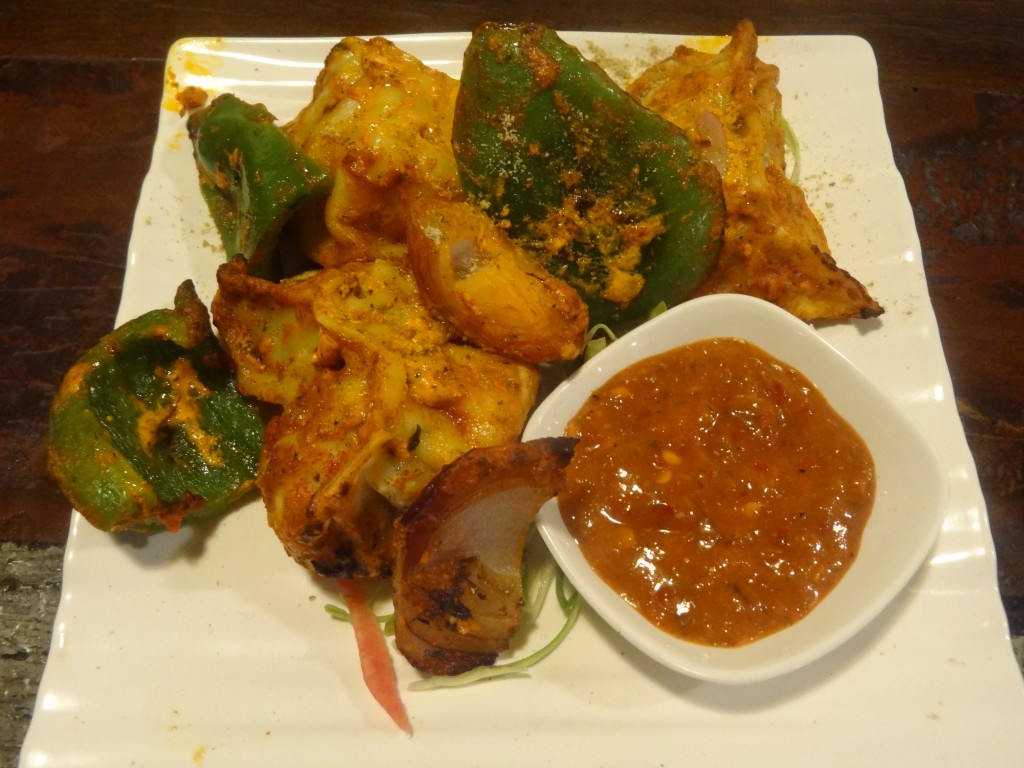 My soul fulfilling with the food & the music being played was Pani Da Rang which made the food experience more delightful & lovely.
Naanizza is a naan pizza basically topped with tandoori paneer/chicken, garlic, onions, bell peppers & cheese. Cant be more delightful for a true blue Punjabi. Great amount of cheese and veggies on top and cut in convenient pieces. It was soft, crispy, well done & prepared nicely. Much recommended!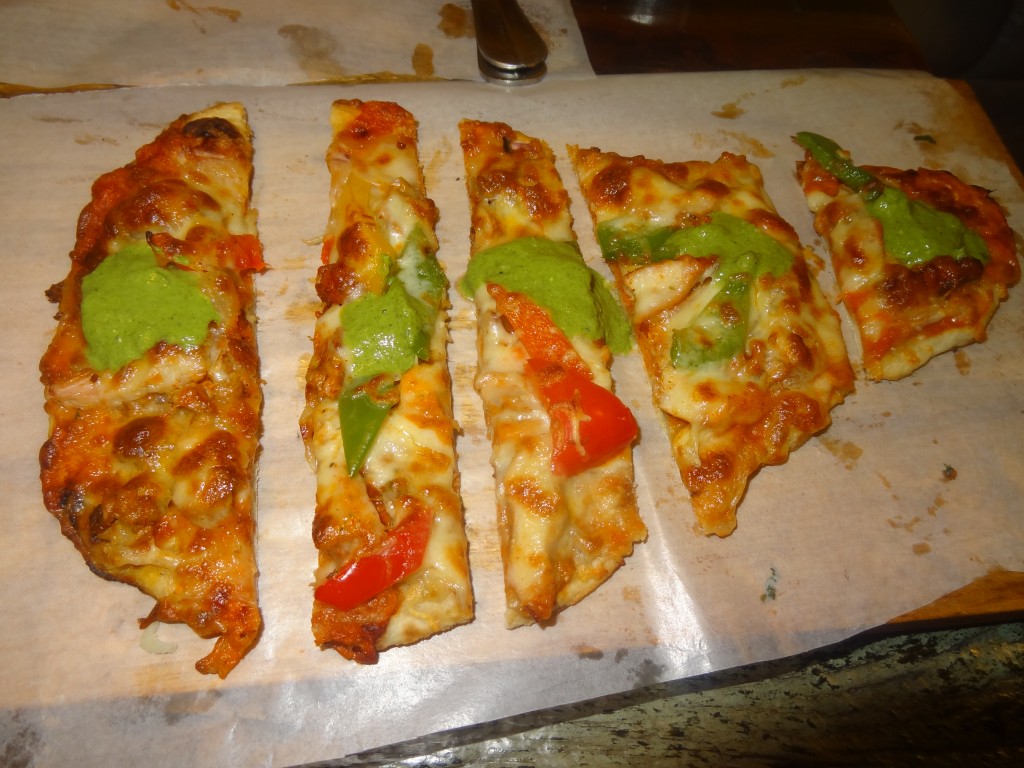 The Chaaloo Aloo were loaded baked potatoes served with chicken tikka & green chutney sauce. I loved the combination of potato & chicken minced mildly with spices. A must have for all the people who love potatoes!!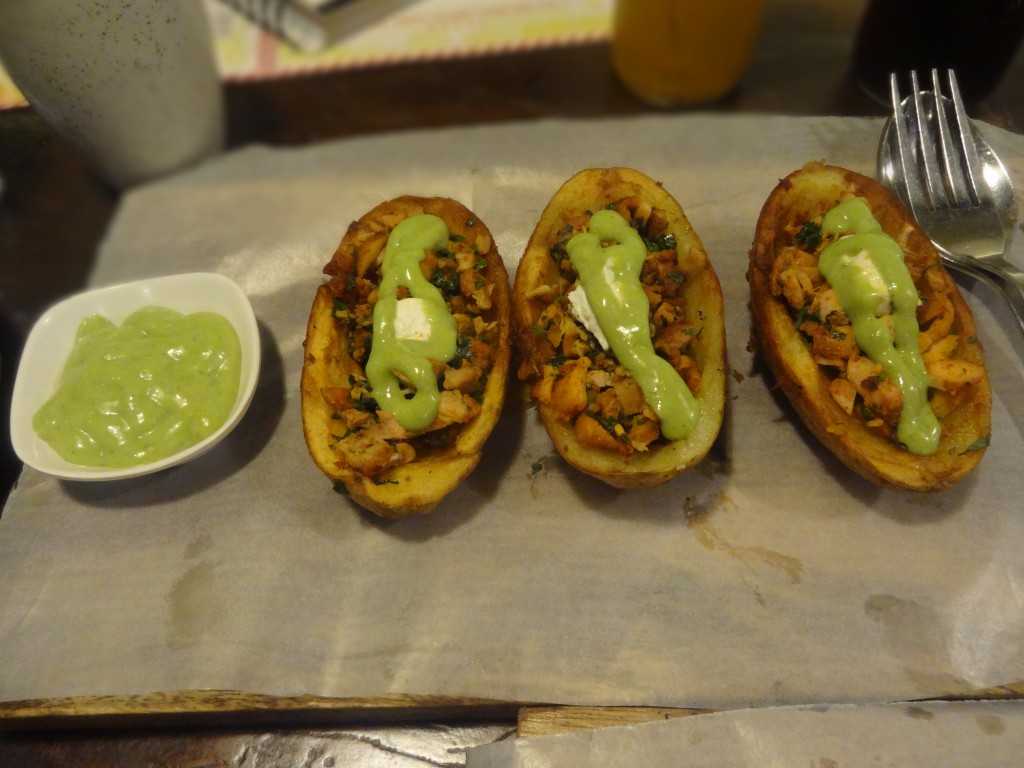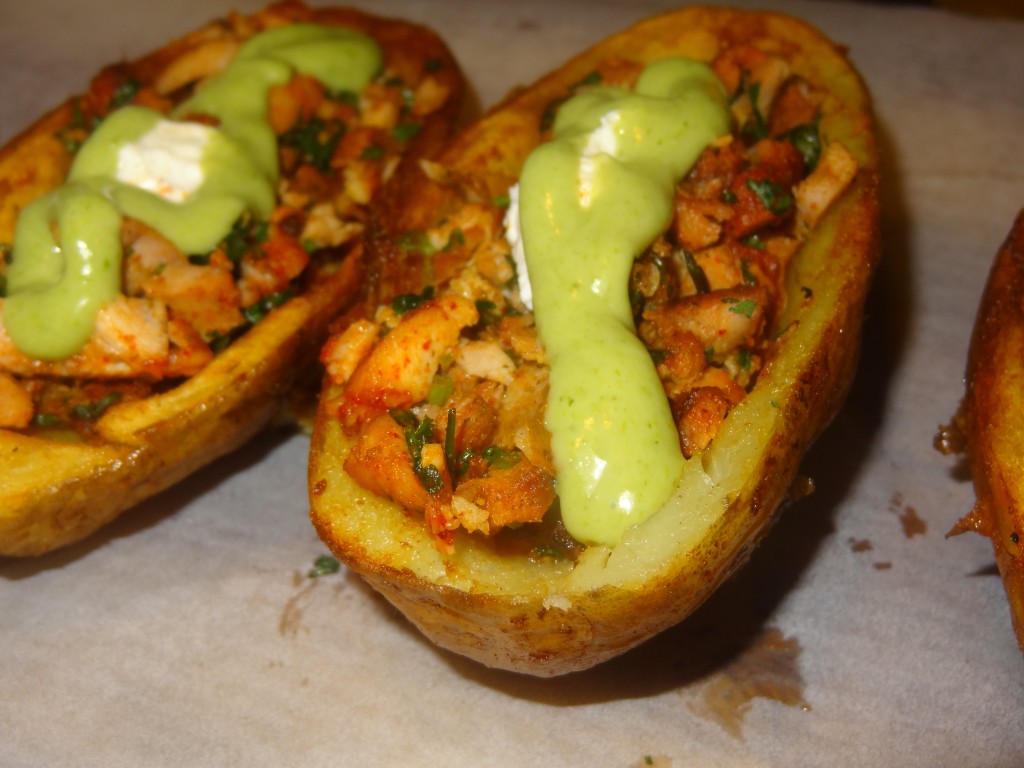 Next was Angrezi Beat Te Salad was Tandoori chicken chunks with fresh iceberg lettuce & croutons in basil yoghurt. It was nice, yum, crispy, crunchy, nutritious, green like a freshly done garden salad. It's a magic recipe which is an instant hit with health freaks.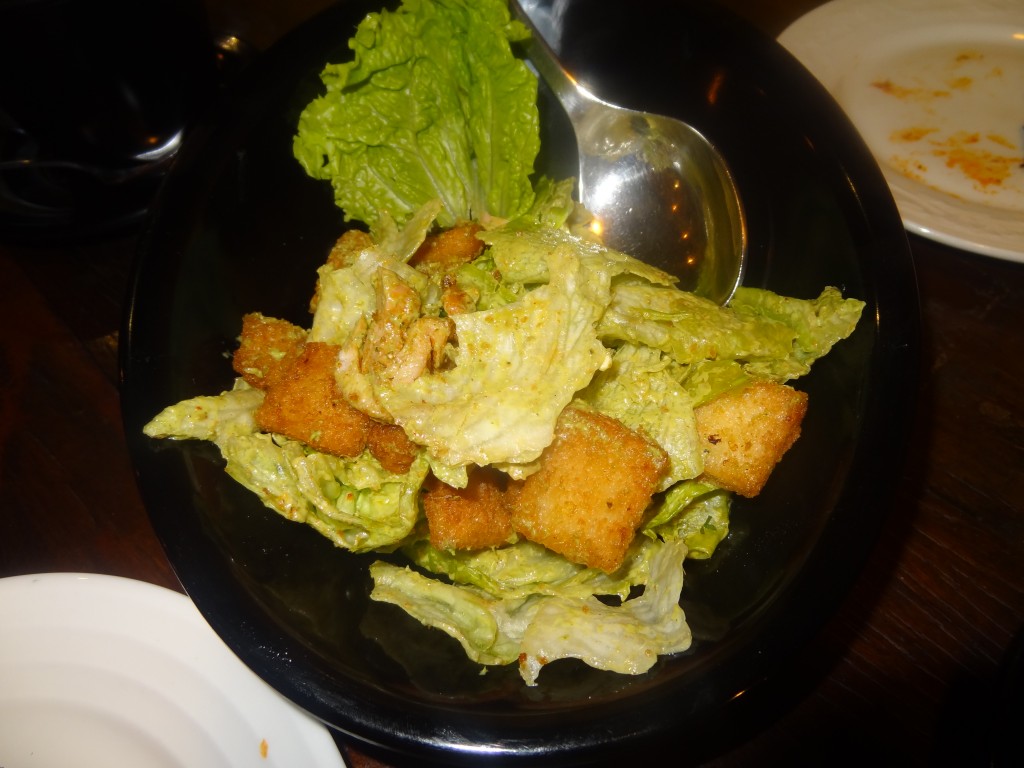 TDC make their own sauces & breads. Everything is garden fresh here & prepared well in time. The staff is friendly & courteous and trained well.
With O Mere Dil Ke Chain being sung, my heart was beaming & emitting sufiana lights radiating with the décor wanting to just pen down the lyrics & sing some soulful words.
Next were Dilli Ki Jaan- Momos. So true, right? I tried the veg. momos which were delicious & not spicy at all. They were filled inside with finely chopped veggies. The size of the momo is big here compared to other places in Delhi.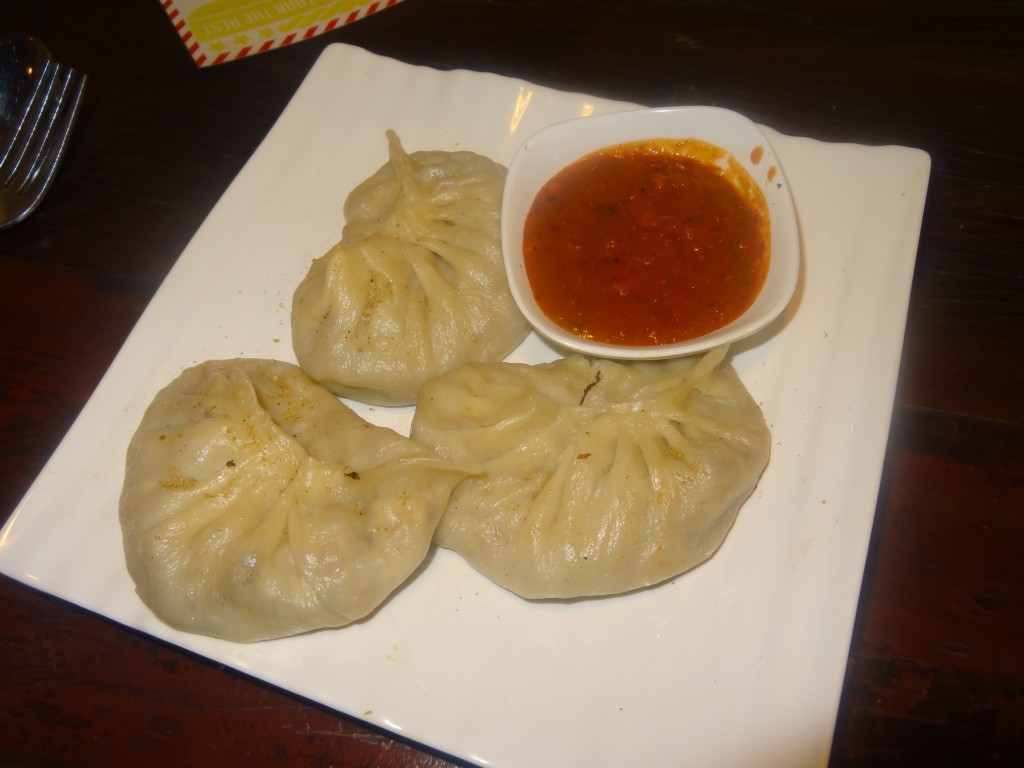 The Paneer Corn Seekh Kebab were soft & mushy served with welcoming greens (spring onion florets & cucumber). The soft texture of the kebab melted in the mouth. They were super soft, lovingly & delightfully yummy with the lovely instrumental musical melodies enhancing the experience of dining at TDC. Loved the veg version of seekh kabab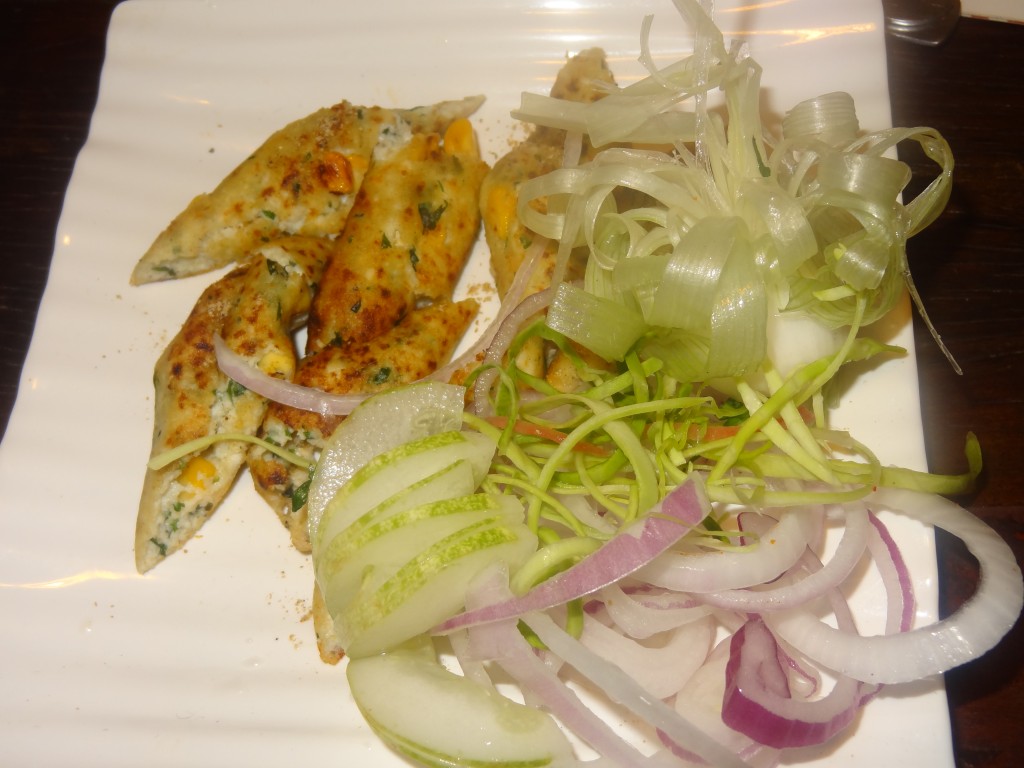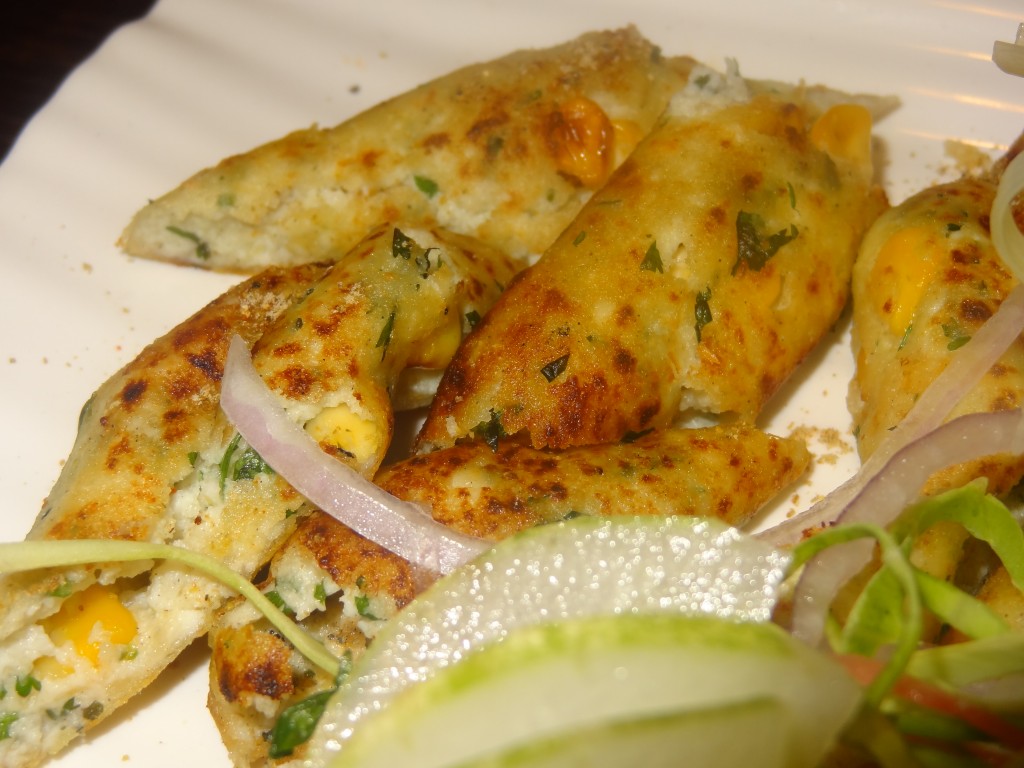 The Kalmi Kebab was a warm marination of sour curd on chicken pieces (Mayo cord with foil on the chicken pieces). It was very well presented with the chicken pieces easy to hold & bite. The chicken was good and overall a lovely, soft marination of chicken & curd.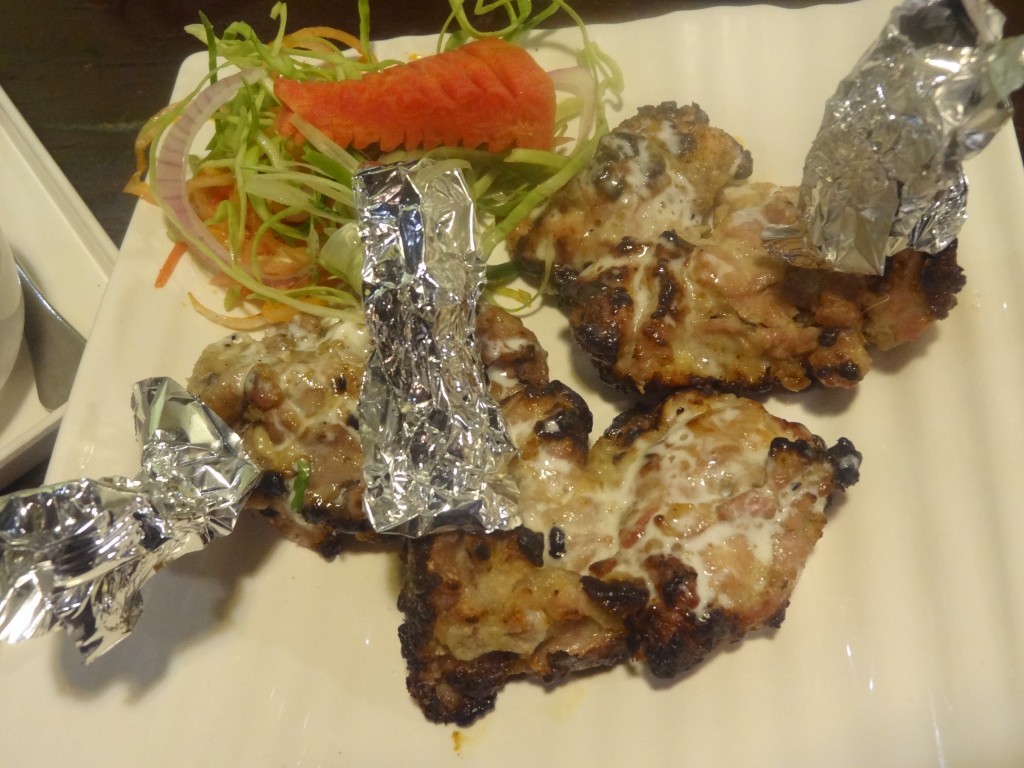 Time for main course and the first dish to arrive was Dal Tadka-nice, flavourful and comforting. Right Tadka did magic and gave a treat to the tasebuds.
The Murgh Lababdar was soft, juicy, fleshy & lovely to have. Boneless chicken with a gravy of chopped onion and tomato. Nice and rightly spiced.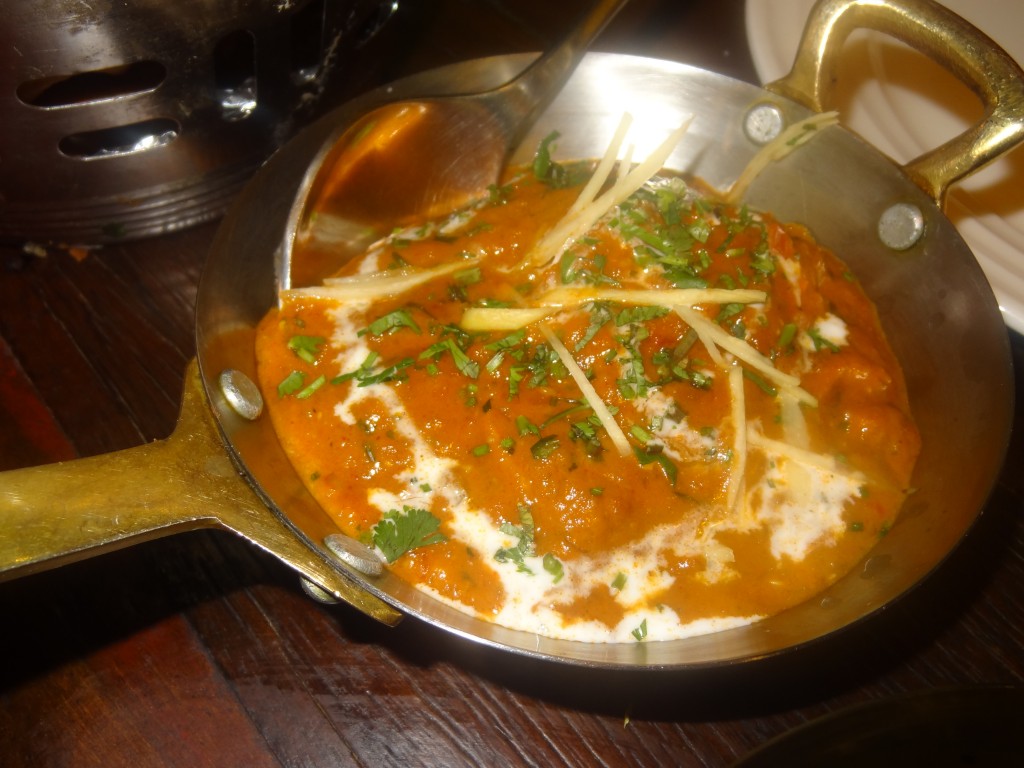 In the setting reflecting the positive colours of divine creativity & hope & music that is sure to make you happy coz this place rocks. It captivates heartbeats by the food which is so yummy & delicious that you are sure to indulge in more.
Shyaam Savera was nice, soft moist Kofta made of palak and paneer with a thick makhani gravy which was what we had with a delight. A poetic gesture & name is given to the dish which sounded so interesting, that it tempted us to try & get a dose of the cheesy satisfaction.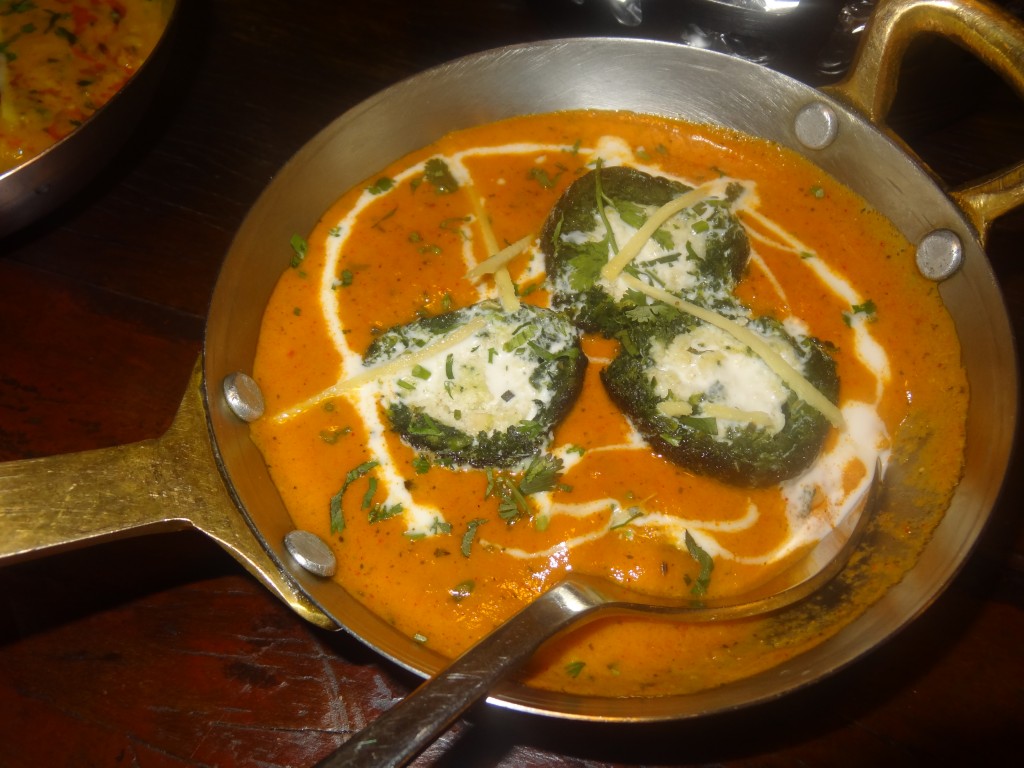 All the breads were nicely wrapped with layers of love & softness in every bite of the freshly done dough to achieve perfection. We tried the paneer kulcha, tandoori roti & naan, all of which tasted perfect.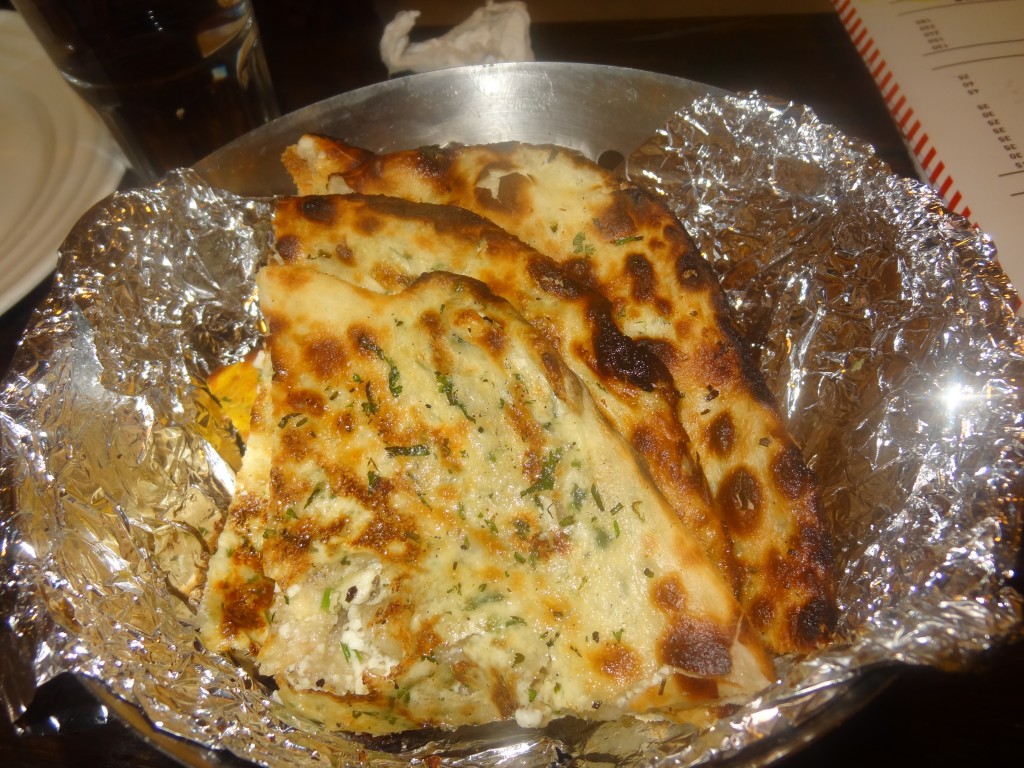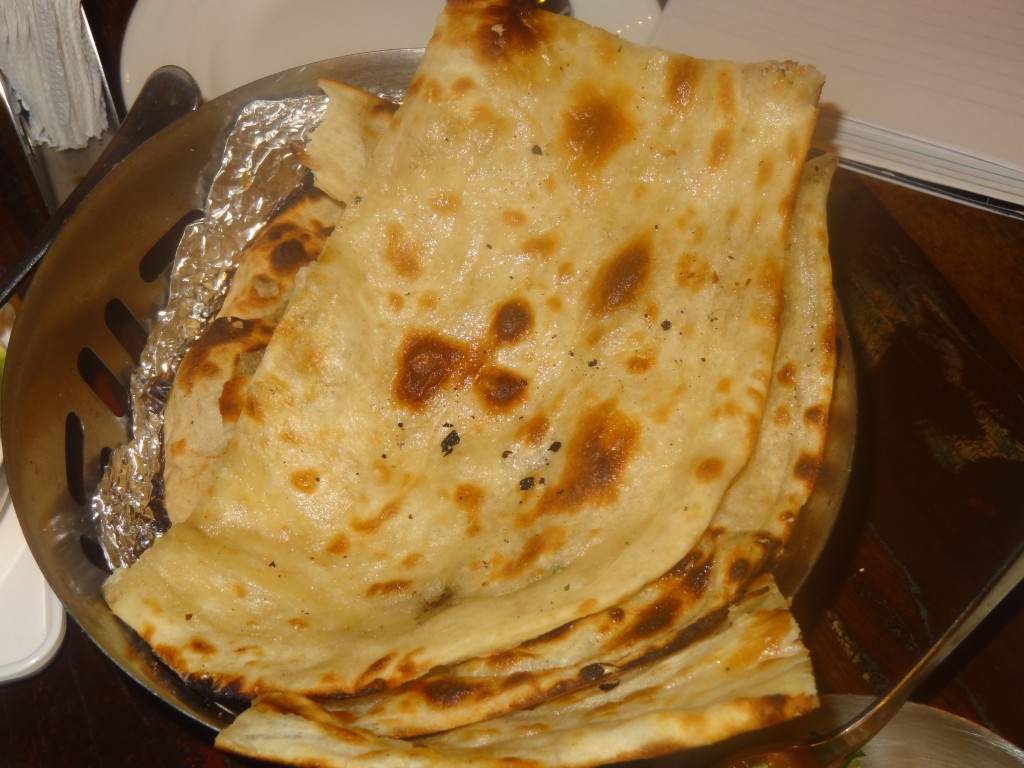 Coming to the desserts, we ordered the Caramellody first which was a salted caramel chocolate cake. The cake was served in a jar with melted caramel being poured from the top. It made for a lovely winter dessert!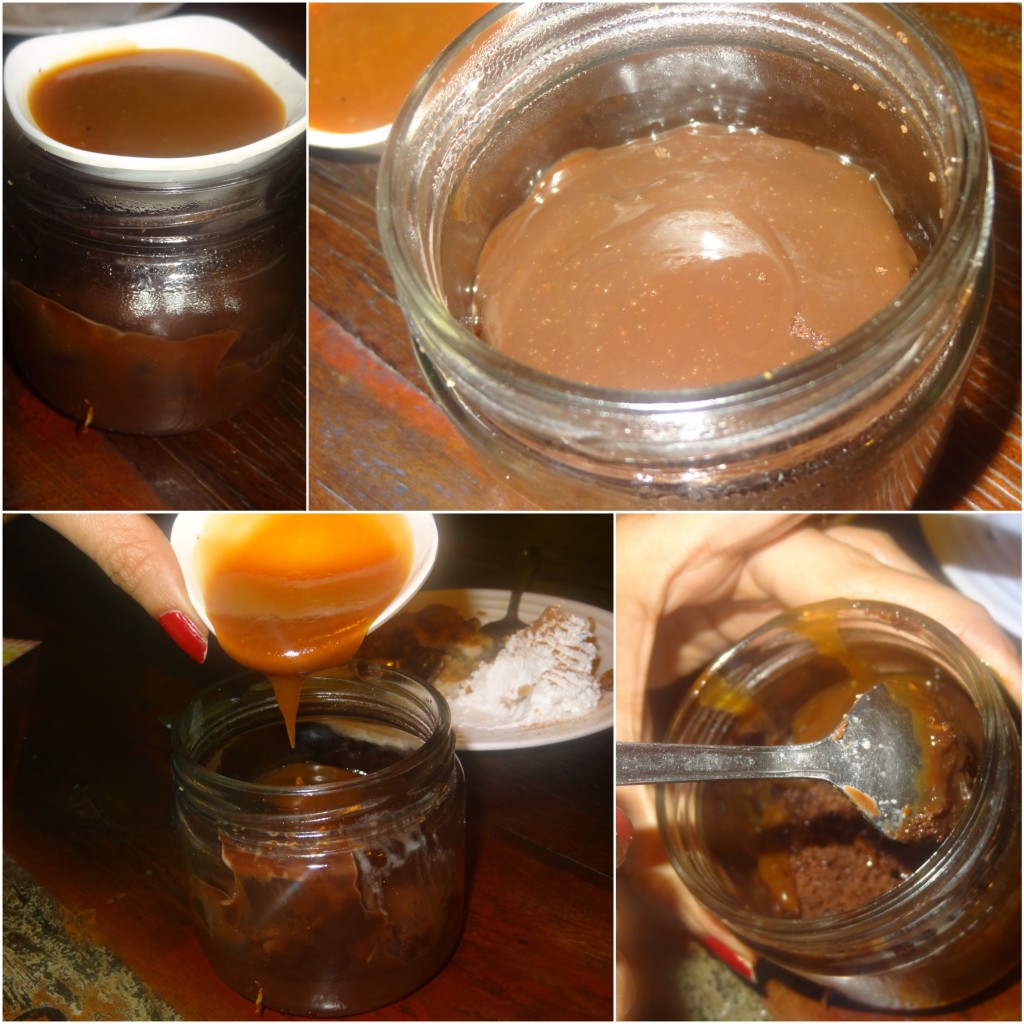 Jamuna Paar had baby gulab jamuns served with cold rabri topping. Very authentic, warm and nice!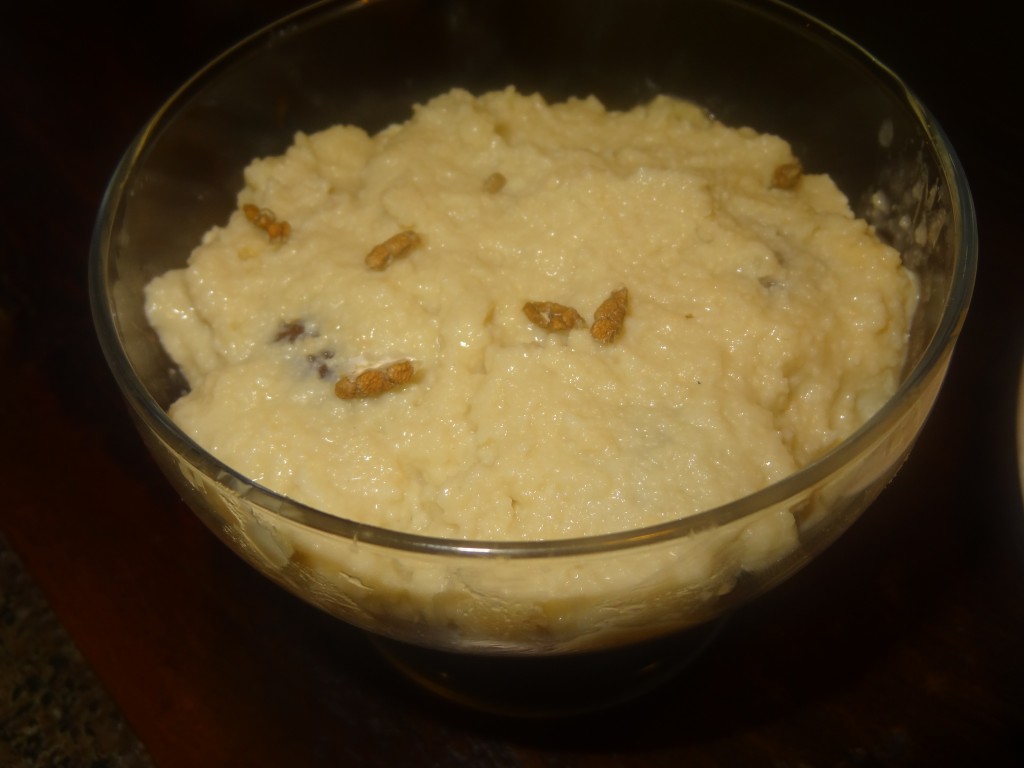 Warm Walnut Pie, the dessert of the day was warm, sweet & nice topped with whipped cream. Enriched with true flavour, I loved this one the most!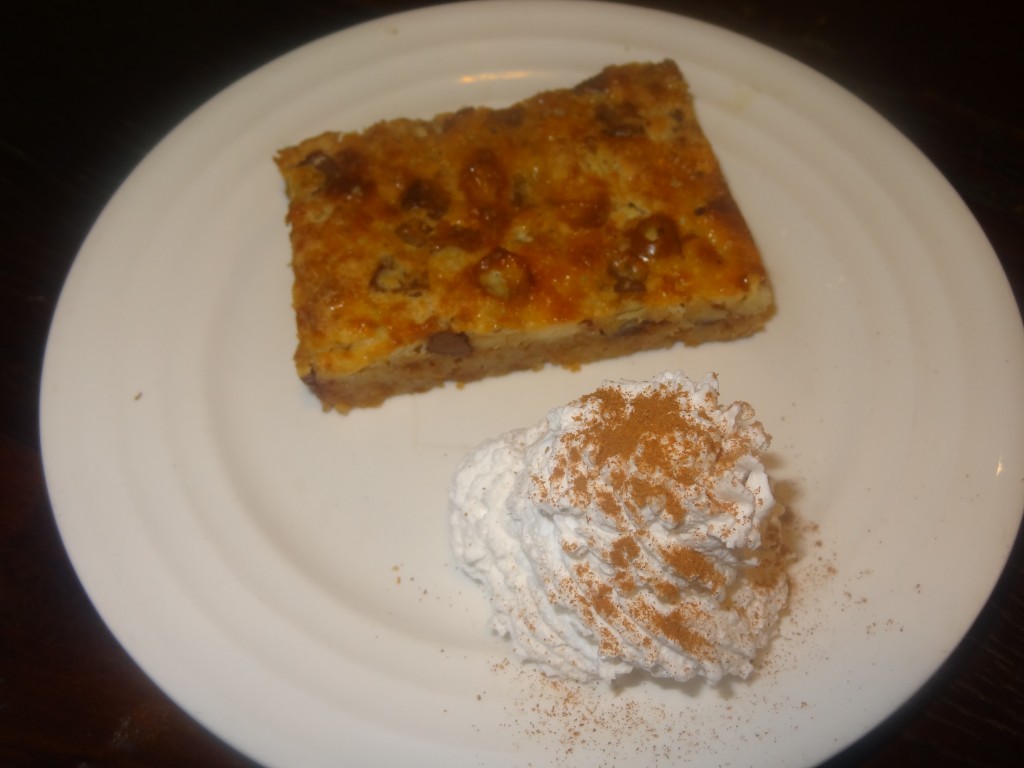 Nothing is outsourced here, everything is fresh so a taste of health in every dish which is obviously a big highlight! The sandwich bread, burger bun, pizza base…all sauces are done in-house …even the desserts are not outsourced and are baked in house.
The restaurant which usually sees a mixed crowd from 12 noon to 11 pm has a seating capacity of 46. They are starting with home delivery soon so they have plan to touch & scale new heights. It's not just food but they do take special care of promotions. If you drop by on Friday or Saturday, you will find nice Sufi music being played in the background. We dropped by on a Sunday evening and found live music strumming of the songs like Gulabi Aankein, Kabira, some yesteryear's famous melodies like "Pukarta chala hun mein". The man holding the music instrument was Mridul who plays on Sundays and Wednesdays. From Sundays to Wednesday, you will find Indian Retro being played here!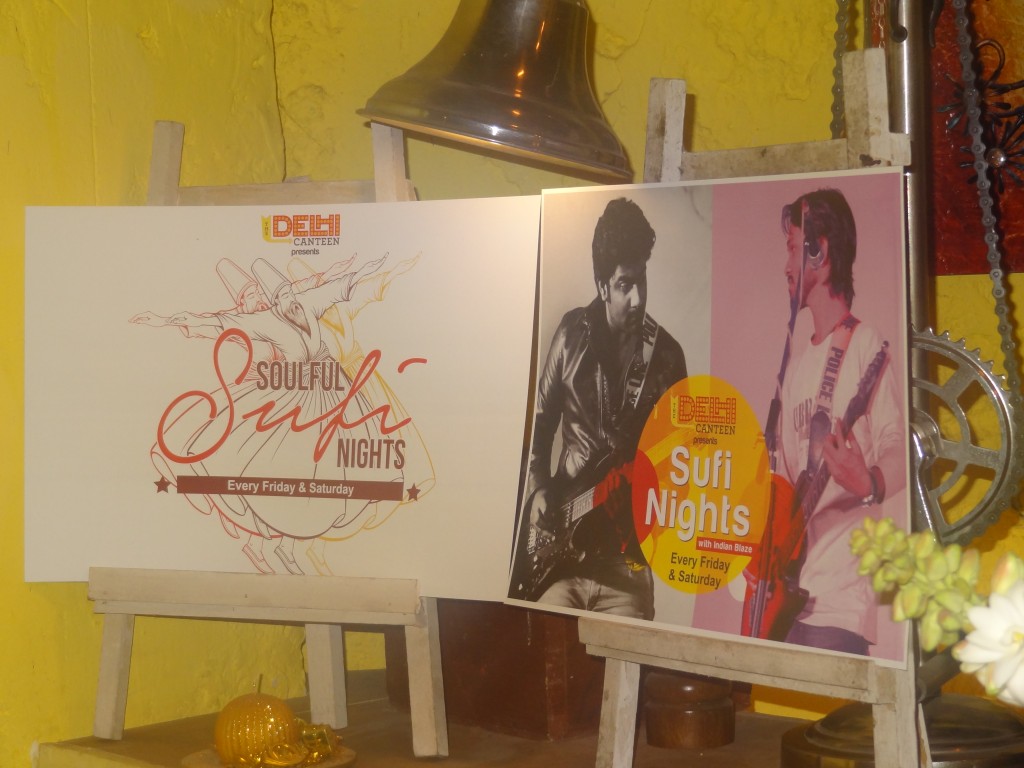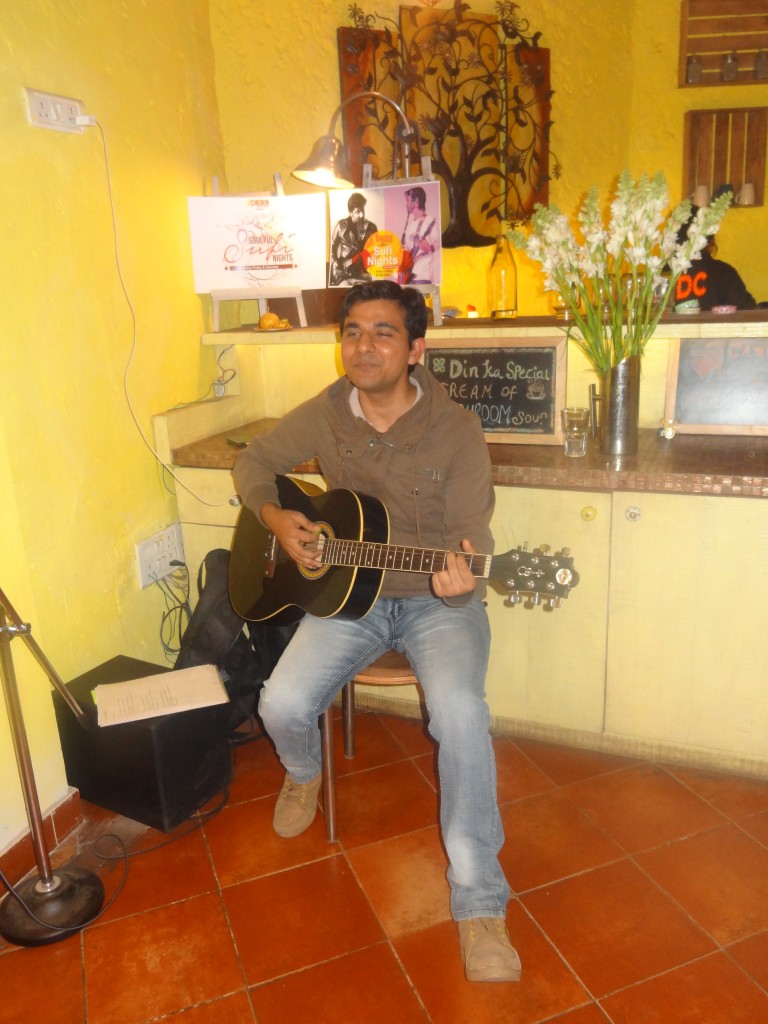 Another thing that caught my attention were fluorescent chits on the walls by which people can describe their experience at TDC. TDC is a super cool place for people who love great food & at the same time, it is cozy & rocking for hangouts too.
I am sure you are already tempted to make a trip with your gang. If yes, ChicLifeByte gives you an opportunity for a free meal at the café! Soon, we will be posting a contest which can make you win a meal for two at "The Delhi Canteen". Stay tuned! 🙂