Who doesn't love brownies? And when brownies are soft, moist, chocolaty, and absolutely yum…who can resist them. I recently visited the factory of the dessert brand Kuppies and realized what I was having all these years wasn't real brownie but something else. Yes, when I tasted the brownie which Kuppies is introducing, it was very different from what I have had till date.
The 100% Vegetarian Brownie with Dark Choco Chips which I experienced comes after years of R&D and hard work. What I tasted was delicious, chocolaty and heavenly brownie, which is a cake and a soft cookie in texture and for the very first time being launched in the Indian FMCG market that too at an extremely affordable rate. The brownie is made with imported Real Dark Cocoa solids to give an intense chocolate hit burst in your mouth way ahead of any sweet or dessert snack available in the market. The brownie is fudgy while moist in texture and has plenty of choco chips, which adds a chocolaty richness to the brownie. Vegetarian eaters can also enjoy it without a worry as it is 100% Eggless. This Brownie has been developed specially for the Indian climate and environmental conditions. It retains moisture, despite external environmental conditions and stays fresh for sixty days. The taste of this Brownie won't leave your mouth quickly. The flavour will linger for several minutes after you finish and would satisfy all your chocolate cravings.
Jeevash Vaid who comes from the food & bakery business is the Founder of Kuppies and told us the interesting journey of the brand. Jeevash claims that the brownie you get anywhere else is a bakery product while what Kuppies makes is real brownie. Traditionally, in India bakery is about bread then cookies then cakes but Kuppies took the reverse approach and started with cakes.
His wife Uni directs R&D in the company and acquainted us with her journey in India. When she came to India 15 years ago, she couldn't see a single mall, neither could she find the right cheesecake in India and that's when she opened American Ambrosia at New Friends Colony, though Jeevash and Uni had bigger plans and started Kuppies 2 yrs back. American Ambrosia catered to the high-end market but they wanted something for the masses.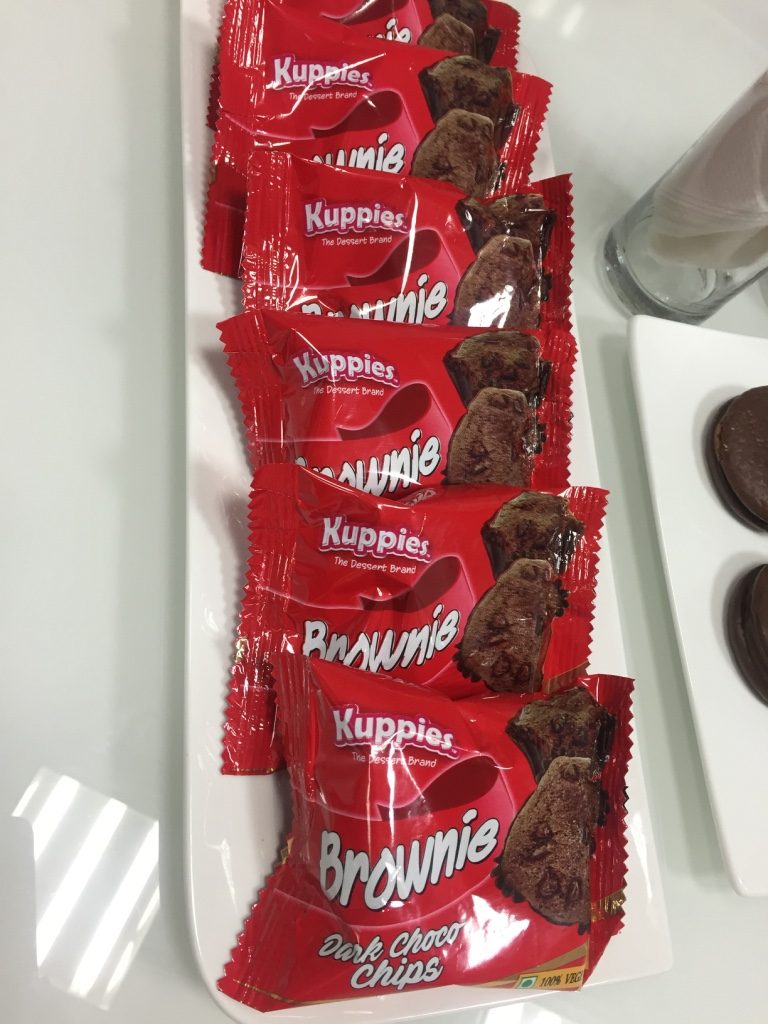 Kuppies takes pride in being the second largest brownie supplier in the B2B segment and keeps in mind 3 things while introducing a product-Authenticity, Taste and Nice Packaging. The brand currently available across Delhi NCR through leading national and international brands Café Coffee Day, Chaayos, Costa Coffee, Big Bazaar, Wal Mart, Spenser, 24×7, Easy Day, Big Basket and more. The brand currently manufactures 20,000 brownies a day but has the capacity of producing much more. Currently, they retail Sliced Cake, Muffins, Cup Cakes and Brownie. We took a tour of the factory and were quite impressed with the hygiene conditions. The factory was centrally air conditioned and was absolutely spic and span.
Kuppies Brownie with Dark Choco Chips is wrapped in single-serve packaging providing flexibility to a consumer to enjoy the Brownies as per convenience. Each piece weighs around 37 grams with 12 delicious individually packed brownies in each box. Nitrogen is flushed into each brownie pouch before sealing it to ensure freshness and longer shelf life. The three-layer packaging protects the brownie from contaminants. Each wrapper is labeled with complete ingredients and nutrition facts all as per FSSAI guidelines.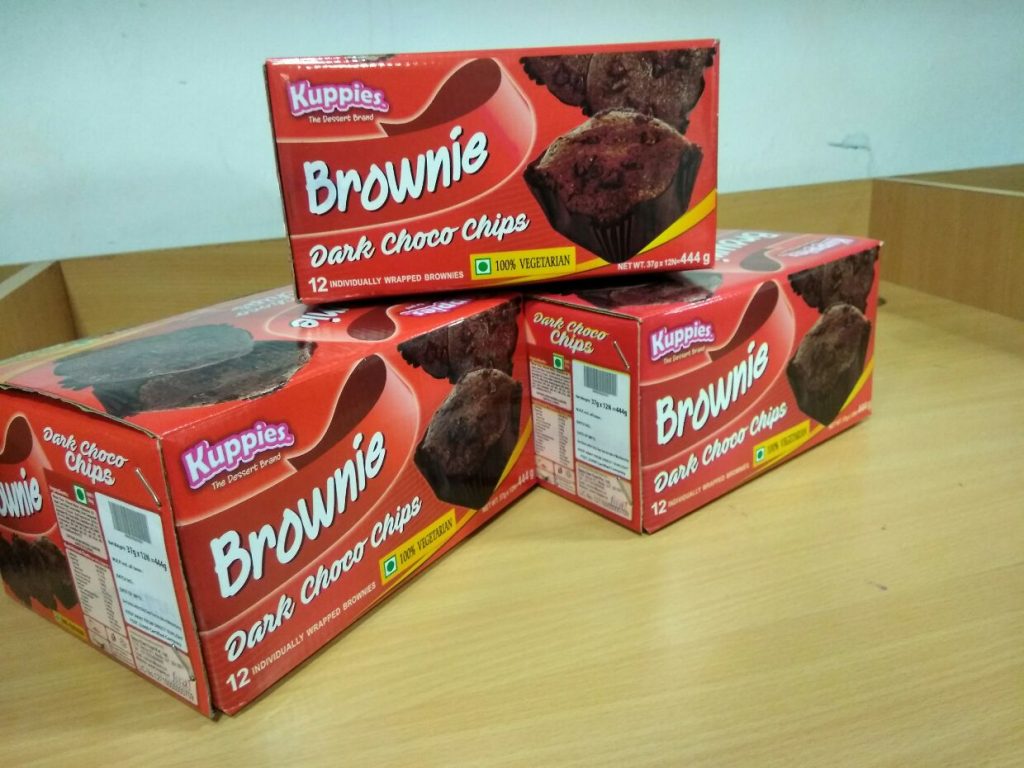 The brownie is priced at Rs. 18 a piece and comes in a box of 12 which can be purchased for Rs. 216 and has a shelf life of 60 days from the date of manufacturing. Believe me, they were amazing and something really different from what I have had till date….so rush to the nearest hypermarket, supermarket or convenience stores and enjoy it! And you know what, the brownie even has FSSC 22000 (Food Safety System Certification), so you can be assured of the quality!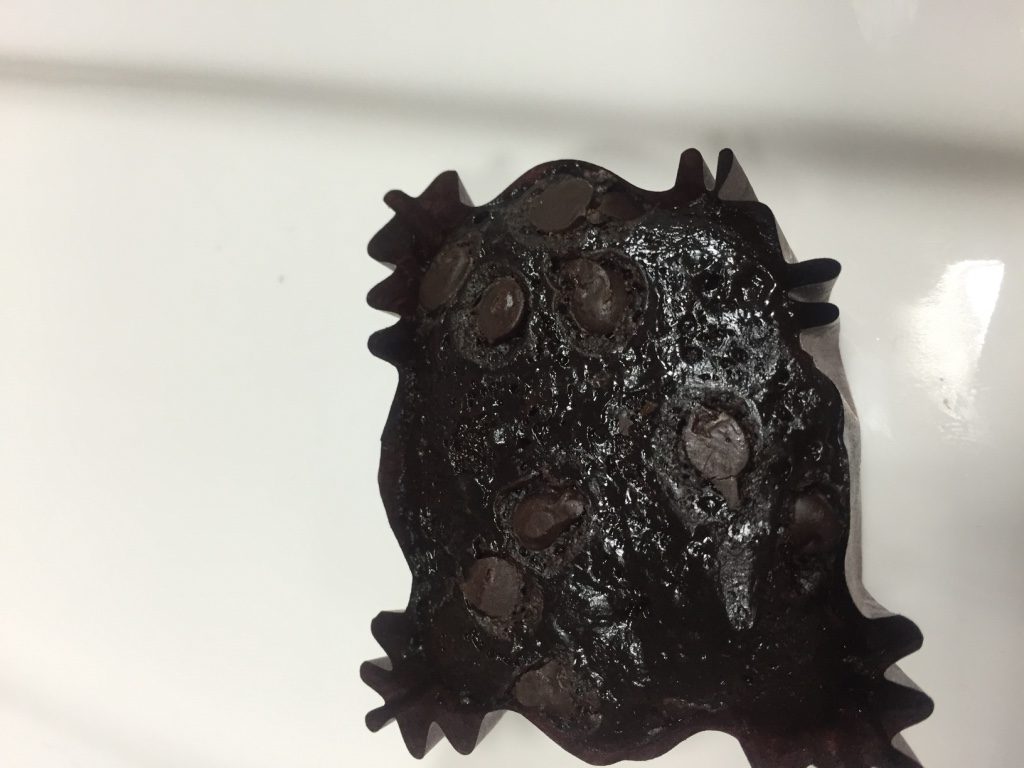 My Kuppies brownie experience doesn't end here. I came back with the amazing brownie to record a video for ChicLifeByte followers. 🙂