Spice, salt, pepper & now sweet momos!! This is what is special that Team ChicLifeByte saw in the variety of momos at Wow! Momo. Now for those who don't know Wow! Momo, it is a cafe which offers different kinds of momos.
Wow! Momo offers different varieties of momos – pan fried, steamed, fried, tandoori & also dessert momos (chocolate). They have very different and nice stuffing of ingredients in their momos. What's interesting is the different varieties of momos have different colour, size & shape. The cafe also serves Thukpas, Momo Augratin & the Moburg (the momo burger).
The cafe is nicely done in red & yellow colours with a cozy & comfortable set up. Wooden walls has caricatures which read 'Party Time with Momos' and 'Let the momo revolution begin' which instantly peps us and brings us to the Momo mood. The pictures of the yummy momos look lovely and cafe set up looks quite nice & appealing.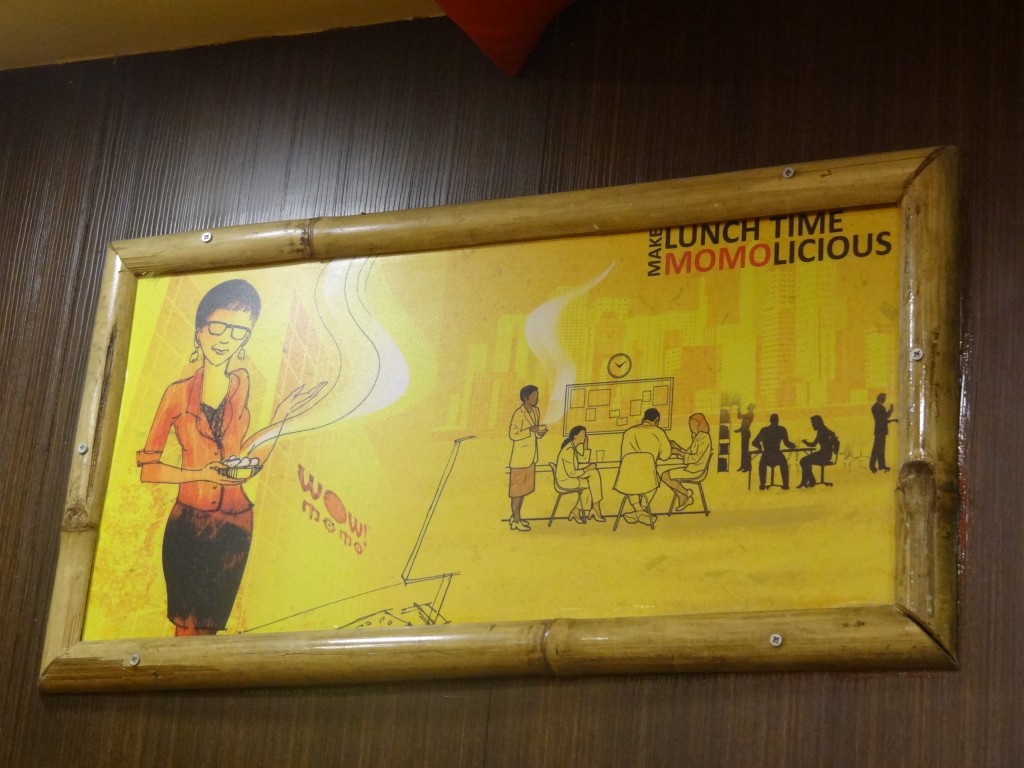 Wow! Momo started 6-7 months back in Delhi, though they started in Kolkata about 7 years back. Momos were not new to people, but what they did with them certainly was. Founded by 2 young Entrepreneurs from Kolkata- Sagar Daryani & Binod Homagai, they now have 51 outlets spread across Kolkata, Bangalore, Pune, Chennai, Kochi & Delhi. Right now, there are 6 outlets in Delhi and they have plans to double up the Delhi outlets in the next year as the brand is becoming increasingly popular & the food is being liked & demanded. Infact, they have plans to start home delivery as well which they already have in Kolkata.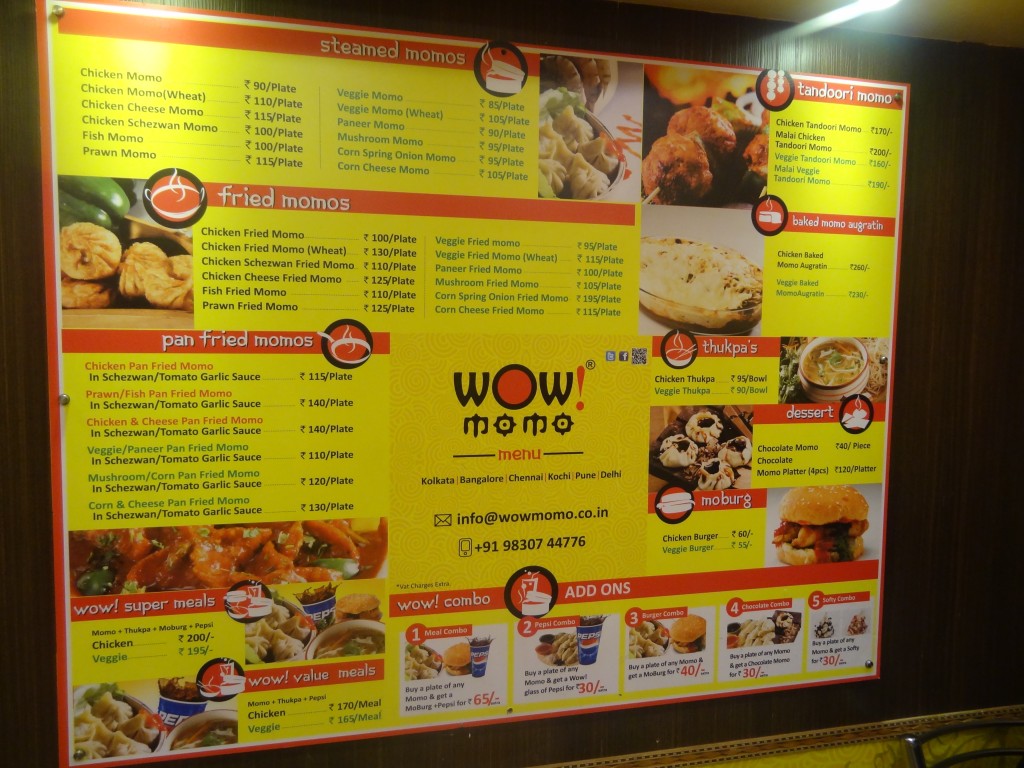 We met Himmat Singh Chandhok, Project Manager at Wow! Momo whose personal favourite is Chicken Cheese Fried Momos ever since he had them about 7 years back. Wow! Momo also served people their delicious momos at The Grub Fest, Palette Fest, Momo Festival and many such events including celebrity led events with Badshah & Lucky Ali.
Their momos are not only big in size but are wholesome as well. The double whammy is varieties like wheat which are healthy, nutritious & wholesome plus fulfilling too. The soft, mouth-watering momos with melted cheese stuffed inside the momos doubles the taste & flavour plus the sauce adds to the momos eating experience at the cafe.
So let's start with what we actually ordered at Wow! Momo. All the momos were served with 2 sauces- coriander & schwezan.
Chicken Cheese Momos (Steamed) – Lovely soft chicken with cheese stuffed in the momos. It was WOW!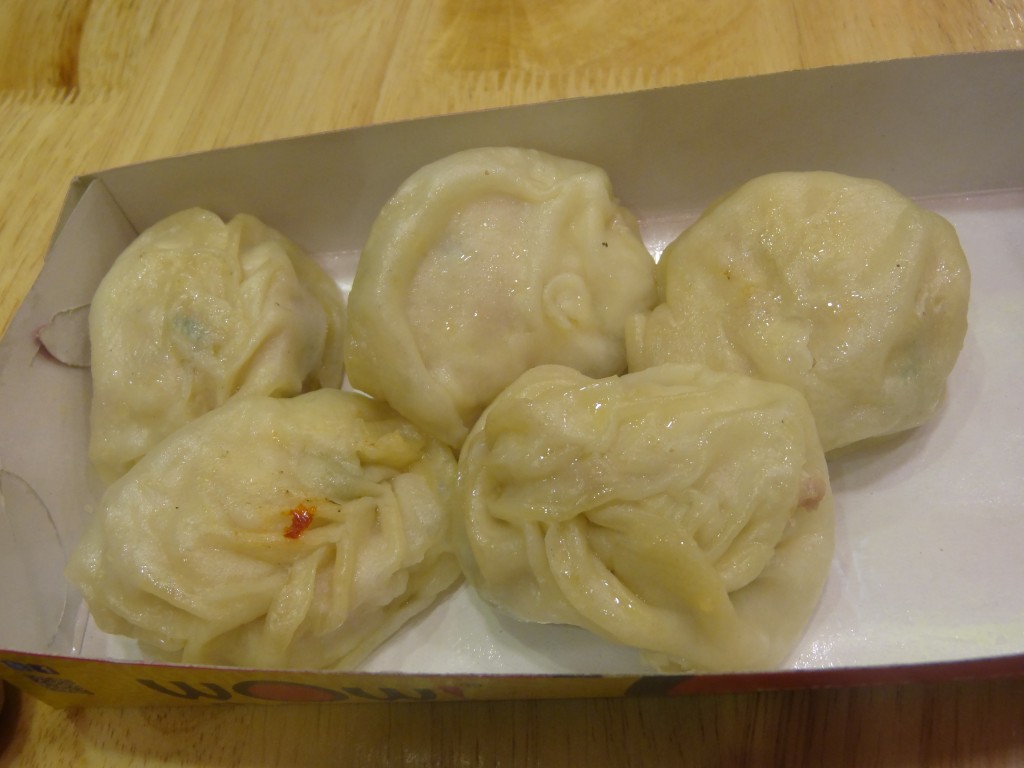 Chicken Schwezan Momos (Steamed) – They were spicy & hot but tasted lovely.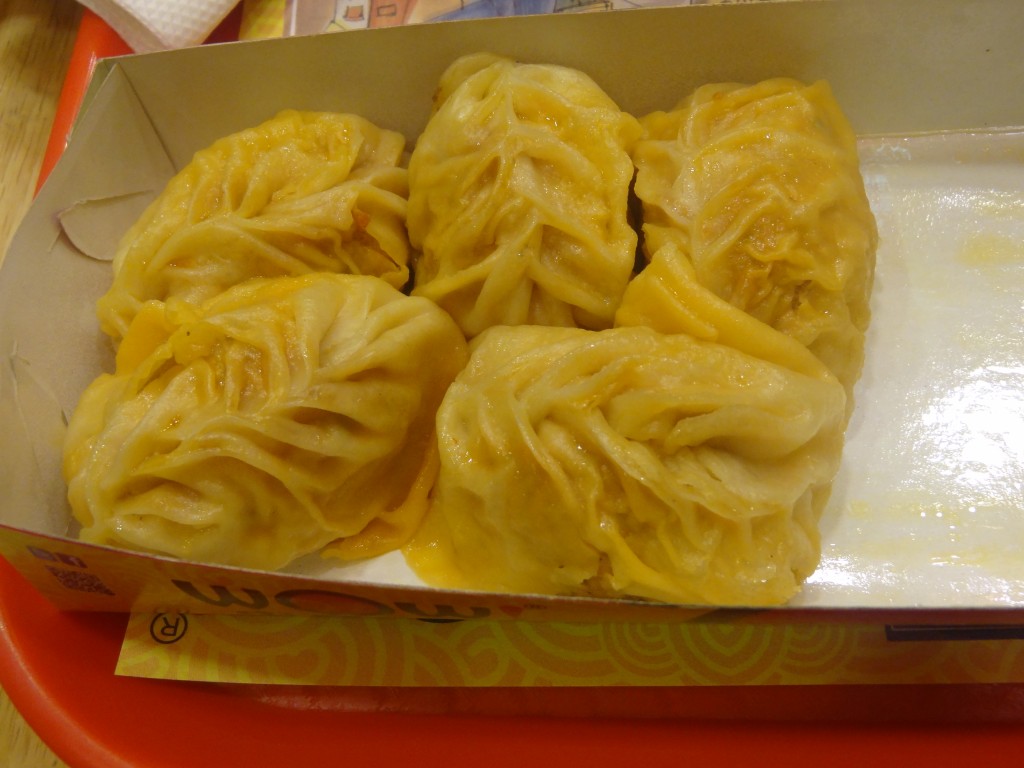 Corn & Cheese Momos (Steamed) – Very yummy & melted in the mouth. The flavour of corn & cheese was nice & tasty. They were the best momos I had here & definitely the most recommended ones!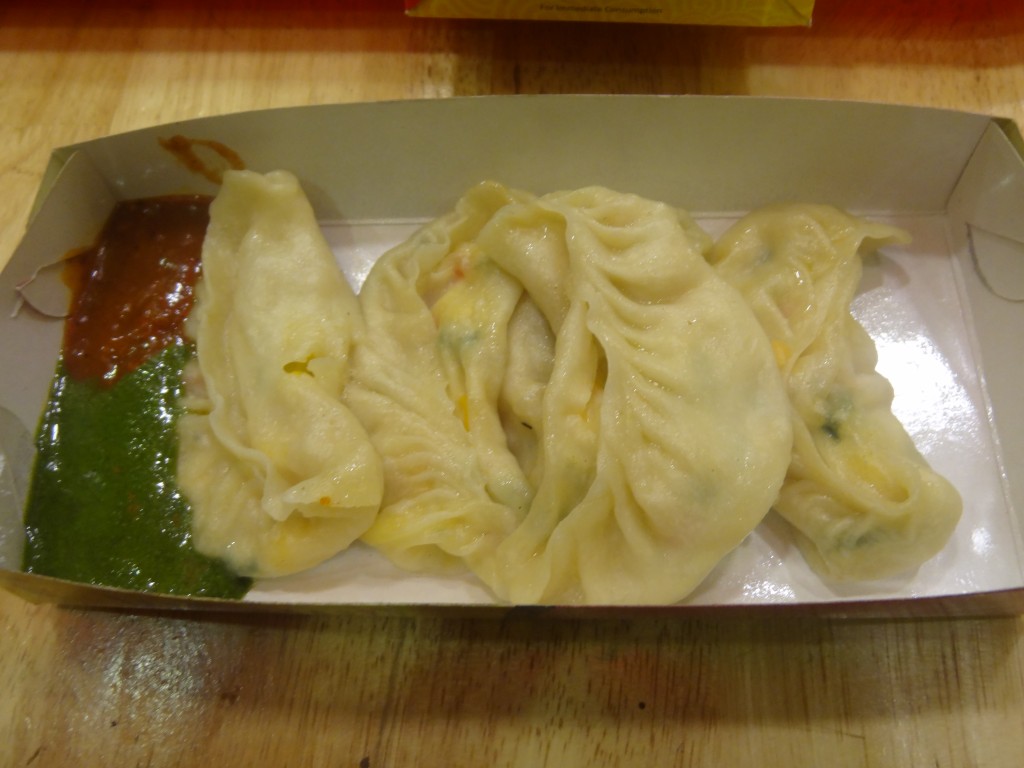 Mushroom Momos (Steamed) – Nice, smooth mushroomy flavour. The taste was very well blended with the sauce. They were great.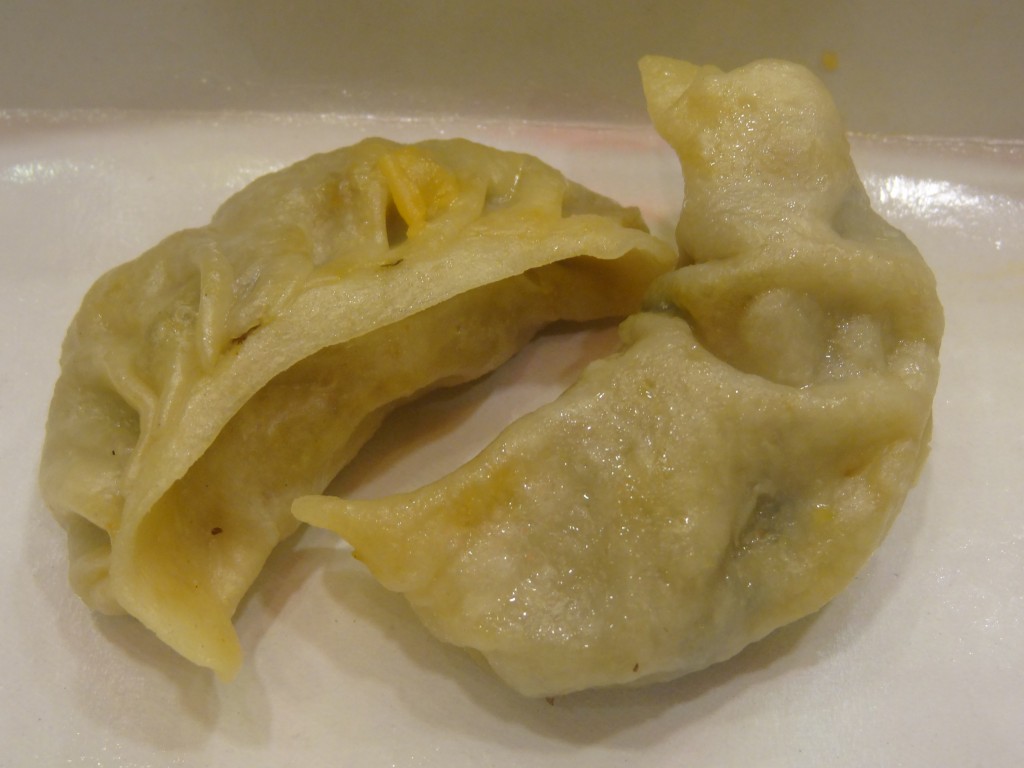 Chicken Thukpa – Nice, warm light chicken soup (not very thick) served with noodles, vegetables & condiments. Seasonal veggies in the dish were cabbage, carrot, beans, ginger, garlic & coriander. Light on the stomach and healthy as well!!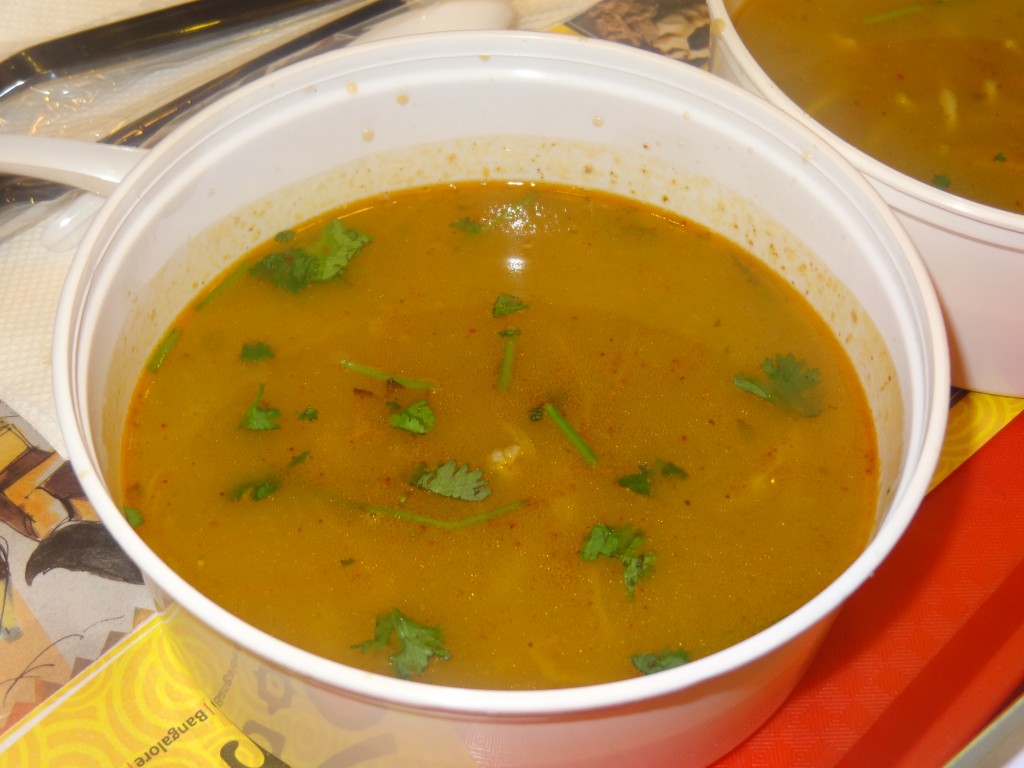 Veg. Thukpa – A vegetable light soup which was healthy & nutritious with cabbage, carrot, beans, ginger, garlic & coriander. Good health comes with great taste!!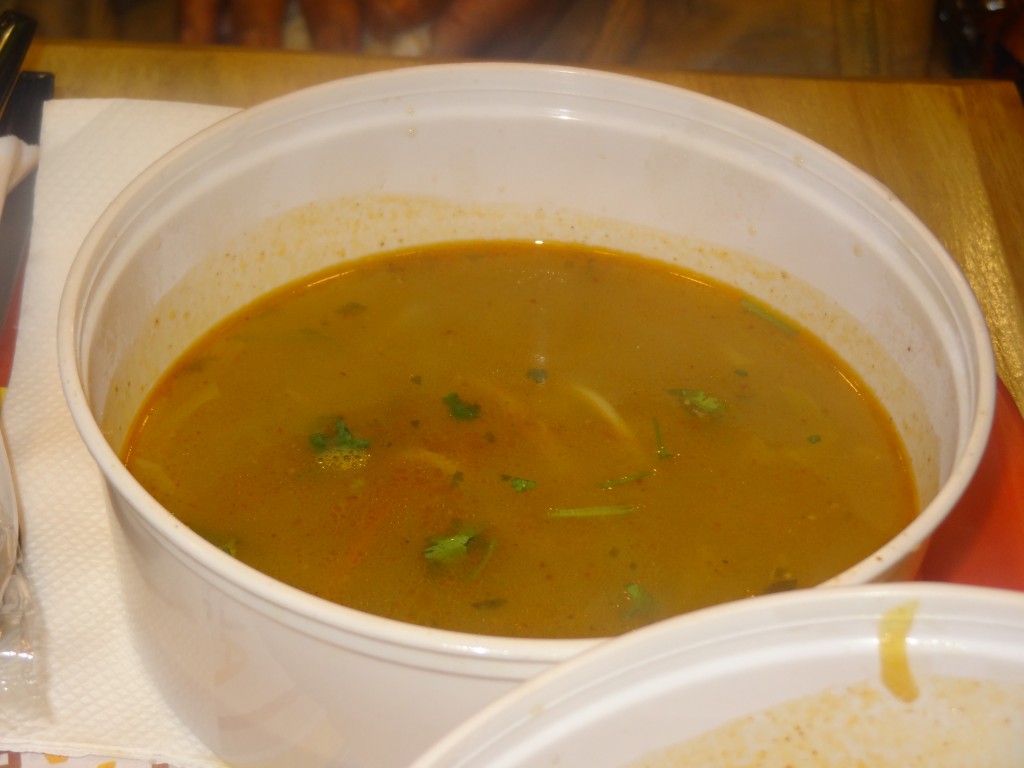 Paneer Momos (Fried) – They were nice, crisp & lovely and came in a star-fish shape. They looked very cute & were delicious to bite. Must try!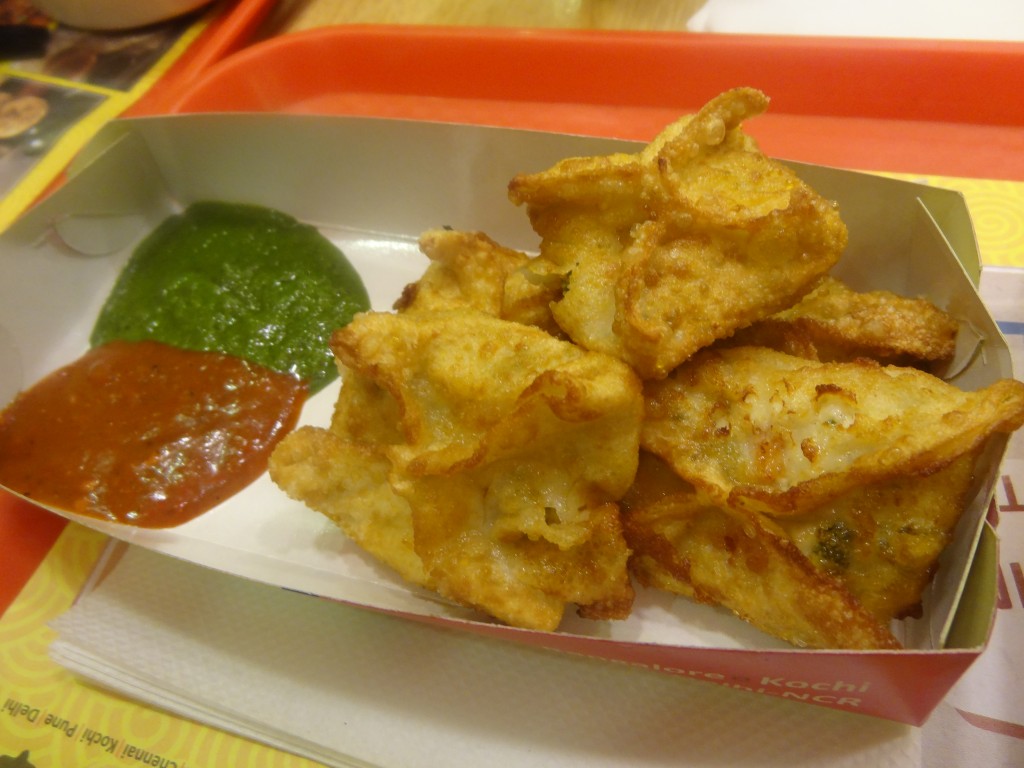 Wheat Chicken Momos (Fried) – They had a nice chicken flavour with wheat coating. Though they tasted a little sweet but they were nice & gave a great flavour.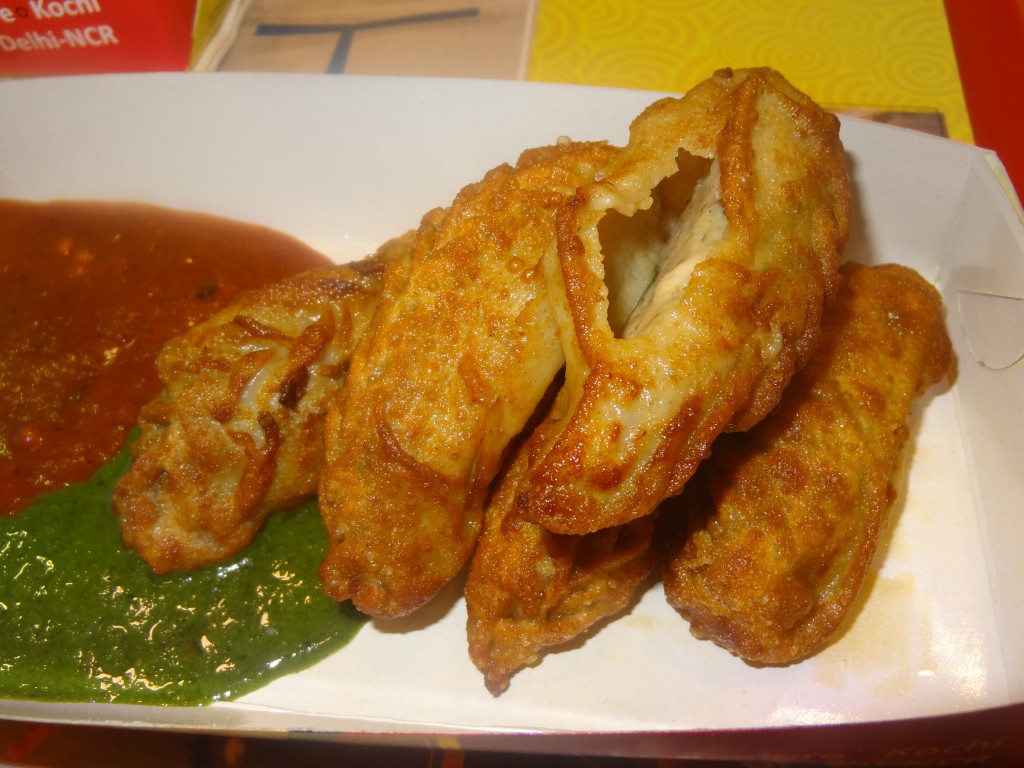 Chicken & Cheese Momos (Pan-Fried in Schzewan Sauce) – Sweet, delicious and just melted in the mouth like a soft ball. Though, they got a little messy & soggy while eating. But they were fulfilling & tasty.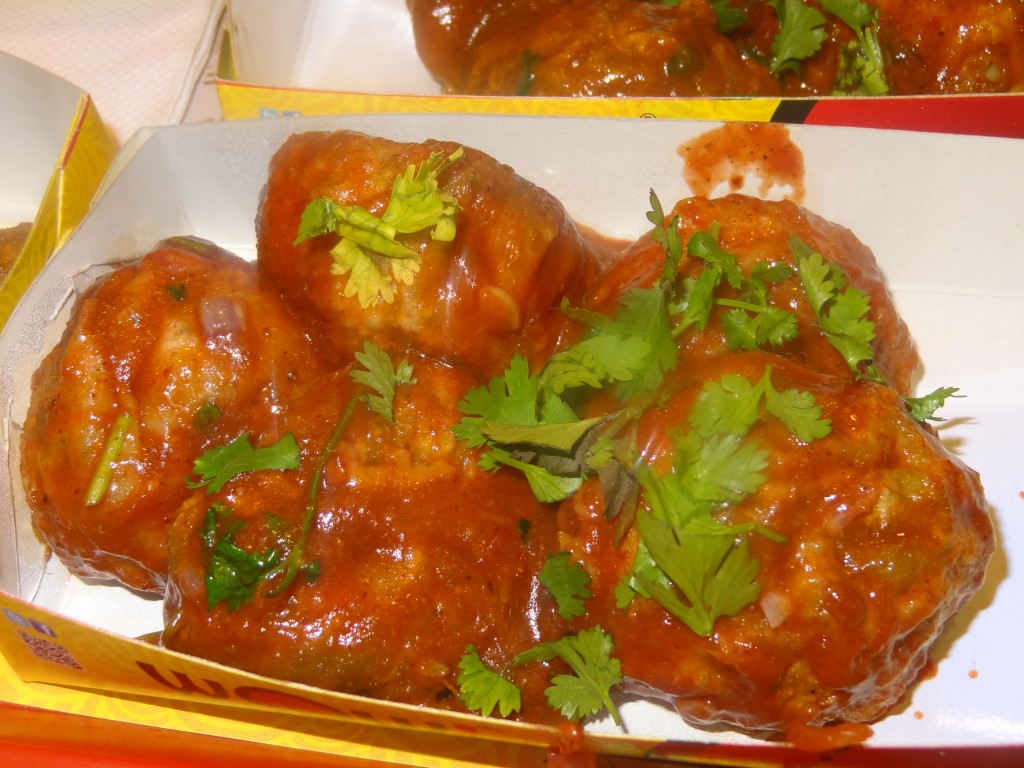 Classic Veg (Pan fried in Tomato Garlic Sauce) – Soft ball of cabbage, carrot & beans filling. They were messy & lovely. My hands got dirty but I enjoyed them tremendously.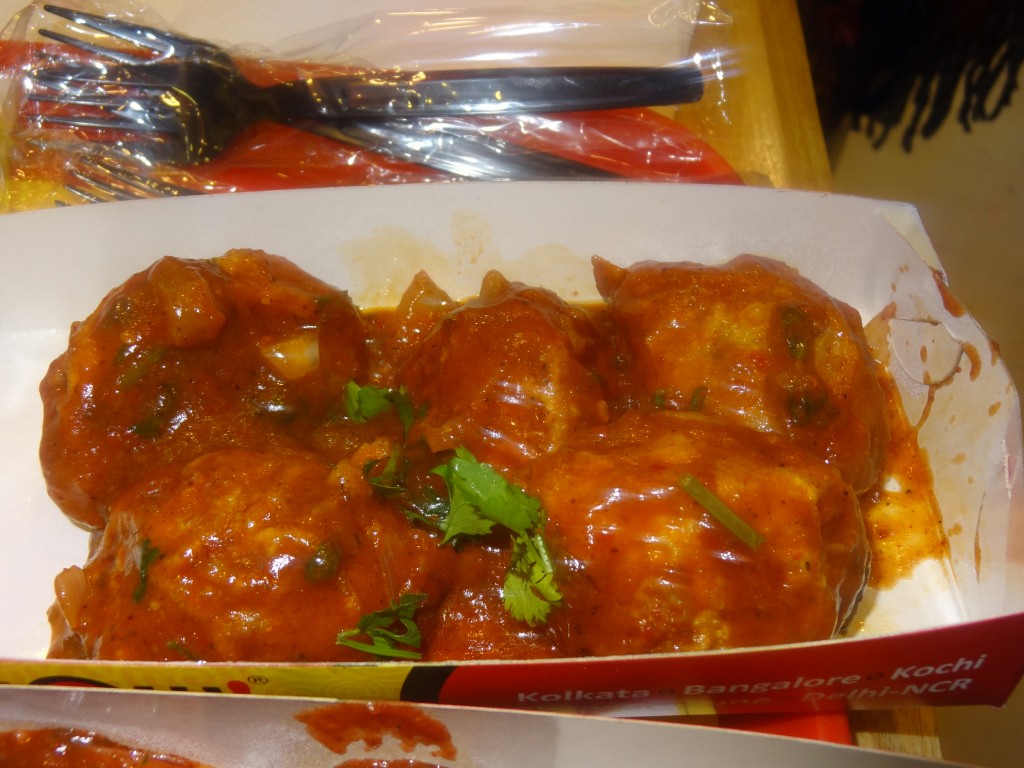 Chicken Malai Tandoori Momos – Proper Tandoori Chicken Punjabi favourite! They were garnished well with capsicum & onions and cooked in the tandoor for extra flavour. Another must try!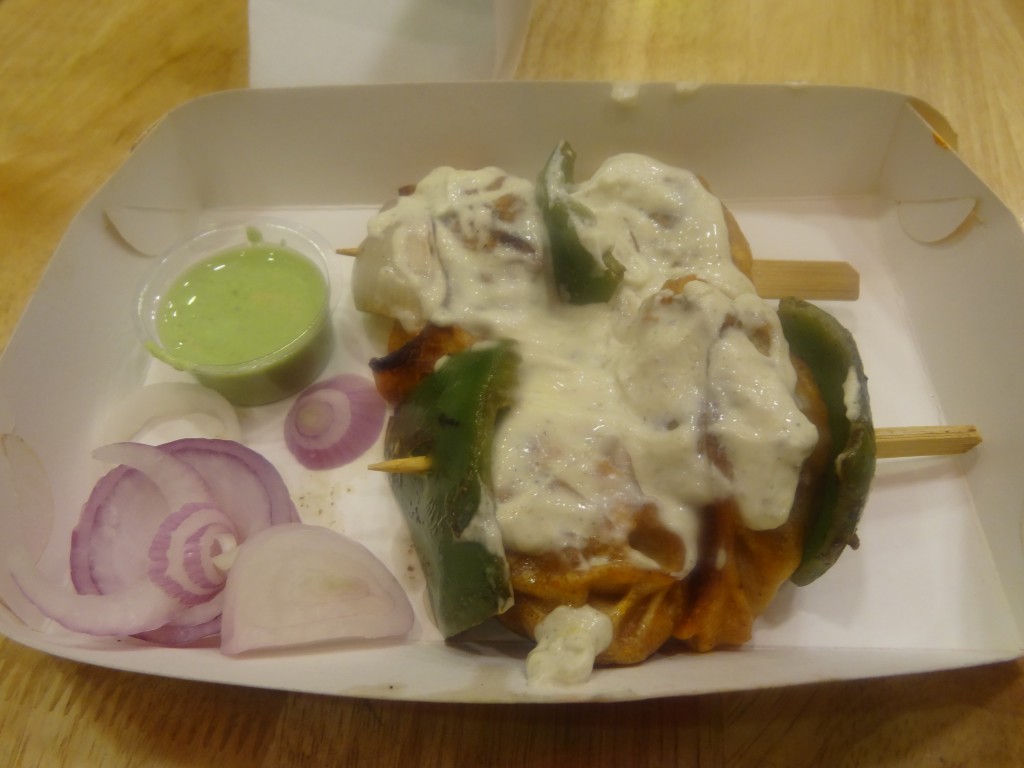 We also tried the Chicken Baked Momo Augratin which is another favourite amongst people. They were pan-fried momos in an Afghani sauce with noodles followed by cheese. It gave multiple flavours like lasagna. Very different & yummy. I am sure kids will love this.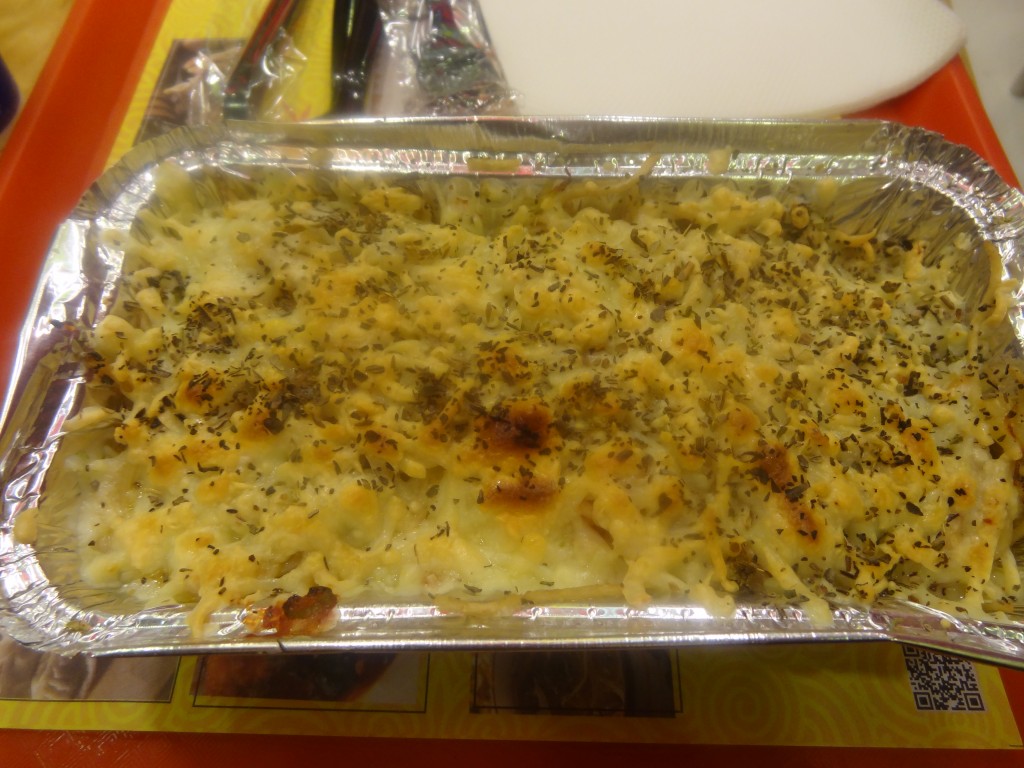 The Moburg had 2 pieces of veg. fried momos with 3 sauces- coriander, schezwan & mayonnaise. It was nice & a very unique combination of blending of ingredients inside a fresh bun. Loved it!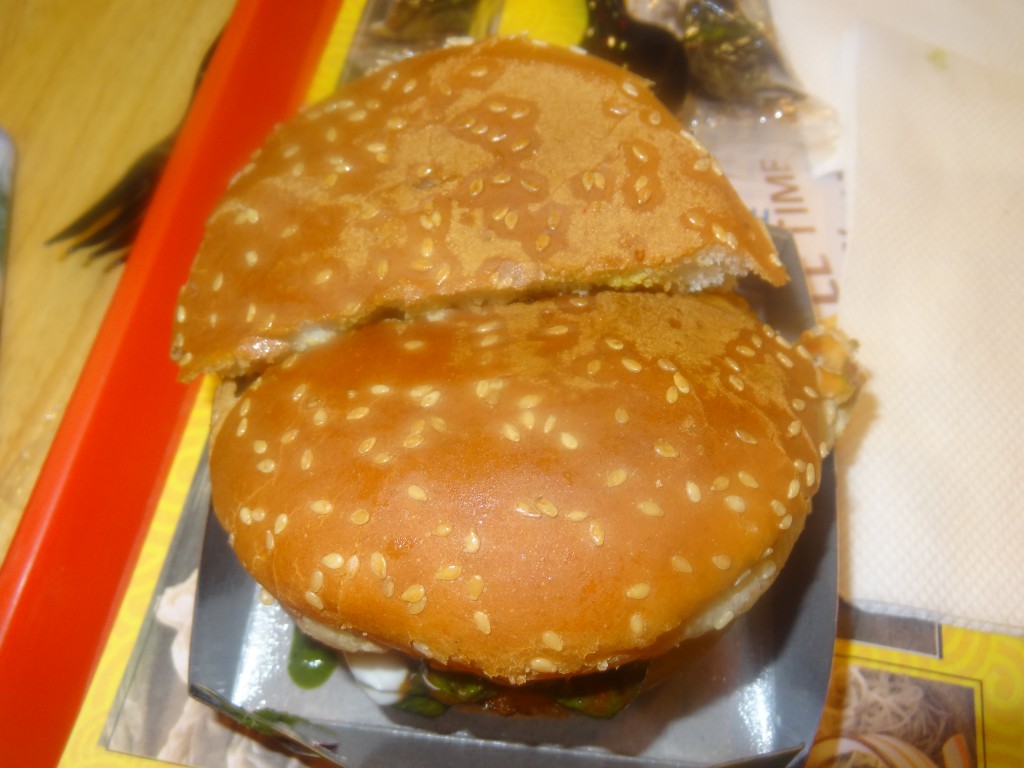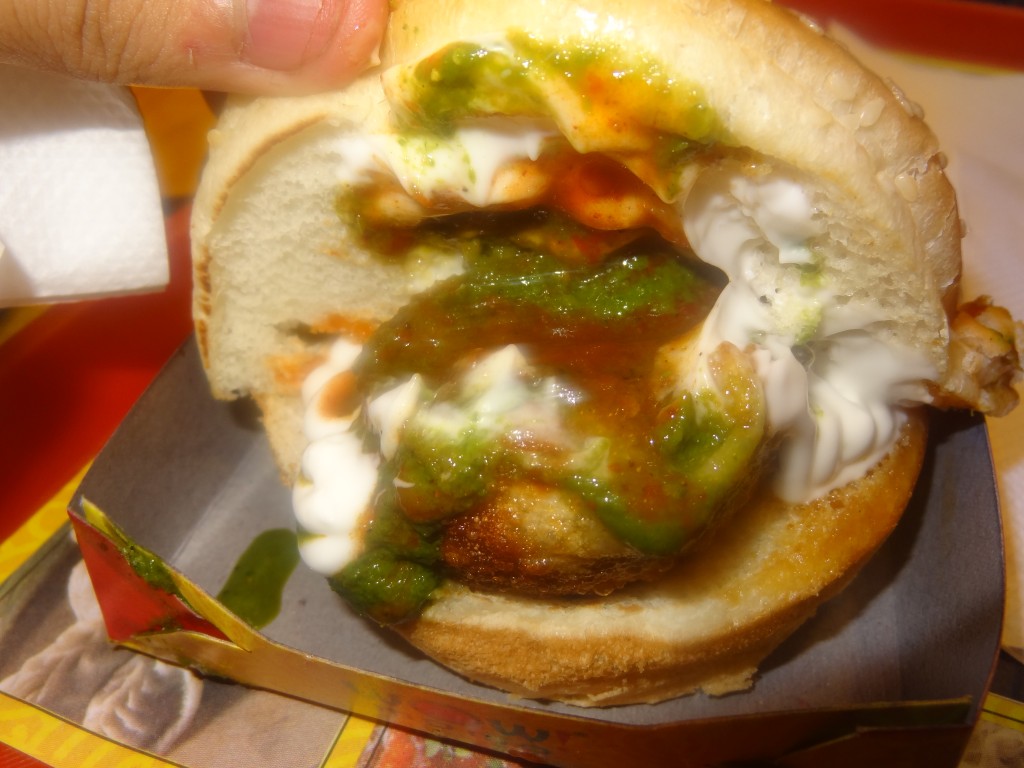 Now comes the icing, I mean the Chocolate Momos, which actually looked like mini brownies. The steamed ones were filled with lots of dark chocolate along with roasted vermicelli. Believe me it's the most most recommended dish on my list. The taste was simply amazing. The Fried Chocolate Momos are also not to be missed at all as they make for a lovely, tasty chocolate dessert & you feel like wanting & having more of it.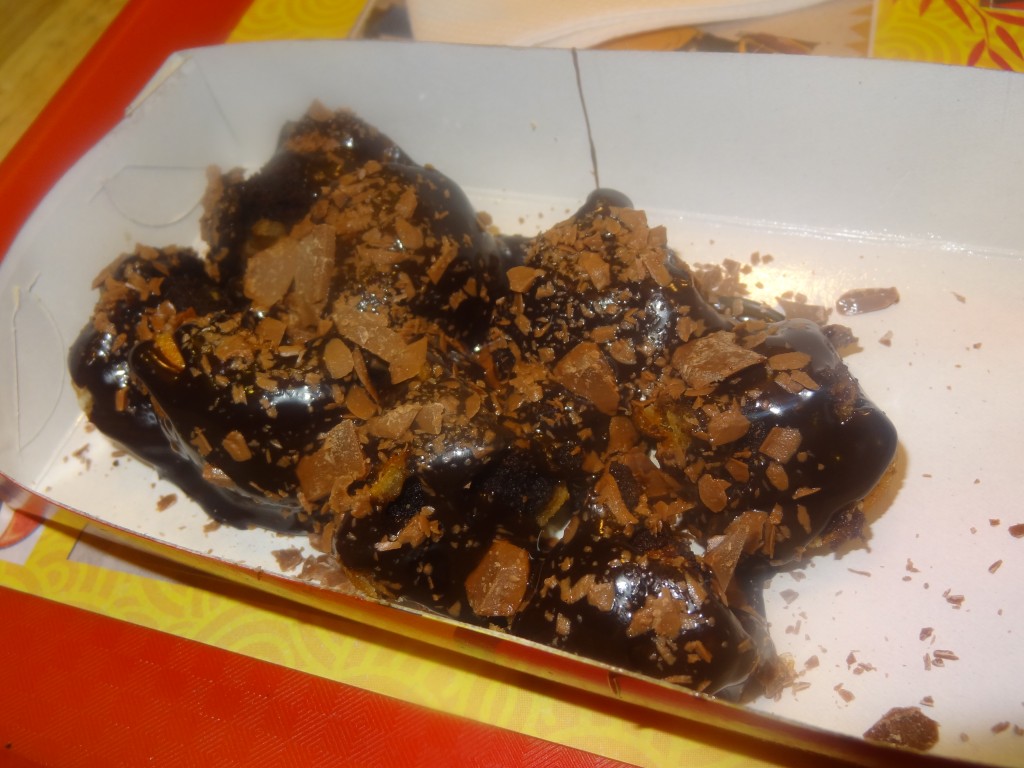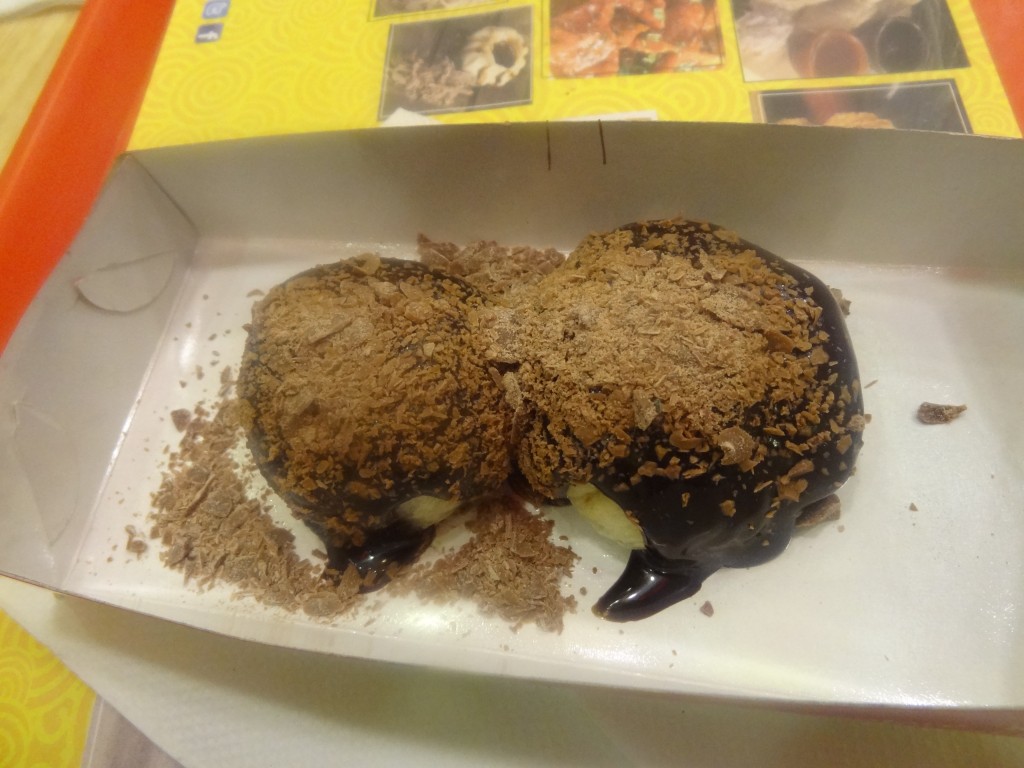 We saw more & more passerby's who were dropping by at the café and we witnessed inquisitive glances on our table. Everybody was curiously trying to know the success formula of every different flavour of momos. The shapes, the colour, the size, the taste & people ready to try the different variety of flavours been brought about in the momo world. So wishing Wow! Momo all the luck & wish they come out with whipped cream, momo ice-cream & a maggi momo someday which I am sure I will be the first one to try. Thank you Wow! Momo for making my day!!