For us foodies, eating yummy and tasty food is one of the biggest pleasures but after a point it also give us guilt but when we got to know about guilt free indulgence, we couldn't resist ourselves. Getafix is one brand which is known for healthy eating and we made our trip to Greater Kailash-1 where the swanky café is situated. The soothing colours across different walls add a vibrant touch – blue, yellow, white…there was even a wall with colourful post aids.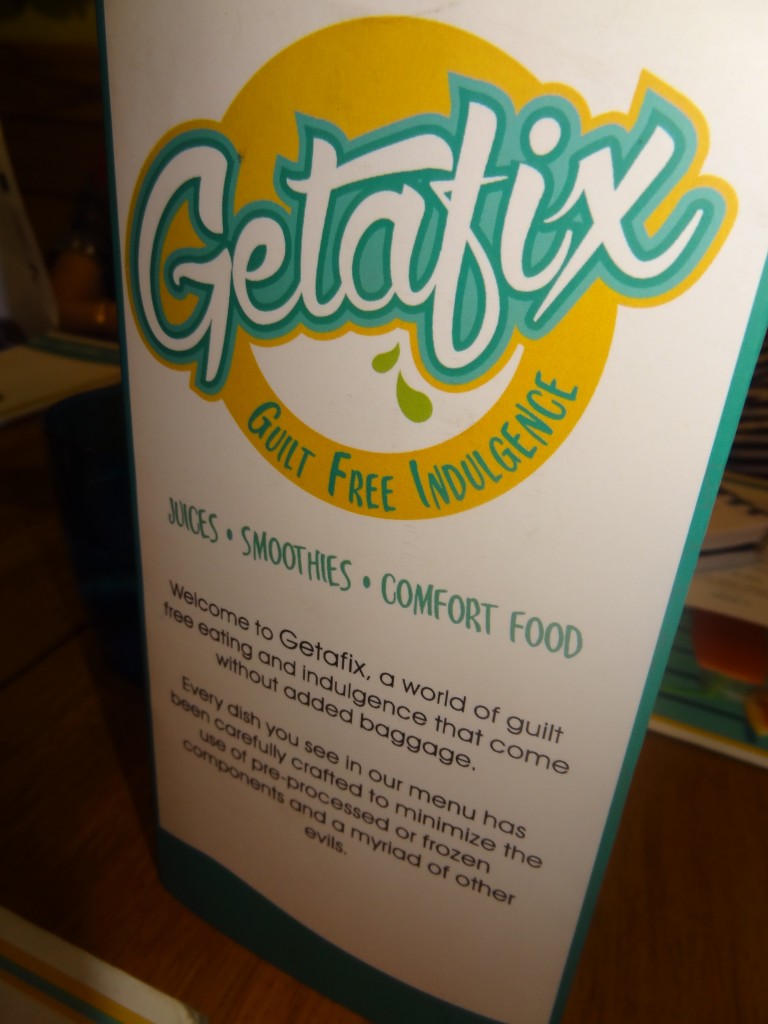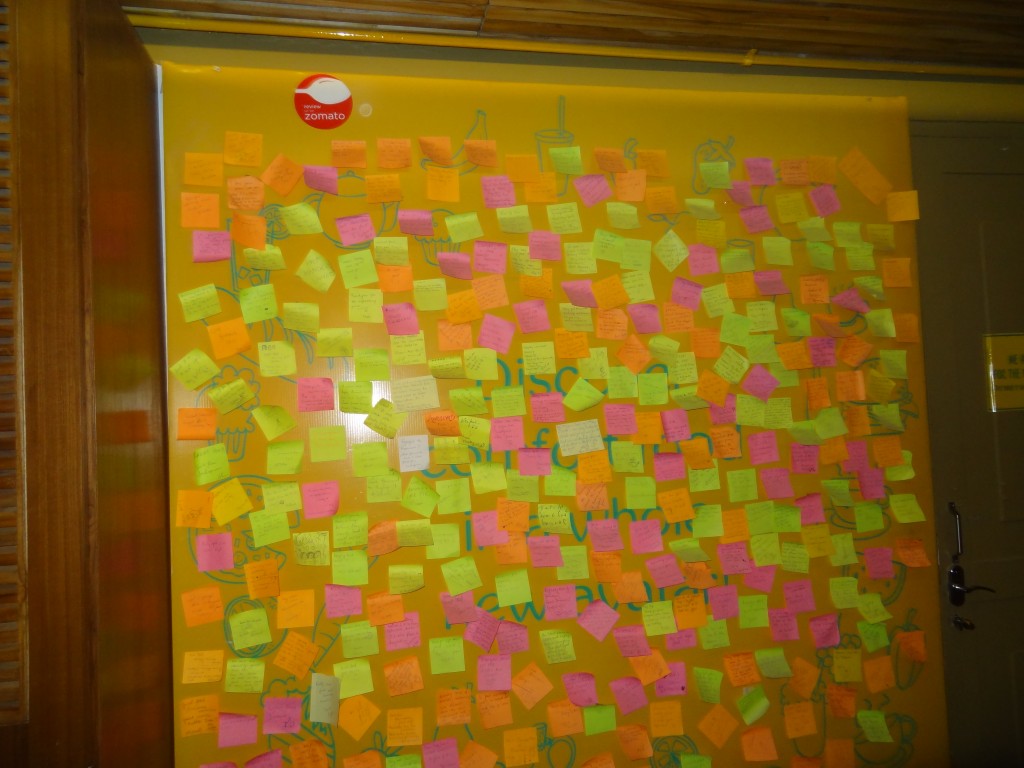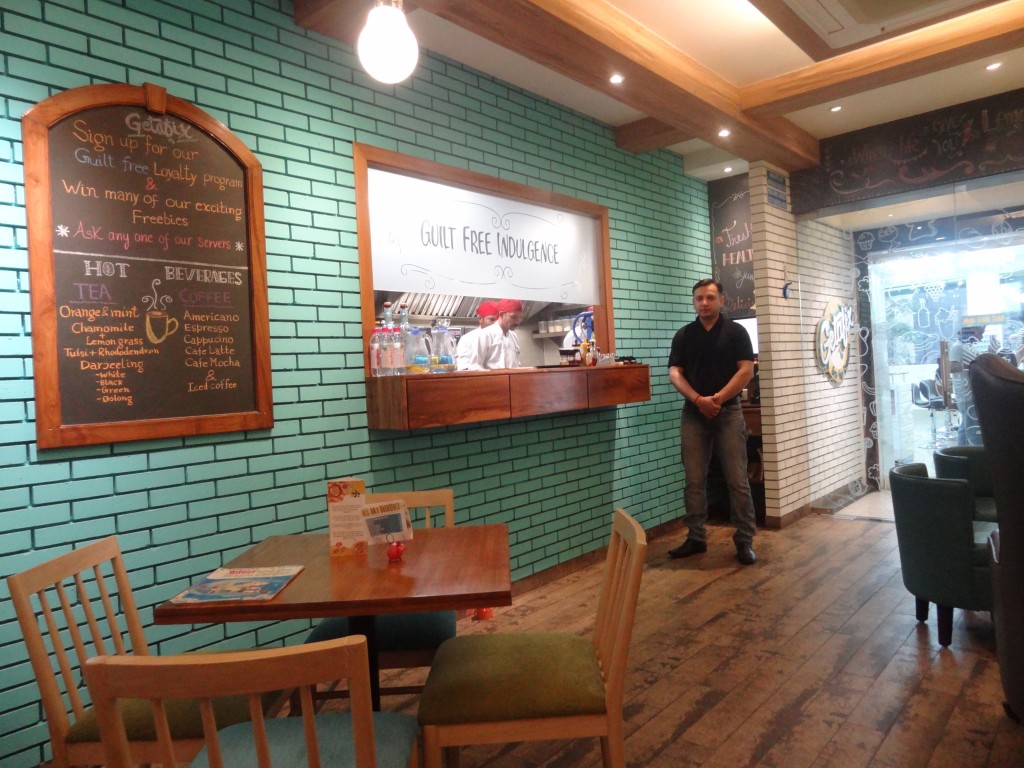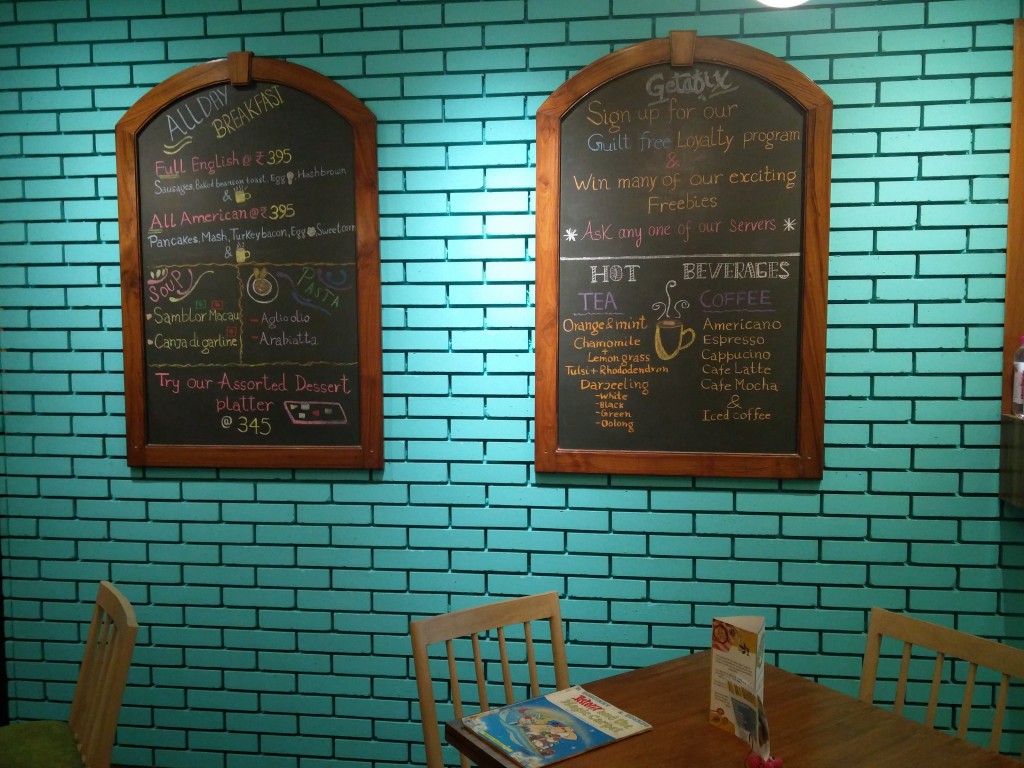 We were welcomed by Dhruv Chawla, the 23 year old young entrepreneur. Interestingly, Dhruv studied Physics from Hindu College and later realized he wanted to do something different and that's when he decided to pursue Masters in International Business from University of Manchester. His father Anil Chawla wanted to start a QSR in 2008-09 which would sell juices and smoothies. At that time Dhruv was studying at Manchester and when he came back they thought of opening something where food is cooked in a healthy manner. So he joined hands with his cousin Anandita Chawla who also has a passion for food. Dhruv's favourite was fish & chips which he used to relish while he was at UK. He obviously wanted to see a healthy version of the same. The best part about the duo is that each one pops up the other during the dull time.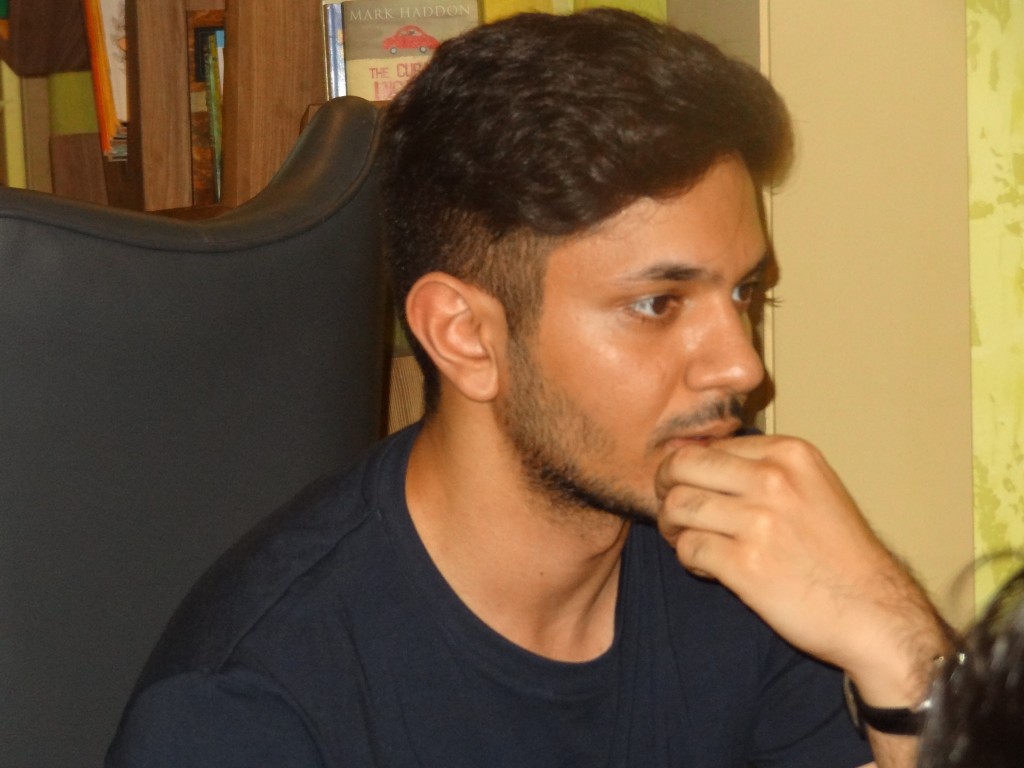 Since they were not from the food background, they hired Tarun Lal as a consultant. Tarun is obviously a well known name in the industry as he has been a part of a lot of successful restaurants. The restaurant opened its doors on Oct 21 and was initially open from 10 AM to 10 PM but with their aim to provide a healthy breakfast, the restaurant now opens at 8 AM.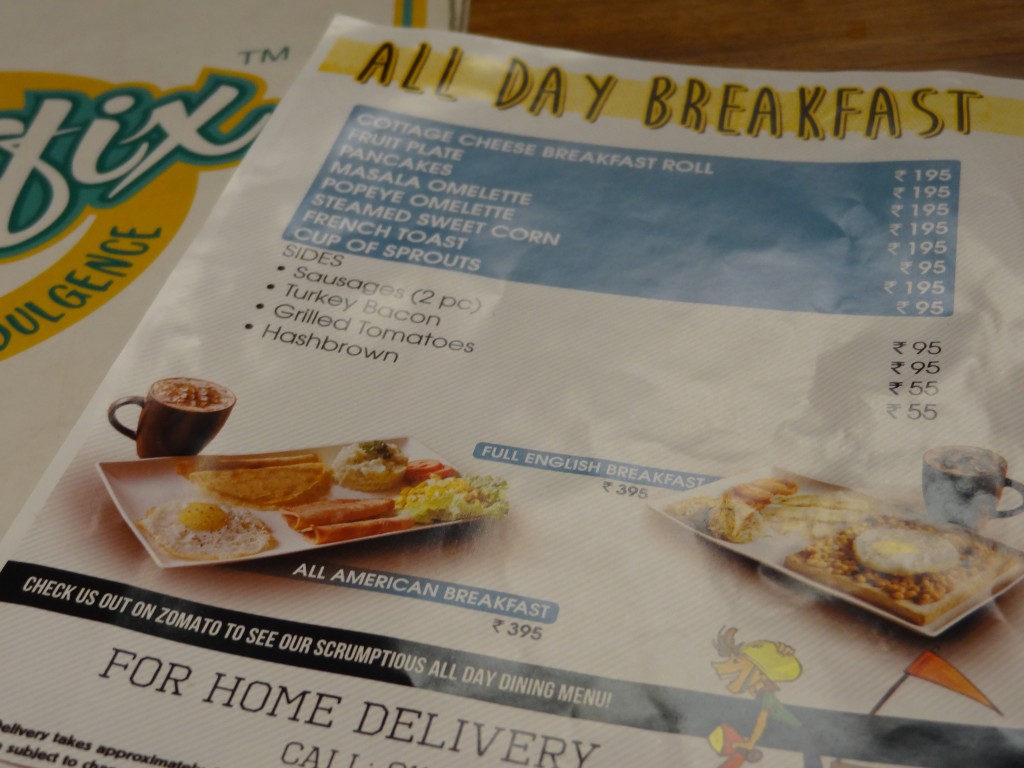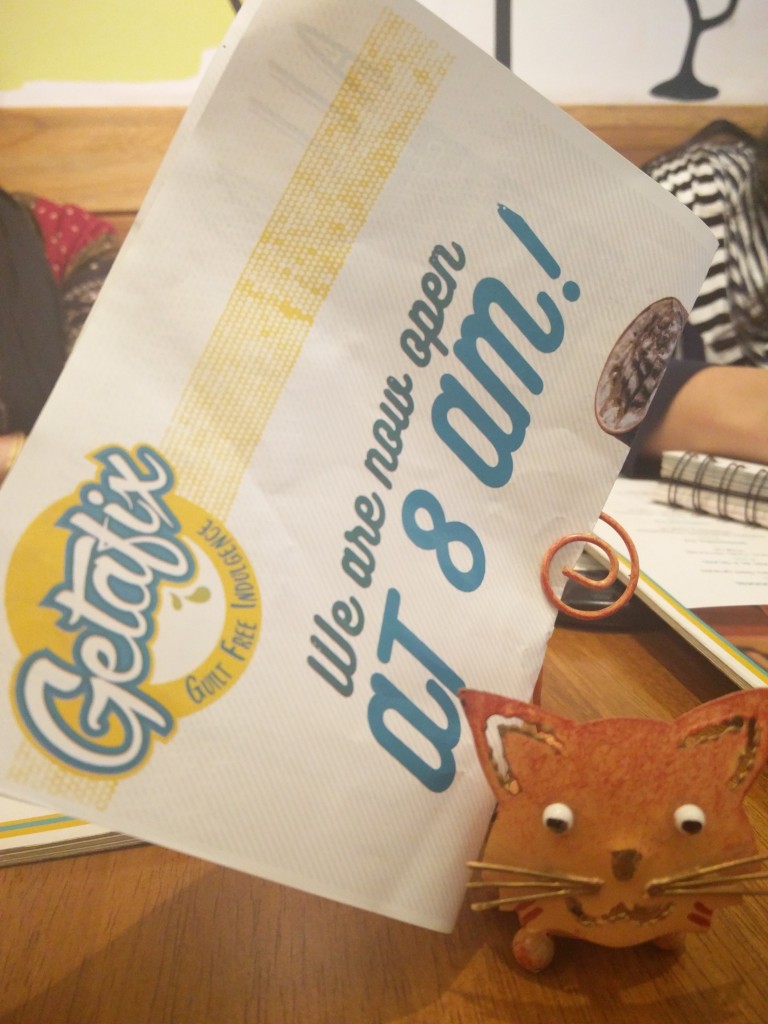 We started with a range of healthy juices. The first one was Get Fruity with It made with watermelon, ginger, grapefruit, pear and mint. Along with the juice came a bowl with small pieces of watermelon and pear. The watermelon taste was what I was longing for after the winter phase and this drink made me realize its time for one of my favourite fruit. With a watermelon piece on a cute small bottle, it made for a great visual treat. The second drink was Pink of Health made of pears, strawberries, ginger, grapefruit which also came with a small bowl which had small pieces of pears and strawberries. This one had a circular pear on top of a tall glass with a green straw and was a refresher, actually a healthy refresher. It was now time to try a smoothie and I went for Khal Strawgo Fix made with mango, strawberry, basil and yoghurt. A great blend and full of Mango flavour, this drink was a delight.
The next dish was Masala Omelette from the All Day Breakfast section. I generally love Masalla Omelette and this one was made with egg whites along with chopped onions, tomatoes, capsicum and chillies served with 2 whole wheat toasts along with grilled tomatoes…though it tasted nice but wasn't as fluffy as the usual omelettes…but I honestly don't mind it in the name of health.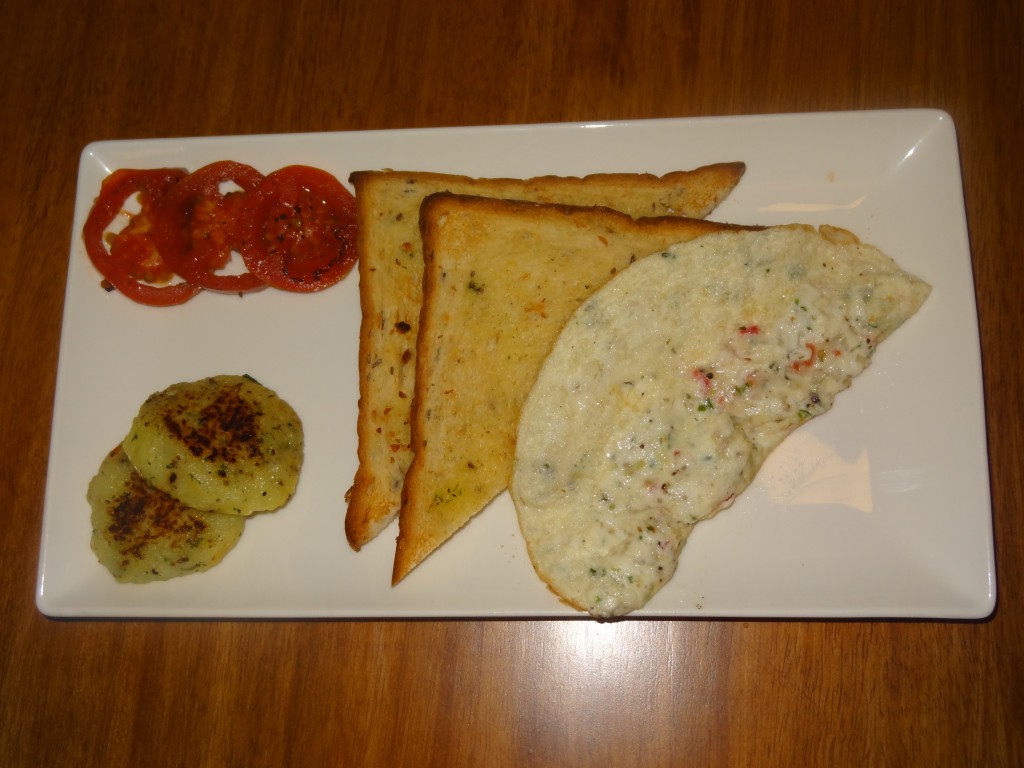 What delighted me was Steamed Sweet Corn tossed with lemon and spices. Soft, nice, healthy and yum!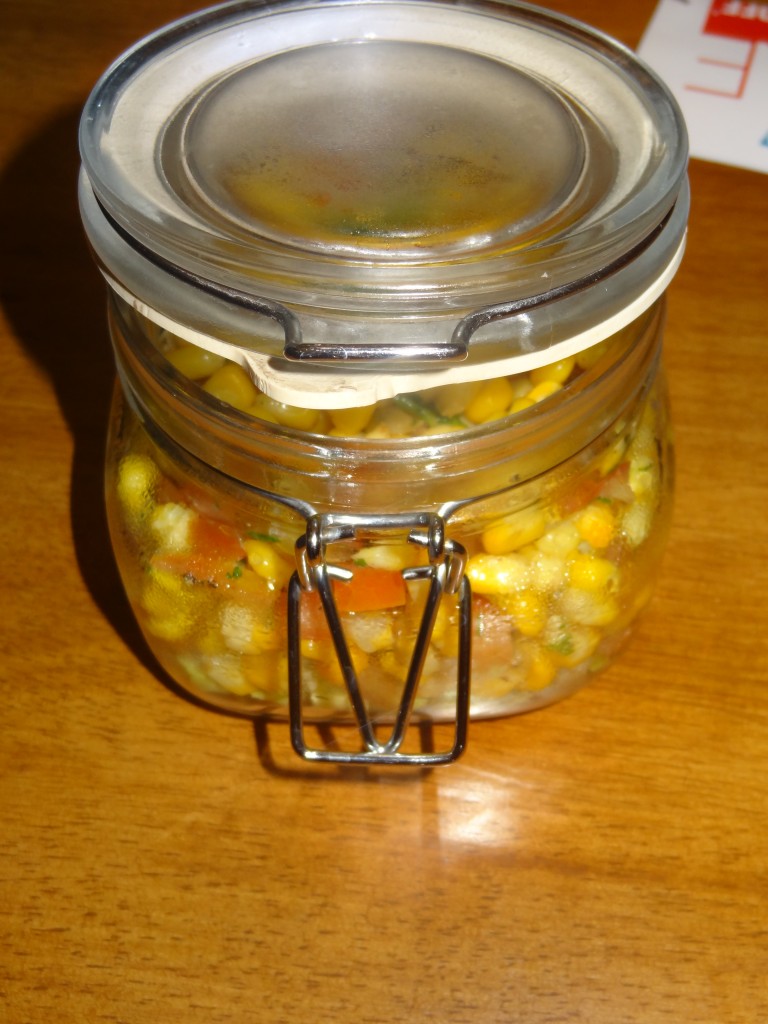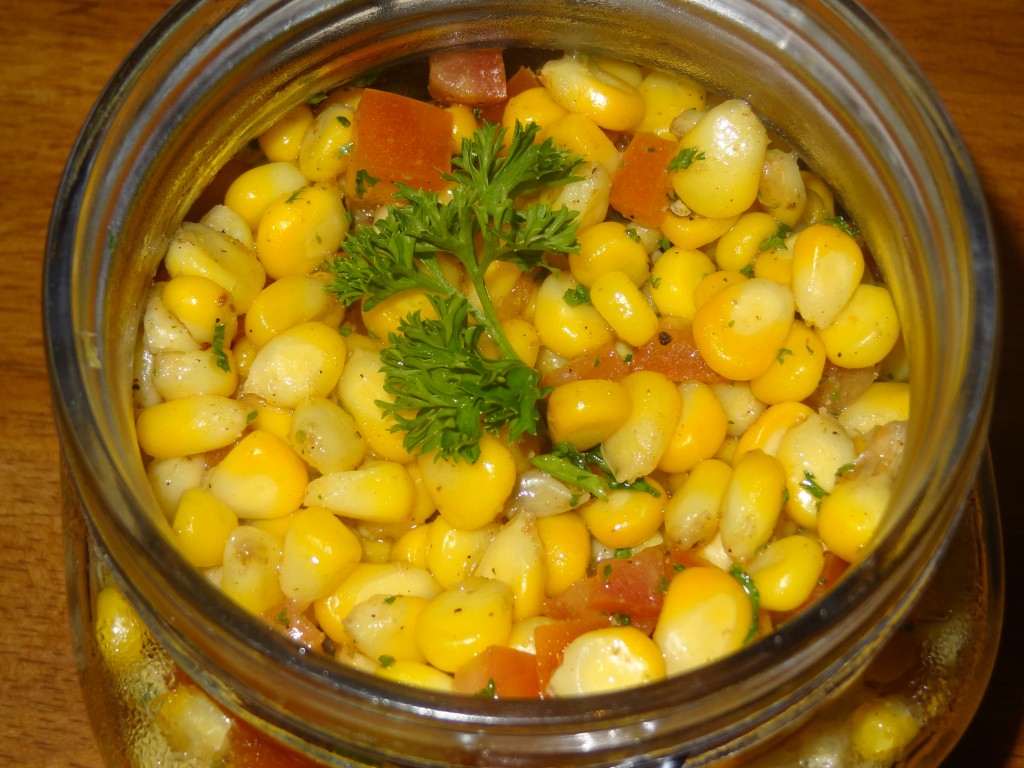 The Corn Crusted Chicken from the salad and bites section were crunchy strips served with fresh tomato salsa. Air fried…nice & crispy that too without oil though there was a marination of olive oil. Loved it!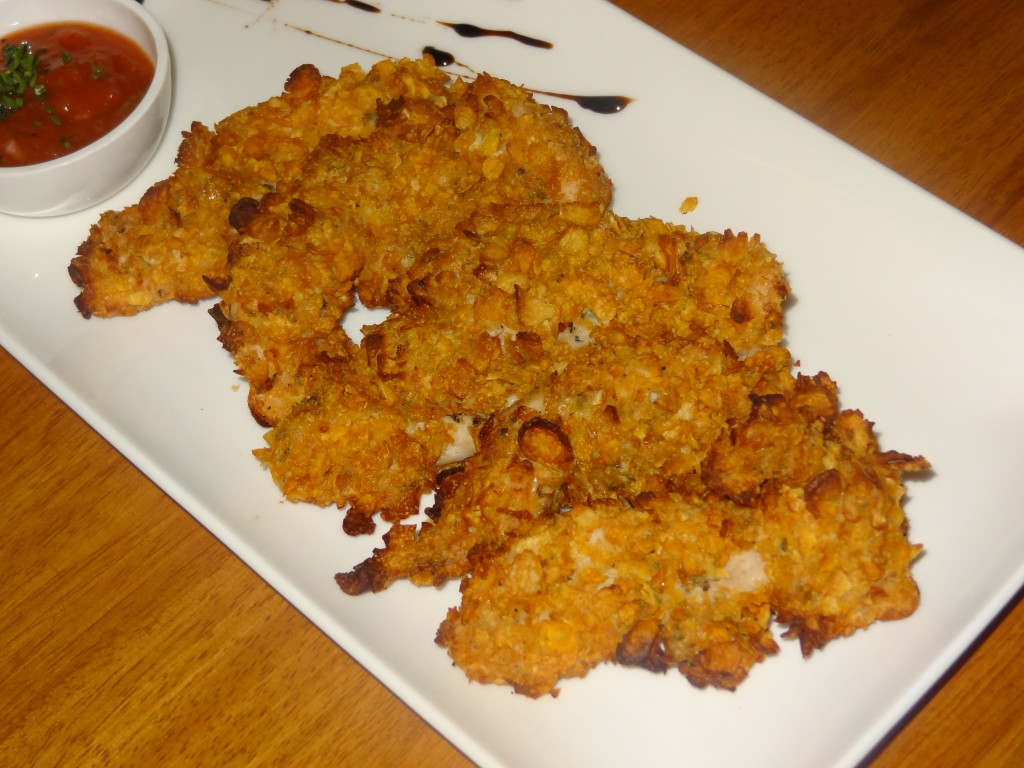 The Quinoa Burger was made with Quinoa and sweet potato served on a whole wheat bun and baked fries. Though, a little sweet but a nice distinct taste!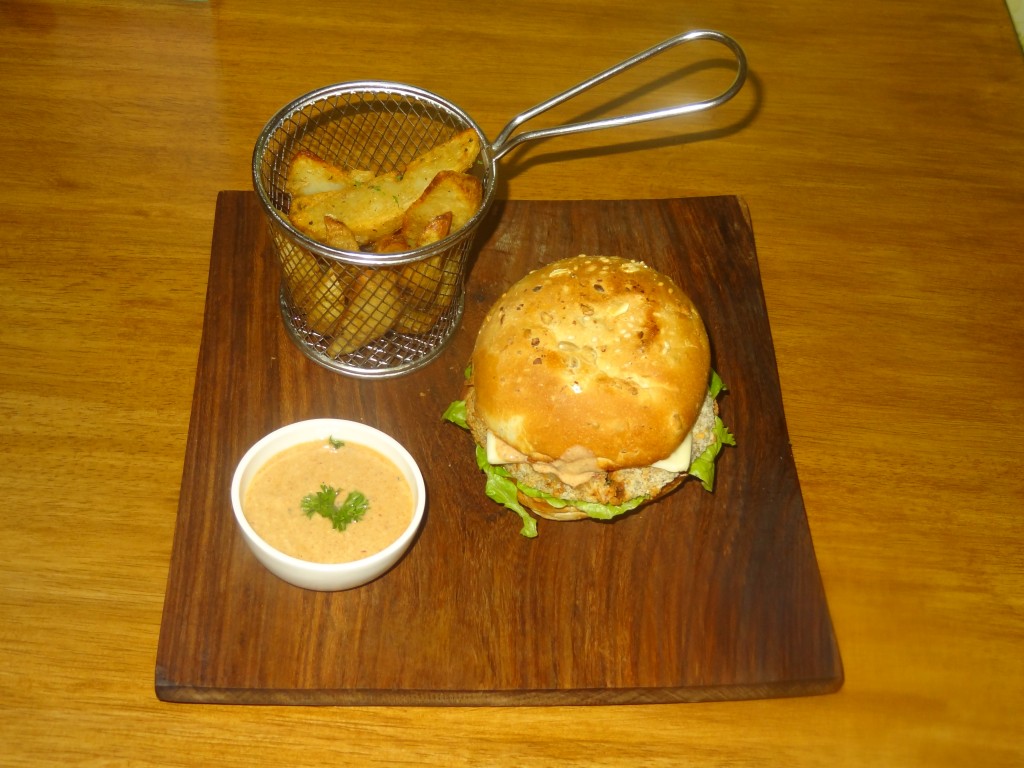 The Red Salad from the Salad and bites section was made with mix lettuce, strawberries, apple, goat cheese, chicken breast, chipotle dressing. Loved the healthy version with just the right amount of cheese and a generous amount of lettuce and apple!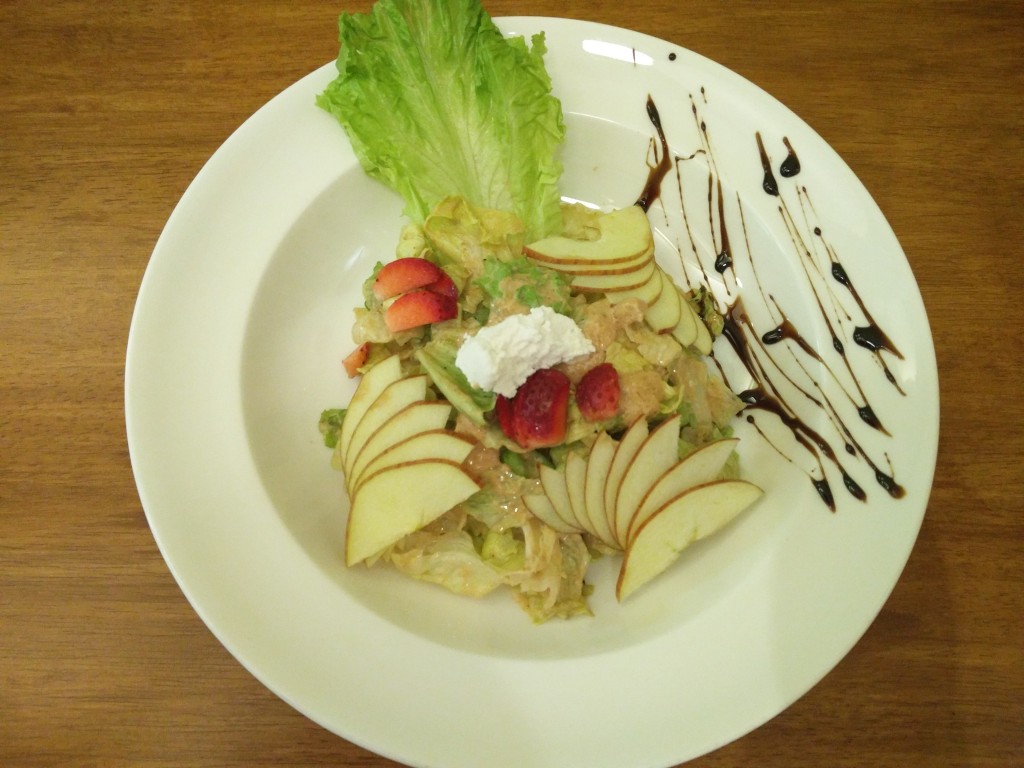 The Air Fried Fish & Chips from the salad and bite section had succulent fish filet coated in a crunchy batter along with oven baked fries. Nice and crisp served with soya sauce.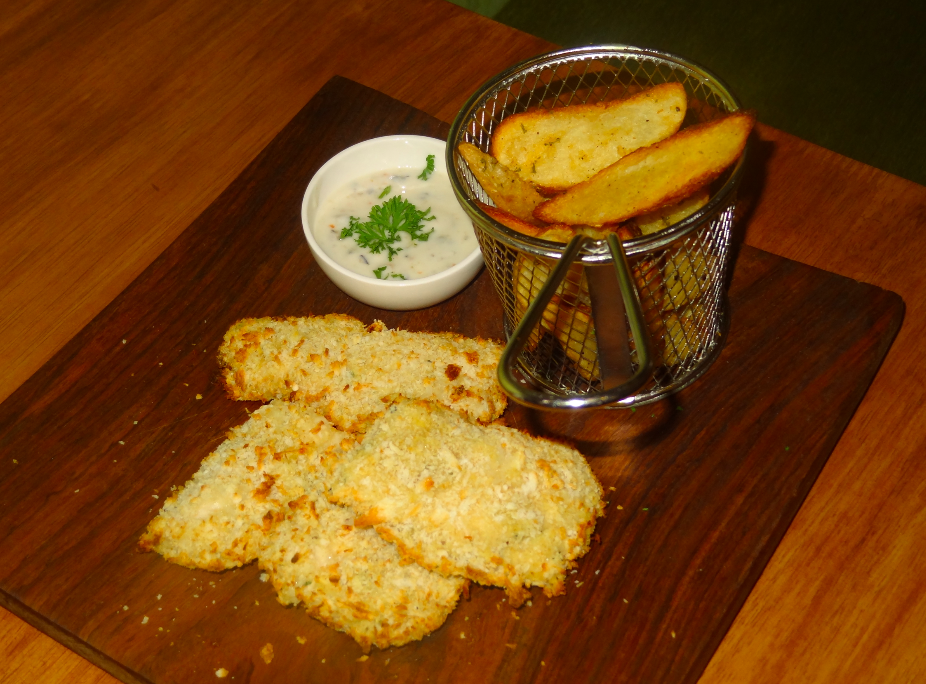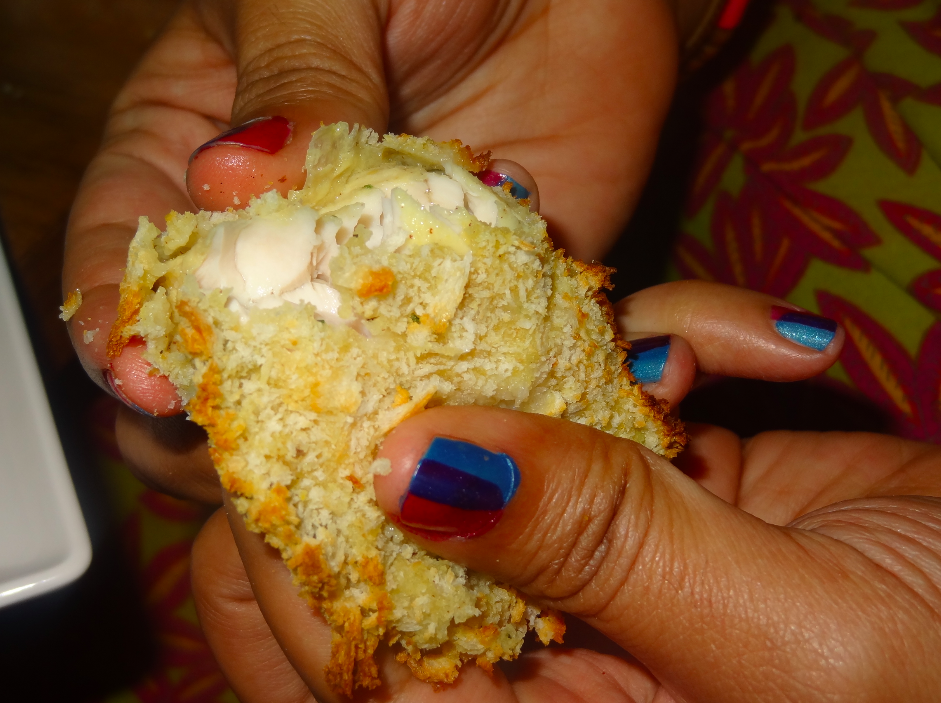 The Grilled Chicken Burger was grilled whole wheat chicken breast served on a whole wheat bun with tomato salsa and home made baked fries – crisp and healthy as I digged in the burger. To top it all, the bread was made of whole wheat and multi grain that too with minimum flour.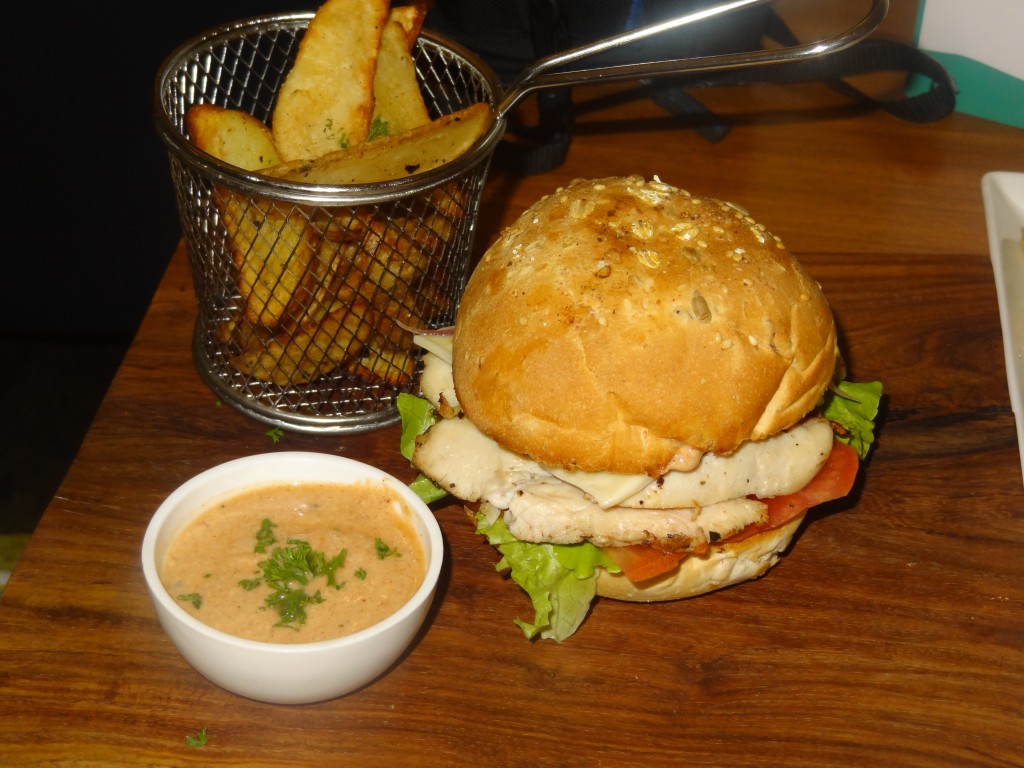 The thin crust Classic Veg Pizza from the sandwiches and pizza section was topped with grilled veggies and looked great and colourful with toppings of sweet corn, bell pepper, broccoli, zucchini, mushrooms and herbs. Interestingly, the pizza is made with whole wheat base which is made in-house along with low calorie mozzarella cheese, not compromising on the taste!! Loved this one!!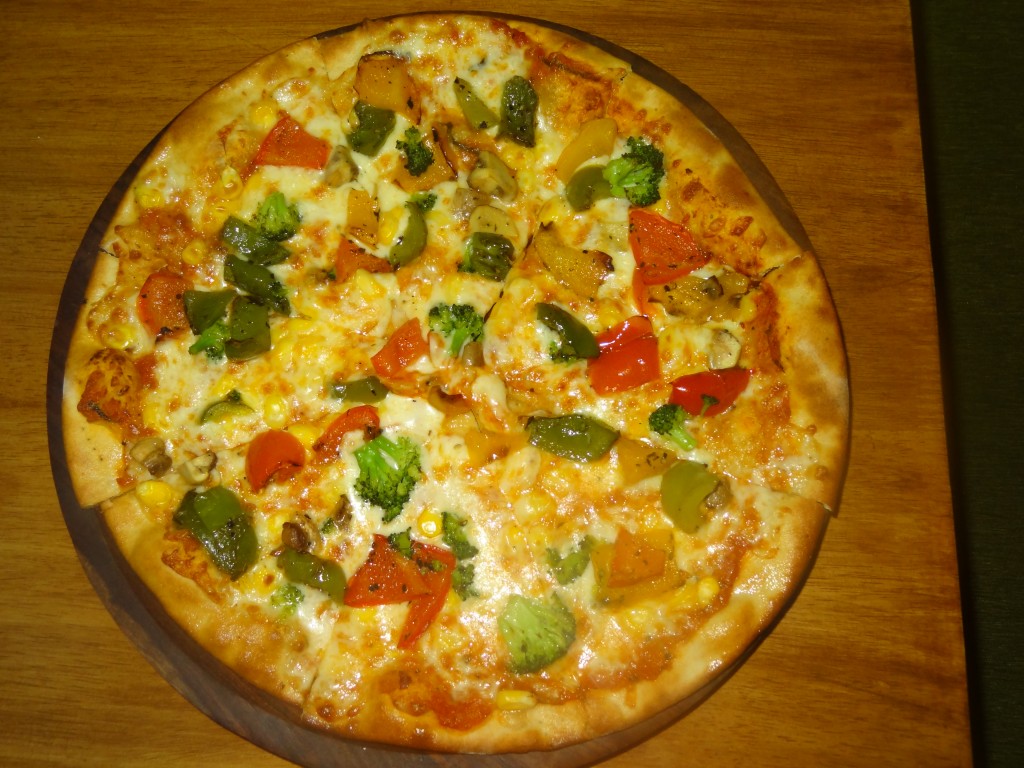 For desserts, we had a platter which had small portions of all the desserts. The Lime Pie was a digestive biscuit crust with freshly prepared lemon curd pie topping. I have never had a lemon dessert before and Ioved the tanginess of the dessert. The Pumpkin Layer Cake was moist cupcakes prepared with pumpkin puree. Not so sweet, warm and nice. The Carrot Cake was sweetened with dates, cinnamon & spices, Nice & warm, a perfect comfort food. The Diet Vanilla Pound Cake was a rich cake prepared with moistness of cottage cheese. It had pistachio, cashew nuts topped with oranges and honey. Nice, soft and yummy! Last was Sugar Free Brownie. Decadent chocolate brownies served with mixed nuts and chocolate sauce. Nice, soft and chocolaty!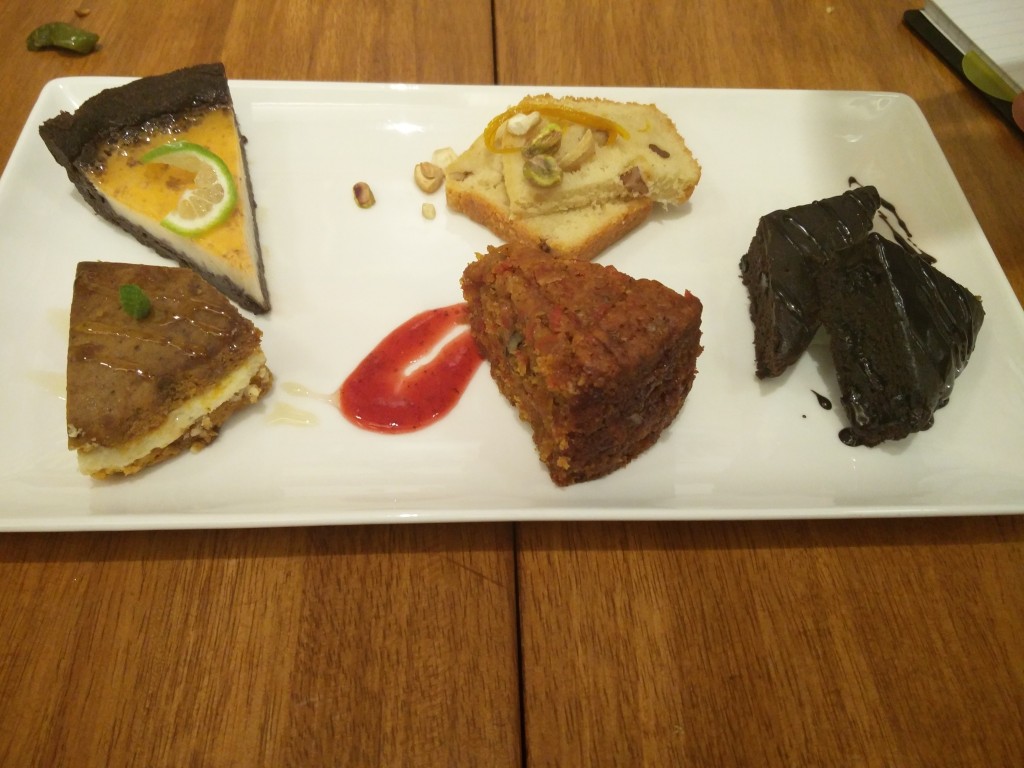 You will be delighted to know very soon, they will be adding new varieties in pizzas and burgers…so go ahead and indulge in the guilt free indulgence!!