Being a feisty woman is fun but when it comes to having fun with our group of female friends we have always been skeptical about our safety and security. Team ChicLifeByte is all set to bring some relief for all free spirited women of today. Junglee Billee, a stunning new concept boutique studio-in-Bar is now open at Greater Kailash, the heart of South Delhi. It's India's first stylized designer eatery and lifestyle destination dedicated to the deserving divas of modern times. Isn't that a great concept?
What's more? Can you believe a single man is not allowed to enter this place. Only if a man is accompanied by a woman, he gets an entry, otherwise he can't enter. Kudos to girl power! I am just in love with the concept.
The place is conceptualized by Nida Mahmood, The Queen of Kitsch who specially designed everything from the exquisite wallpapers to the furniture, from light fixtures on the walls to elegant crockery. We did catch up with the designer herself who said "We all want a space away from home just like home. I wanted to make a space which women relate to in Delhi, you are spoilt for choice but there is nothing specifically for women. Here, we will not just concentrate on food & drinks but we will have a lot of out-of-the-box cooking and cocktail classes. The space is women centric and very cosmopolitan. It's a place where women with hard core jobs can come and enjoy themselves and not worry about going back home even at night as we are getting a cab agency on board who would take care of the lady and drop her home safely"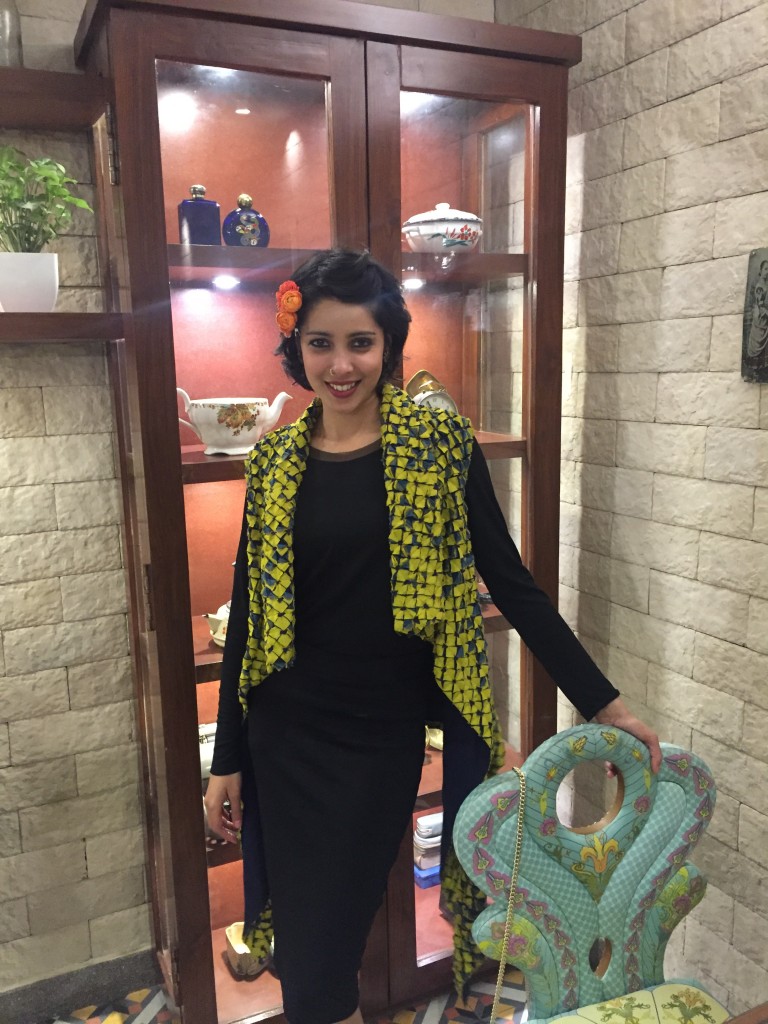 Team ChicLifeByte was curious to know what were the challenges she faced. Afterall, she is not an interior designer but the confident Nida pulled it off with ease and mentioned that in terms of technicalities she doesn't know what goes where but with an architect, she can create magic. Here, there was an architect and with her designing sense, they created a space which was inspired by Bombay Velvet – The Art Nouveau & Art Deco styles of 1940's and 1950's but it wasn't just the café interiors that excited her but the concept – The idea was to create something which translates into a feisty cat for self made women, not just the women of today but starting from 1920's. She gave an example of Gauhar Jaan who started singing when women were not even allowed to step out. We are glad someone is thinking about women!!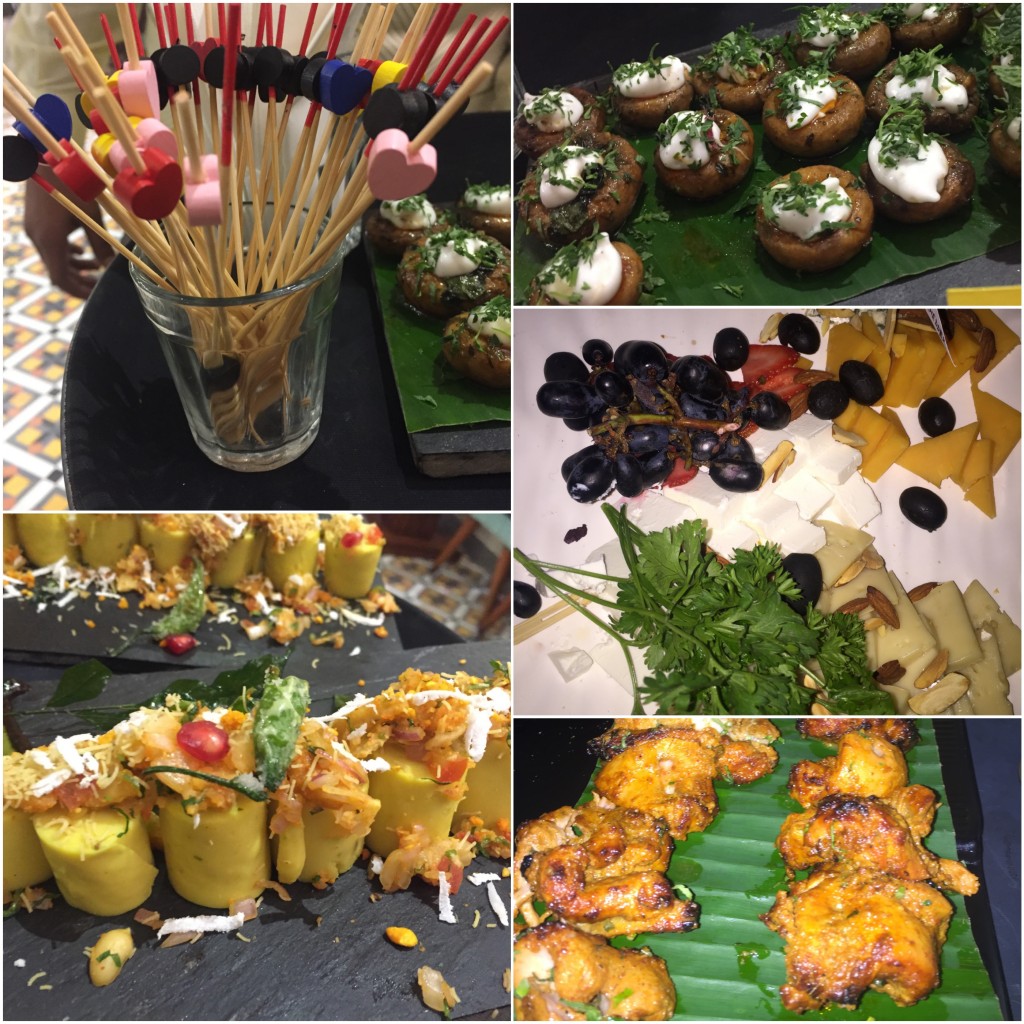 We also caught up with Chef Sabyasachi Gorai (Popularly known as Chef Saby) who did tell us more about the association. He said "Amit Aggarwal, the owner of the place is quite a dear friend and had offered me to do the food menu of this place when I met him at Goa and I refused it then. But when I got to know Nida is designing the place, I immediately agreed and when both of us got together, it had to be something related to Bombay for which both of us are known for. Afterall, Bombay food is what I survived on as student and I can completely relate to it". And he admits that both Nida and him were joining hands and if they were not doing Bombay, it would have been a shame.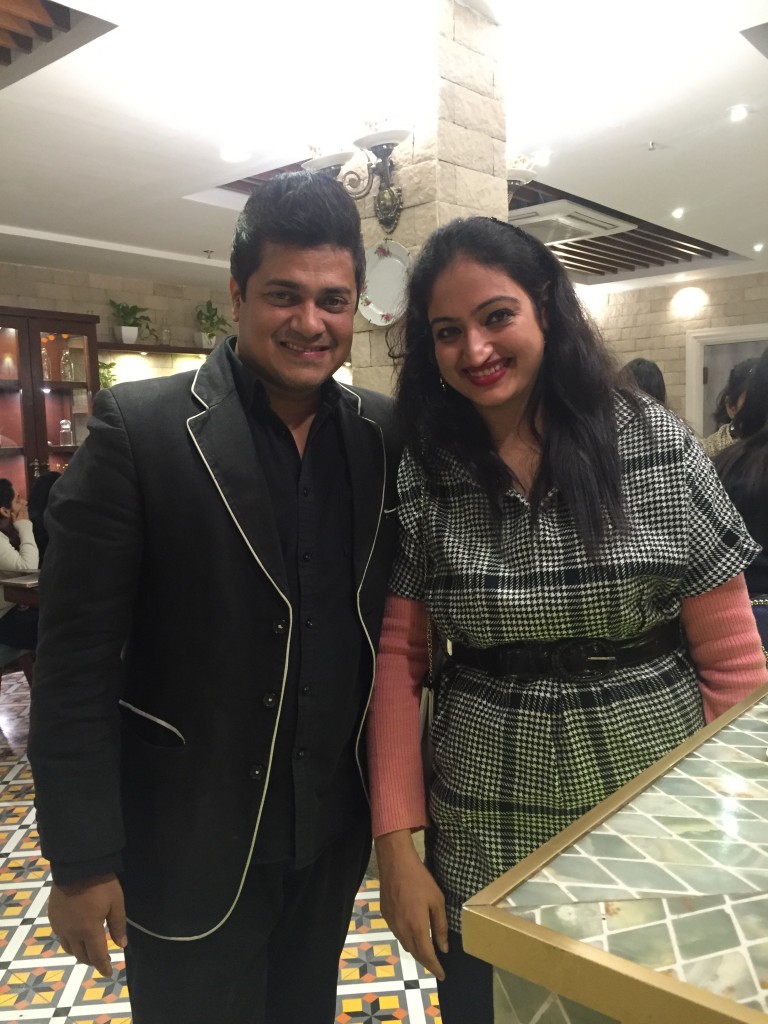 Next on our list was Chef Pawan Bisht, Head Chef, Junglee Billee who was also with Chef Saby during the launch of Soda Bottle Opener Wala which again is very close to Chef Saby's heart coz of the Bombay connection. We must appreciate that Chef Saby does know his team well. Chef Pawan was called by Saby who told him to take up this project as this is something he will enjoy. Isn't that great!! All of us dream of a boss like this. The dedicated soul Pawan specially travelled to Mumbai, Surat and Ahmedabad to research on the food.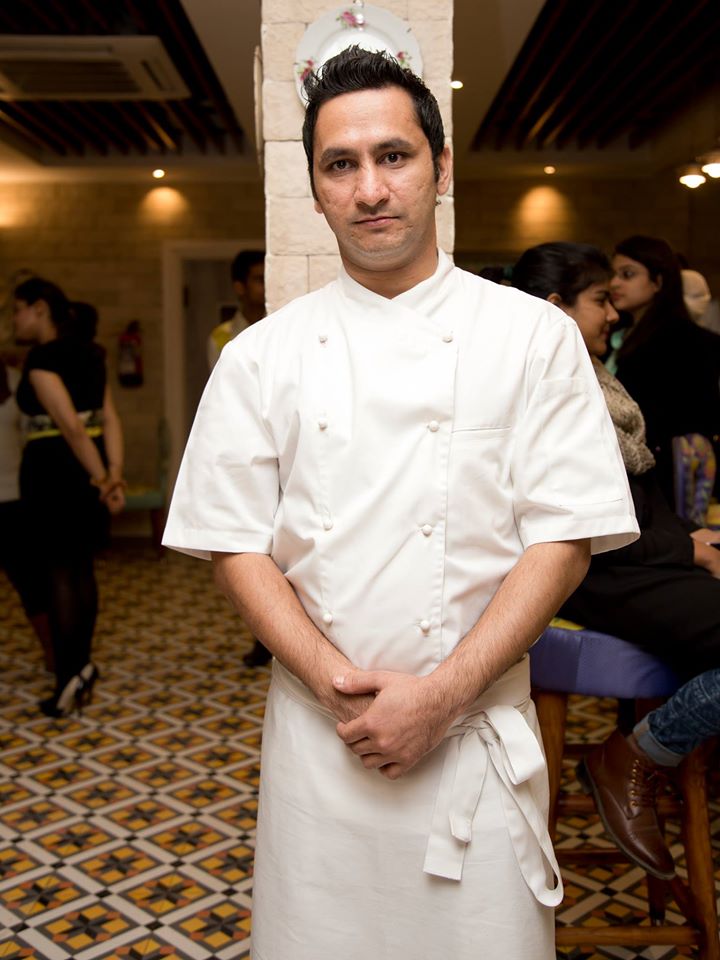 Last but not the least, we met the most important person without whom the place wouldn't have opened up. We are talking about Amit Aggarwal, Owner, Jungee Billee who has marked his entry in the hospitality industry with the unique boutique-studio-in-bar space specifically designed for women. Amit's vision with Junglee Billee is to showcase Indian cuisine retaining its traditional elements. With the menu, he wanted to represent the culinary landscape that the country has to offer. With his deep management expertise, he did make sure he selects the right people. He selected Nida to make the concept very different obviously keeping in mind the location along with the furniture and fittings. He told us the glassware is imported from Germany and not available even in the leading 5 star hotels. Onyx Mosaic used at the place is catered to high-end market. For food, he specially selected Chef Saby who is renowned in the space.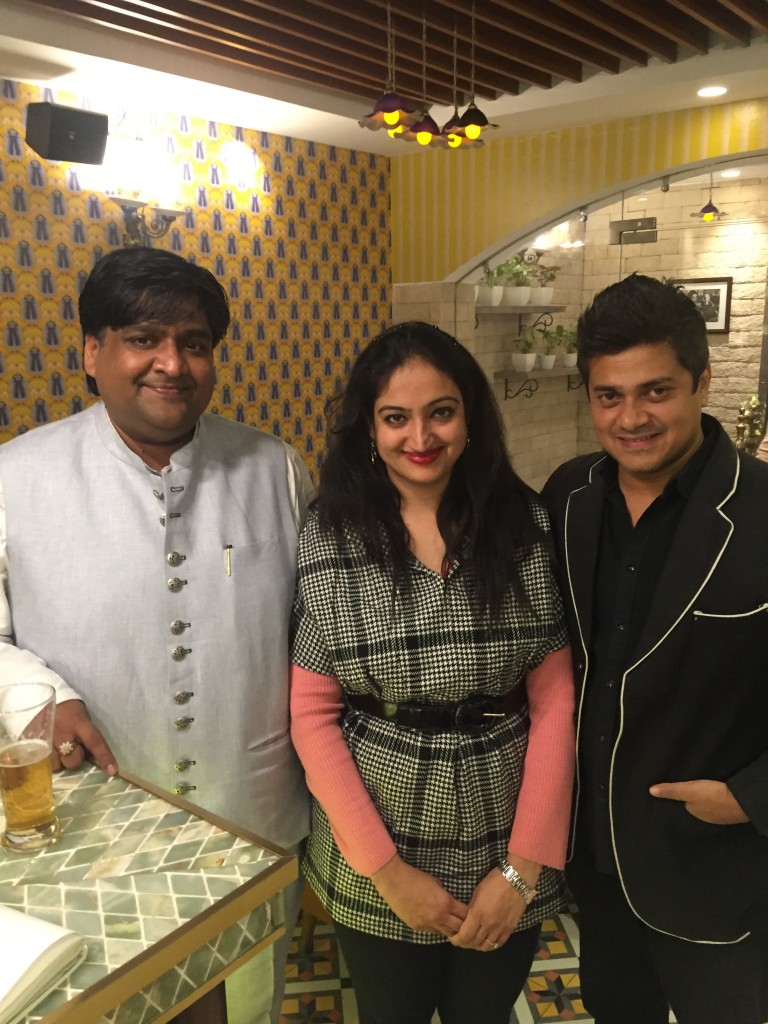 What's more? Everything you see here is up for grabs. Yes, we all go to a lot of places and quite often we want similar things for our own house. Finally, God has answered our prayers. All the items at the restaurant –Tables, Chairs, Wallpapers, dinner crockery, cutlery, cushion covers, notebooks can be purchased. Quite an innovation!! They also have special Swarovski jewellery cabinet where jewellery pieces can be purchased.