When girls gossip, they talk about make-up, costumes, hair styling & jewellery which piece each women possesses which graces her style, caresses her neck, ears and makes her look more beautiful & appealing. Big, small, beautiful, round kundan, polki, colourful stones or beads you have it all at Kartik Nayyar's OSR Jewellers, a one stop halt for every girl's fashion needs, be it for a casual day out or a family function.
The jewellery material used in his ornaments is pure german silver with anti-tarnish gold plating with no lead or nickel, it doesn't tarnish regardless of sweat or perfume. The jewellery is traditional plus western & can be worn on various occasions and is pocket friendly as well. They have hand picked karigars from all over the world, young talent working under supervision and delivering hand made craftsmanship to each piece giving it the royalty & exquisiteness it deserves which adds lots of prestige & value to the end product.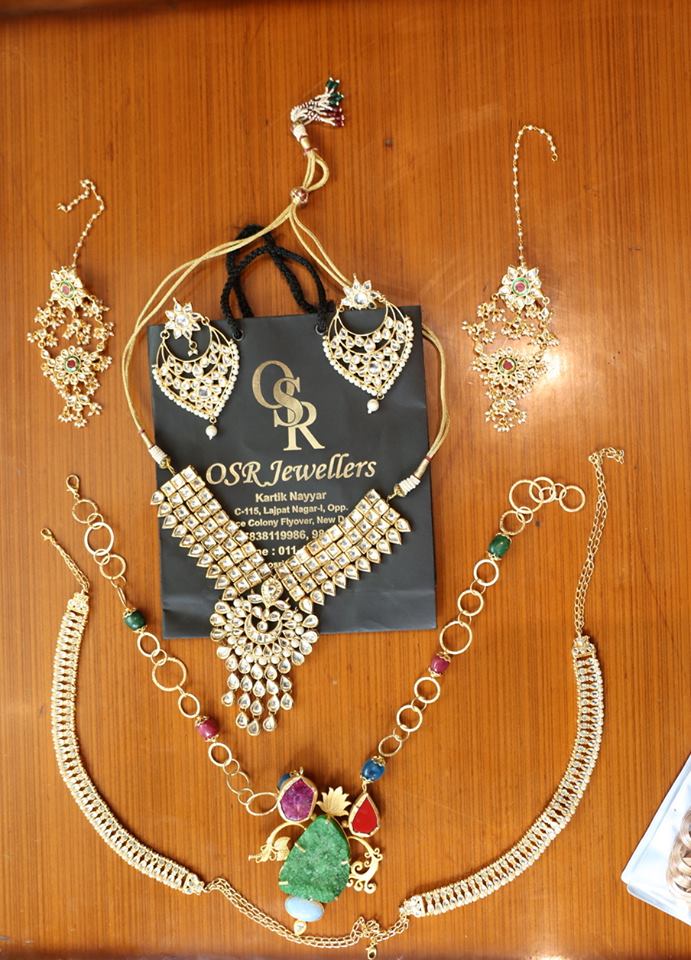 Every piece at OSR Jewellers is special to Kartik & close to his heart made by talented people and skilled artisans who are appreciated for the the talent they possess, giving them their share of art & work and making them happy.
The first piece was a neckpiece (a chunky one) somewhat like what Sudha Chandran used to wear in those days in her famous TV serial. It was funky with colourful stones and a big green stone locket with a blue gem and a crystal in the end. The colourful stones used were blue, green, red and purple. I wore the piece of envy over a yellow shirt under which which I wore a pink spaghetti and my favourite fitted denims along with my converse shoes, some bangles and my GUESS watch. I also pinned it with a flower tiara which I made at The Body Shop British Rose launch event to make it look more lively and funky. All the elements gave a fun appeal to the look, the lovely locket shining in my neck and my thick kajal eyes fixed on my choice for long. I absolutely loved it.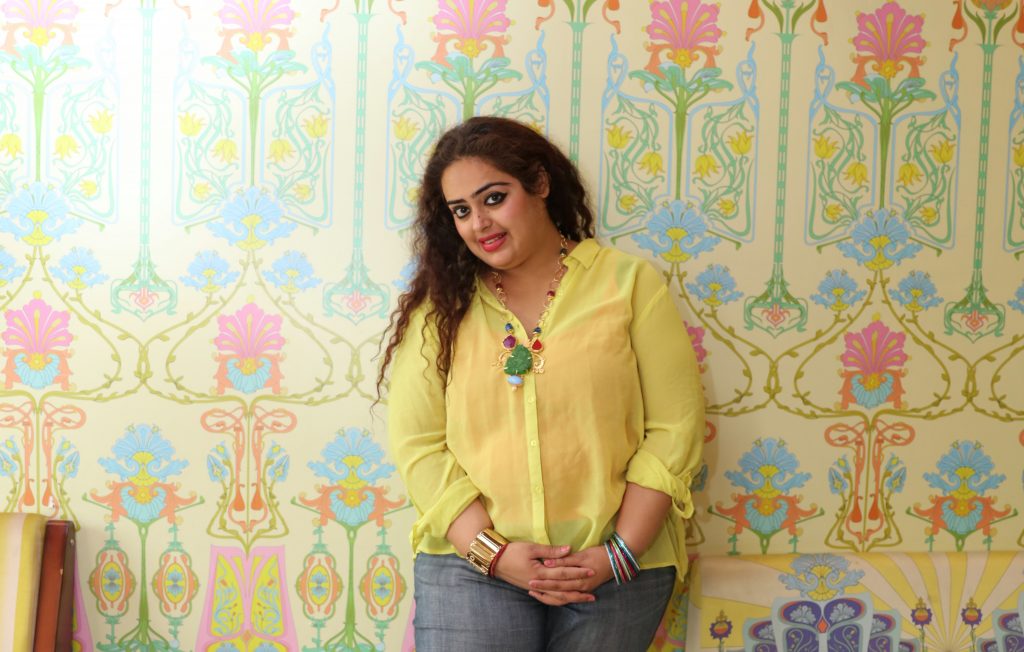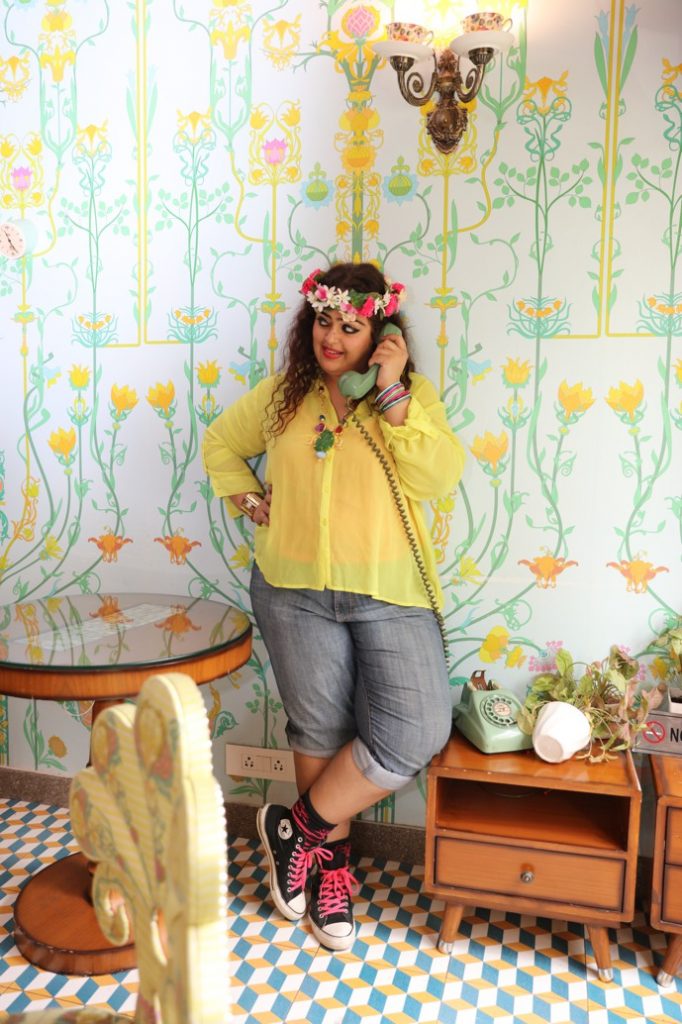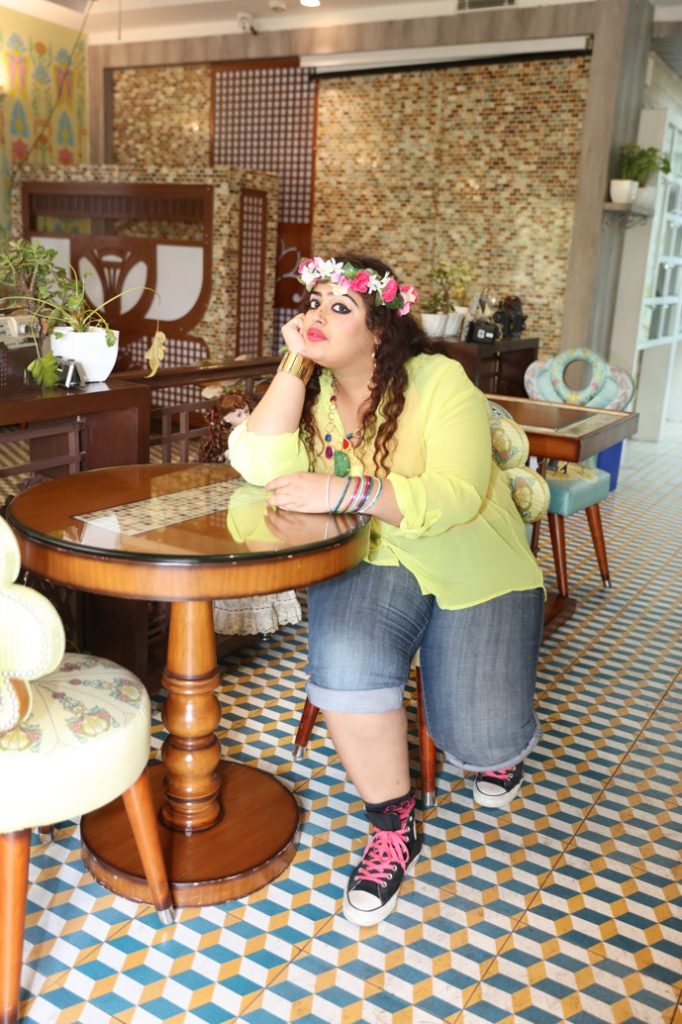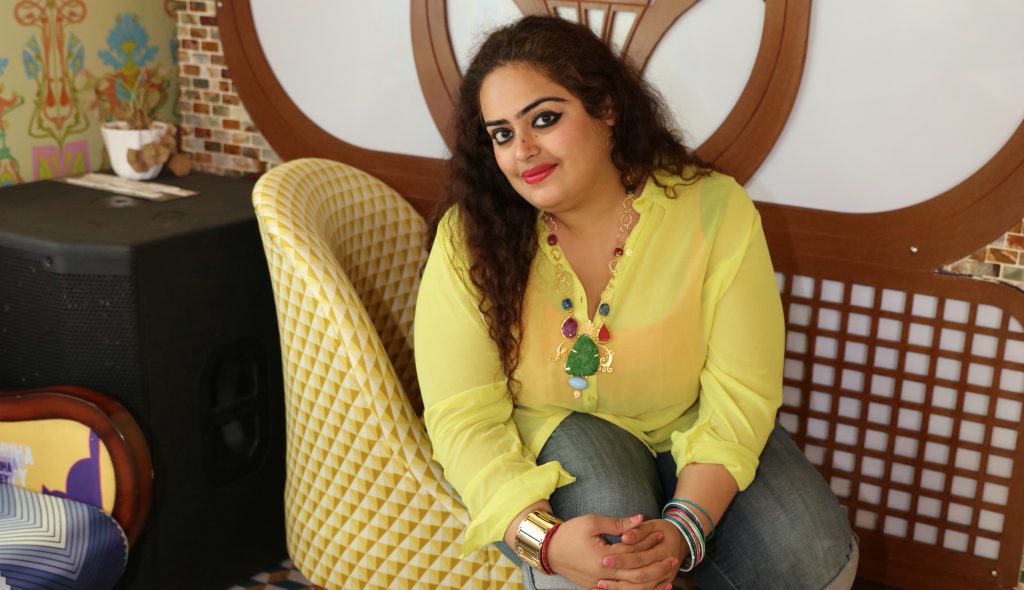 For my second look I chose dangling golden & white pearl earrings and styled them with my purple tunic and lycra leggings. Also some colourful bangles and a golden watch. Make-up being my kohl (super black eyes) and some orange lipper to mark my spirit. My outfit was Indo-fusion as I gave a unique look by wearing these earrings. When I glanced in the mirror, I could say that the earrings made the outfit look glamourous and I too looked beautiful & trendy with the selection of golden pearly drops that I made. I was right with what I selected, the beautiful earrings all set in pearls, along with traditional plus modern outfit made it look trendy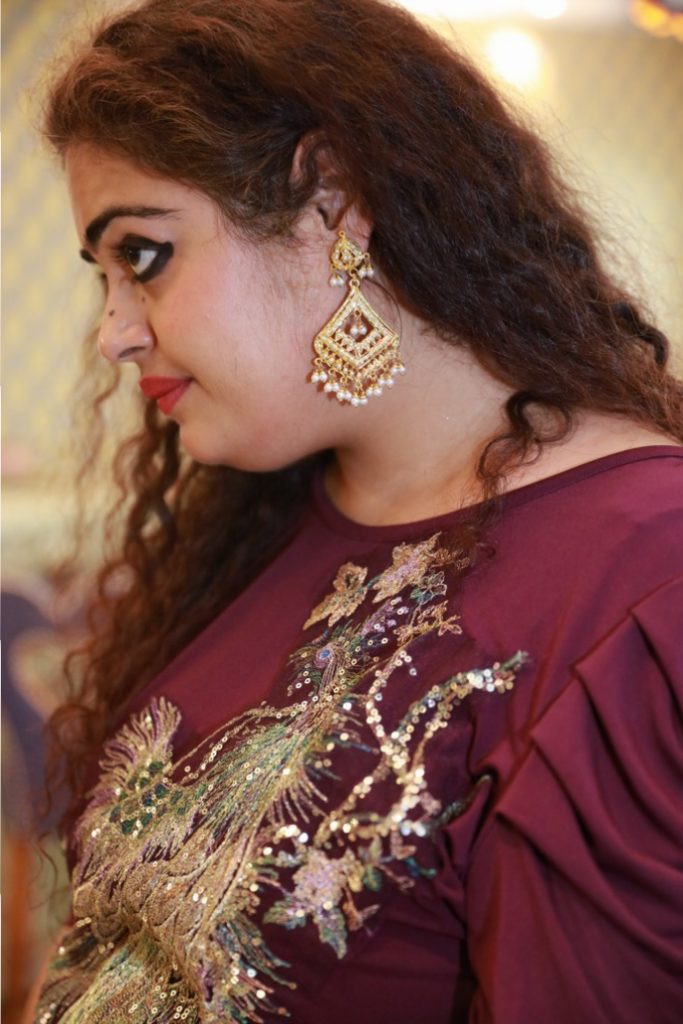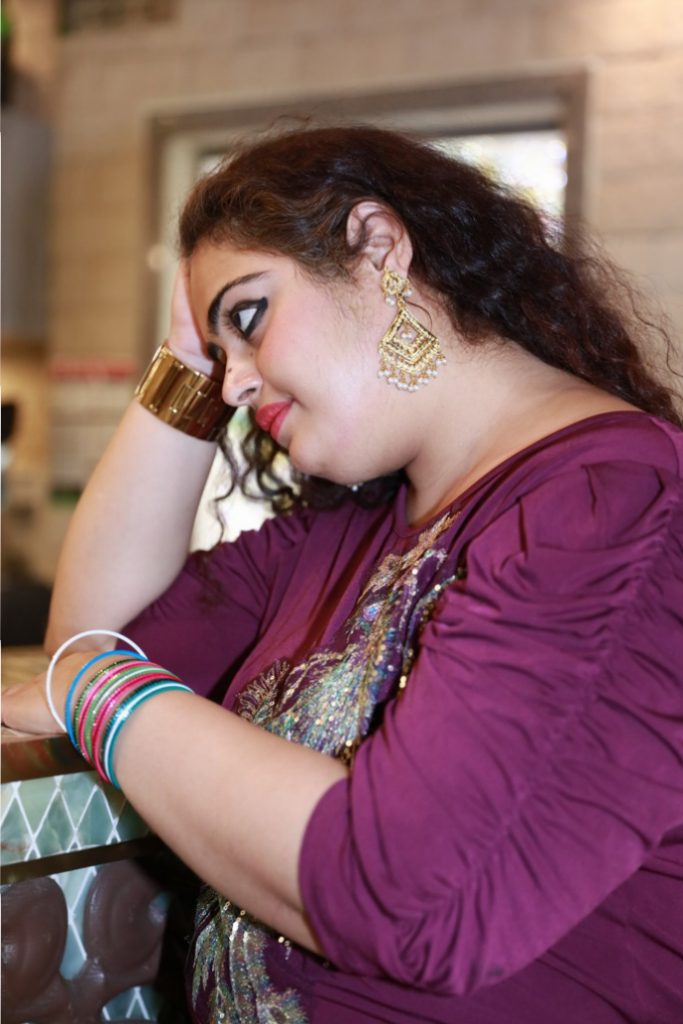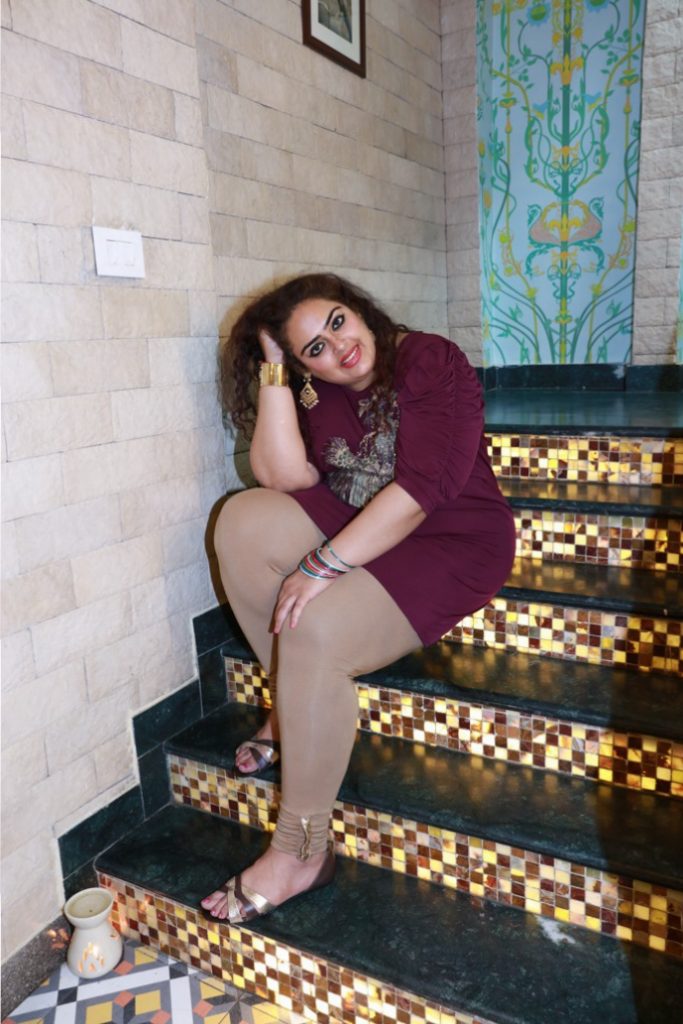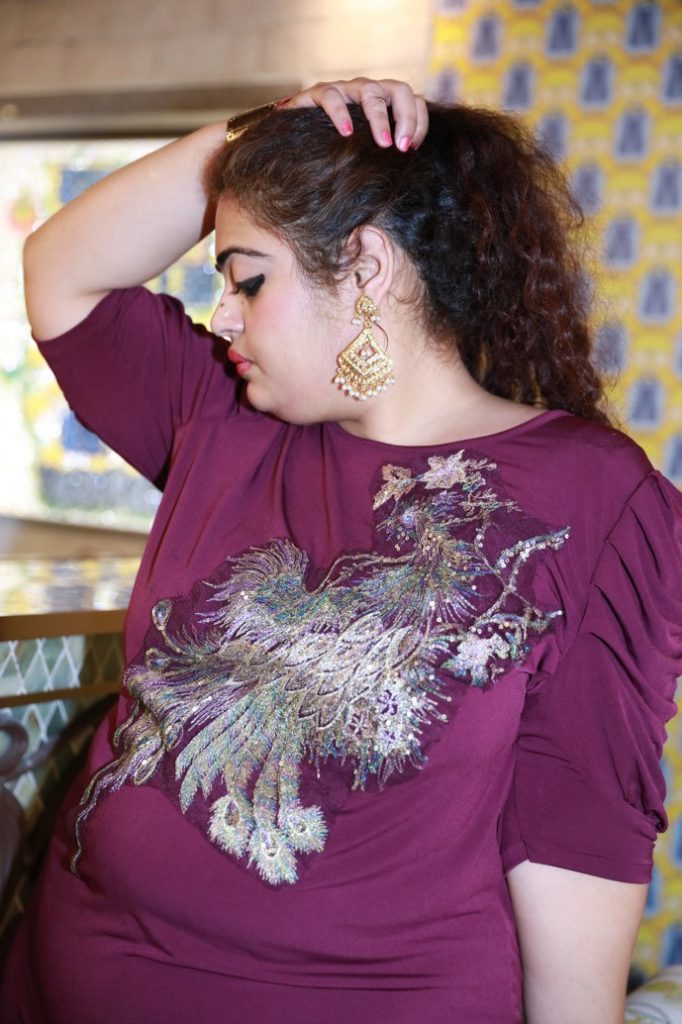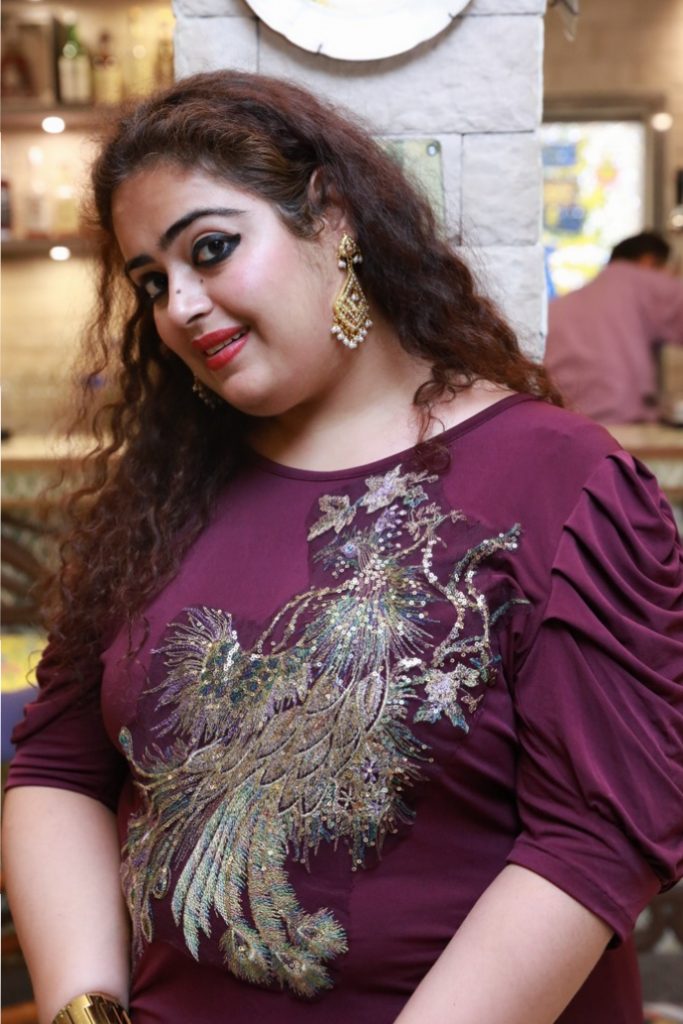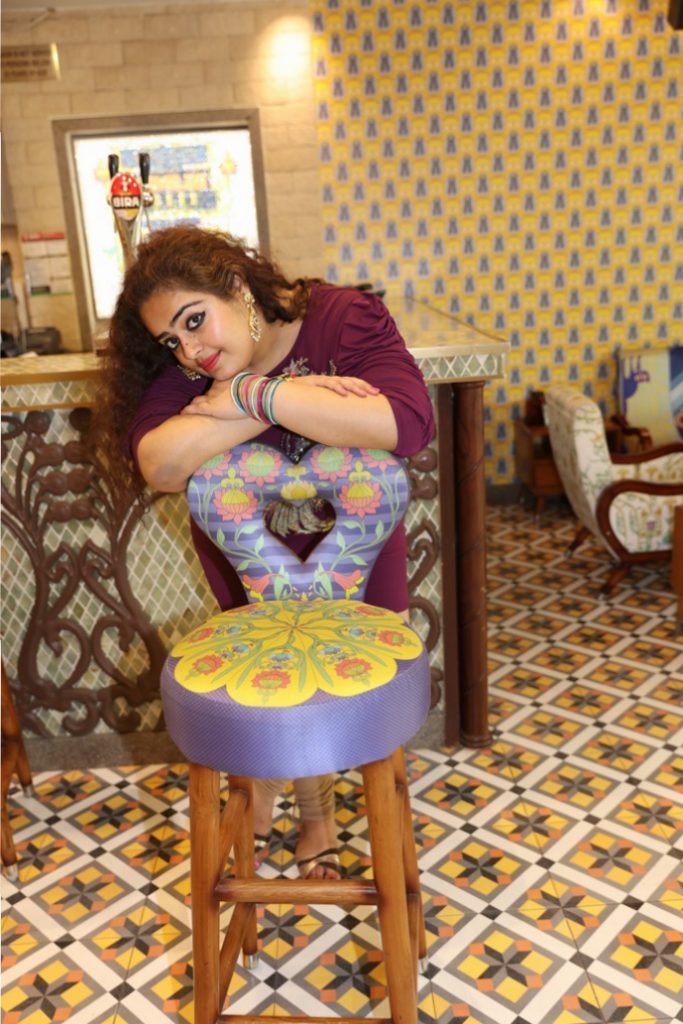 For the payal (anklet) with golden crystals & bead work, I used the same outfit but preferred to walk barefoot on the balcony stretch and looked at the lovely piece of the beautiful Indian ornament. It's a favourite with Indian girls, the anklet with chains lovingly embraced with stones, pearls and golden chains especially from Kartik, the designer of the wonderful OSR collection. I was really happy to own & wear this exquisite, traditional cultural piece of jewellery that I could not take my eyes off for long and would love to style it with a wedding attire in future or maybe the day I get married.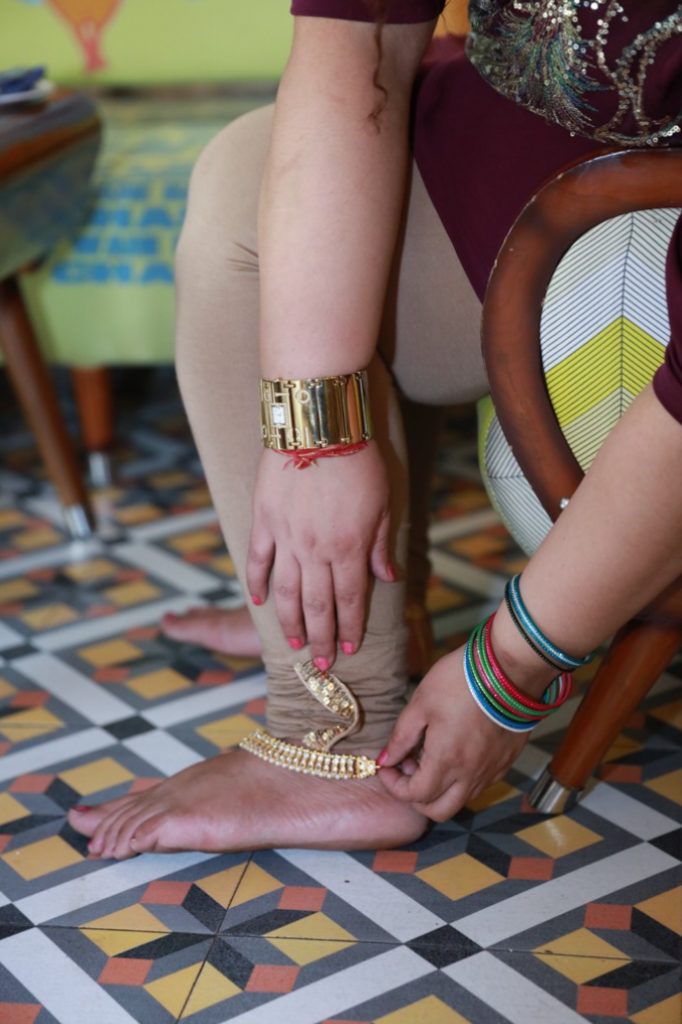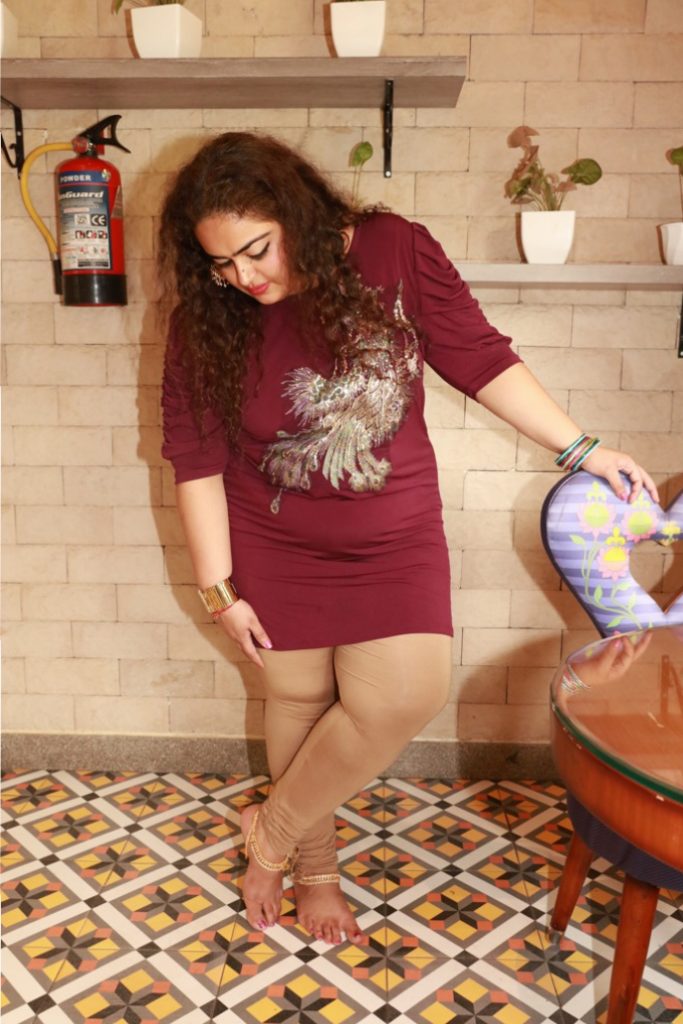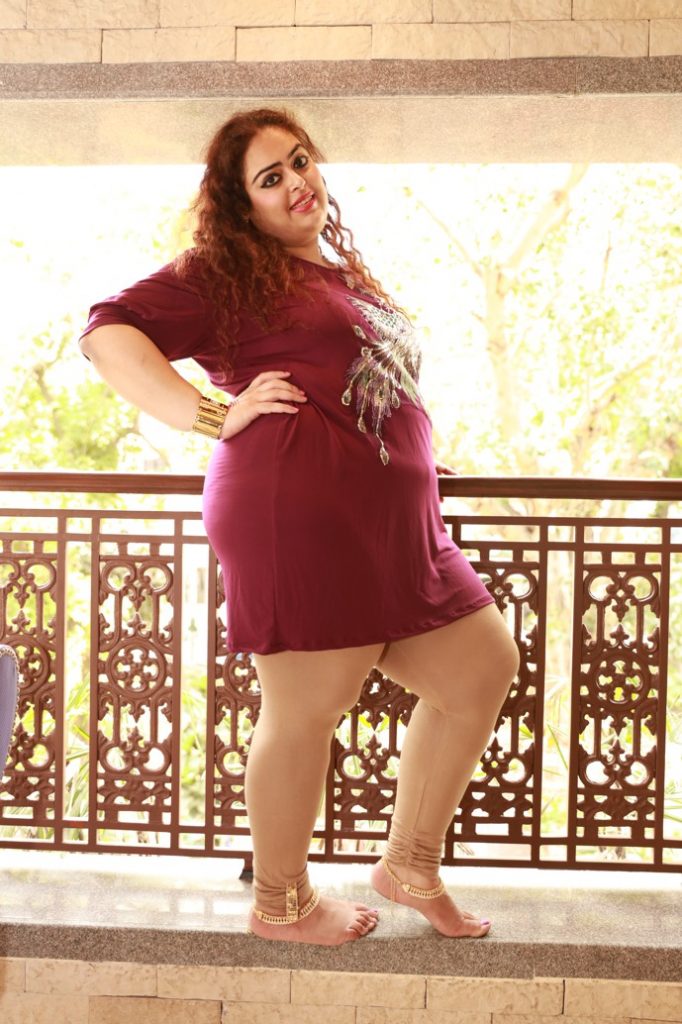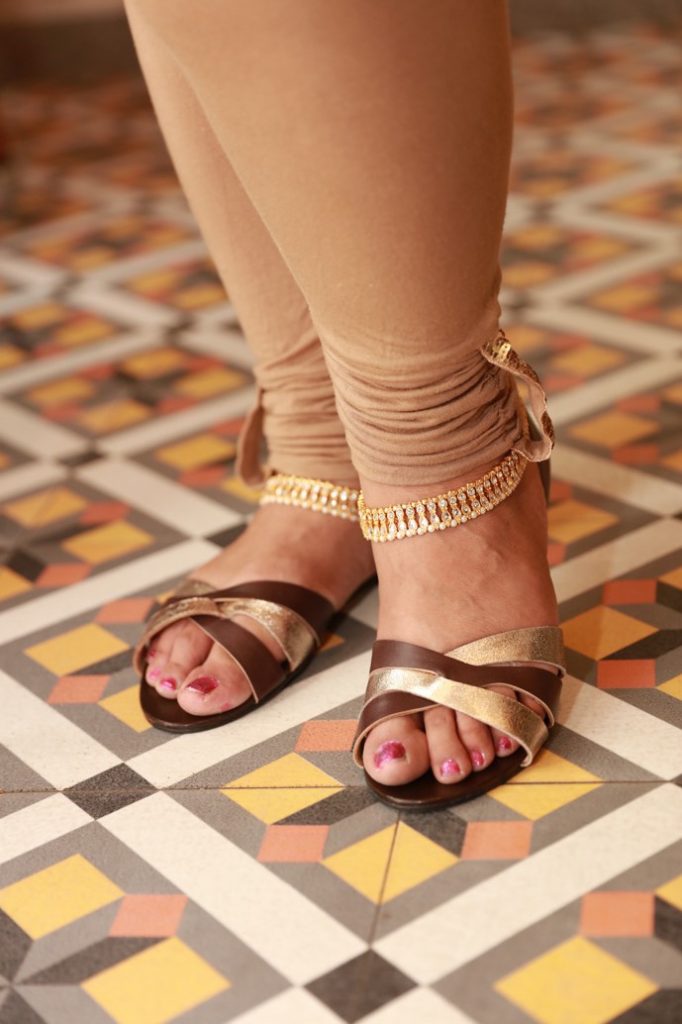 My parter in crime was Shilpa Arora, the co-founder of the blog who chose long hanging earrings made in kundan polki which had the perfect traditional design. She paired it with a green anarkali suit. The classy green and red suit perfectly gelled well with the meenakari earrings and made for a perfect outfit for a wedding or a function.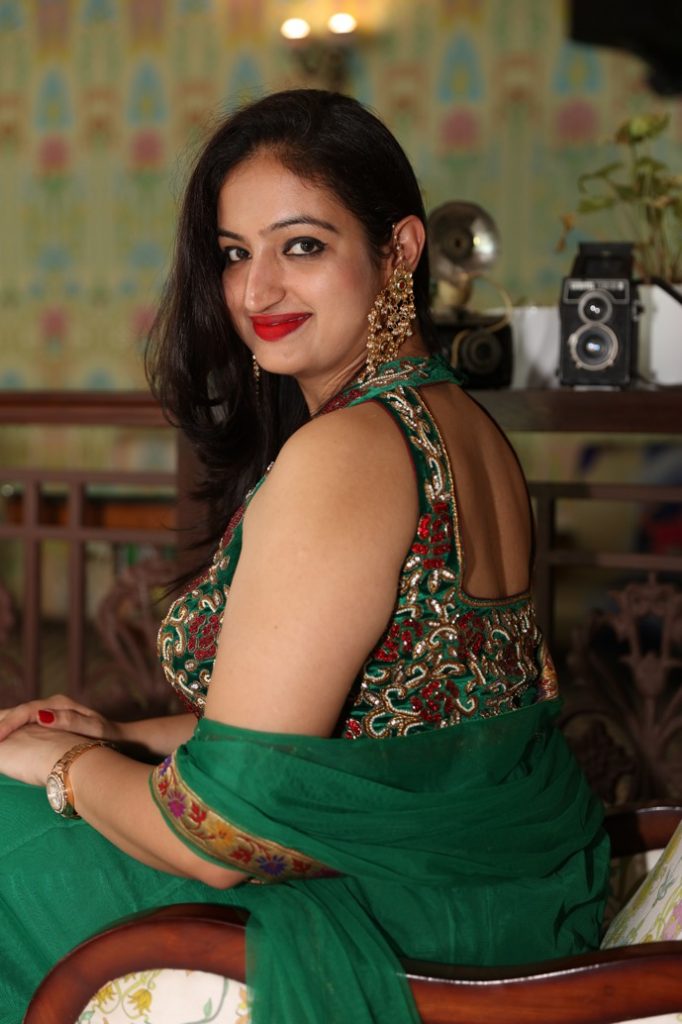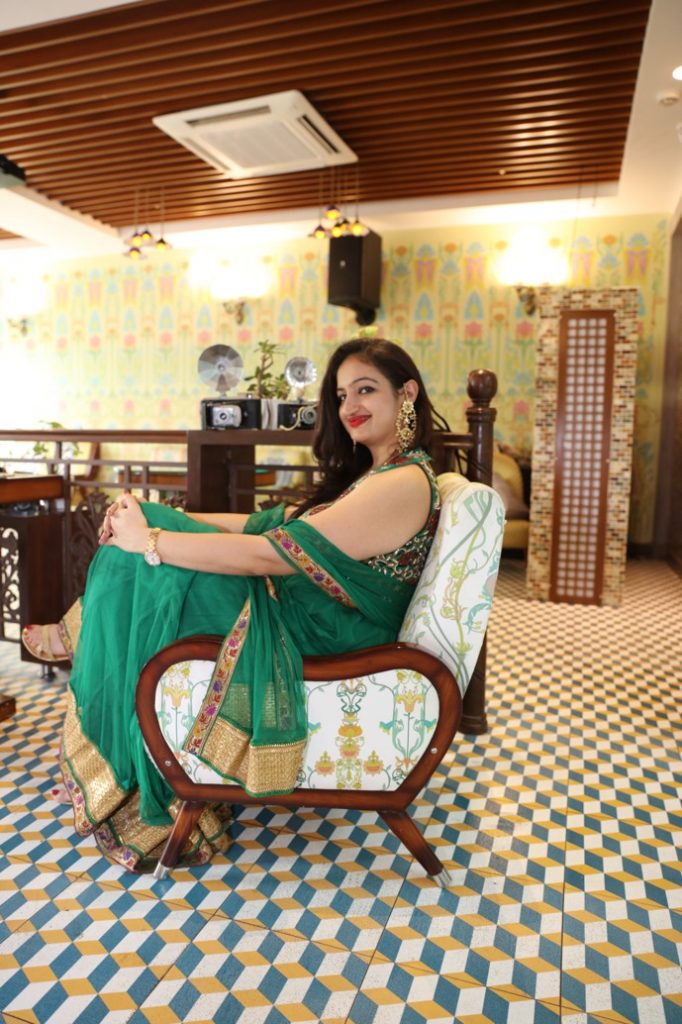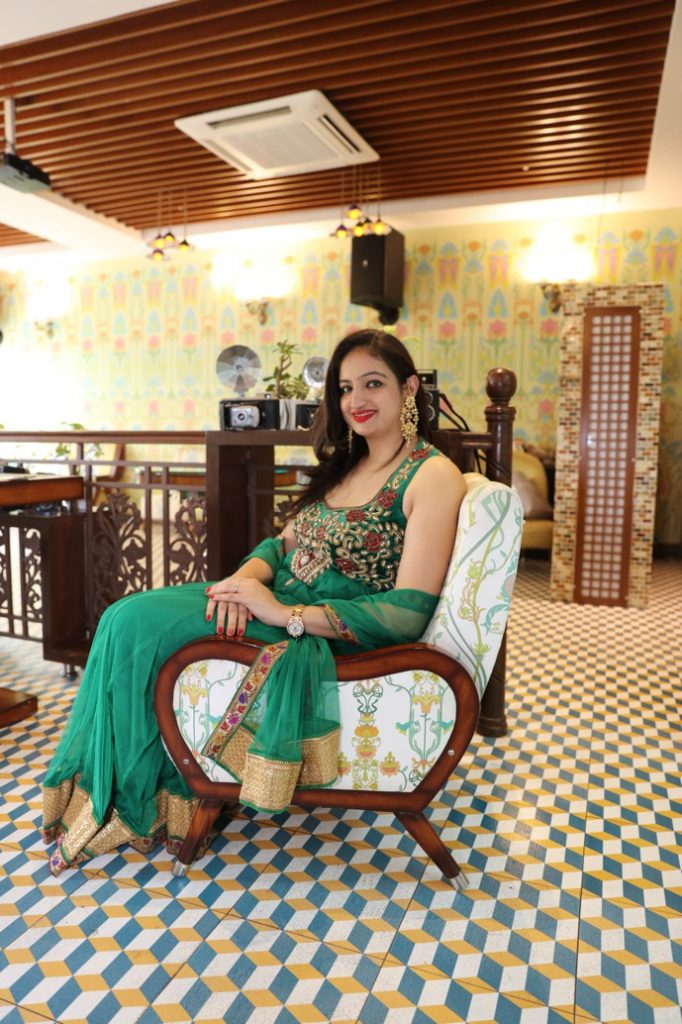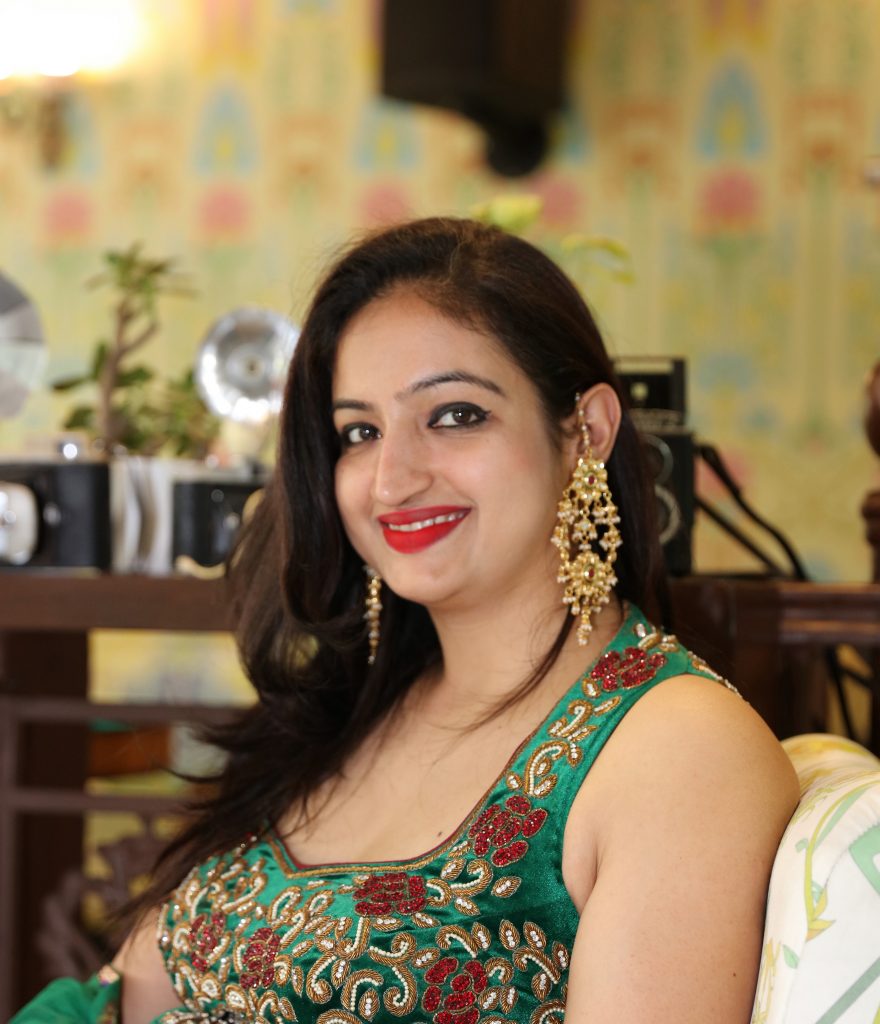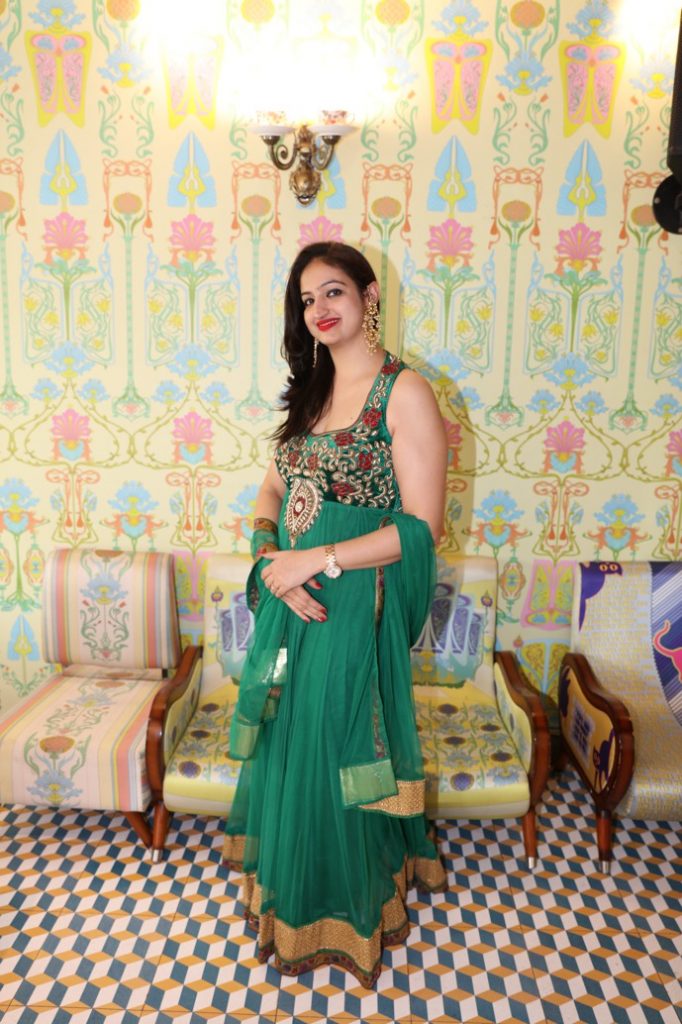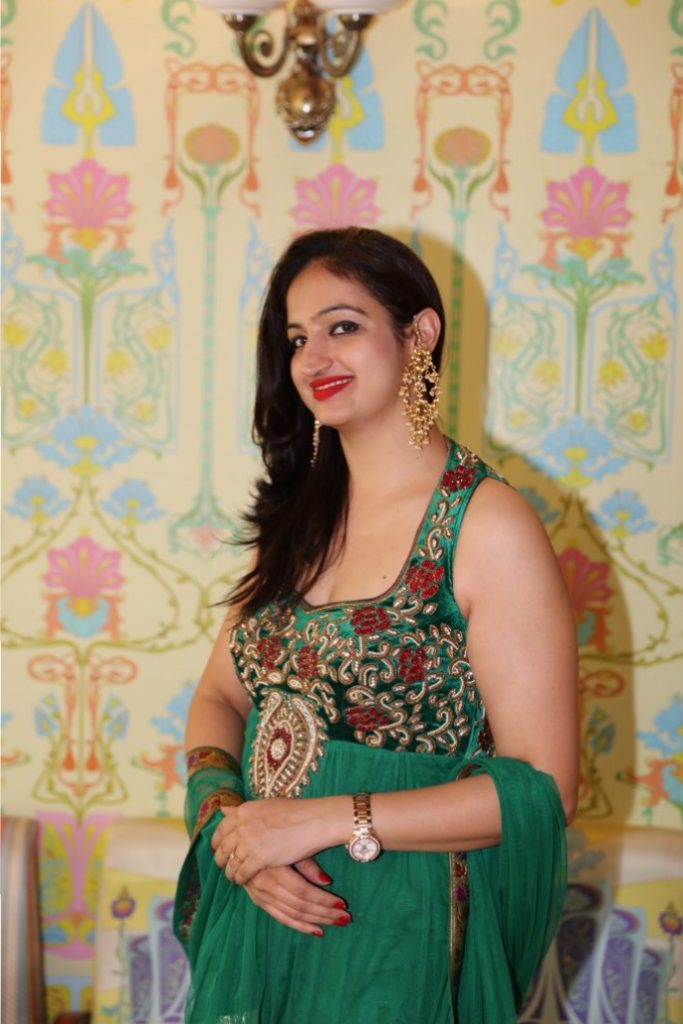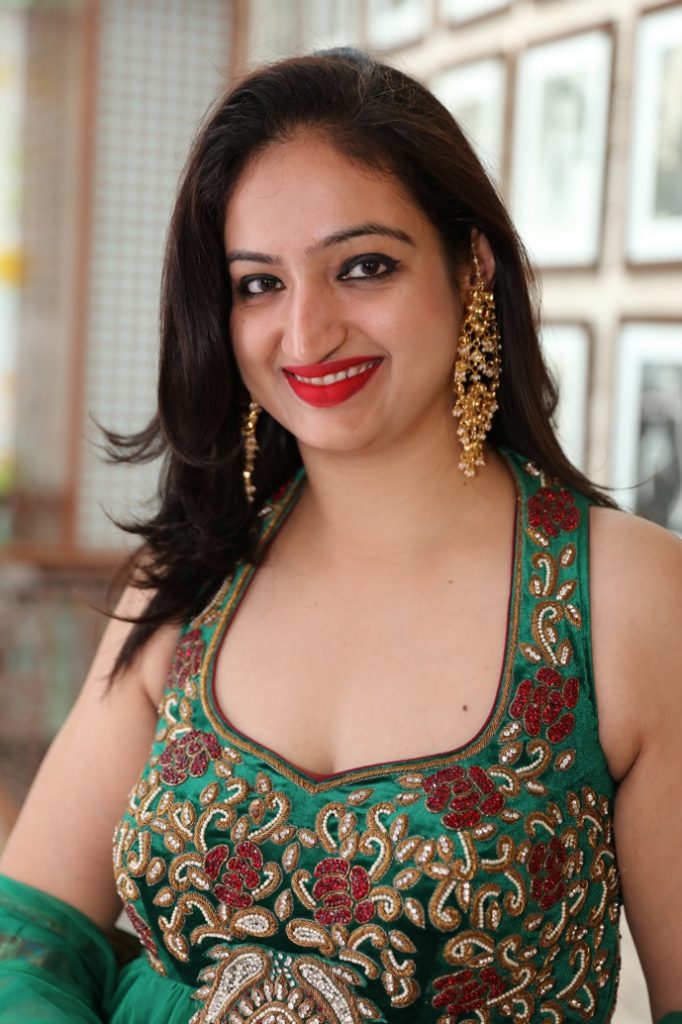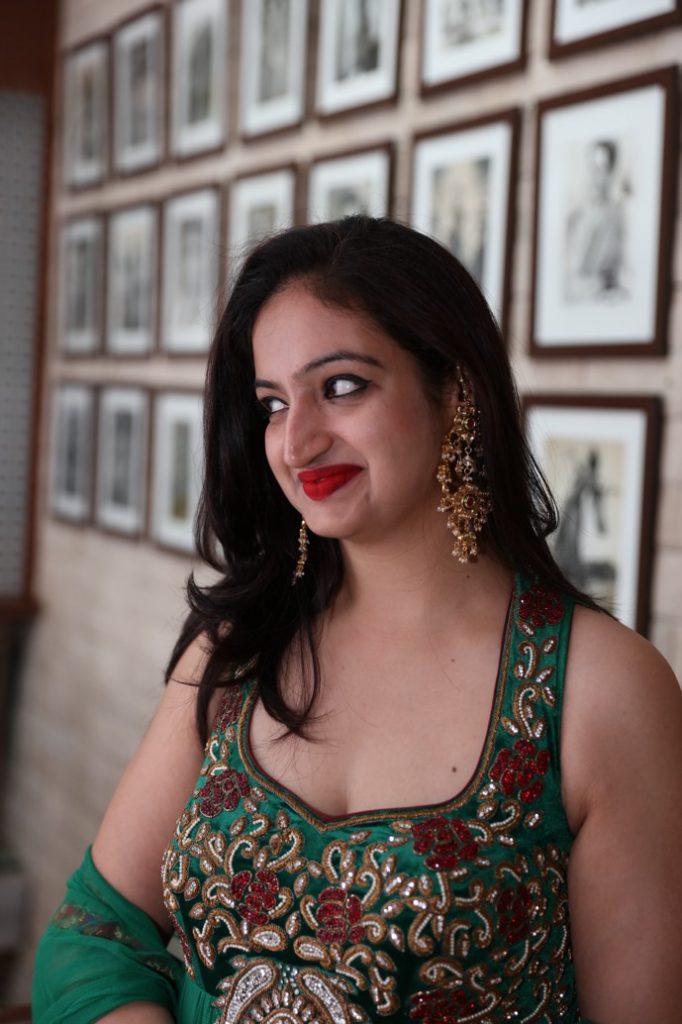 Team ChicLifeByte did tell you about Kartik's interesting journey! If you missed that read it here. Till then Happy Shopping! Afterall, life is too short to wear boring jewellery!
Location: Junglee Billee
Photography by: Gana Montalen