Amydus is a paradise for all the curvy girls who really lust for the fashion creations but worried how will they look in a particular creation just because they feel negative about their body i.e. the size factor overpowering their minds always. So here's a solution- you get the best in fashion & style and AMYDUS says it with a smile and cozy warm hope.
Amydus is a brand that caters to the very much needed demand of ready to wear plus size clothing online. You are sure to fall in love with the colours, fabrics, buttons, the softness, the comfort, the detailing of the embroidery or laces or the buttons done. Their fabrics don't bite or irritate be it red or green or blue. All clings on the body and takes your shape. They are soft, relaxed & easy going for the working or the playful woman of today. So whenever in a dilemma, just hit to Amydus and you're sure to love everything as once u touch the yarn or the thread you feel the magic weave in every breath & the complementing mix and matches are sure to make your heads spin and want more and make you addictive to the good taste in fashion world of the huge and big sizes.
So here's the golden look book that I created with the following textures and fabrics in my hands:
2) Red sequined tulip neck top
3) Jet black palazzo (very comfortable & soft)
LOOK 1:                    
The first look is my hot date red avatar look. I mean killing it & saying it with red with all the passion and tied or knotted in a golden jacket. This dress made me more confident coz I have the right attire for the right moment and the right day my date who says with a ring or a rose is the bait. To talk about three garments together it adds to the sexiness, charm & glamour and the black makes me die for the good sin.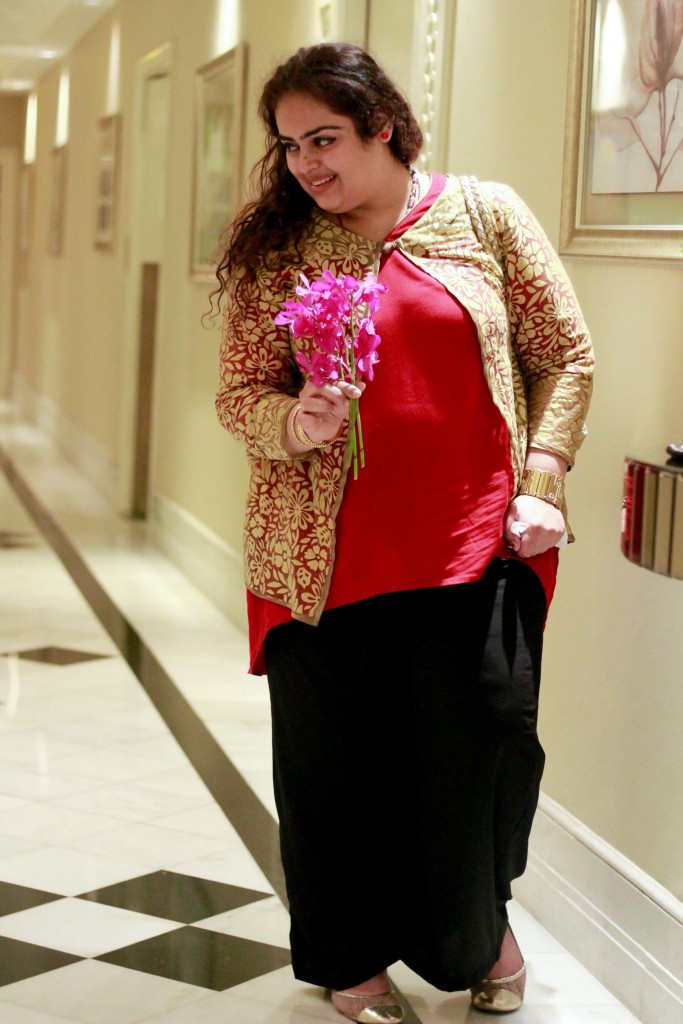 LOOK 2:
My second look is the Dinner party look. The dress in red, gold & black spells luxury, class & oodles of me snugly done in the warm creations. I feel chilled out to hit my dinner evening & then relax and make a mark amongst the guests.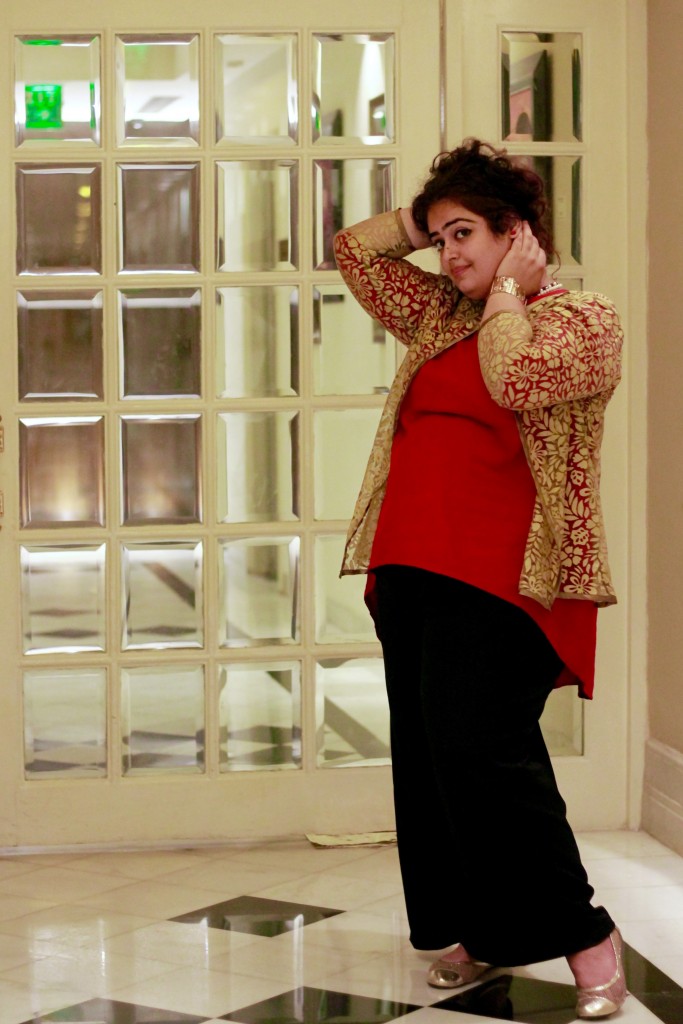 LOOK 3:
The next change i.e. my look 3 is my favourite coz this is the party time look- The sexy goddess or the damsel in distress with bangles & the red and golden alluring magic working on me. The lady in red in me comes out & freeze till my locks become so long like Rapunzel & prince comes to rescue me of the gaze that in my eyes only he stays…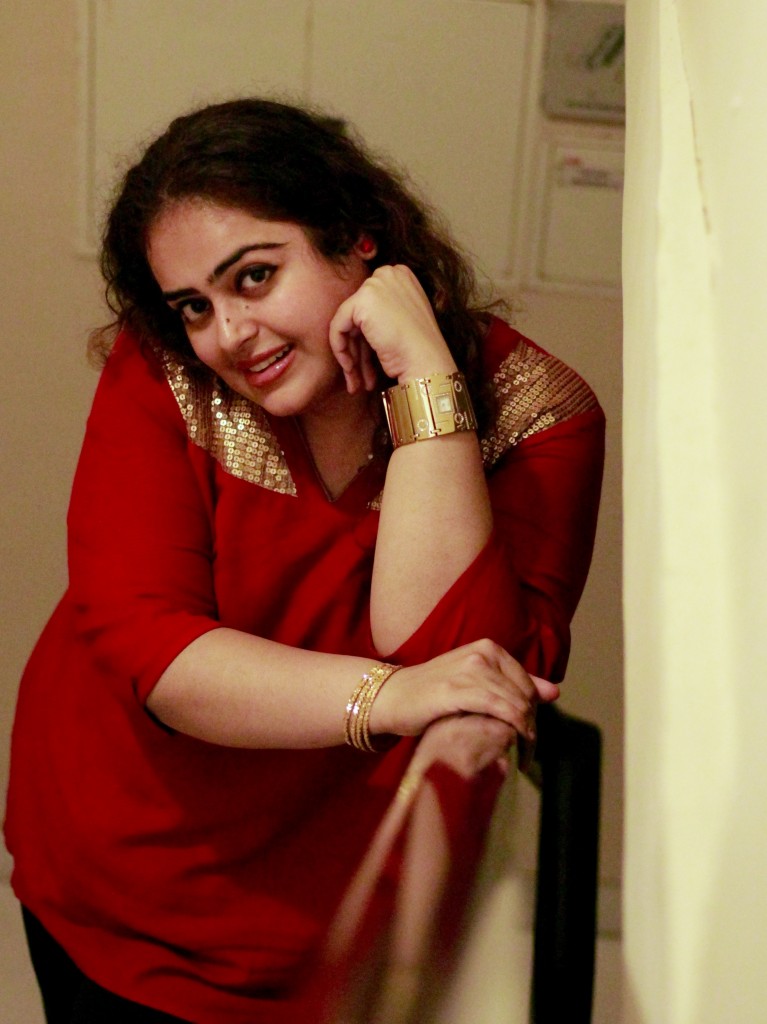 And the Rapunzel book closes when the lovers eyes meet & they die with the kiss of death.
PS: ChicLifeByte will be holding a giveaway soon wherein you have a chance to win Amydus vouchers. So stay tuned 🙂
Photography Credit: Sunny Shedha