The Kids Menu at California Pizza Kitchen is drafted intelligently keeping in mind key factors such as health, nutrition, taste, choice and flavour catering to kids of all ages. I felt really happy that California Pizza Kitchen invited me with my son Siddhant for tasting of Kids Menu.
A table was specially booked for my son, wherein he experienced a special feeling of care and warmth. California Pizza Kitchen's interiors were done in an earthy and artistic manner. The walls had a finish of raw brickwork with California Paintings all over. The Kids Menu was presented before Siddhant and now was the time to make his choices.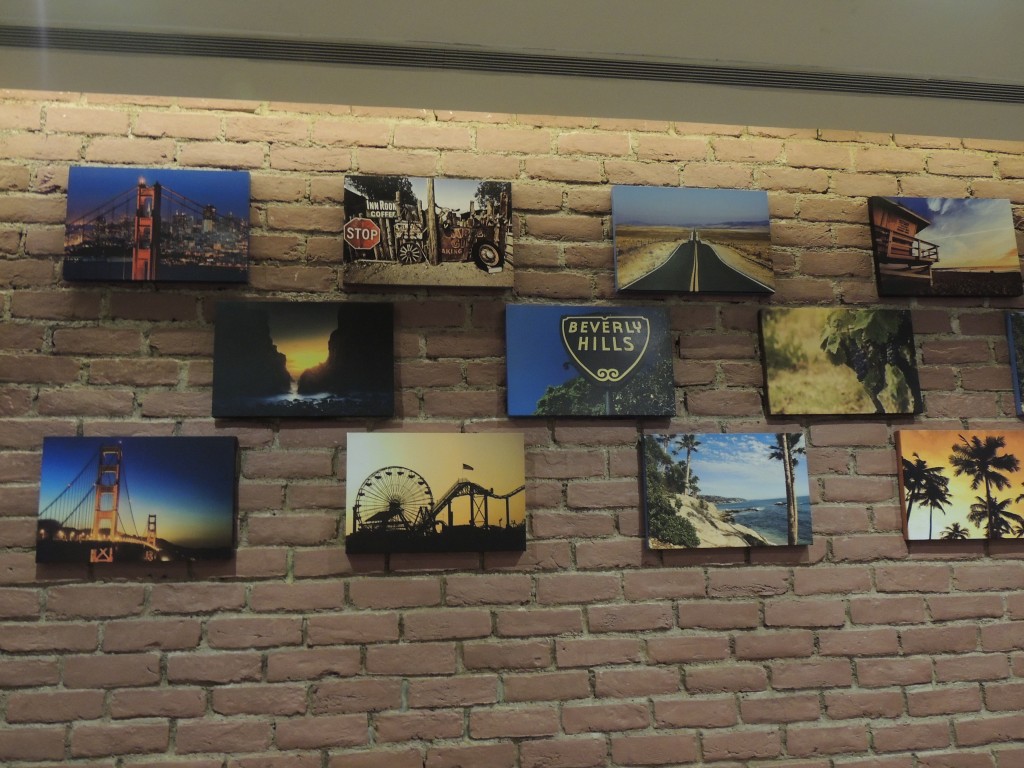 The beverages Menu had milk shakes like Chocolate Milk Shake, Strawberry Milk Shake, Shirley Temple and many more. Chocolate being 'Kids Best Friend', he ordered Chocolate Milk Shake for himself. It was a perfect blend of chocolate and ice-cream incorporated with the goodness of milk. It had perfect percentage of chocolate not making it too sweet or too bitter.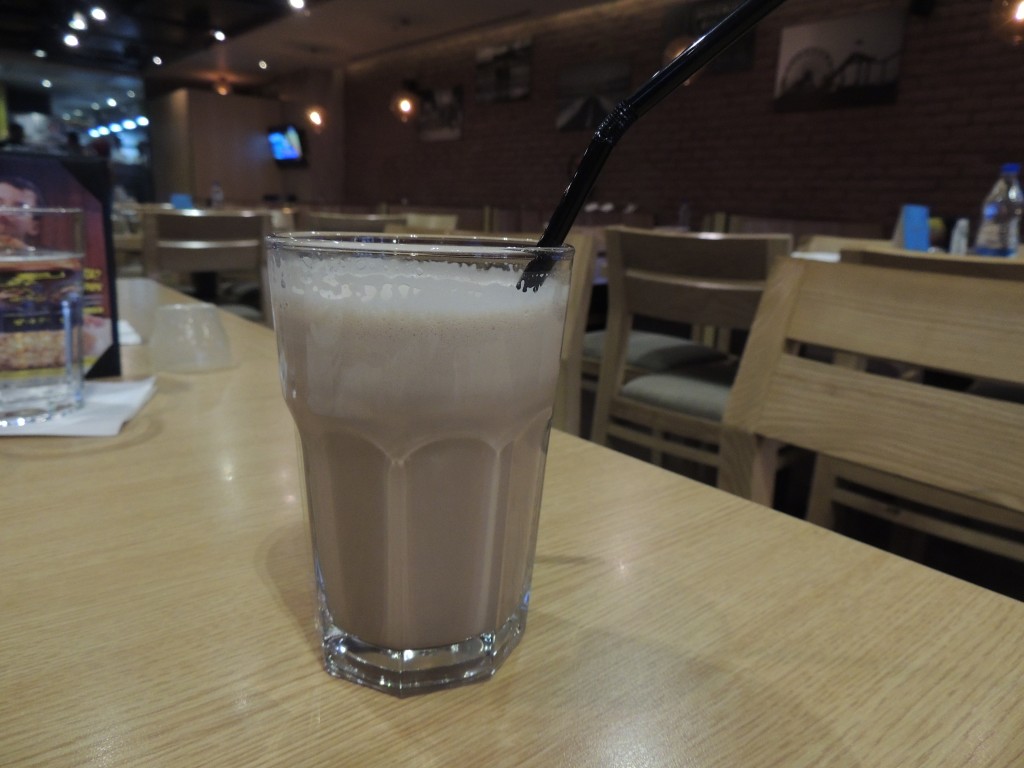 CPK offers a Kids Meal at a very attractive price of Rs 475 which comprises of Pizza or Pasta, Beverage plus Dessert. Siddhant was really excited to order a pizza of his choice. CPK has a huge variety to offer in Pizza such as Original BBQ Chicken, Hawaiian, Veggie Delight, Pepperoni and Traditional Cheese. Original BBQ Chicken and Veggie Delight were his two spontaneous picks and he waited patiently sipping his mouthwatering chocolate milk shake.
The Original BBQ Chicken Pizza tasted delicious with BBQ sauce and shredded chicken. The chicken had a unique aroma and was cooked to perfection. It is surely going to become the most Favourite Pizza for the little ones with nutrition of chicken with a barbecue flavour.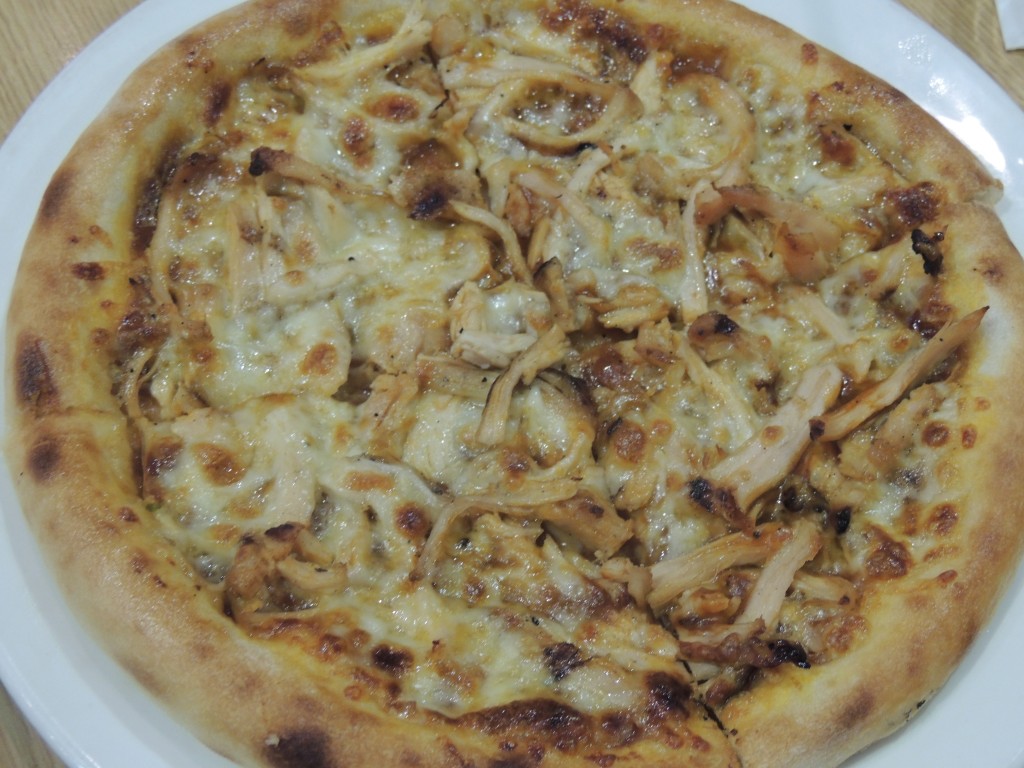 Secondly came the Veggie Delight Pizza with flavoursome toppings of corn, tomatoes, onions and bell peppers. The crust of the pizza tasted fresh and was soft enough to make it easily chewable for the little kids. Siddhant loved having every bite of heavenly delicious pizzas.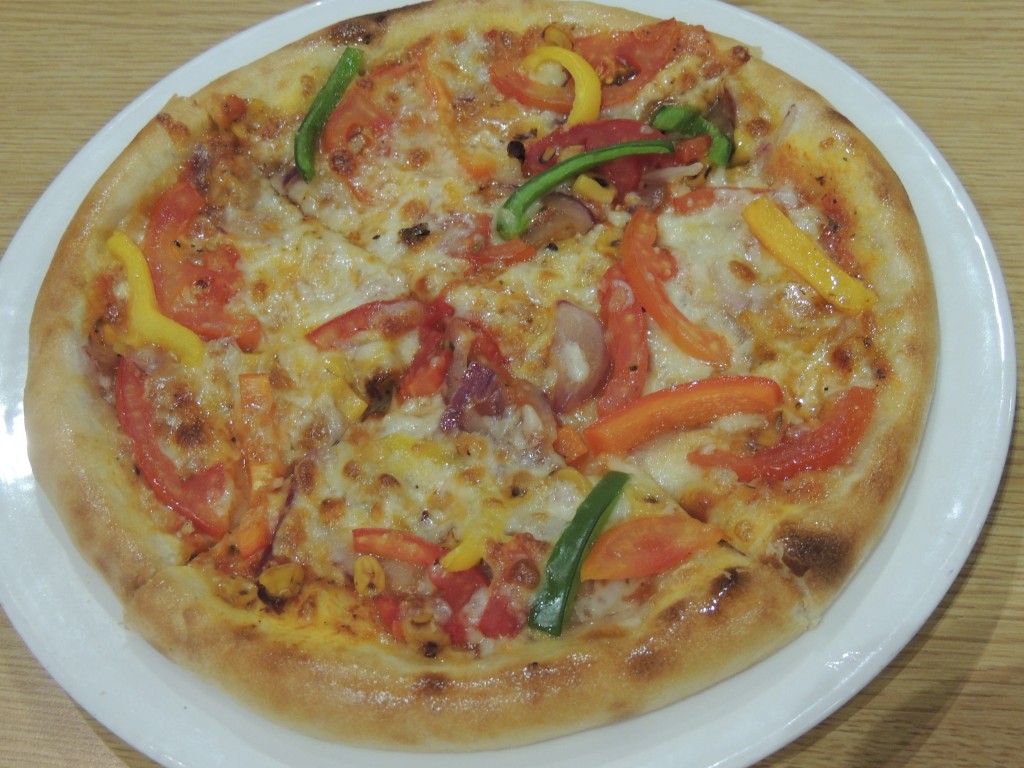 The all time favourite Pastas Section had variants such as Fusilli Alfredo with Parmesan Cream Sauce, Fusilli with Tomato Sauce and Fusilli Pesto with light cream pesto sauce.
The USP of California Pizza Kitchen lies in preparation of the sauces. They are freshly prepared with no additional preservatives adding ensuring health benefit for the kids. The sauces are prepared in 20 different variations delivering unique flavour to every dish. Pesto sauce is specially blended with white sauce to tone down flavour of basil leaves to suit taste buds of little ones.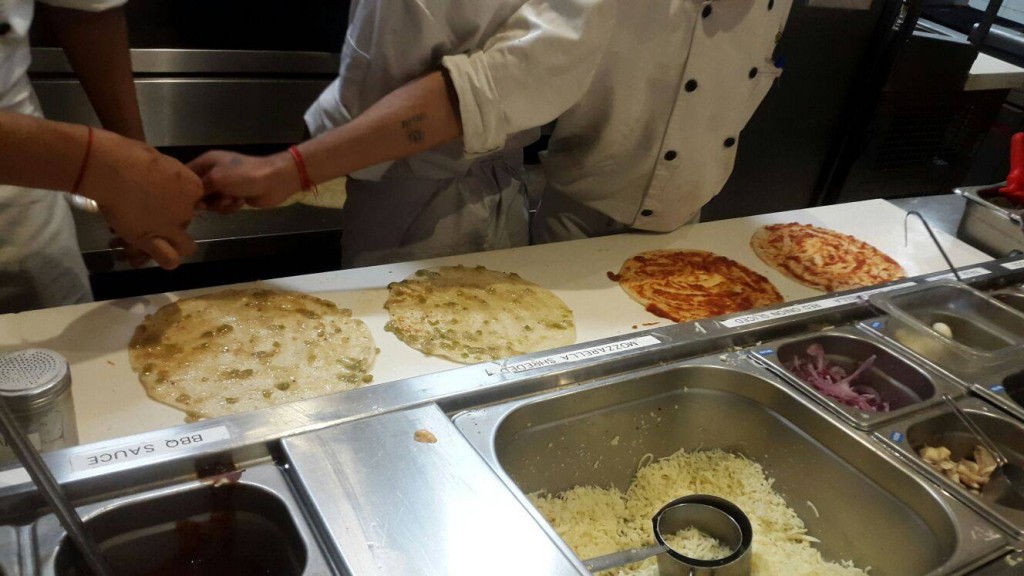 Kids meal remain incomplete if they don't order 'French Fries'. Siddhant too was eagerly waiting for it and soon as the plate full of golden crisp 'French Fries' came, I could see the twinkle in his two little eyes. The Fries were perfectly cooked to deliver proper crunch.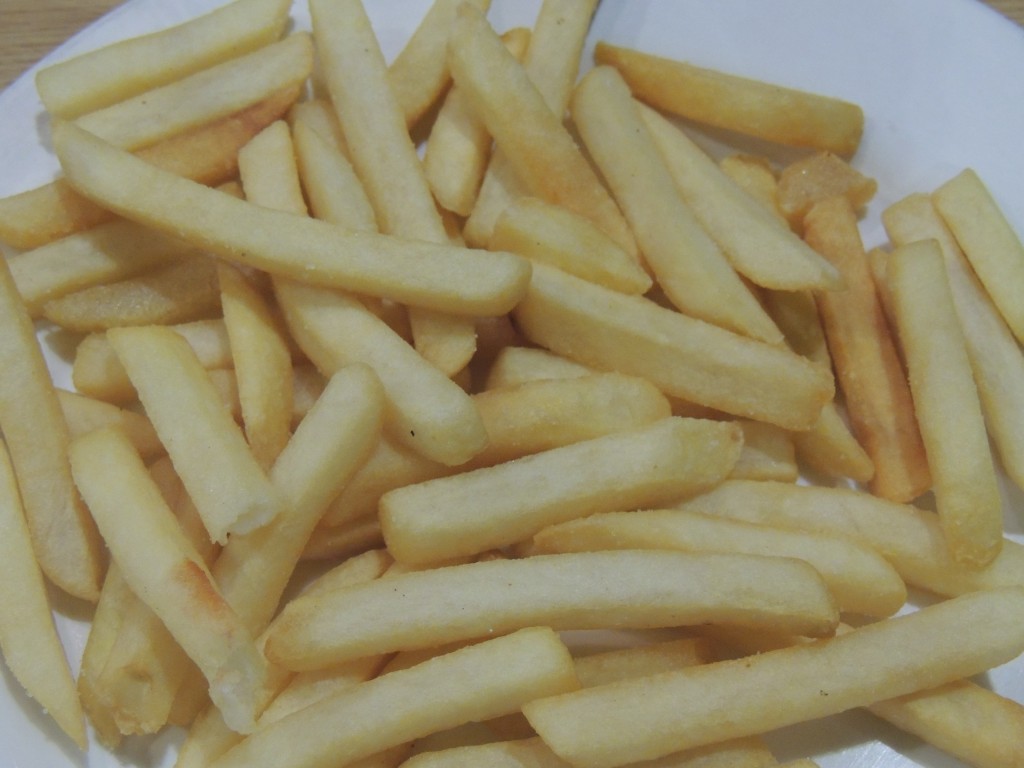 While Siddhant was relishing the crispy fries, there came a surprise 'Bowl full of colourful Gems' and he shouted 'Yippee'. California Pizza Kitchen is surely an expert in making kids dining experience a memorable one. The cutlery placed on the table were nicely covered in tissues for proper hygiene for the kids. California Pizza Kitchen has designed everything considering how delicate and precious little ones are!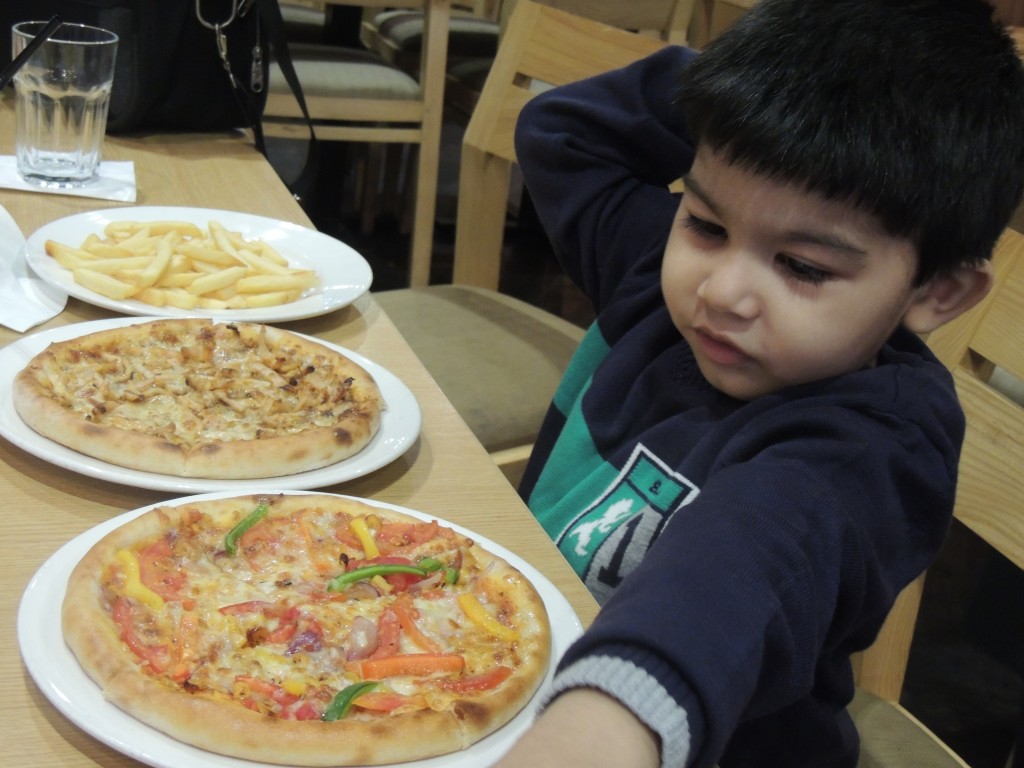 It was time for final and most interesting course of the meal -'Desserts'. Very beautifully decorated with fresh whipped cream, lined with chocolate syrup and topped with a cherry appeared "Brownie". It was moist, soft, warm and heavenly delicious. The combination of warm brownie with whipped cream tasted real good.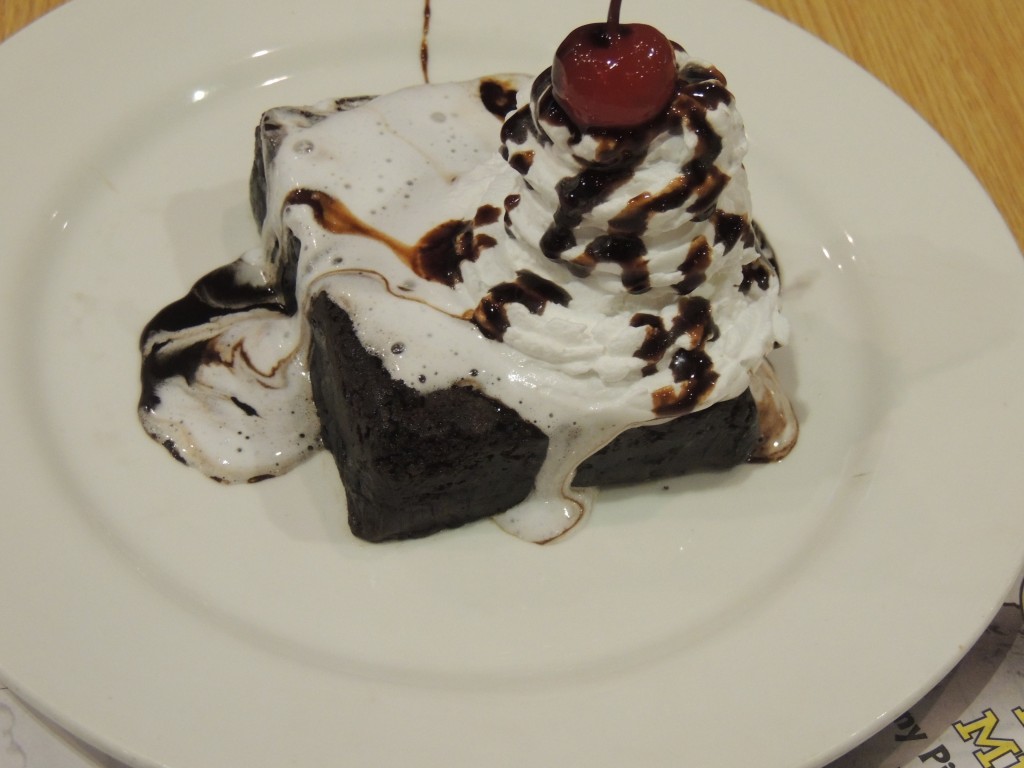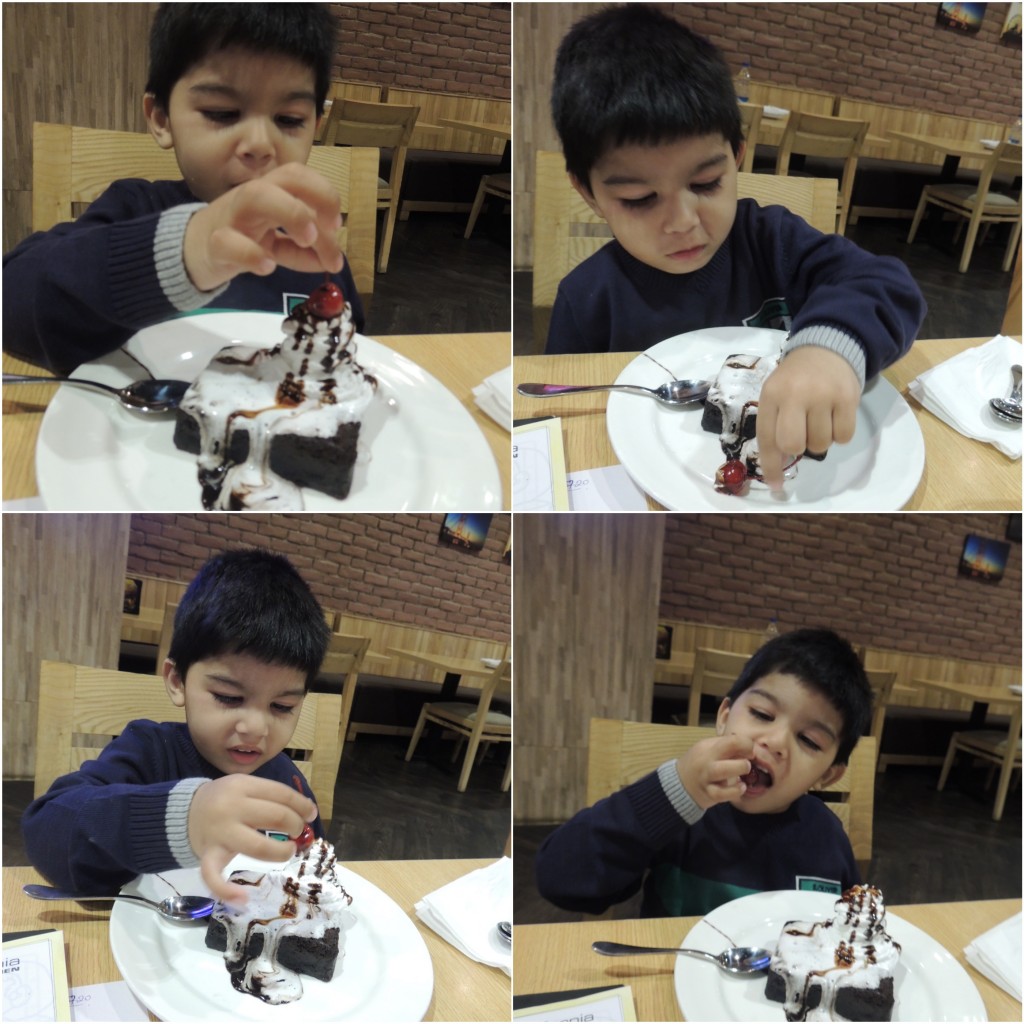 My experience of dining at California Pizza Kitchen was an interesting and unforgettable one. I really admired the way they make one feel special and cared for!
Review Credit: Sonal Gupta