Being a travel enthusiast, Airport is one of my favourite spot 🙂 And airport isn't only about aircrafts or flights but a lot of other interesting things….like shopping and food!! Team ChicLifeByte did give you a review of Delhi Duty Free a few days back and this time it's about food. So while I was taking a flight from Terminal 3, I stopped by at Plaza Premium Lounge of the Indira Gandhi International Airport situated on Level 1 of the airport (the same level where you have the food courts) post collecting my boarding pass and clearing security check.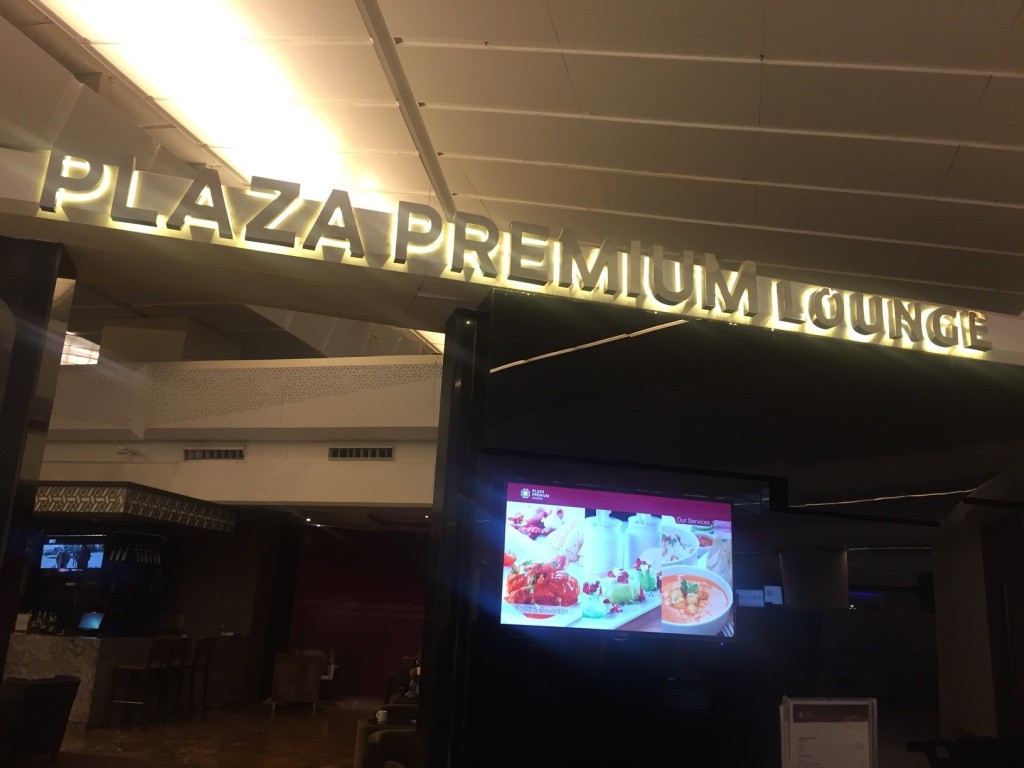 As I entered the lounge spread across 6000 sq.ft, I was quite impressed seeing the state-of-the-art' infrastructure with distinctive design, range of delectable food and beverages, interactive services and value-added facilities aimed to maximize comfort and convenience for all travellers. The lounge which can easily seat 185 guests at one point of time gives the opportunity to travellers to enjoy a wide array of services including business centre facilities. Visitors can interact with the chef at live food counters and indulge in delicious freshly prepared food whilst plush seating areas which are thoughtfully equipped with USB ports to keep travellers connected. Power showers are available for those looking to freshen up before their next flight or simply indulge in a relaxing massage for an ultimate pre-flight rejuvenation experience.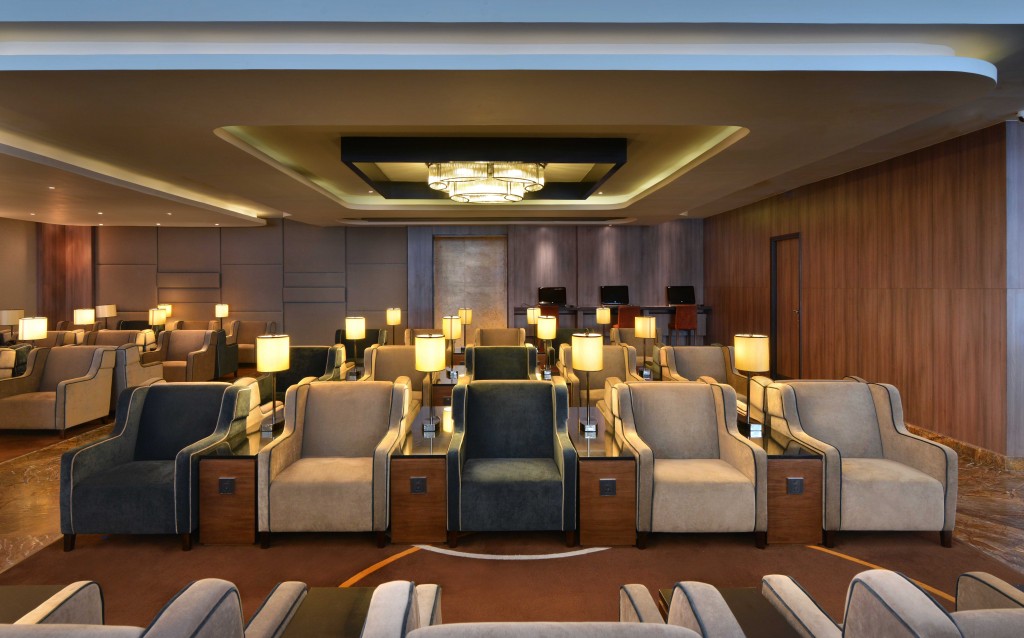 I made my way to the food section and on the breakfast menu that day was Idli & Sambhar with 2 chutneys, mooli and pyaaz paratha, chana aloo bhaji, vegetable daliya, cut fruits + tomato + cucumber. Breakfast can get quite boring and monotonous. Therefore, to encourage all travelers to start the day with a healthy and nourishing meal, Plaza Premium Lounge introduced an interesting breakfast menu for people on the go, which is light, quick and delicious.The chef on duty was Chef Rajesh who has been associated with the lounge for the last 3 years and was on a shift from 11 PM to 8 AM. He did take me around and gave all the information that I was looking for. Infact, he took me to the kitchen as well which where lunch was getting prepared.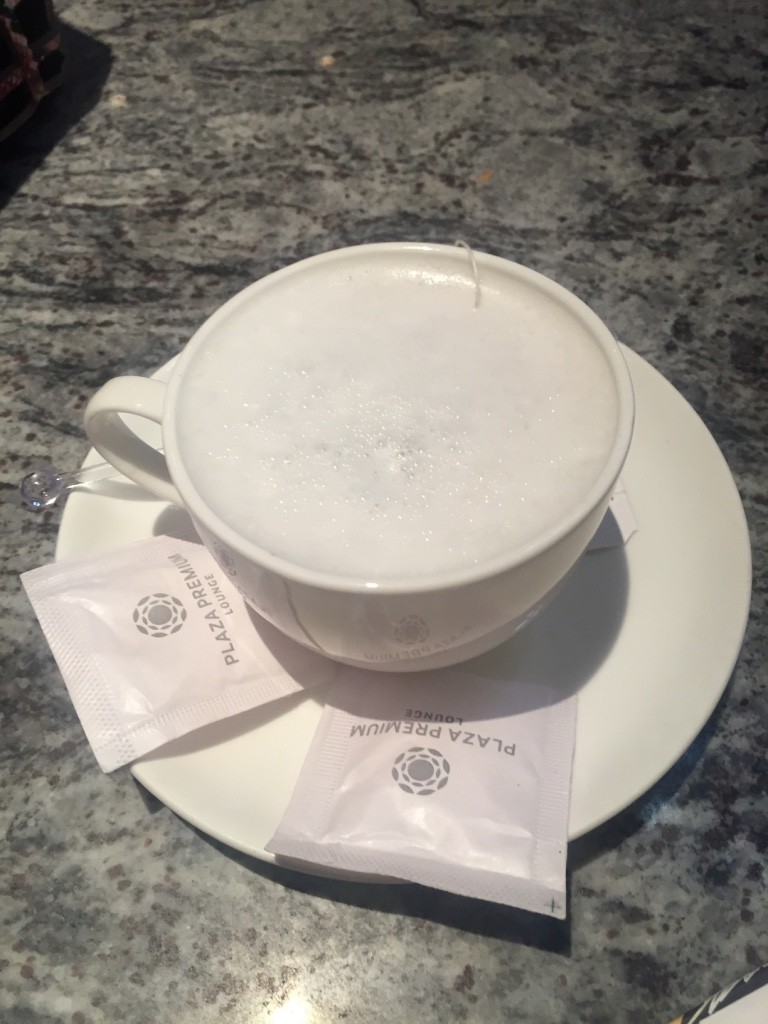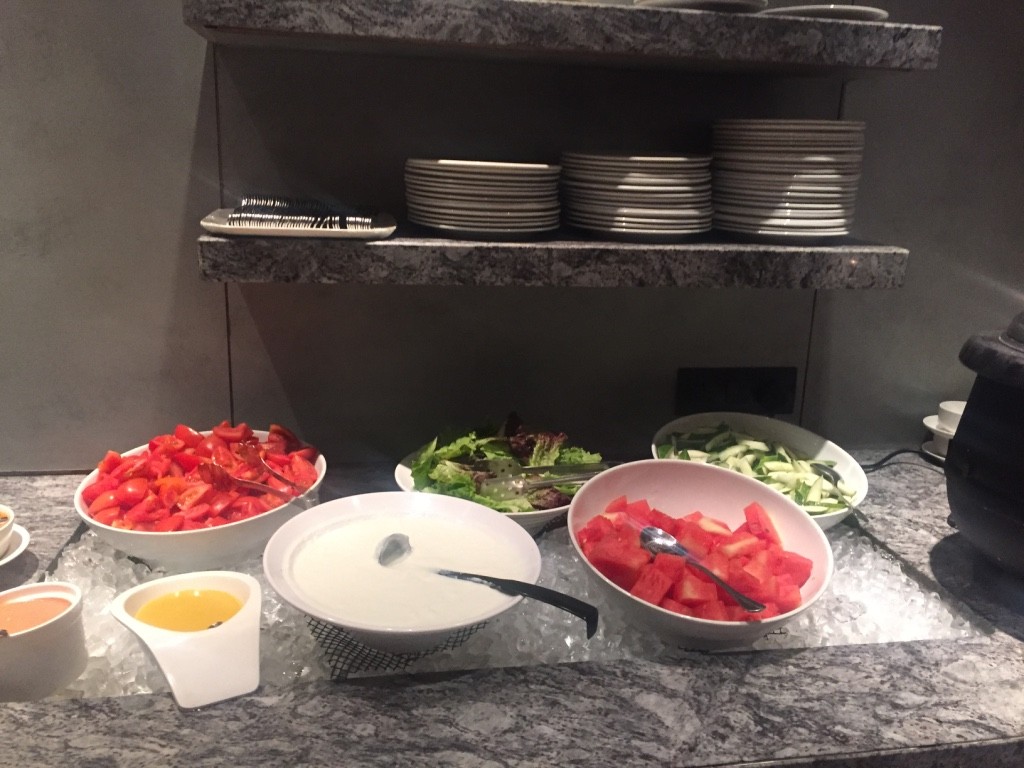 Without much delay, I did grab a plate to try out the scrumptious food laid right in front of me. The first thing that I tried was one of my favourite breakfast item Idli Sambhar which was served with 2 types pf chutneys-coconut and tomato. Though I wasn't too convinced with the colour of the sambhar but it did taste nice. Not too spicy, the sambhar was cooked well with a lot of vegetables. Idlis were soft and fluffy.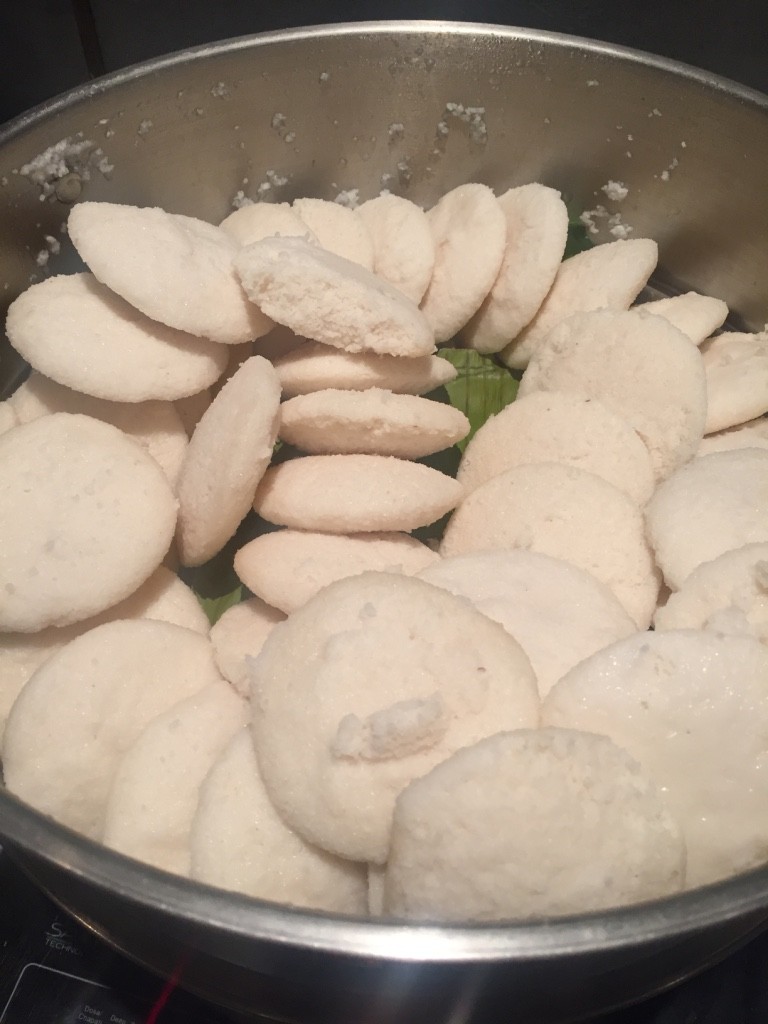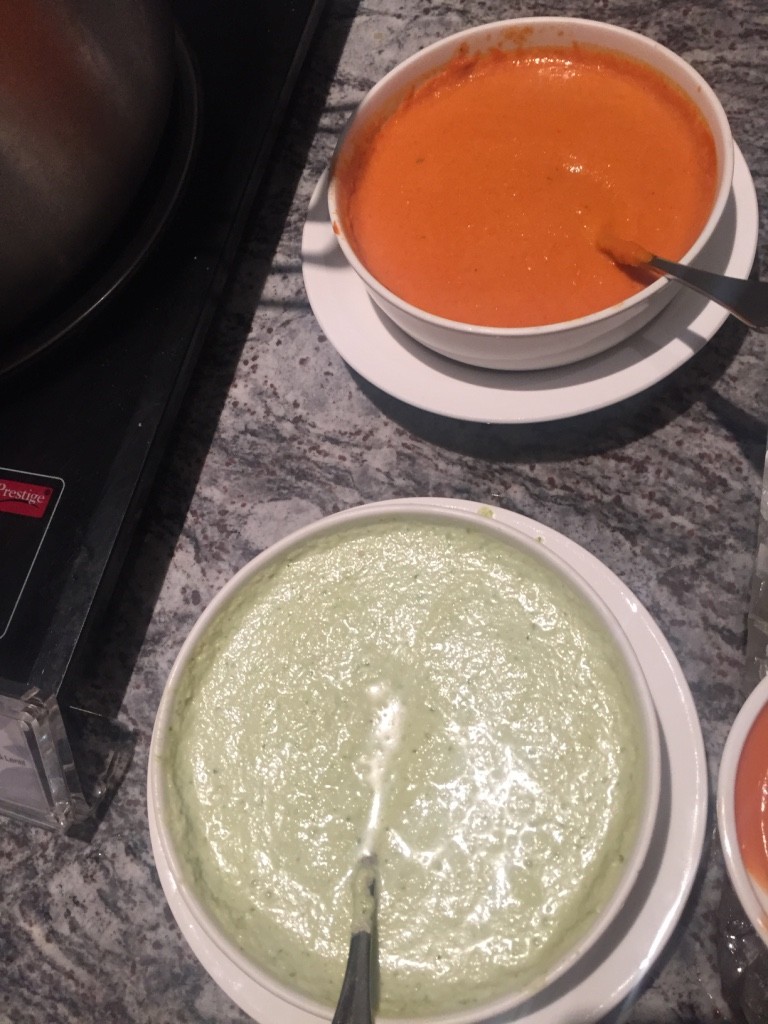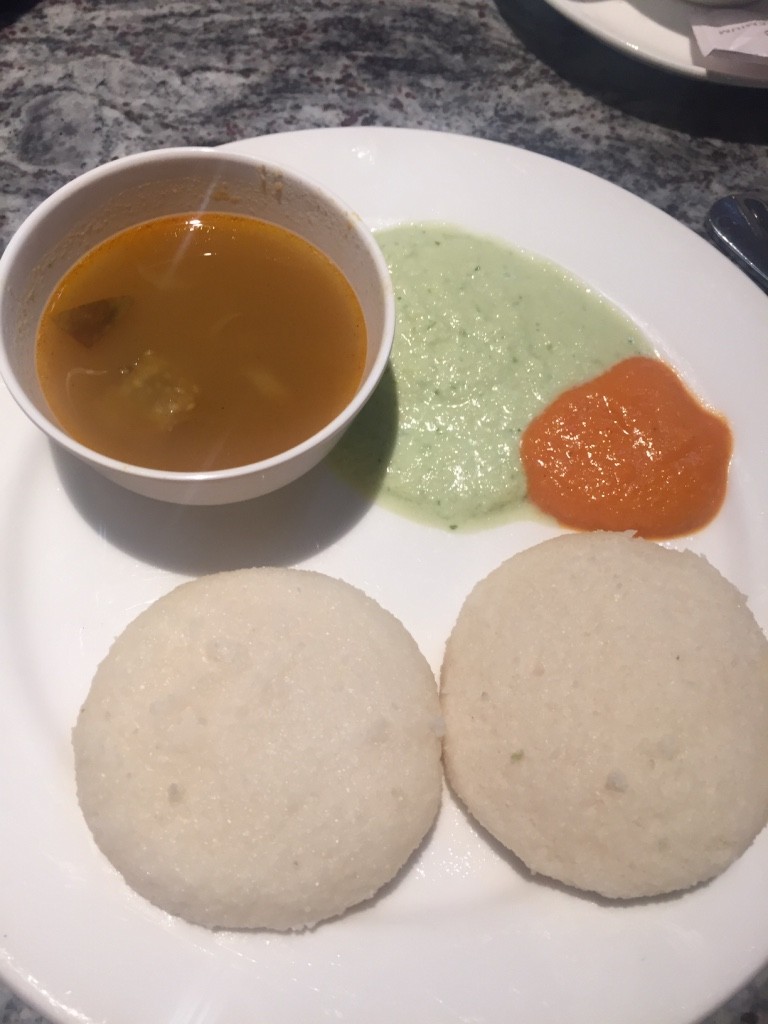 Chana along with mooli pyaaz parathas did make a great combination. Chanas were not too spicy, flavourful and made for a nice early morning treat.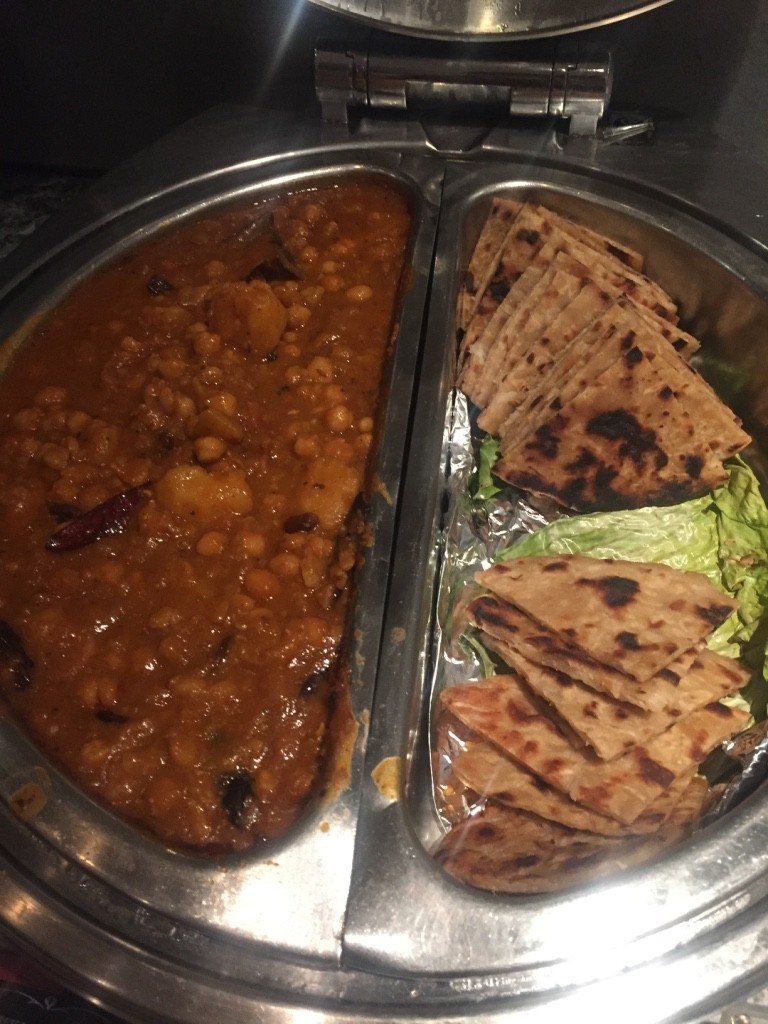 Next thing that I tried were cut watermelon which were cut in convenient pieces. Though I really wanted to try the omlette from the live counter but I was travelling on a Tuesday (I am a vegetarian on Tuesdays) so could not. I did try the toasted brown bread with butter.
Next person we met was Vicky Saraswat, Lounge In-charge who gave us additional insights about the lounge and its services. Designed by Hong Kong based Architect Kinney Chan, the lounge is divided into several zones to provide travellers with multiple options so that they can tailor their experience according to personal taste. Guests can choose from a variety of seating options such as comfortable sofas to relax on or fully equipped internet workstations for catching up on last minute work. For those looking to unwind, the stand alone bar is the perfect place. The open plan lounge experiences an abundance of natural light which, coupled with lush greenery, creates an inviting and calming ambience heightened by neutral colour tone and the use of soft lighting. Food is served round the clock. Breakfast is served from 4 AM to 11 AM, Lunch is served from 11 AM to 4 PM, Snacks from 4 PM to 7 PM and dinner is served from 7 PM to 4 AM. The lounge is complimentary for Centurian Card, American Express Platinum Corporate Card and American Express Platinum Card holders. Other card holders can access the lounge for a nominal entrance fee and enjoy a wide array of services including business centre facilities