Florals, light, breezy blacks, beachy peaches

Blues, blacks & greys

In love with herself & her dreams

Swirling in her caresses of the sky and dreaming.

Reading, laughing & enjoying on the layouts

Happily involved in the sketches of her dreams to fly

Kissing herself in the mirror & bidding goodbye

All about her style statement

And the way she wants to personify clothes
What better way to style yourself with clothes designed by leading lady of Bollywood. B-town has already taken the fashion world by storm for decades gone by and yet to come. So, when we got to know of a new collection called "All About You" by Deepika Padukone, we had to check it out. Deepika has been a fashion inspiration for a lot of us and we have seen her adorn different looks for different movies. From Veronica of Cocktail to Leela of Ram Leela, she has done it all. There has never been a second thought of her fashion sensibilities.
All About You was unveiled at a special fashion show organized by Myntra, India's leading platform for fashion brands which has also got exclusively rights for the collection. The show started with a musical performance followed by an introduction by Ananth Narayan, CEO, Myntra who was all praises about DP and told us about the collaboration. Ananth said "All About You" lives up to the promise of being a collection that connects with young woman. The brand will widen and deepen Myntra's reach".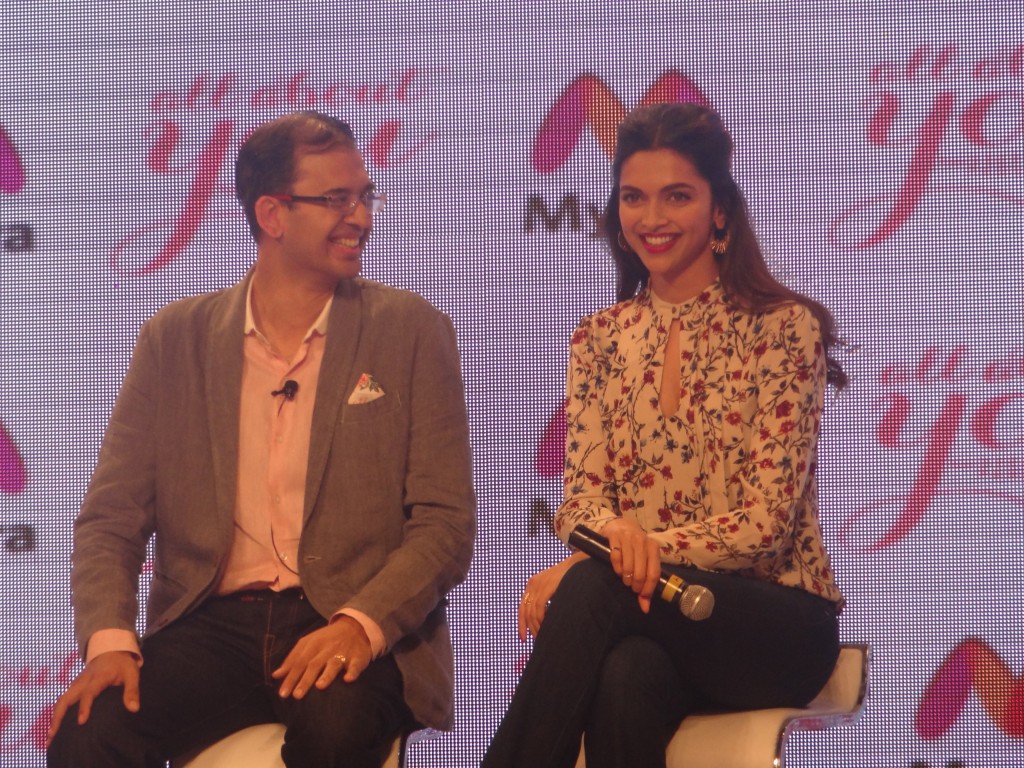 The show brought alive the essence of "All About You"- comfortable, romantic, feminine and fun.  The collection combined grace with comfort, delivering powerful elegance in design, weave, texture and fabric. We saw the garments which had different elements – use of lace, embroidery tulles, shine & sequins, floral & leather prints and dots & stripes combined in flowy silhouettes.  The collection had unique floral prints and pastel colours that added the charm & brought in a sense of romance.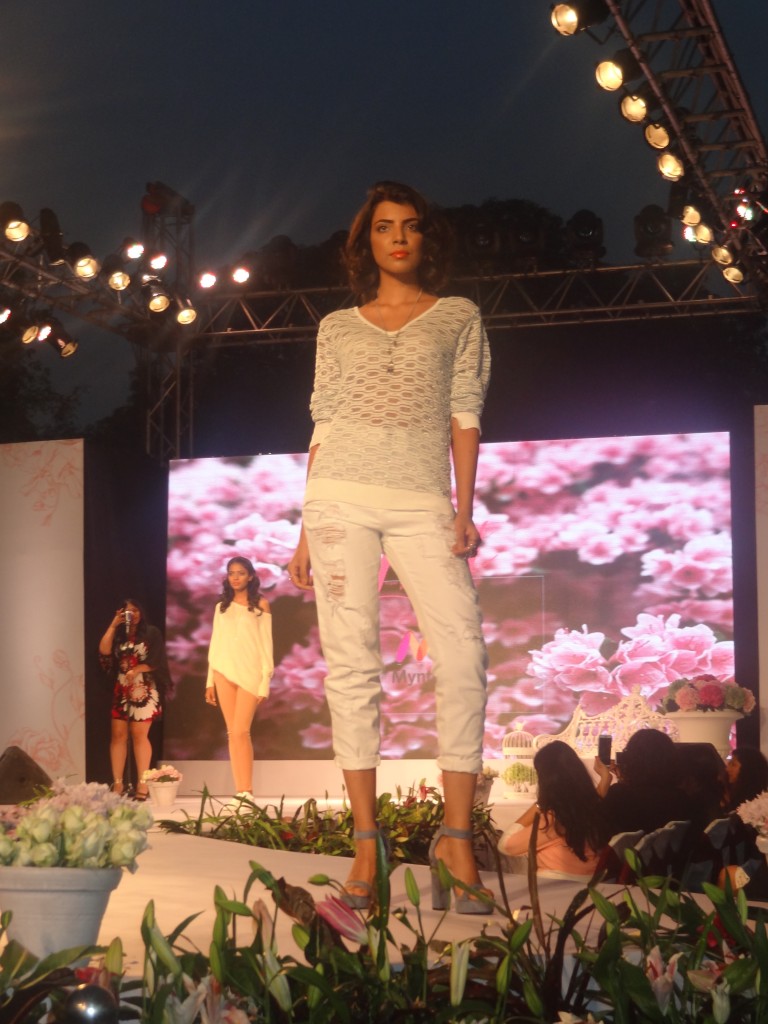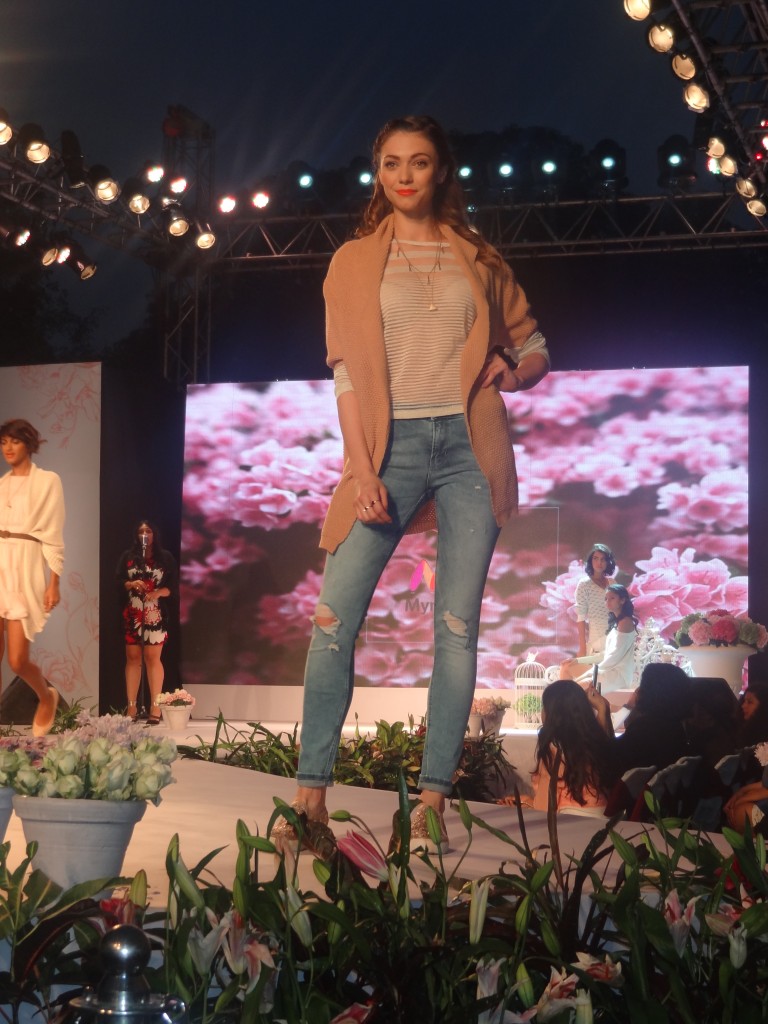 Deepika entered towards the end as a showstopper. She looked so elegant in the floral top and denims and tactfully gave responses to every question put to her. On the collection launch, Deepika said "I am elated to introduce my brand All About You in association with Myntra. It was a pleasure working with the design team to create a collection that is simple, elegant & comfortable, with styles that match my sensibilities. The collection aims at enabling girls to showcase their personal style". Apart from the collection there were several other personal questions which were put up to Deepika. We got to know different facets of her personality through it- She prioritizes comfort over anything else, and thinks her mom's style has rubbed on her. She thinks Hema Malini, Sri Devi, Sonam and Kalki dress well in women and in Men, its SRK and Ranbir Kapoor.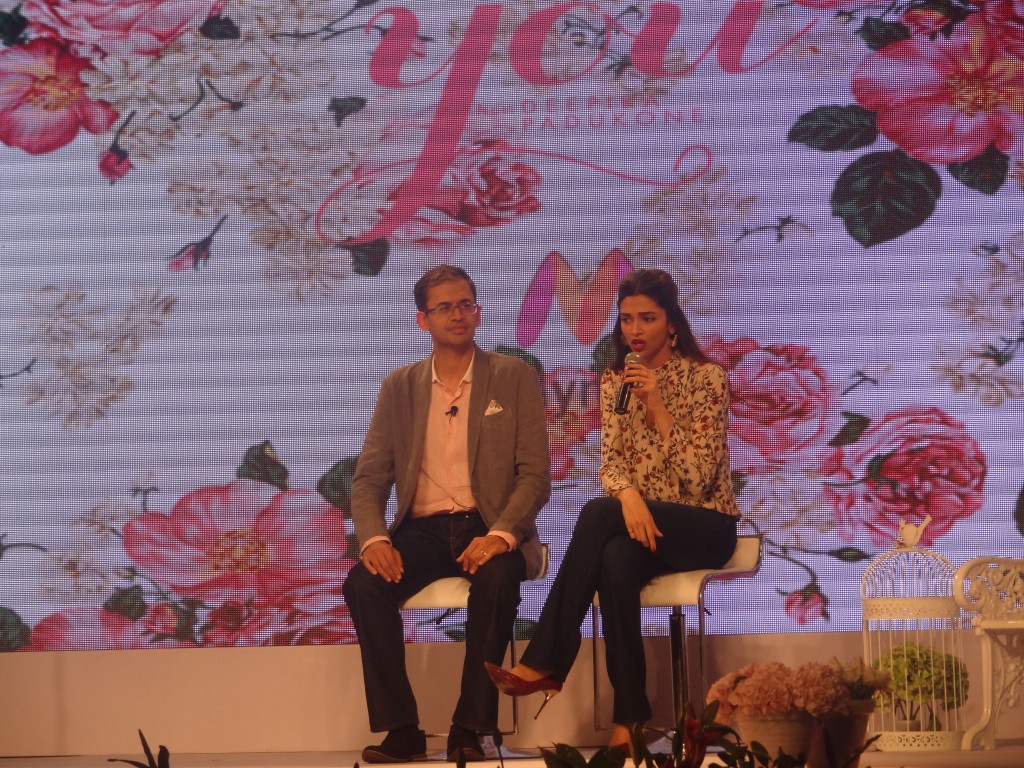 We were already drooling over the collection and had already made up our mind what to buy once we reach home. The collection can be viewed on the Myntra App only. So do check it out and tell us what you think about it.
Also, do check the videos below of DP at the launch:
-> Deepika Padukone on being called a fashion designer
-> Deepika speaking about her collection
-> Deepika on Ranveer Singh