Brain child of filmmaker and entrepreneur Mr. Shripal Morakhia, Smaaash offers a lot more than your run of the mill banquet hall and gaming center. Smaaash is the medley of unmatched range of games that offer a superlative virtual reality, experience, and combines the best of sports, music and dining into highly immersive, interactive, innovative and involved entertainment experience. 
Cricket legend and icon Sachin Tendulkar has been an integral part of the Smaaash family since its inception in 2012. In his own words "The advanced simulators at Smaaash are fascinating and are very close to the real life experience."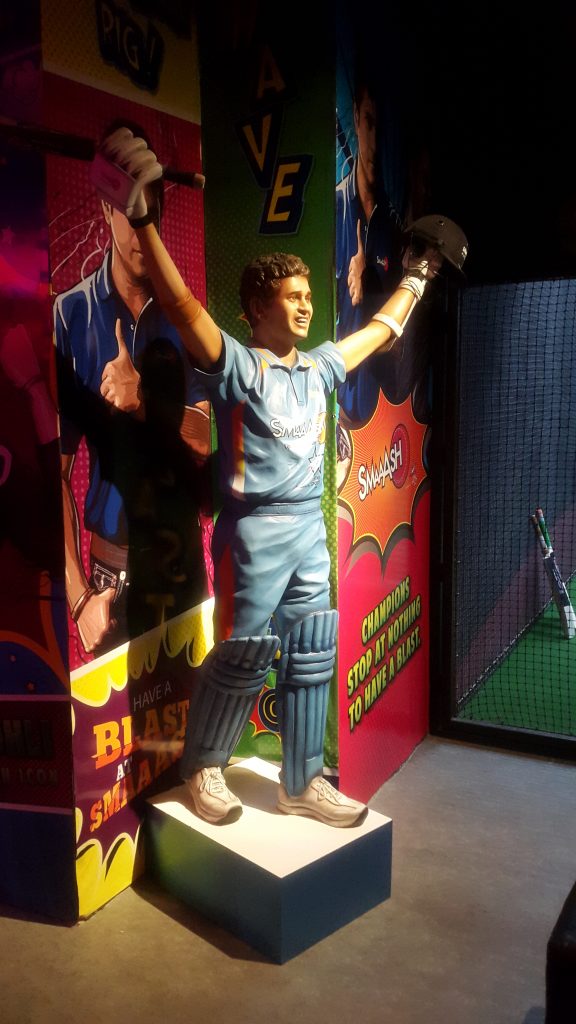 Smaaash is sure to bring the revolution and no real games will be the same again after you play the 360 degree immersive action games. Arcade games at Smaaash were King of Hammer, Pac Man Smaaash, Pac Man Basket, Batman, Brew Bucket, Bull Shooter, Super Bike, Lobster Robo, Vincent Van Goga, Sharp Shooter and Power Pong.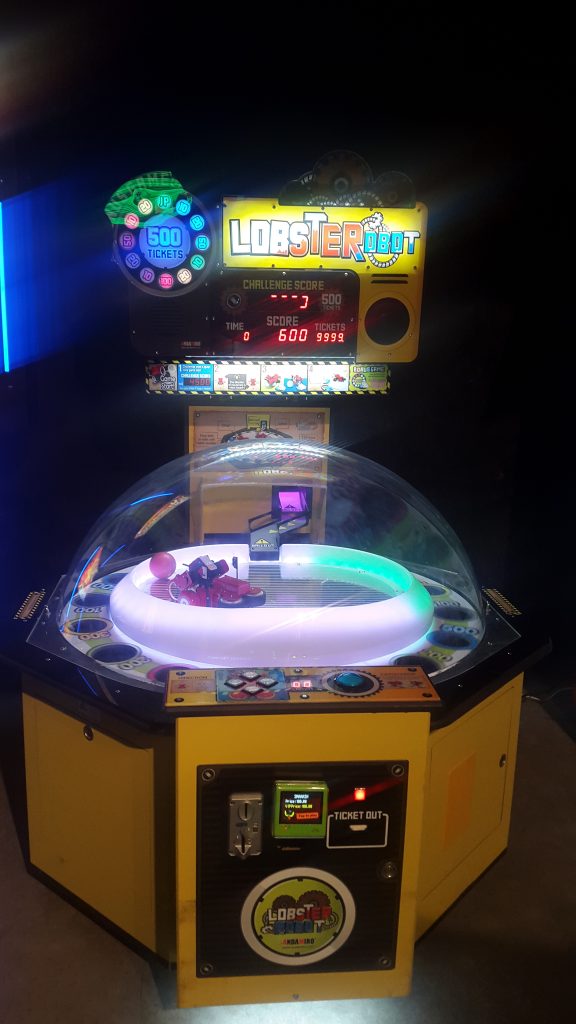 Kick and Dodge Games at Smaaash includes Superkeeper of 5 shots and 10 shots. Racing Games at Smaaash covered X1 Racing Cruden and Nitro Wheelie. Simulation Games at Smaaash hosted War on Wheels and Mechanical Bull. Virtual Reality Games at Smaaash were Finger Coaster, Fly Max, Walk the Plank, Magic Carpet and ATV Bike.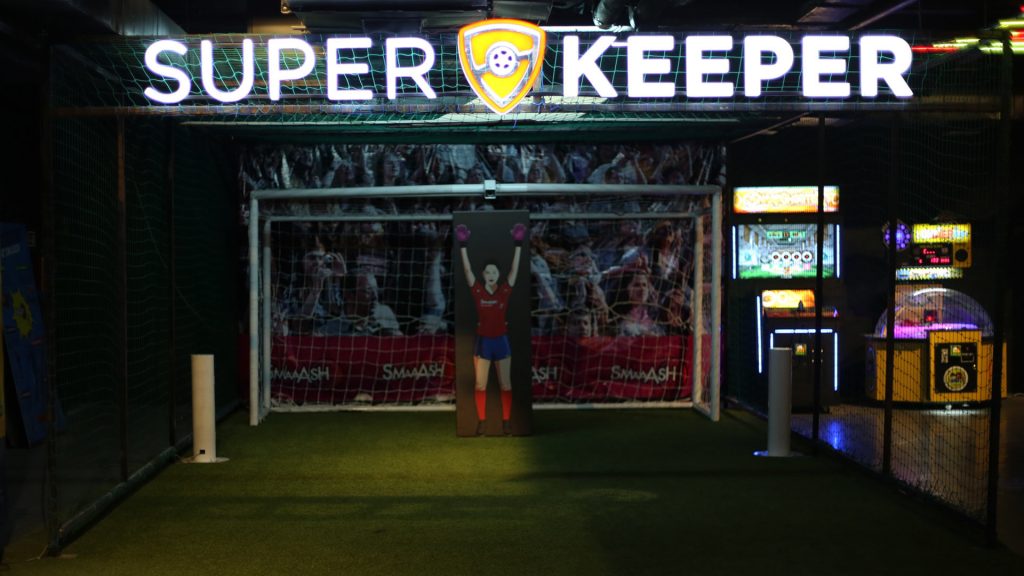 Magic Carpet was one of the most exciting virtual reality games at Smaaash. Magic carpet is fabricated using the technology 'RIFT'. The player is instructed to have headset on, and then just 'Fly'. The experience cannot be described in words but one just feels as if a free bird, flying high and low, drifting between grassland and sky, watching animals and feeling the clouds. Simply out of the world! Finger Coaster is actually a more complicated and customised form of roller coaster. The player draws the track with his finger on the touch screen and the track is computed and finalised. Then the player is all set to take an adventurous ride on the simulator.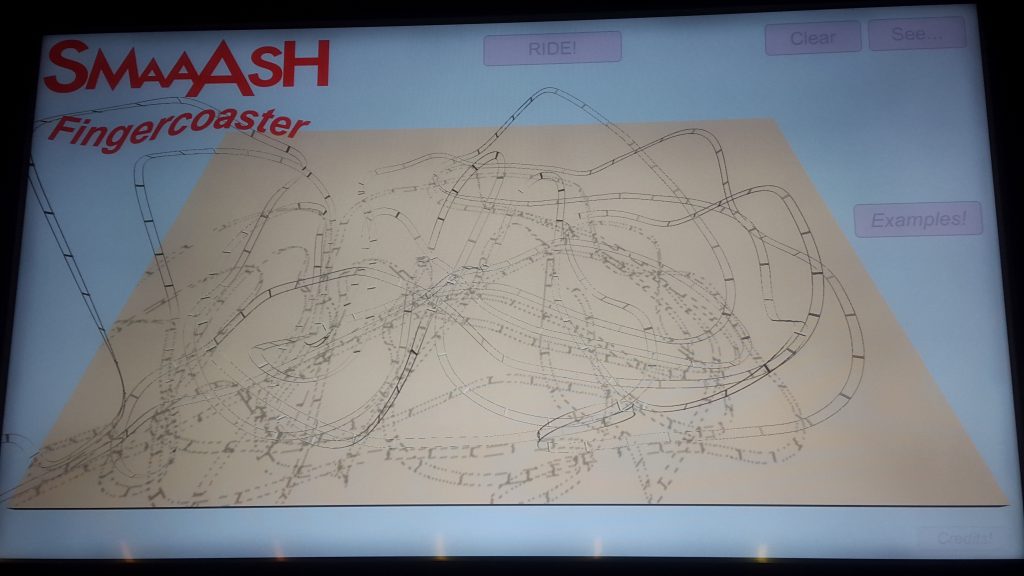 Twilight Bowling is enriched with unique features which makes the bowling experience more memorable. The UV lit bowling alley resembling moonlight and neon colours create a beautiful aura to lighten up the spirits of the players. So play in perennial twilight and strike down your fury on the pins and your opponents as you fall in love with bowling all over again. Trampoline Park is thoughtfully created for just jump and play. Soft, light weighted square shaped blocks are scattered here and there on the black bouncing floor where players stack and basket them. Again absolutely very different from regular bouncing floors. Every game is imbibed with proper thought to make it a unique experience for the players.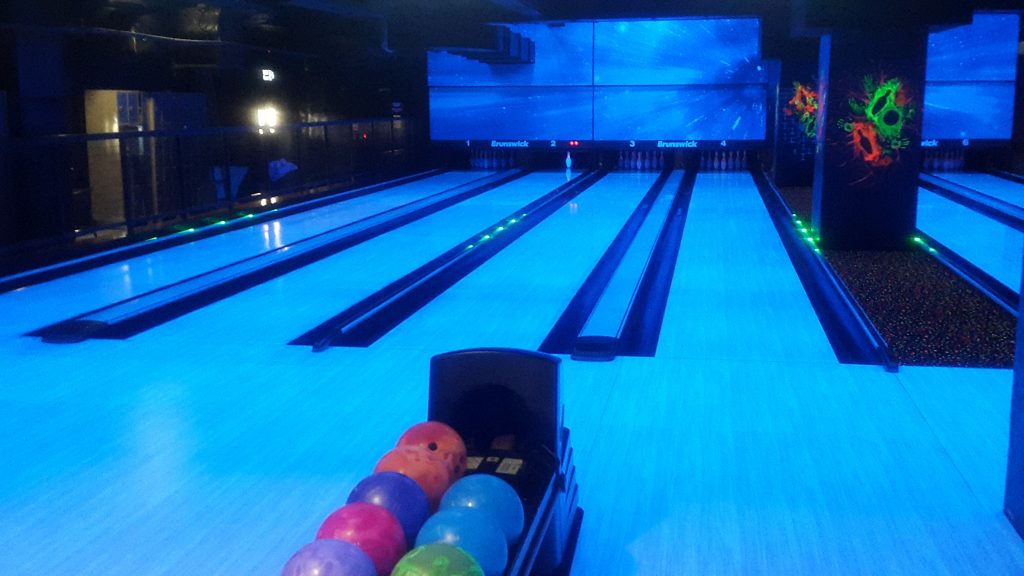 Smaaash Cricket is one of its kind 360 degree cricket stimulator.Player is all geared up to play inside a packed stadium as the unique innovative technology perfectly replicates the bowling actions of your cricket stars.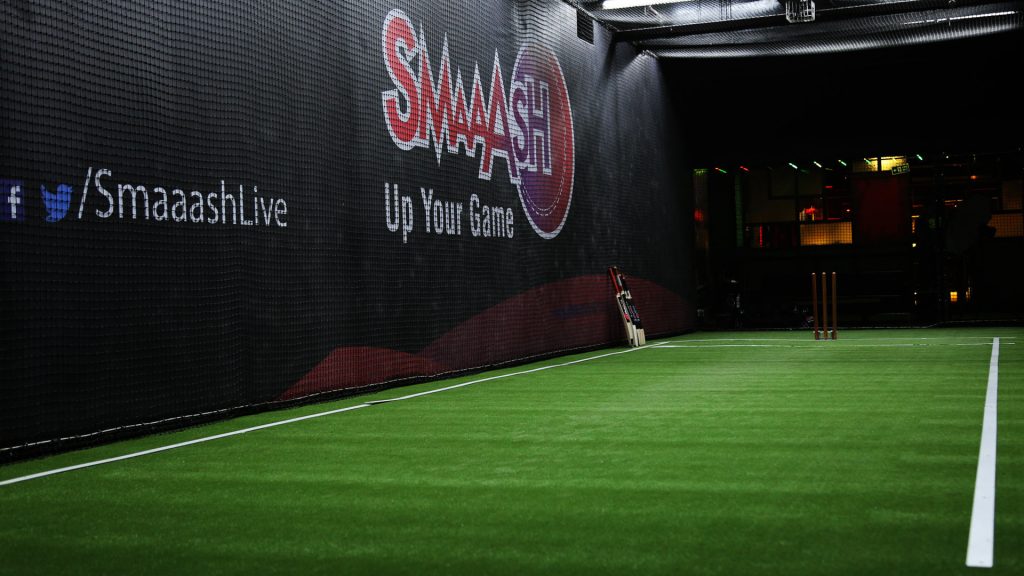 Mighty Small Cafe at Smaaash serves as an energy booster at the gaming zone. Quick bites, snacks, drinks and desserts are calorie chargers in between games to keep up the spirits high. Chocolate Earthquake, a dessert was a heavenly delicious combination of chocolate ice cream, chocolate, brownie and sliced nuts topped with cherry. Chatpat platter was an assorted dish of corn chat, peanut chaat and masala papad. The presentation of the dish was done artistically, laid on the wooden platter and served in round bowls made of papad.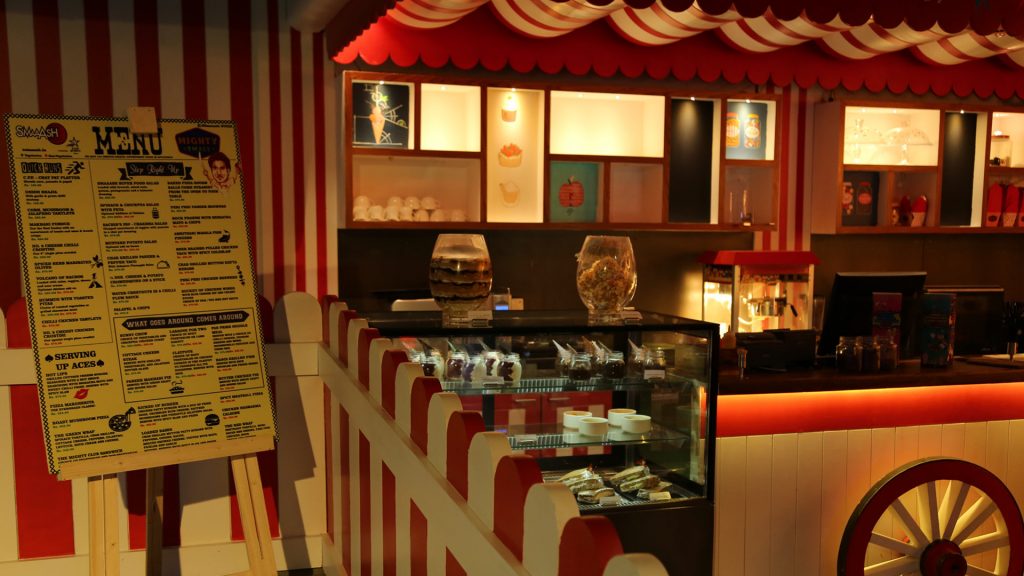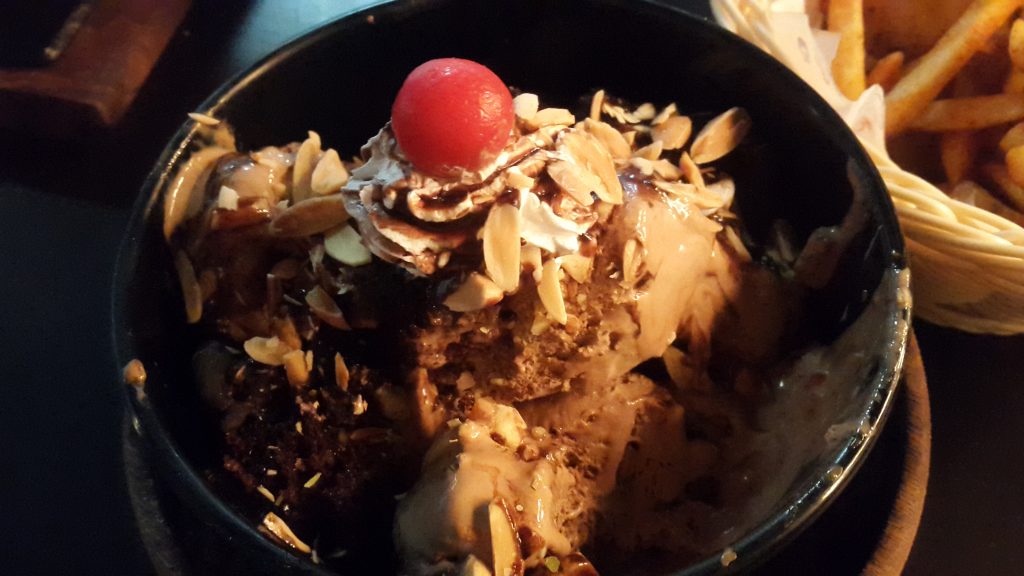 Smaaash has not only given a new turn to redefined sports entertainment but also raised the bar for customer engagement. This innovative entertainment and active engagement is what defines SMAAASH.
Review Credit: Sonal Gupta