Designer Aneeth Arora recently converted the Crafts Museum in Delhi to her offsite venue for showcasing péro's fall-winter 2017 collection at the Amazon India Fashion Week Autumn Winter'17 in association with Maybelline New York. Aneeth Arora's show inspired from her own travel journals was definitely one of the most awaited ones this season.
The show started with a foot-tapping live music of tabla beats, drums and saxophone. This season Aneeth incorporated a mix of elements from China and Latin America (Peru, Mexico and Guatemala). She chose such diverse places just out of instinct and also felt the more she break rules the more liberating it is.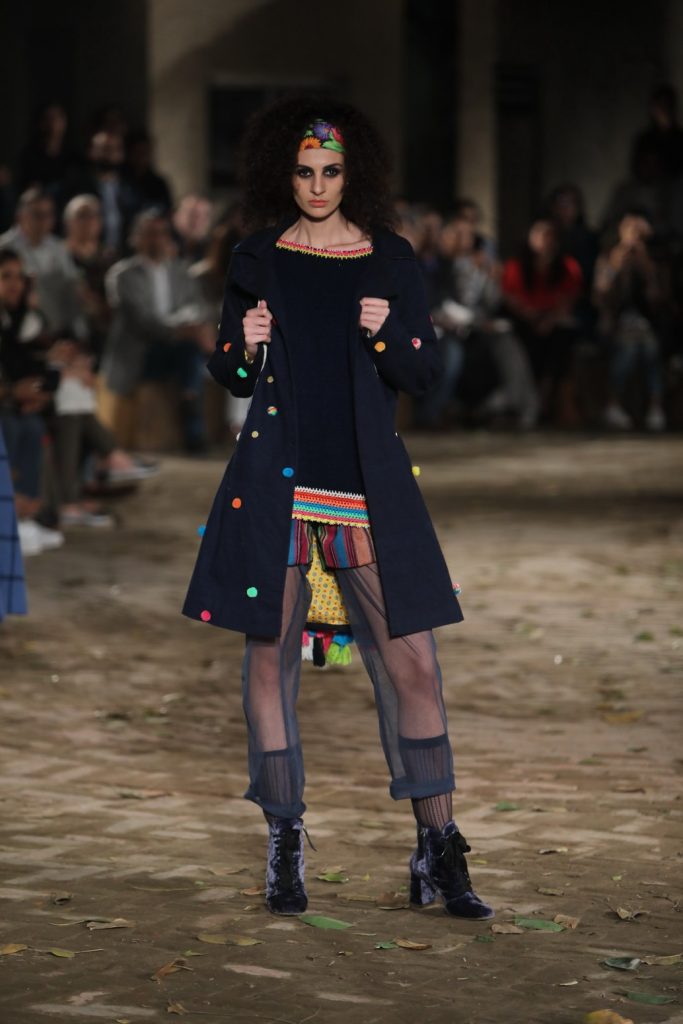 Checks in colours with colourful bags could be seen with the hair being wild & tribal giving a raw, funky and edgy look. Drawing inspiration from Miao people of China, gave them a chance to elaborate their love for details, through colourful tassels, pom-poms and beaded hangings which were justified.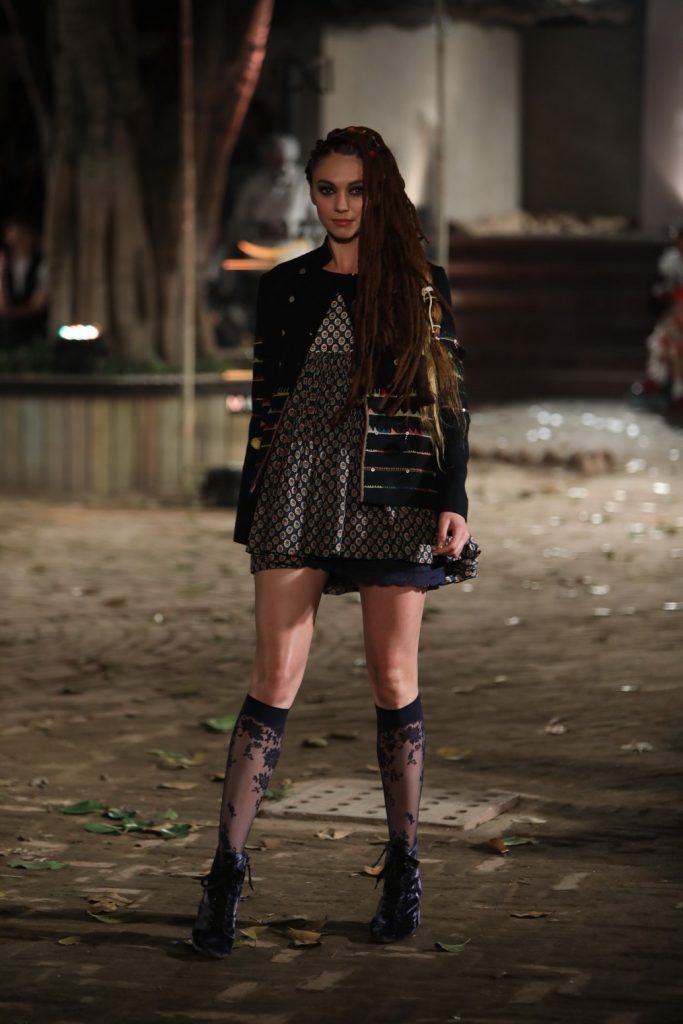 However all the fabrics & trims developed were very much of Indian origin, like all of their previous seasons. The colourful stripes seen on Peruvian ponchos, have been woven in wool in Kullu, Himachal Pradesh & indigo checks and stripes been hand-woven in West Bengal. Even all the beaded trims, tassels and pom-poms have been hand made locally with the women of péro, who have over the seasons learnt how to interpret an inspiration that sits beautifully within the péro sensibility.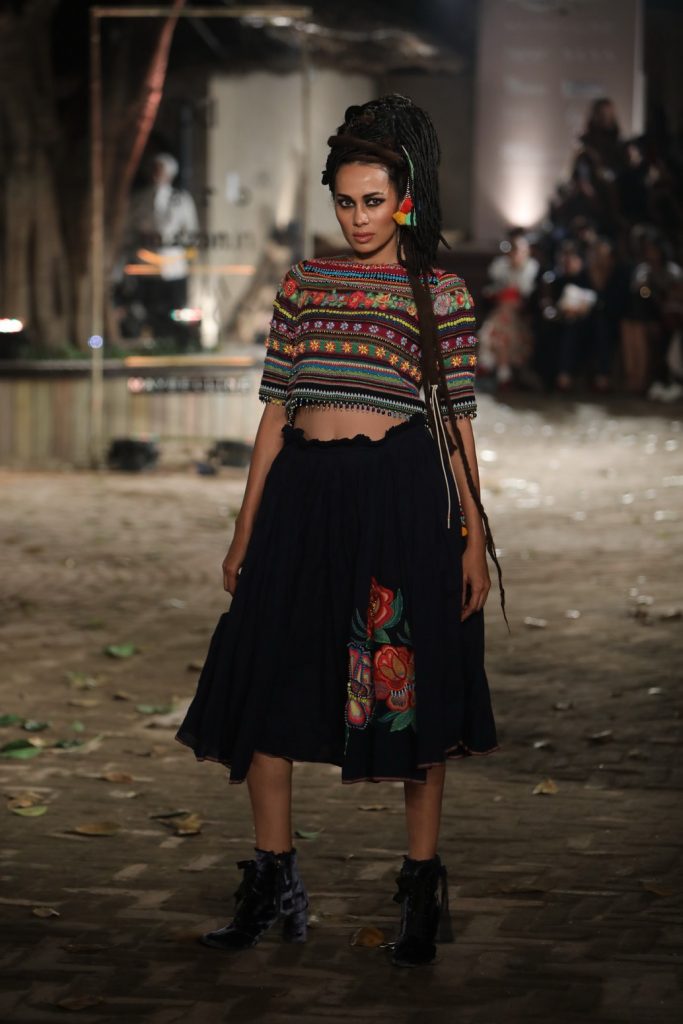 I loved the colourful embroidery with flower motif on the clothes wherein each embroidered piece has travelled through the hands of a machine embroiderer to a hand embroiderer and finally into the hands of a hand worker who has added final touches like beads, pom-poms and tassels. Models were dancing & enjoying the Tribal funk magic of the show.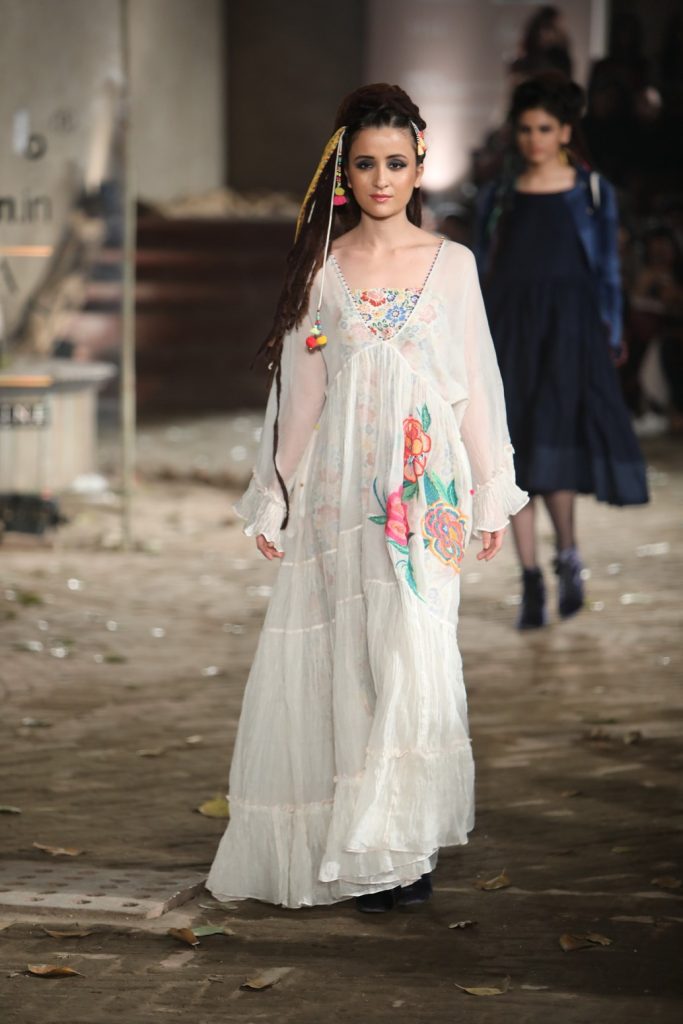 Some of the looks were paired with a net flower stocking below the knee. Even the jackets and coats were very differently styled with pom-poms and colorful headbands. The make-up being kept black smokey eyes with nude glossy lips.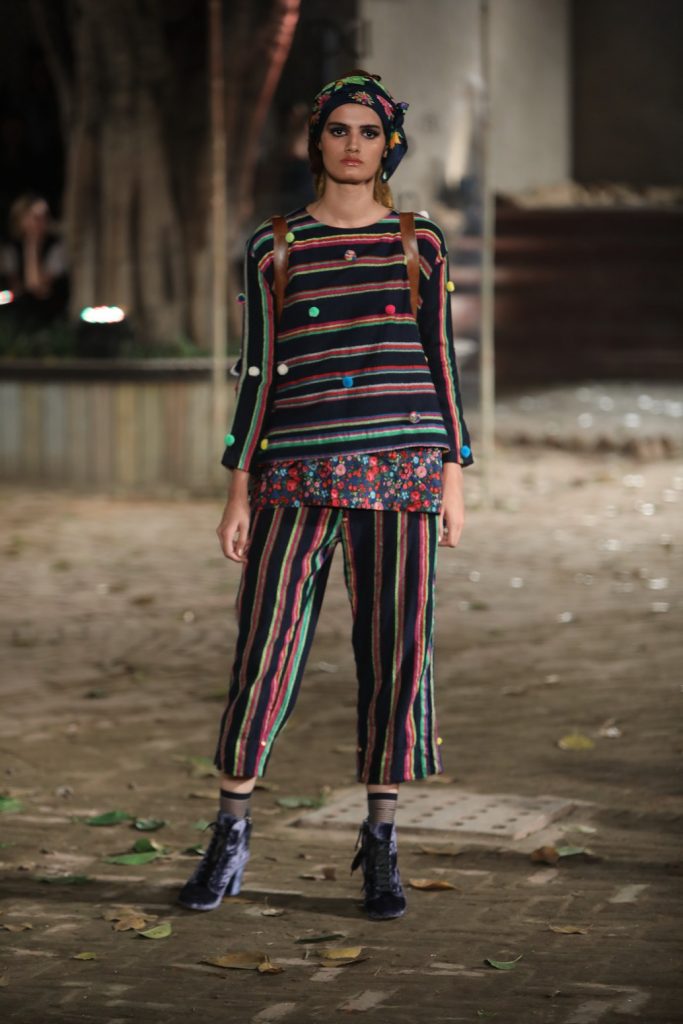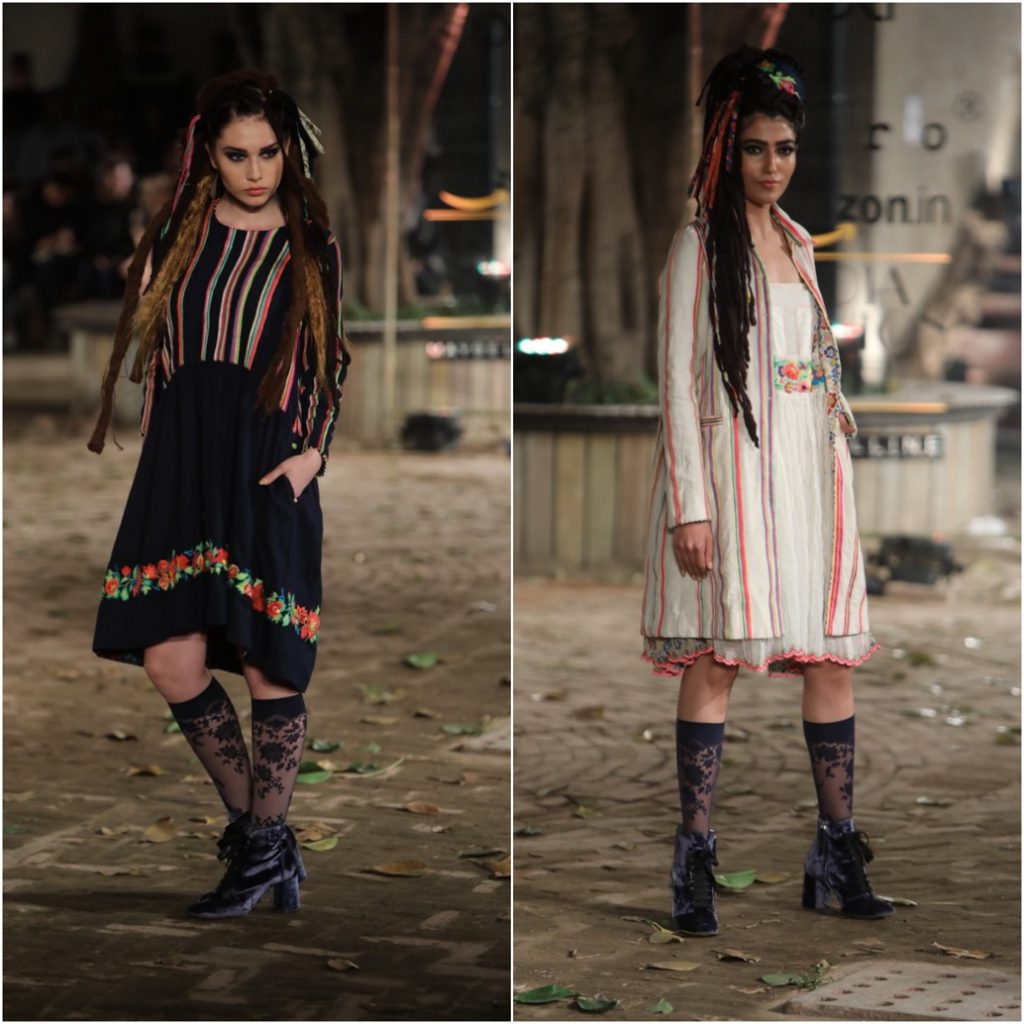 The blue & white combination worked well in dresses & jackets with pompoms hanging from hair. Not only blue & white but a lot of trendy colours made statements. All these garments inspired from cultures worldwide, hand-made in India are made available globally to the wearer who appreciates hand–crafted clothing not only for the love that goes into making them, but also for the stories they narrate.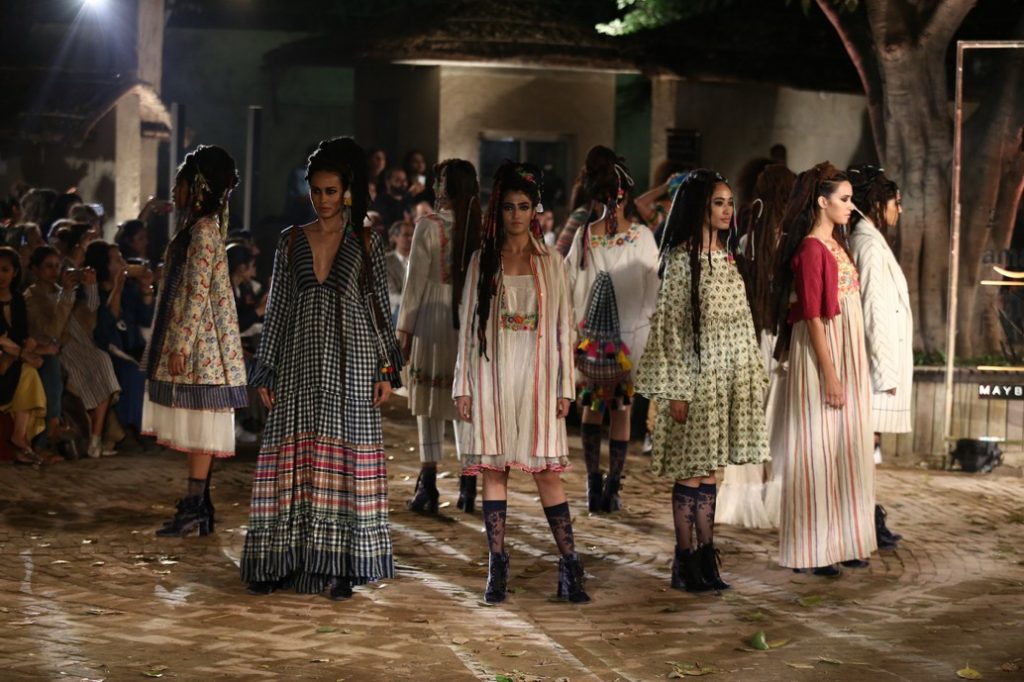 Aneeth Arora was at her best as always. The colourful drama ended with tabla beats with the models serenading in the funky colourful theme. An amazing show it was! She is so playful, full of energy & creative with the true funk punk colours. Totally stunning, deeply raw with no candidness & unfinished that is Aneeth Arora.