The décor at Courtyard by Marriott was done in green, white & orange with blooms & streamers on the eve of 15th August which evoked the patriotic spirit in me & I couldn't stop but gaze at the beautiful interiors. I went there to try the Independence Day Brunch at Momo Café.
The brunch offered a maharaja's meal with its tempting variety. We were spoilt for choice as the scrumptious spread caters to all palates and offered a wide variety of the best from Indian cuisine -salads, starters, curries, breads and desserts all boasting India's varied heritage, culture and of course cuisine .
We started with the special salad which was a Make Your Salad Station with condiments. We made it ourselves by adding olives (green + black), bell peppers, sprouts, corn, baby corn, beans & 3 types of lettuce with vinaigrette dressing. It was amazing to try the salad with the green quotient.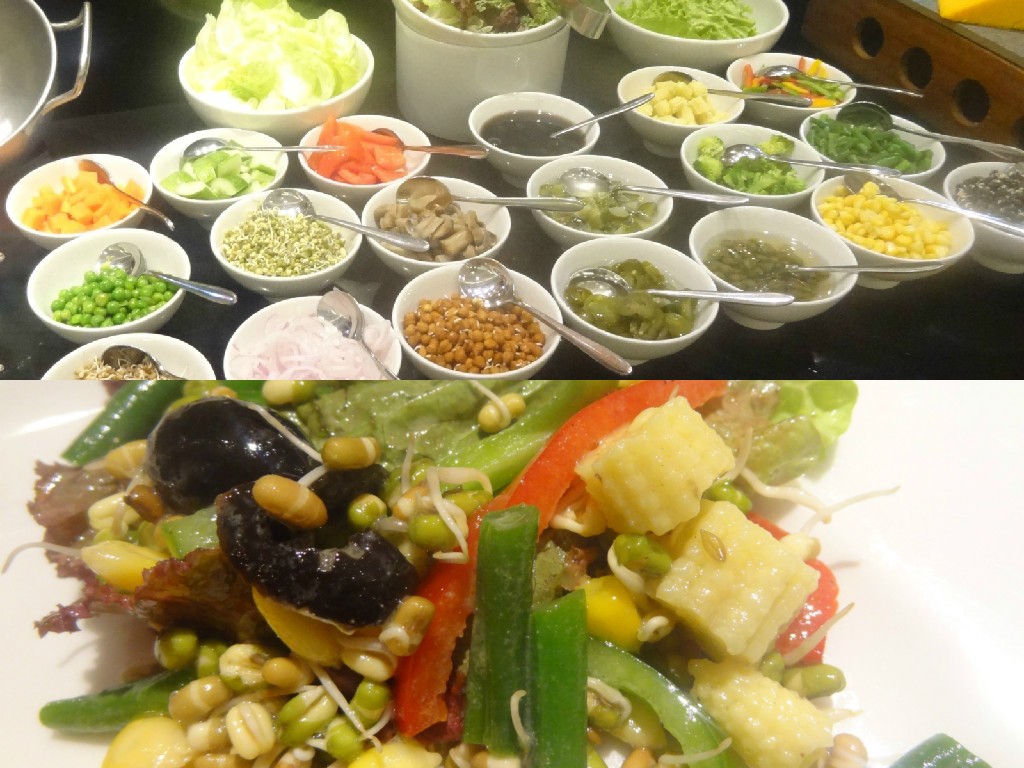 For starters there were a variety of items like Chicken Tikka Chat, Tandoori Paneer Ki Chat, Dahi Bhalla & Sautéed French beans with cherry tomatoes. I personally liked the Tandoori Paneer ki Chaat where the paneer was so delicious & temptingly soft with bell peppers, pomegranate & bhujia. It was very tasty & nicely done. I also tasted their Curd Rice which also had rai (mustard seeds) & curry leaves. The South Indian flavour was yummy to have.
Next on the table we were served Chole Bhature. The bhatura was soft & fresh & the chole (chickpeas) were garnished with onions & tomatoes and served with onions, pickle & green chillies. The bhatura had a little touch of green colour because of Independence Day. The Chole were also well made. They had a live counter of chole bhatura with Masala lassi which made the place a small Dilli town.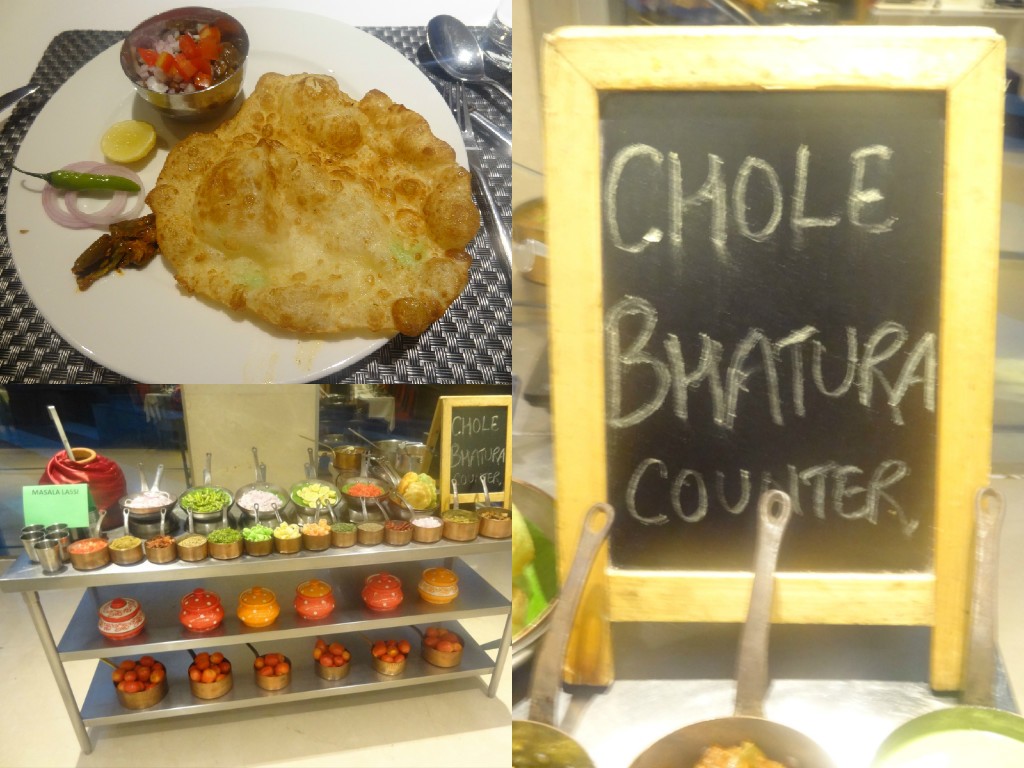 There was also Murg Changezi which was chicken marinated with crushed Indian whole spices cooked in tandoor. There wasn't much oil in it & it was quite juicy. The Tandoori Bharwan Aloo (Tandoori roasted potatoes stuffed with cottage cheese & dry nuts) were soft & the stuffing was nice.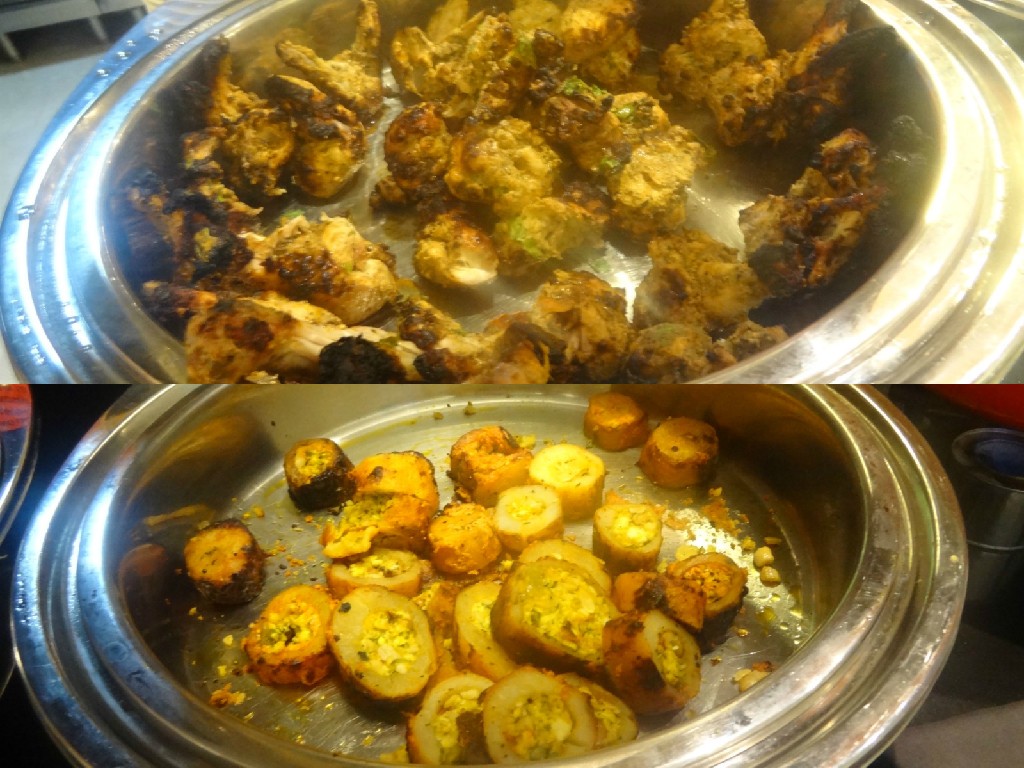 For main course, there was Kadhai Paneer, Dal Makhani, Gunjaow Keema, Mushroom Hara Pyaza, Gosht Beliram & Butter Chicken. I took the Dal Makhani which had dollops of cream & was superb. The Butter chicken was nice, juicy & lovely to bite. I tried their Kadhai Paneer also which was good with coriander, capsicums & onions in it. I loved it!
The dishes were accompanied with a basket of assorted Indian breads. Every bread tasted unique as it should have been layered in perfection & soft in every bite.
I also tried their Keema Biryani which was hot & spicy and the Vegetable Dum Biryani with Jeera Pudina Raita which was a delight to have. Both the biryanis were flavourful with the satisfying aroma of the minced spices. Each grain was made & cooked nicely.
Coming to the Western & Oriental section in the buffet, the Herb Polenta Steak with chunky tomato sauce was quite an interesting dish. It was soft, cheesy with excellent stuffing inside. A special mention to their Veg Dumplings in garlic sauce which were so delicious & soft. I had Buttered Corn Fried rice with the dumplings & I fell in love with it as it just twisted my taste buds. The fried rice were so fresh with such delicate flavours in every bite. It was a wonderful recipe in the wonderful ambience.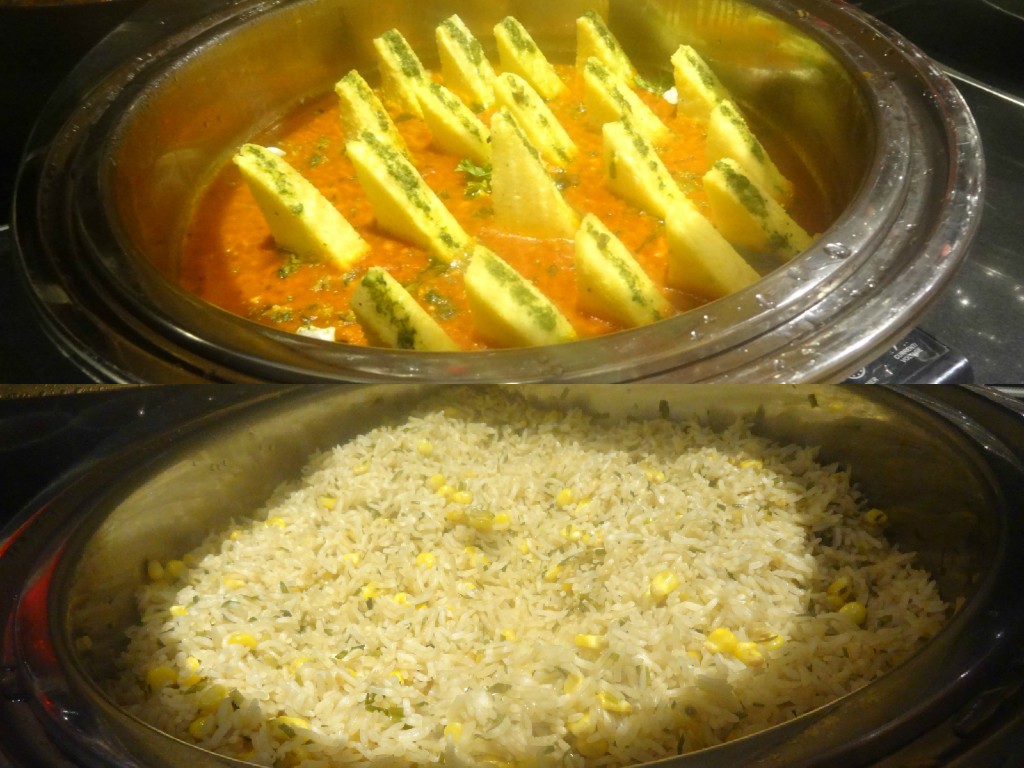 By the time we reached desserts, we were fairly stuffed. However, I just can't resist desserts since I have a sweet tooth. We tried the Red velvet which was lovely, mushy, creamy & soft. The Malai Chaap was sweet & delicious with chandi ka vark. Marshmallows were soft & chewy. The Opera Slice was chocolaty & softly made with a melt in the mouth texture. The Fresh Fruit Florida (Fruit pastry) was nice & fruity, very creamy & not much sugar based leaving us with nothing to complain about.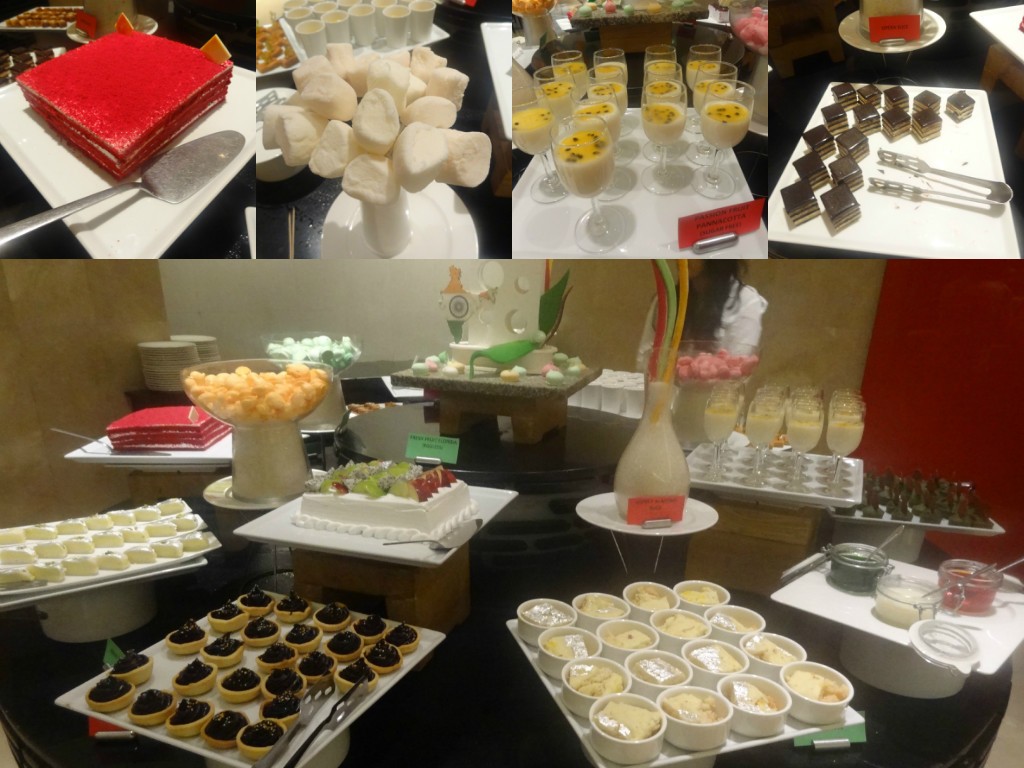 I truly enjoyed the brunch. I tasted such delicious delights which made me smile & the after taste still wants more of the stuff. It's a cozy place where you can have your fill & then make your stomachs happy with the Salad Station or the sinful & to die for chocolate cravings or be it the Indian or Oriental food. Come here once & start living positive as the ambience is positive & the meals are well served, quickly by the restaurant staff & I can't wait to get back here for another fill with new items on the list. It gives you a complete experience when it comes to ambience & food.