The World's First Virtual jewellery Try on App was launched in an exquisite manner by Caratlane at The Park Hotel, New Delhi recently. Caratlane keeping in pace with its mission of democratizing purchase of jewellery unveiled the next step in discovery of jewellery with the launch of the Caratlane App.
Caratlane.com is India's largest online jewellery retailer of diamonds and gemstone jewellery, solitaires and gold coins. Co-founded by Mithun Sacheti, the scion of Jaipur Gems, and seasoned IT entrepreneur Srinivasa Gopalan in 2008, Caratlane is a unique amalgamation of technology and the traditional jewellery business.
The Caratlane App will enable customers to discover thousands of jewellery designs & let them try on earrings and buy jewellery. This would be shortly followed by try on features for other products soon.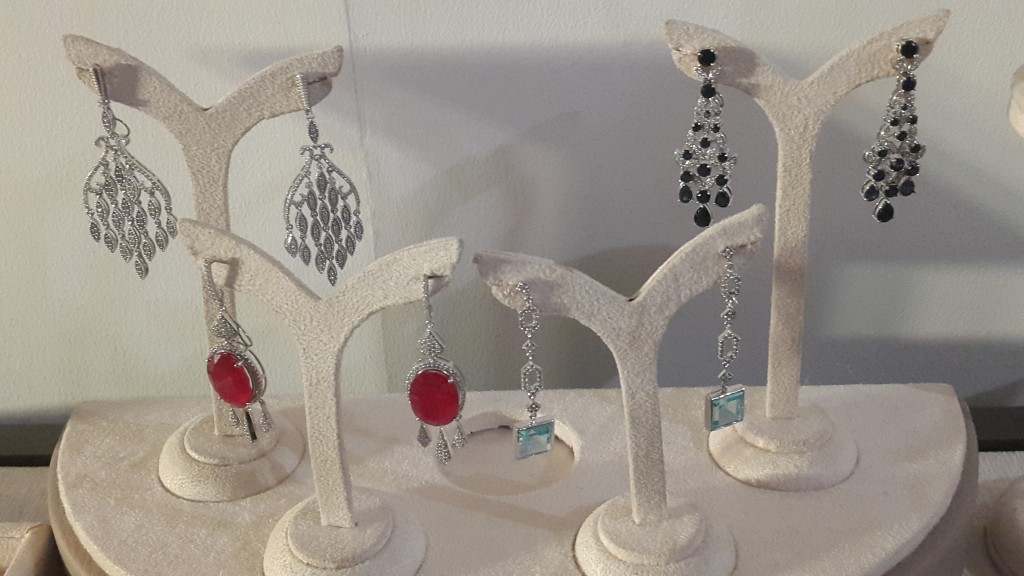 The key USP of the Caratlane app is the 3D Virtual Try-on feature where the app uses cutting edge facial recognition technology and then using 3D imaging technologies, generates a 3d view of the customer wearing Caratlane earrings. The user can swipe to look at her face from one side to the other to get an idea of how she looks wearing those earrings. Customers can make a purchase through COD, credit card, debit card & net banking.
Another unique feature which Caratlane provides is request for home trial of a product. People can also share a photo of themselves trying on earrings, with their friends on WhatsApp, Facebook etc. How cool is that? Caratlane expects the App to contribute 30 to 40 percent of its overall business within next six months.
According to Mithun Sacheti, Co-founder and CEO of Caratlane, "We want to help our customers discover the perfect piece of jewellery and that is right for them. With the Caratlane App they will be able to browse through 1000's of earrings and see exactly how it would look on them, before deciding to buy. We believe that the app by itself will be an addictive experience for women and that it will transform the way jewellery shopping is done in India."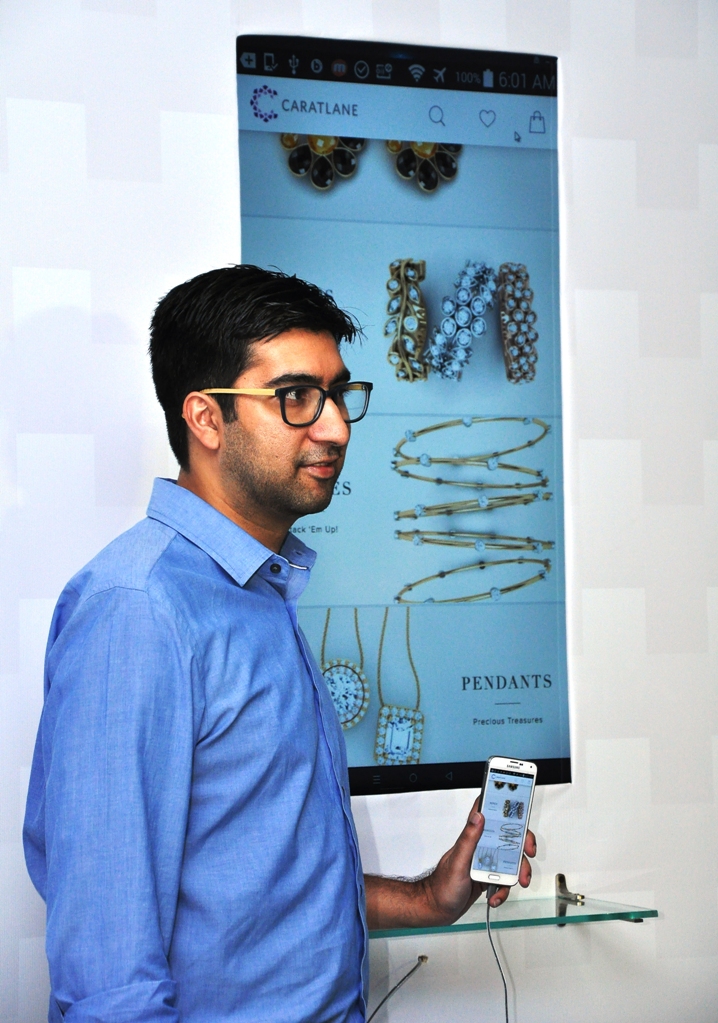 Caratlane offers customers prices that are upto 30% lower than other retailers, because of limited "just-in-time" inventory policy, low overheads & state of the art in house manufacturing facility. Most of the online shopping website don't allow exchange or return of jewellery items which is a major setback in purchasing jewellery online. Caratlane on the other hand, with its unique and customer friendly policy allows exchange and 30 day money back.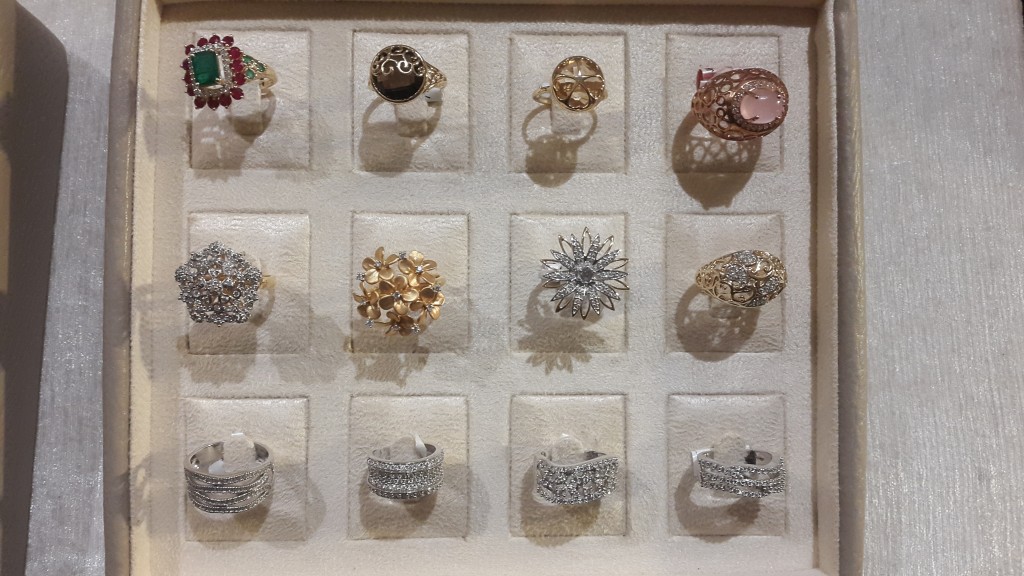 Over the years, Caratlane has launched compelling jewellery collections- Showstoppers, Trellis, Paisley, Eterna & Fleur to name a few. This has been possible due to their understanding of the preferences of today's Indian women which has enabled them to design to meet the aesthetic needs for modern and contemporary jewellery. Designs crafted are intricate, light and royal which makes them wearable on a daily basis, rather than just stacking them in the bank lockers. Featuring statement rubies, radiant topaz, dainty pearls and cluster of marquises, enormous are crafted to leave onlookers envious and breathless, all at once. Delicate yet daring, simple yet trend setting, elegant yet edgy, made for the modern woman on the go!
Review Credit: Sonal