Art, truth & freedom- this is how Diva'ni describes women of today. I went there to visit the first drizzle & sparkle of their Monsoon collection called First Drizzle. The showroom is located in the plush market of South Extension-2.
It was lovely to see the monsoon collection in colours like grey, yellow, peach & blue with lots of doris & ribbons on the flirty sleeveless garments. It was childlike full of exuberance & love which was comfortable to wear. When I touched the fabrics, I fell in love with the yarn, the embroideries, the work & ofcourse the bright colours. The outfits looked breathable & free flowing yet classy & stylish in their own way.
This time Diva'ni, a product of Yash Raj & KSBH Pvt. Ltd. brings to all the lovely women the essence of styling & grace i.e. the exquisite collection with the grandeur & royalty of Yash Raj's cinematic flavour for the young as well as the divas & the splendid strong woman of today keeping in mind the comfort they would want in a garment. Diva'ni has the feel, the hold, the caress & the warmth one wants in a fabric.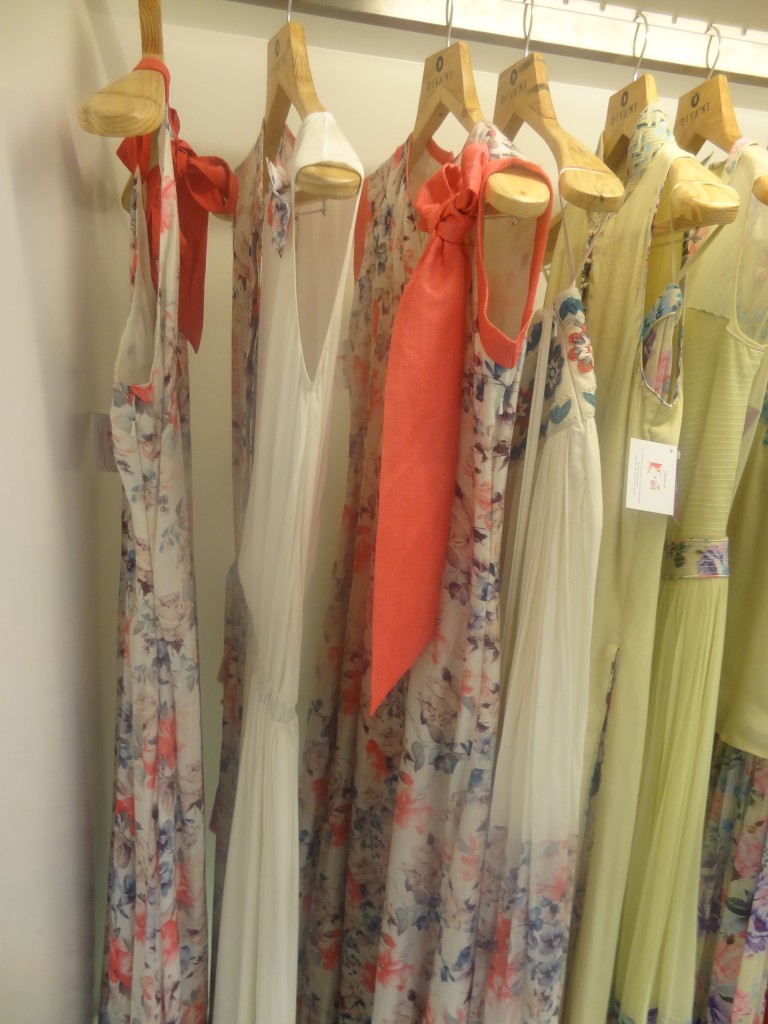 We also spoke to Diva'ni's head designer Parinita Saluja who gave us information on the collection, inspirations, motifs used, love for colours, the monsoon magic and her styling wand. She was a delight to speak to. She even talked about the hand embroidery embellishments which don't hurt or irritate the skin and are inspired by the grandeur & magnanimity of Bollywood.
Let me tell you some useful tips shared by her – Never go overboard with styling. Feel comfortable in what you wear coz every women is a diva & precious in her own eyes. Every woman has the right to pamper herself as it's a part of you not away from yourself and according to her styling is very important as it creates or breaks a look as well as your confidence. You should feel & look confident in what you wear. She spoke about monsoons- fun flirty flowy elements were considered while making the garments. The key colours used in the collection are bright cheerful romantic ivories, lemons, rosy, some dual tones, dewy, light & pastel.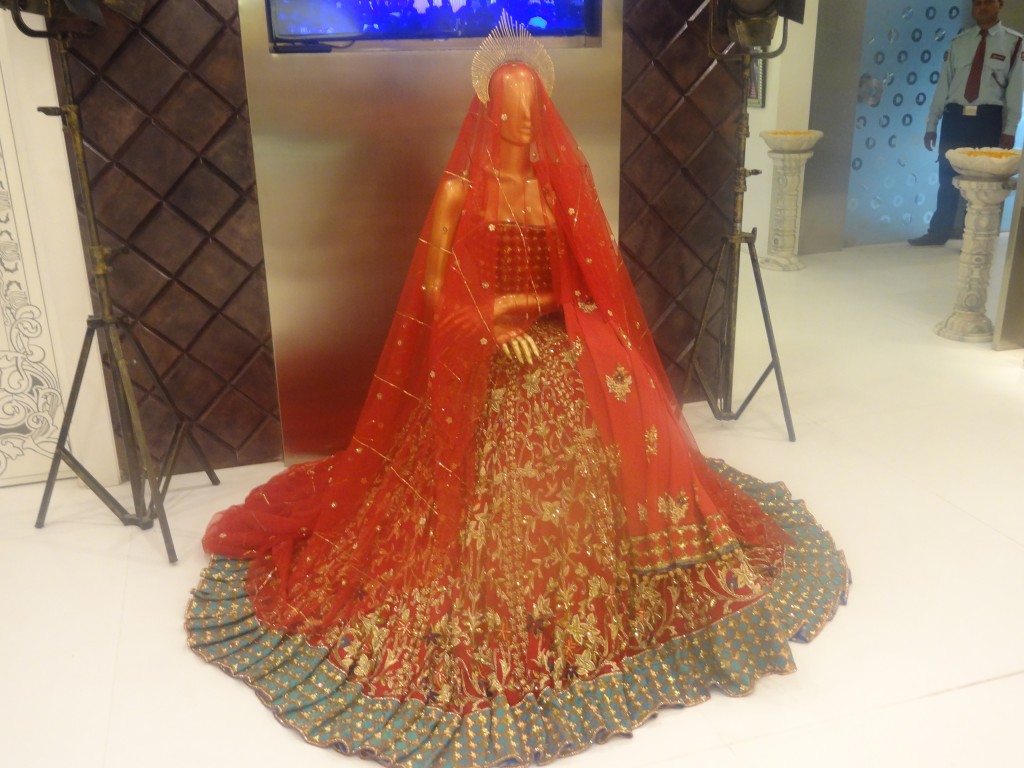 Parinita didn't only tell us about the monsoon collection but also spoke about the other ethnic collection on display.  The ethnic stuff being festival oriented, craftsmanship in every garment be it the monsoon or ethnic every garment was special & the one who will wear it will be special too that would add to the garment coz the colours were so soft & romantic that I fell in love after touching the garments made of very fine quality. Extensive colour blocking technique was used. She also spoke about their in house jewellery which looked great. According to Parinita, flamboyance is a part of designing & styling.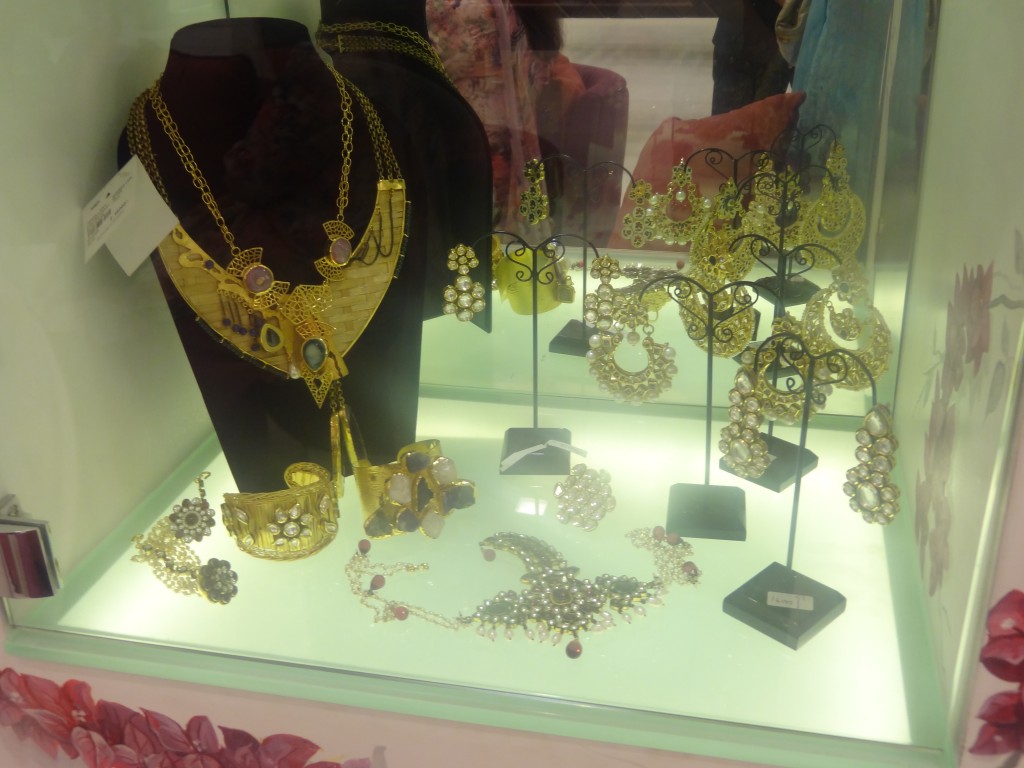 Another key feature which I got to know was that they customize their bridal outfits according to the requirements of the brides. Though they have spring-summer & autumn-winter bridal collection but they also take out time and get into one-on-one personal discussions on how the person wants to look on a particular occasion. Then they decide the fabric, colour and embroidery that would make her day & rule her prince charming's heart. Customization of garments after detailed listing of the persons concerns as well as comfort factor. Additionally, matching it with style & colours of one's preference and according to their complexion, height, appearance & face cut makes the customer feels extra special.
Speaking on the collection, Sanya Dhir, Brand Director, Diva'ni adds, "The First Drizzle collection is Diva'ni's ode to the young and emancipated diva celebrated by celluloid. This monsoon collection is for happy souls and childlike innocent spirits. It is all about colours, exuberance and love."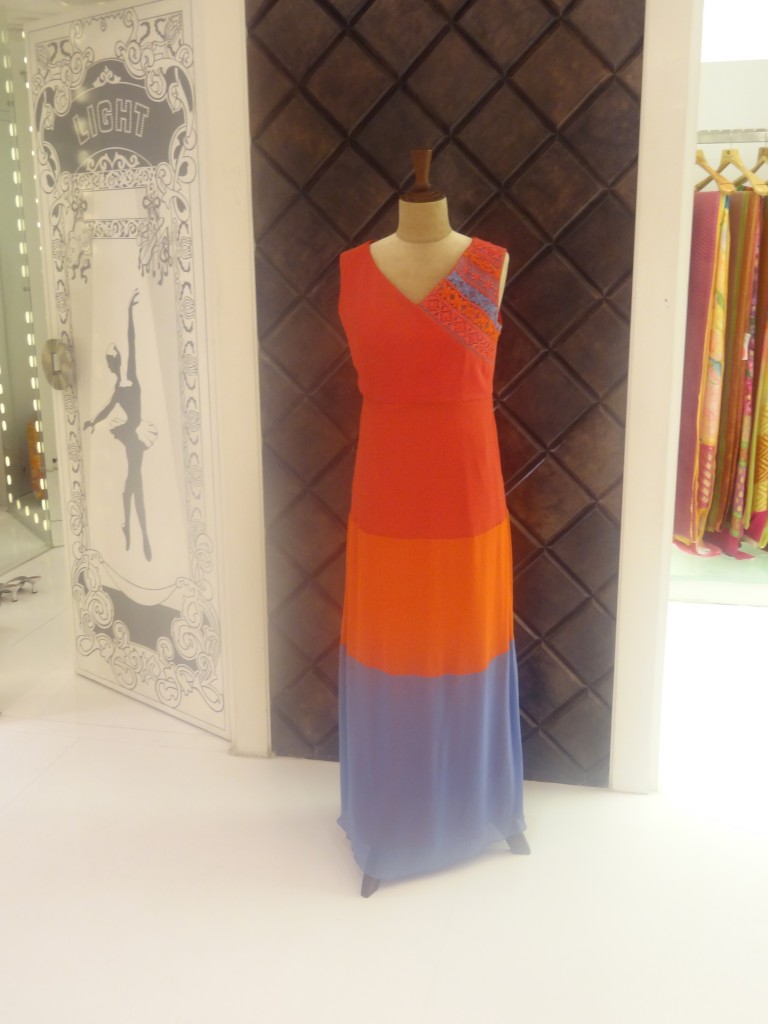 Diva'ni works on all aspects to bring out the best in one's personality be it Kareena or Katrina, you are sure to sizzle this monsoon with the outfits. We also got to know of UPEDA- the Italian garments selected for Rekha for one of the fashion shows. We also spoke of what will suit Aishwarya Rai & Anushka Sharma.
So my advice is that this monsoon leave everything and head to Diva'ni to add elegance, style & panache to your life.