My recent shopping spree took me to Select City Walk at Saket. After I had shopped to my heart's content, I entered the food court as I was a little hungry. As I entered I saw this nice looking pop up store called Artful Baker. I glanced at the food kept on display and I immediately decided to try out the stuff. It had delicious cakes, croissants, breads and many other sweet and savory items. It not only looked amazing but also offered great flavors in less calories, less guilt and was also not too pricey.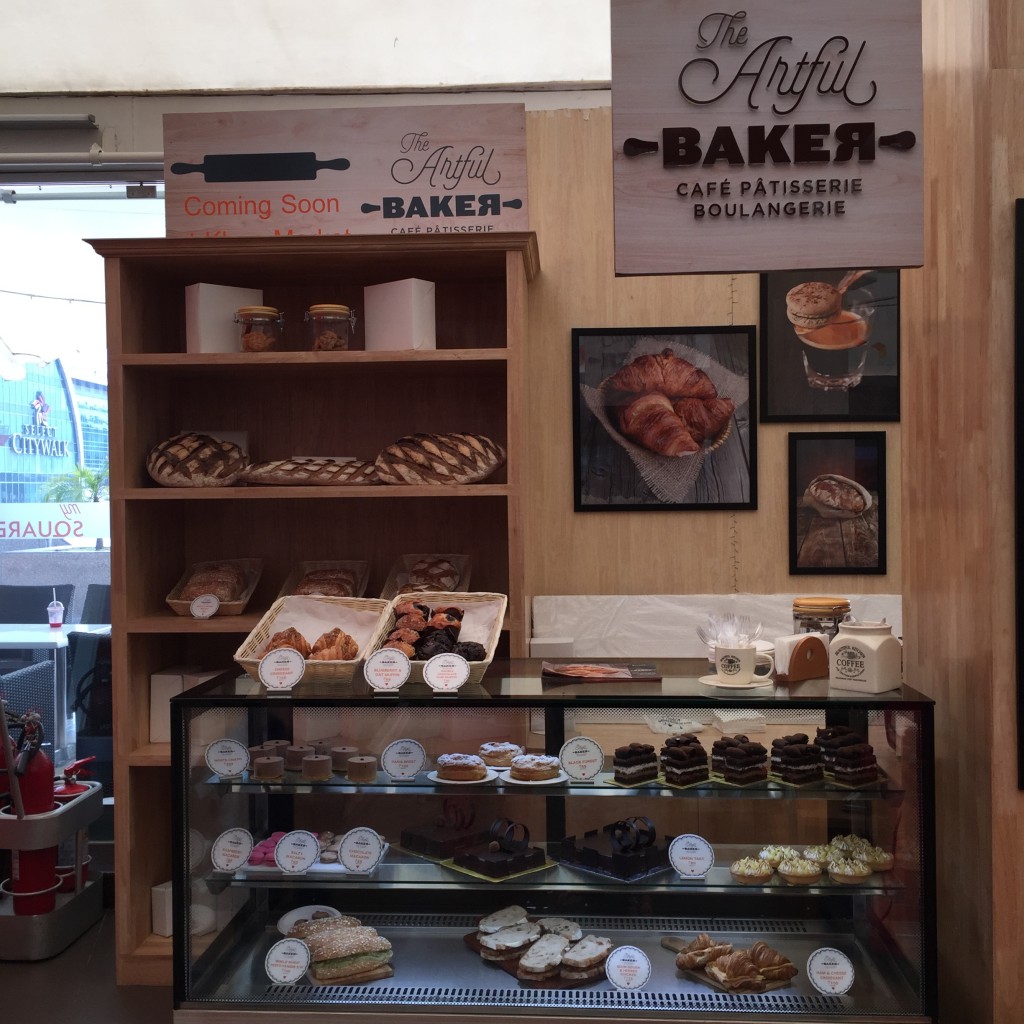 I started with Whole Wheat Pesto Paneer Sandwich which I found quite nutritious. The whole wheat bread had chunks of paneer, lettuce, tomatoes, Pesto Sauce and mayonnaise which brought the right flavour to it. The filling was just perfect and this is a highly recommended item on my list.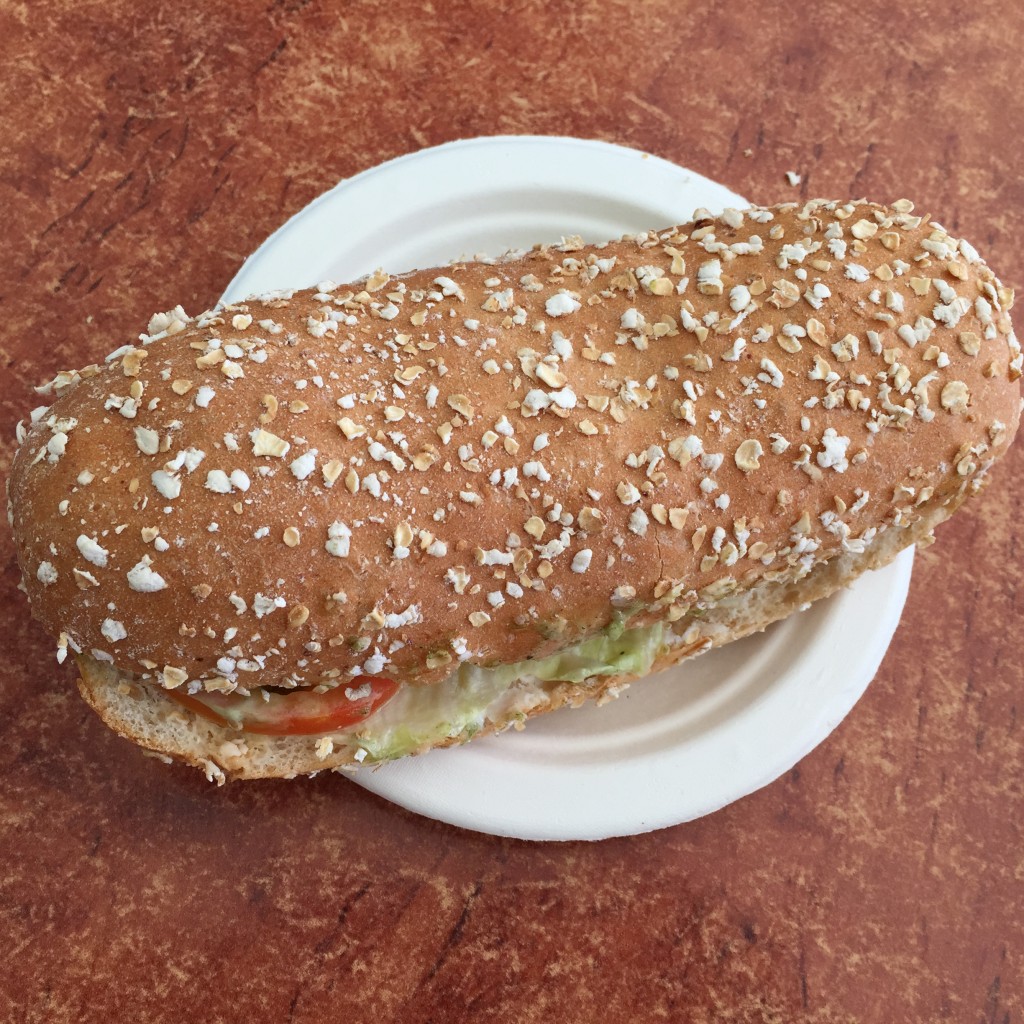 Next was the Cheese Croissant which was filled with Gruyere cheese which is one of the finest cheese available. It is actually a Swiss cheese. The croissant was fluffy and the cheese added the must required flavour. It tasted nice but it's not in the highly recommended list.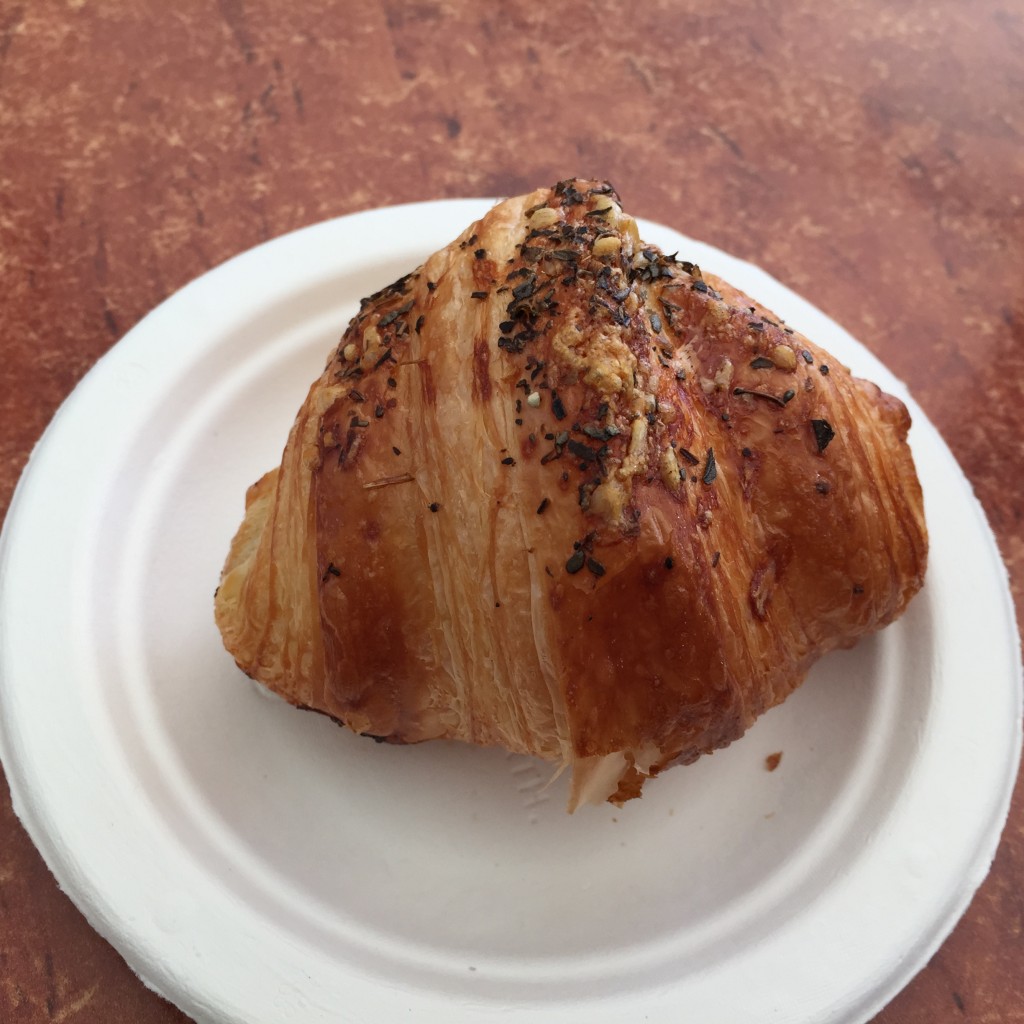 Next on my platter was the Sour Dough & Herbed Chicken Sandwich. A blend of sour dough bread with chunks of herbed chicken, tomatoes, caramelized onion was tastefully prepared. I had no clue that there was a bread called sour dough which is known to be hard from top and soft from inside.  It was a little sweet which added to my delight. Found it really different from the regular sandwiches I have had otherwise.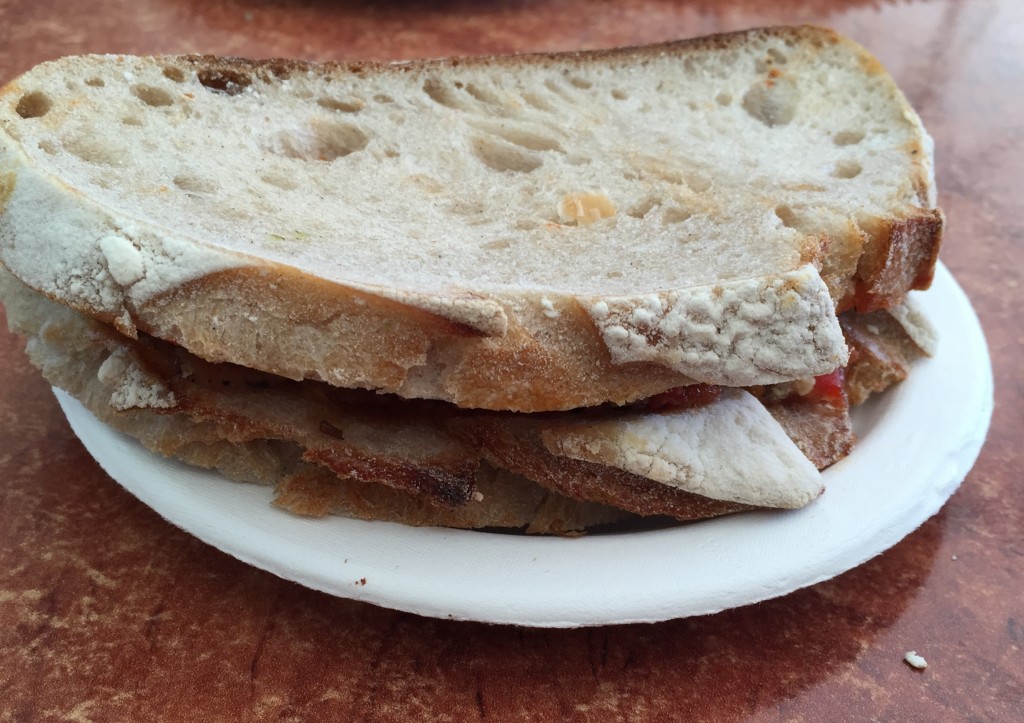 Then on my list was the Ham and cheese croissant. As I took a bite of the croissant I was pleasantly surprised with the generous filling of ham. The ham and cheese were fresh & gave a nice taste.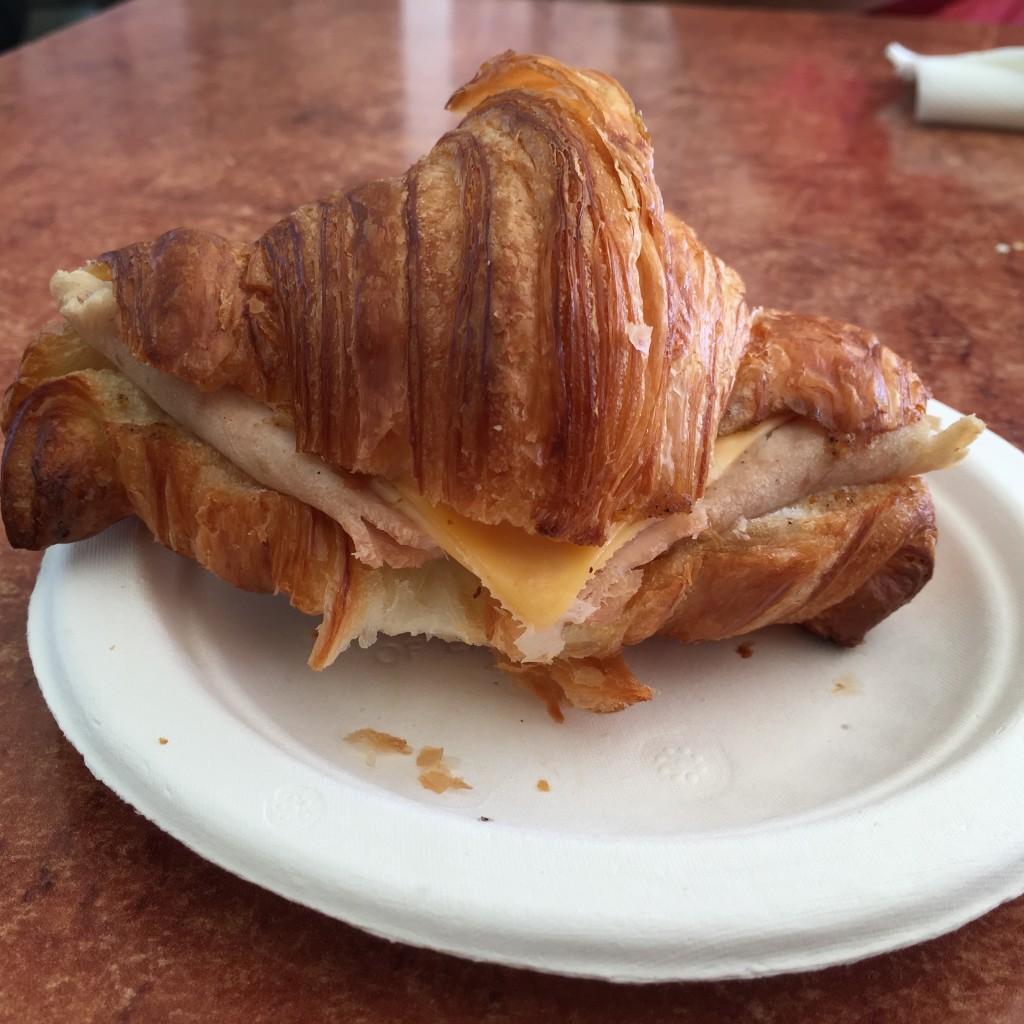 After the sandwiches and croissants, it was time to relish my sweet tooth. The first dessert I had was Lemon Tart. The lemony flavour was quite tantalizing.  The cream was sweet so it was the right sweet and sour blend. The crust/ base was also nice and crisp like a cookie.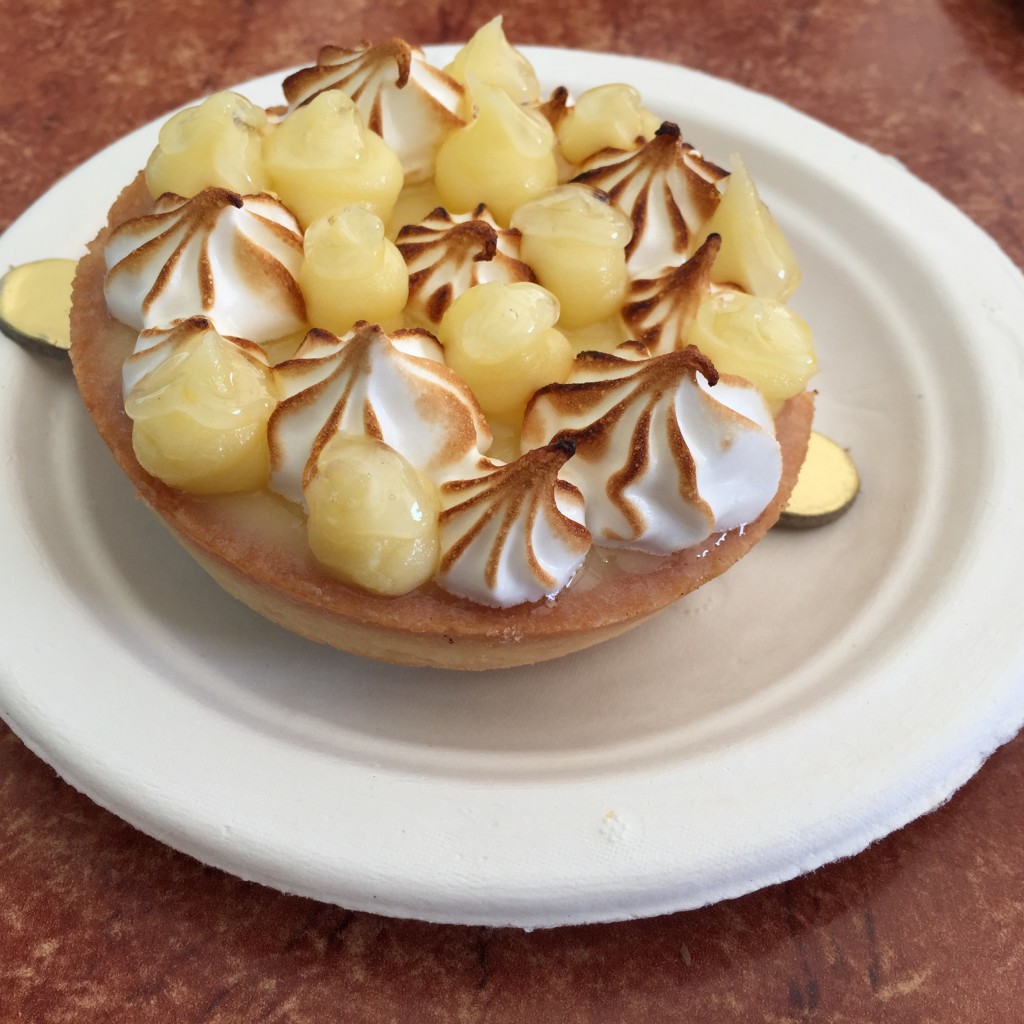 After the tart it was time for some Macarons. On offer were salty, raspberry and chocolate macarons. They were the cutest macarons I have ever seen and had. They were quite tiny and cute looking. The first one I tried was the Salty Macroon. I am sure you are as shocked as I was. Yes, macroons could be salty too. The salty coating had a filling of coffee and caramel. It wasn't what my tastebuds were expecting and it clearly failed to impress my tastebuds. However the raspberry macroon was quite a delight. It was tangy as well as sweet which tasted really nice. Its definitely a highly recommended item from my list. The Chocolate Macaroon just melted in my mouth and left me wanting for more. They were fresh  and had the right flavour.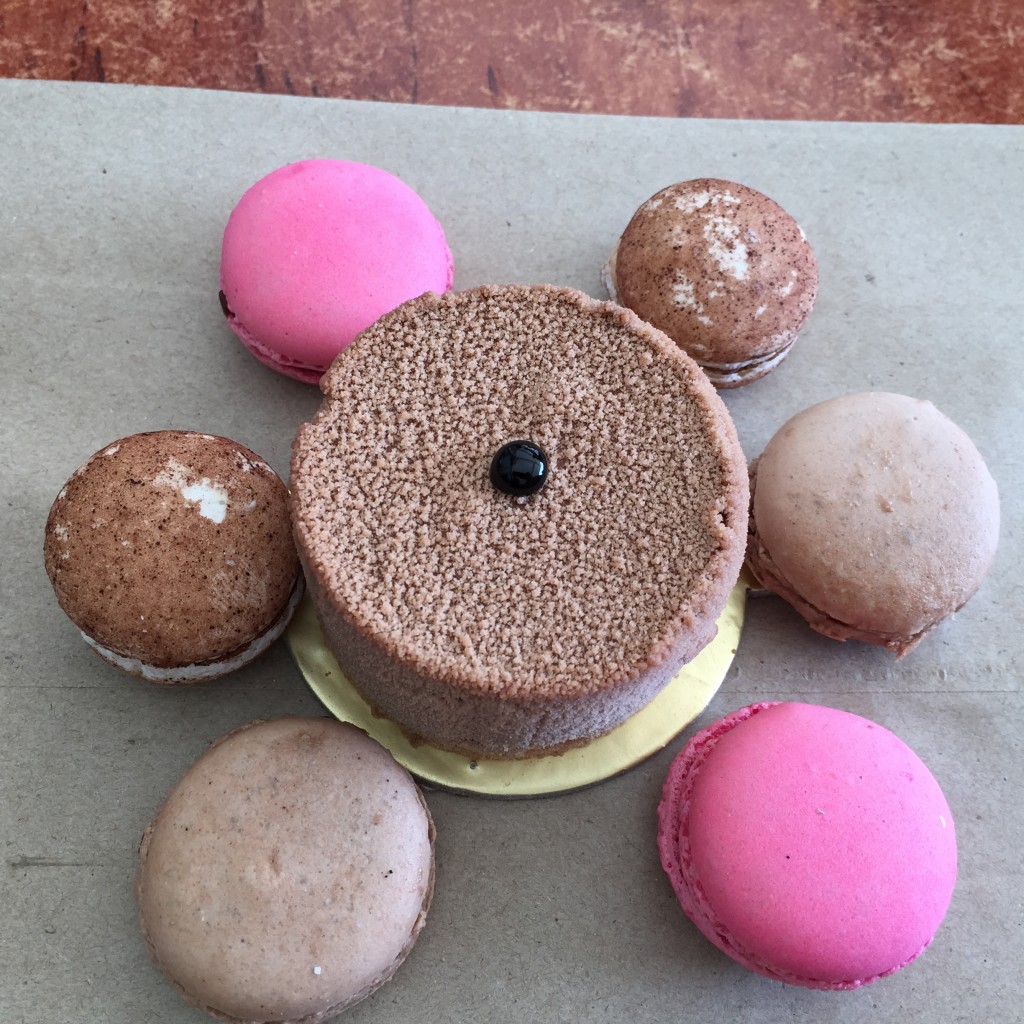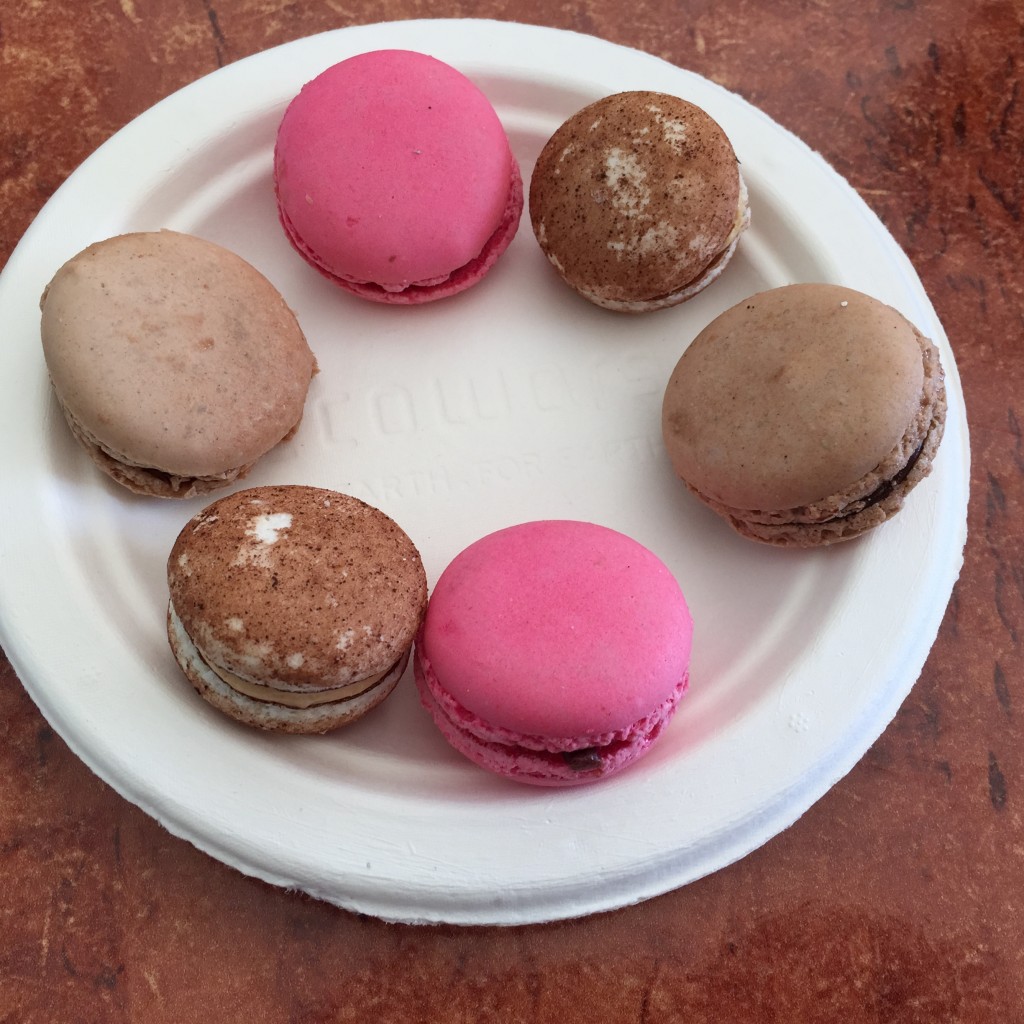 The most interesting items on the list were Monte Cristo and Paris Brest. Not only they had a different name but also they tasted quite unique. The first one I had was Monte Cristo. Though I found the chocolate bitter yet found the taste quite distinct. The chocolate used was dark chocolate that's why it's little bitter. I am generally not too fond of dark chocolate but I loved the base which was quite crisp and crunchy.  Got to know later it was an almond base. On inquiring from the person at the pop up about how it was made, I got to know 53% of chocolate was blended with French cream with a bit of hazelnut flavour with chocolate powder sprinkled on the top.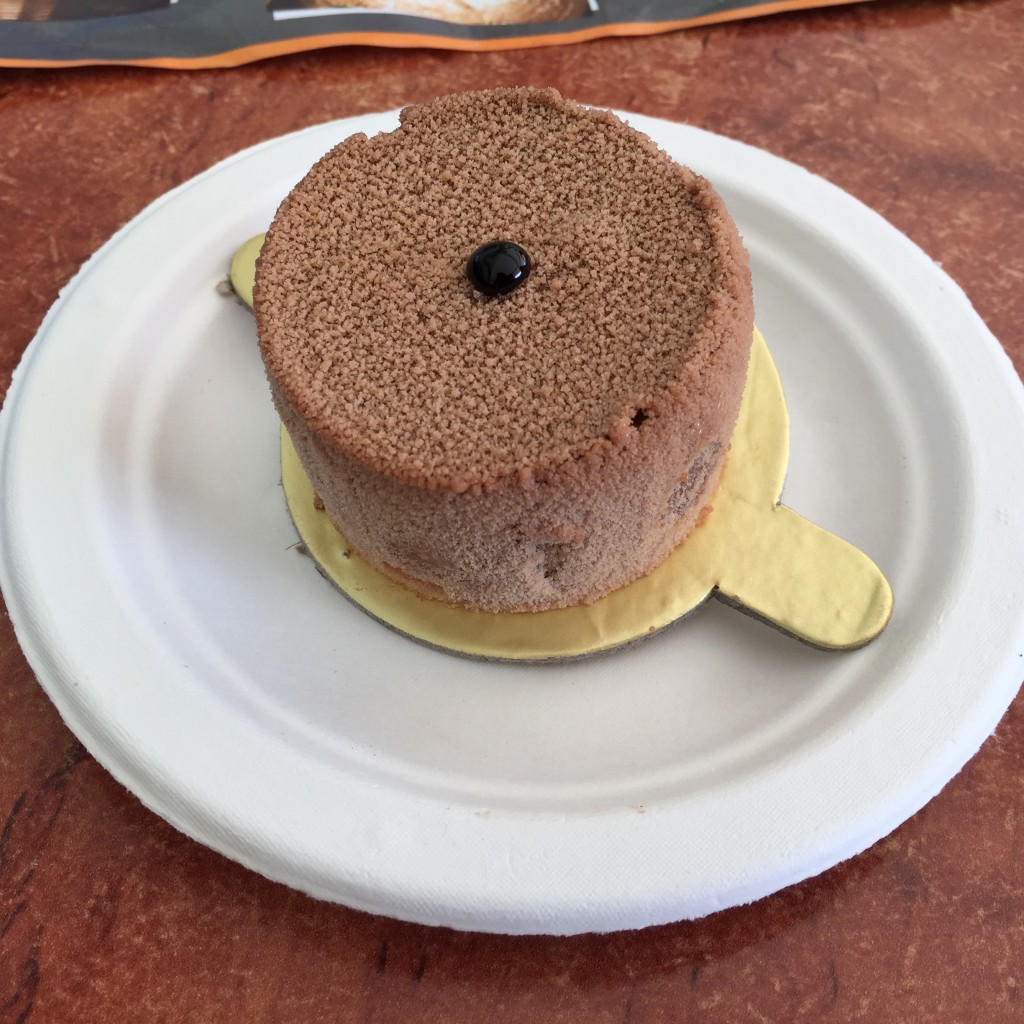 Paris Brest was one of the most interesting item on the list. It is actually a French dessert choux pastry and had a vanilla and cream custard filling. It was quite refreshing and I have never tasted anything like this before.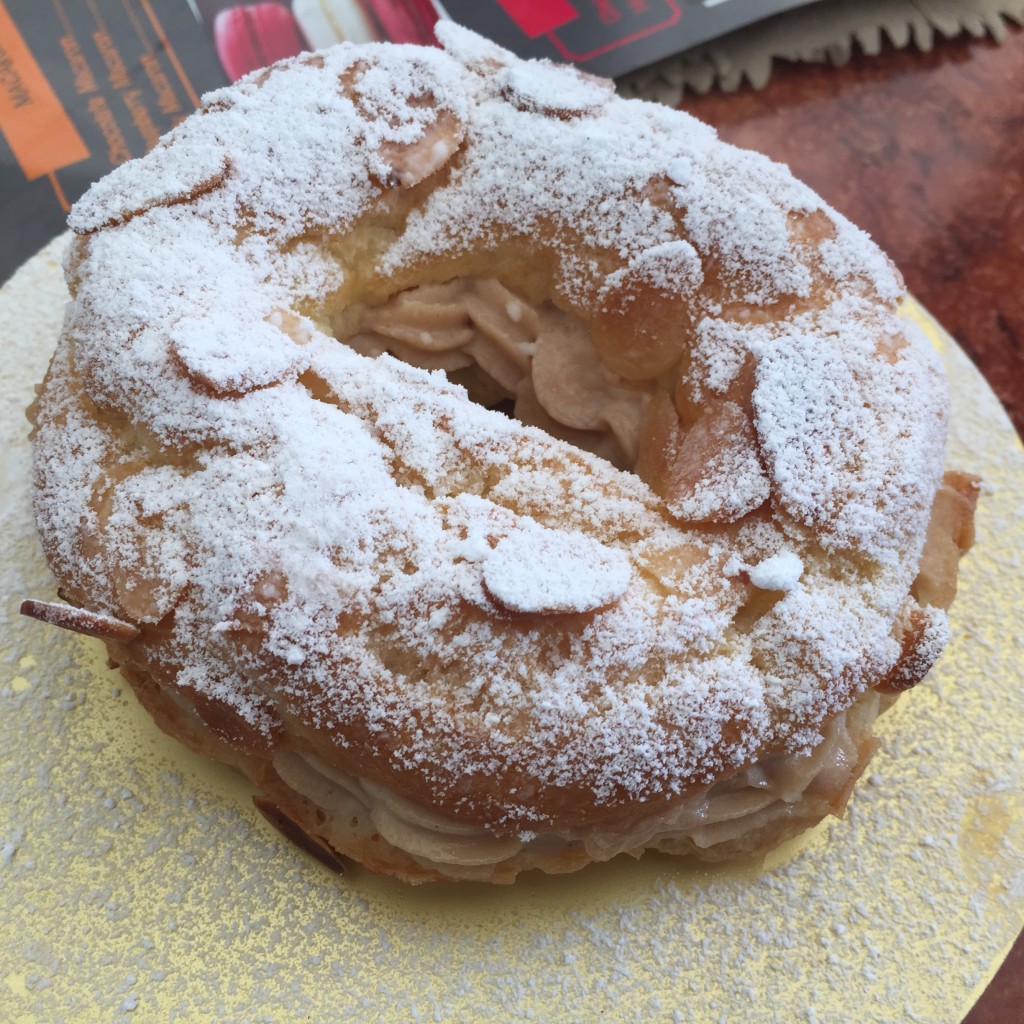 The last two items were Blueberry & Oat Muffin and Black Forest Pastry. The Blueberry & Oat Muffin was quite scrumptious. The best part was that it wasn't too sweet. The blueberry filling right in the centre gave a nice flavour.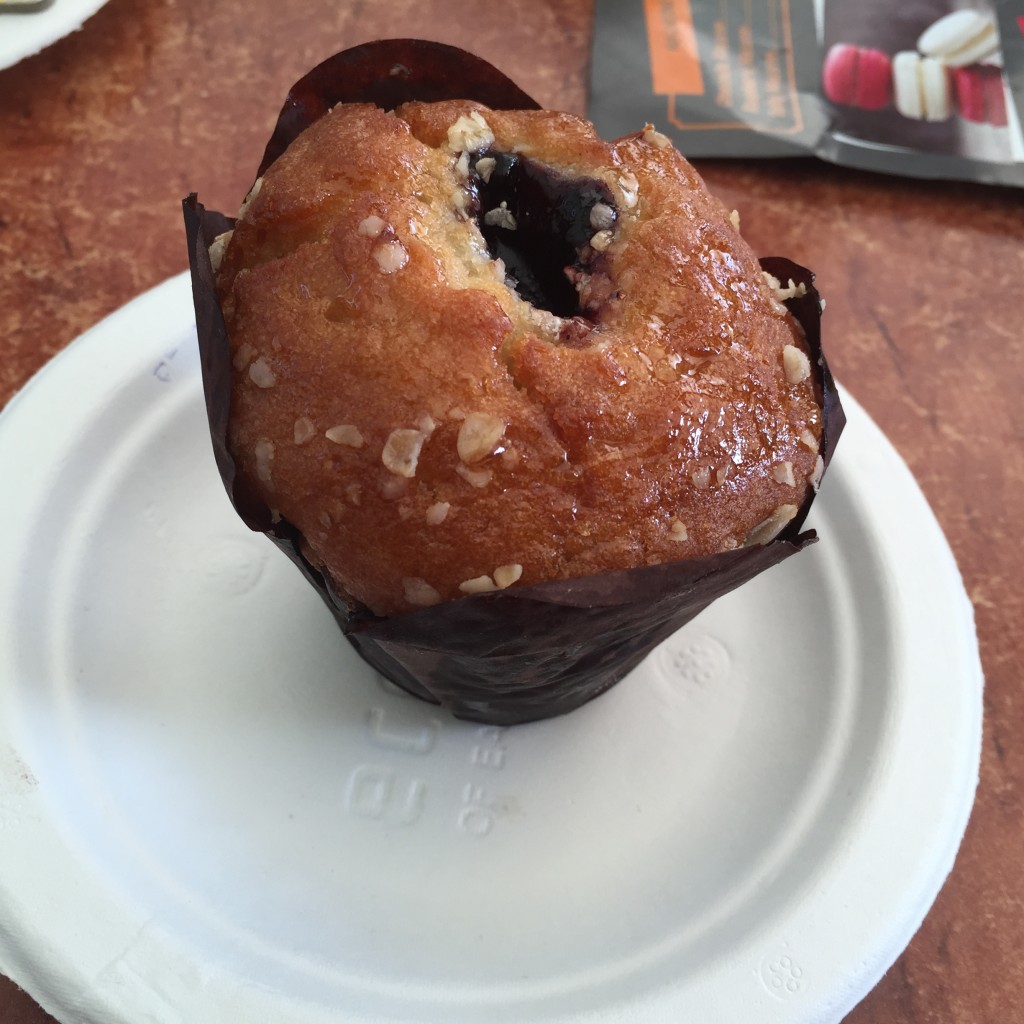 The Blackforest pastry had chocolate flax on the top and had layers of cream and chocolate in the middle which added the right flavour and taste. An interesting point to note was that I have always seen black forest pastry with cherries on the top. In this one, the cherry was inside the pastry. It was quite different to see cherries with the layers of cream and chocolate.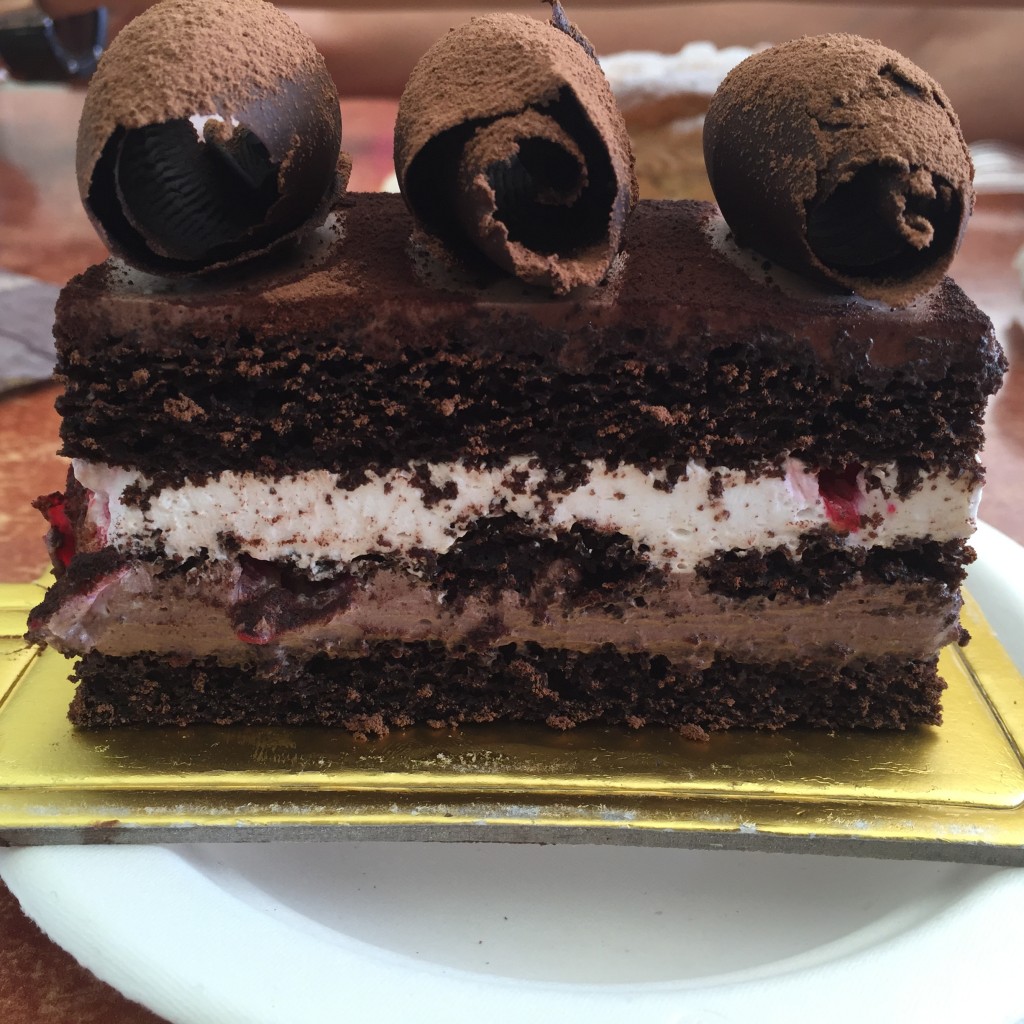 The brand chef of The Artful Baker, Chef Sahil Mehta is India's First Certified Bakery, Pastry and Chocolate Expert from Lenotre, France. He is the man behind many renowned patisserie brands such as Choco Diva, Rennaissance and L'opera.
'The Artful Baker Pop-Up' is located in the Food Court at Select Citywalk, Saket and is on till August 2, 2015.
Review Credit: Shilpa