A must try this season for an insanely fresh and fun fare of Asian street food is the Hawker's Menu at Mamagoto. Mamagoto, a Pan-Asian cuisine restaurant offering the best of delicacies from around Asia is located across various locations in Delhi-NCR. The place has definitely made a name for itself with its consistent quality and taste of food that has made the entire experience of easting out Asian cuisine more approachable, fun, laidback, quirky and energetic. 
Definitely start with their mind-blowing and innovative Thai Puchka Bites – betel leaves and a twist of peanuts, onion and lime accompanied with a sweet ginger sauce and red chilli stuffed in a puchka shell, served on a bed of sweet tangy wafer crumbs. You would definitely want to have more of this amazing modernization. Then don't fail to experience the BBQ Red Curry Limbs – barbeque style cooked pork limbs that go very well with the variety of condiments, side slaw and onion rings.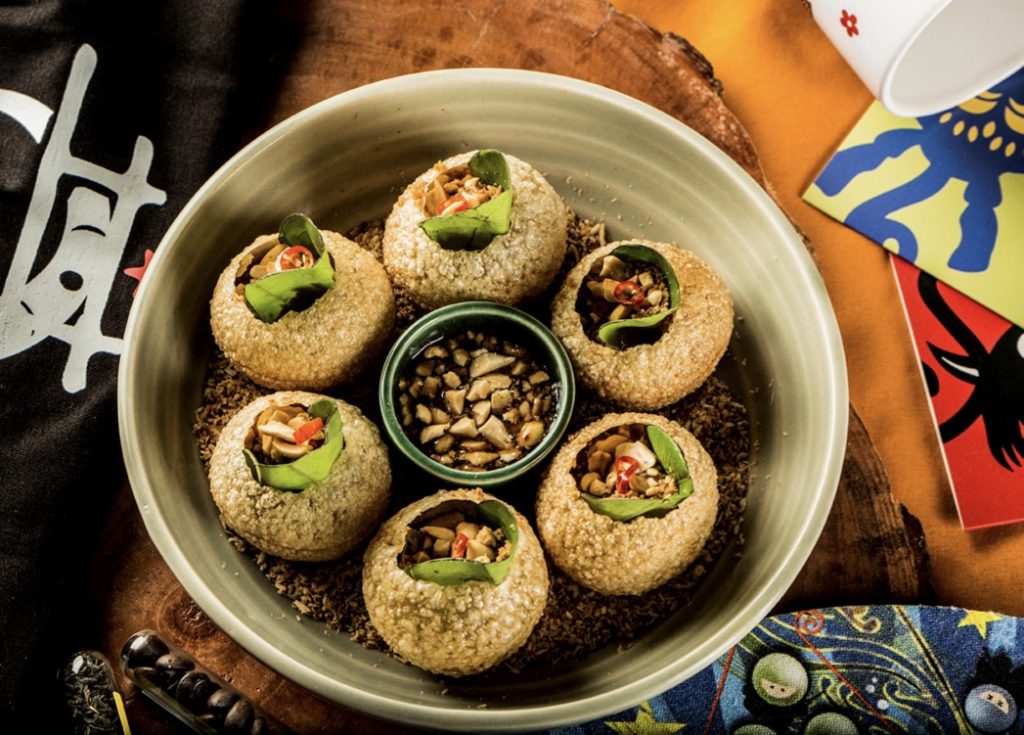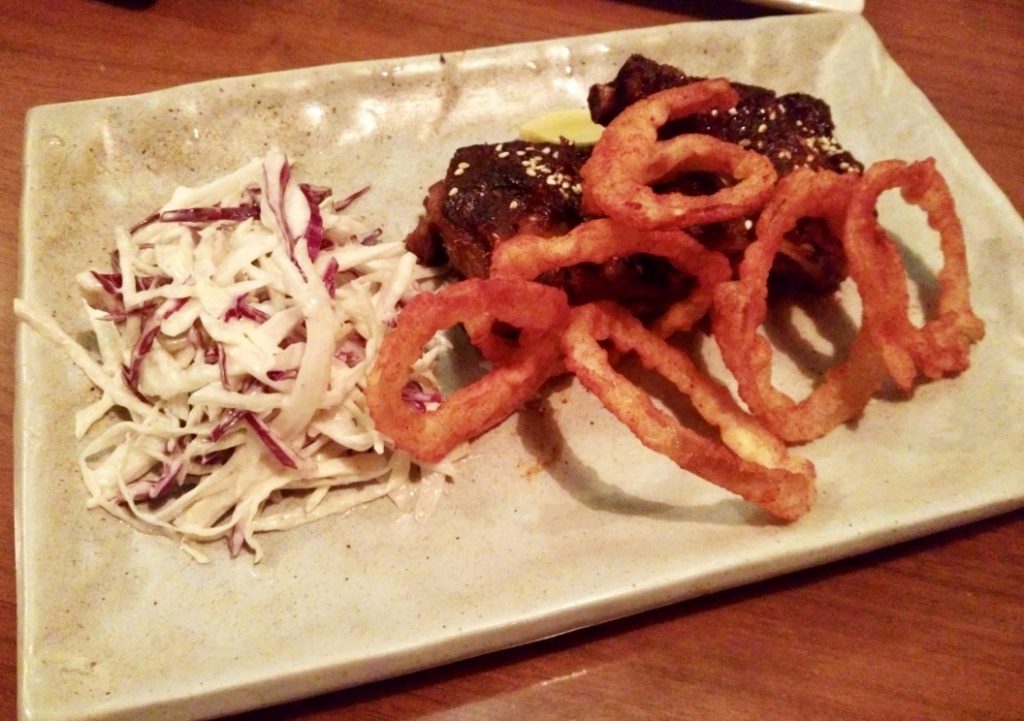 Next, move to Surfer's Lunch having options of shrimp, my preference or soft shell crab tempura seasoned with oodles of coconut cream, peanuts, chilli and tamarind. It is a meal in itself, but in case you want to try something more and quirky, go for the Aubergine and Okra Medley made with fried crisps of aubergine and okra tempura seasoned with coconut cream, peanuts, chilli and tamarind. So yeah, since its authentic Thai street food, it has coconut cream, peanuts & chilli in every bite of this menu. Who could imagine that a simple aubergine and even simpler okra could be turned magically into a tasteful medley which is yet so yummy?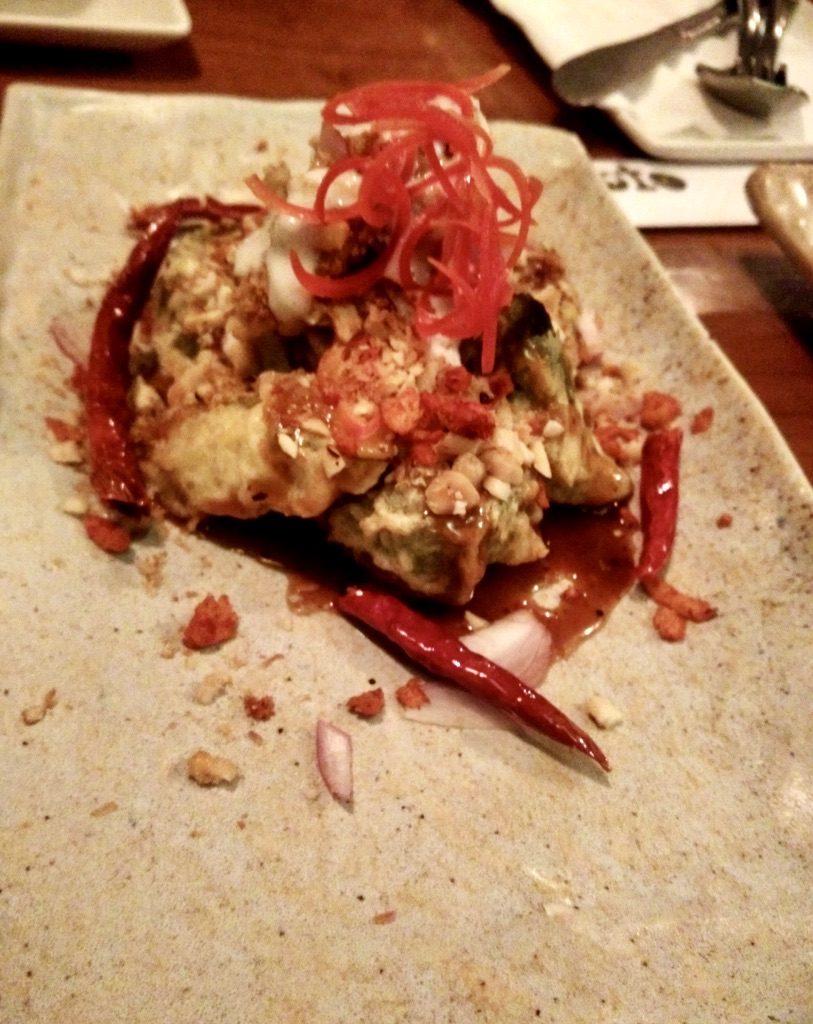 You can also savour on a bowl of Garlicky Rice Noodles with silken tofu and broccoli or for a non-vegetarian delight, have chicken or shrimp with glass noodles and burnt garlic.  The taste of burnt garlic does wonders to the flavours of freshly cooked noodles. Another Thai delicacy is the Mekong Boat Chicken Curry prepared as a peanut scented curry which is sweet in taste with tender chicken and served with glass rice noodles – utterly tempting and delicious. This dish is served authentically in an earthen boat-shaped pot with rice noodles which look like bird nests. The rice noodles are a bit bland in taste if had without the curry, but overall a fine dish.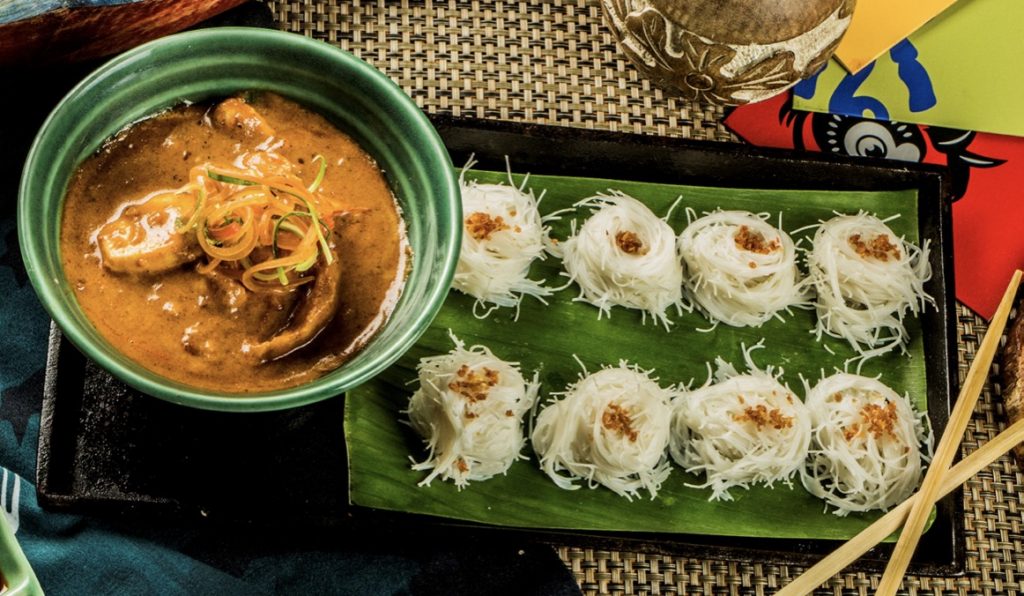 Apart from some Thai mouth-watering eateries, the menu offers a bunch of Korean delicacies like Bibimbap which is a comforting combination of tender cooked lamb, exotic vegetables, sticky rice, fried egg and Korean sauce. Presented well and distinctly on a simple round ceramic plate, it gives a delectable sense of the flavours you are going to relish and cherish. Then there is also Korean Lamb Bulgogi – a true to its name lamb dish with the twist of Korean taste. Topped with loads of sesame seeds to add to the wonderful flavour, it is dished up with a side salad with lightly fried red onion.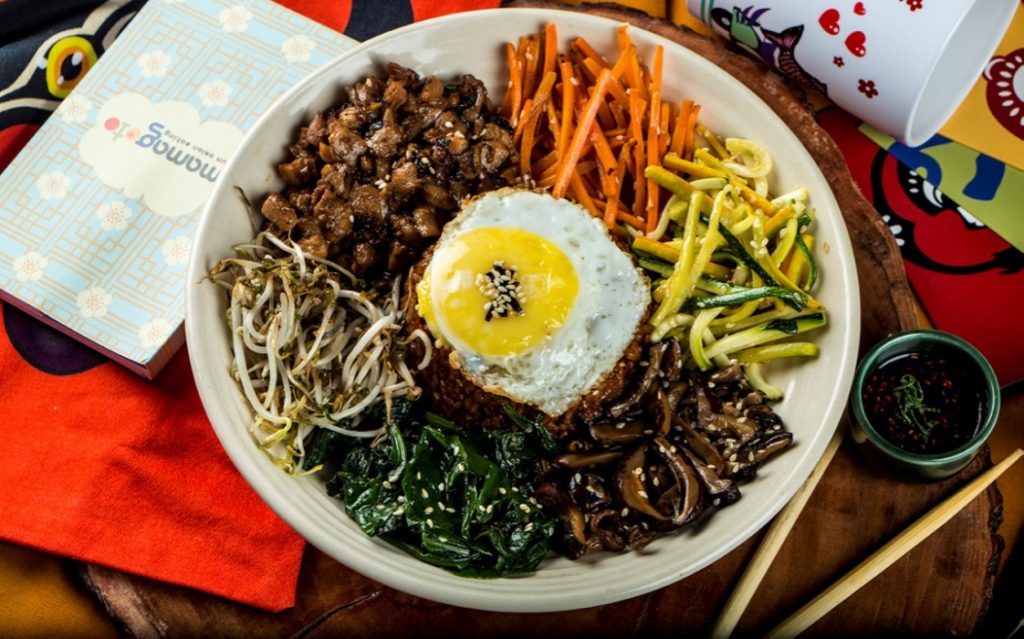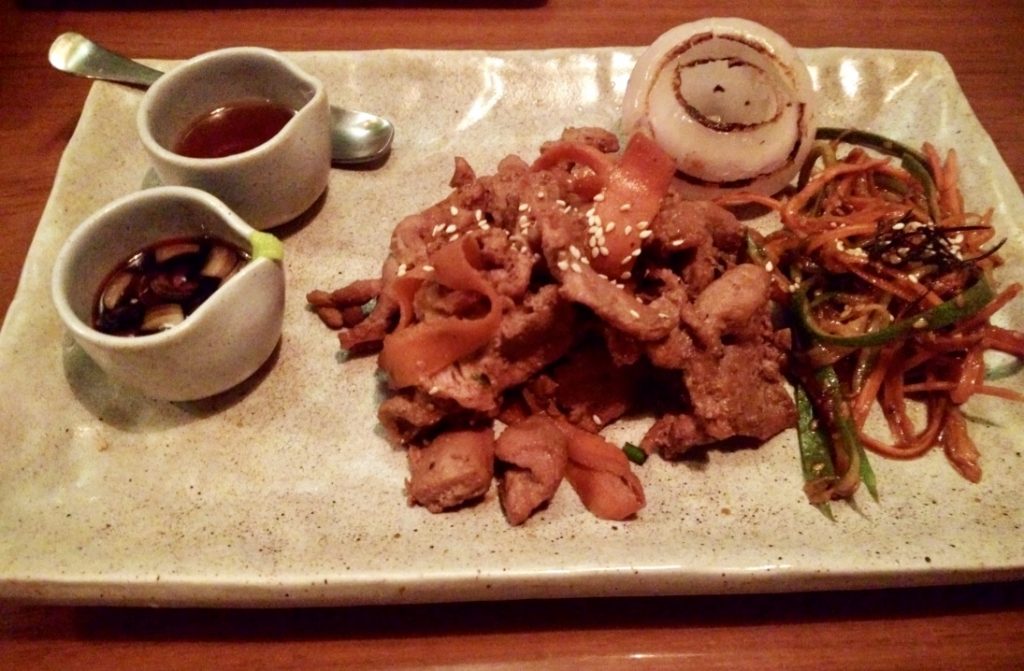 The Jungle Hula Hoop Curry is a tropical twist of pineapple and jackfruit cooked with Thai herbs, spices and coconut. Lastly on the menu is the Rice Pancake which is street style thin pancake stuffed with minced chicken or mixed vegetables, served with an apple and mint sauce. What looks like a desi dosa with stuffing, it is a true desi Thai savoury to make a good choice for mains too.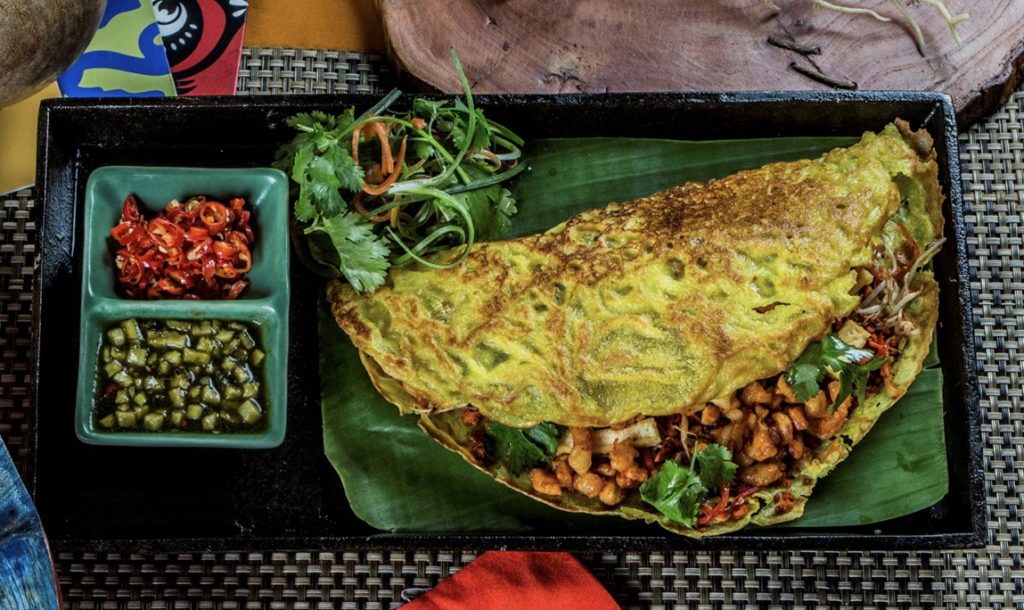 Overall, Hawker's Menu is a good & innovative idea that has come to the market for a gastronomic delight. It is a true, authentic, tasteful compilation and presentation of the Asian street food, but an option or two of simple beverages and light on the tummy desserts would have made the menu all the more interesting.
Review Credit: Priyanka Ahuja