A few days back I stepped into a hospital through a majestic gate in a lush green arena and entered my villa. No, I am not dreaming, this is reality! Everybody wants a getaway or a relaxing holiday away from the stress & hustle bustle of daily life. This time around I headed for a retreat to Kairali- The Ayurvedic Healing Village. It is actually a hospital built in a resort environment for holistic healing where treatments are done through Ayurveda! Isn't that great! Formerly known as Kairali Ayurvedic Health Resort, the Kairali Ayurvedic Healing Village is flawlessly set in the scenic town of Palakkad known as the Gateway of Kerala, a jewel in this Southern state of India's crown. The healing village boasts of rich flora & fauna, away from the city life where ChicLifeByte had a wonderful time!
We reached Coimbatore Airport in 3 hours from Delhi. From there, it took us almost 1 hour 45 minutes to reach Kairali-The Ayurvedic Healing Village, which welcomed us with open arms in a traditional South Indian style and fresh coconut water (we all know the health benefits of coconut water). While on the drive to the wonderful place, it became pleasant and we hopped off for some banana chips, coffee with palm sugar, Murukku and some Keralite delights (knick knacks) on the way. Afterall, who can resist this while in South India. We were really excited to reach the Ayurvedic Centre and were allotted our personal rooms which were very comfortable & cozy. At Kairali, the rooms are allocated according to the star sign of the individual.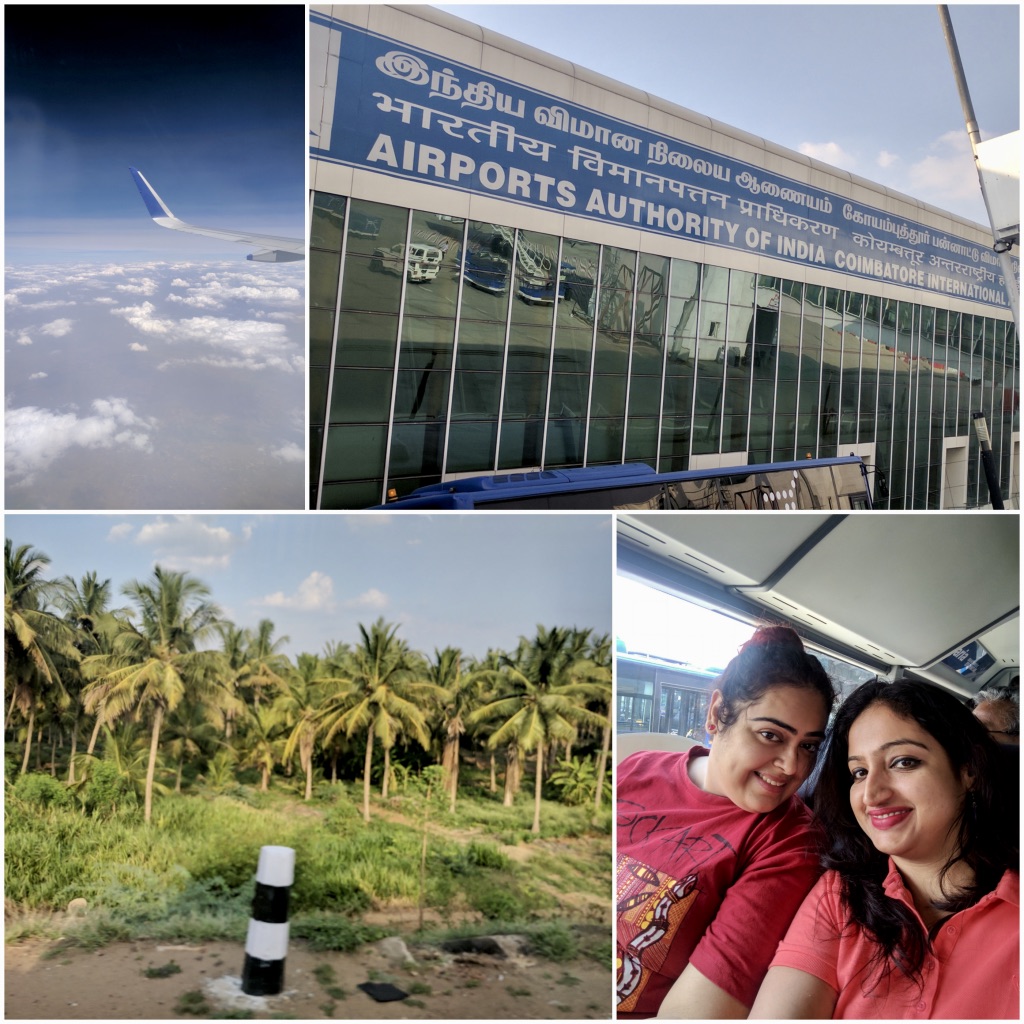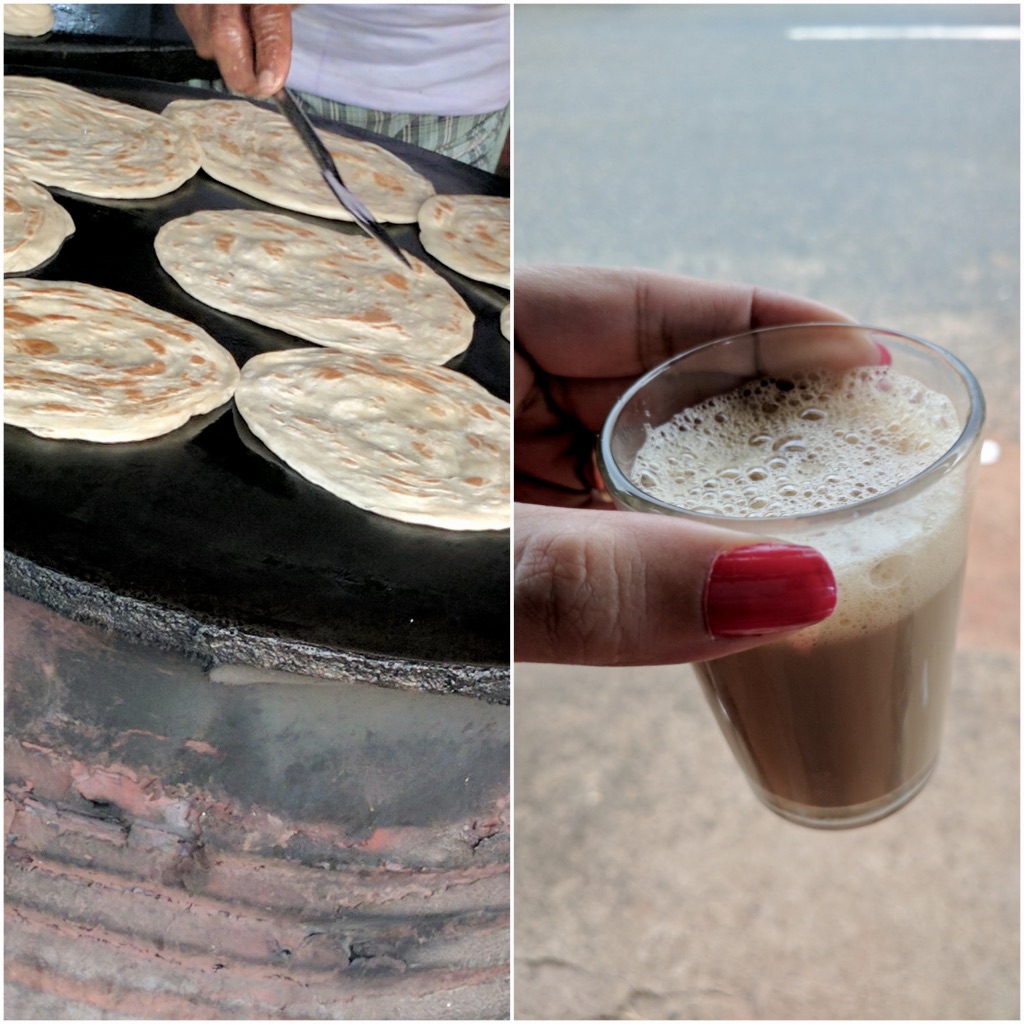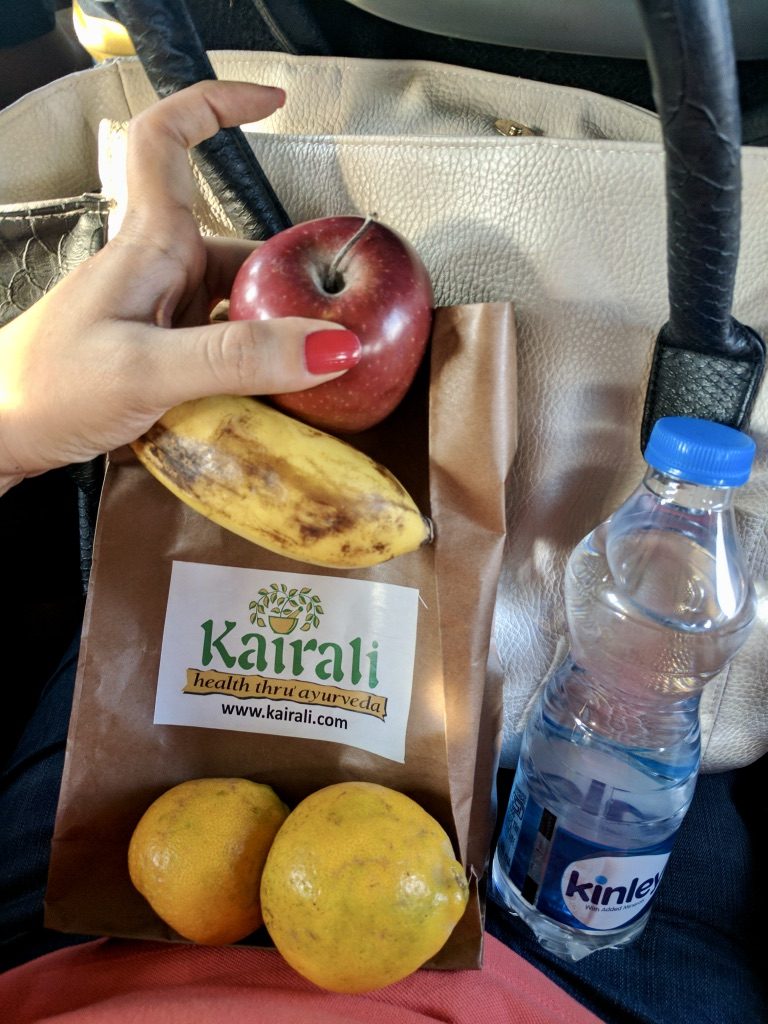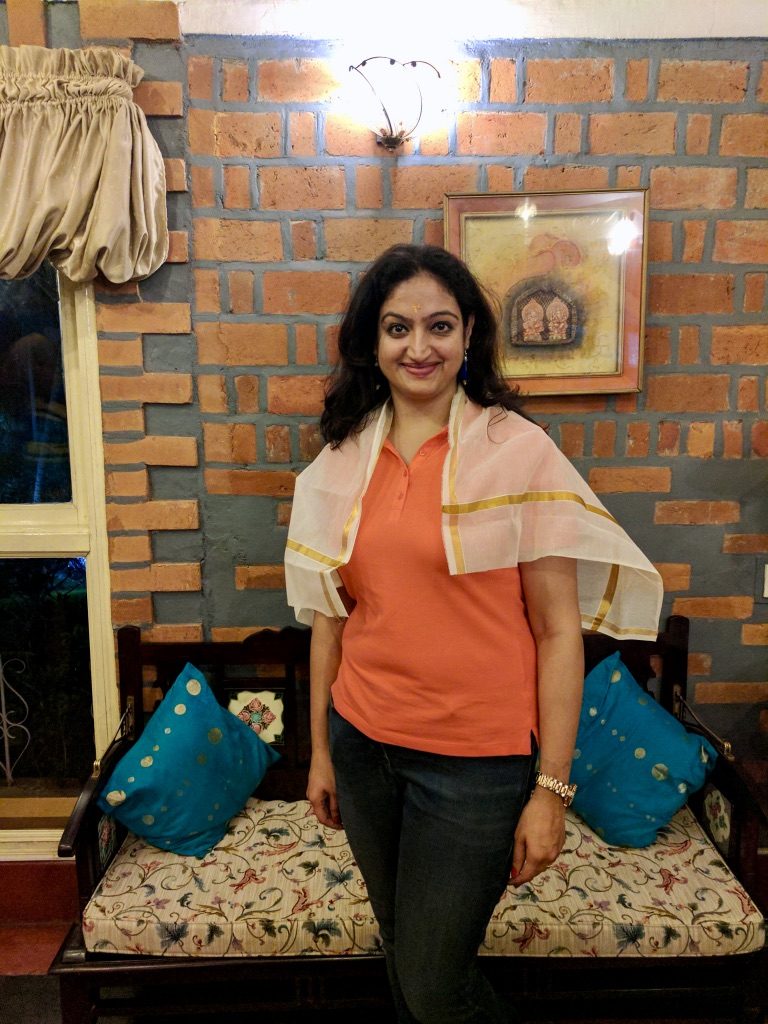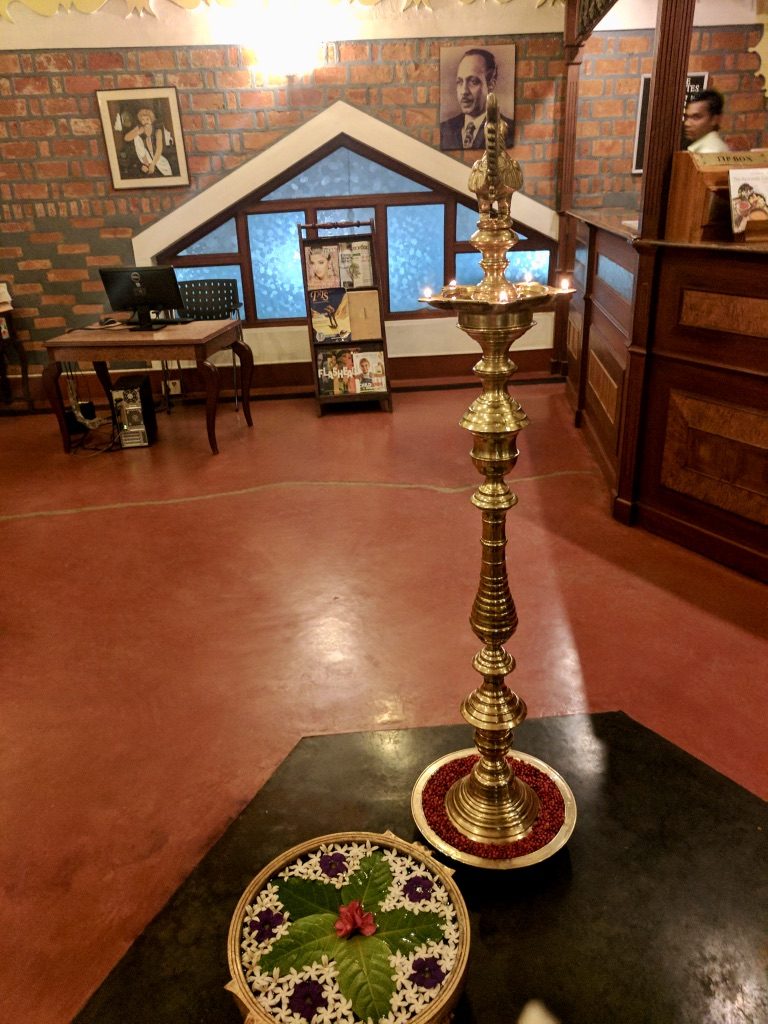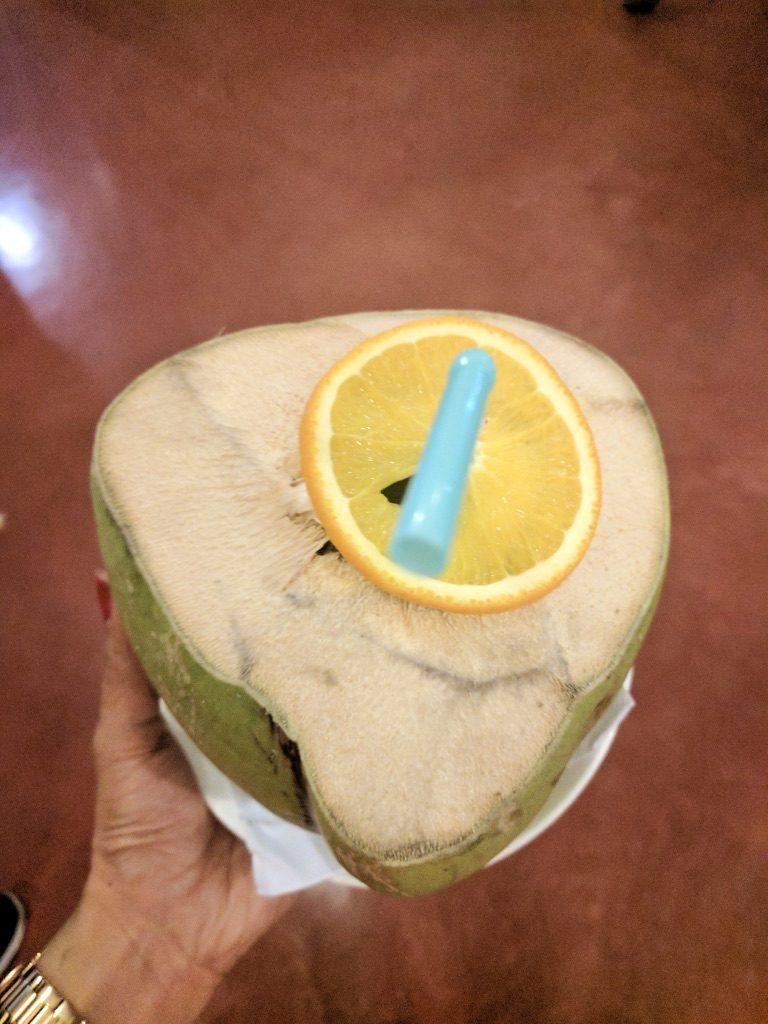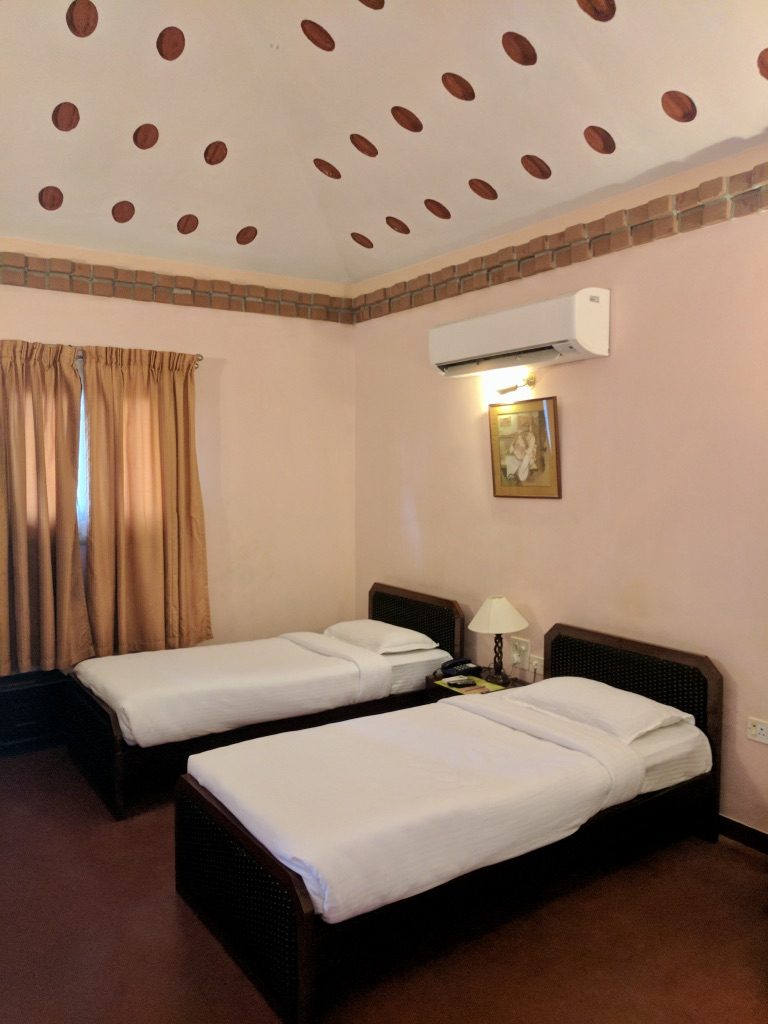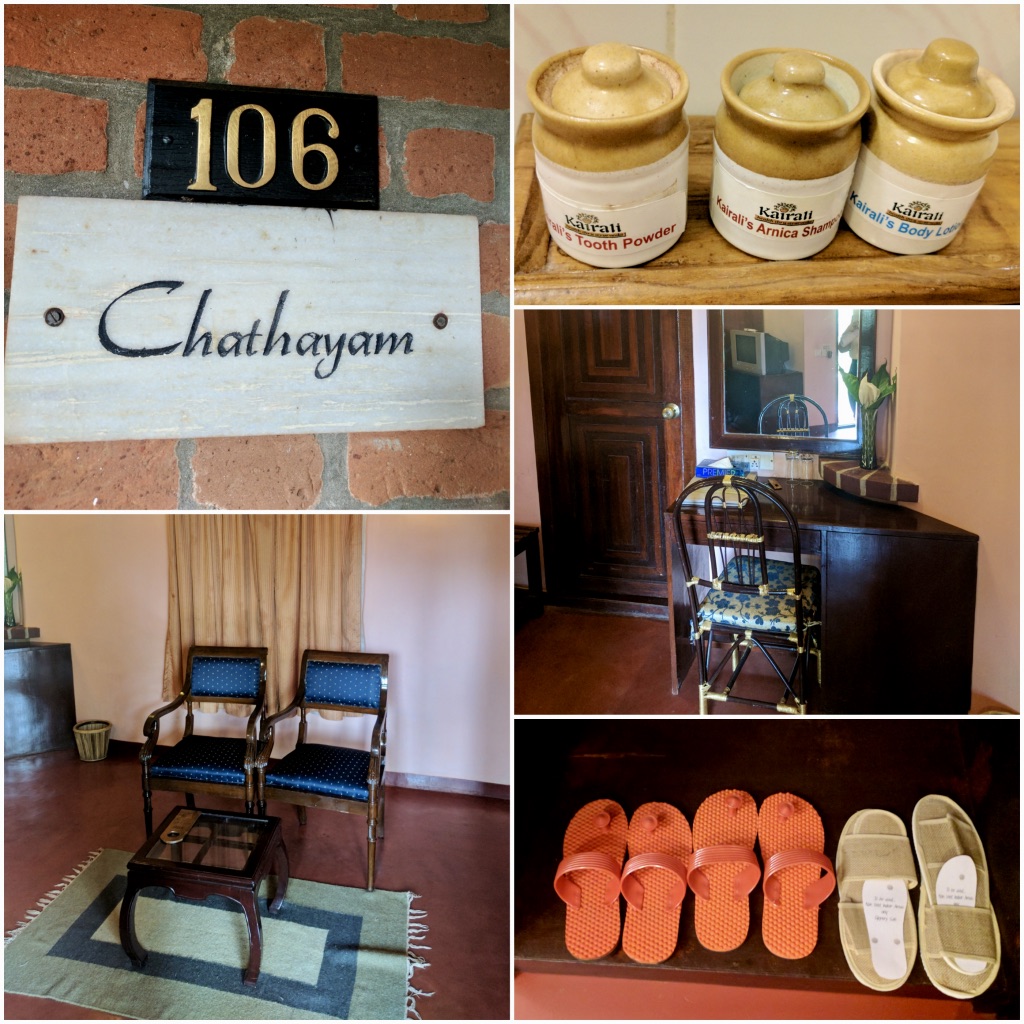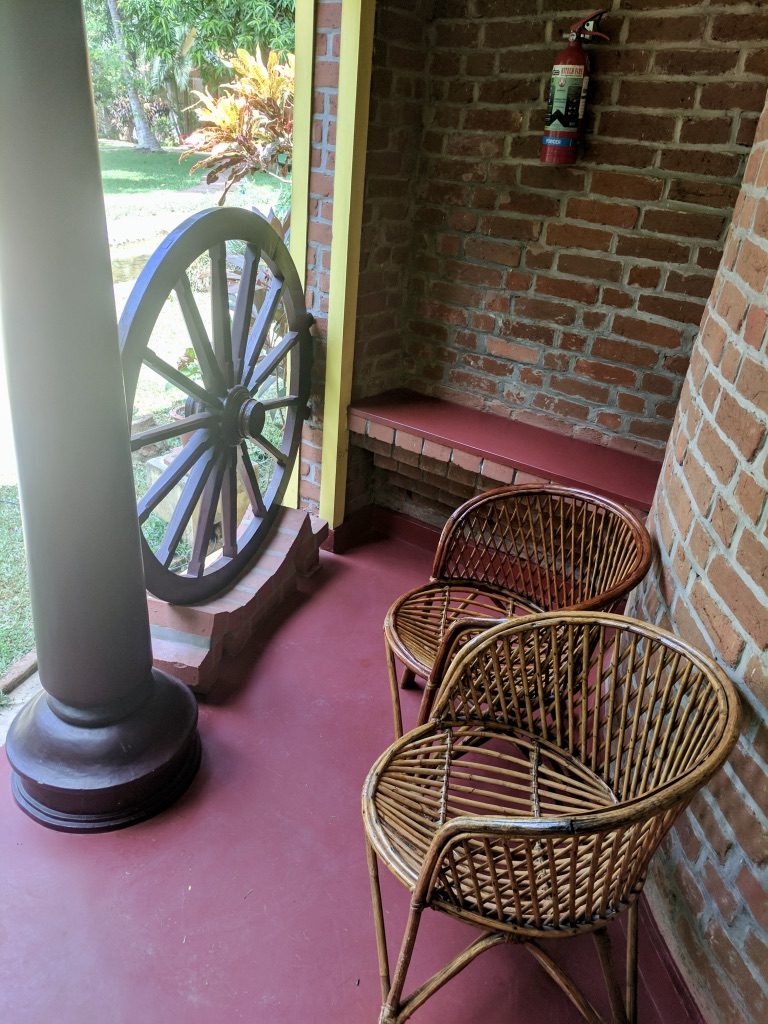 The Kairali Group is headed by Mrs. Gita Ramesh and K.V. Ramesh who hail from a family of well-known Ayurveda physicians. It was established in 1989 (treatment centres, worldwide) and have Kairali products as well along with treatments by qualified & trained doctors spread across 60 acres of land with 30 villas built in a serene & fresh environment with pure & organic vegetation and greenery. Infact, herbs and medicinal plants are grown in-house which are used to make medicines as well as food.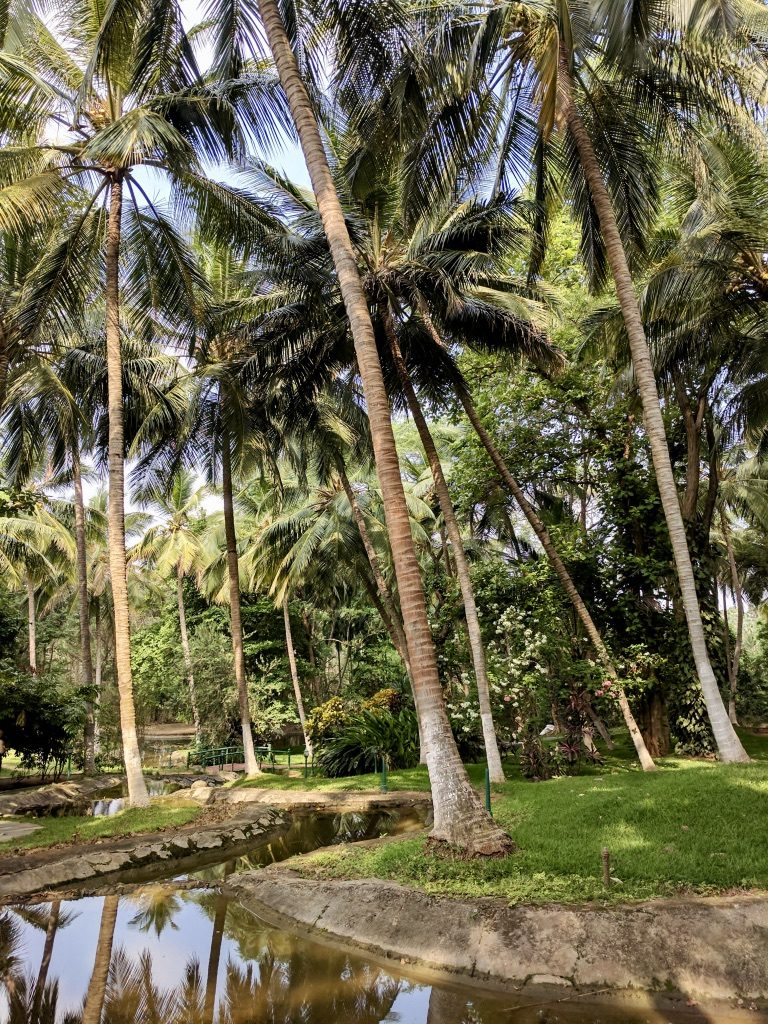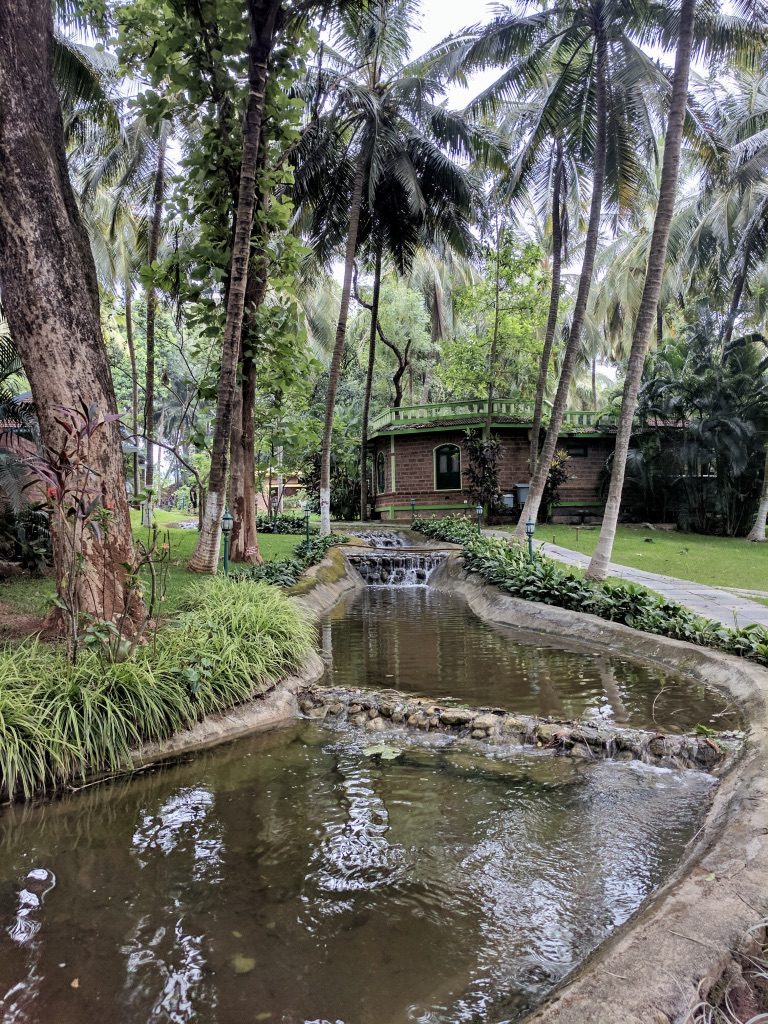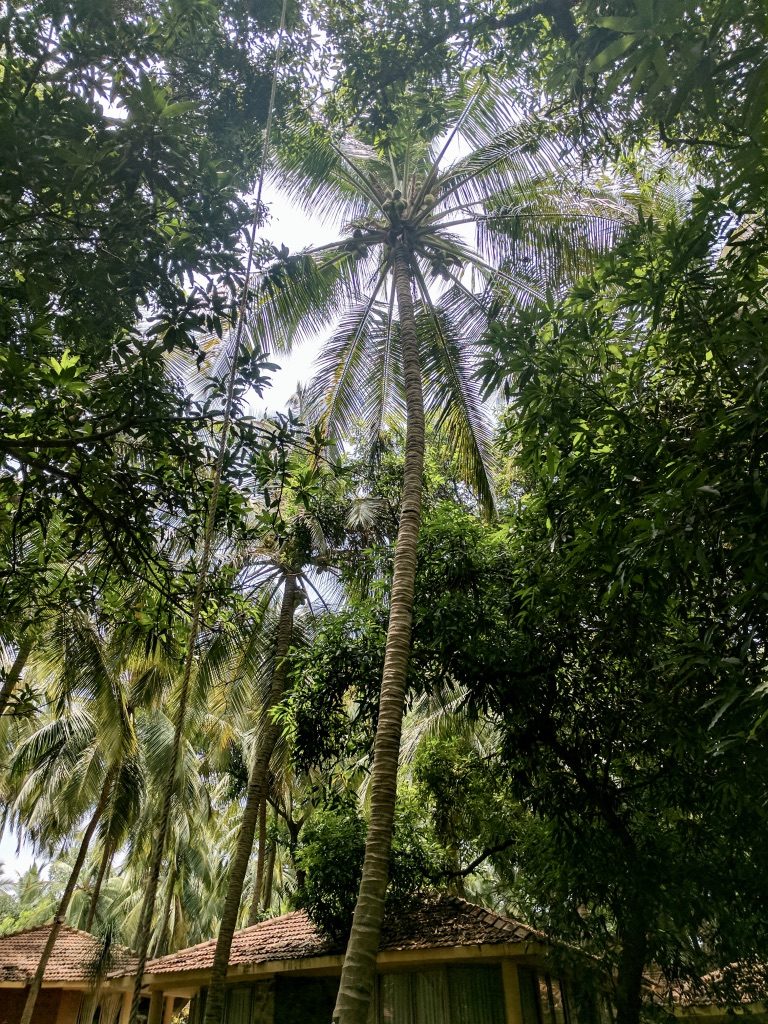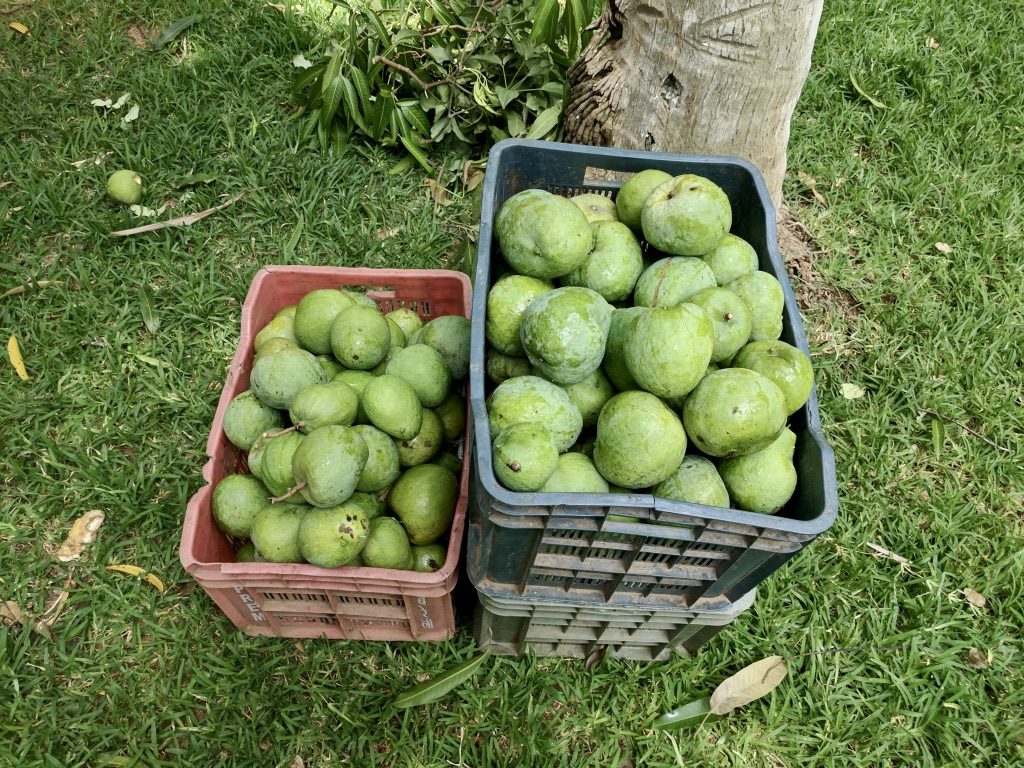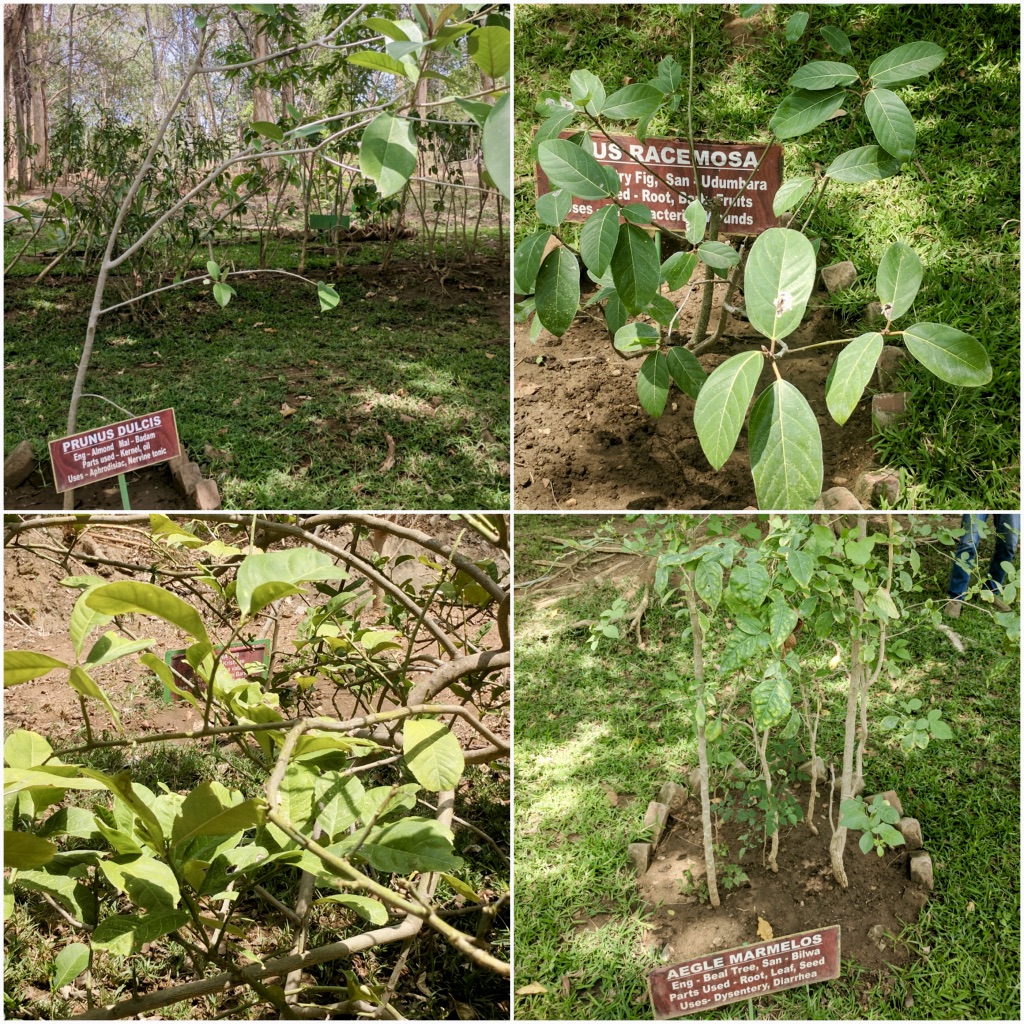 Spread across 3 continents, 9 countries and 35 locations, Kairali has a variety of treatments prescribed by doctors based out of Kairali itself depending on what your body requires. Some of them are Abhyangam, Shirodhara, Navarakhizhi, in addition to weight loss and treatments for stress and strain. They are all holistically done purely with diet, food as well as yoga. Special sessions are scheduled every morning for rejuvenation & detoxification of mind, heart & body. It is a perfect escape!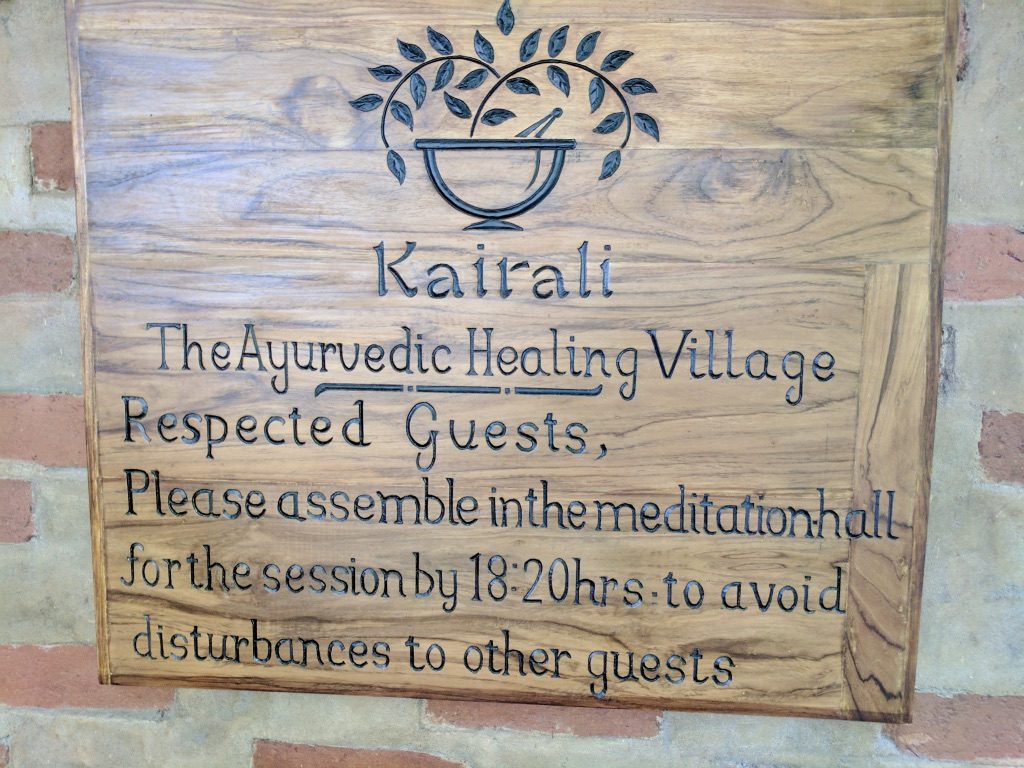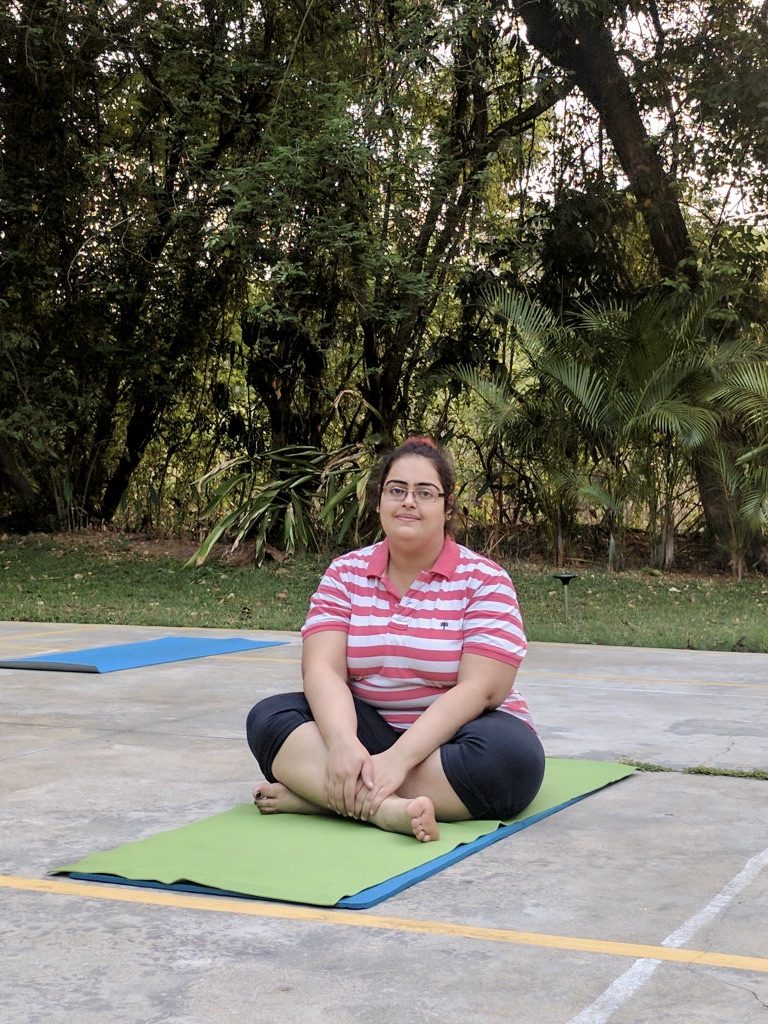 The accommodation at Kairali- The Ayurvedic Healing Village is divided into 4- Maharaja Suite, Royal Villa, Classic Villa & Deluxe Villa. Each type of accommodation is well equipped with basic facilities as well as air-conditioner for enhancing the pleasures of the stay & experience. All the washrooms had special Kairali toiletries- Dant Manjan, moisturizer as well as sandal soap. All the products were very soothing, the toothpowder is made with special bark.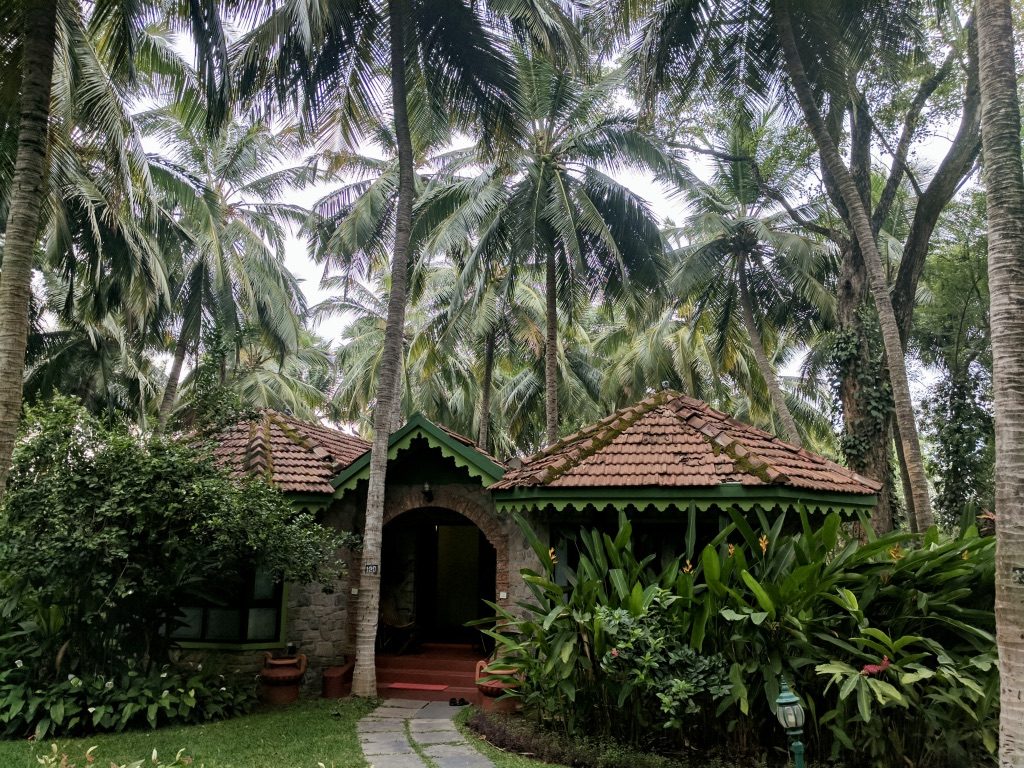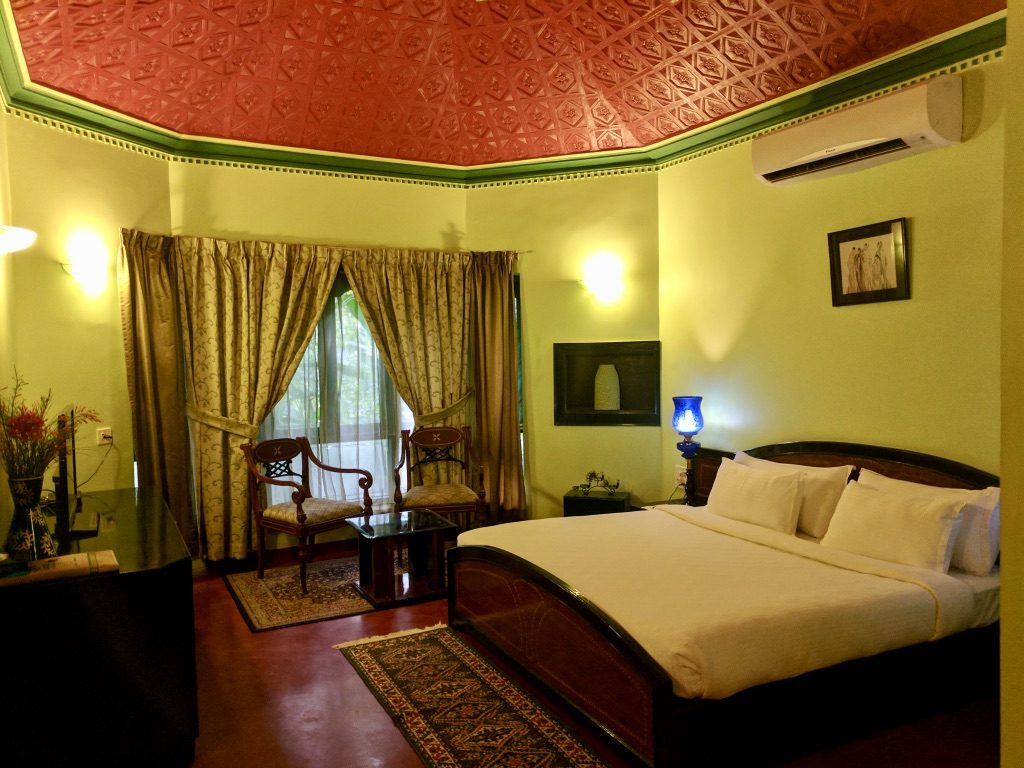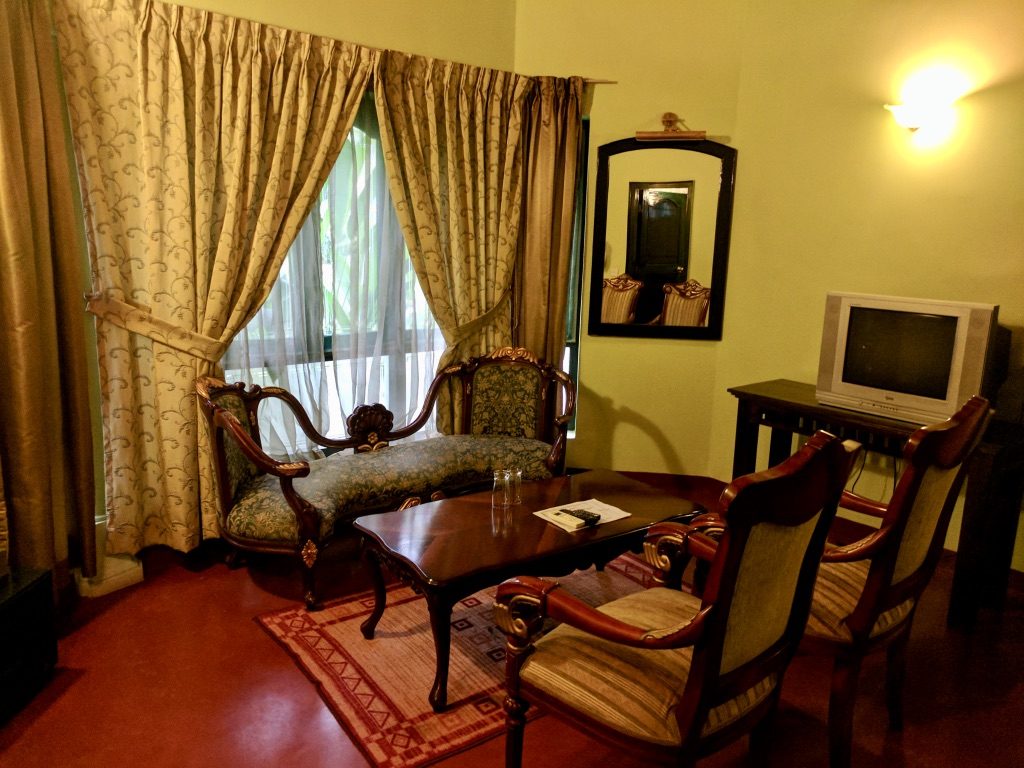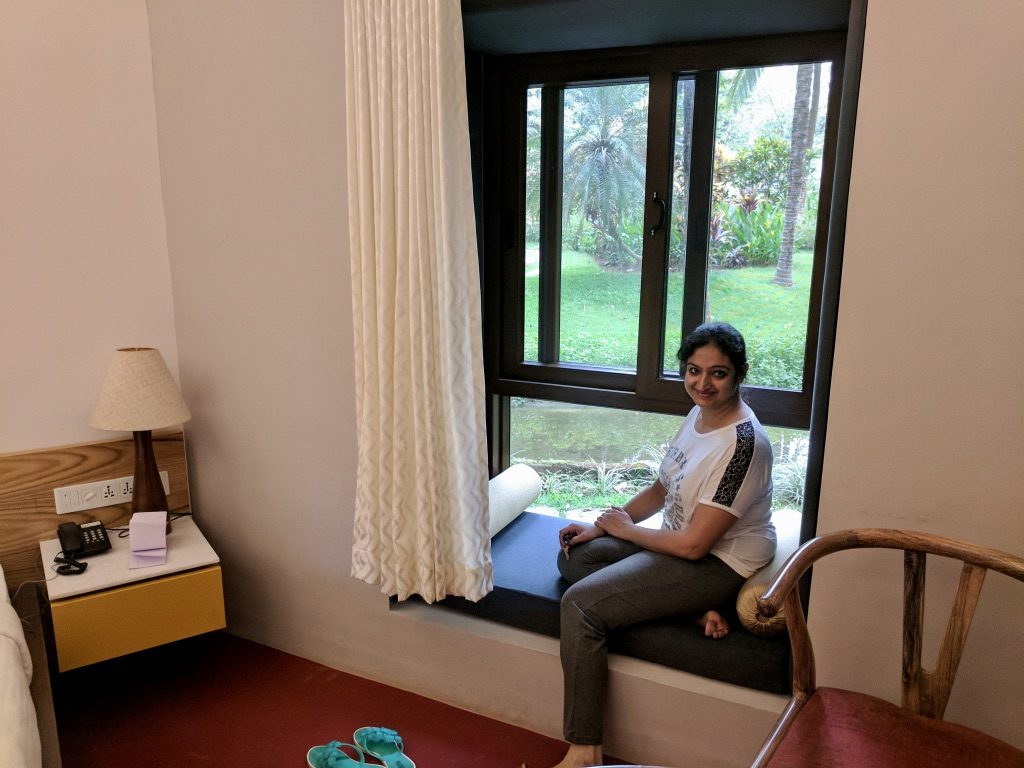 The oldest method of treating the body & relieving it from any pain and stress is Ayurveda and here it is practiced in true sense. During the stay, everyday was really very relaxing. We had a detailed discussion with doctors regarding our health issues & problems after which particular massage or treatment was advised and executed. We experienced different treatments like Abhyangam, Kadhikizhi and Podikizh. The former is an oil massage for relaxation and rejuvenation, the latter two are potli and medicated oil massages which are for weight loss and joint pains. All the massages we experienced started with nice light head massage along with traditional music in the background stimulating our senses. Interestingly, no fan or air conditioner could be seen in the massage room which is surrounded by brick walls in red and blue. There are separate sections for men and women and massage is done on a wooden plank by two masseuses in coordination. The massage is followed by steam in a wooden box. Interestingly the steam is given on the whole body with our head out followed by a shower for which we are given green gram ubtan (instead of soap), along with Kairali shampoos and conditioner to bathe with and re-energize our tired & stressed souls.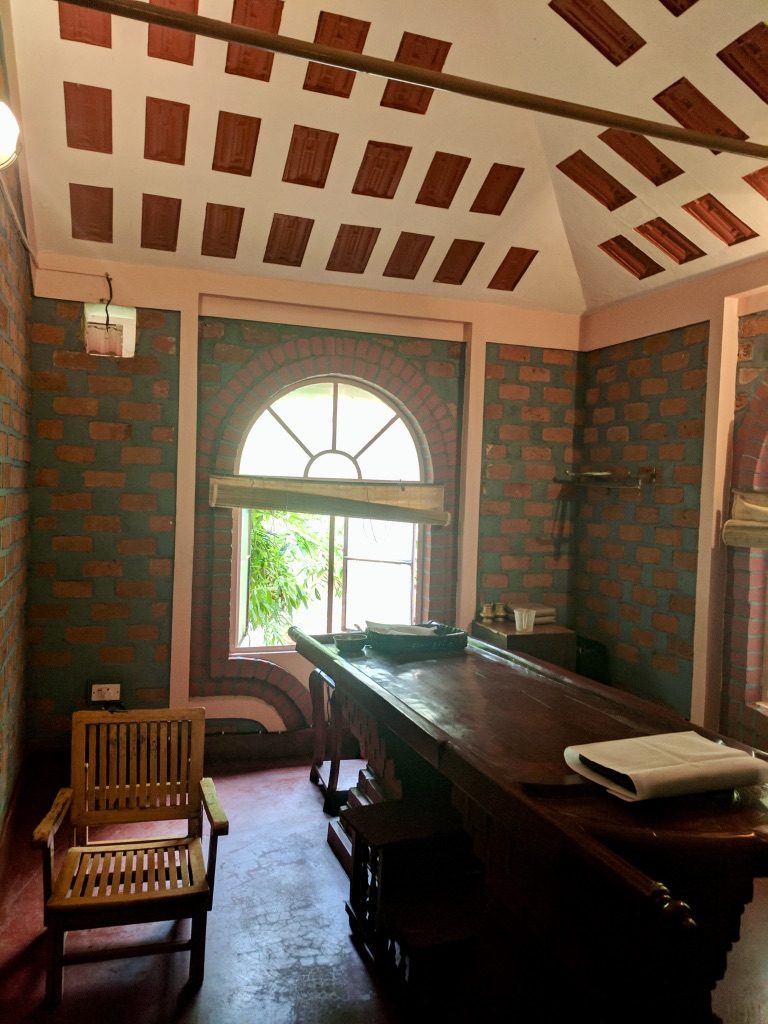 The food which we ate was very light, simple and made with Ayurveda cooking. Our morning started with water in different colours, Pathimugham, which was pink in colour and helps in detoxification & Neeranjali which was yellow in colour and helps in weight loss.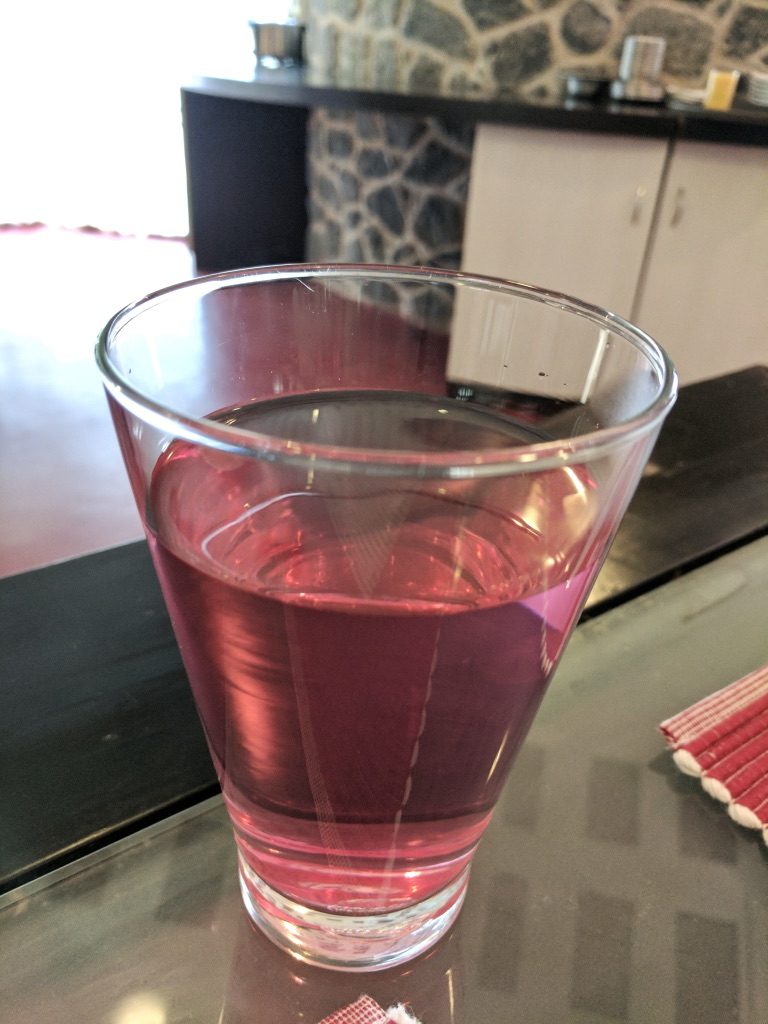 For breakfast, lunch & dinner, there was a preset menu and the food was served in a specific quantity. Though, we freely asked for a second and third serving but generally restrictions are imposed if you are there for specific treatments. If you want to know what we ate, here is a glimpse. Our first meal was dinner for which we were served Yellow Pumpkin Soup, Coleslaw Hawaiian Salad, Aloo Jeera, Colocasia Masala (Arbi), Dal with Snake Gourd, Red Rice, Chapati followed by Coconut Ladoo. All of this was made in a healthy way, even the dessert was made with gur and not sugar!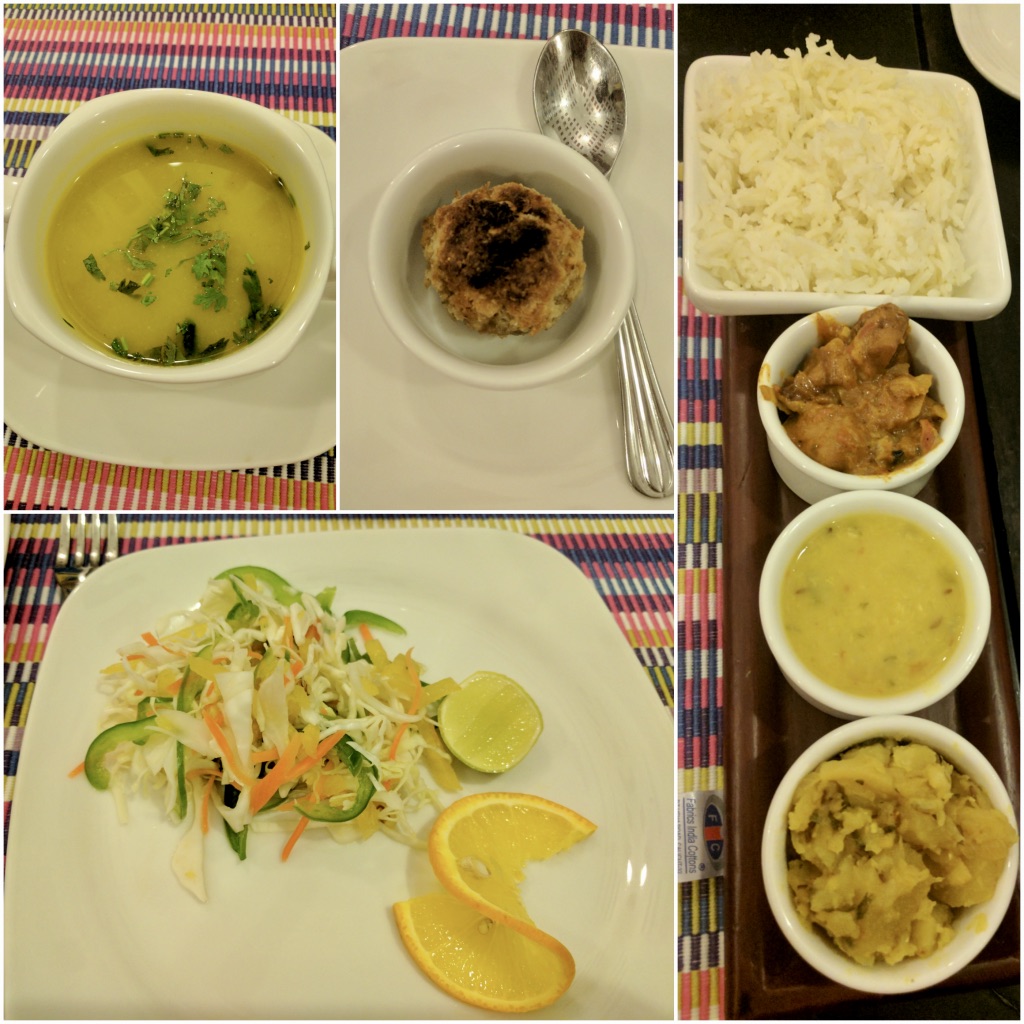 Next day breakfast was mixed fruit juice, cut fruits and uttapam with sambhar & coconut chutney. This day, lunch was grand where we had the opportunity to relish a special Sadhya thali on banana leaf which had 23 items in total. It was very fulfilling and yummy, yet healthy! Our dinner that day was porridge, black gram, and chutney. Though this wasn't sufficient for us and we requested the management for some additional food and the hospitable staff served us Chana Masala, Red Rice as well as bread toast with butter and jam!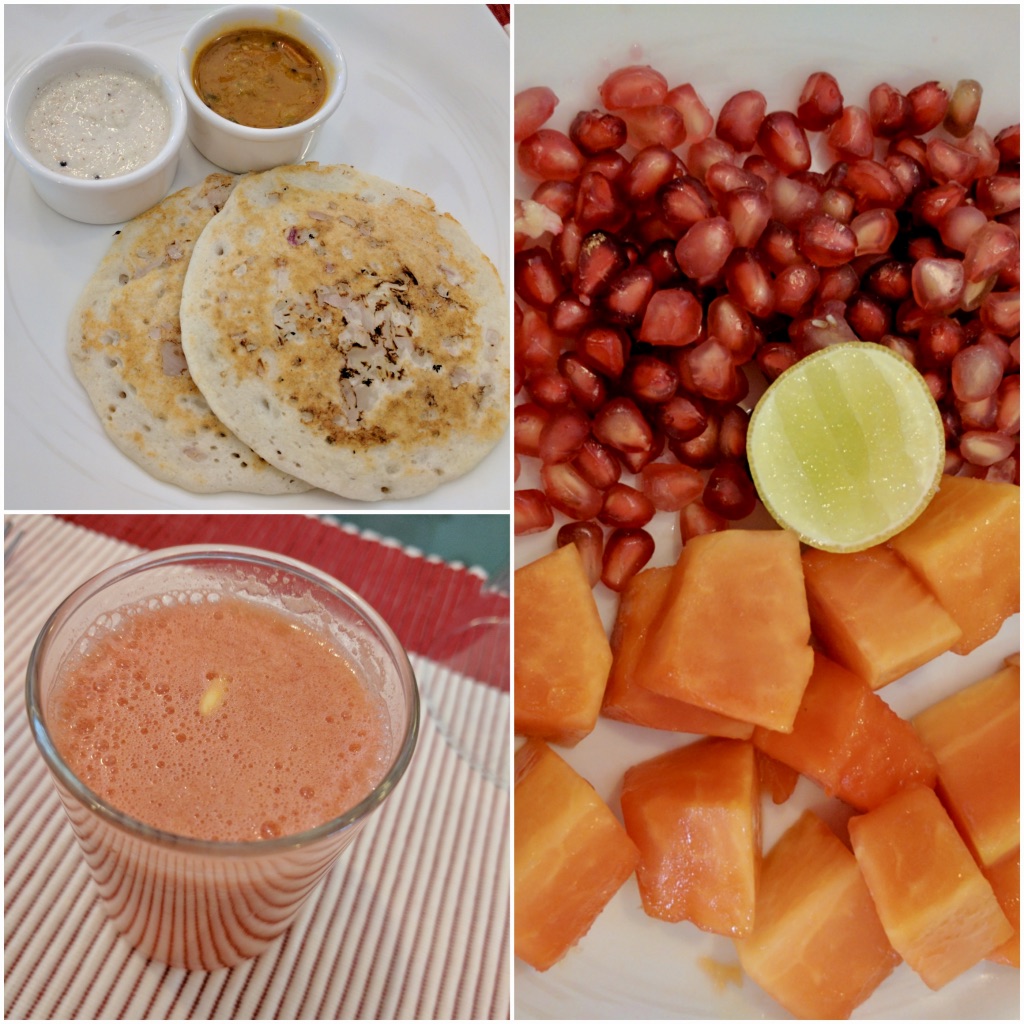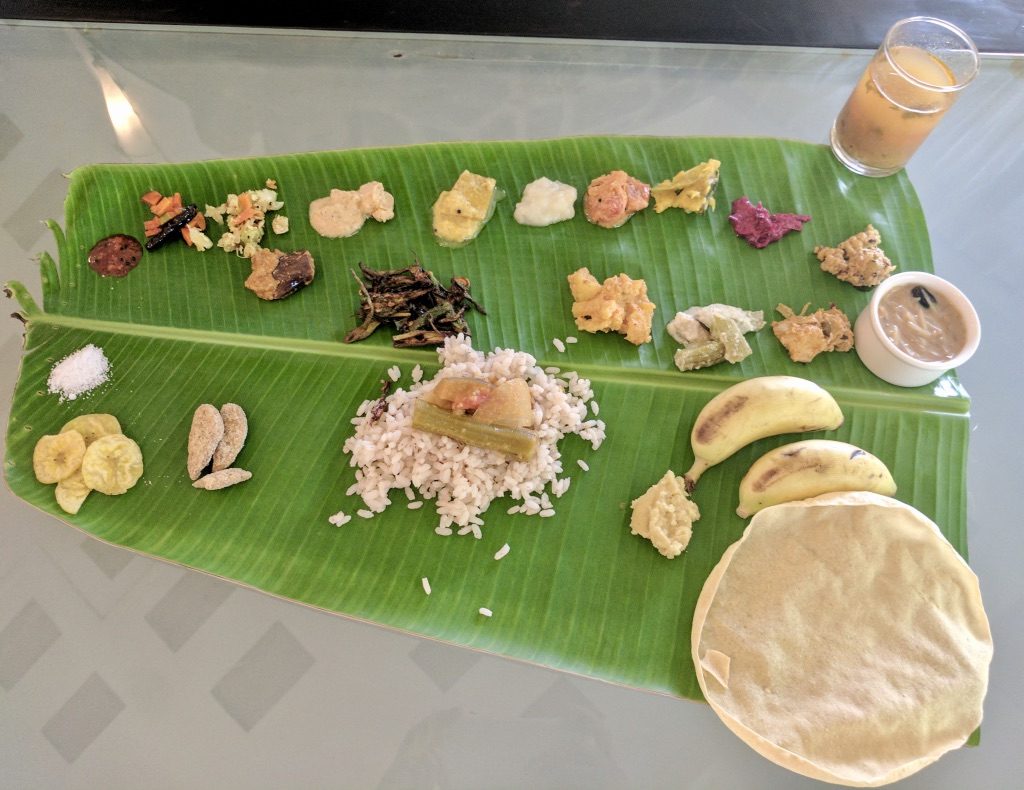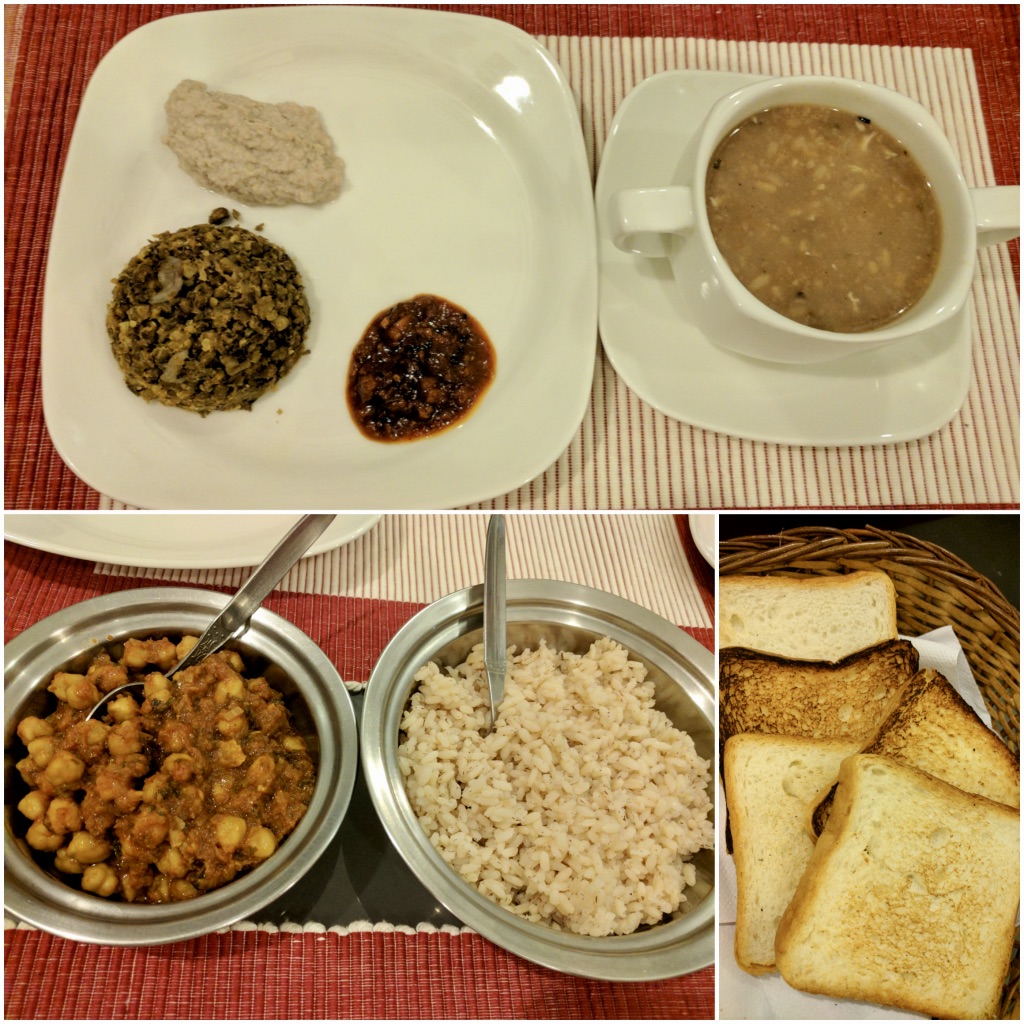 Next day's morning started with orange juice, cut fruits, coconut water, idli with sambhar & coconut chutney! For lunch, we did a little detour of our healthy pure vegetarian diet and headed to Noor Jehan restaurant where we had some lip smacking food. I would call it a cheat day but I also wanted to take some authentic non-vegetarian food while I was in South India!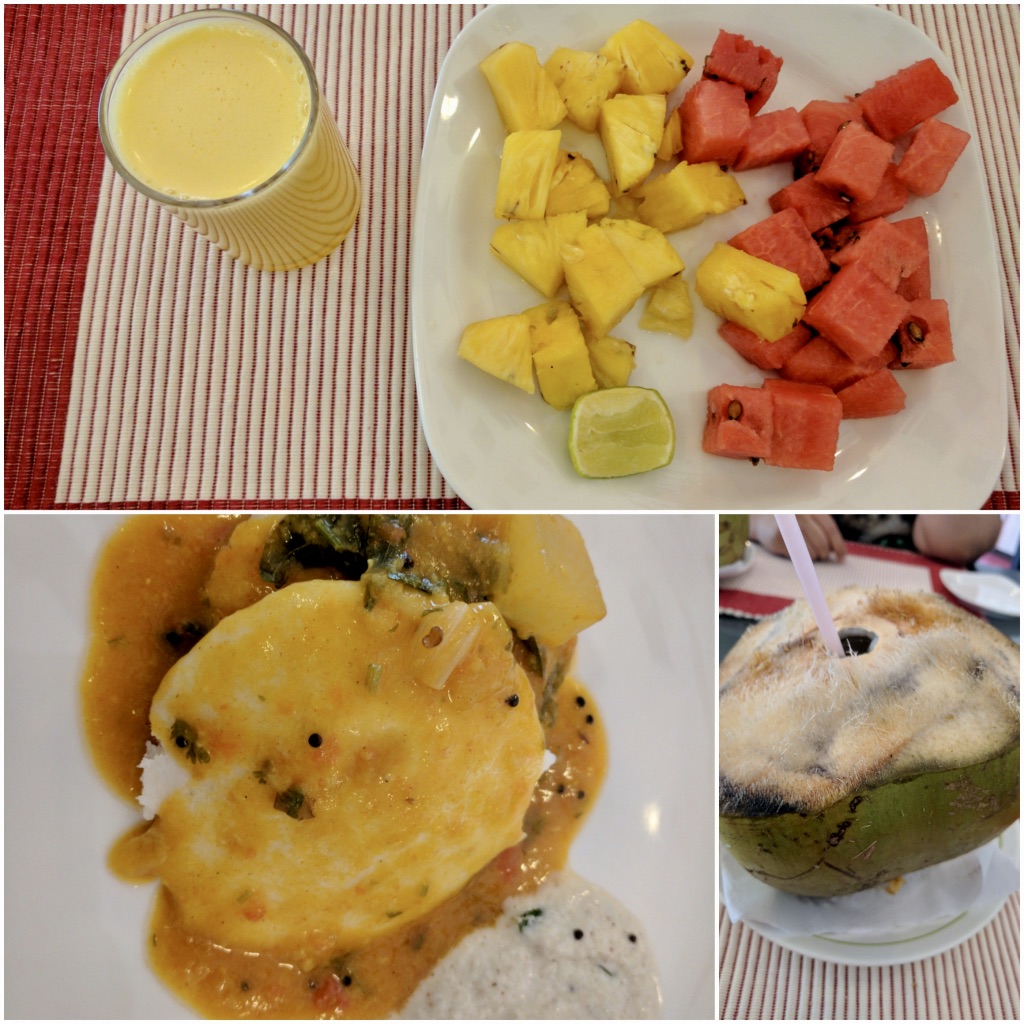 Dinner that day was Oats Soup, Oriental Salad, Vegetable Sabzi, Bell Pepper & Brinjal masala, Pineapple Rasam, Red Rice, Chapati and Apple Phirni. Our last day's breakfast was some more authentic healthy South Indian food- Puttu with Kadala Curry and muskmelon with grape juice along with cut fruits. What I liked was special precautionary measures were taken to ensure healthy eating – red rice or chapatis without ghee and yes sambhar with fresh curry leaves.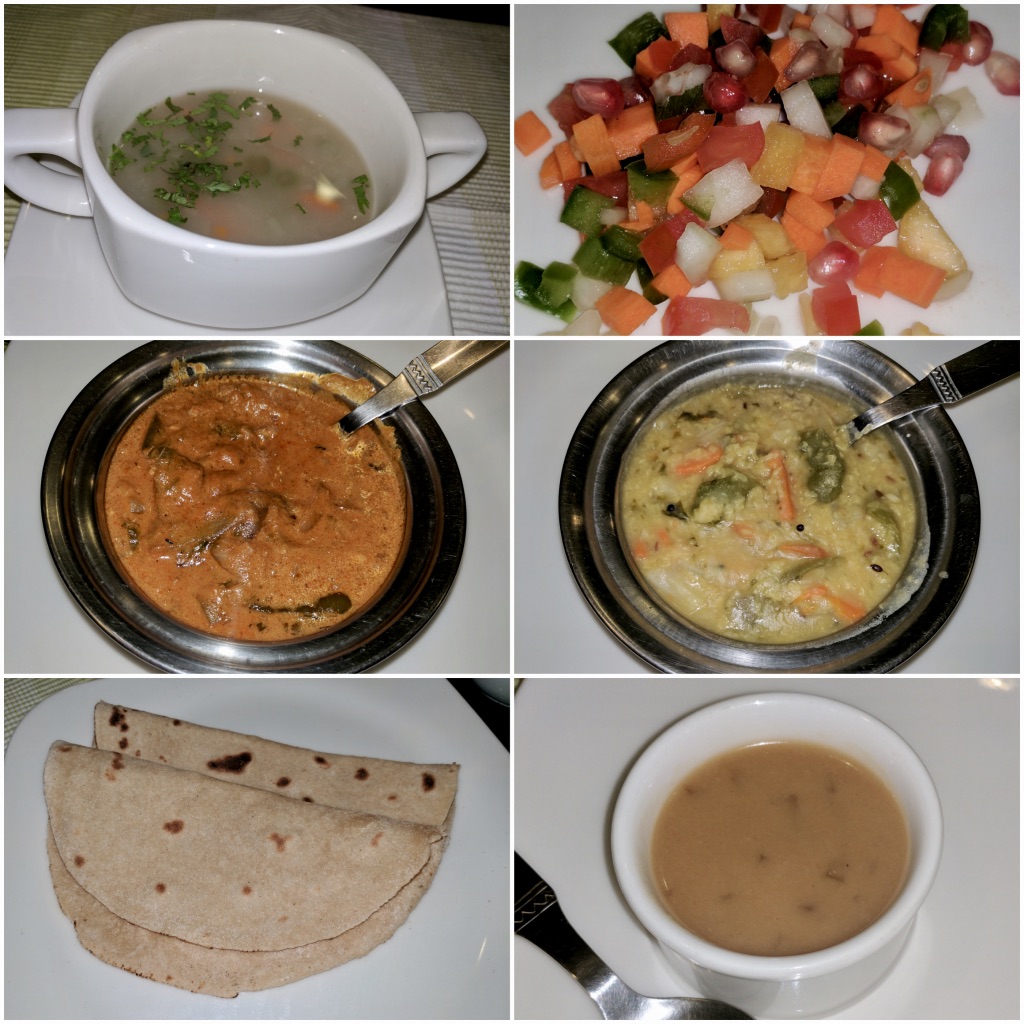 We also had a lovely cooking session in the end where we were taught some healthy recipes – Lemon & Coriander Soup, Beetroot Thoran, Tomato curry and Banana Payasam.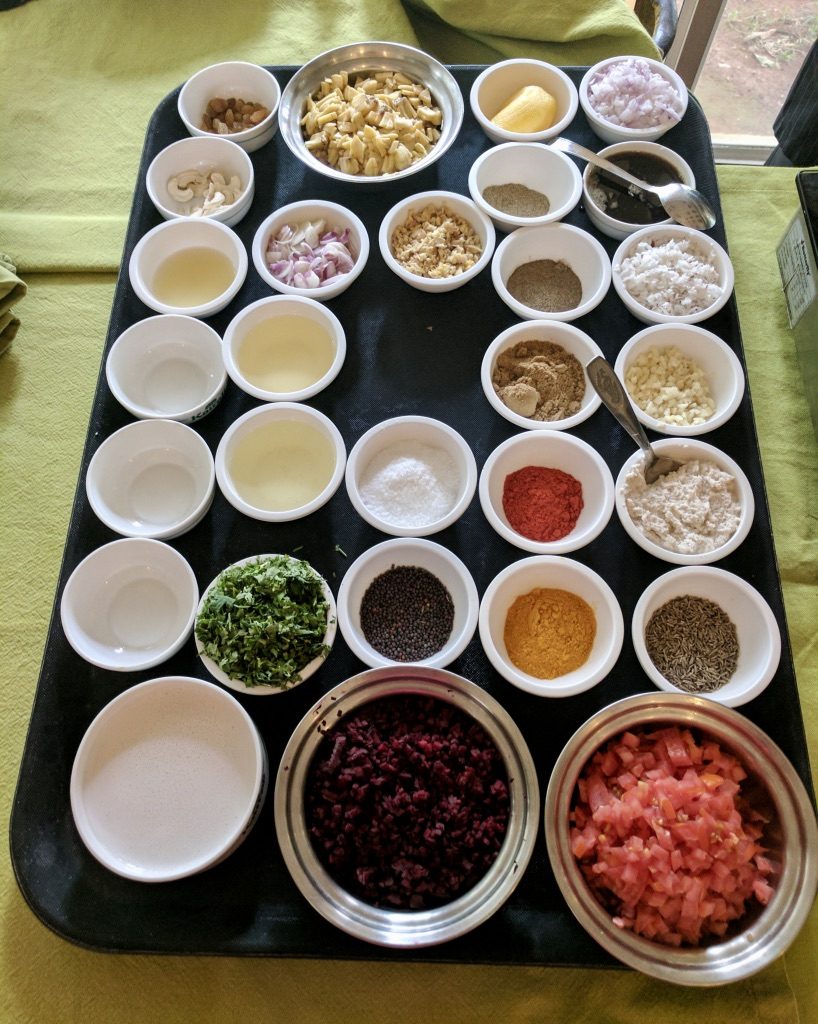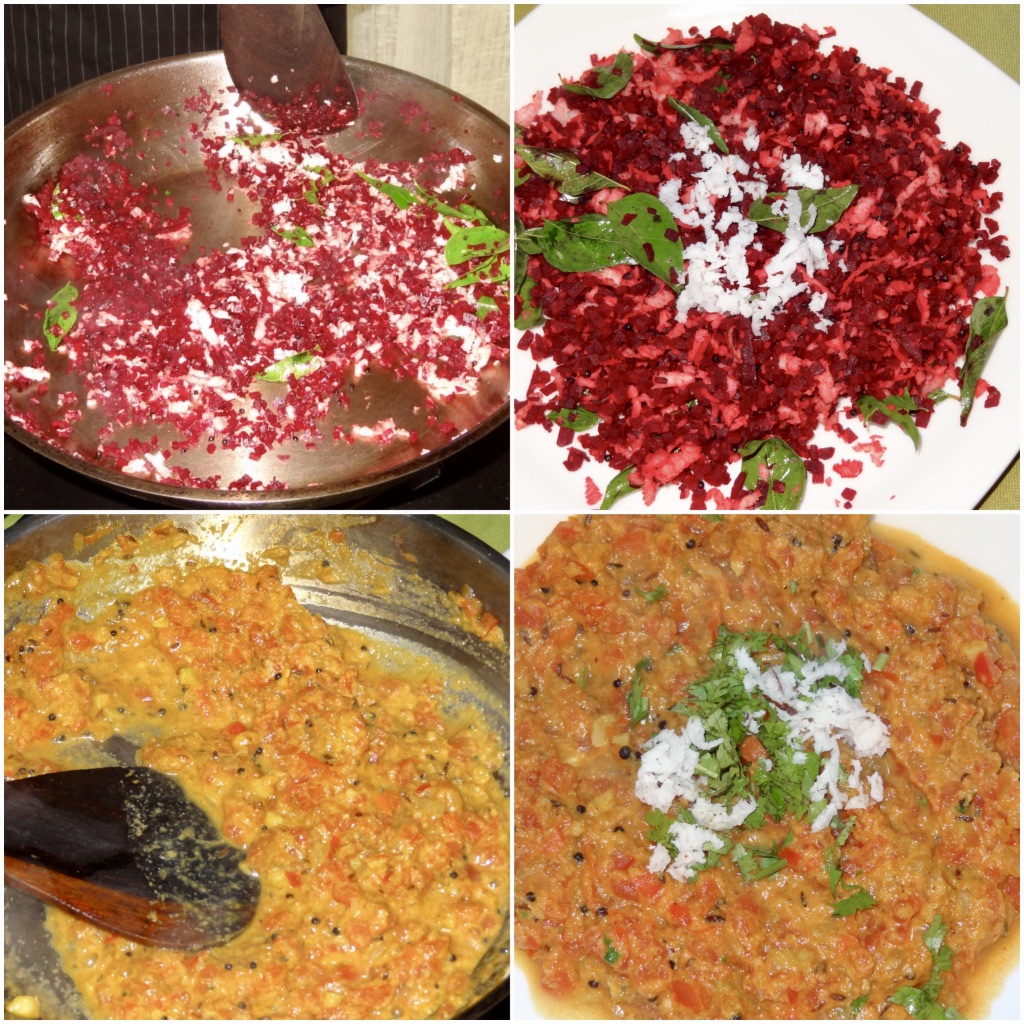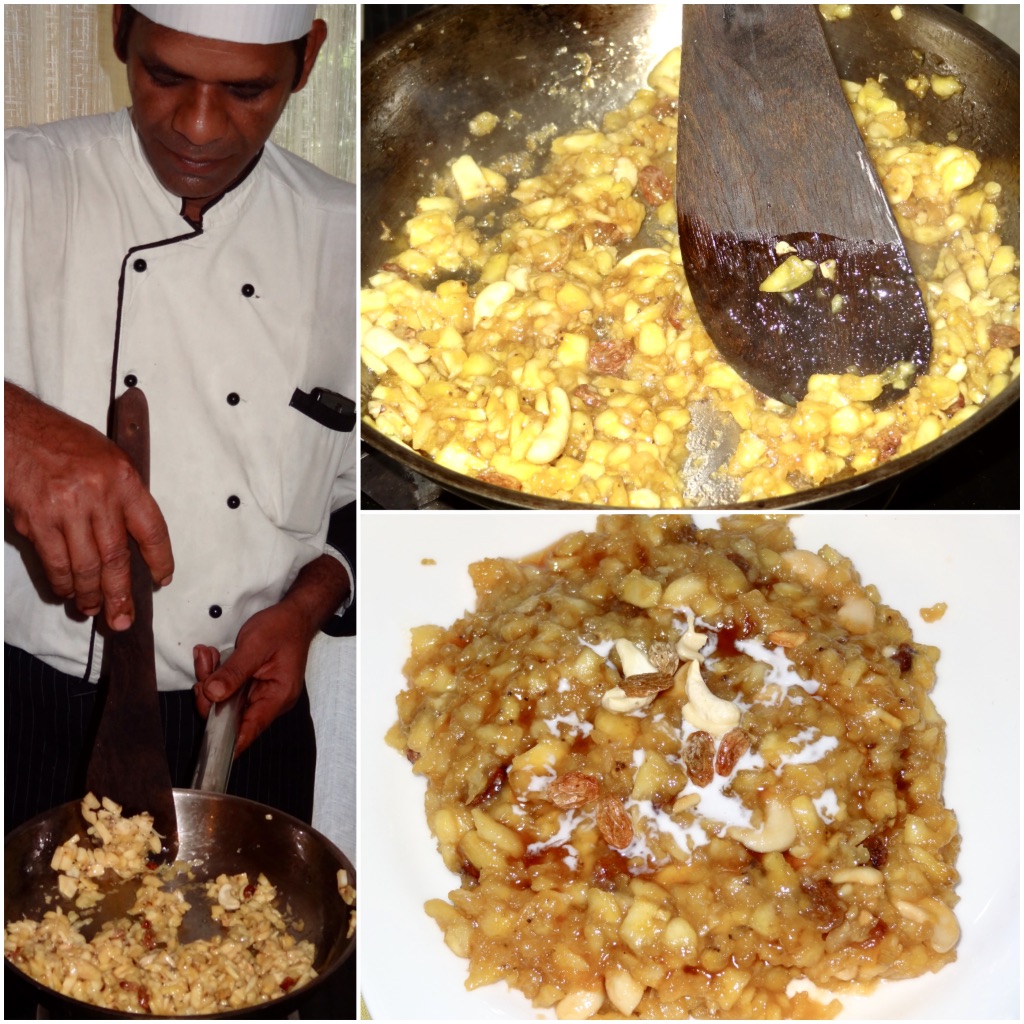 Now lets come to the treatment of various ailments according to the Tridosha concept. Vata, Pita, and Kapha, the constituencies present in the body and balancing them for gaining perfect health is the main aim of Ayurveda as the chikitsa or treatment depend upon which prakruti a person is born with.
Obesity, spondylitis, diabetes, arthritis and many more diseases are successfully treated here by Ayurveda according to body type, constituencies and problems in one's health. They have beauty packages as well like the royal makeover package which is generally used by brides-to-be to attain the perfect glow.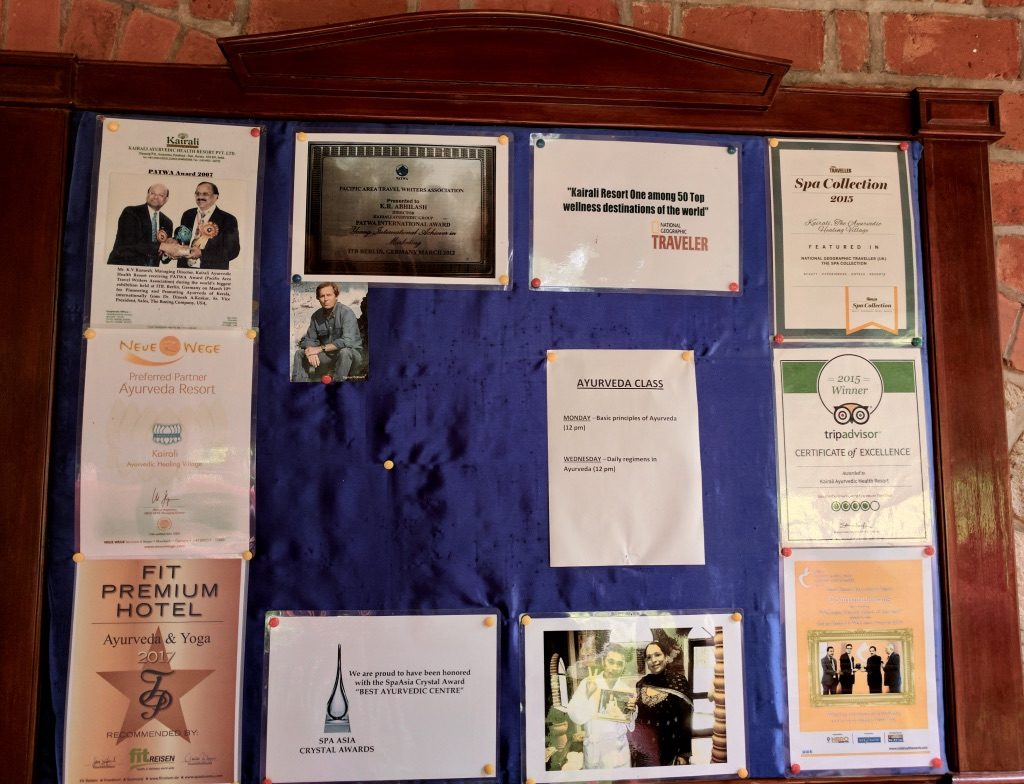 Kairali uses 100% natural and pure Ayurvedic products. The products are prepared from herbs, flowers, fruits and bark of the trees for traditional massages to give a relaxing feel. Special Kairali products like shampoos, lehyas, arishtas, choornams, oils and other medicines have no harmful and toxic chemicals or side effects and are purely and completely safe. Though they also export the products to various countries and that's when the Ayurvedic products are made herbal by adding preservatives. I got to know this when we visited the factory area where the products were being made and packaged for final use. We witnessed special raw materials like herbs and barks as well as machinery at the factory where immense care of taken for every element. Ayurvedic oils kept in barrels, soap being made in the boiler after which it is shaped and cut with hand and the medicines & pills being packaged and labeled. It was a very neat and well-managed factory with female workers also a part of the unit.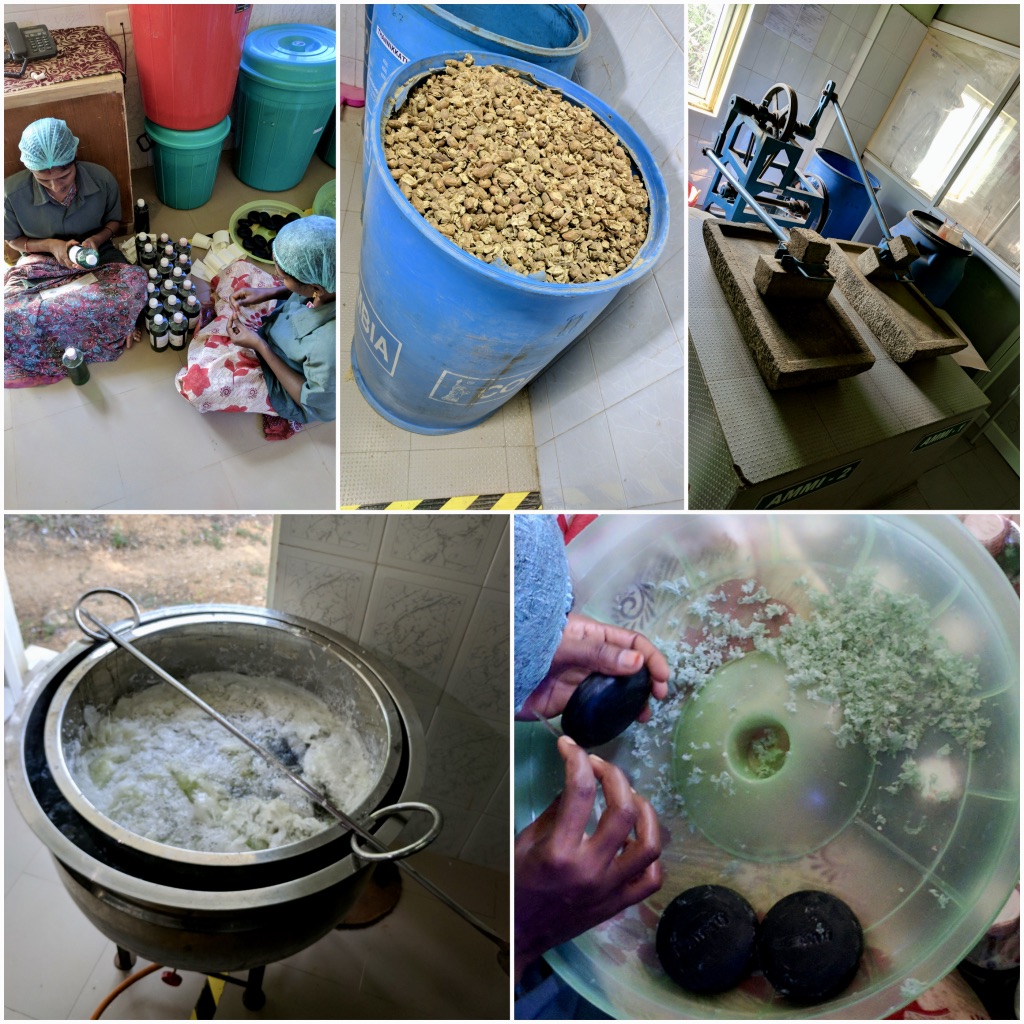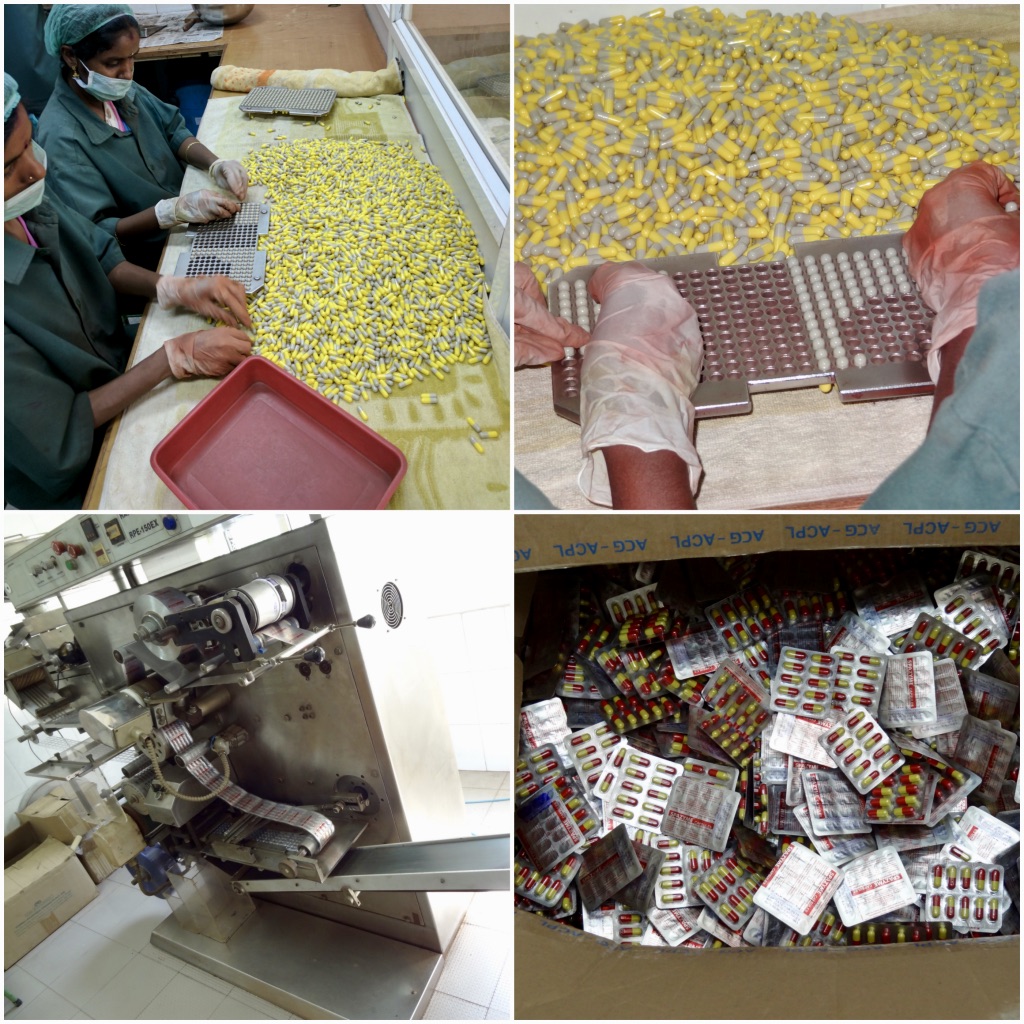 Though, this is a healing village which means they cure ailments but anybody who loves a peaceful environment, wants to de-stress and relax and get as close as possible to nature should make a visit here. The place perfectly brings alive different peaceful elements – lovely coconut trees, water flowing from streams, fresh air, lovely hospitable people at Kairali, chirping birds, fountains, green arena and flowers! This is a No Smoking & No Alcohol set up with some recreational fun activities as well – gymnasium, swimming pool, billiards table, carrom, chess etc. We also got to see some cultural activities like shadow puppet show.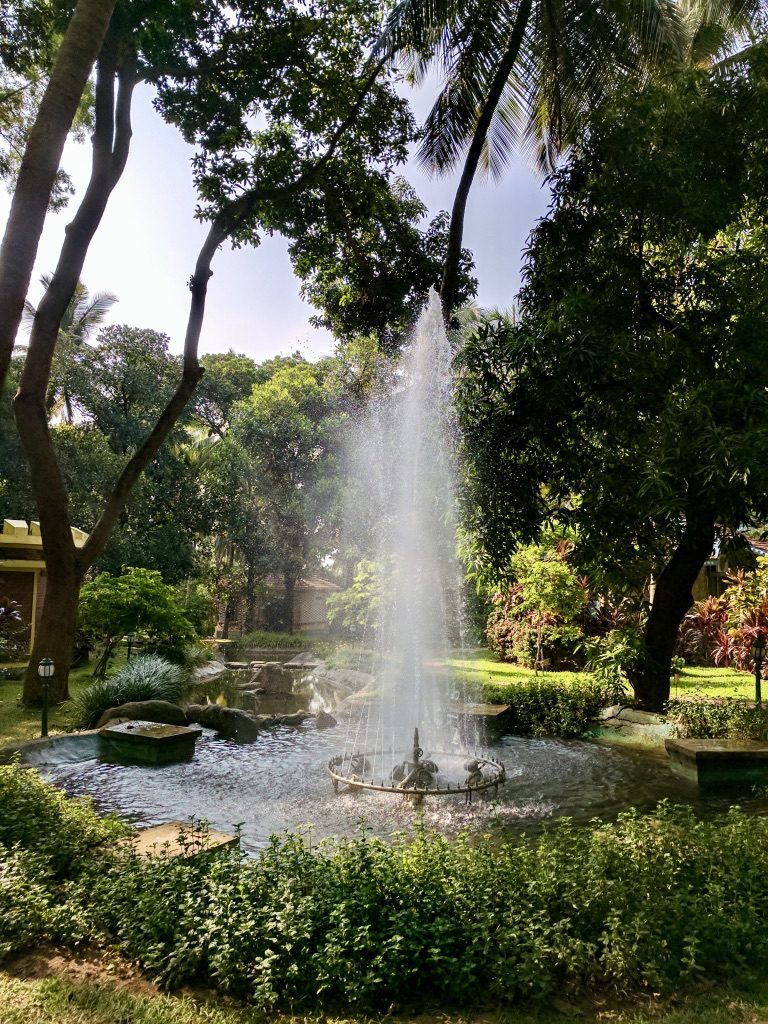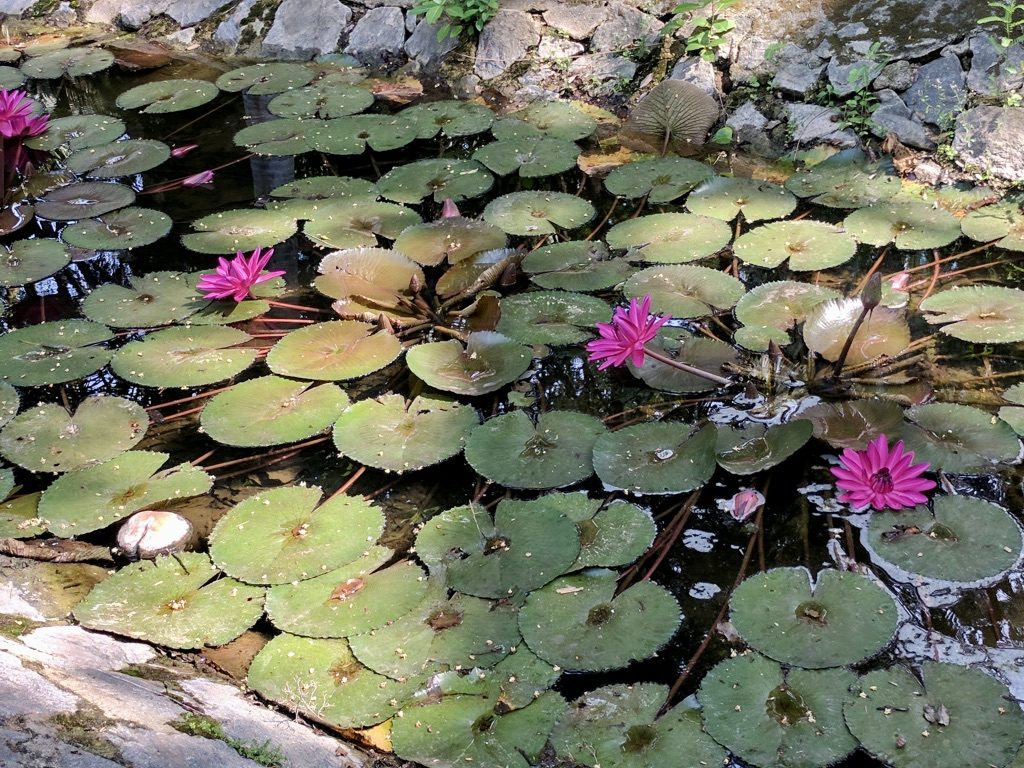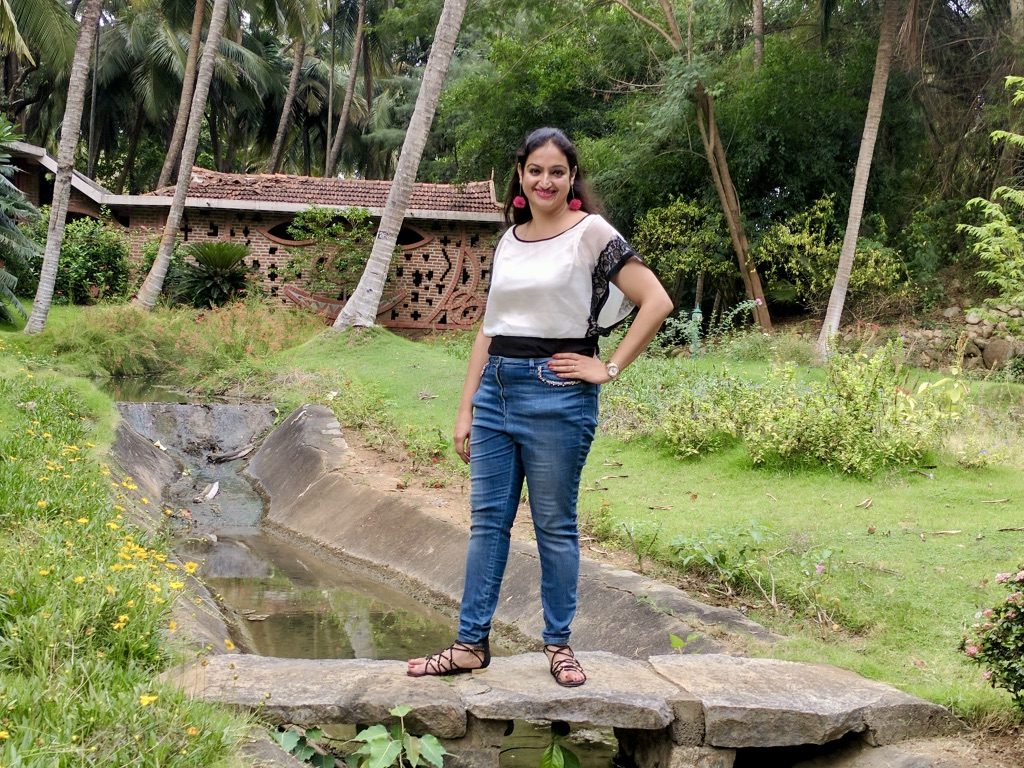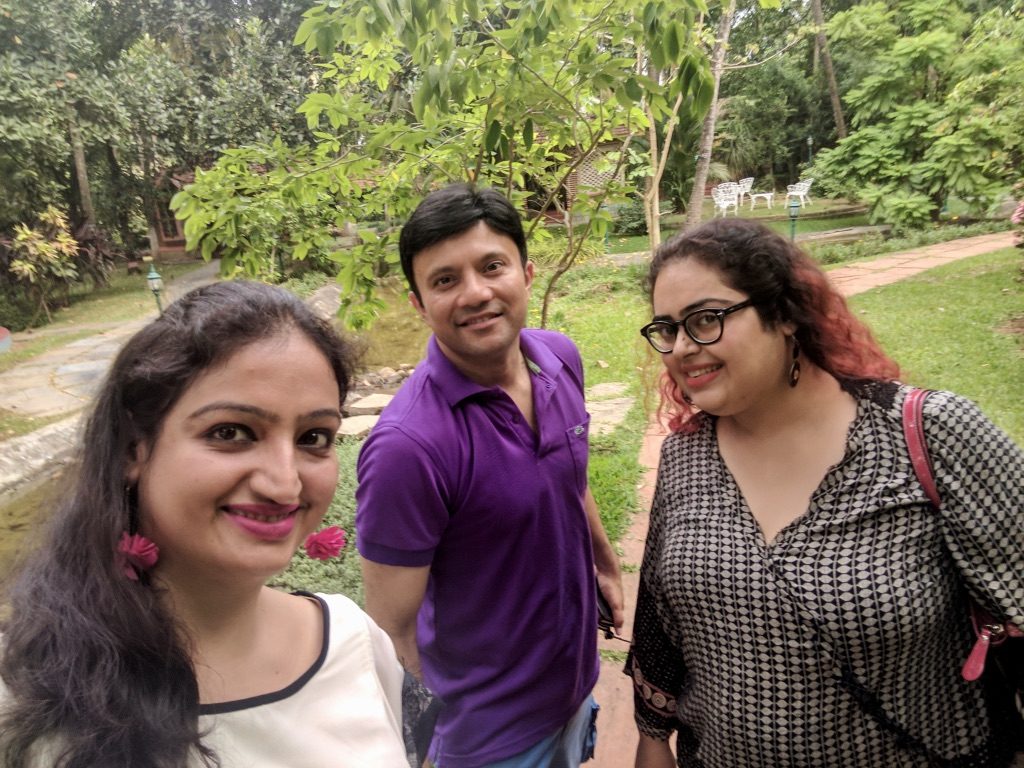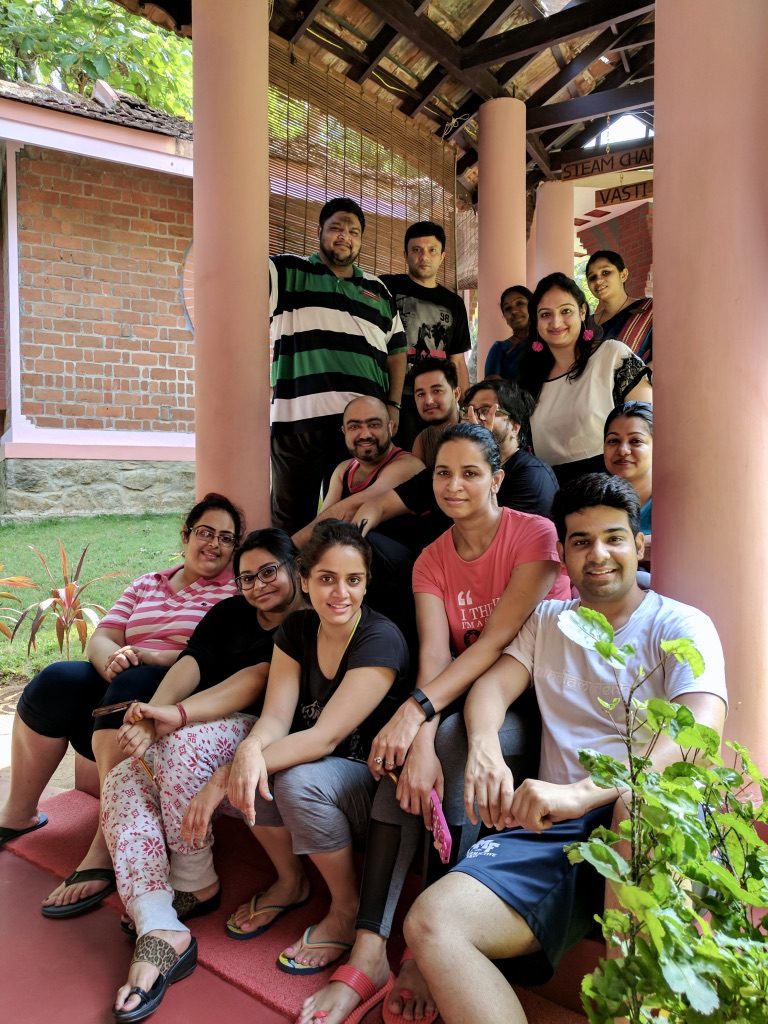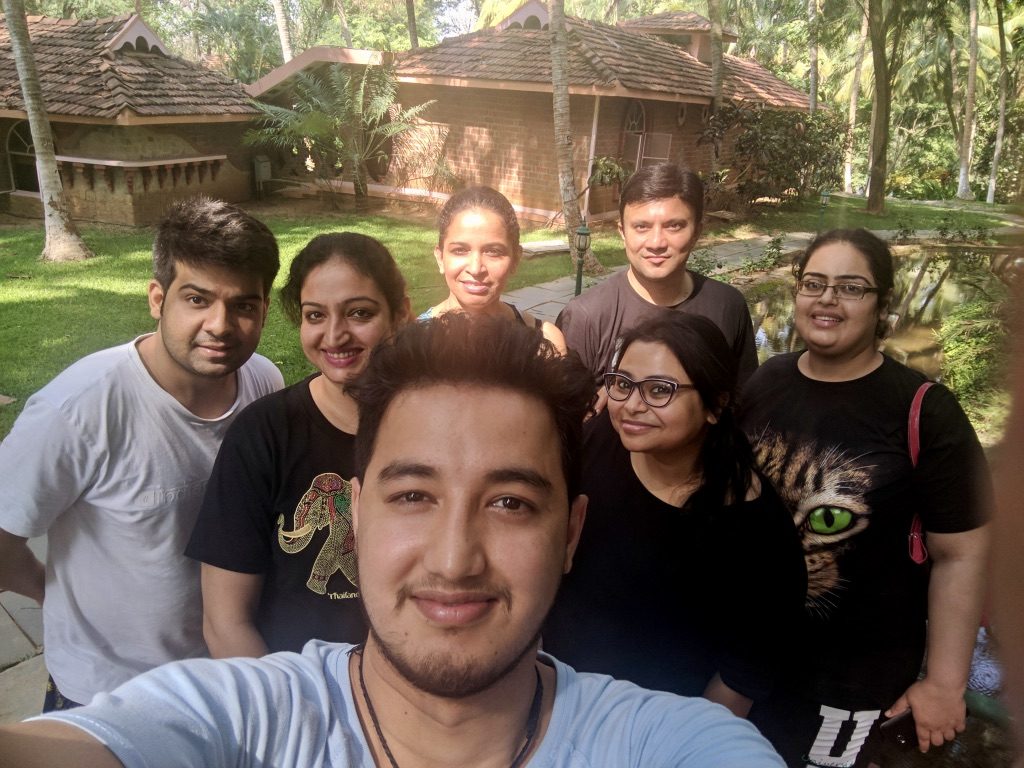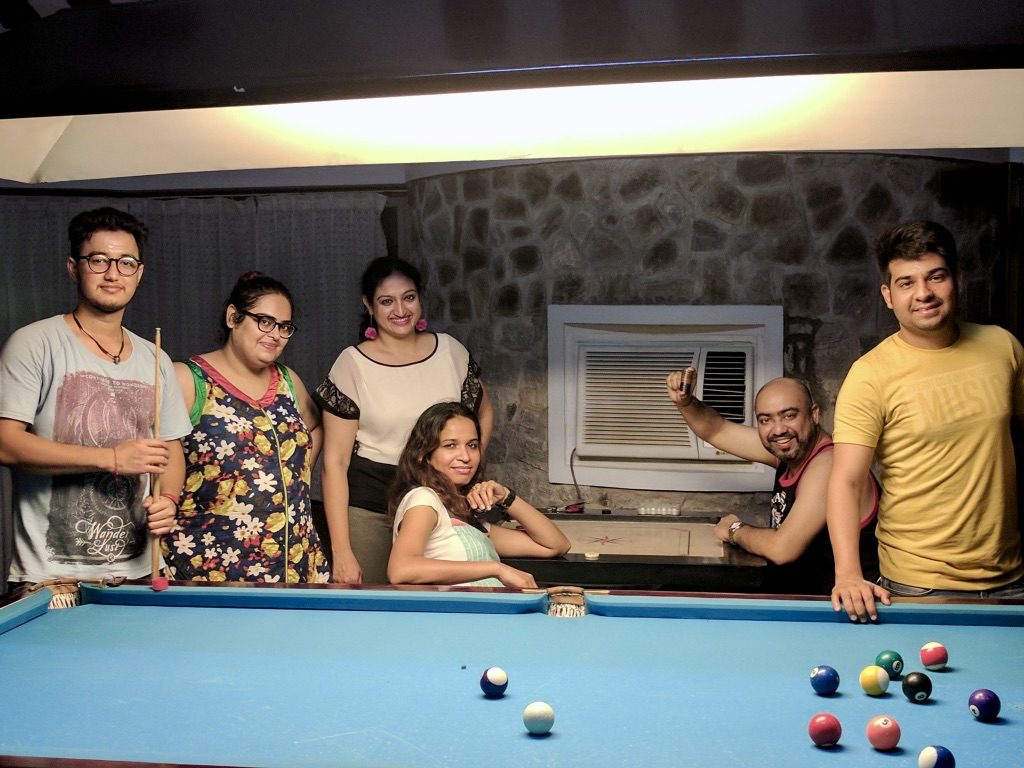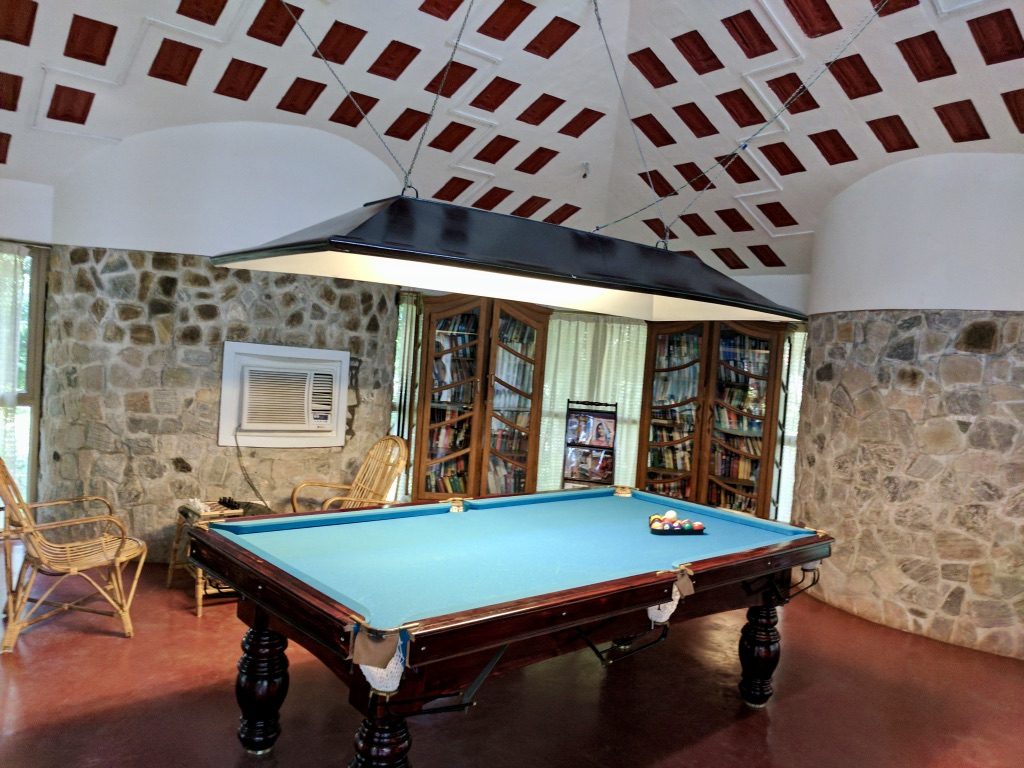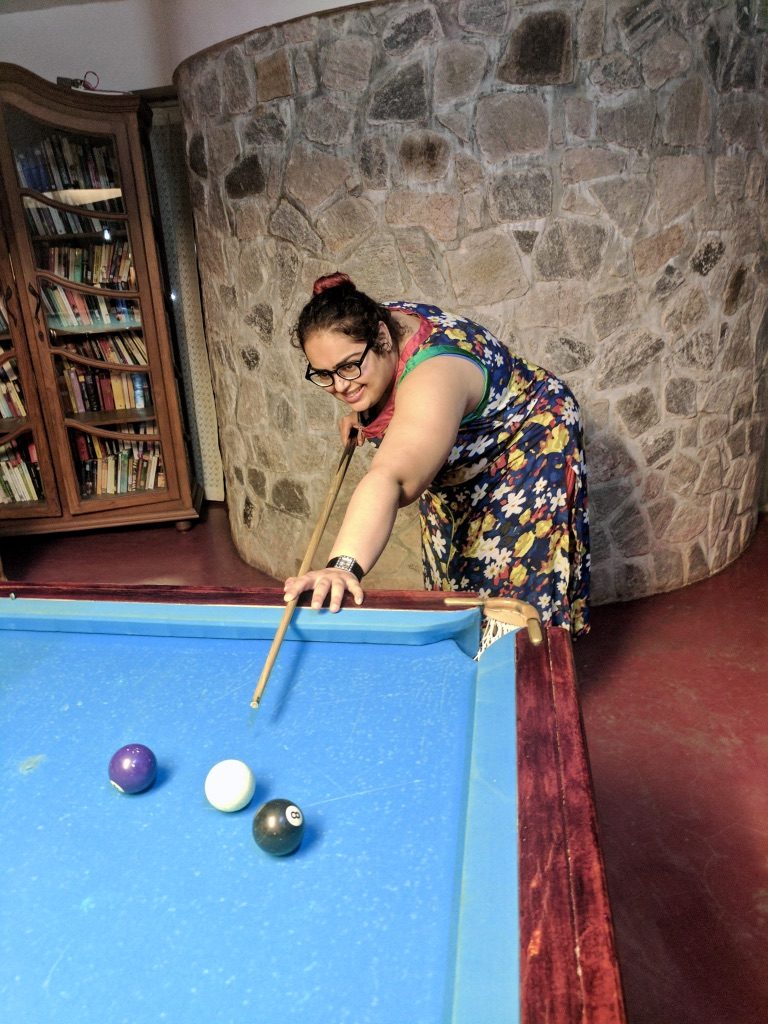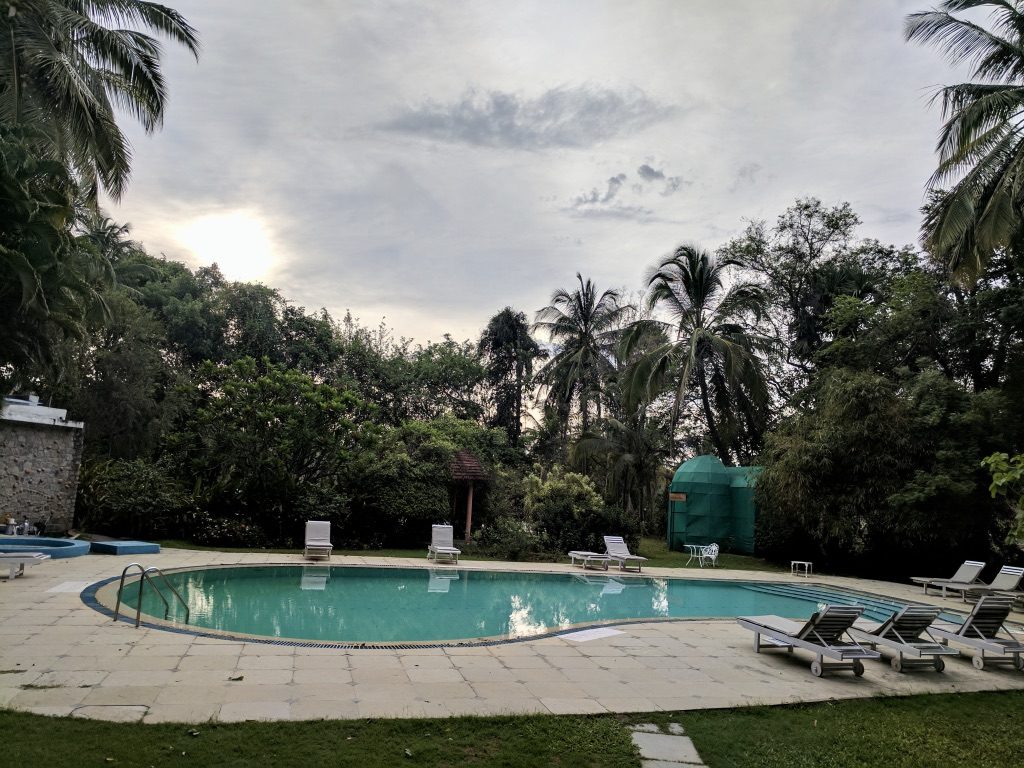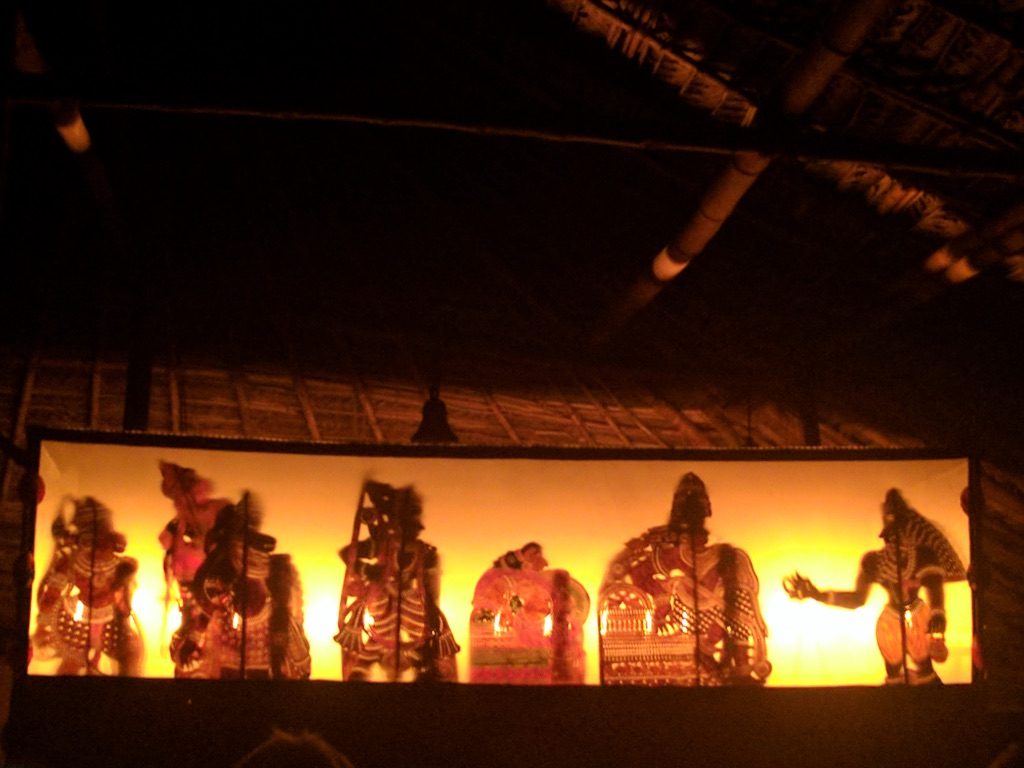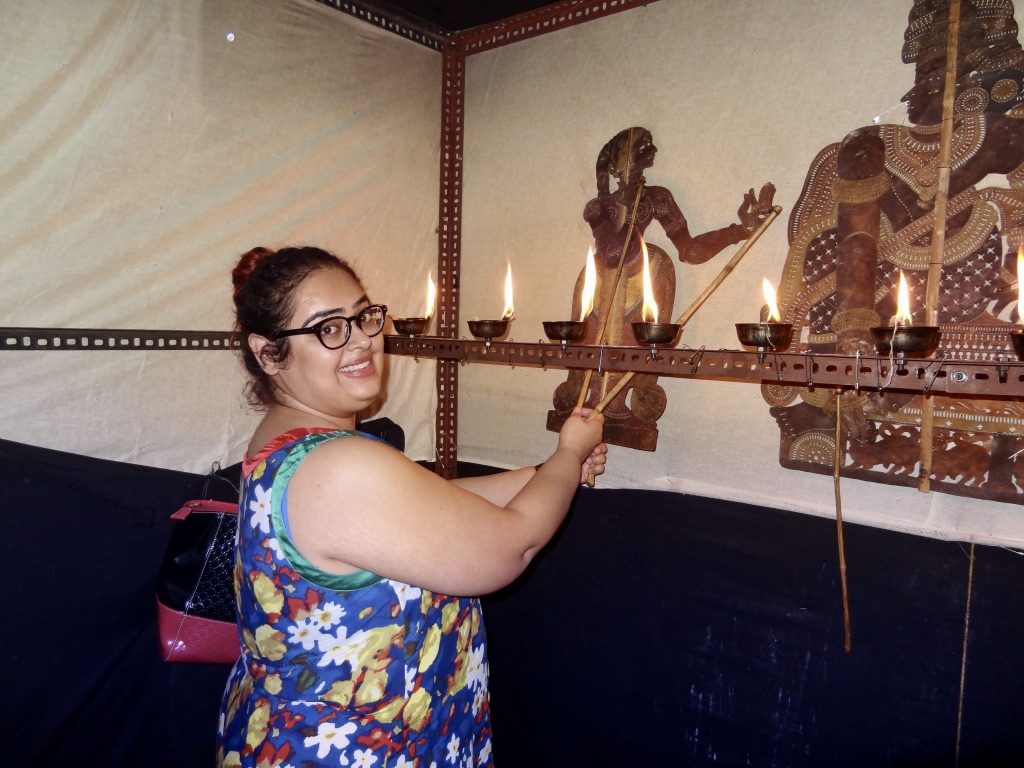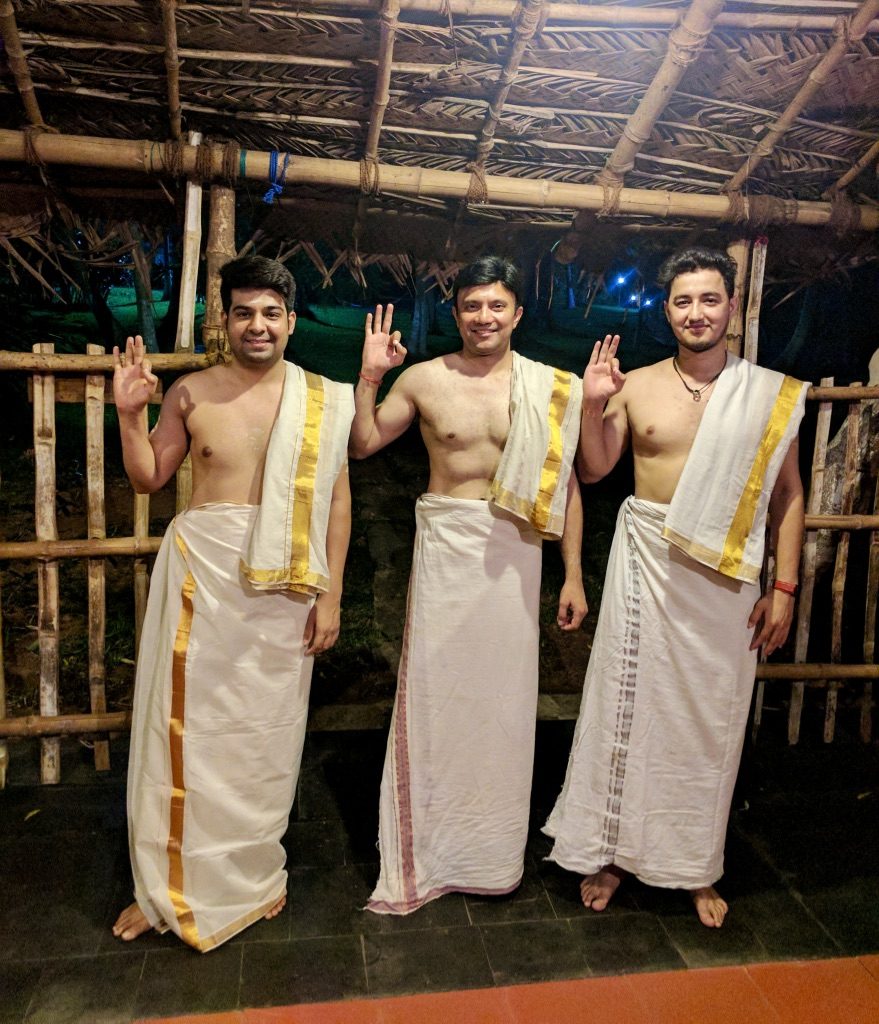 So be prepared for a pollution free and stress free environment with beautiful green trees and flowers which will restore all your powers for you to become recharged and rejuvenated. Hopping onto the plane I waved a goodbye to Palakkad collecting my medicines and the banana chips which we bought. I got wonderful memories during our journey, a remembrance of Kairali, I call it a restorative Ayurvedic treatment centre which got me back to life positively I must add.
With inputs from Shilpa Arora