Spending a bright, cheery, laidback afternoon is what's on your mind lately? Then you should head to Pickwicks at The Claridges, New Delhi which is known for its sumptuous breakfasts, elaborate lunches & quiet & peaceful dinners. It's a place where you can sit & relax in the cozy set up & have a nice delightful meal with fresh salads, pasta, Shepherd's Pie, Grilled Lamb, Sea Bass or Flummery Pudding giving you a feel of Old England.
Now blending the food with contemporary old style, Pickwicks brings in traditional flavours of Old Delhi like Marwarhi Kadhi, Moong Dal Palak & Fardausi Qorma with fresh & tasteful clever ingredients & spices from Old Delhi world reminding you of the labyrinth charm of Old Delhi hospitality, culture & taste. The all-day diner's new menu pays a tribute to the flavours inspired by Old Delhi with it's newly incorporated section 'Old Delhi Cuisine'.
The new menu has been researched from over time and painstakingly curated in a medley by Tarun Dacha, Corporate Chef & Sahil Sabhlok, Executive Chef at The Claridges, New Delhi. Pickwicks has also hired 2 chefs particularly for this Old Delhi section who previously worked at renowned restaurants specializing in the cuisine. We met Chef Bobby C Jacob who acquainted us with the menu.
We started with Chicken & Leek Broth garnished with chicken mousse quenelles which was amazing. Pieces of tamarind enhanced the flavour of the healthy soup & added more warmth. For drinks we opted for Watermelon Juice and Apple & Rose Ice Tea, both of which were refreshing. We also tried their Organic Chinese Green Tea with a pleasant & light tangy flavour.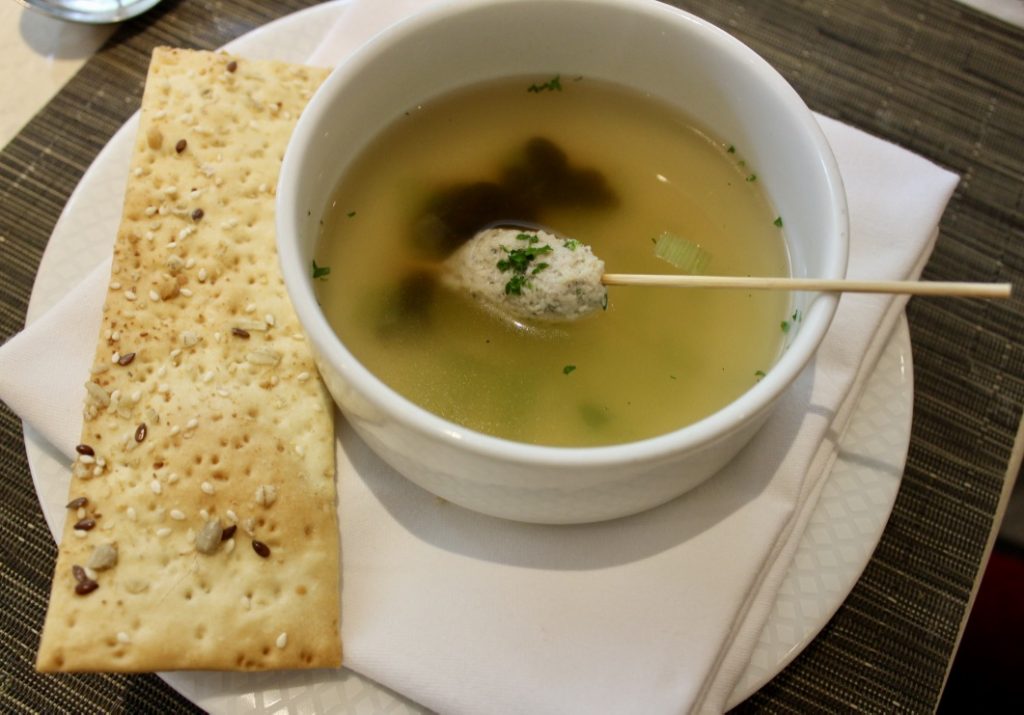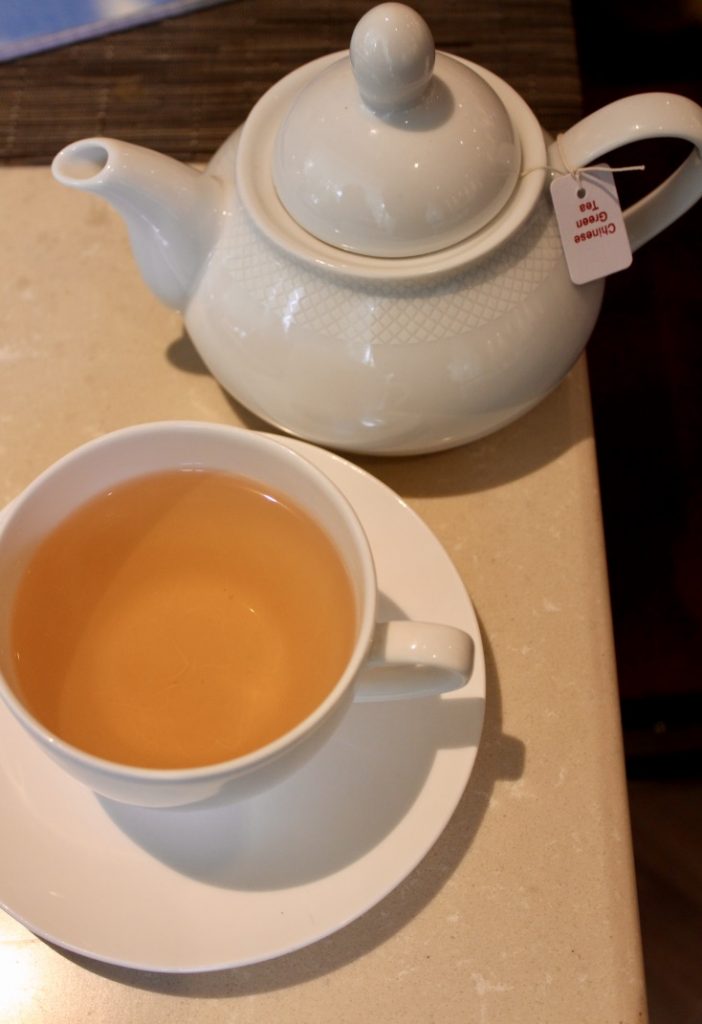 The Smoked Chicken & Olive Salad consisted of mix lettuce, smoked chicken, sundried tomatoes tossed with red wine dressing. Nice, nutritious blend of fresh veggies tossed together with chicken is how I would describe it! It was delectable & nutritiously delicious.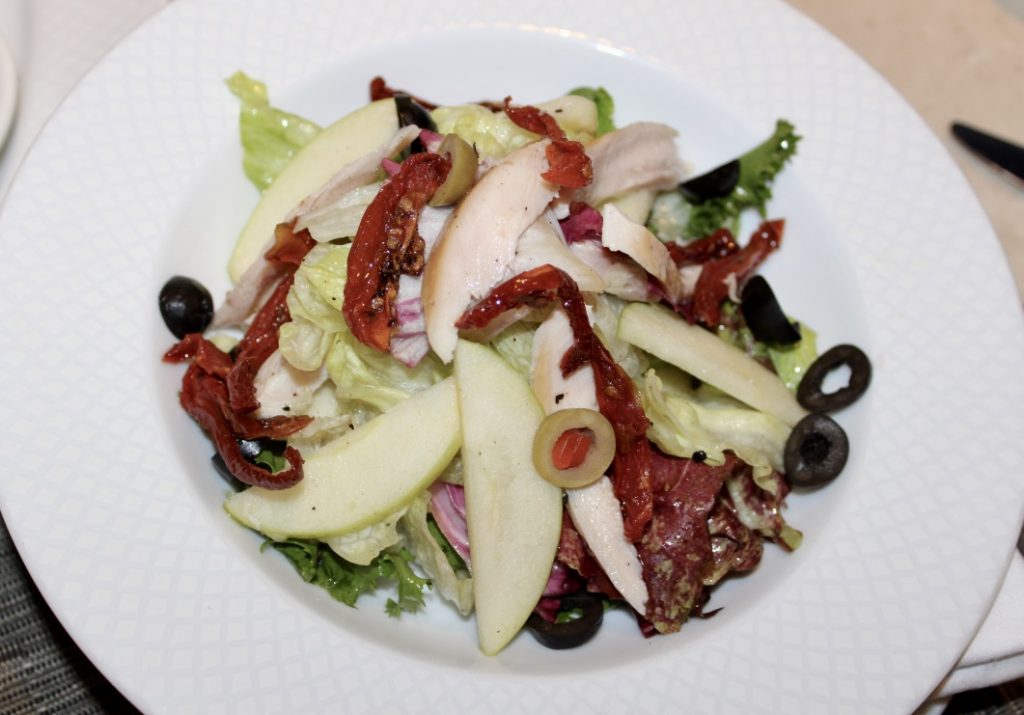 The Chicken Tikka Kathi Roll had Egg parantha rolled with chicken tikka in roomali roti. Little heavy though as you must have guessed from the description but very fulfilling. This dish came with 2 dips- pudina & yoghurt based.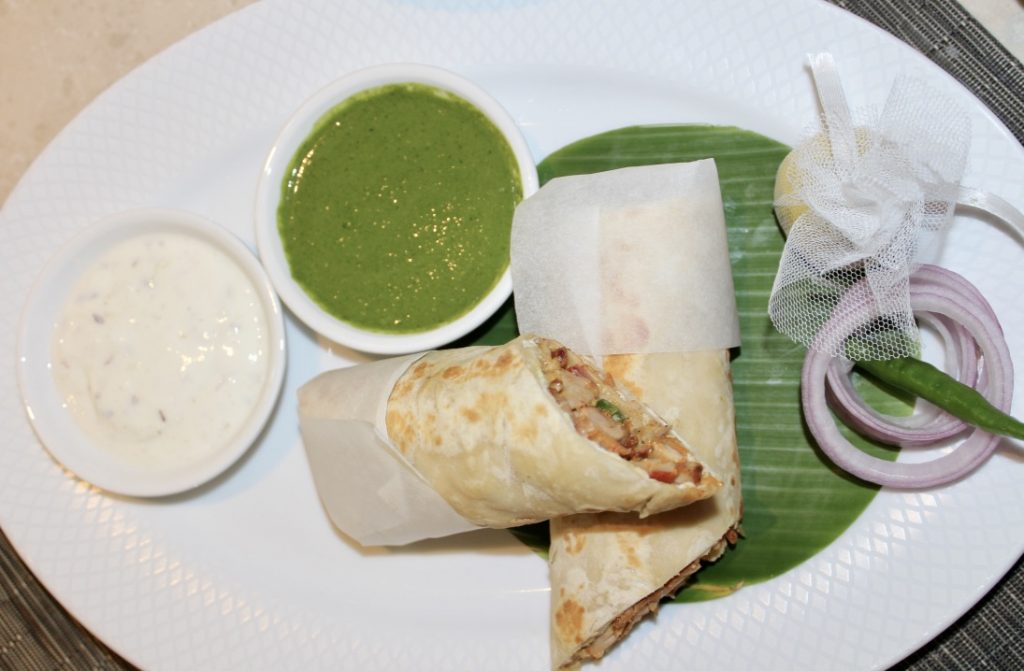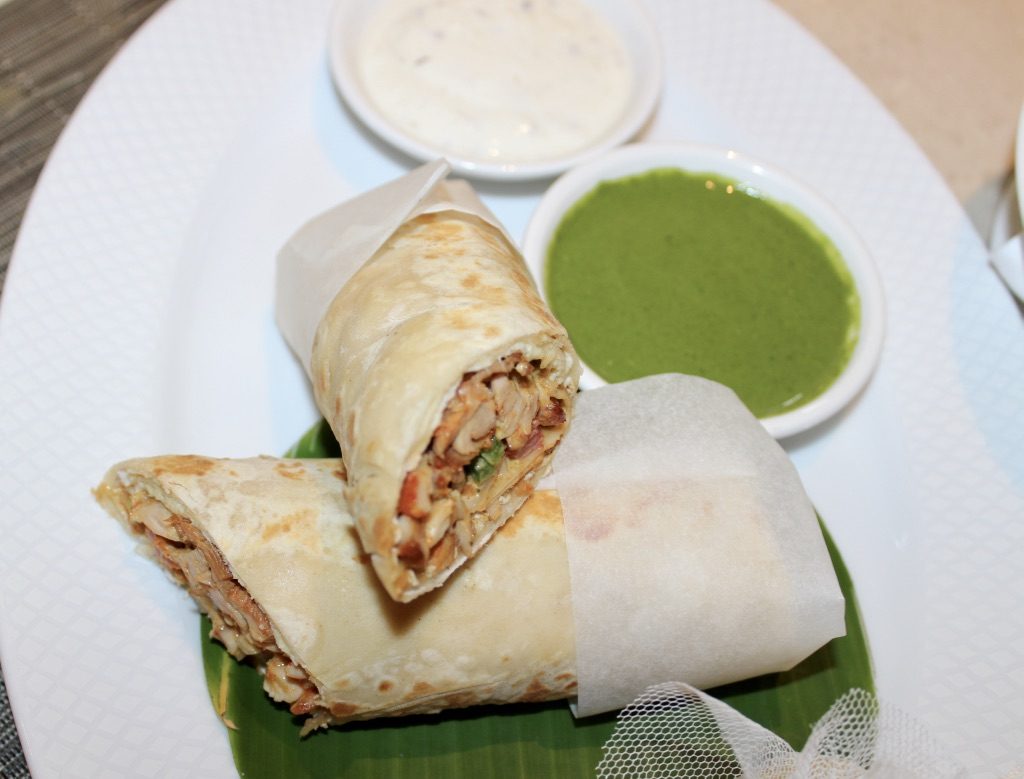 Next came Vegetable Burger with a spiced vegetable & potato patty in a sesame bun with lettuce & tomato. The patty was soft & very tastefully done.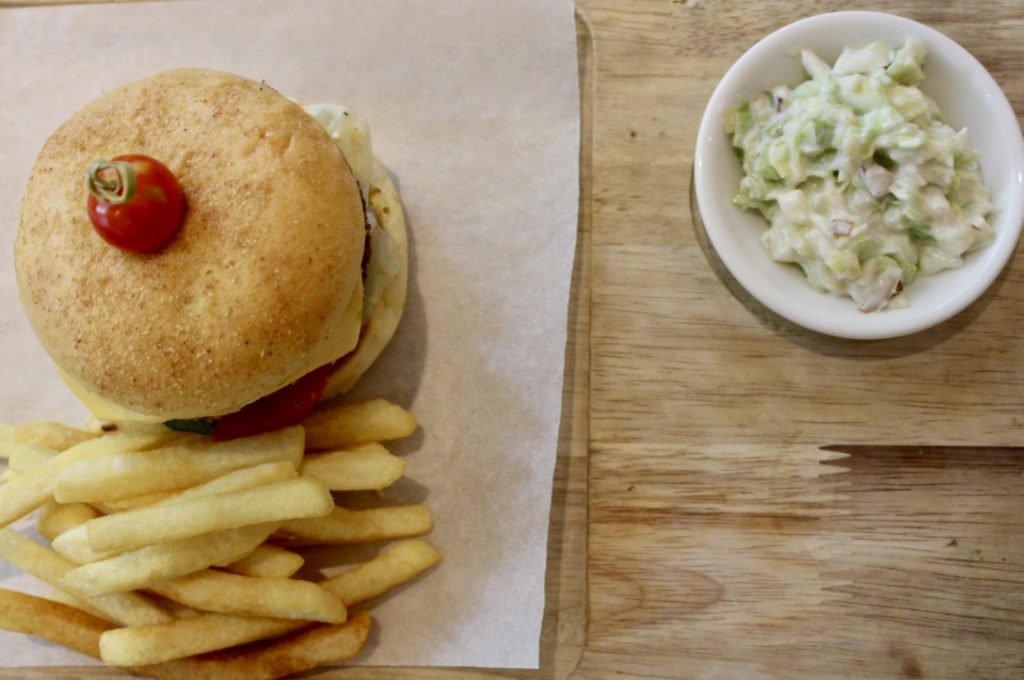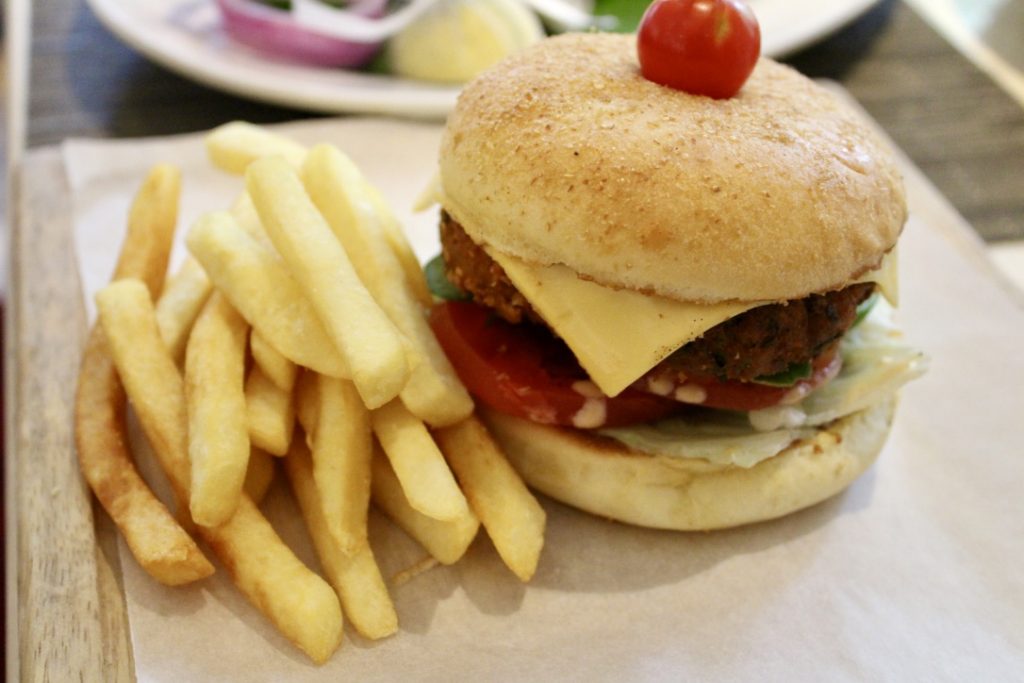 Moving onto Main Course, we ordered Chicken Steak Sizzler which the Chef recommended us to try. Described as Chicken Breast filled with chicken mince served with grilled veggies & potato wedges, it was juicy, succulent and delicious. The presentation was excellent as well. Even the salad was so colourfully presented in the dish. My most recommended dish here would definitely be this!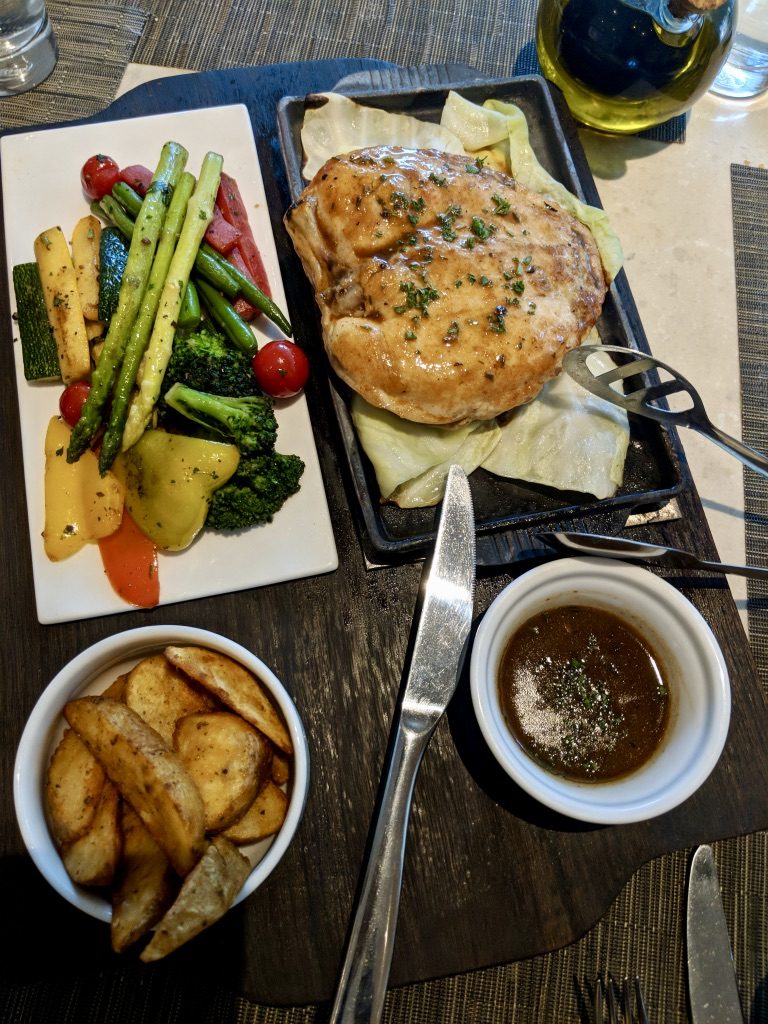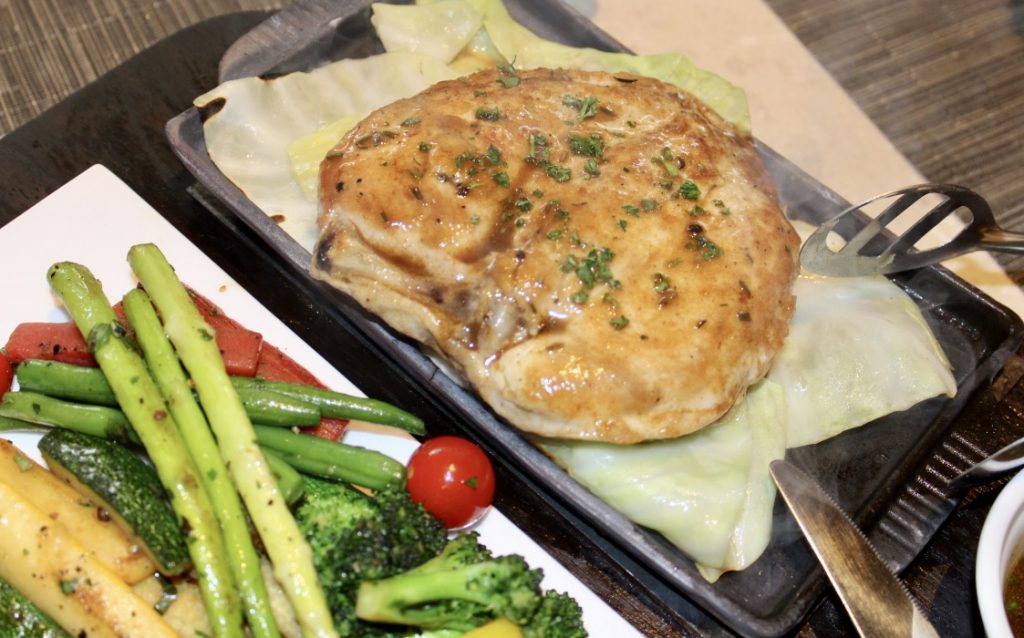 Fish Tartare which were their special Fish 'n' Chips served with salad, French fries and tartare sauce were so yum. I completely loved them here at Pickwicks!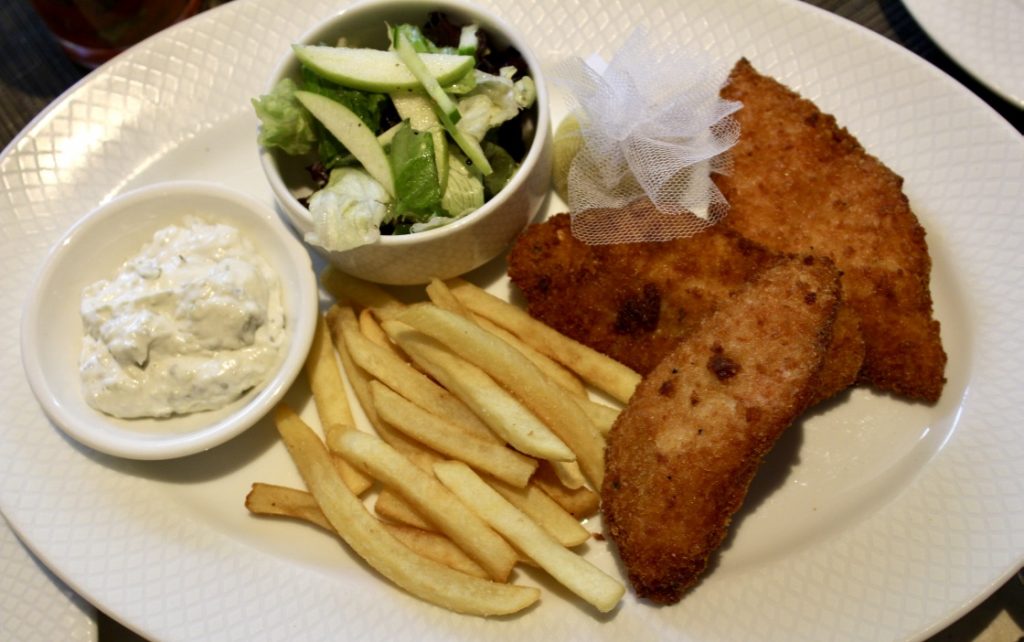 Now coming to the section I was looking forward to- the Traditional Old Delhi cuisine!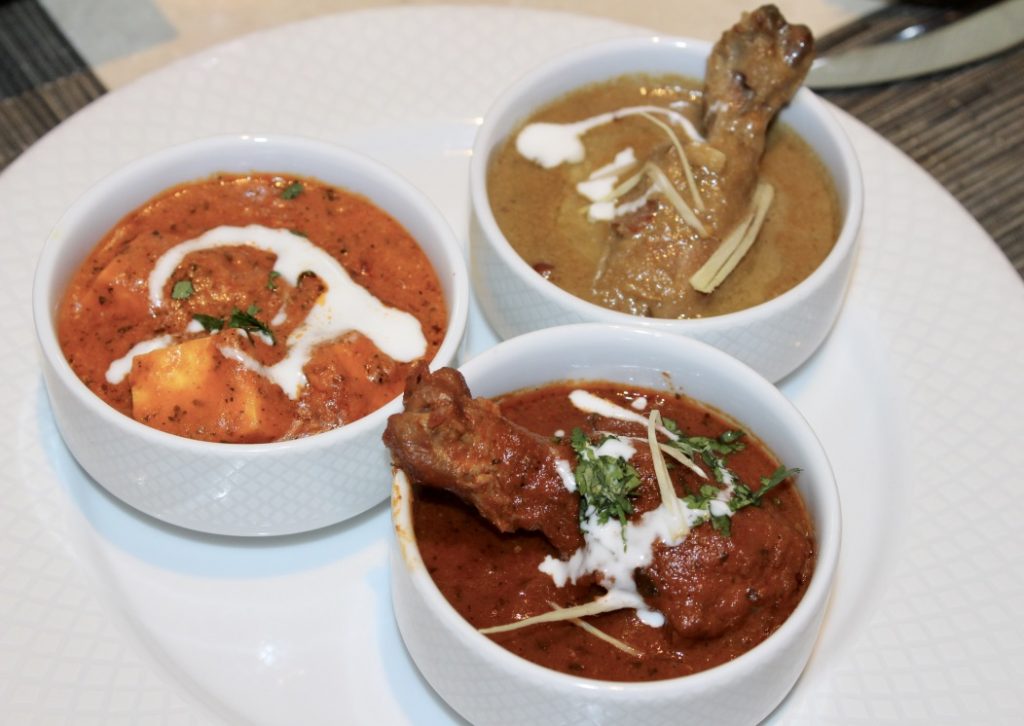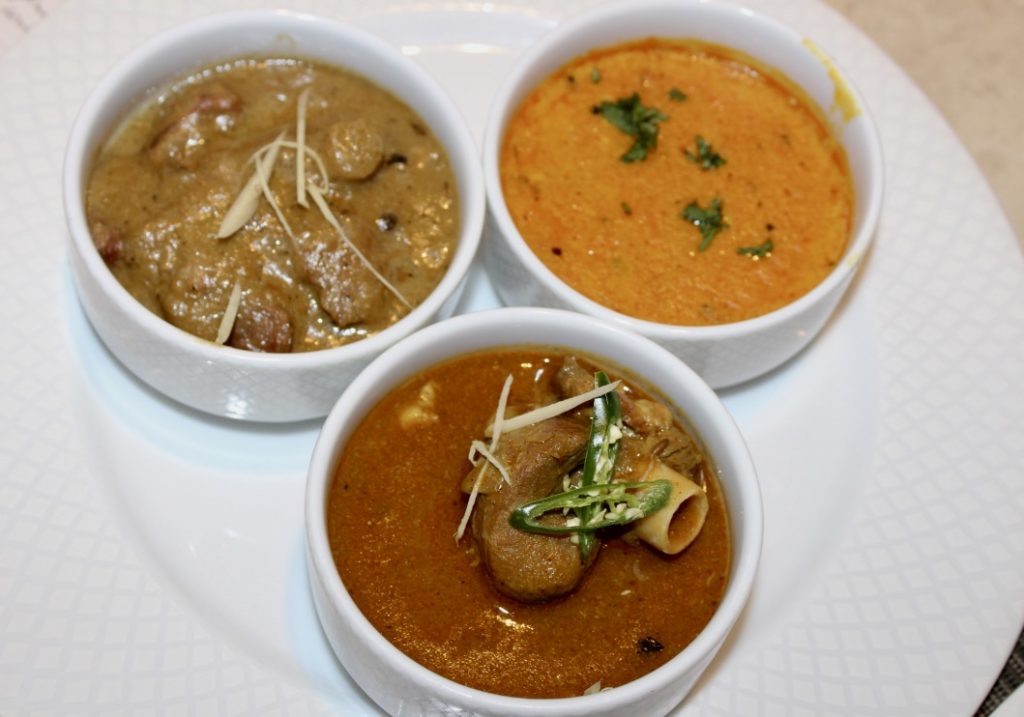 In vegetarian, we tried Marvarhi Kadhi & Paneer Makhan Wala. Talking about the Marvarhi Kadhi (Tempered yoghurt curry from the region), a masaledaar twist was given to our otherwise homemade simple Kadhi. It was a delight to have! However, I disliked the Paneer Makhan Wala– the taste was a little too strong for my palette.
In non-vegetarian, we tried a number of dishes. The Mutton Dahi Qorma– a white preparation of mutton, finished with ginger julienne & fresh coriander was delectable, soft & very juicy. The Gosht Nihari mildly spiced slow cooked lamb stew was cooked perfectly. A classic dish at it's best!
The Chicken Ishtoo– Yoghurt based chicken with green chillies & fresh coriander was mildly spiced in a thick gravy. The Murgh Jahangiri Qorma– aromatic spiced rich chicken curry gave a royal feel & appeal not only through the taste but even the presentation. Rich and classy! Zaikedaar would be the correct word! The Chef was really excited for us to try the non-vegetarian curries and we are glad they did live upto the expectations!
From their Organic Indian Breads, we tried Cheese Naan which just melted in the mouth with its delicious cheese stuffing. The Mint & Kalonji Parantha were very flavourful while the Laccha Parantha was flaky, layered with ghee for perfection, just the way I like it! I was surprised to see options like Mint & Kalonji Parantha and Palak Parantha in their menu, where else do we get such healthy options in Delhi!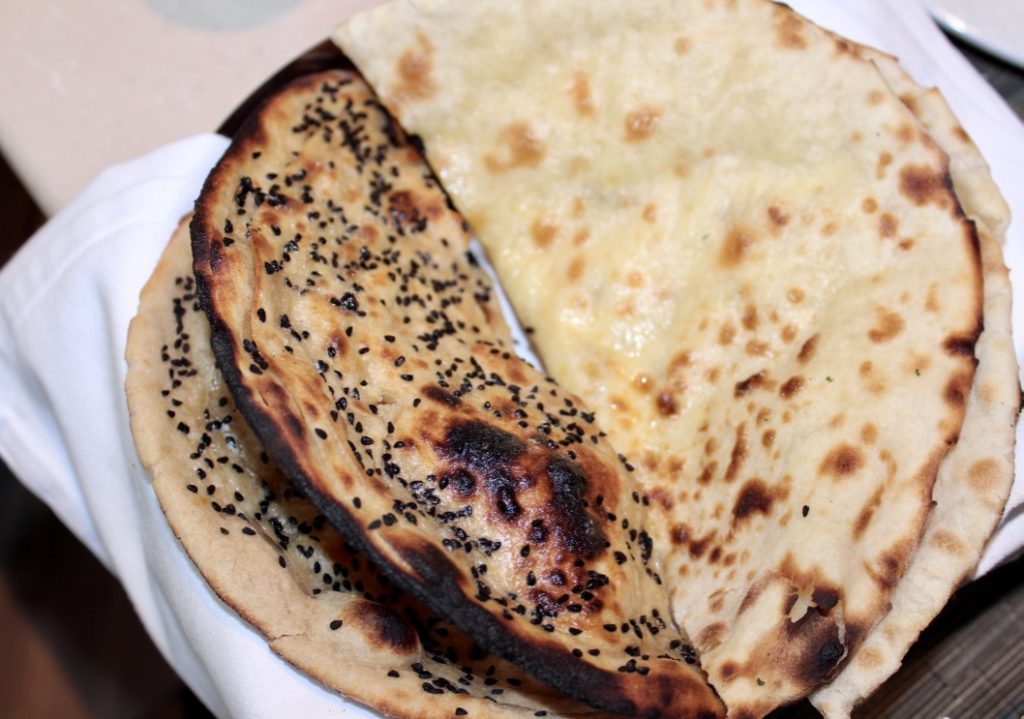 Coming to our favourite part- Desserts! We ordered Fruit Cream Delhi Style which had fresh fruits and sweetened cream! It was served in a nice cute way with cream and strawberry on the top. The fruits with the cream gave a nice blend. The Banana Toffee Pie was a dessert pie made of banana cream and toffee with crumbled biscuits and butter. Looked so nice with little chocolate sticks coming out! A unique flavour, thanks to the ingredients! Nostalgia of bachpan ki toffee taste! The Steamed Chocolate Pudding was served with vanilla ice-cream and gave a classic coffee flavour though I found the base a little hard. Caramel Flan was a custard based desert with a layer of soft caramel on the top. The fruits looked so appealing with the custard. Absolutely amazing is the word!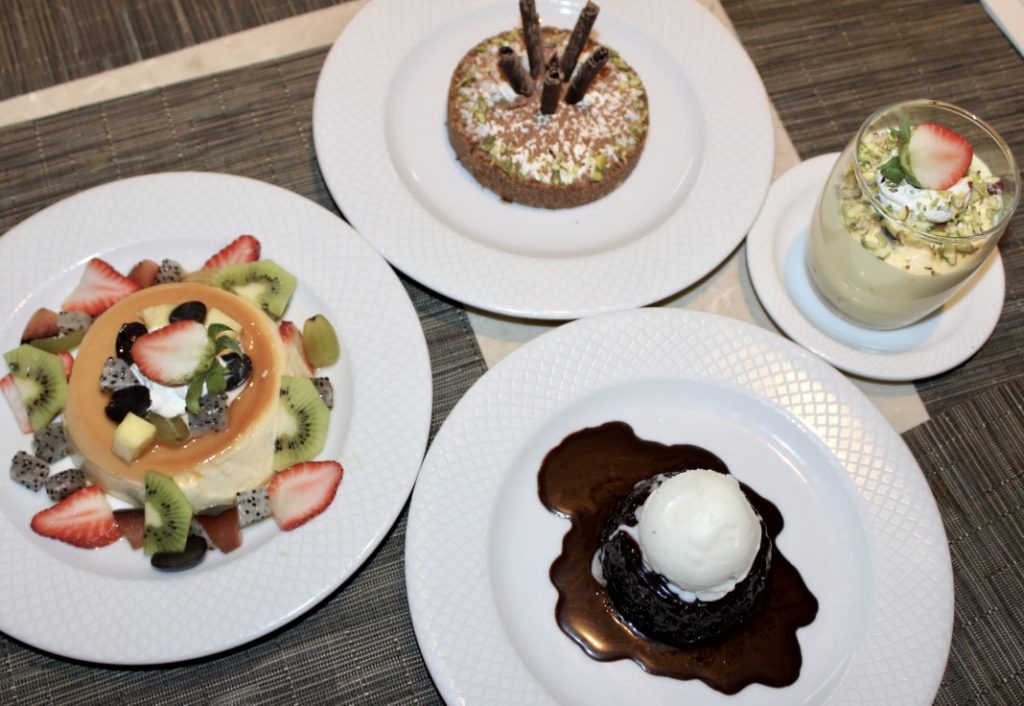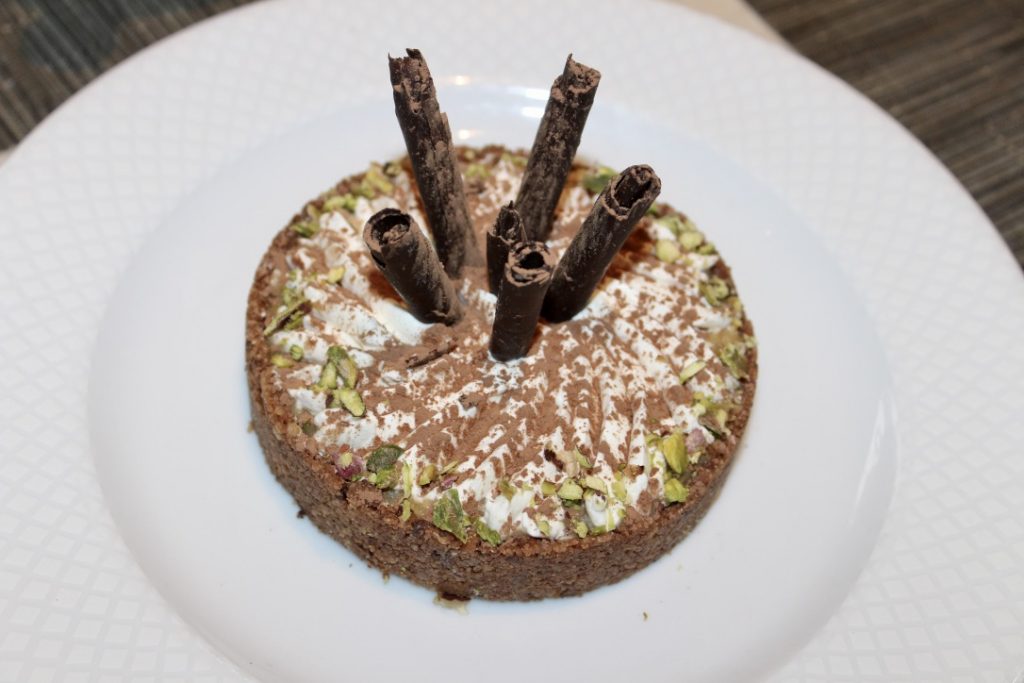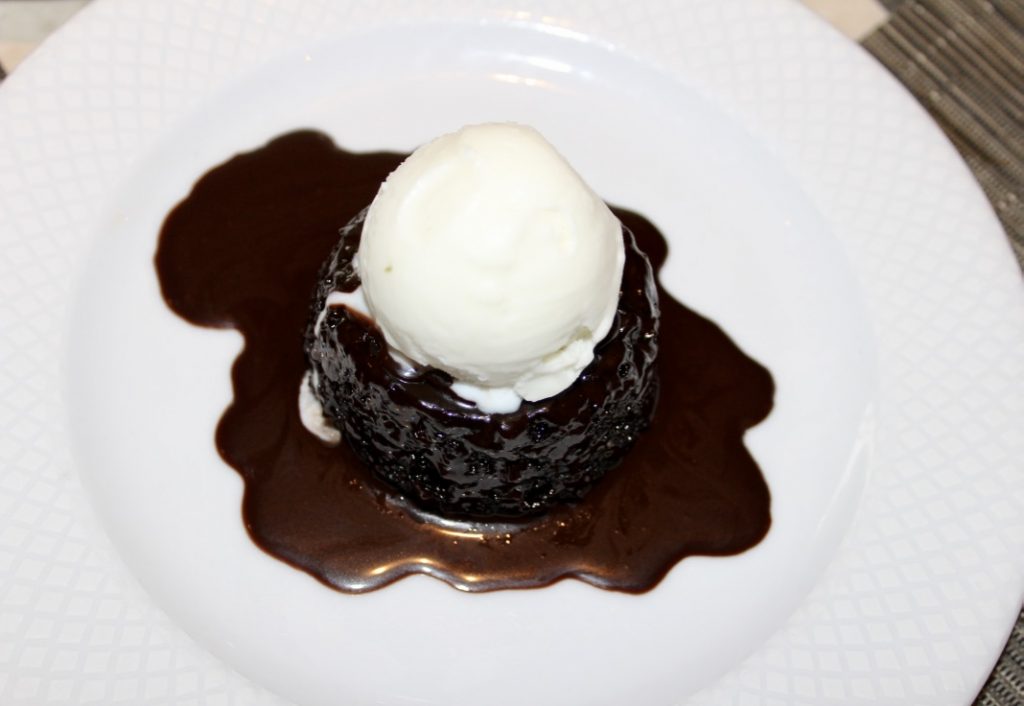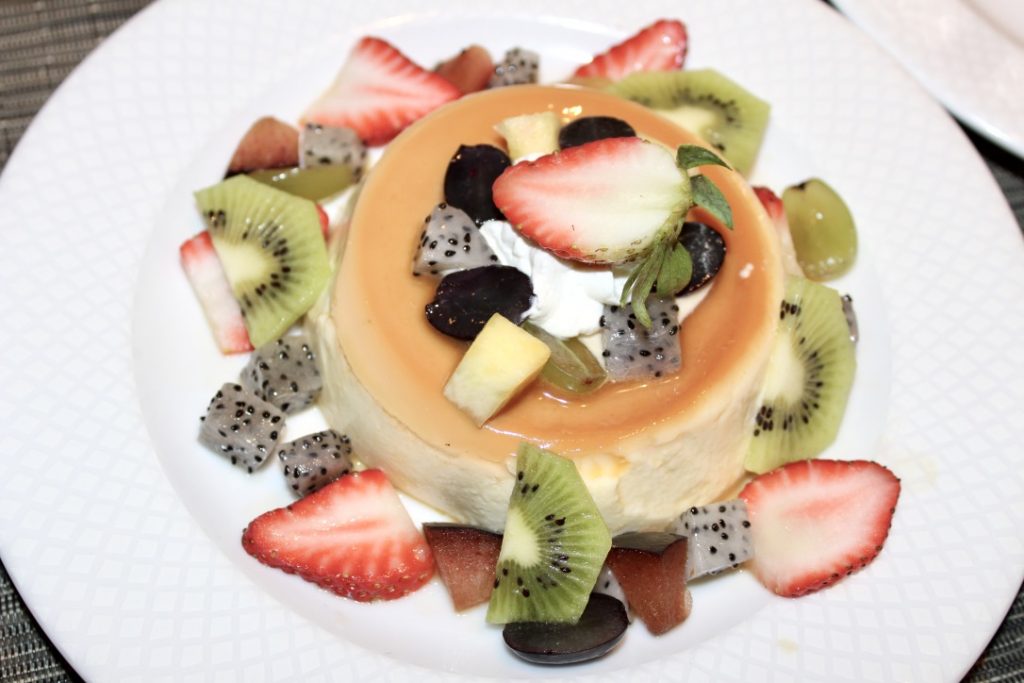 It's the perfect place to chill with a relaxed comfortable ambience where you can enjoy the wholesome & tasty delicacies. I particularly loved the Chicken Steak Sizzler & Fish Tartare, both are a must try! And also the Caramel Flan was outstanding! One must come here to have a rollicking time with somebody special on a date or just candidly with friends & family.