With the wedding season around the corner, we wish to be different, trendy, modern and stylish. The series of pre-wedding functions leading to the D Day followed by the reception, we want to look different and perfect with each passing and hectic day, each minute, each second. Not only do we crave for compliments while exchanging glances, the likes and comments of the celebratory moments of life on social media is also what each of us want secretly. If this is what you relate to as well (wondering how I have read your mind ;)), then you have to make sure that you have everything perfect, right from the outfit to the accessories making sure no look and flavour is repeated on any part of the function. I love to experiment not only with my outfits but accessories too. Accessories now not only mean earrings or neckpiece but everything including your clutch and your footwear. 
If you want everything perfect, it means roaming around markets day and night carrying your costume and matching everything with it. Right from the Maang Tikka to the footwear! What if I tell you, you can choose from thousands of options sitting comfortably at home with a click and everything will come to your doorstep, would you believe? Yes, quality, premium ethnic designer wear for the special occasion is not far away anymore.
Recently, while I had to choose accessories for Amazon India Fashion Week Spring Summer 2018, I browsed through Jivaana. Yes, their beautiful and gorgeous statement pieces are perfect to go with western wear as well. From a choice of ethnic jewellery, juttis, footwear, ethnic wear, earrings and bags, I immediately went to the jewellery section and chose the pieces which will go with my outfits, though I flipped through other categories as well and loved the variety of ethnic designer outfits too. They have everything from scarves to dupatta to palazzo pants, kurti, dresses, anarkali, gown, cape, saree, lehenga and the list goes on! I was simply fascinated!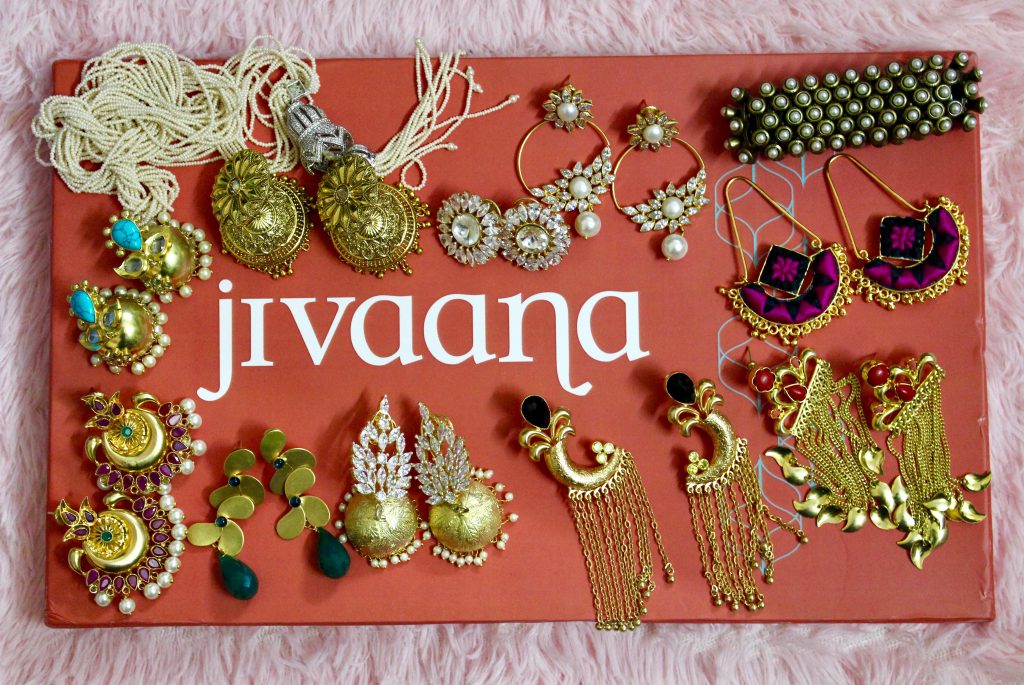 In a few minutes, I chose my jewellery without any hassles, thanks to convenient user interface. Let me tell you about my different looks!
For the first day of #AIFWSS18, with my olive green high low maxi dress, I chose these Green Flower Drop Earrings made of brass and embellished with green stonework. I really liked the cut floral design and the length of the earring making it just perfect for the long day. It's just apt whether you pair it with an Indian attire or a western one.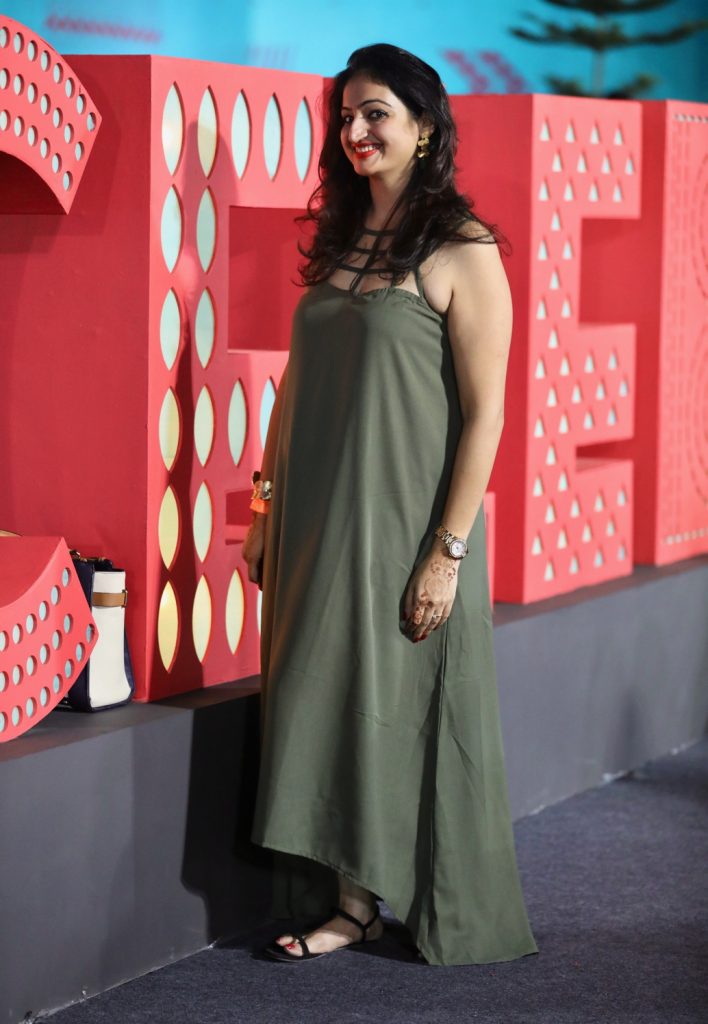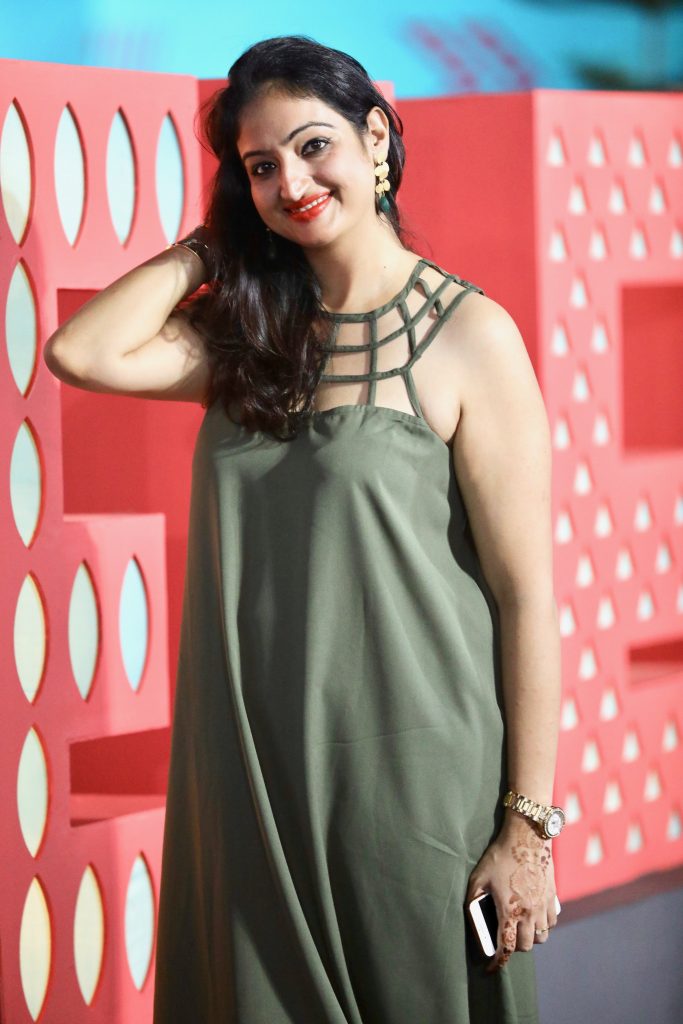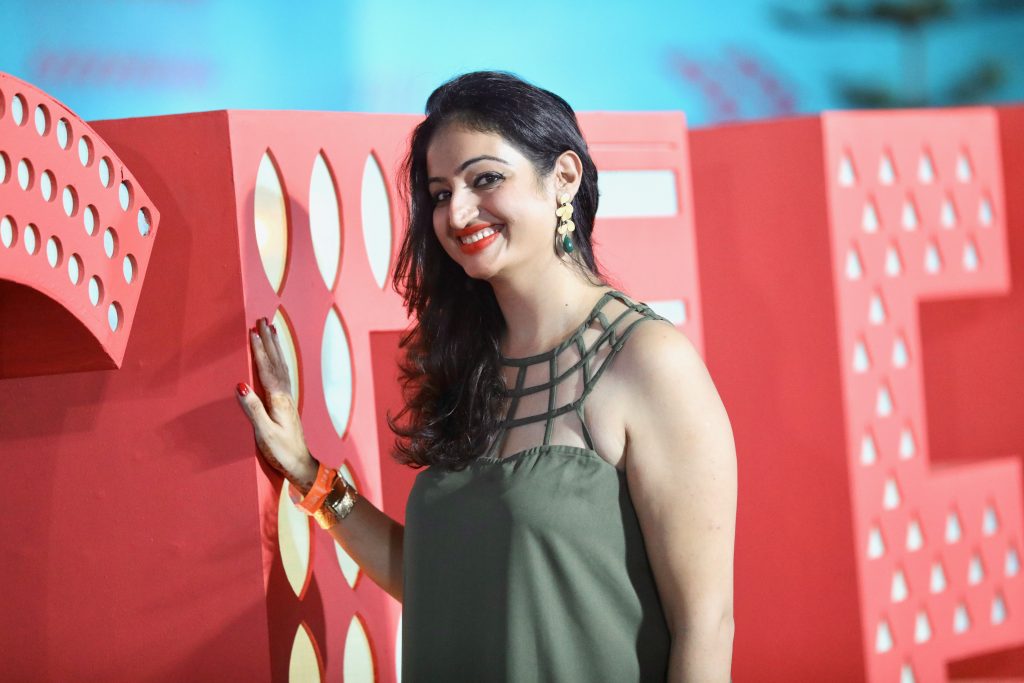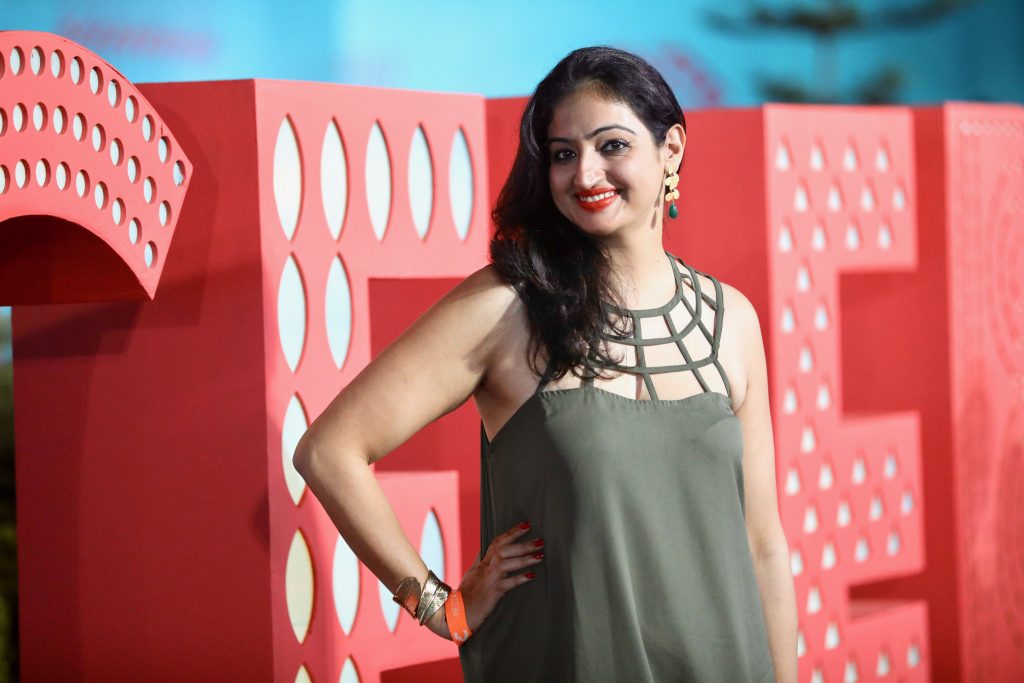 Day 2 was my designer wear in light pastel colours.  The most apt accessories were these Turquoise Leaf Jhumka Earrings, made of mixed alloy and embellished with stone & pearl work. While they looked grand, they were not heavy in weight and I could do everything at ease right from attending shows to uploading feed on my social media. The stunning earrings also had a Jivaana Most Wanted stamp and the tag made me even more comfortable and sure.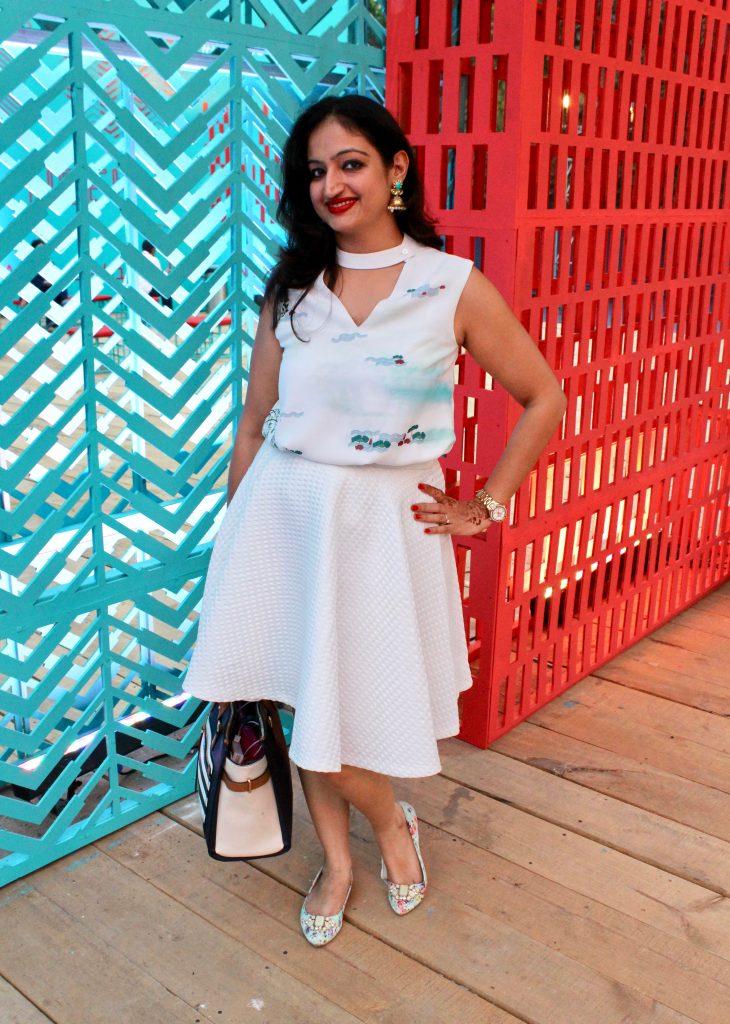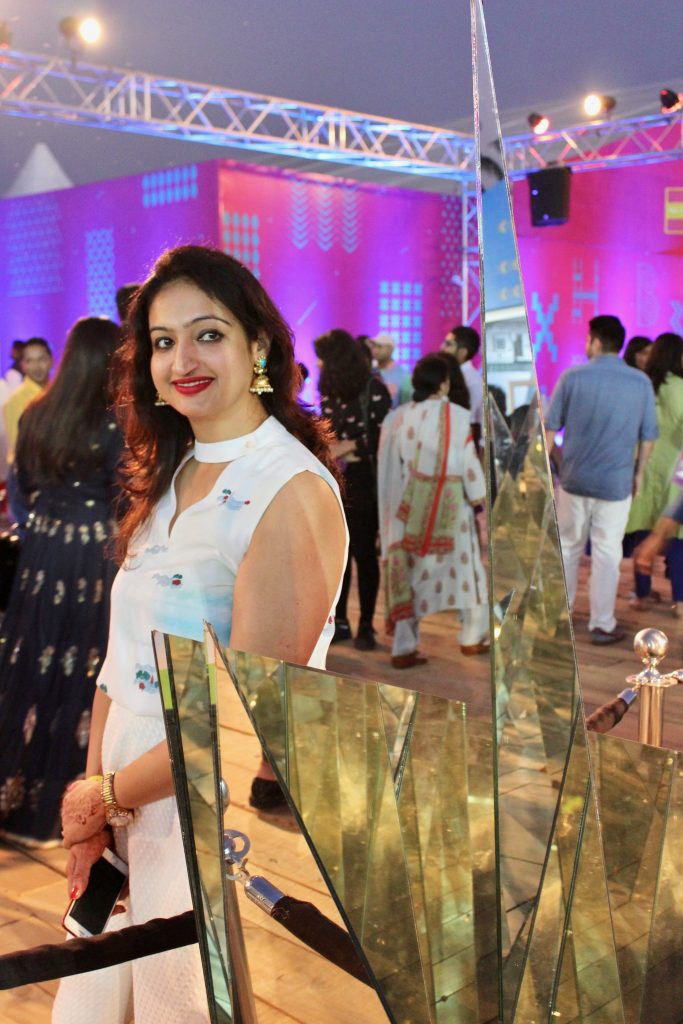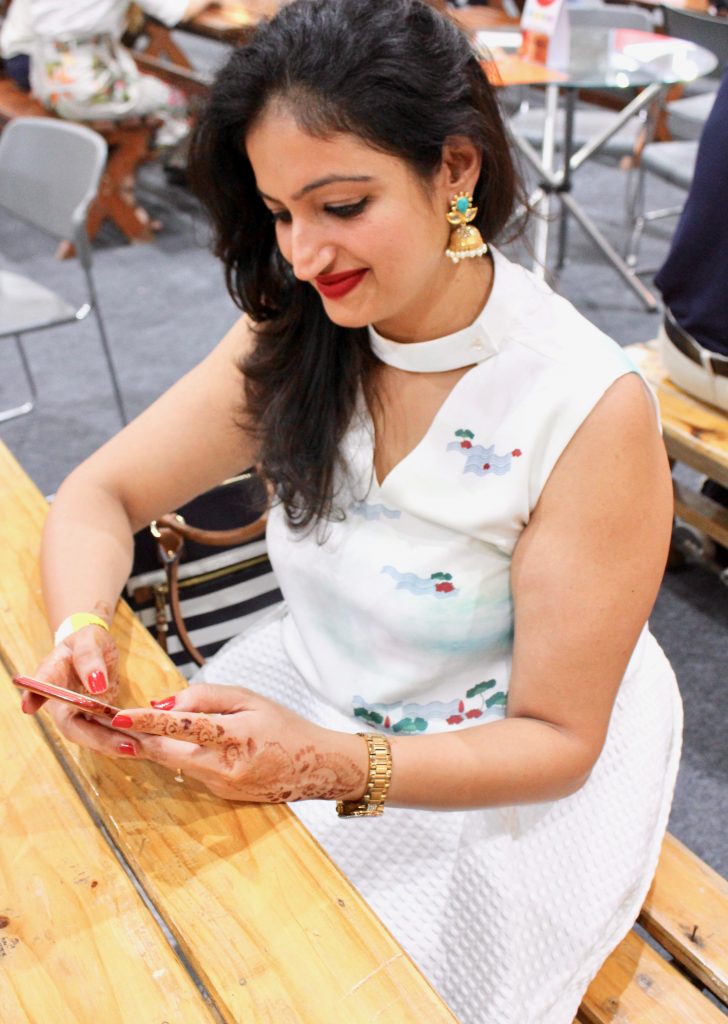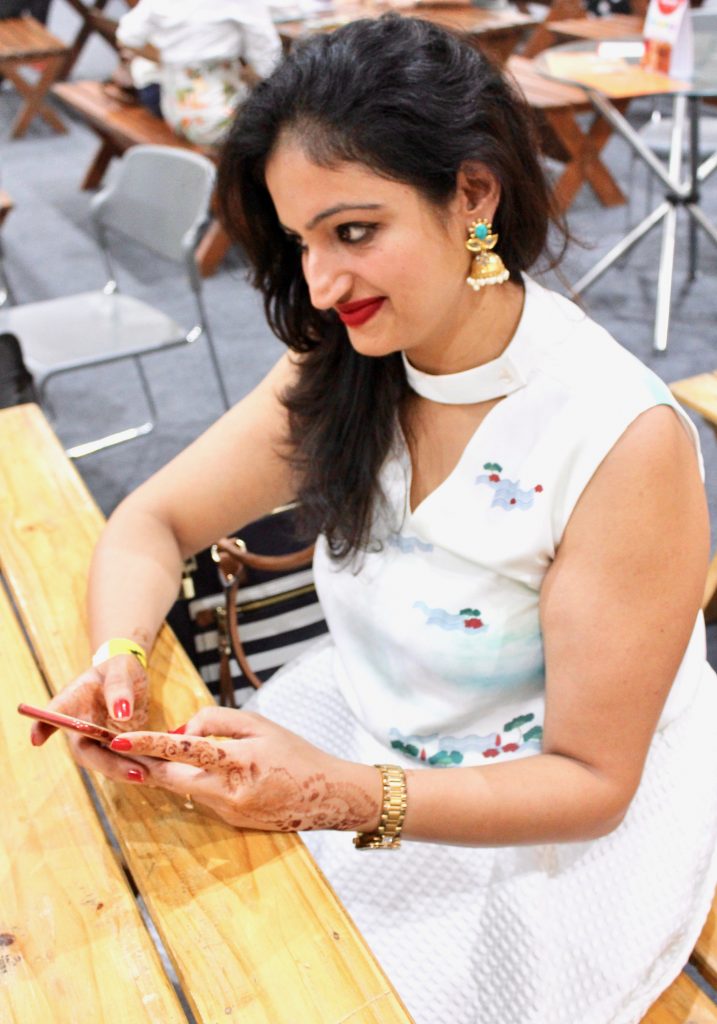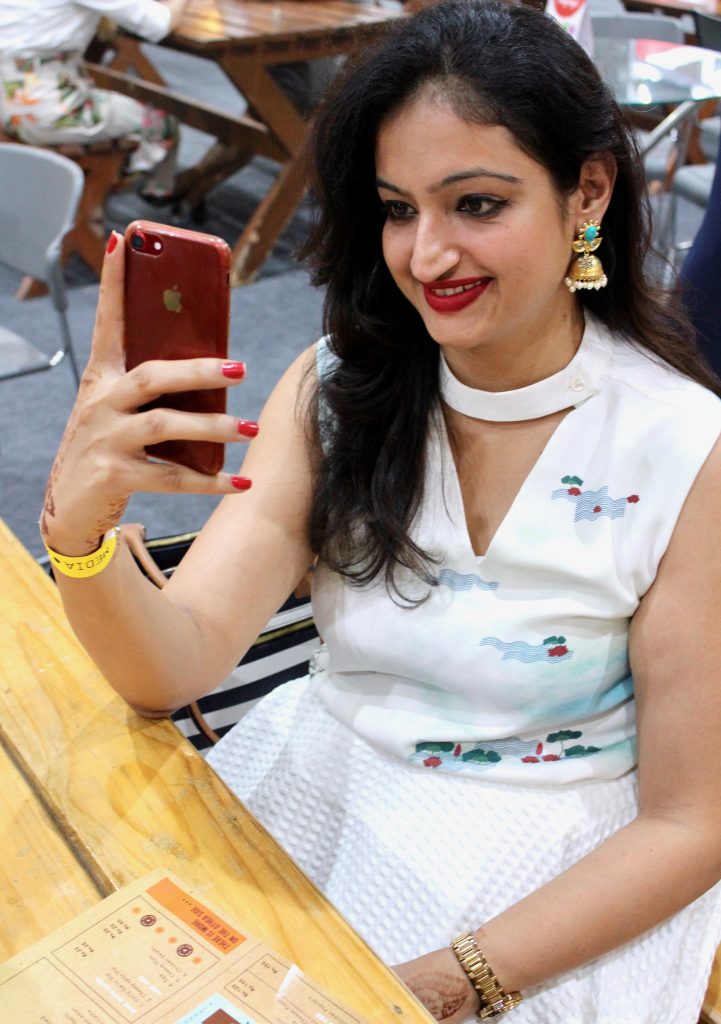 Day 3 was a day dedicated to Red & Gold so without a doubt my pick were these Egyptian Amrapali Long Red Danglers made of metal alloy. The earrings completely stole the show and I received so many compliments for it.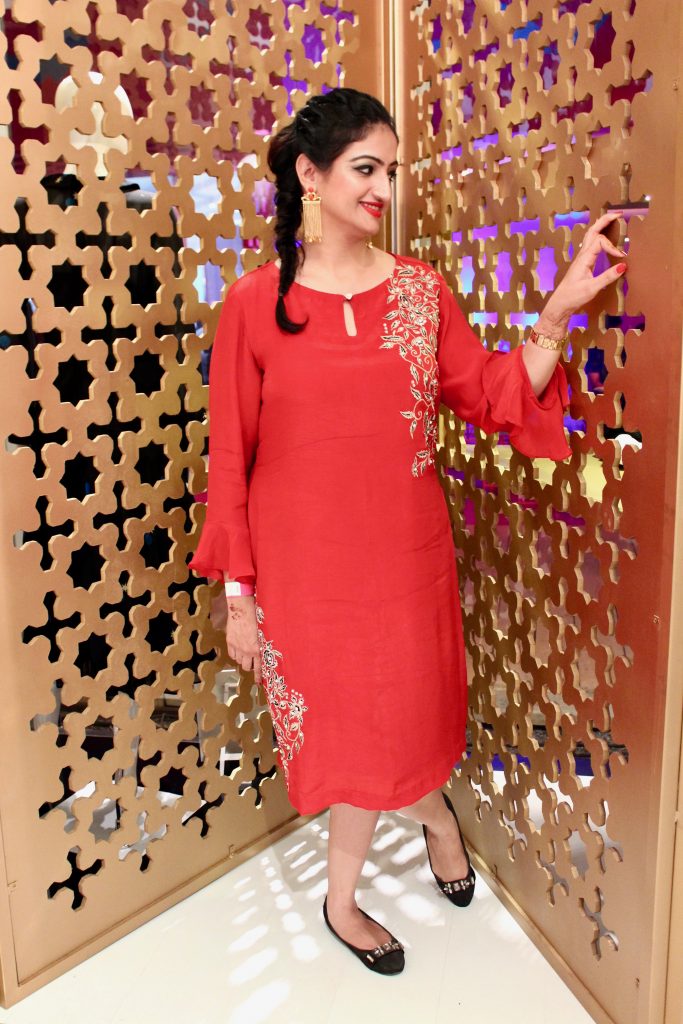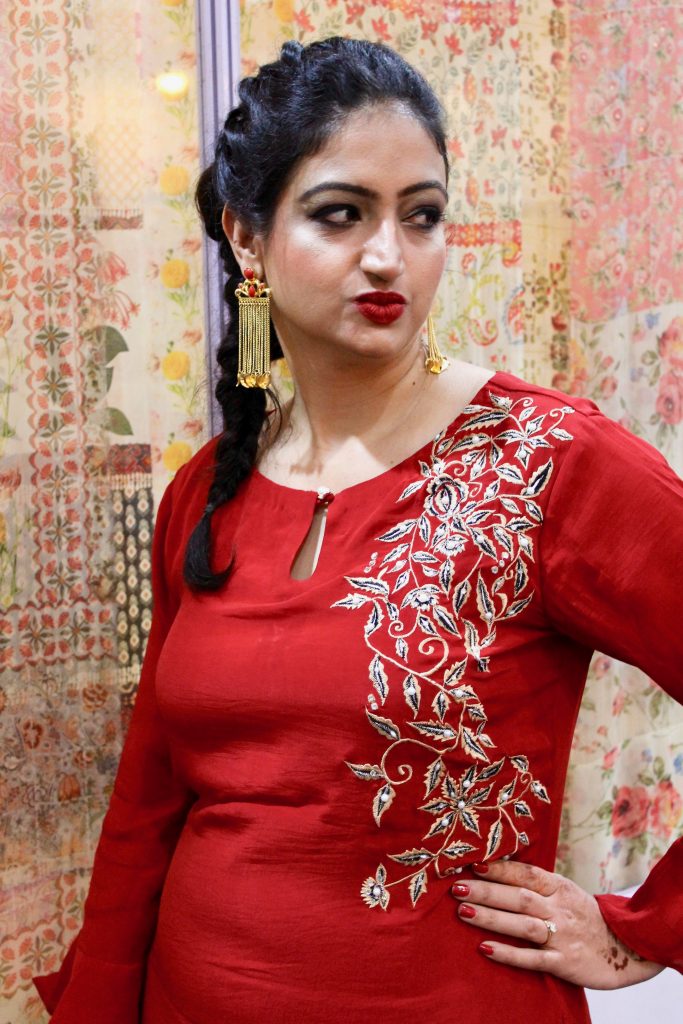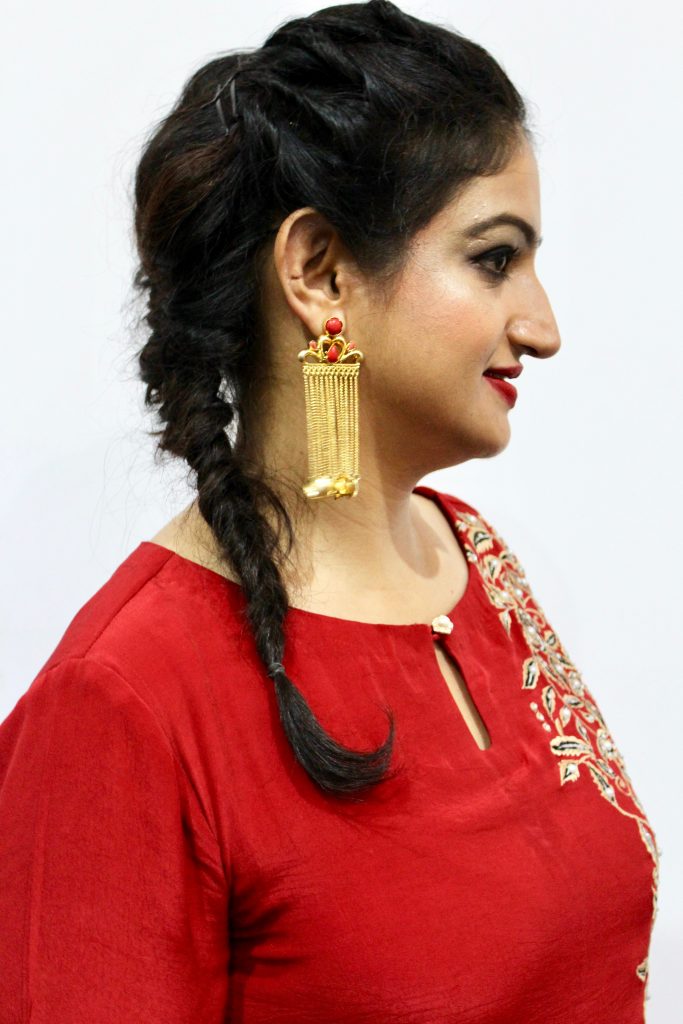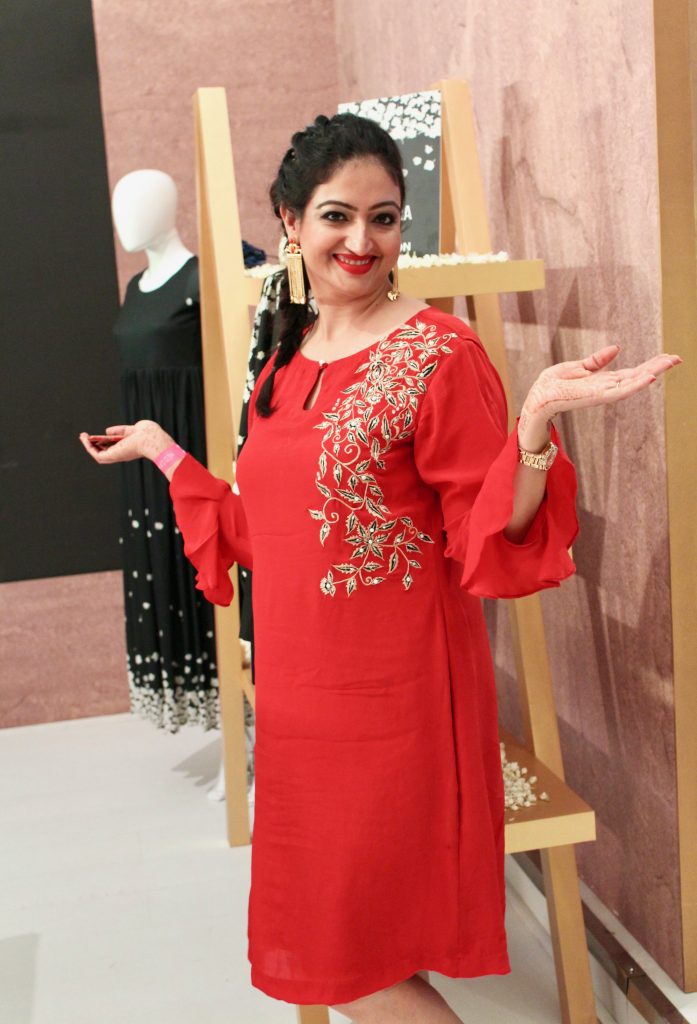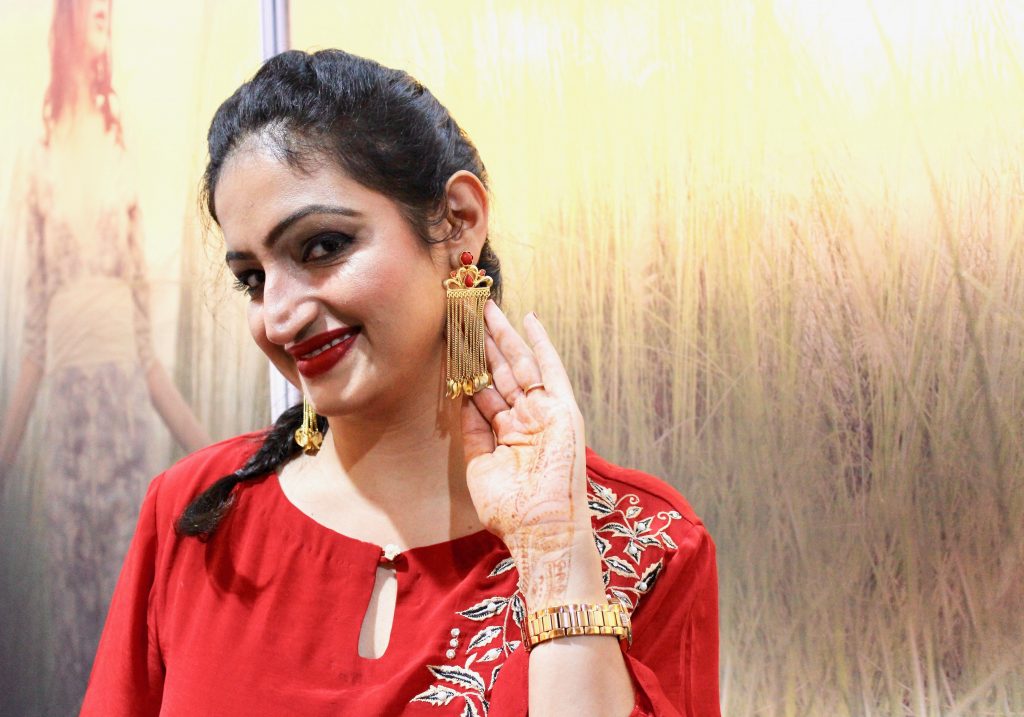 Last but not the least were the Pink And Black Desi Twist Chaandbali Earrings made of gold plated brass and embellished with thread work. Pink is one of my favourite colour and is also the colour which dominates not only my wardrobe but even my Instagram profile. So when I saw these earrings, I fell in love with them and paired them with a pink kurta & palazzo set.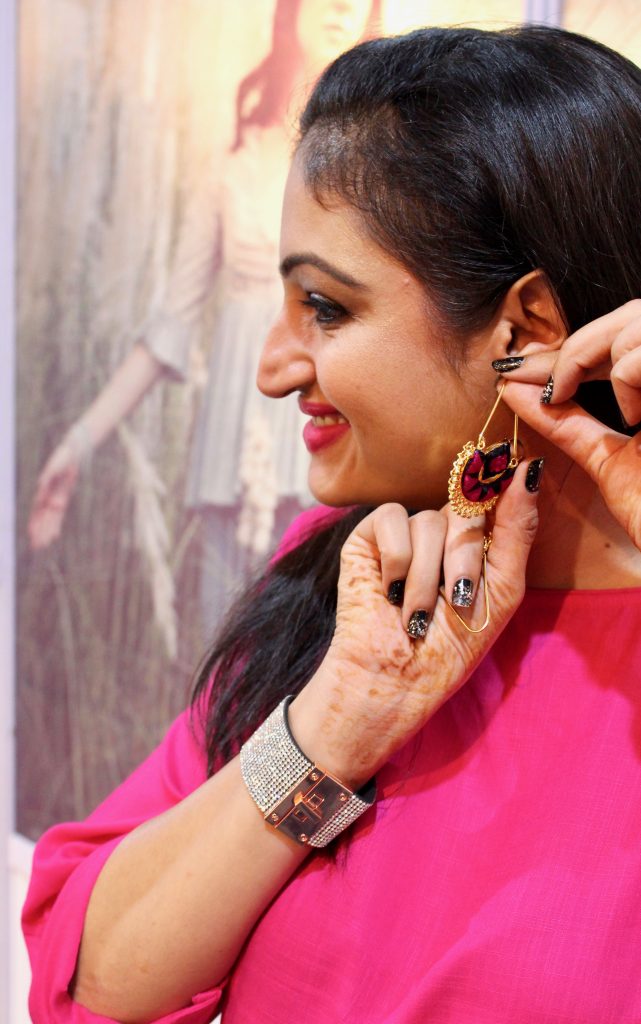 With the sibling rivalry in action how can my partner in crime be left behind. So while I picked up those alluring accessories, how can my dear sister Nidhi not take her pick. So let me showcase what she picked.
Black & gold always shines, so on the second day of #AIFWSS18, she shone with these Crystal Sunflower Earrings with a Kundan centre. The stud earrings added the perfect glow to her face and the embellished stonework matched perfectly with her black net top & polka skirt. It was this studded look that made her shine that evening!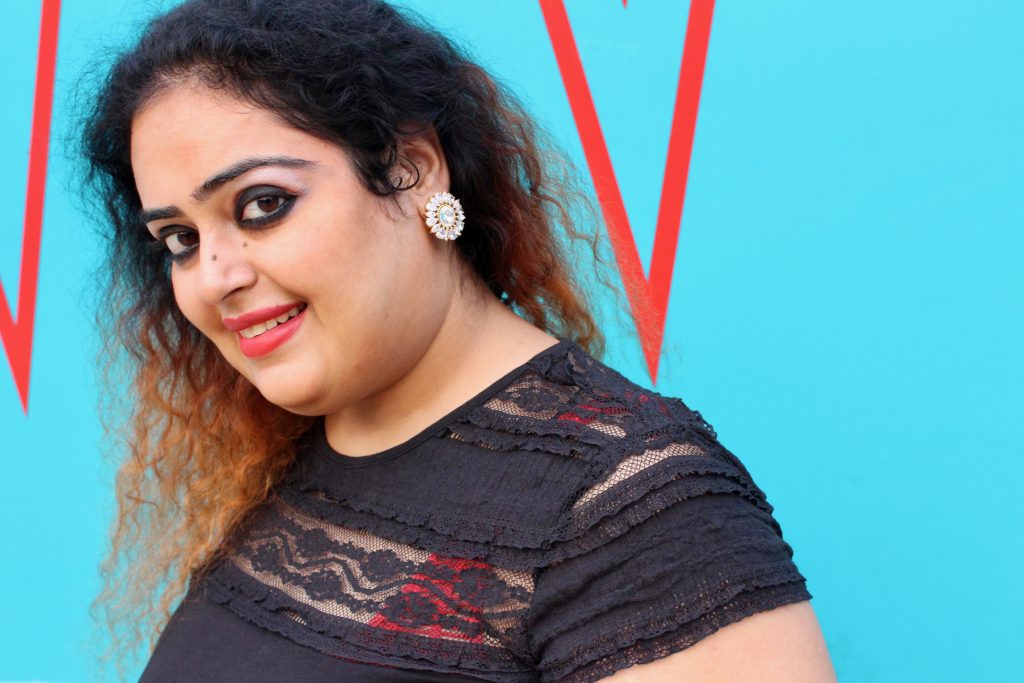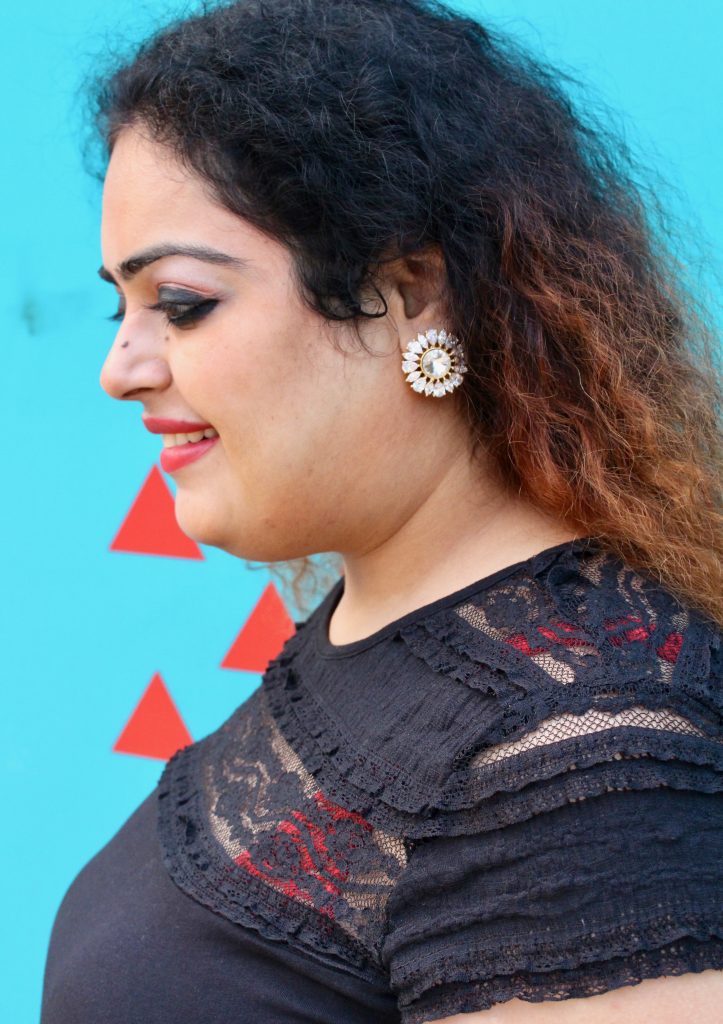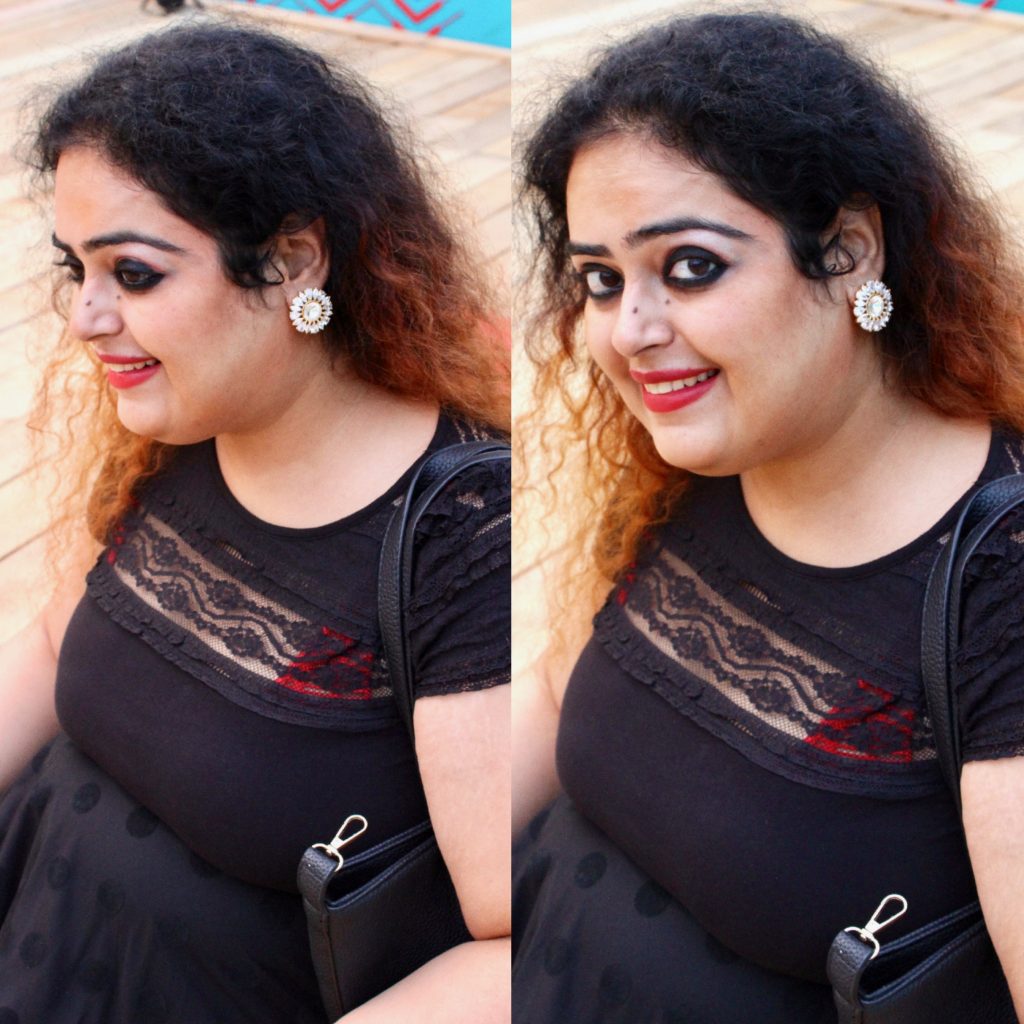 In her love for big jhumkas, she chose Filigree Design Flower Top Jhumka Earrings With Gold Intricate Ghungroos to go with her designer outfit. The golden earrings are made of mixed alloy and embellished with traditional carving. The intricate design looked spectacular and complemented her outfit well.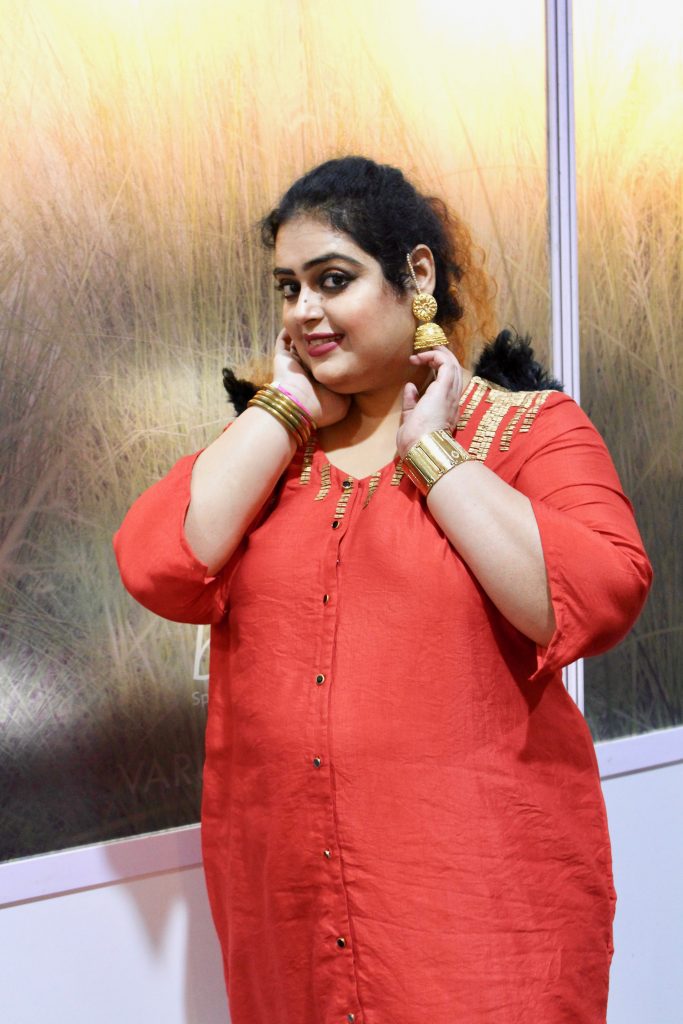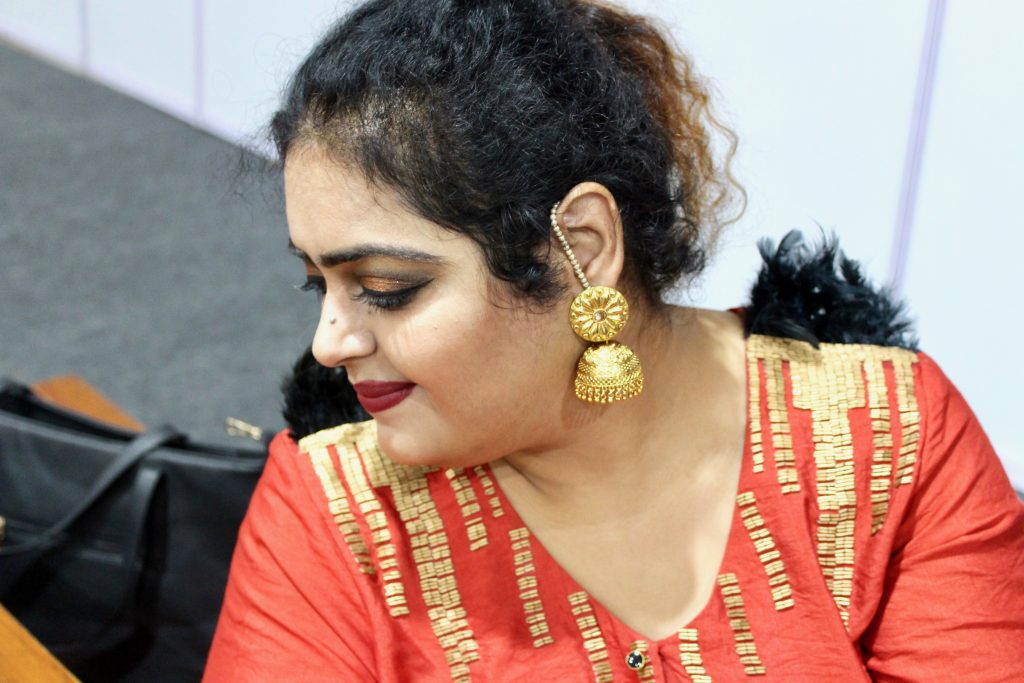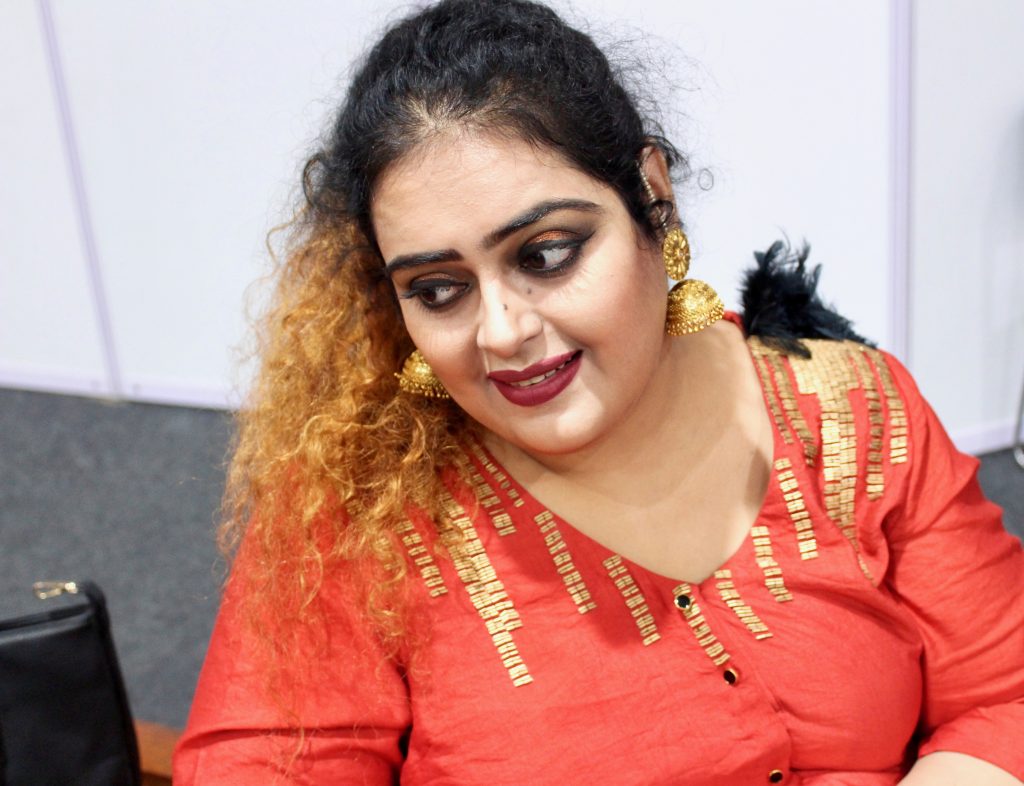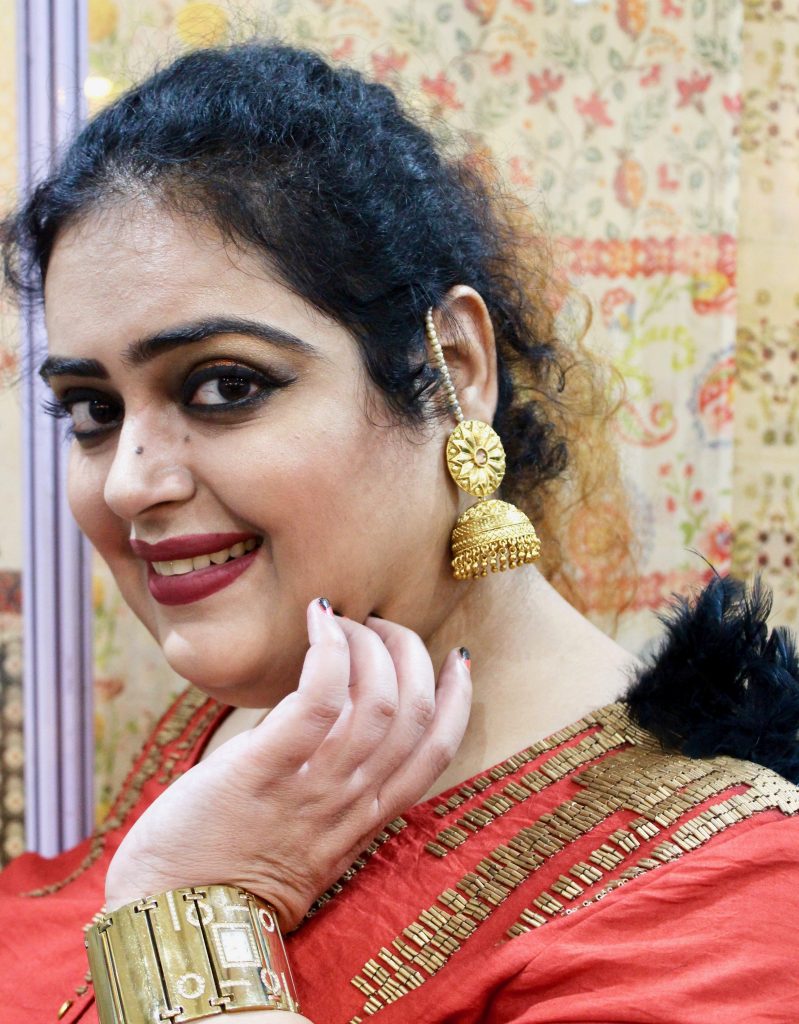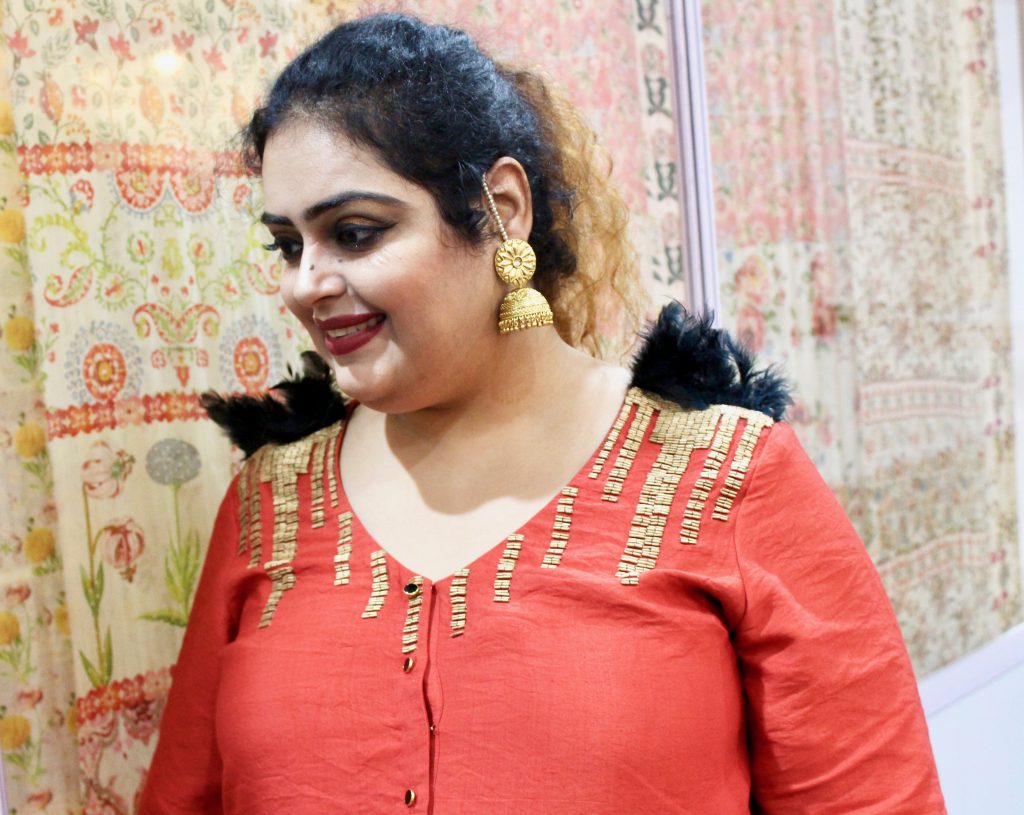 Another earring which both of us loved were the Black Mermaid Style Ear Cuffs which added the gold touch to the all black outfit. The earrings are made of mixed alloy and embellished with stonework featuring a push button closure. They gave such a royal look. All that glitters is not gold, but the rare embellishments of mixed alloys completed her black modern look.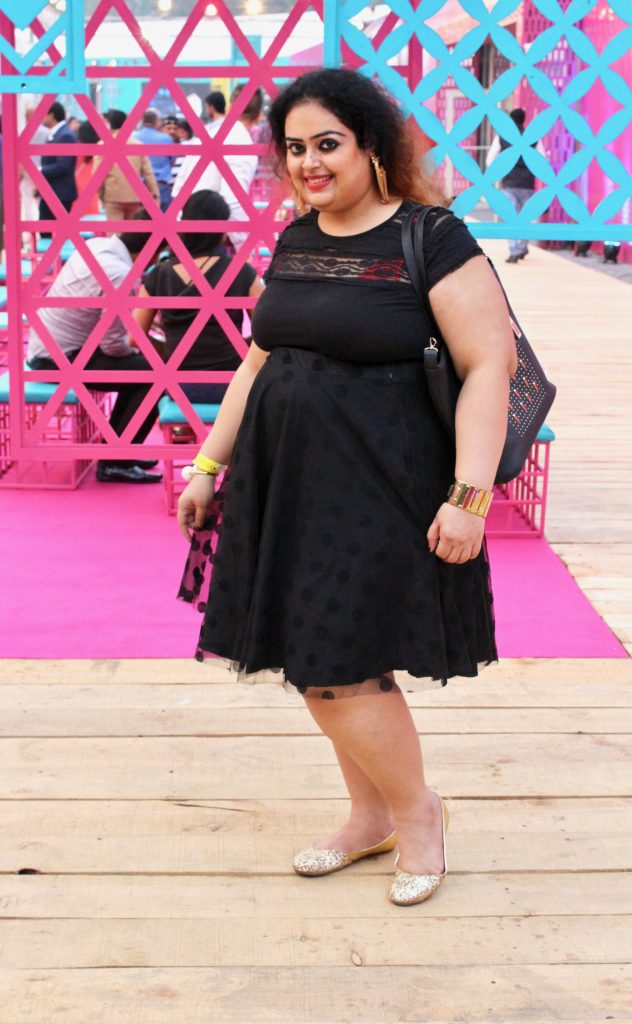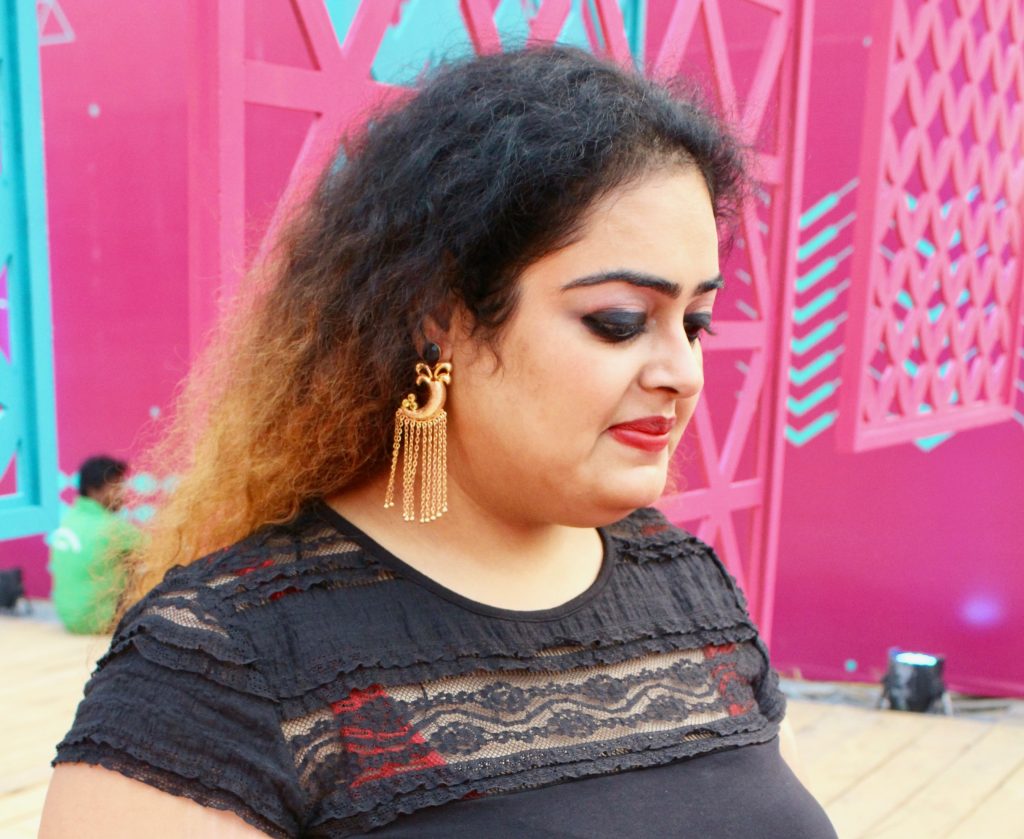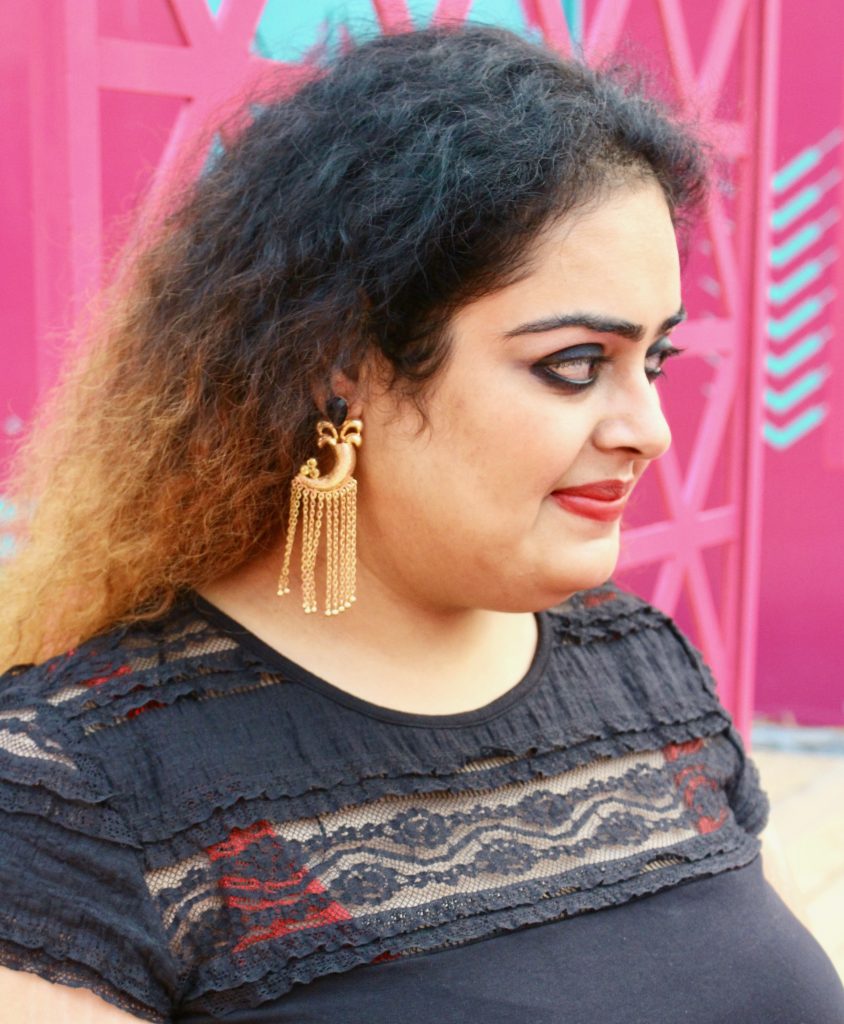 Jivaana is all about trendy, high quality, affordable fashion for ethnic wear and accessories. Well, the journey of Jivaana has been really interesting. It all started when the core team realized they didn't want to hunt through dozens of pages of western sandals to find a chappal and what was more – they wanted to know when they found that chappal, the quality would be superb – but not at the cost of overpaying. Don't we all perfectly relate to this!
Jivaana offers a wide mix of carefully-curated ethnic clothing, bright jewellery, bold accessories, and playful footwear that are perfect for your special occasions. Whether it's a lunch with the ladies or a night-time sangeet, you can find something perfect for you!