Day 4 of FDCI India Couture Week 2017 saw Anju Modi showcasing her collection 'Sunehri Kothi'. Synonymous with beauty, strength, and elegance, the Anju Modi label has entranced since inception, becoming the epitome of luxury couture with its philosophy lying in the development of traditional craft and craftspeople.
The lovely collection was inspired from the Kishangarh School of art that Princess Vaishnavi Kumari of Kishangarh personally introduced her to who also finds great resonance in Anju's collection. This collection builds on bravery, honor, chivalry and virtues that Rajputana culture has ever been known for.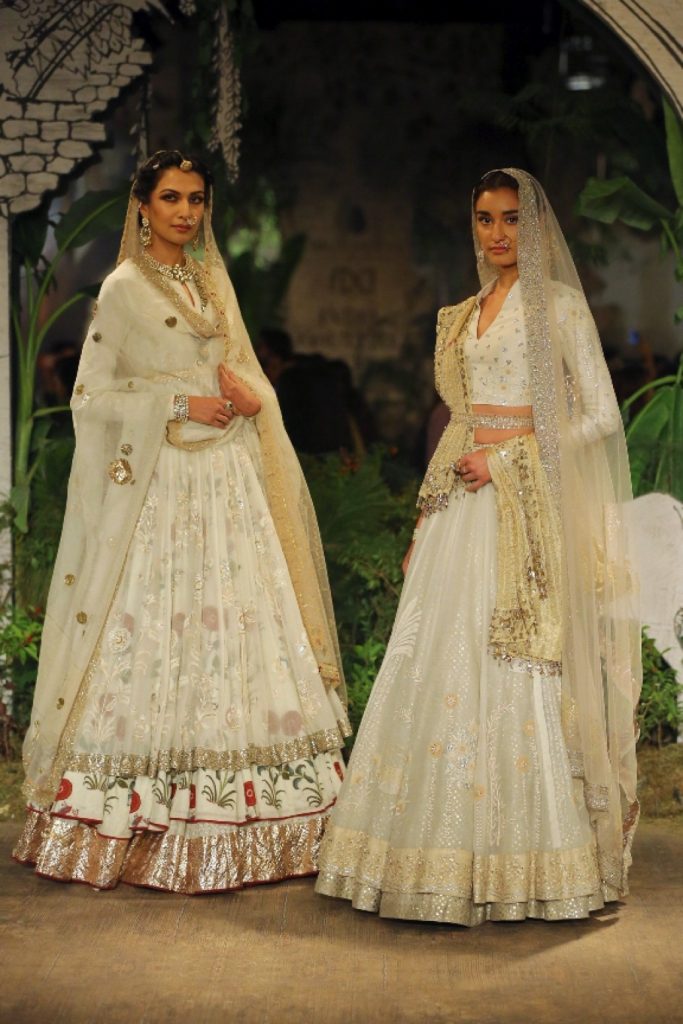 Tracing back to three hundred and fifty years, the miniature art paintings from Kishangarh got enthralling all with this portraiture art from the early ancient era of gods & goddesses where there lived the doe eyed beauties and the Mughal period inspired Jama's & Angrakhas.  The colour palette is mainly in hues of whites, kesar, champa & mango green with fabrics like mul mul which is light & airy and rich silk with intricate embroideries.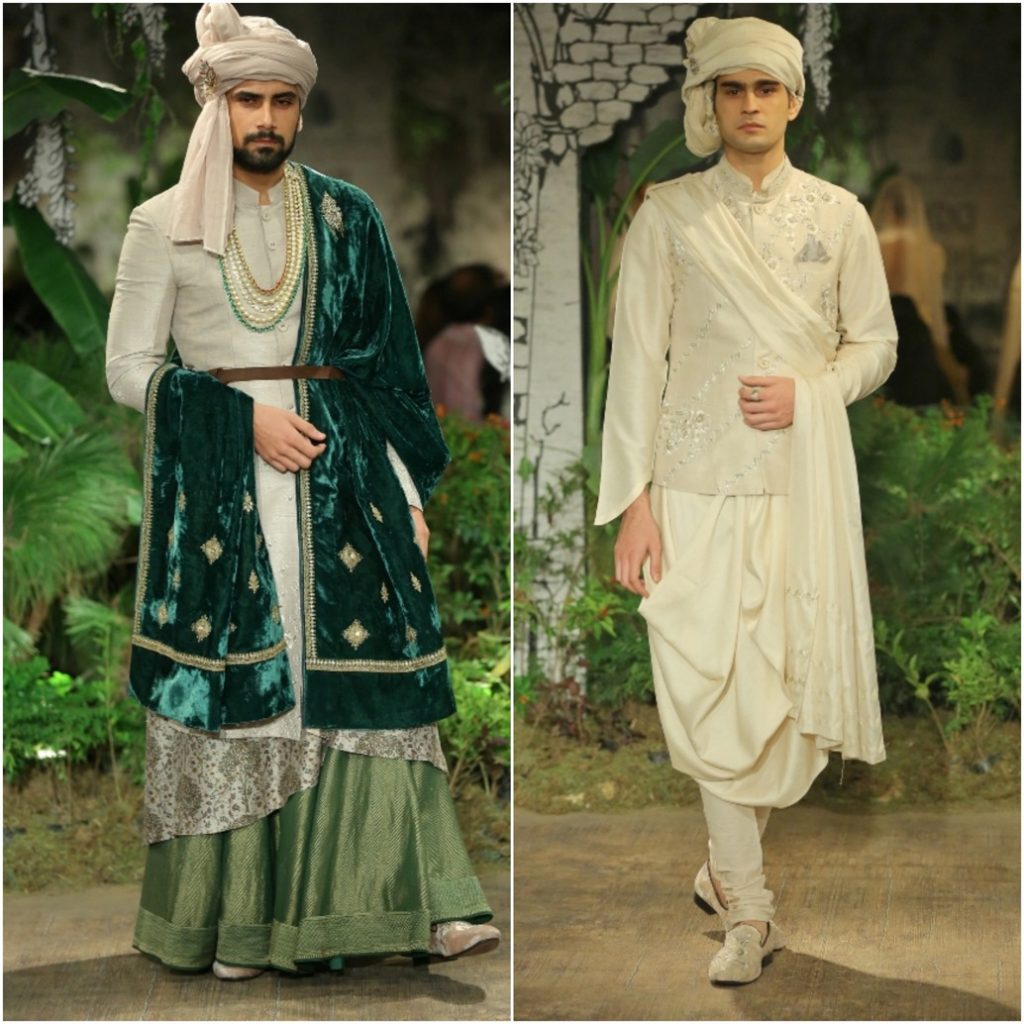 All the hard work and painstakingly beautiful gorgeous dresses were brought live from that era to the present to make it more rich & cultural with the amalgamation of the olden heritage and modern vibes of this colourful & wearable collection.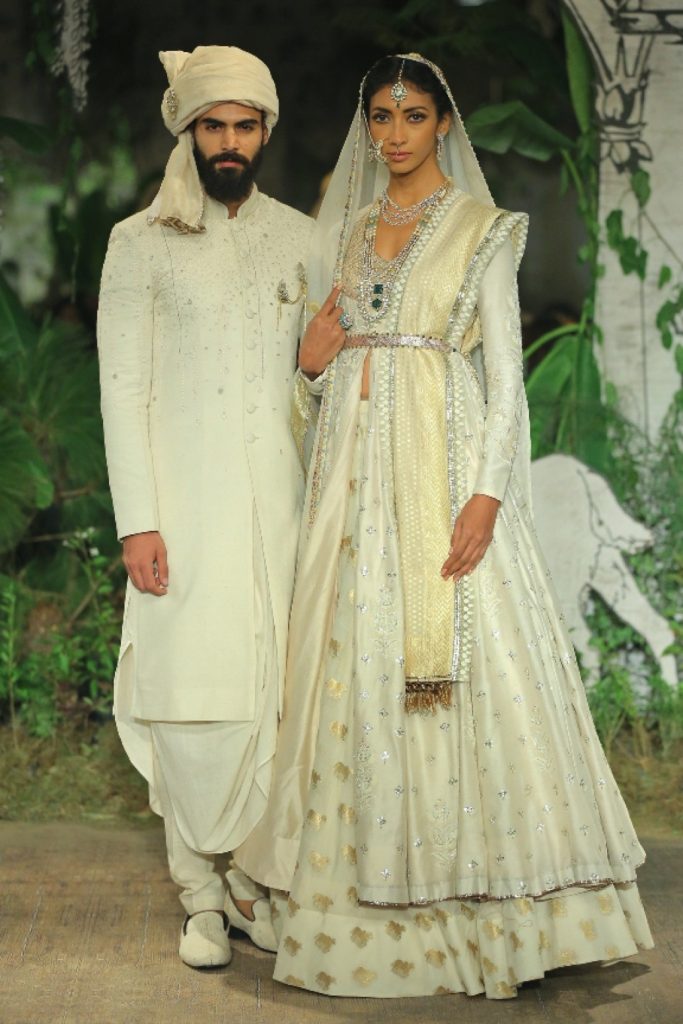 Dia Mirza closed the show for Anju Modi who looked very beautiful in the ghaghra choli inspired by Vatika Raas of Vrindavan. Her outfit had all greens, trees, birds, peacock and flowers. She also adored other jewels – a nath (nose ring), maangtika and a borla. She veiled herself in the ghunghat and spoke so expressively about Anju Modi & her collection.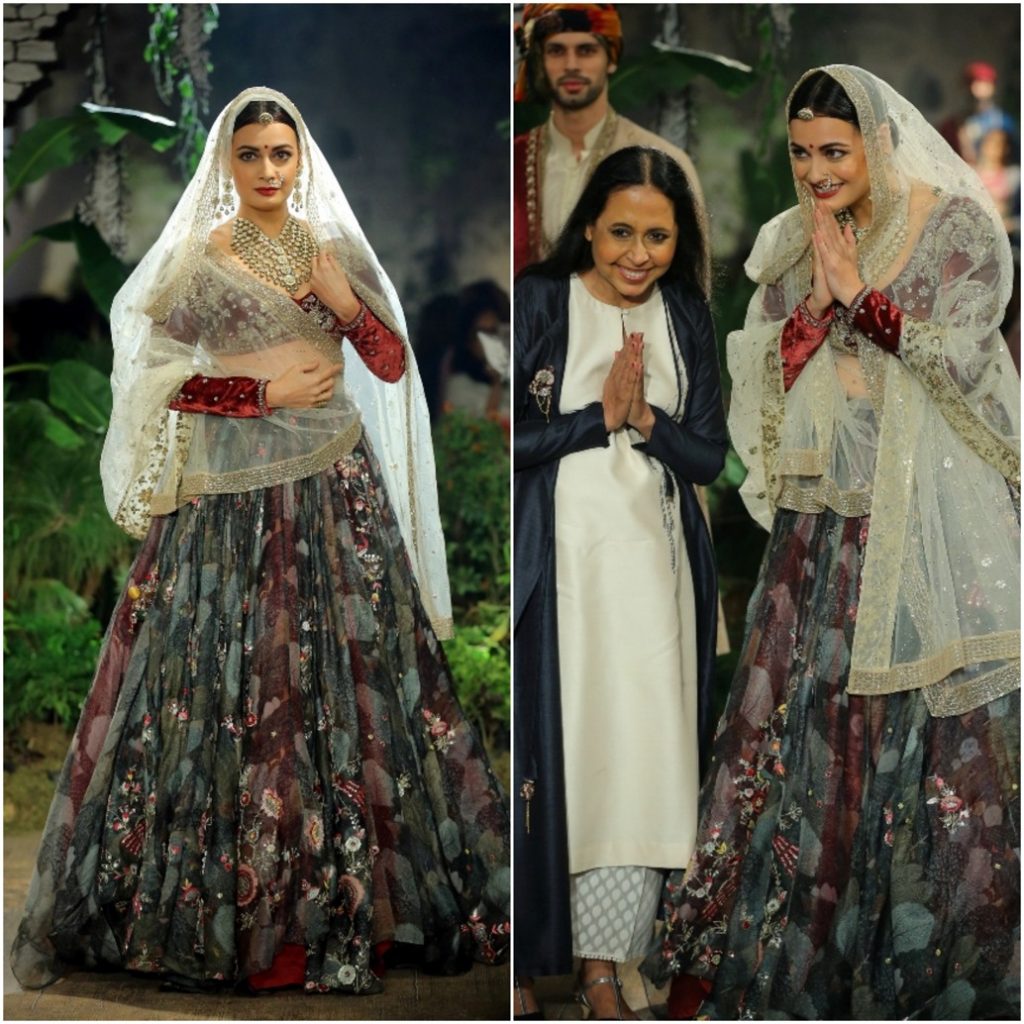 The collection was showcased in collaboration with Vishal Jewels, a brand to reckon with, having 140 years of experience in defining luxury with exquisite craftsmanship, producing best quality in their exclusive range of jewelry. The specially designed heritage jewelry for Anju Modi Couture ensembles were made of uncut and rose cut diamonds, emeralds and precious stones.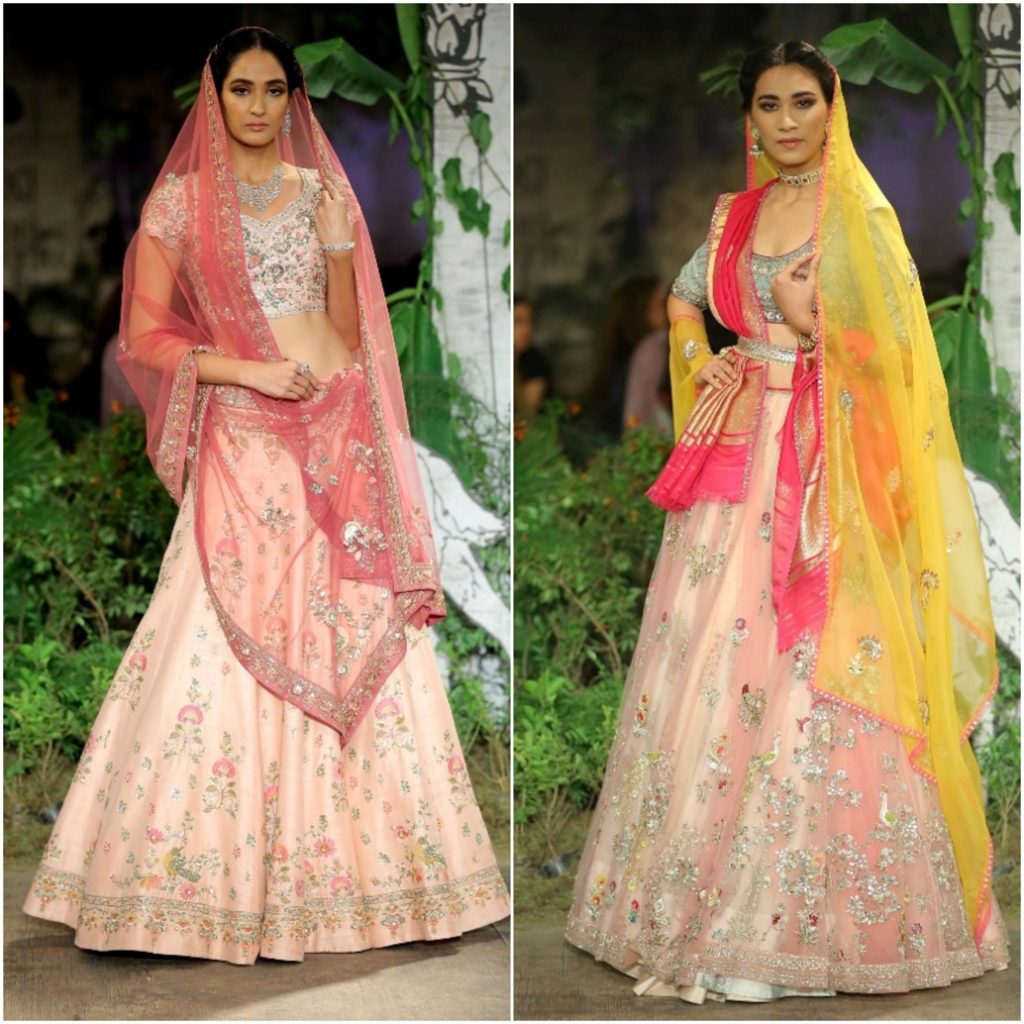 The work of art was looking splendid & that glimpsed into the golden era of her haute couture label Sunehri Kothi. The collection made everyone look so mystifyingly beautiful, the village fusion & classy culture got combined with modern elements & soothed to become a wearable heritage and traditional work of art.