A few days of bliss is what all of us wish for and this time it was my trip to the holy city Amritsar that I was looking forward to. Well, I have been to Amritsar before but this time it was special because I was staying at Ranjit's SVAASA, a Heritage Boutique Spa Haveli. The 250-year-old British Colonial Haveli of the Rai Bahadur Rattan Chand family has housed royalty and eminent personalities of all lineages.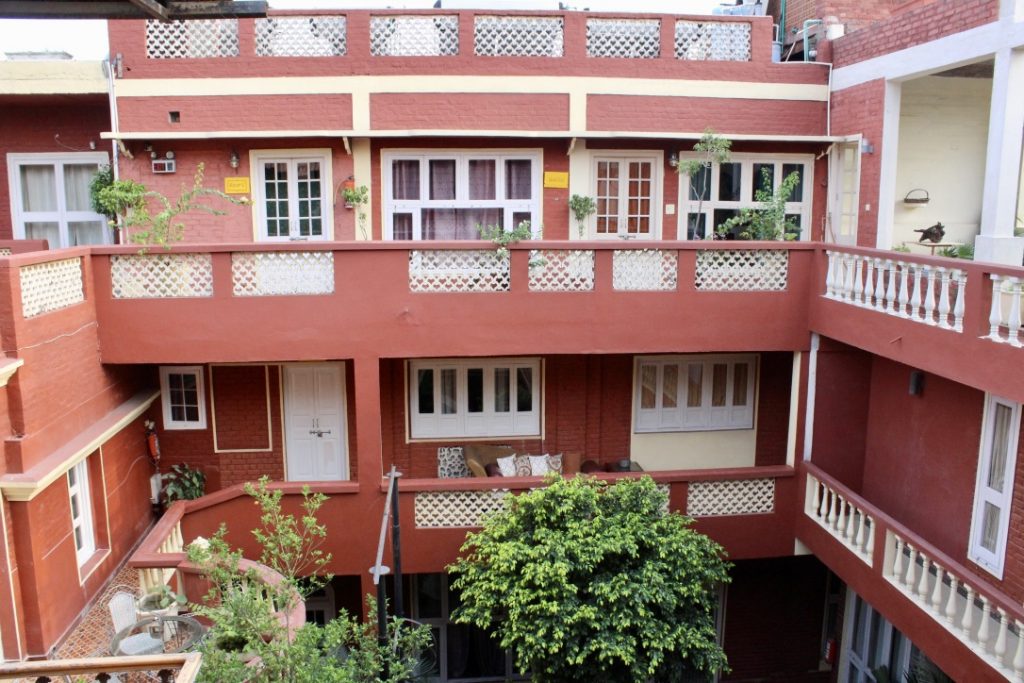 Tucked in a small lane at Mall Road, we noticed the Haveli in aristocratic red bricks, lush green plants and old trees as we entered the big iron gate. A traditional welcome is what we got when we entered the beautiful reception full of artistic prints and artifacts on the wall. Also adorned the walls were articles appeared in various print publications about the impressive property. Traditional music and a pleasant fragrance delighted us even more. We were made to sit in the waiting lounge where couches adorned beautiful printed furnishings. Attached to the waiting lounge was a little dining area generally used for lunch & tea snacks. I loved the cute little trolley loaded with spices, pickles and oil. Every couch and chair had a different print, infact even the cushions were different from each other – sparrows, flowers and birds enlightened the whole place.  A cute little pup named Chochi roamed around the whole area spreading his warmth and love amongst the guests. The tastefully done property was one of the most charming properties I have visited and I was looking forward to more.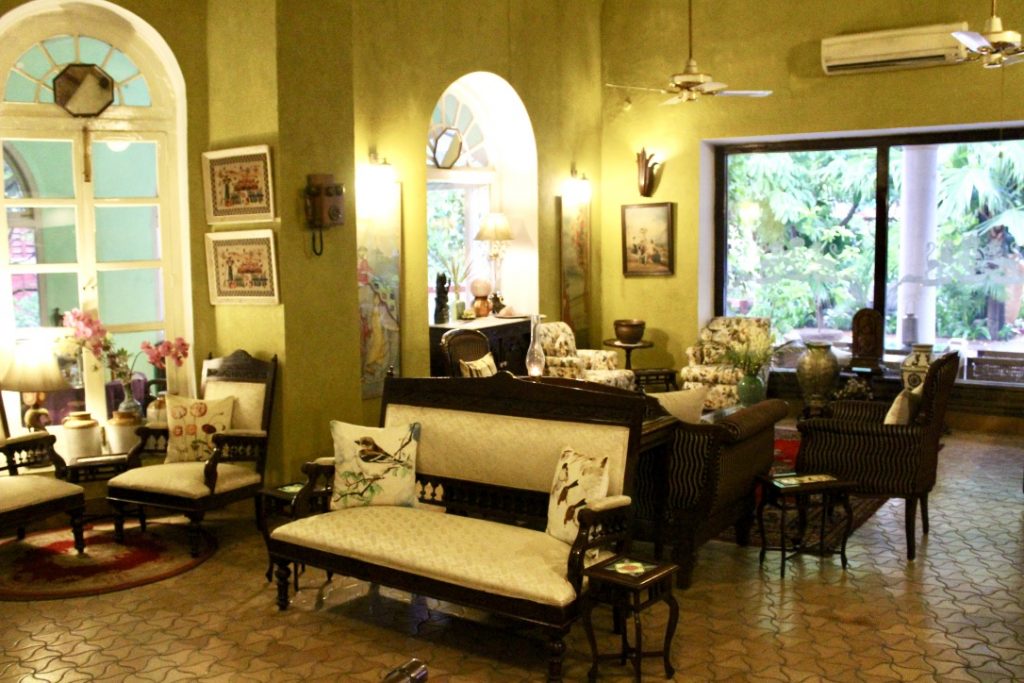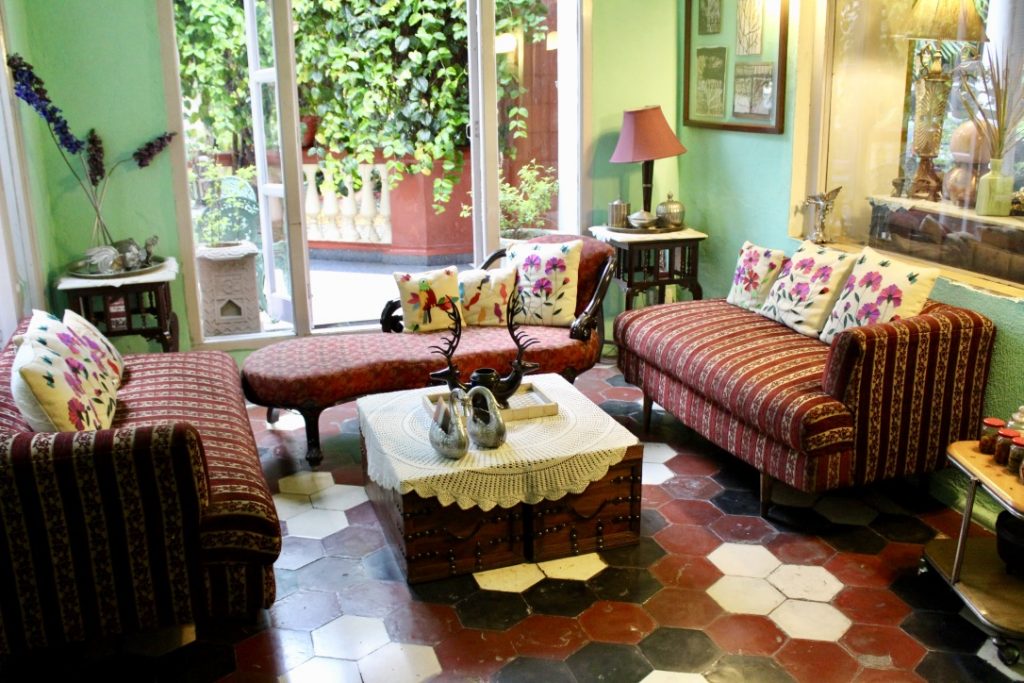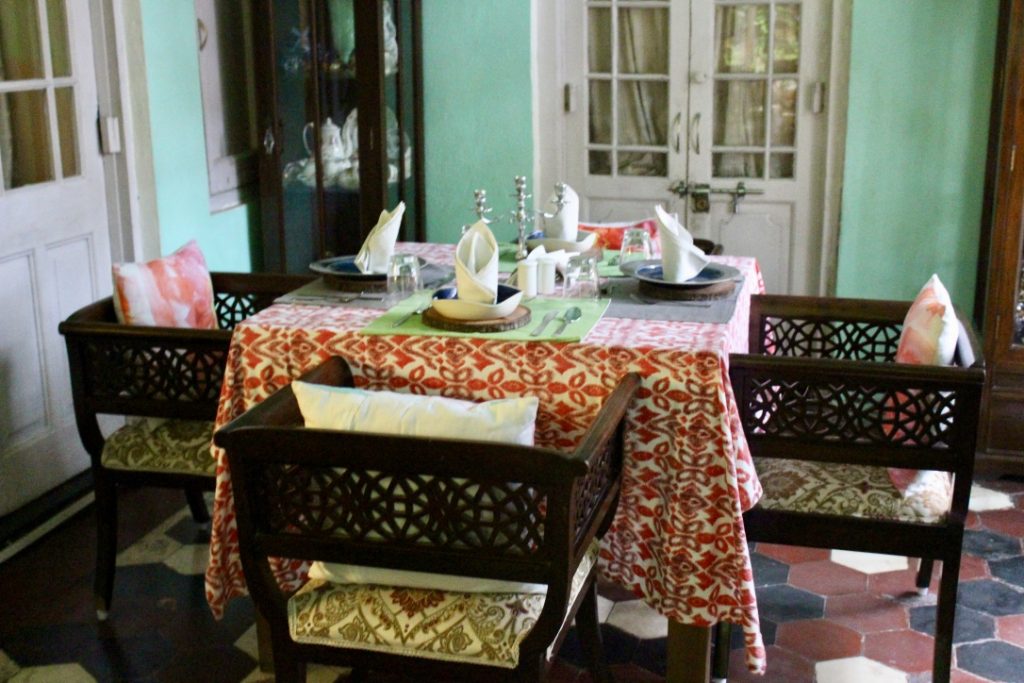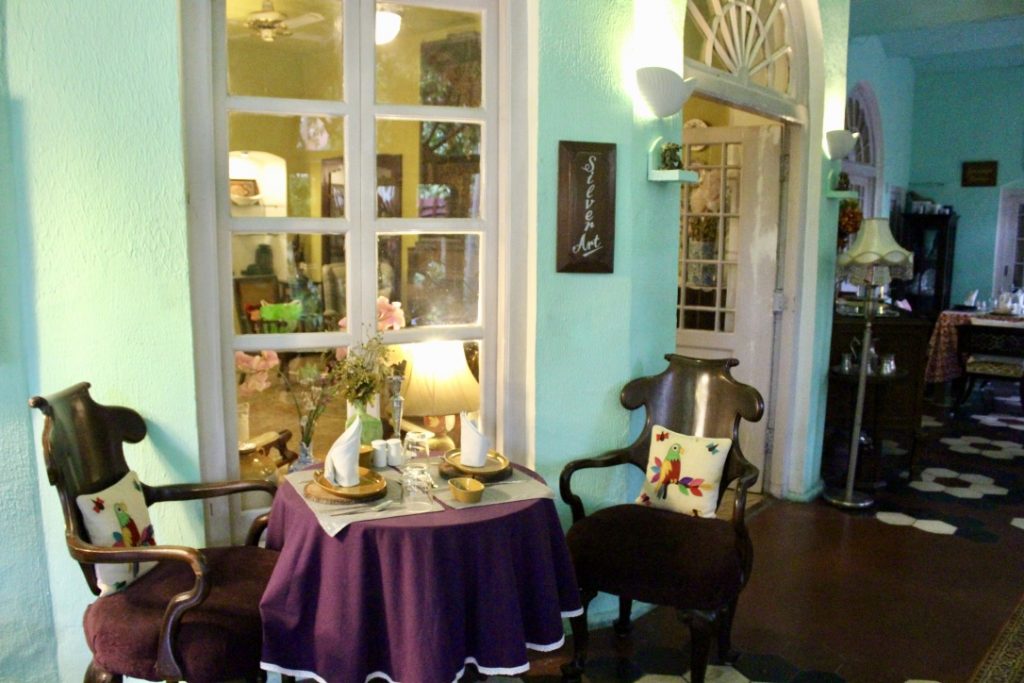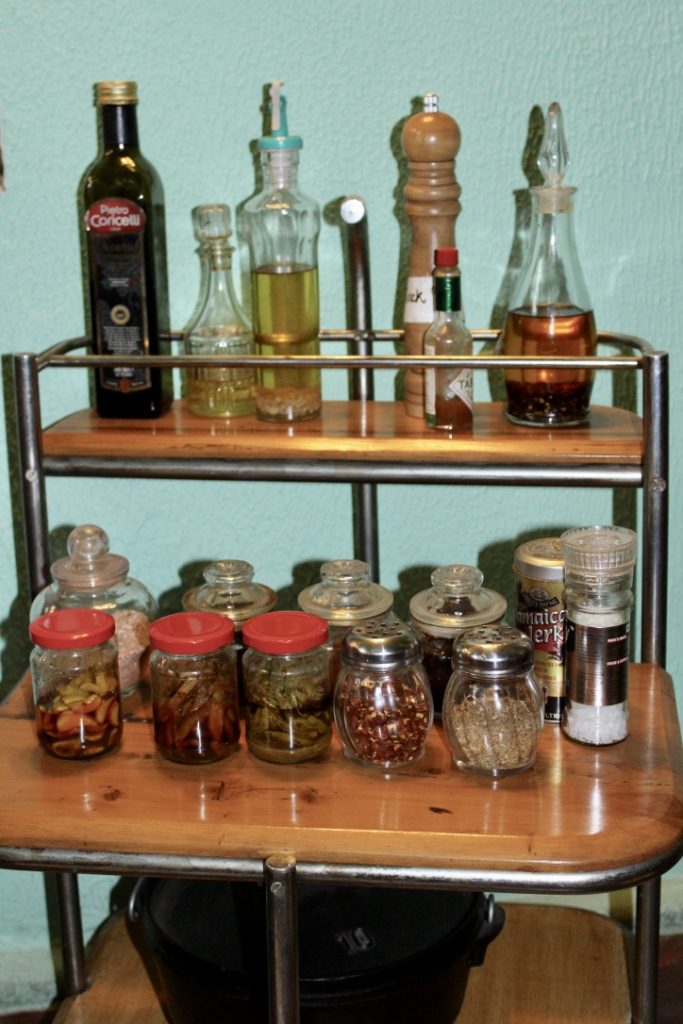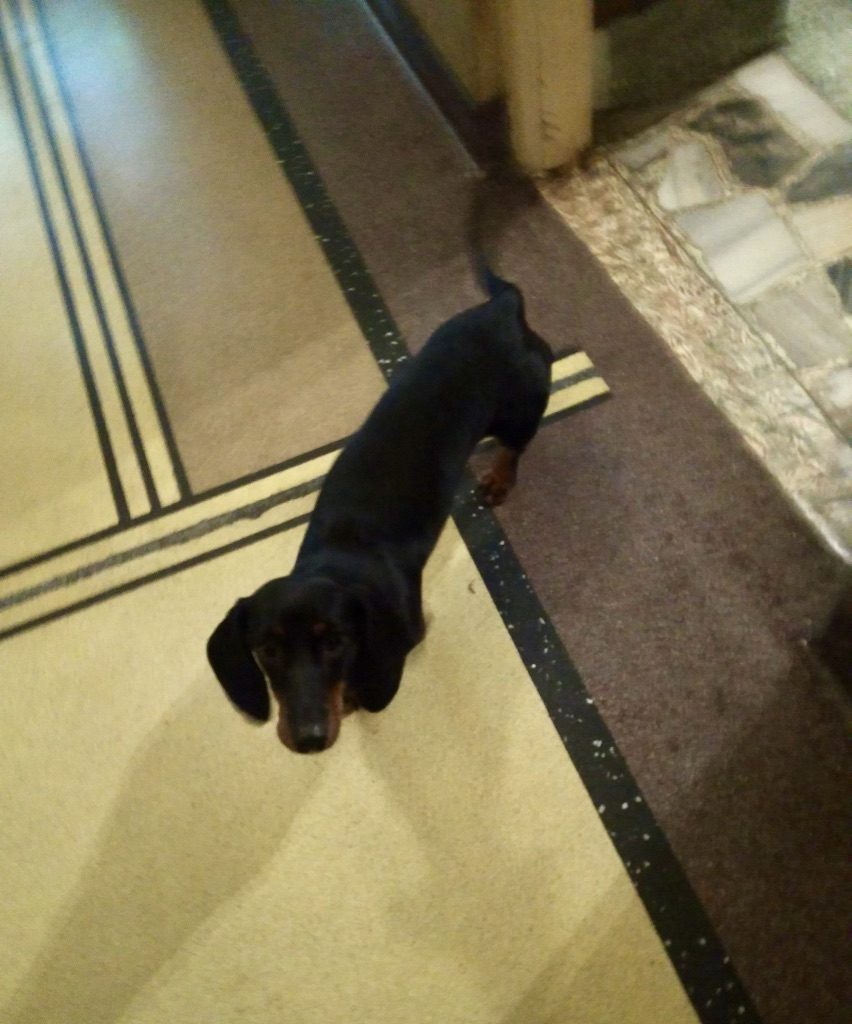 It was now time to check-in. We checked out different suites and rooms across different levels. I was impressed seeing that each room possessed a different feel, vibe, colour as well as aesthetic. There are 15 rooms and suites in the property divided into Rai Bahadur Luxury, SVAASA suite, Ratnavali Suite which go upto a luxurious 1000 sq. feet of area to the basic category room. Each space was designed so well that not for a second I could find a flaw. The room sizes are the largest in Amritsar in any category, with plush greenery, open terrace and verandahs outside every room or suite.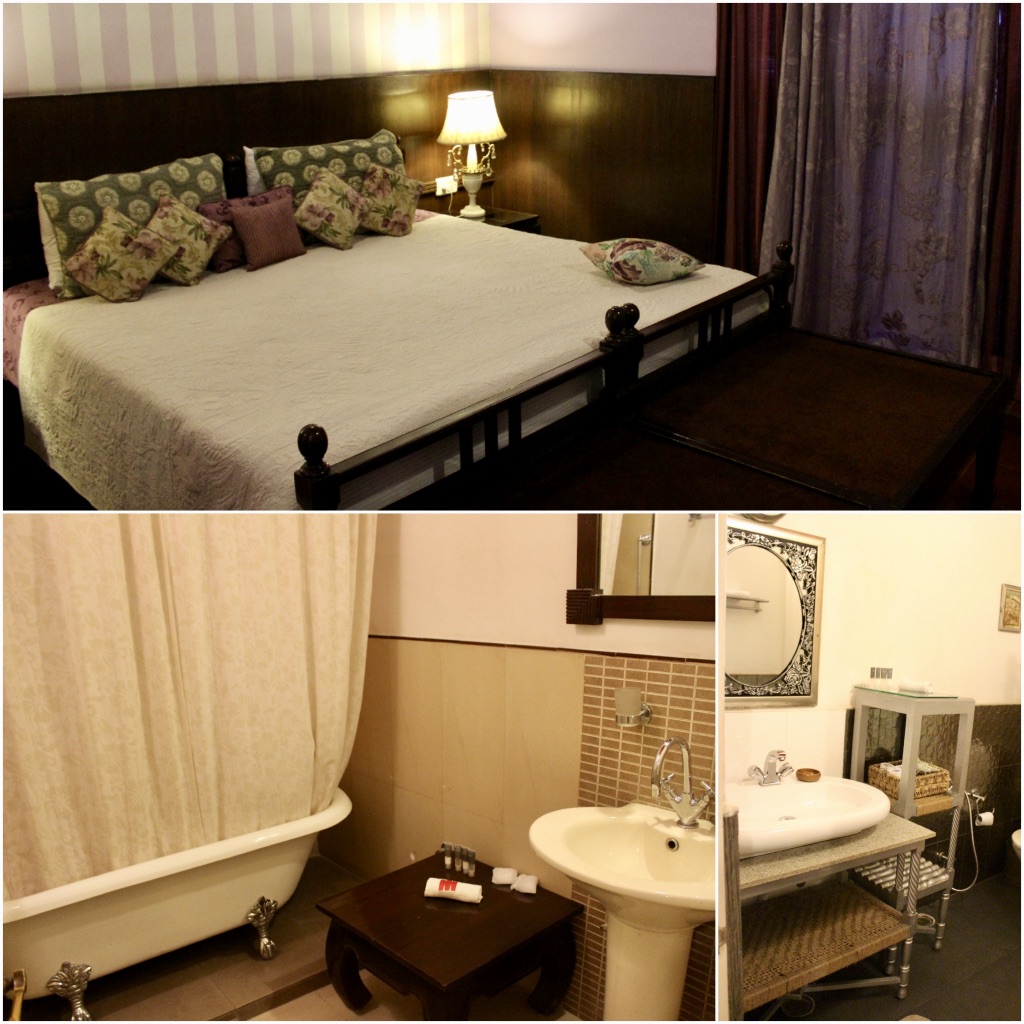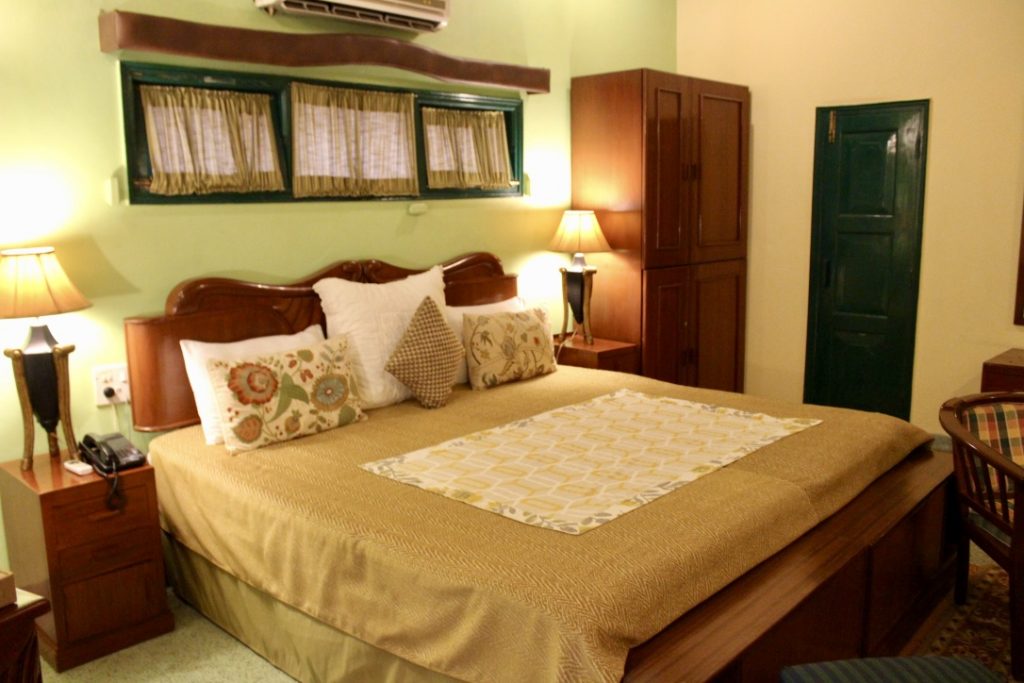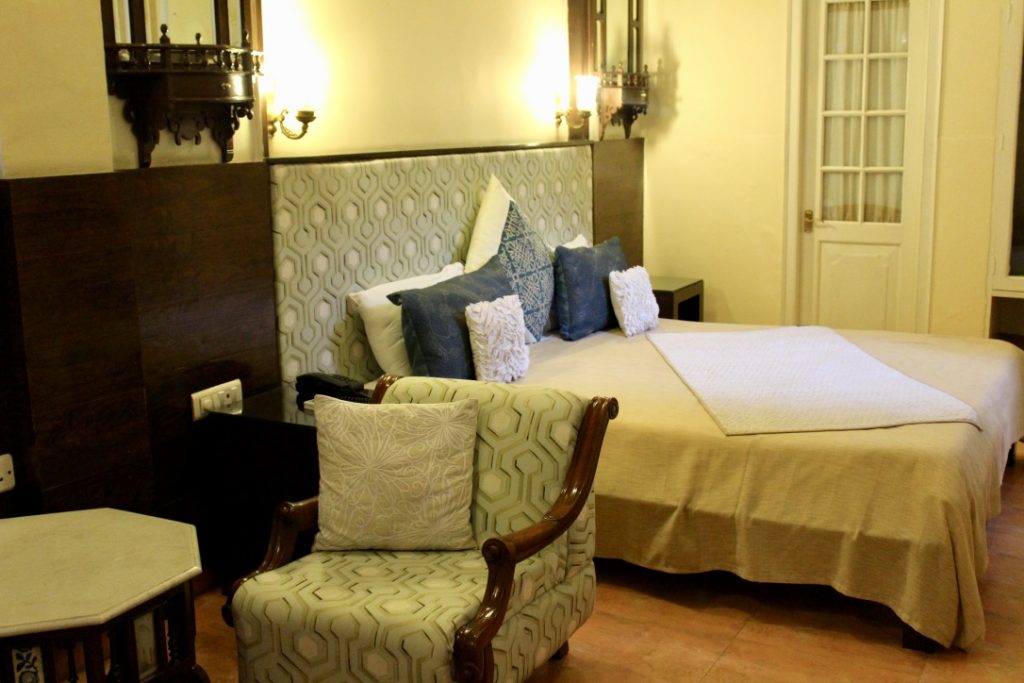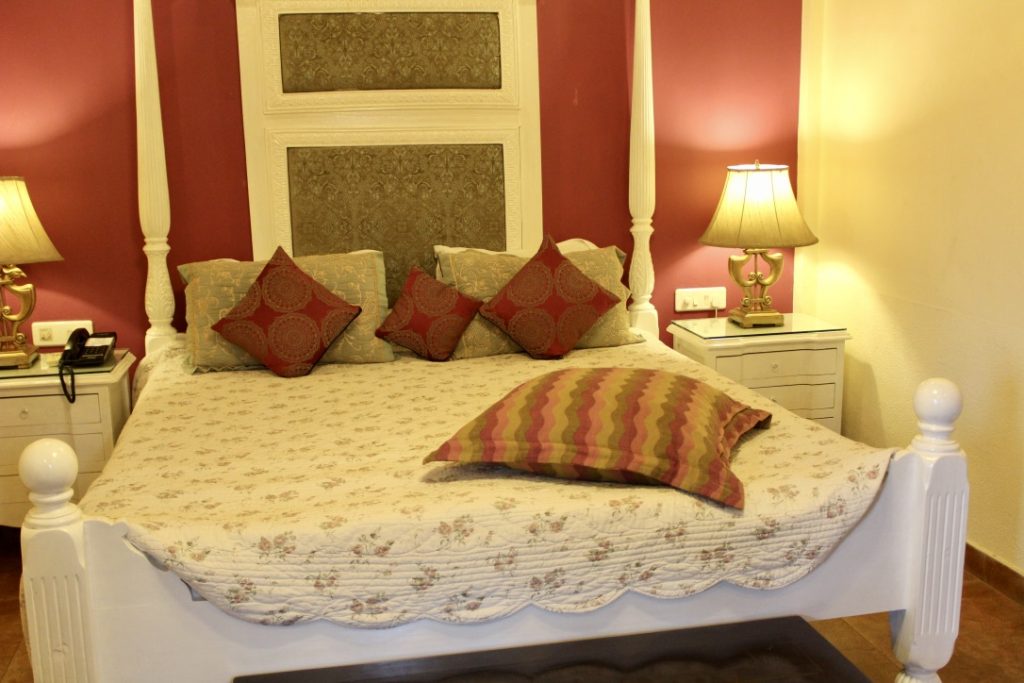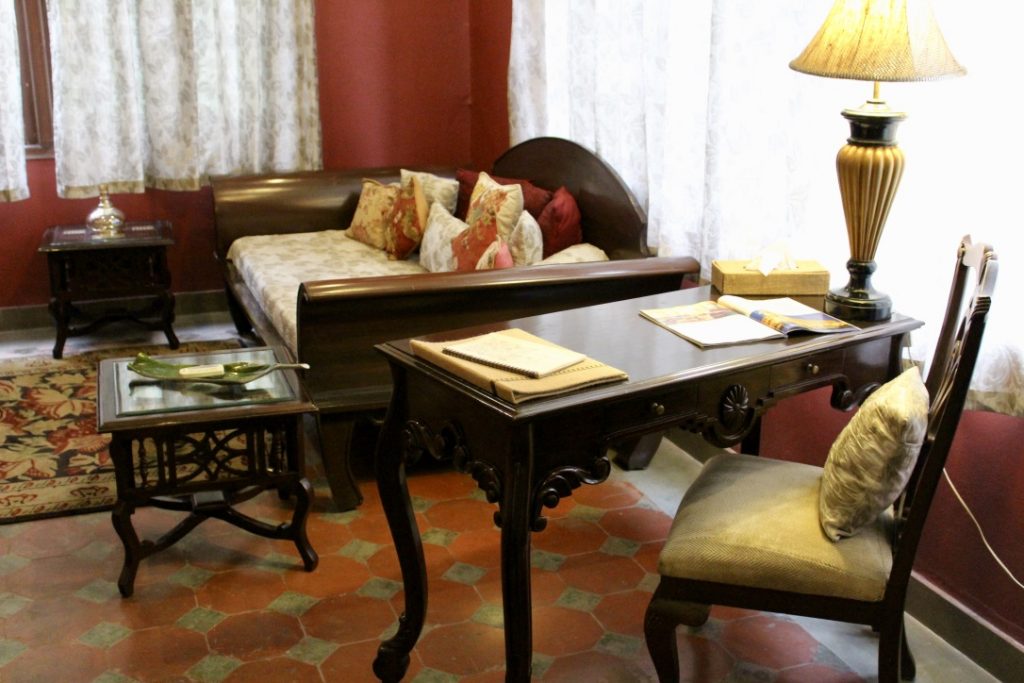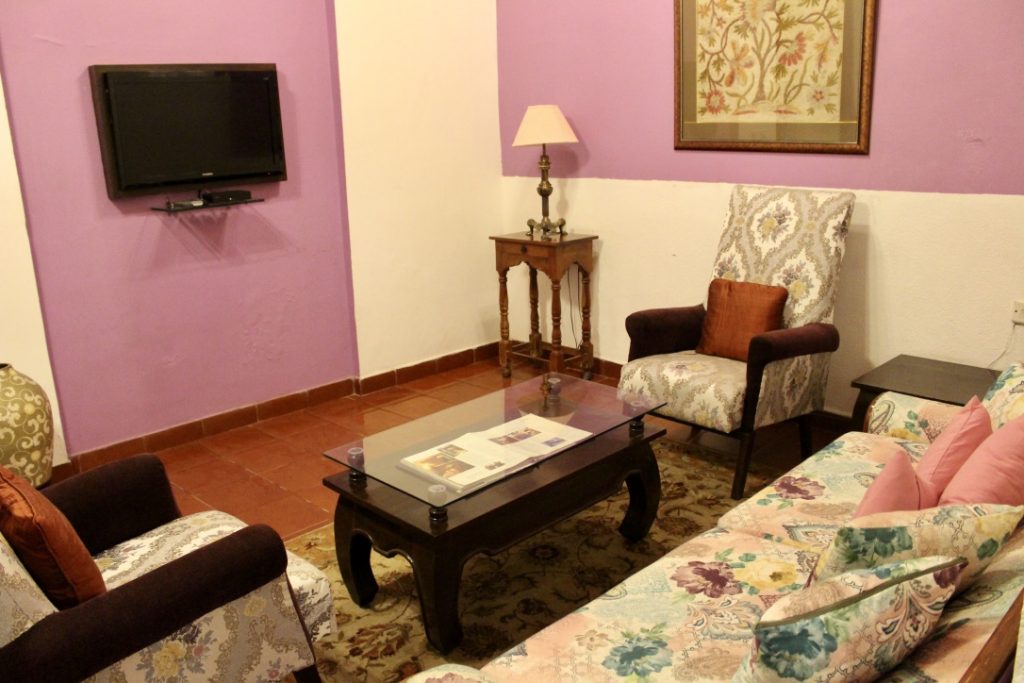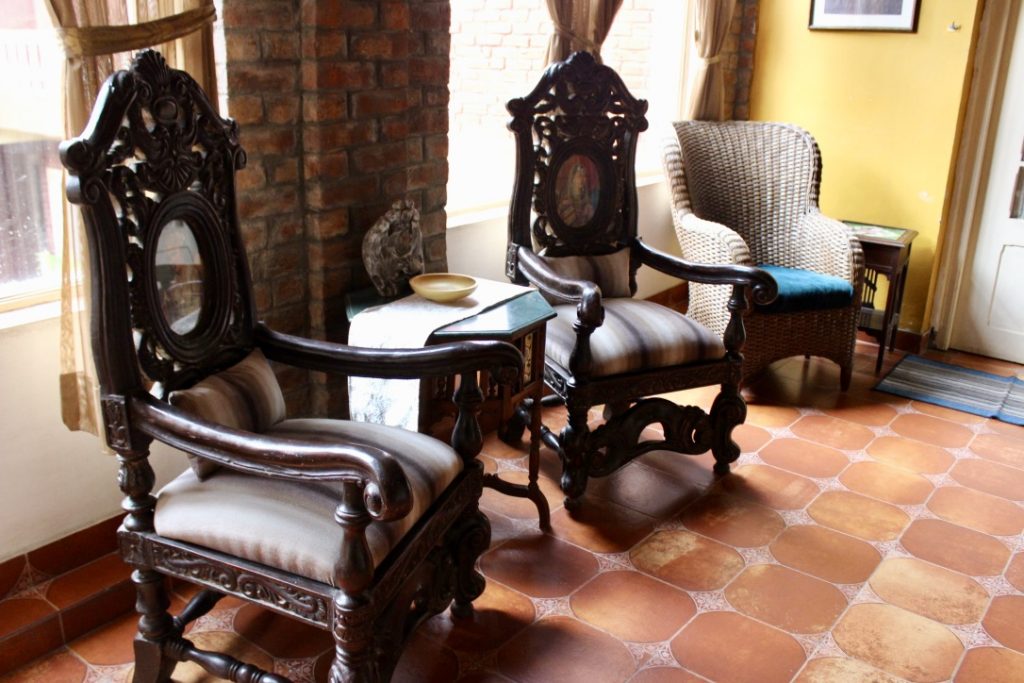 The room which we stayed at came under Ratnavali Suite and had a big king size bed with a wooden engraved backrest which rested an array of pillows and cushions in different shapes and sizes. A calming white and brown theme is what bought more depth to the room which was also accompanied with a grand sofa, a mini fridge, a specially arranged box of goodies, tea/coffee, a large wardrobe with a locker. On the sides of the beds were two shelves of engraved wooden drawers which had grand table lamps. I fell in love with the room the moment I saw it. Towards the end of the room was a door which opened up to a big and spacious bathroom which had all amenities and utilities like shower cubicle, bathtub and toiletries which were beautifully presented. The welcome amenities & good night turndowns included some handmade artisanal items too from Granny and Me. The property was nicely spread out surrounded by a courtyard and a landscaped garden in front and a rooftop garden and atrium nursery open to air.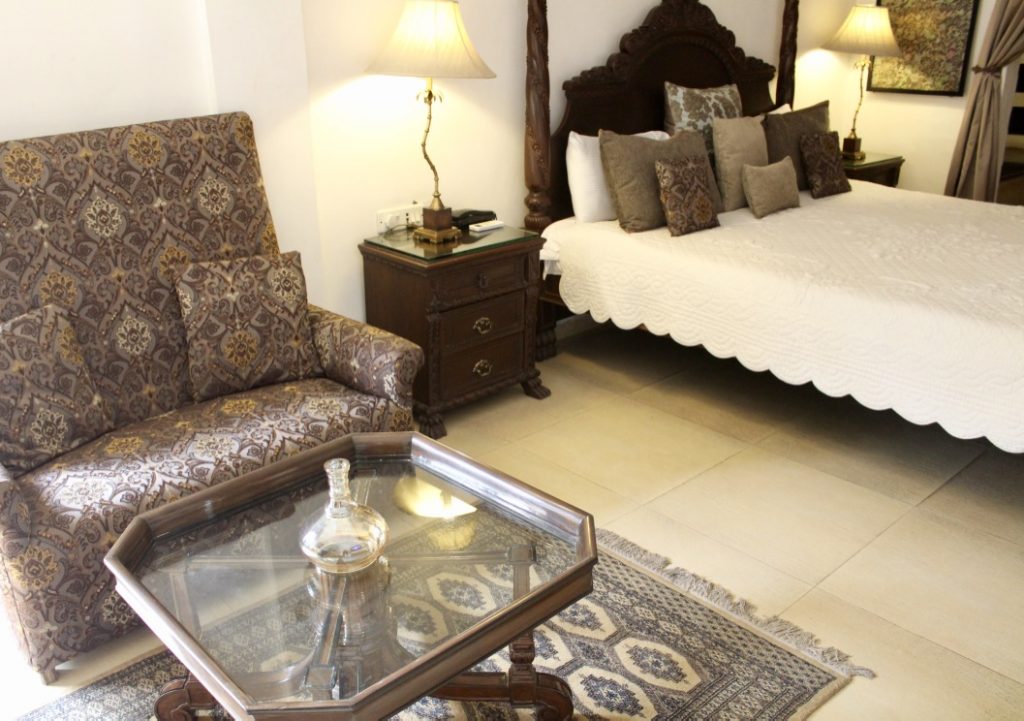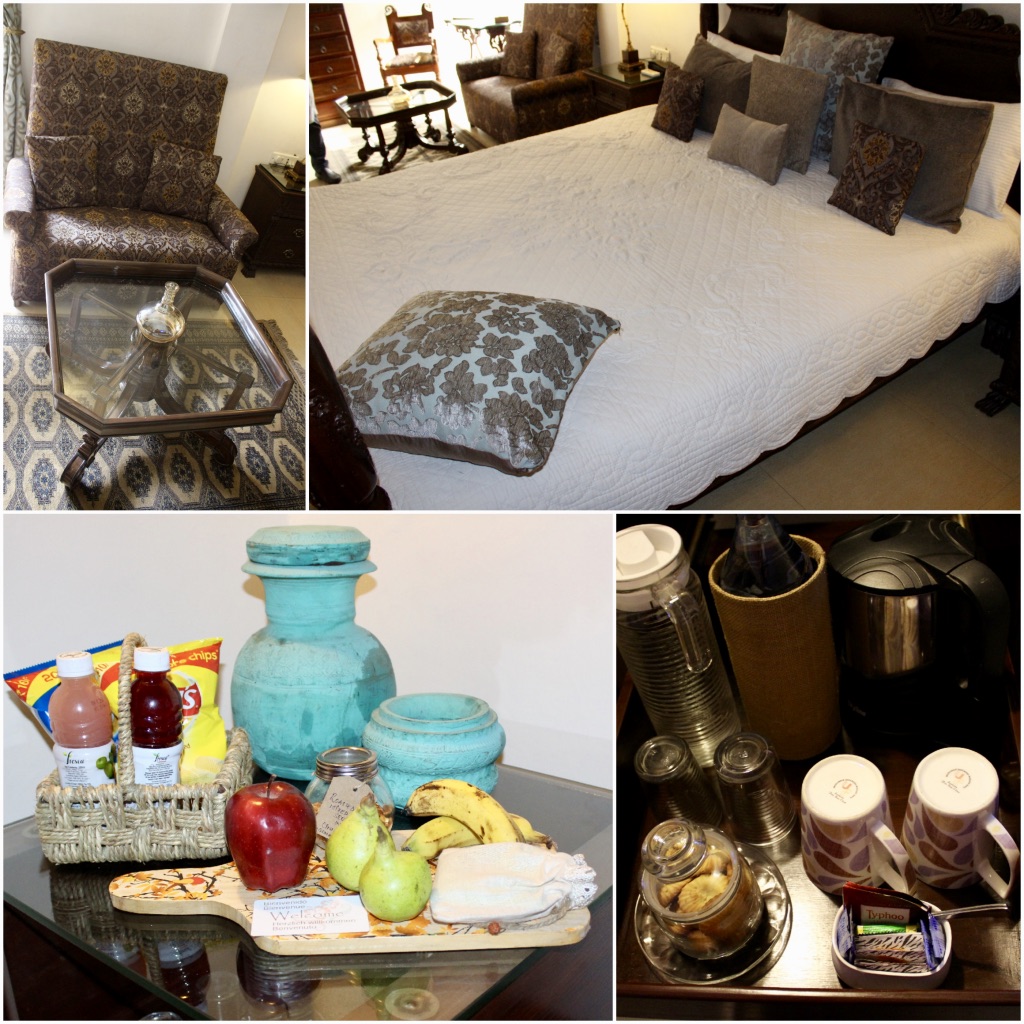 It was evening by the time we checked in so after relaxing for a while and freshening up we headed for dinner. All the meals were served in a fancy dinner area which had a French door concept. There was also a wall of fame which proudly boasted each award the property has received. Paintings on the wall and tea lights made the place even more beautiful. Different walls adorned tiles of different colours while ceiling adorned artistic colourful lampshades and the main table at the entrance had cute props with flowers & kettles. The same table is used for the breakfast buffet which lays cakes, fruits, butter, honey and preserves on it.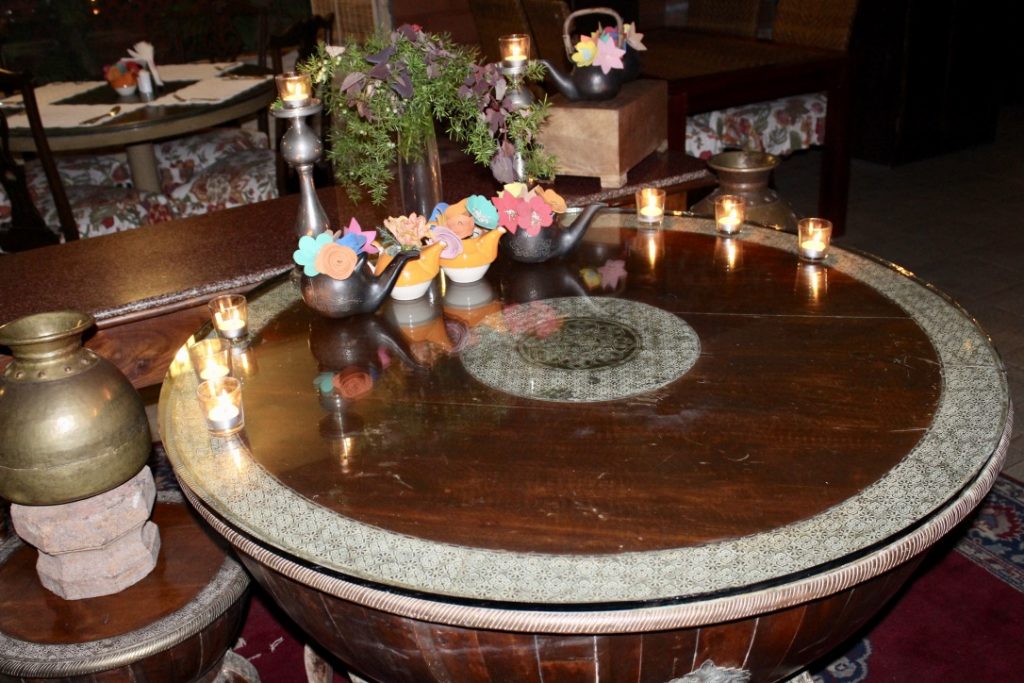 Each seat had beautiful prints which made the meal a pleasure while tables had mats in light pastel colours. The table we sat on even had a small plant grown in a mug which looked so aesthetic as we geared up for our royal meal. Our dinner was the most fabulous dinner experiences at Ranjit's SVAASA. The farm to fork concept ensured that we were not only served taste but even freshness. A specially curated dinner menu brought together local Amritsari, oriental and continental dishes, homemade sauces as well as frozen desserts. The five course meal started with starters, followed up by soup, main course, dessert as well as green tea. The best starter I had was the glass noodle salad with homemade oriental peanut sauce which was a blend of nutrition. Made with peanuts, carrot, cucumber, spring onions and coriander, it was great. Mushroom Kiev served with sweet chilli sauce was beautifully presented and well made. This starter was uniquely made, was less spicy and full of flavours. It came on a toothpick which made it convenient to eat. Chicken Tikka Masala was nicely marinated as well as garnished. This was truly a star with the onion & tomato masala which was heavenly.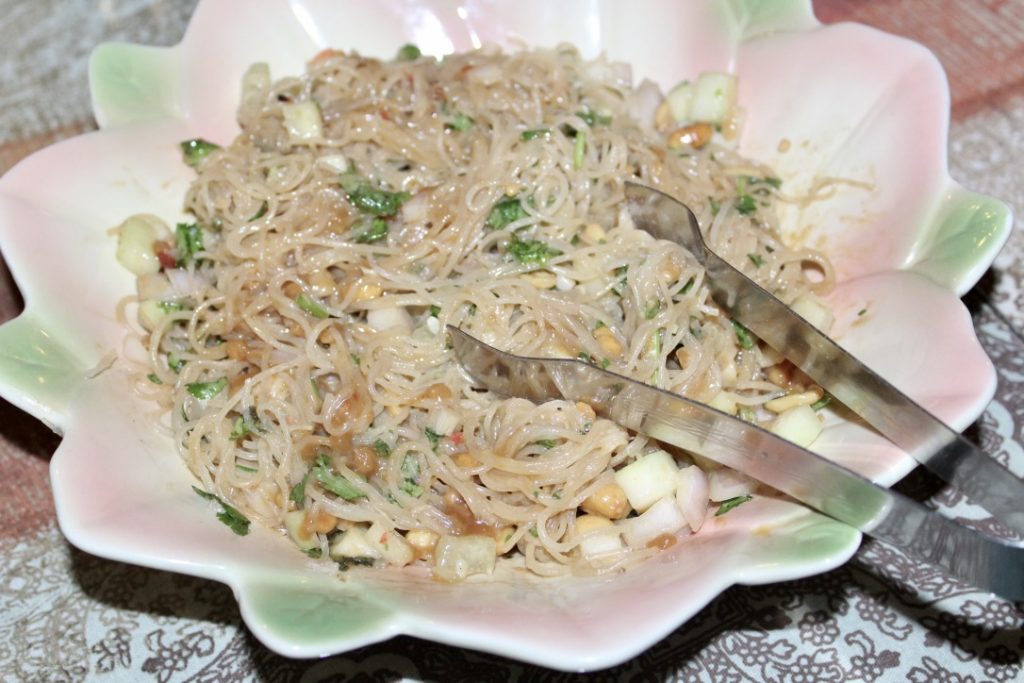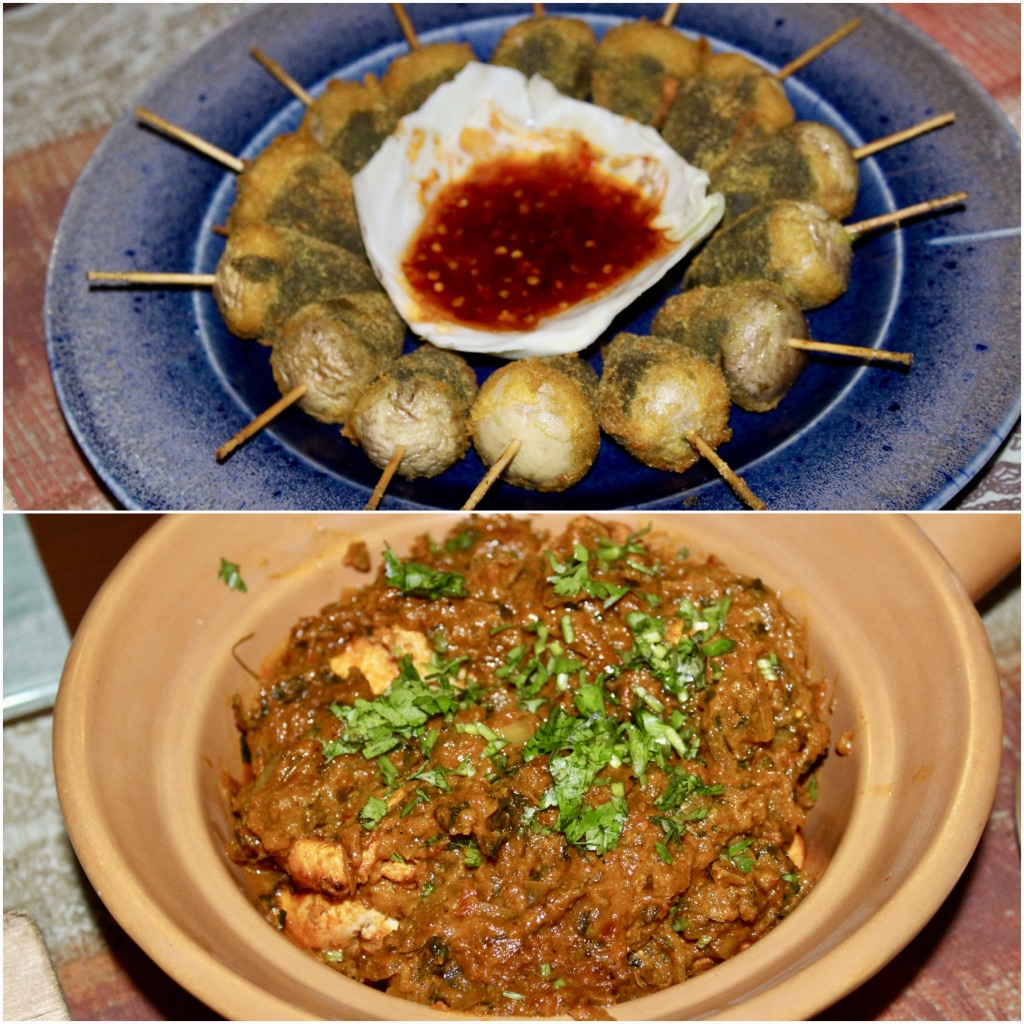 We were then served an aromatic & colourful soup called Oriental Inspired Star Anise and Sesame Soup with sprouts and carrots. A healthy version with lots of veggies where we witnessed the stalk being poured right in front of our eyes!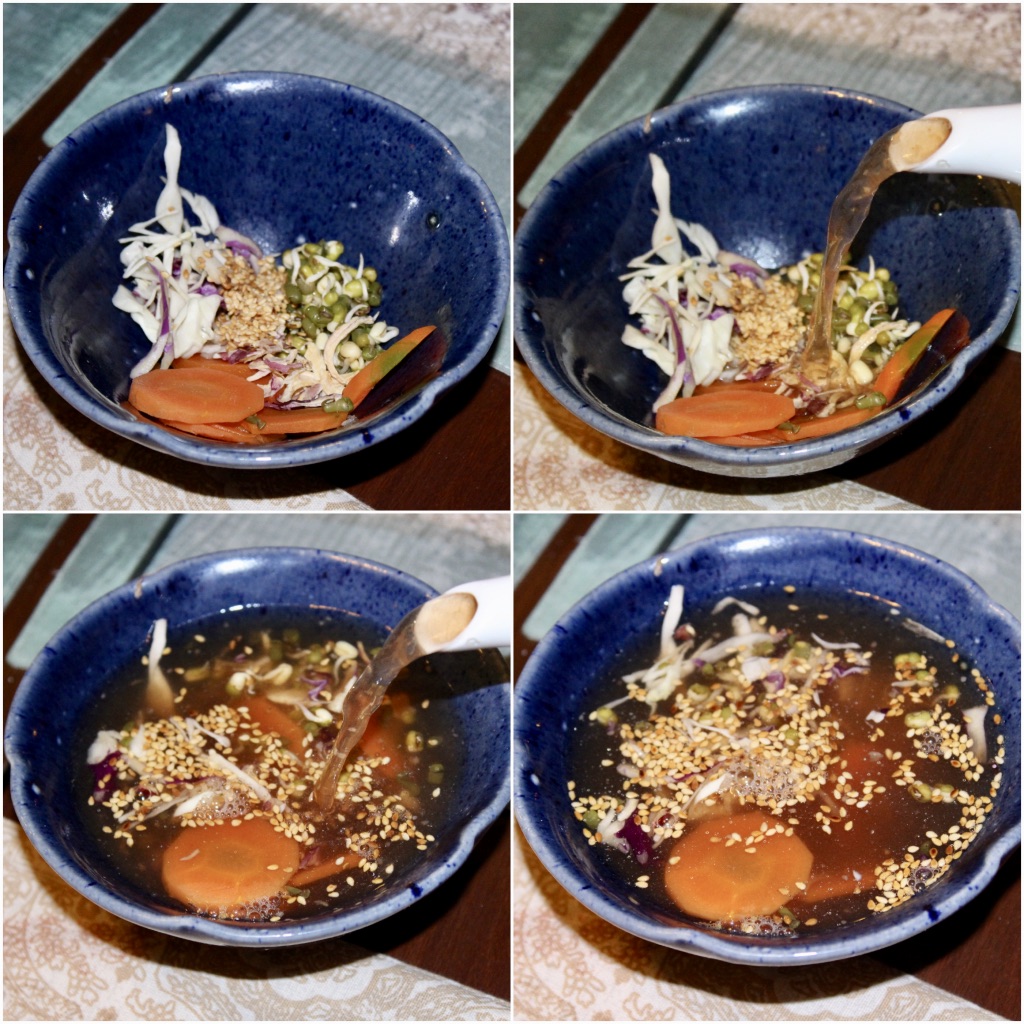 Time for Main Course and we tried the specialty of Amritsar! Yes, Amritsari Kulcha but not with the usual accompaniments. This time to accompany the kulcha, we had beetroot raita which was a sweet mix in a pink form. Truly, a delight with the soft and well-stuffed kulchas! The star of the Main Course was the royal cuisine dish: Tiny Mehra's Amritsari Whole Tandoori Fish which was artistically presented and well made. Soft as well as flavourful, it was absolutely great. Amritsari Paneer Bhurji was well prepared and we relished with the crispy hot bread served in the bread basket. Herbed rice was so aromatic that I fell in love with the fragrance as I was biting the long grain rice. Chicken Roulade with Cheesy Mushroom Sauce was soft, flavourful and unique. With less spices and thick rich gravy, this one was marvelous. The Ginger Garlic Sauteed Vegetables were perfectly made. Full marks to the way of cooking which retained the freshness of veggies while cooking! The dessert of the day was Vanilla Muffins served with Lemon Curd and Caramelized Almonds. Honestly, I would have preferred only the muffin without the rest. I wasn't too convinced with the sweet and sour combination. However the Magical Mango as well as Rose Green Tea refreshed us and helped us digest everything.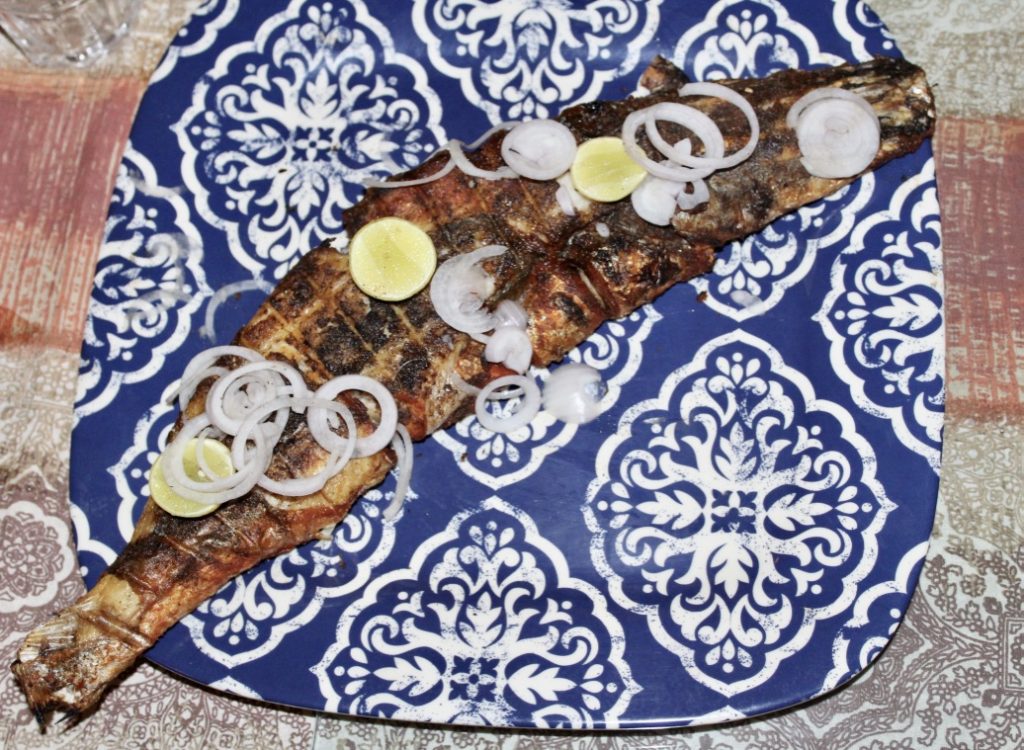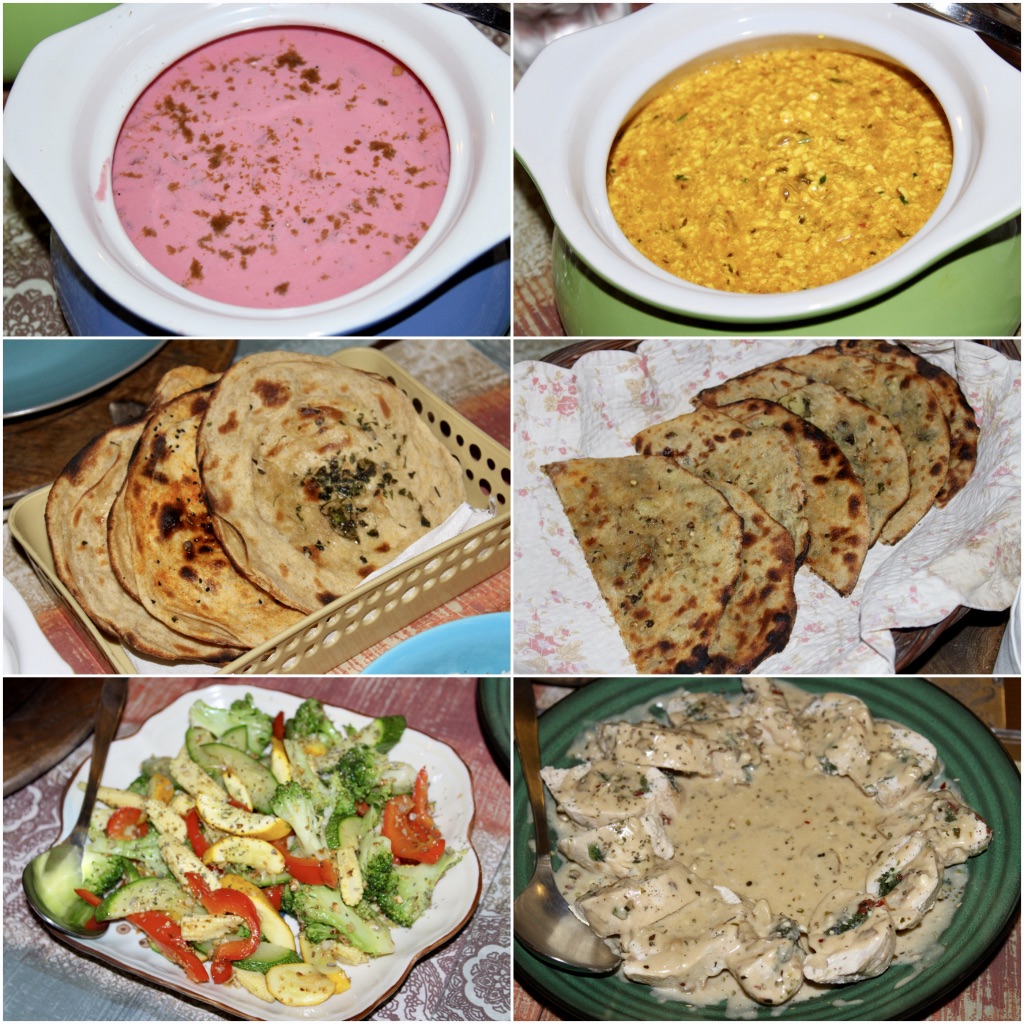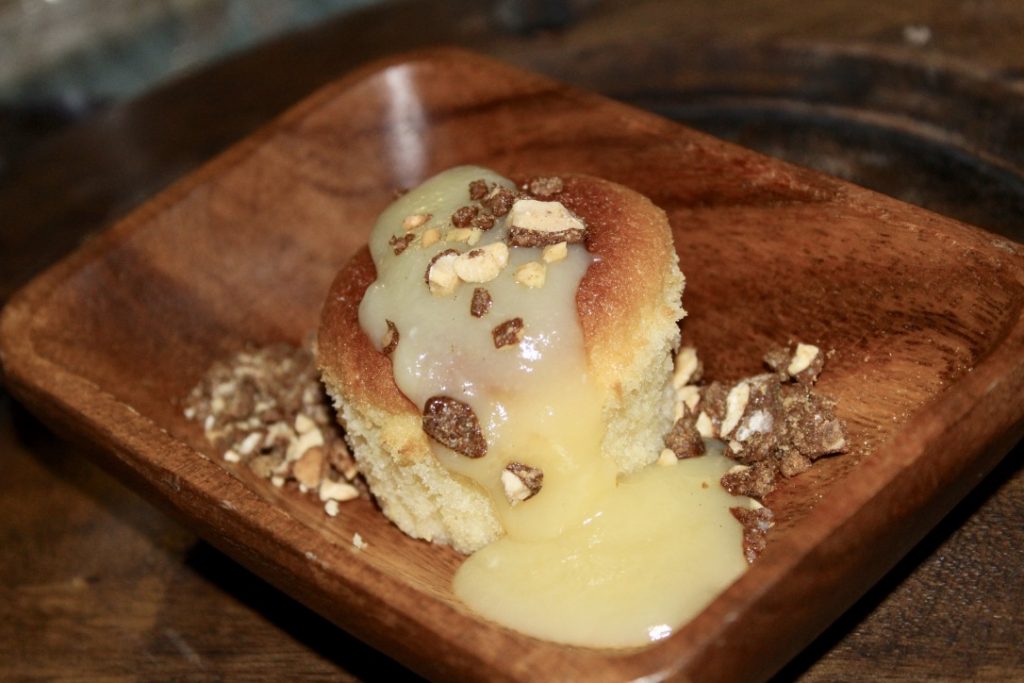 The next morning started appreciating the view we saw as we opened the doors of our balcony. Greenery, a nice pleasant breeze and a Haveli set up brought us alive to a golden era which we only heard off but never experienced. Kudos to Ranjit's SVAASA for letting us have an experience what our ancestors would have experienced!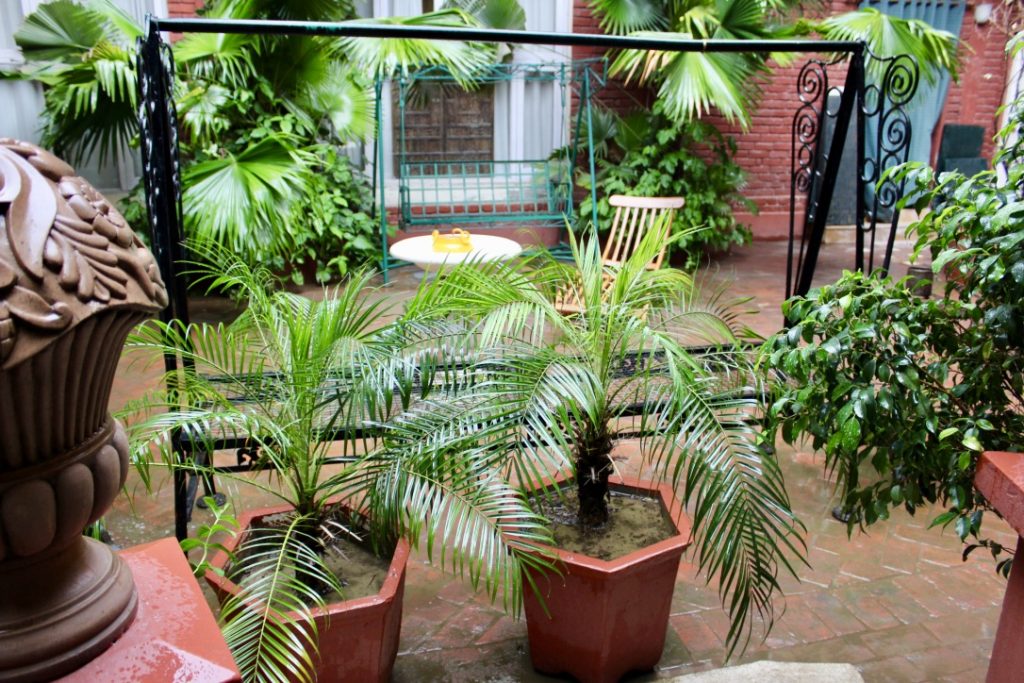 One of the most awaited meal when I travel is the breakfast and I knew that the biggest advantage of staying at a heritage Haveli is that you get to eat breakfast as a king. So true to the saying, Ranjit's SVAASA made sure we had a wholesome meal which was spread across cold breakfast, Granny and Me Creations and Hot Buffet. I loved each and everything because it was prepared with love and care. Let me tell you what I had for the first meal of the day across the two days of our stay at the grand Haveli.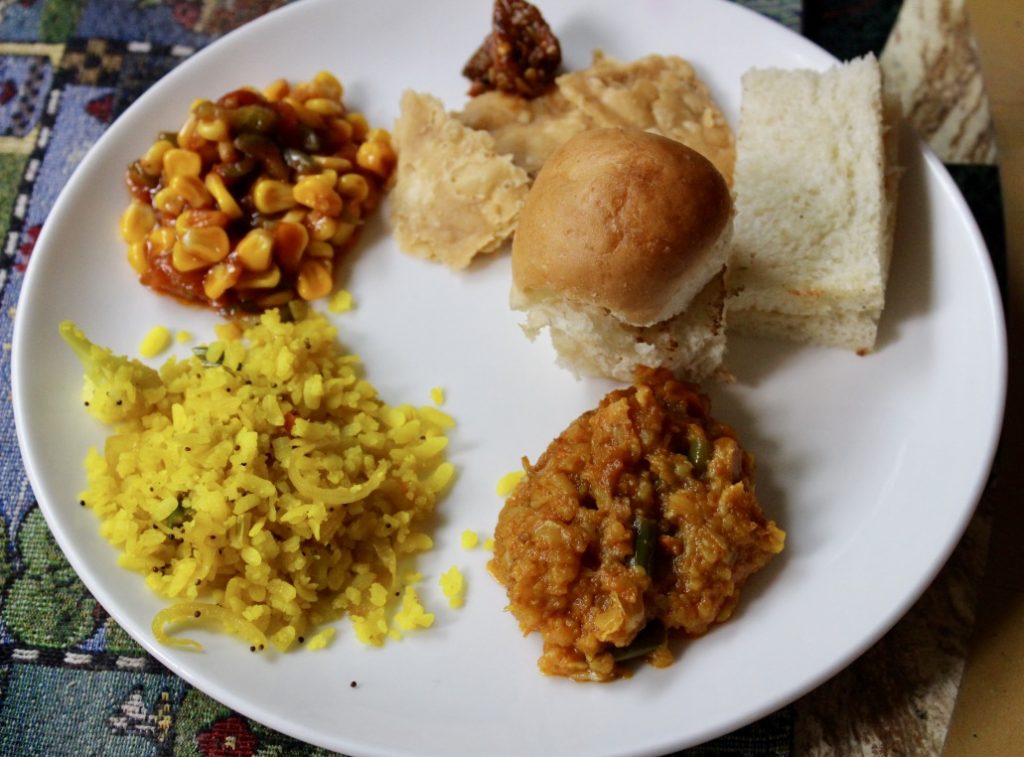 The Sauteed Corn were freshly made with nice flavours from capsicum and tomato, Poha was light and fresh, not spicy, not bland, just perfect! It was well cooked making each grain visible. Sandwiches had freshly cut chopped veggies and the Sliced Cake was soft, fresh and yum. There was also freshly toasted Bread with butter & preserves.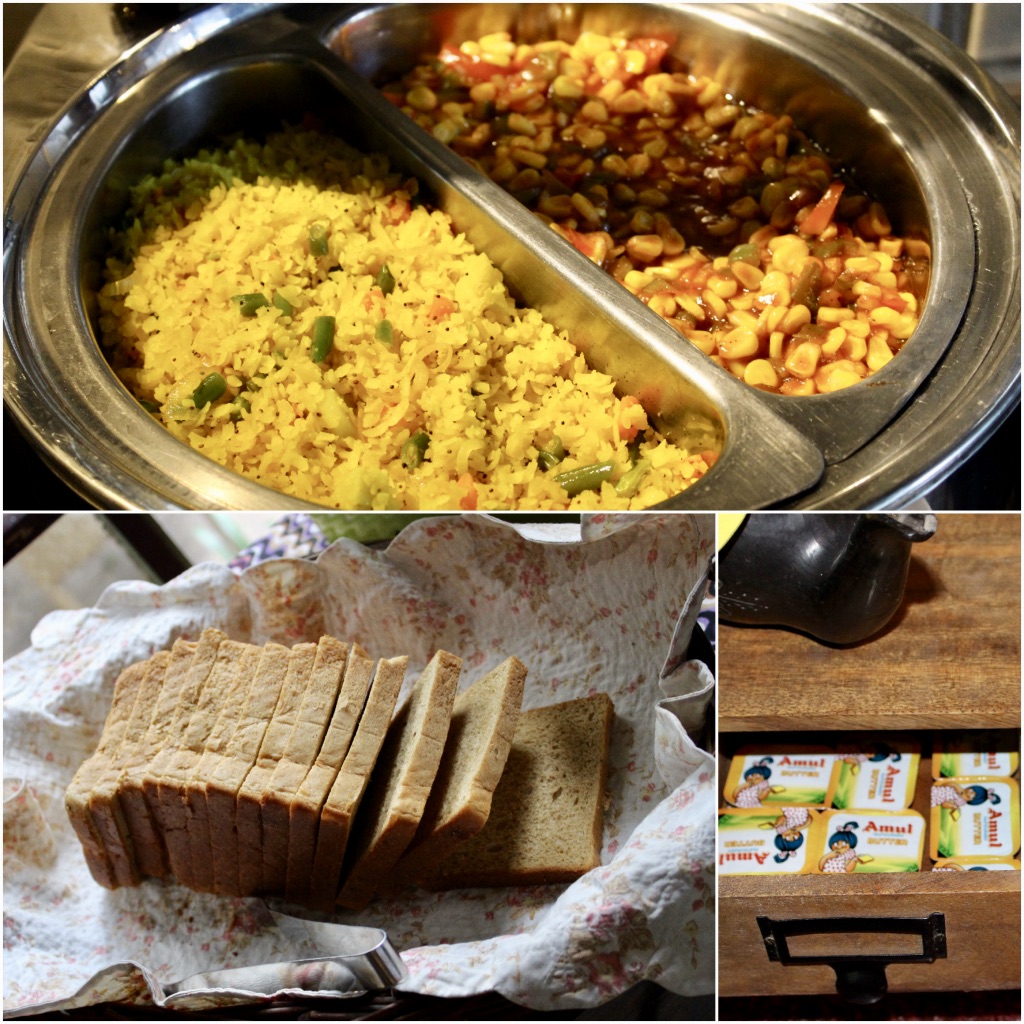 We enjoyed our breakfast with Lychee and Apple juice and wrapped it up with a nice cup of tea. I also loved the Granny and Me creations which had Crackers served with Jamun Jam, Apple & Fig Preserve, Kumquat & Ginger Marmalade and Peanut Butter. Every preserve was unique and extended a great taste. The preserves changed according to season. The cake and brownies were soft, fresh and yum too.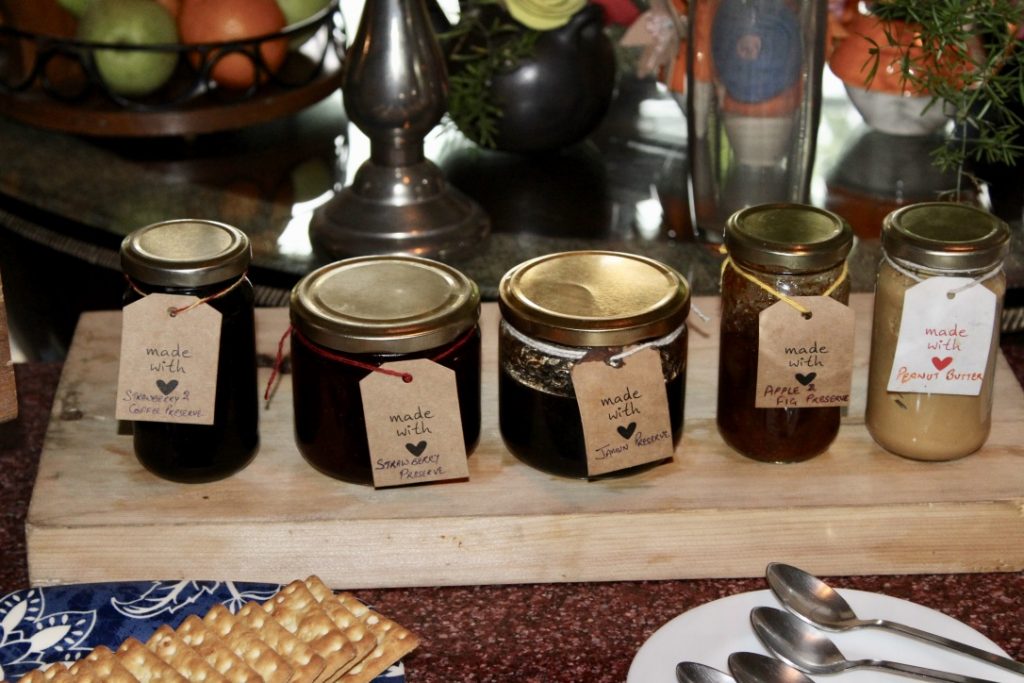 The Poori was light and great and was served with two accompaniments- Kala Chana which had an Achari taste and Aloo Sabzi which was made in a homemade style. Upma was light and fresh with each grain enriched in the special magical oil being used. The Paneer & Aloo Paranthas were well stuffed and nice while Pav Bhaji was enjoyable with the soft and puffy pav and mild flavours of the bhaji.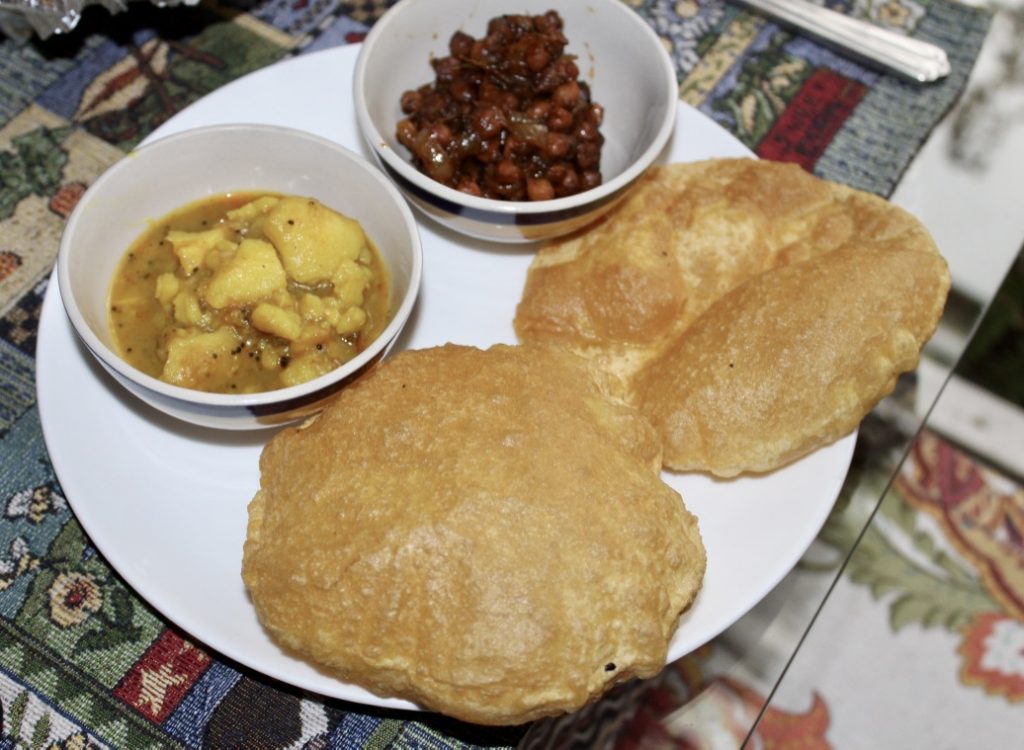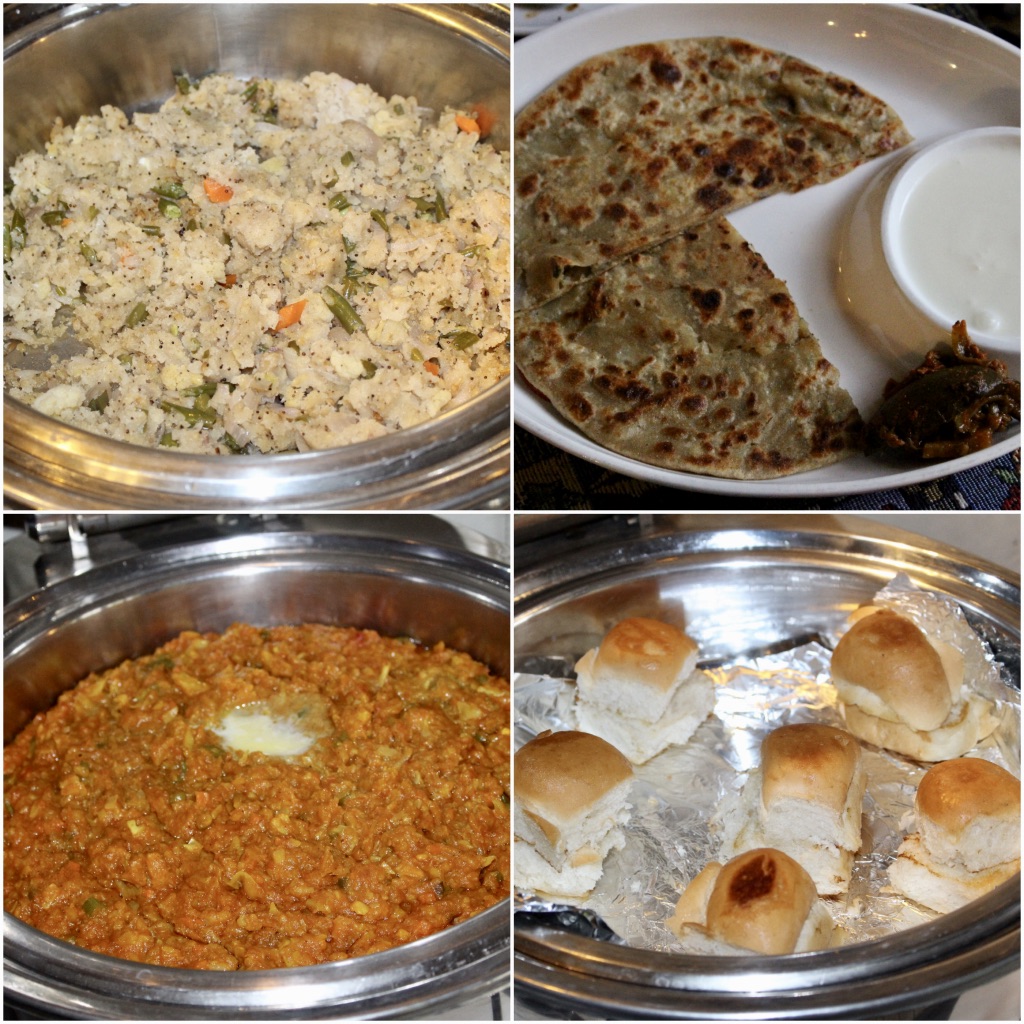 In addition to the above there was also Cornflakes, Muesli, Wheat Puffs, Cookies, Rusk, Amritsari Mathi Achaar, Fresh Fruits, Fresh Vegetable Juice with Ginger, Boiled Egg, Eggs on Order, Masala Tea, Green Tea, Coffee and Porridge.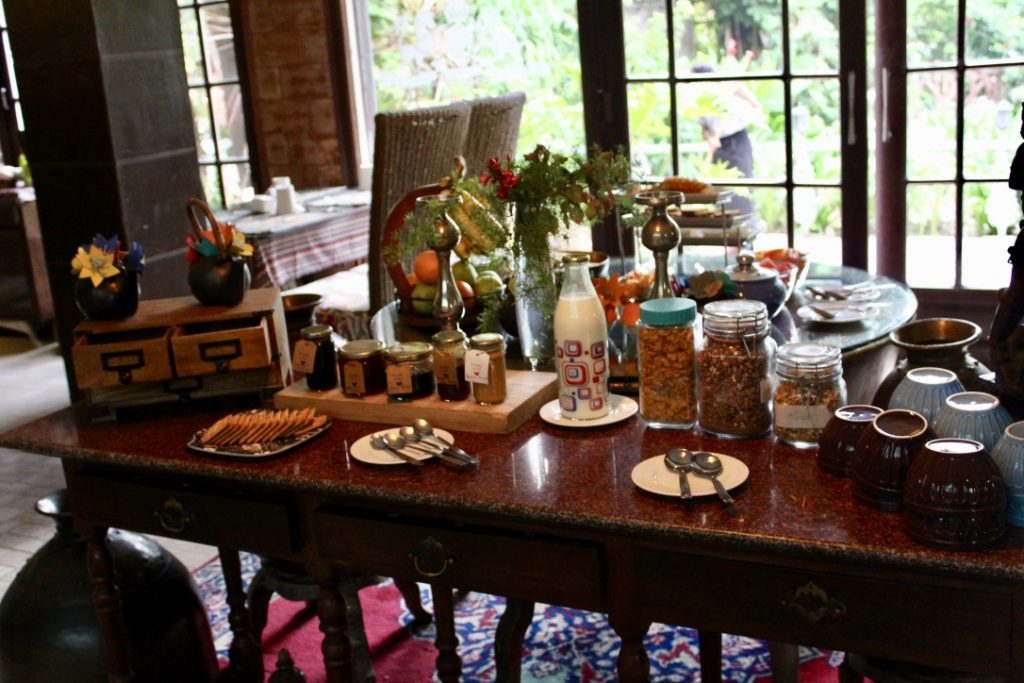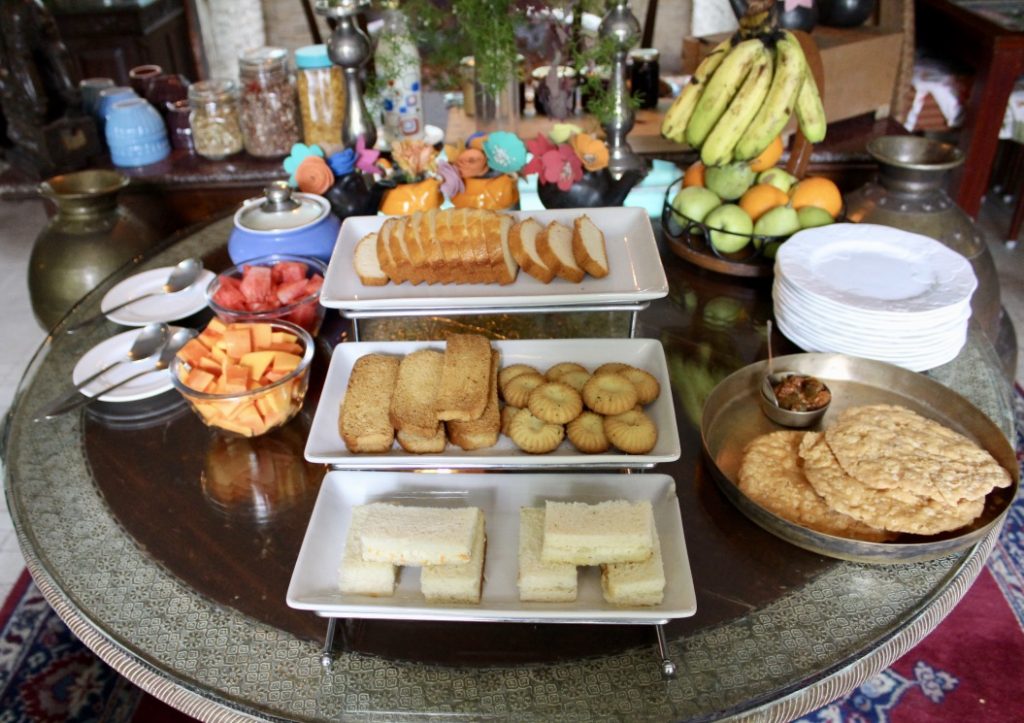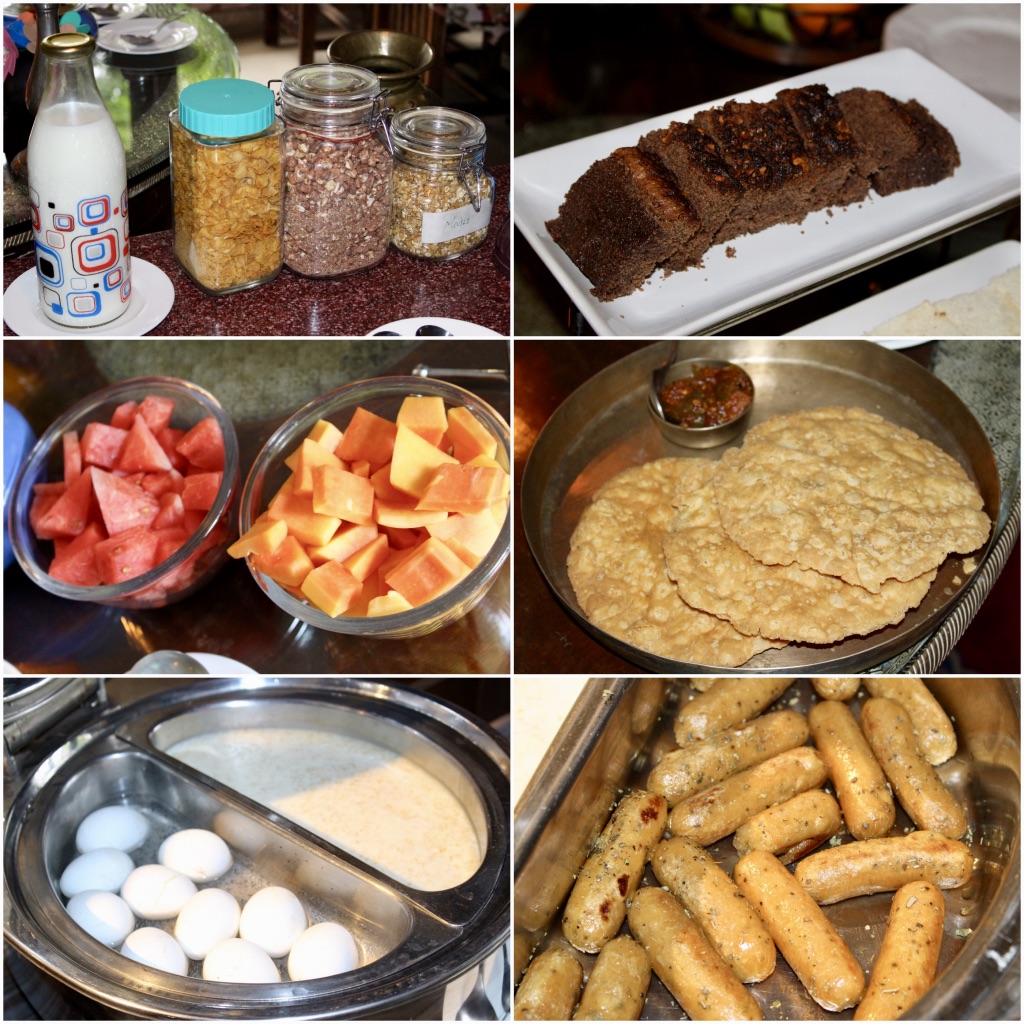 Ranjit's SVAASA is a fabulous adobe perfectly blending the old world charm as well as the modern amenities which we require. The place is spacious, pleasant, calming with a natural green view! The rooms don't possess a room no. but are known with names written outside the rooms. They also have a 24-hour assistance of concierge facilitated with assistance in local experiences, transport, sightseeing and packages. Completely enjoyed the hospitality of this place.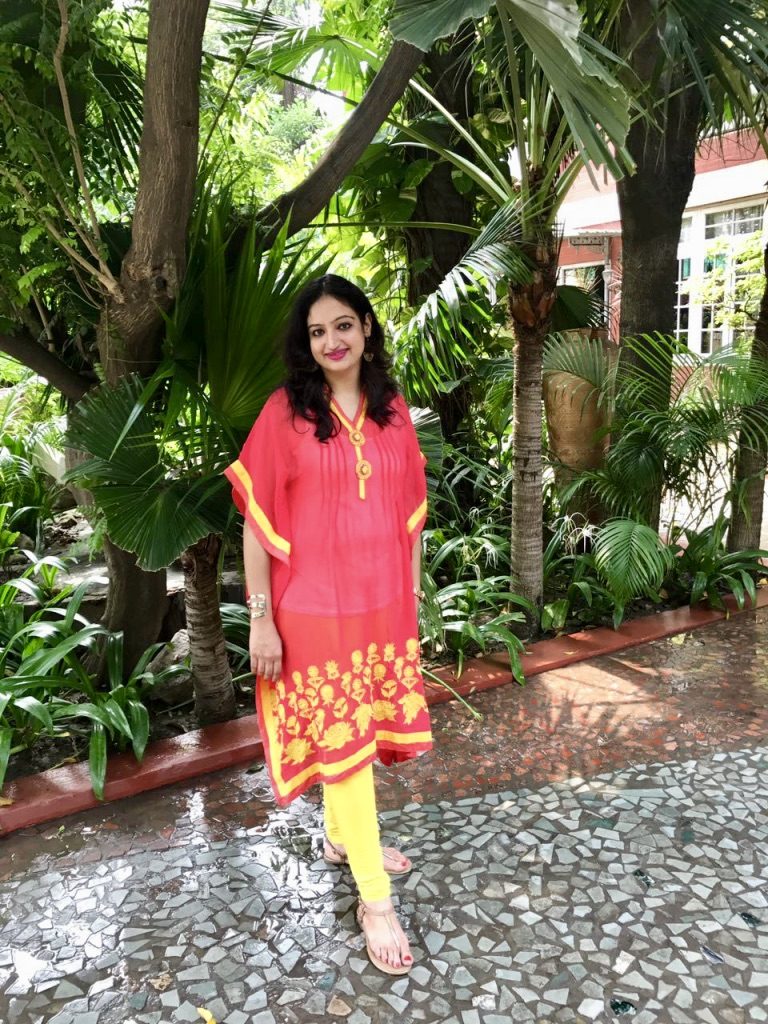 No, I am not done telling you about our fabulous stay. You have to wait for our next post to know more, especially about the Spa & Granny and Me!
---
Address:
Ranjit's SVAASA
47-A, Mall Road, Amritsar, Punjab 143001, India
Contact:
info@svaasa.com
spa@svaasa.com
---