Usha and Smile foundation presented the third edition of its fund raising initiative "Cook for a Smile" which is endorsed and supported 3 times by Michelin starred Chef & Usha appliances brand ambassador Vikas Khanna. The event took place at Crowne Plaza, Gurgaon recently and was attended by ten top corporate leaders.
CEO's and Corporate leaders donned the chef's cap and were joined by children from Smile Foundation as their "sous chefs". As a presenting sponsor of the event, Usha's new age appliances were used by the participants to prepare a signature dish of their choice within the allotted time and the same was tasted and judged by Chef Vikas Khanna. Usha also gifted every participant with an Usha Halogen oven as a token of appreciation.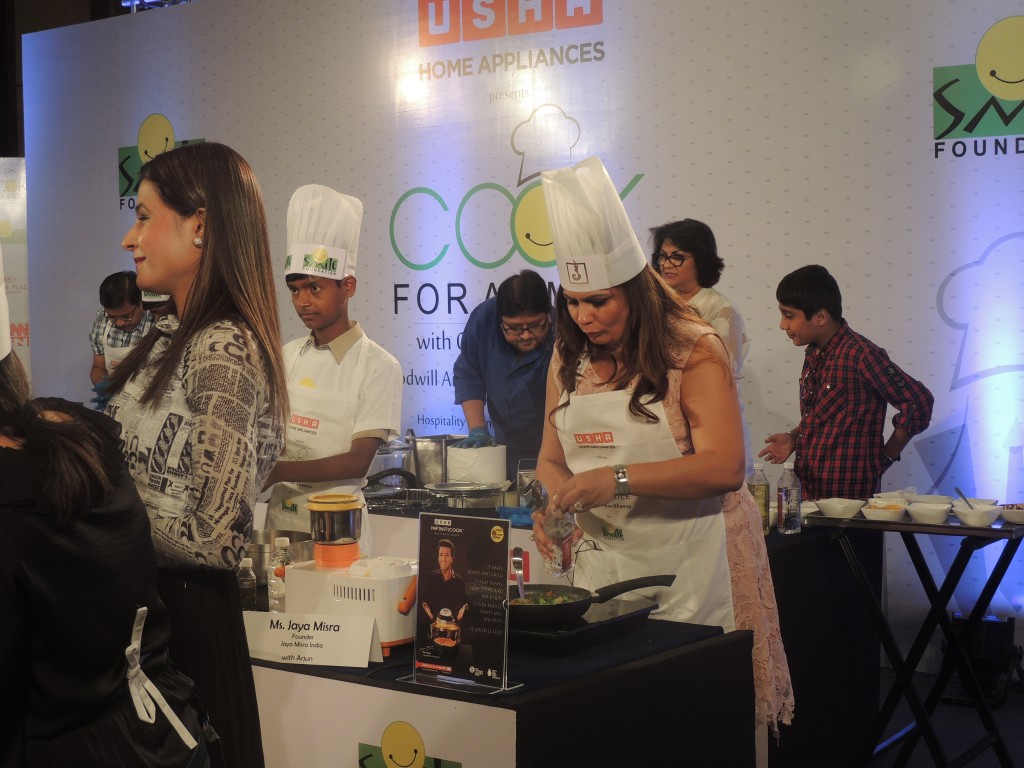 'Cook for a Smile' a pioneering initiative by Smile Foundation came into existence in the year 2014. Top corporate leaders and trendsetters together with Michelin starred celebrity chef Vikas Khanna join hands and cook for charity. By donning the chef's toque, these personalities support the nutrition of undeserved children, helping them stay healthy and learn better. Cook for a Smile is also an effort to sensitize the privileged society and make it an active partner in bringing positive change in the lives of the marginalized.
Smile Foundation is a national level development organization directly benefitting over 300,000 children and their families every year, through 158 welfare projects on education, healthcare, livelihood and women empowerment, in more than 700 remote villages and slums across 25 states of India. Adopting a life cycle approach of development, Smile Foundation focuses its interventions on children, their families and the community.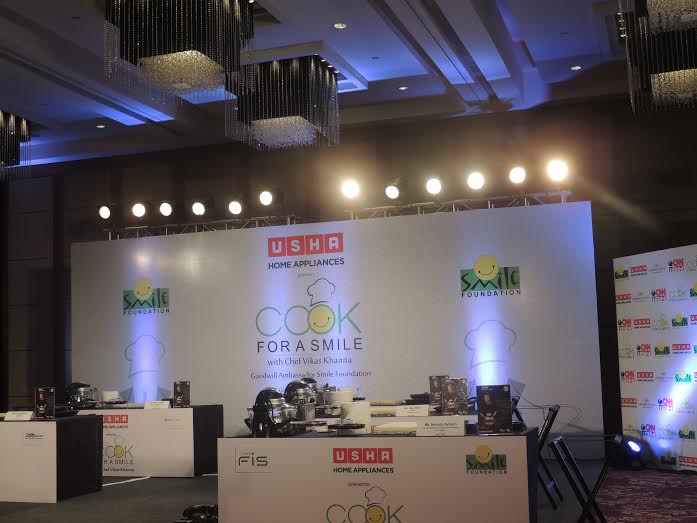 Corporate leaders who participated in the event included Mr. Siddharth Sriram, Advisor, Usha International, Mr. Saurabh Kocchar, India CEO and Global CBO, Foodpanda, Mr. Andy Webster, Global Services Director, Webhelp UK, Mr. Jitesh Mehta, Director Marketing, Avery Dennison, Mr. Greg Moran, CEO and Co-Founder, Zoom Car, Ms Ratna Chaddha, CEO, Tirun Travel, Ms Mamta Wasan, Senior Vice President Human Resources, FIS Global, Mr. Sameer Grover, Founder & CEO , Crown-it , Ms. Jaya Misra, Fashion Designer and Mr. Abhinav Singh, Director, Sales, Crowne Plaza Today.
Mr. Siddharth Shriram, Advisor, Usha International said "Usha's association with this event is a seamless extension of the company's efforts in making a difference to the community. Cooking a really good dish is part art, part technique, part love and part ingredients and very importantly part the cooking surface and environment."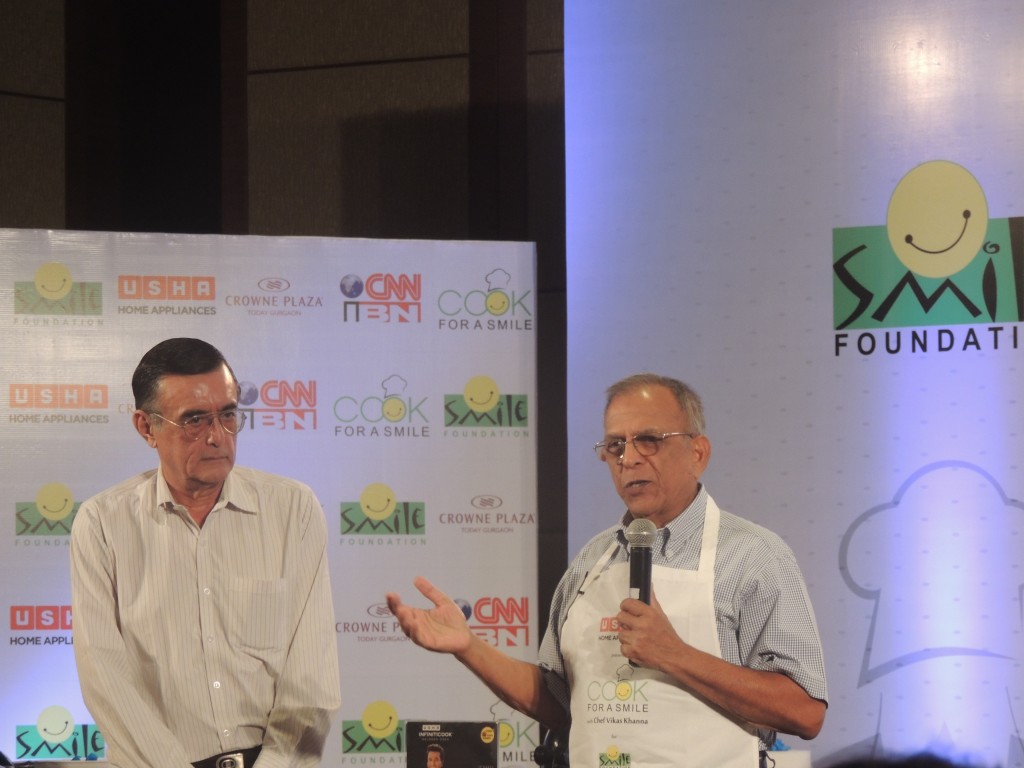 Chef Vikas Khanna, Goodwill Ambassador- Nutrition For Education with Smile Foundation quoted "I'm privileged to be associated with a cause that is very close to my heart- nutrition. Malnutrition is a silent killer in India and I hope that by raising funds we are able to provide food and education for children across the country who don't have access to the same. In the last year itself, Smile has impacted 20000 children in 21 states for nutrition support. I congratulate USHA International and all the participants for believing in this cause and becoming a reason for many kids to smile."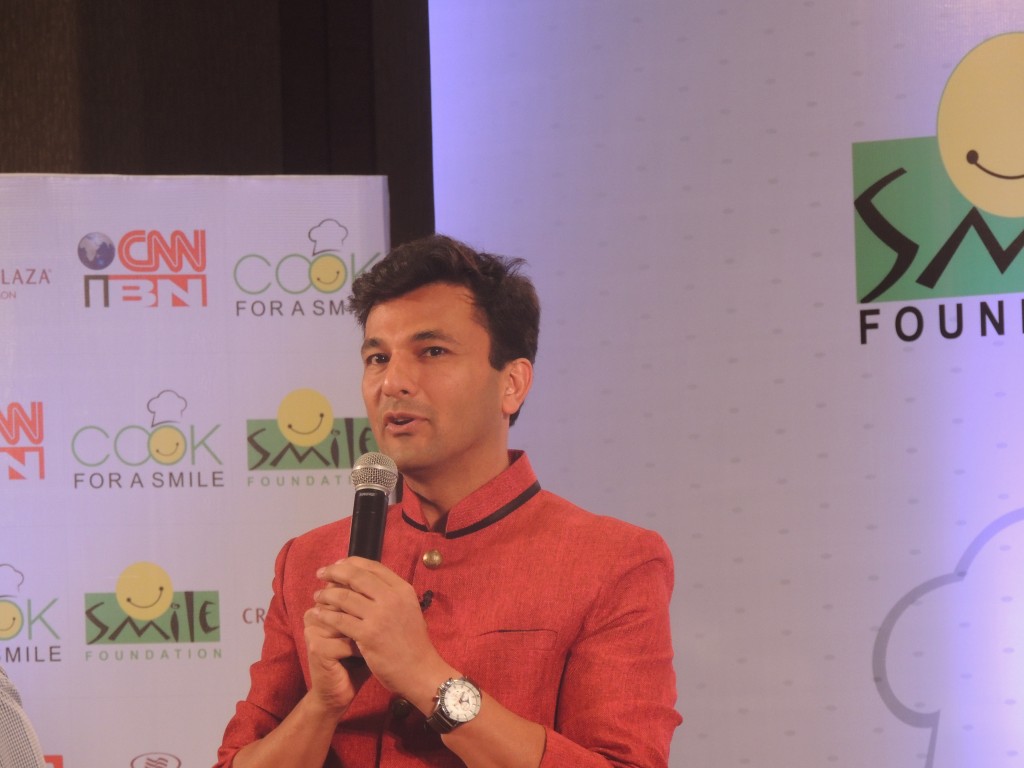 Mr. Vikram Singh Verma, Chief Operating Officer, Smile Foundation said "Nutrition and good health play a major role in ensuring regular education for children and their overall development. By involving responsible corporate, top leaders and achievers from different industries in the initiative, we are looking towards creating a deeper and long lasting impact."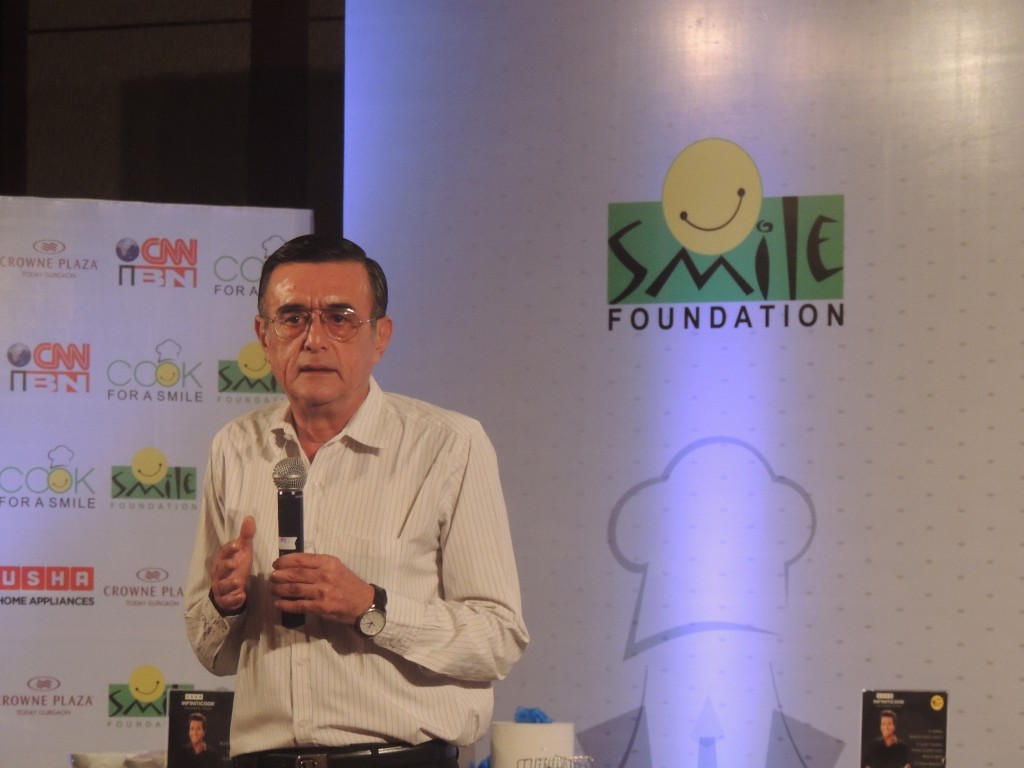 Review Credit: Sonal Gupta