A weekend getaway is the most welcoming thought and when I got an invitation to Hotel Mosaic Musoorie, I was pretty excited. Just the thought of going to the hills gave me enough joy so imagine what feeling would the actual hills given me. Without much delay, I said yes and landed at Mussoorie, the queen of hills post an early morning train journey till Dehradun followed by an hour drive to Mussoorie!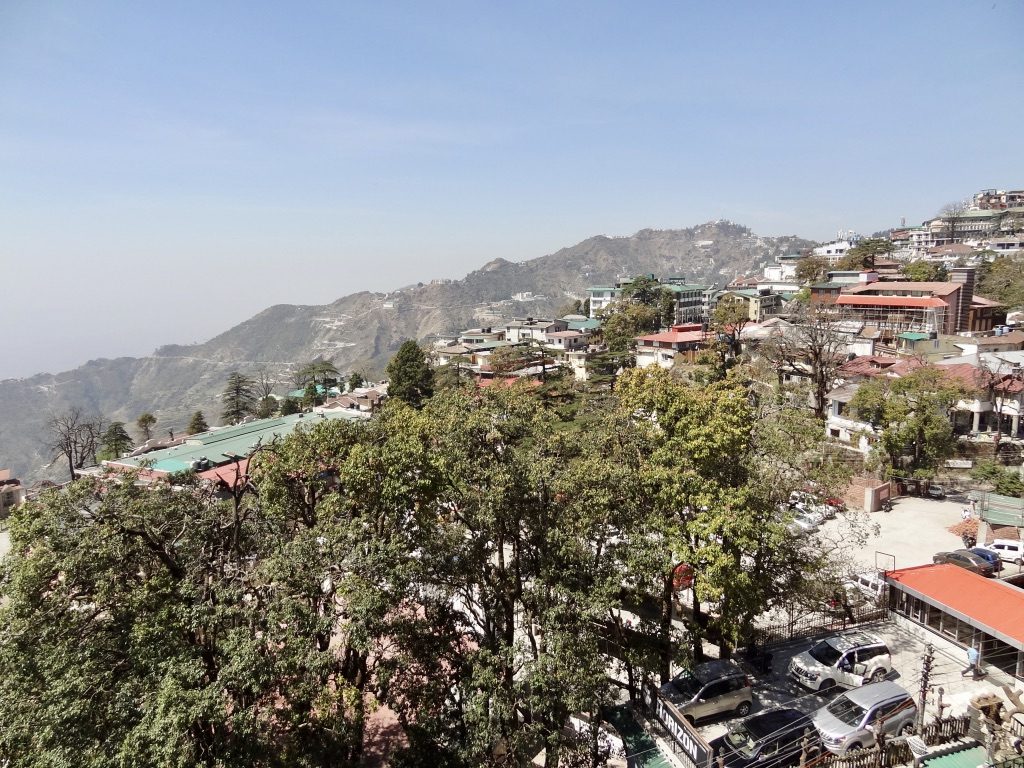 The hotel looked beautiful even from a distance, after all it was located at the centre of Mussoorie, right where the Mall road starts. Yes, shopping a walk away was such a great thought! We then headed for check-in. The first thing I noticed was the interesting desk at the front office! A desk made of vintage suitcases, so rustic and beautiful. Also at the reception were big comfortable plush chairs in abstract prints, so artistic and serene! Along with the reception was a cute little balcony from where we could see the beautiful peaceful view of the hills.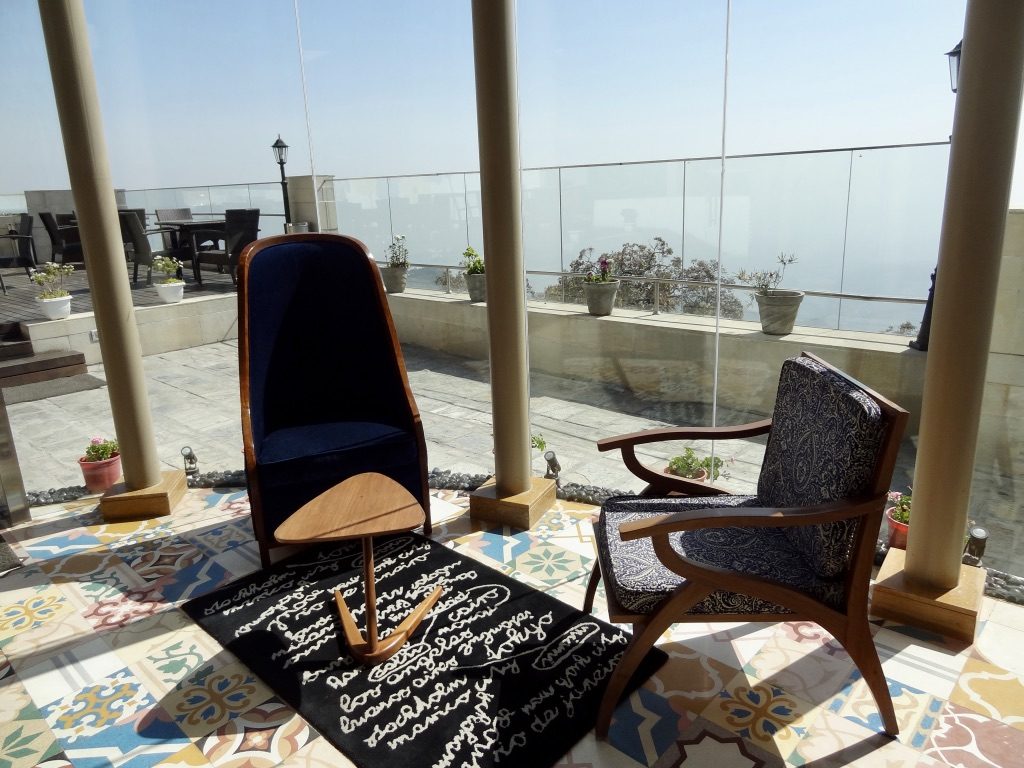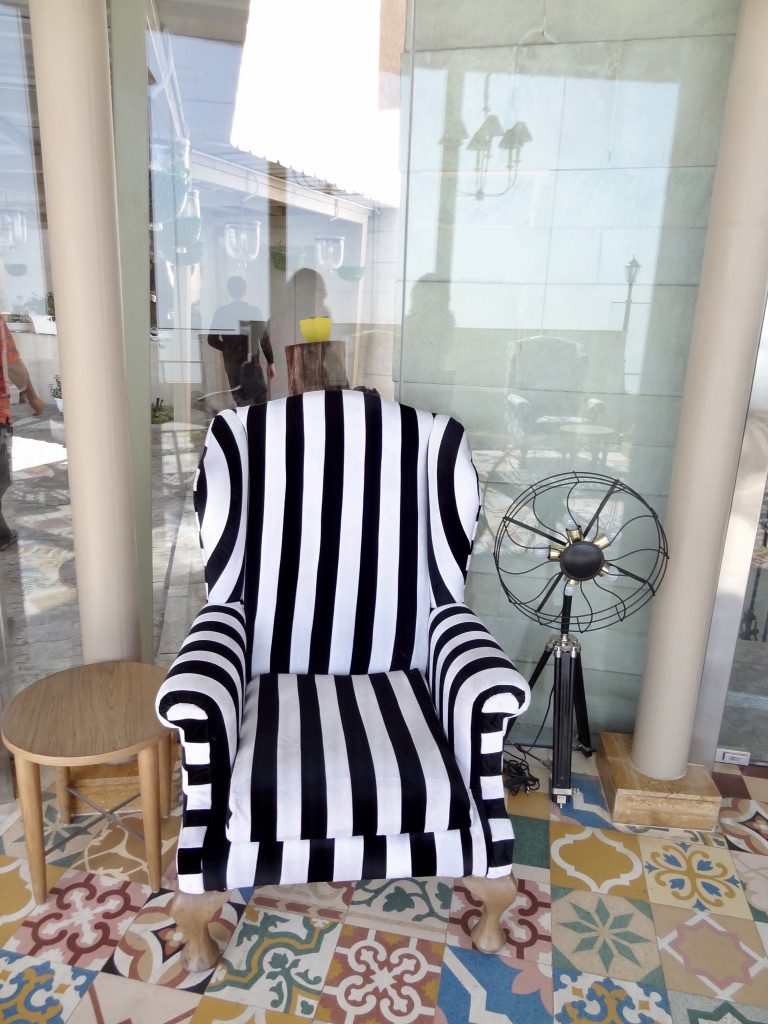 Our expectations were increasing with every element we were witnessing and we were then taken to the room! We headed to the lift through the open green space from where we were taken to a white passage with cute props and then to our cute, spacious & luxurious room. The first look of the fantasy room (that's what I would like to call it for the elements it had), I was attracted to the yellow wallpaper with floral prints and the cushions which had butterfly prints! The well-lit room had a cute bed with comfortable mattresses and lots of cushions giving us a comfortable feel. The paintings on the wall mixed with the artistic hues blended well with the white sheer curtains of the big windows. My favourite spot was the big printed chair with a small stool on which I could sit and adore the beauty of Mussoorie through the glass windows on the side. Also next to the window pane was a table and chair for jotting down our travelogue or charging our gadgets. There was also a flat screen TV equipped with Tata Sky in which we mostly played music while getting ready. Though there were a host of other channels too but who cares! My mission on this trip was hills and not TV!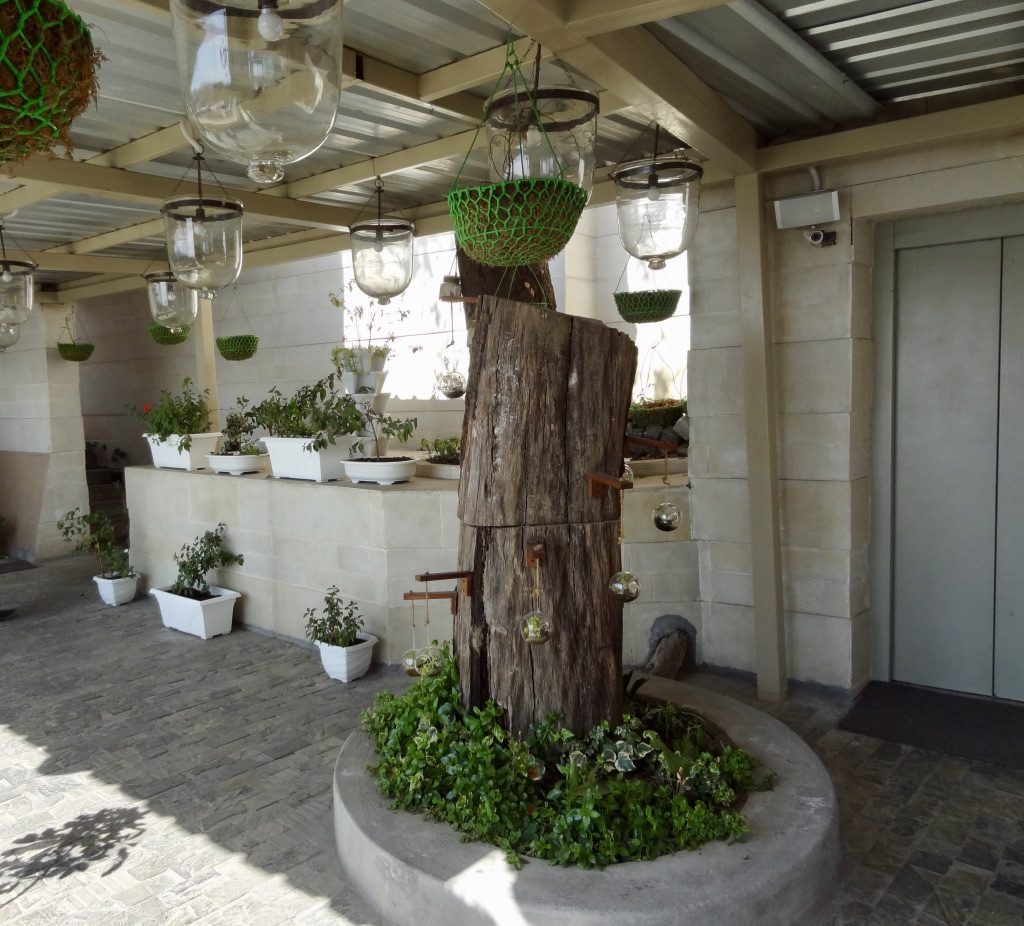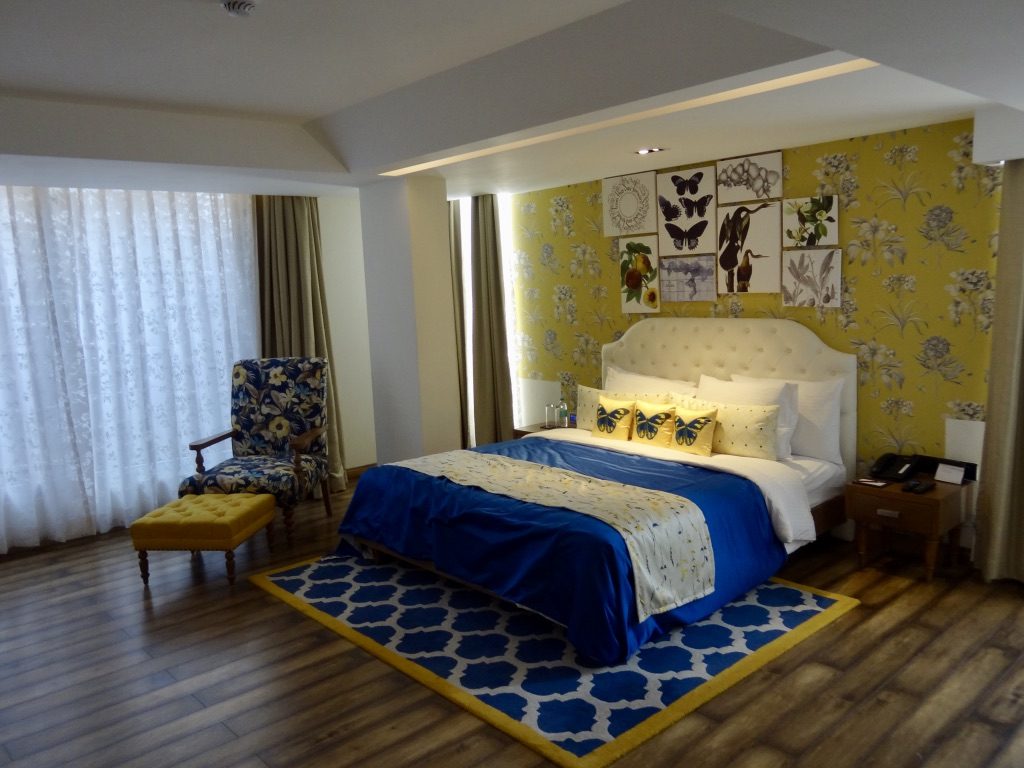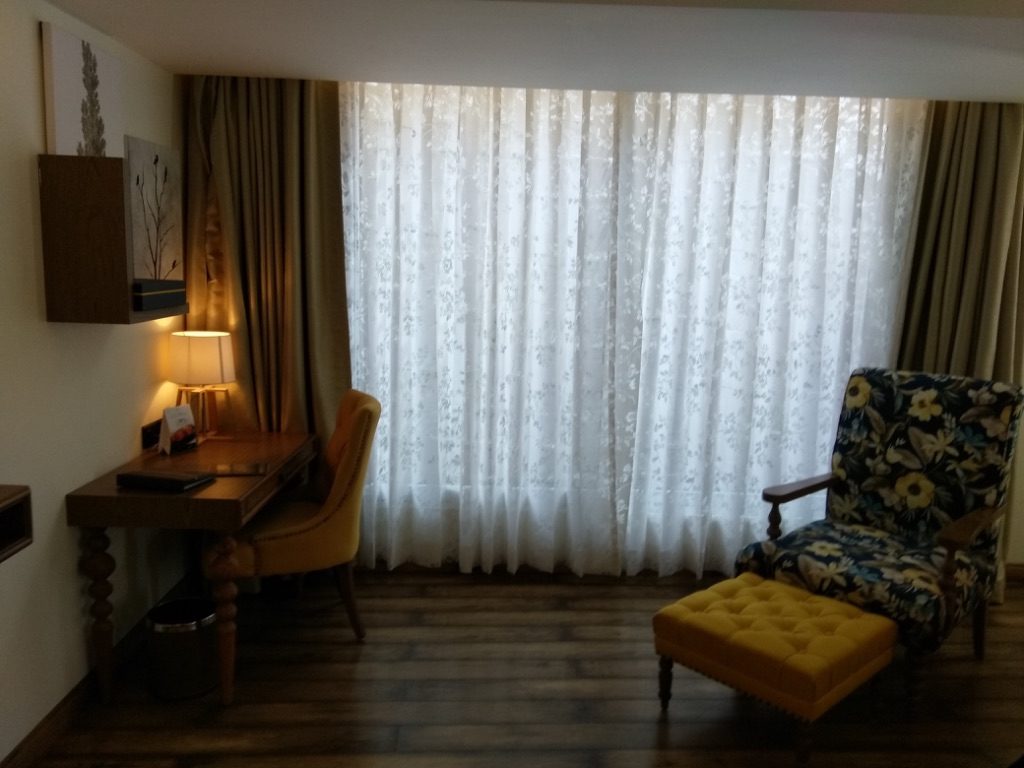 The washroom was spacious and had Kama Ayurveda toiletries for use.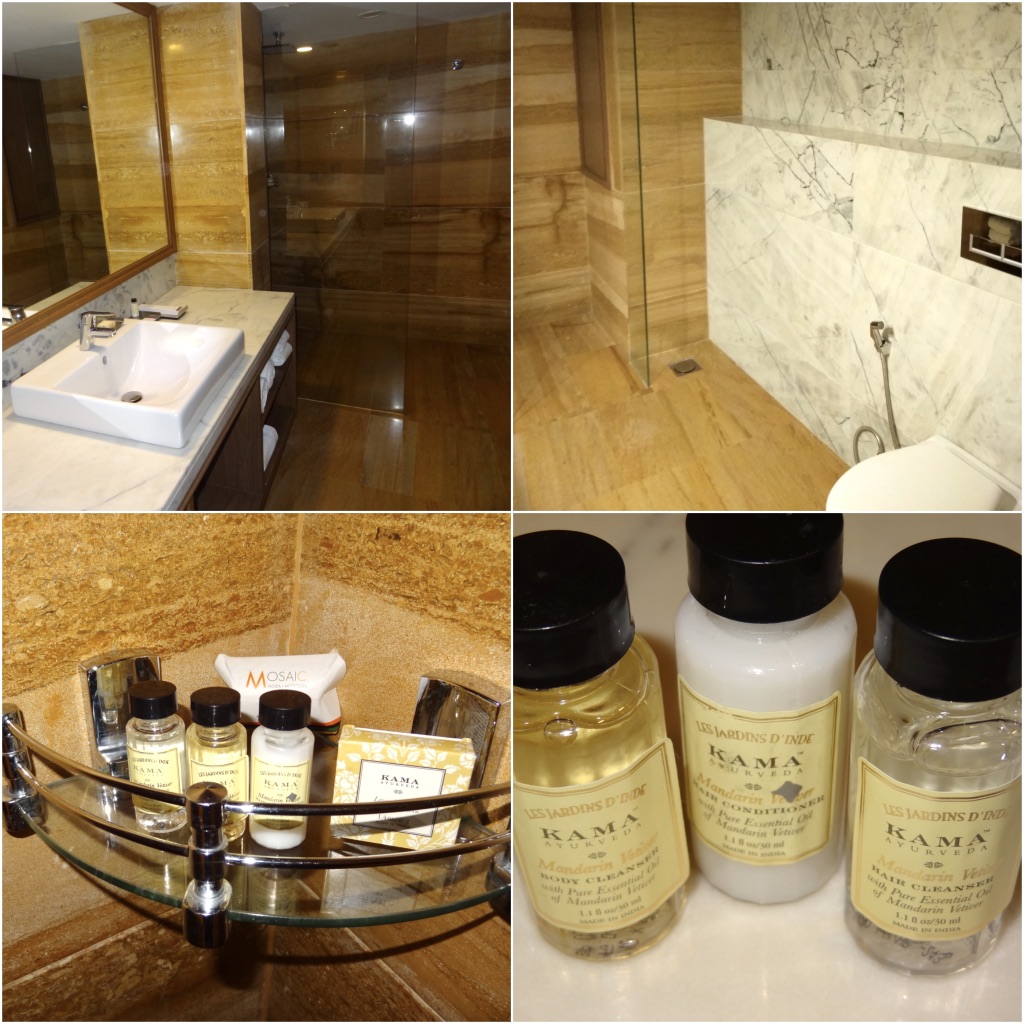 The boutique hotel has 46 rooms divided into deluxe (26), suite (7), and Attic (13). Attic are the duplex rooms for big families and groups who want to be together! Other highlights included Random– the multi cuisine indoor restaurant, Charcoal– the open terrace restaurant, a cute little temperature controller room, kids zone & pool, spa, gym and a banquet with a capacity of 100 pax.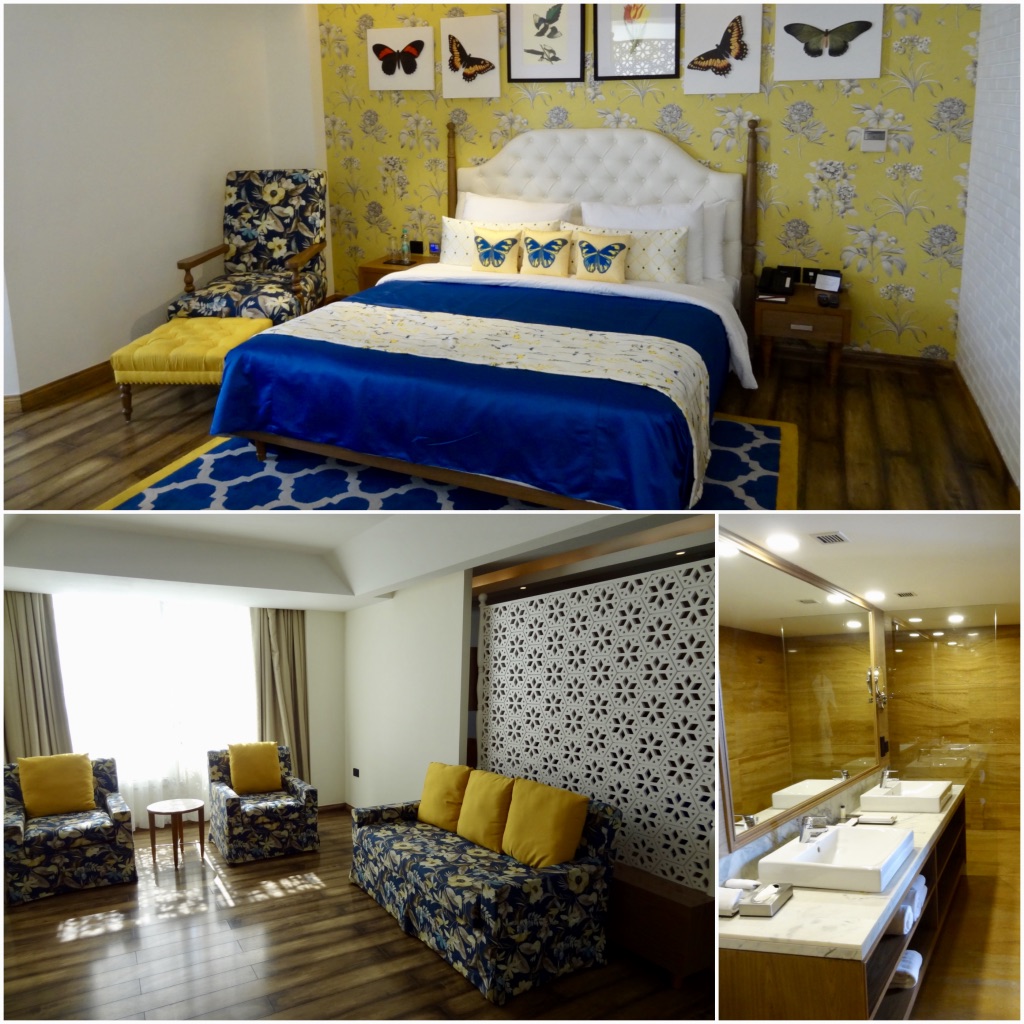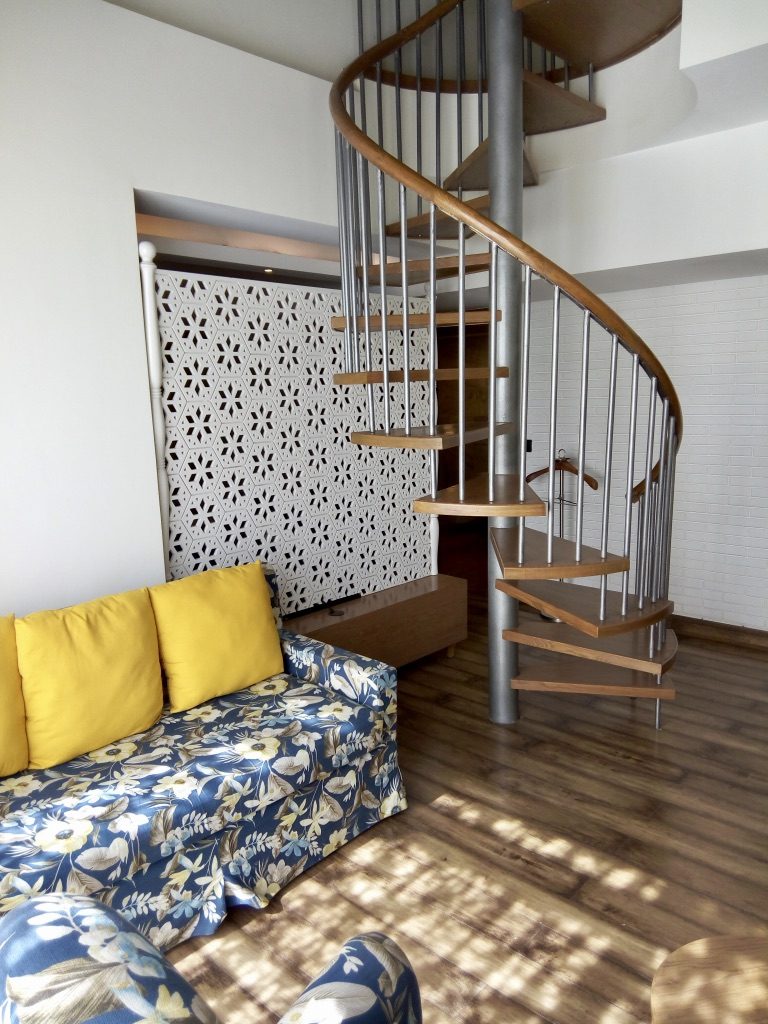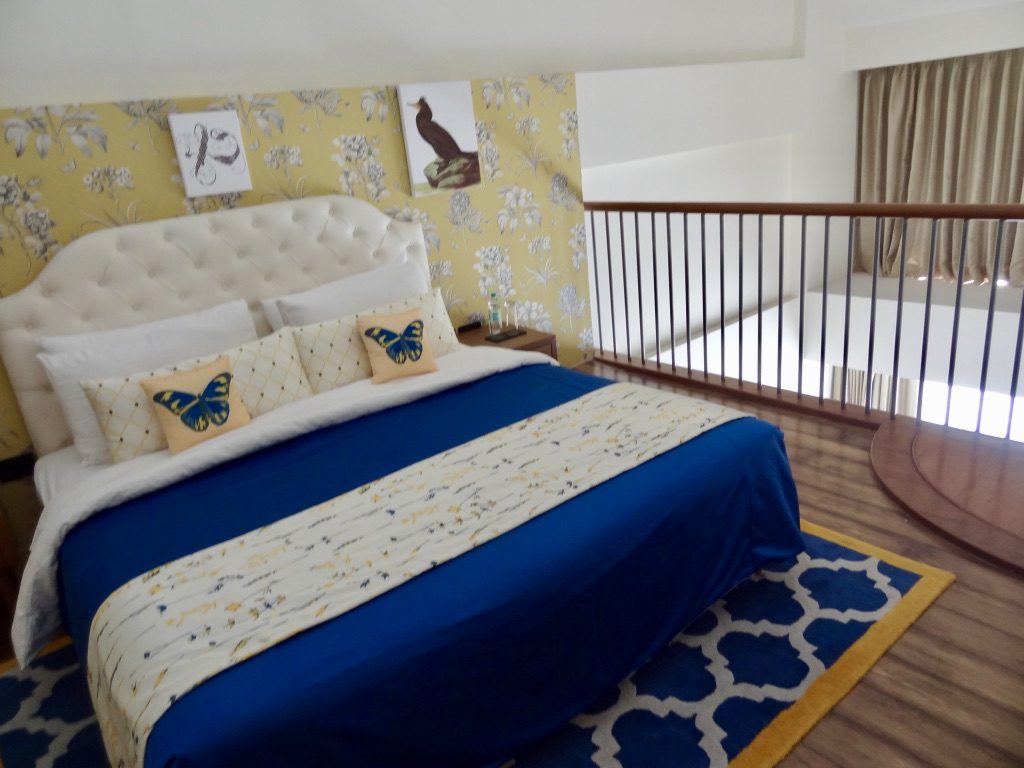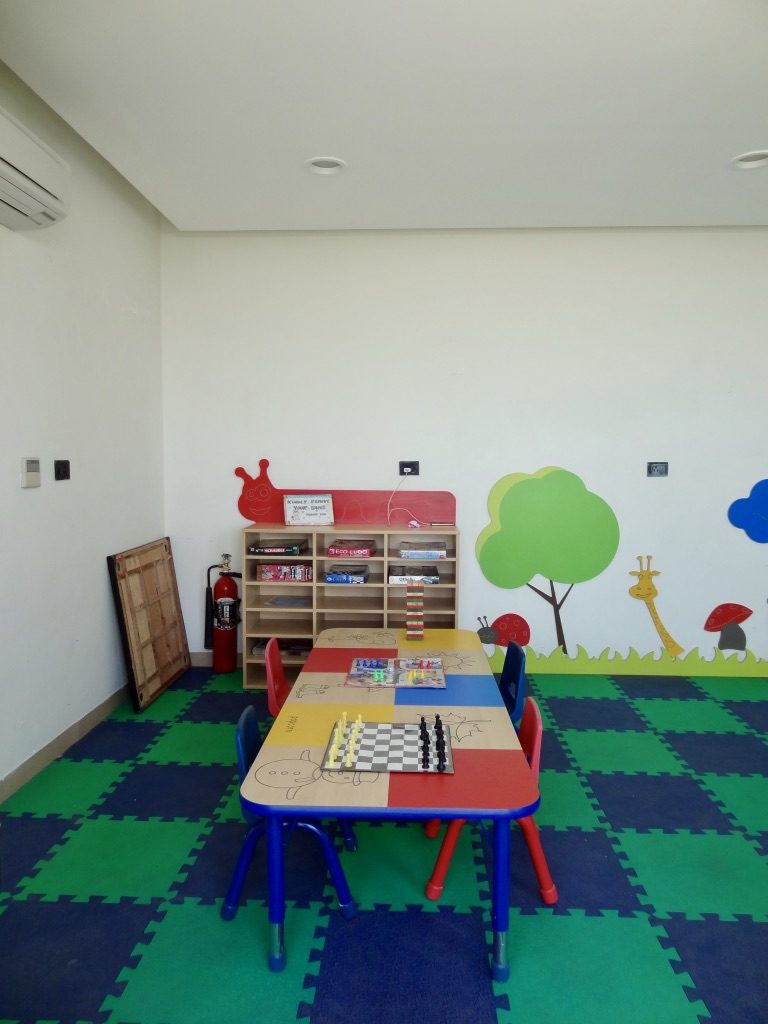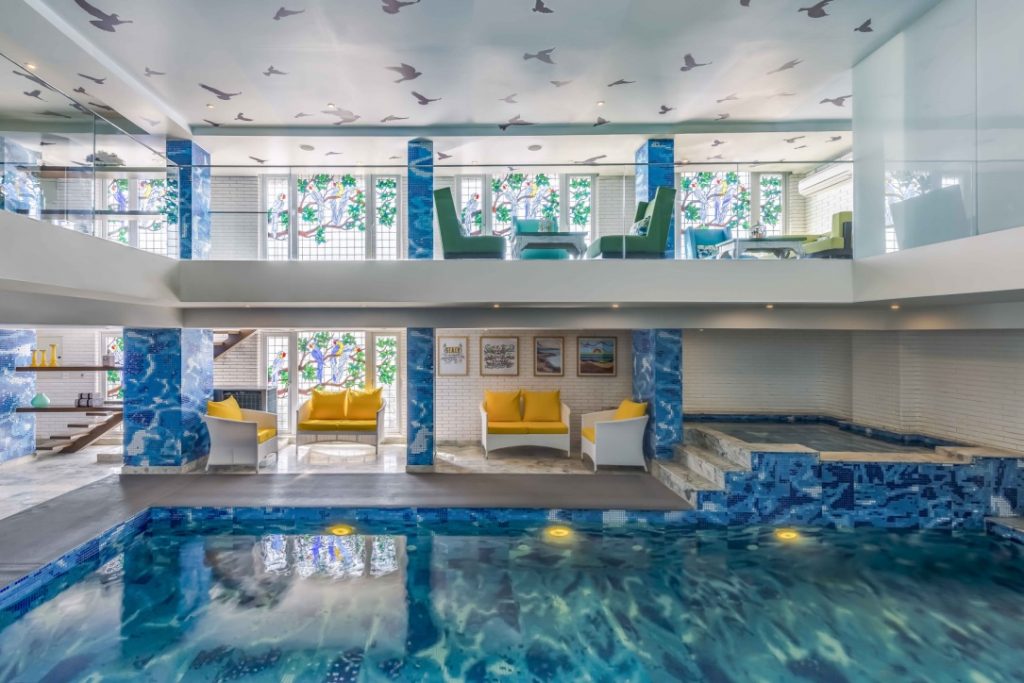 We freshened up after adorning the beauty of the room and headed for lunch.
DINING:
Most of our dining (breakfast, lunch and dinner) was at Random, the multi-cuisine restaurant. Green dominated the restaurant in the form of leaf print wallpaper, green chairs and couches along with wooden table. What caught my attention were beautiful antique mirrors on the ceiling!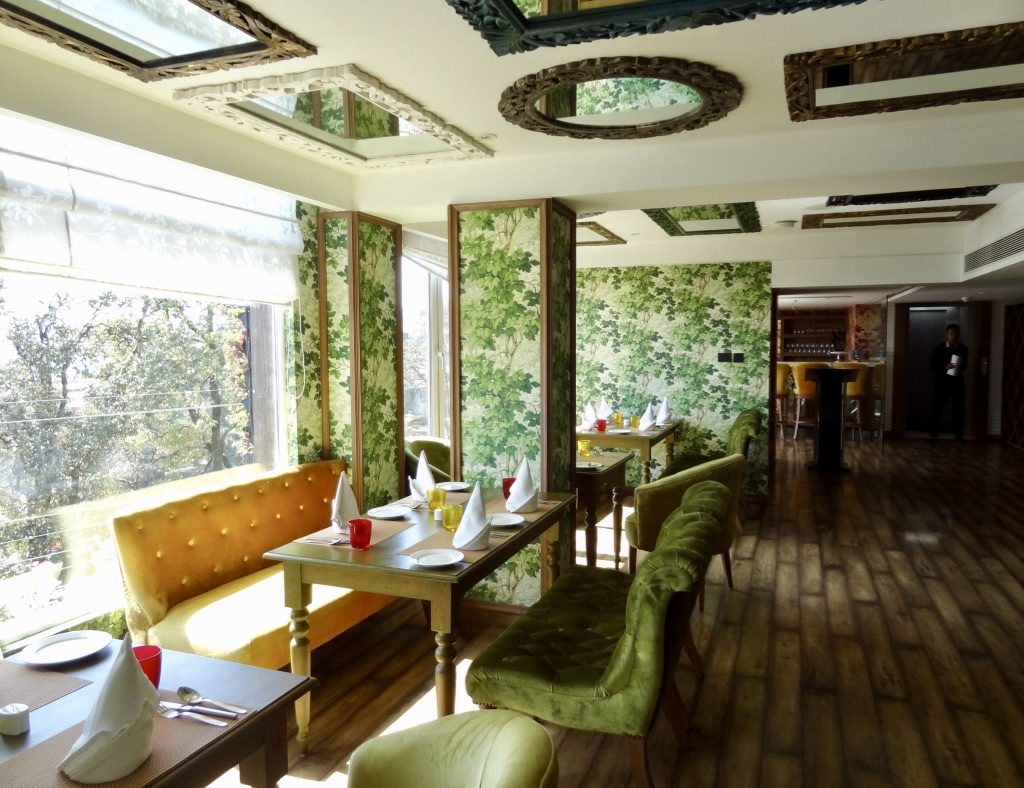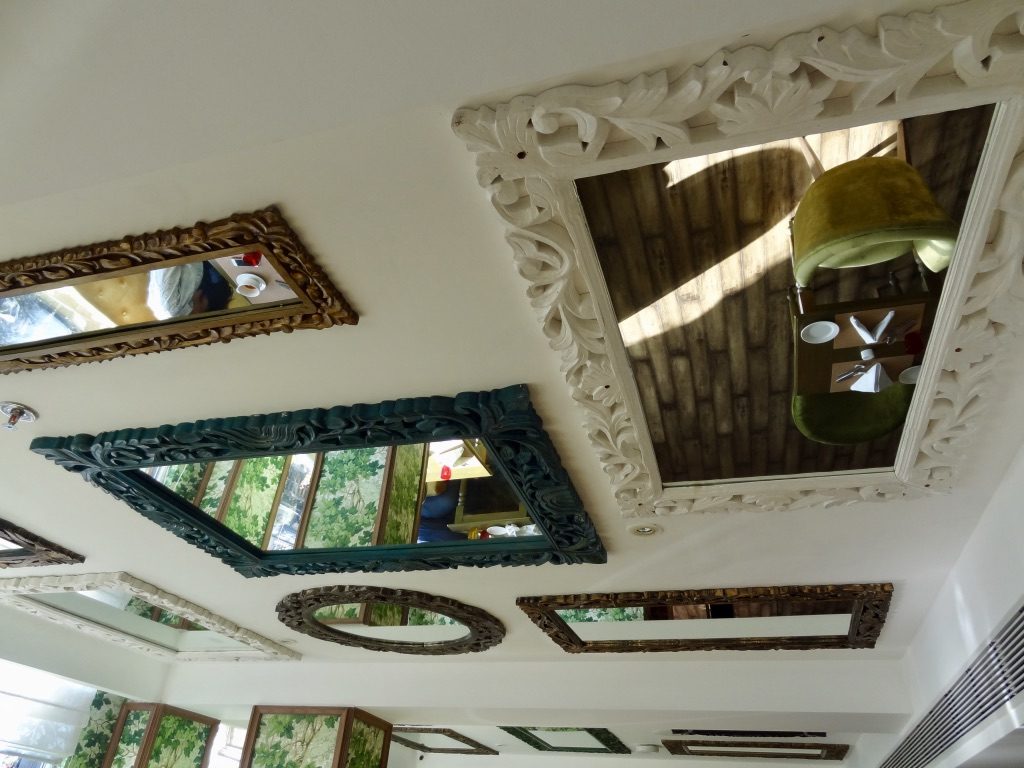 Here is the snapshot of the amazing food we had across different days of our stay:
For soups we tried 2 different varieties of soup – Veg Sweet Corn soup which was mildly spiced with corn, carrot and chilly, though my full marks goes to Roasted Tomato and Bell Pepper Soup which was simply amazing. I am otherwise not too fond of tomato soup but this one served with bread crumbs and bell pepper flavour did the trick. A wow salad on the menu was Grilled Chicken with Apple Slice & Yoghurt, an interesting combination which was presented in a white bowl, with finely sliced apples. The nutritious salad was really well made with a nice dressing!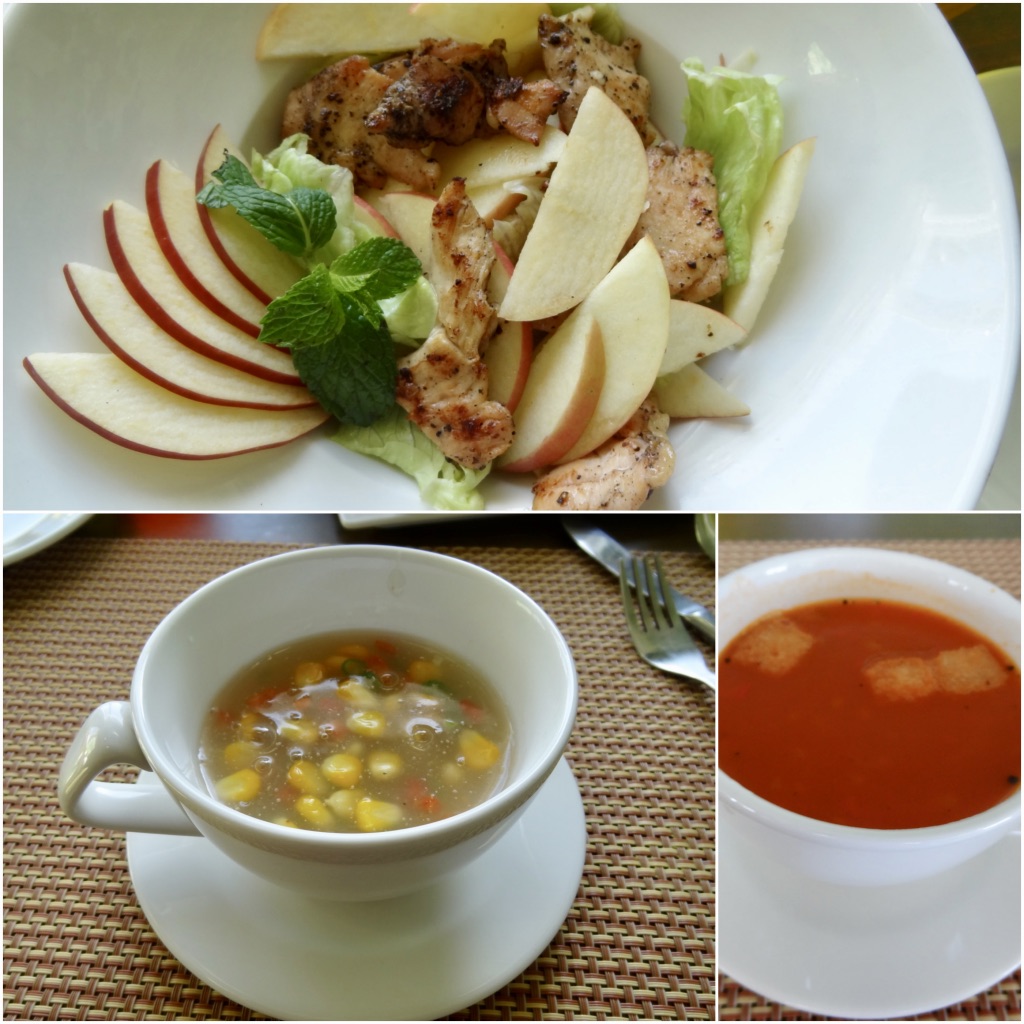 Coming to Main Course, we tried the Punjabis favourite–Butter Chicken Masala! The fleshy and juicy pieces with thick creamy gravy felt really nice. Dal Makhani had a thick consistency and was mildly spiced. However, what won my heart was the Palak paneer which had a different taste if you compare it to the usual Palak paneer you have in Delhi! The Veg Biryani served with Raita was a little oily but was filed with authentic spices giving a great taste with lots of veggies. All this was relished with Tandoori Roti and Naan which were soft and well made!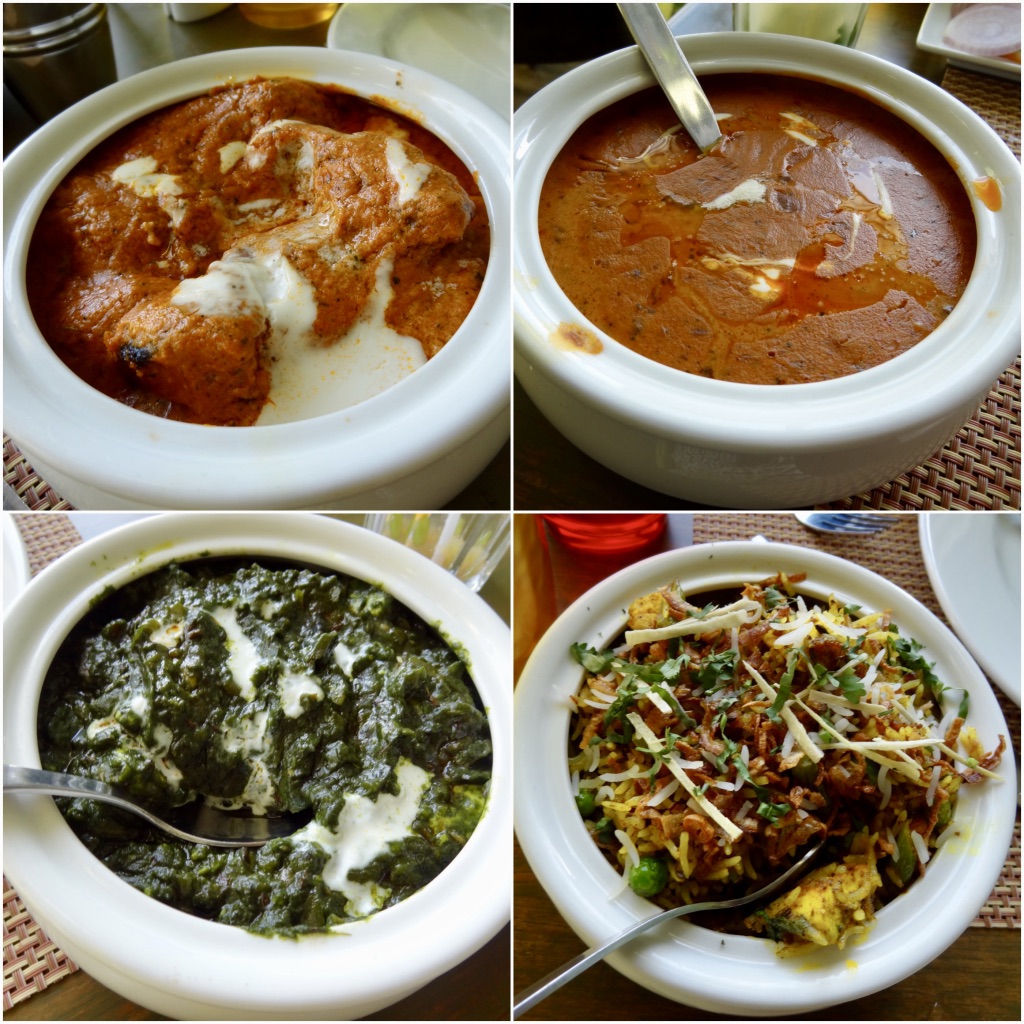 For drinks we tried Fruit Punch which gave the right punch with the right fruits! What I liked were the chopped fruits (apples, muskmelon, grape, orange, kinnow) sprinkled on top of the drink. Virgin Mojito was minty yet tangy at the same time! Loved the blend! For desserts, we had the Butter Scotch ice-cream which was a great refresher.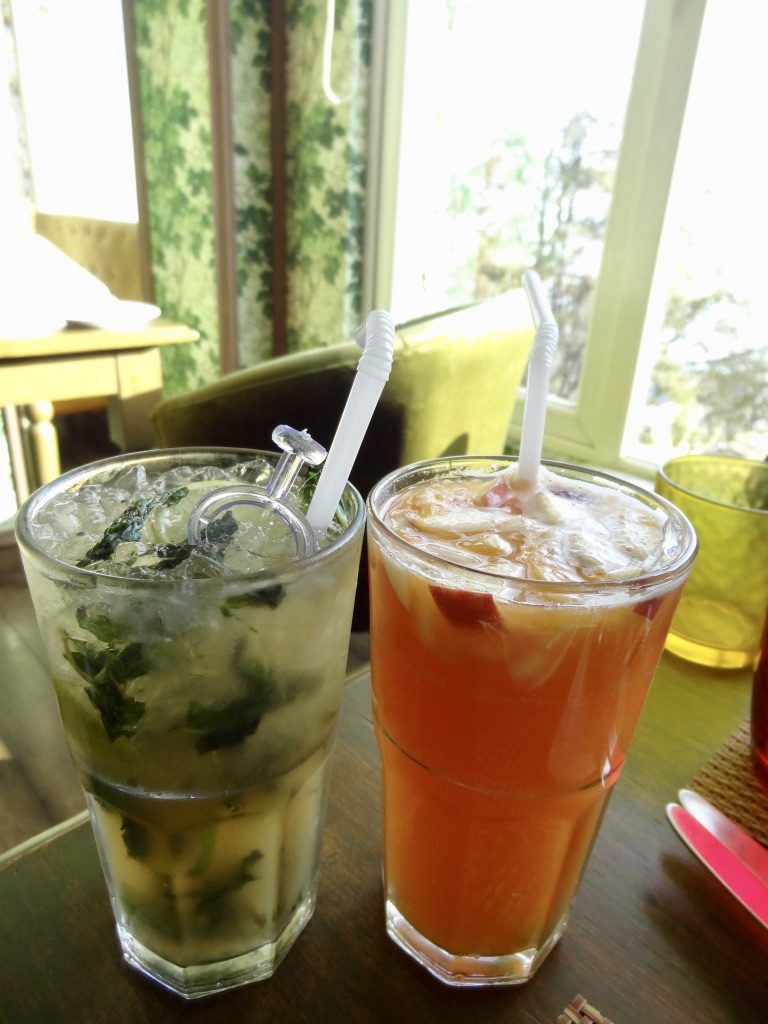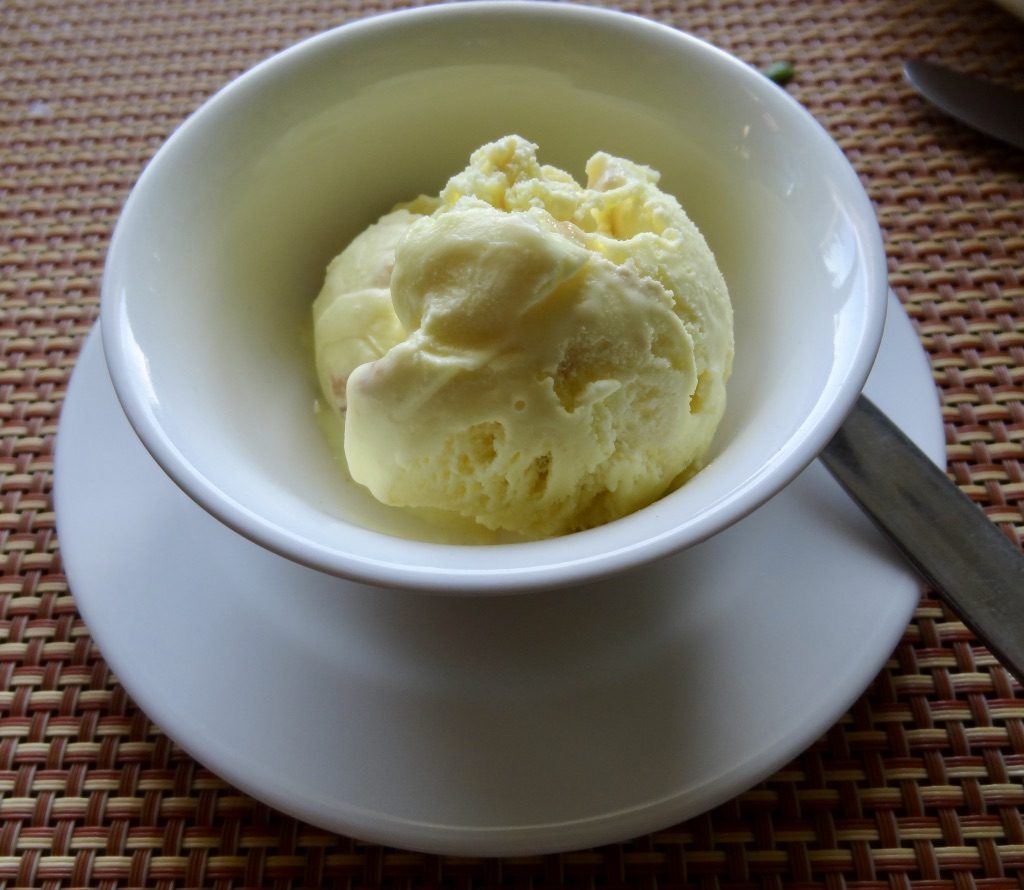 I also tried the Veg Manchurian which was a little spicy though I enjoyed the Hakka Noodles with trio bell pepper for the buffet dinner. The Dal Tadka had too much ginger while I relished my favourite Palak Paneer of the hills. Seviyan Kheer felt amazing with dry fruits. Just as we were almost done, the server got us chocolate bowl, white and brown. As soon as we digged our spoon we realized the soft texture. It was actually Gulab Jamun topped with chocolate. What an idea!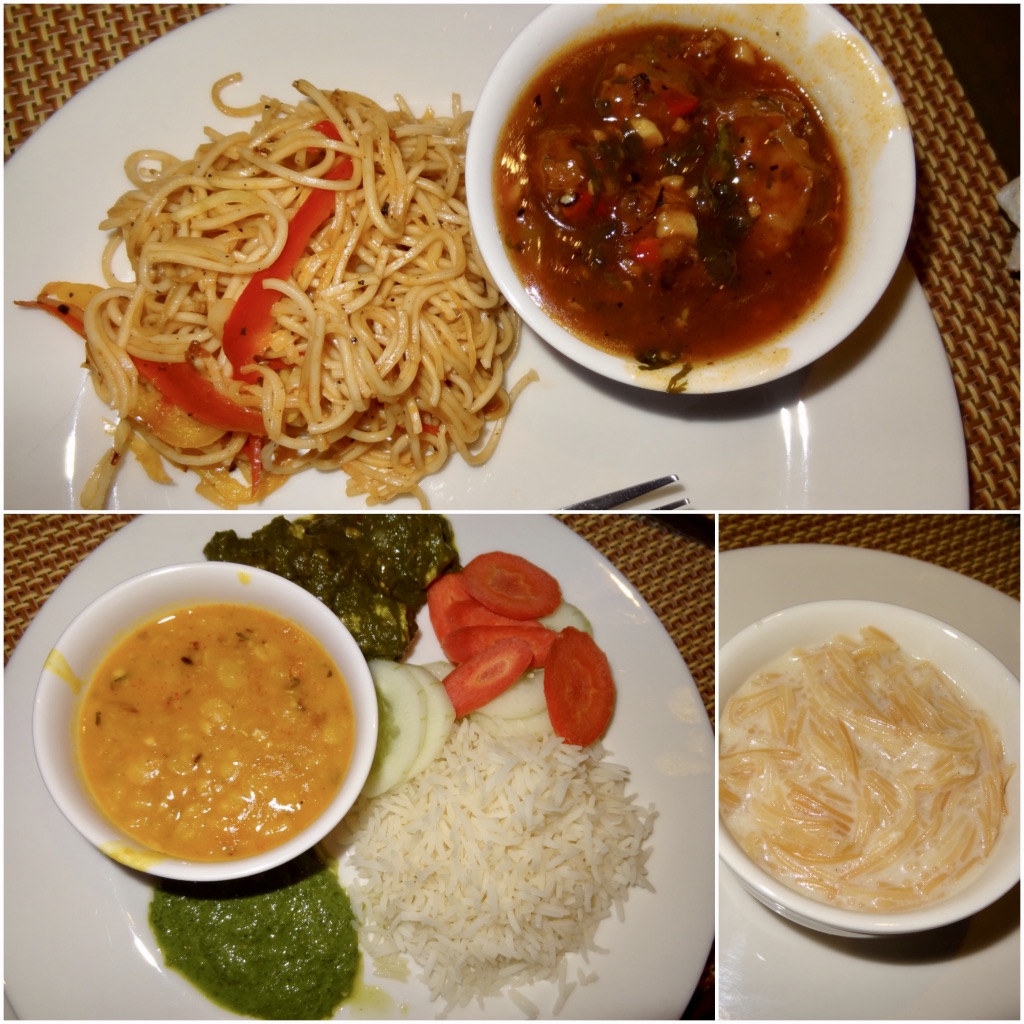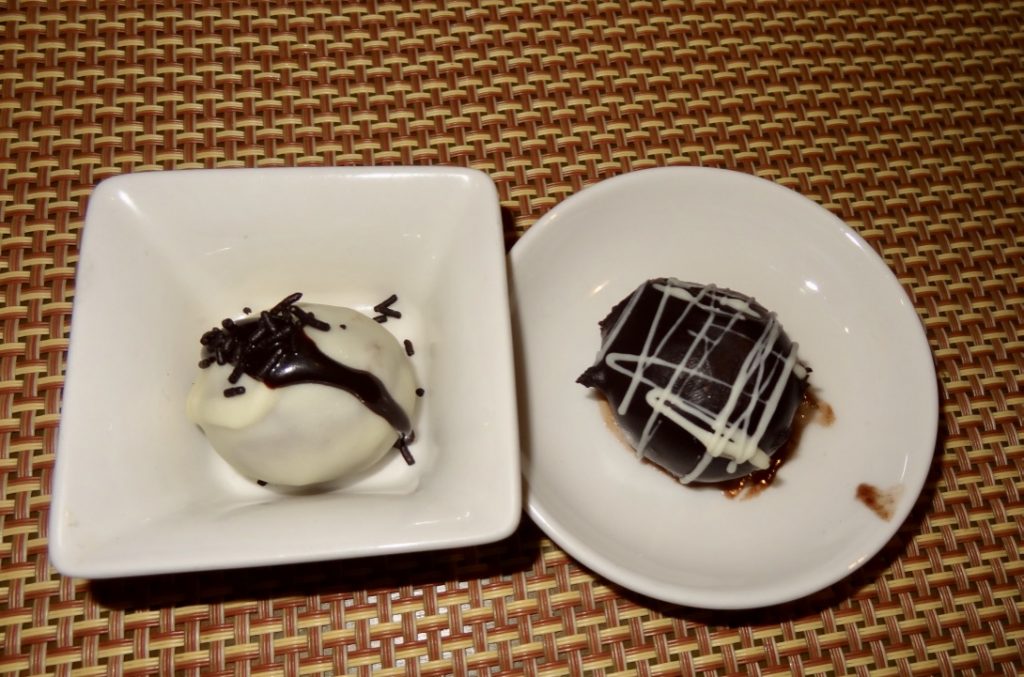 On one of the nights, we were too exhausted to go downstairs to the restaurant so I thought of ordering the in-room dining. I wasn't too hungry so thought Dal Chawal was a safe bet. Arhar Dal Tadka was nicely made with tomato and coriander. Just the way I like it. To accompany the dal I had Steamed Rice. I also ordered Boondi Raita which was thick with a nice consistency and had great flavours through the spices added in the curd. The Salad made of sprouts and chana had finely chopped onion, tomato and decorated with lettuce on the side. Also came a salad of finely sliced cucumbers, carrots, radish, onions, green chilly and a slice of lemon.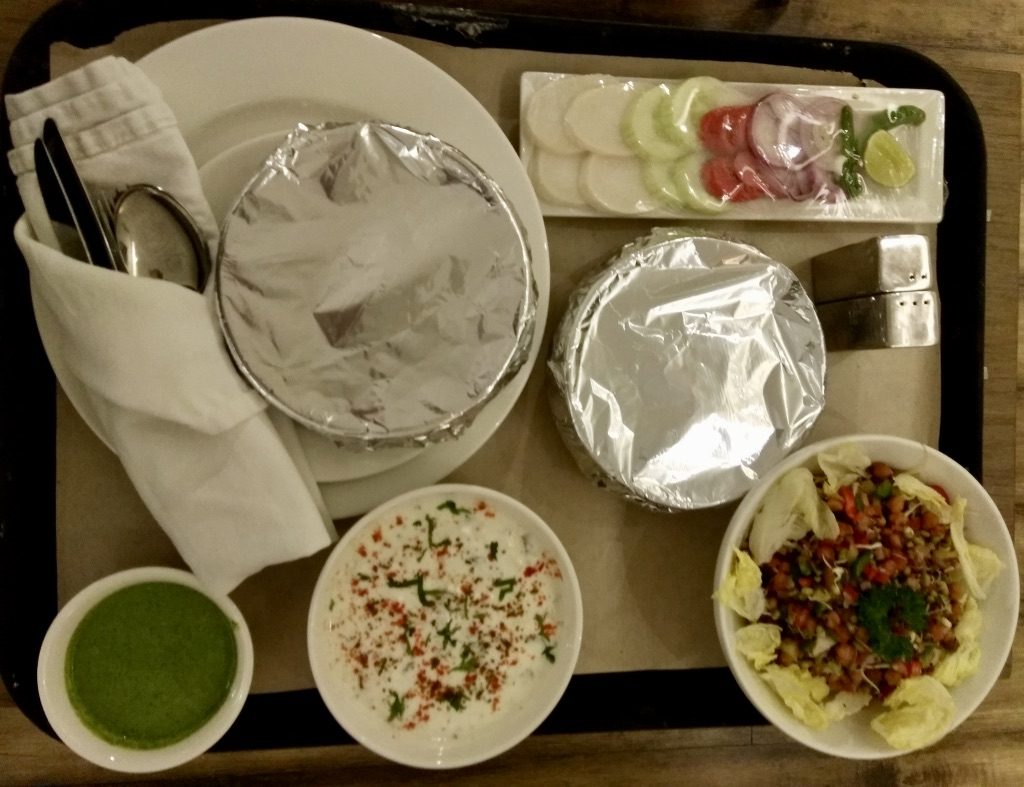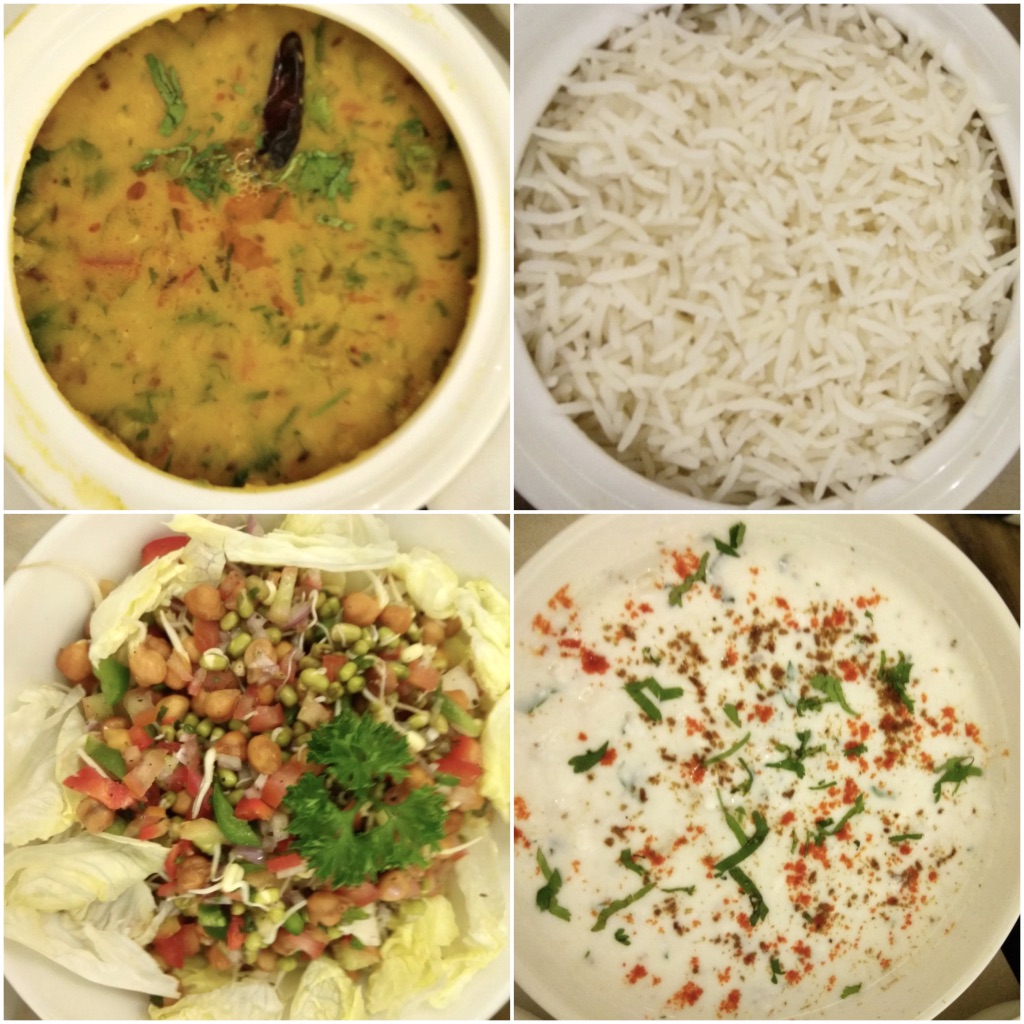 Breakfast was a lavish spread with a live counter of my favourite Omlette. I ordered for a Masala Omlette which was made with lots of veggies! The Veg Sandwich was interesting and had a different kind of cheese. The fluffy Idlis tasted great and were accompanied with sambhar, coconut chutney and tomato chutney. Also on request was Masala Dosa and Uttapam. I ordered for a variety of South Indian dishes on different days I was staying. The Veg Uttapam had a sprinkle of onion and tomato and was relished well in its own. No, it doesn't mean that there was no sambhar or chutney, it means it was so tasty that I didn't feel the need to add sambhar or chutney! Mixed paranthas didn't excite me much as I felt the flavour got lost somewhere with the mixed stuffing though aesthetically I felt it was made well. I would have preferred single stuffing instead! The Masala Dosa was light and nice. One interesting thing in the breakfast was the Spa Water which was basically detox water. What a noble thought! The Veg Poha was yummmm with veggies! The Chole Bhature is a pakka punjabi's dish and it would have been a sin to not eat it. Chole were mildly spiced with bhature which were magically light. Strawberry Milk had a nice flavour of one of my favorite fruits immersed in milk. The Fruit Platter had a mix of melon, papaya and watermelon.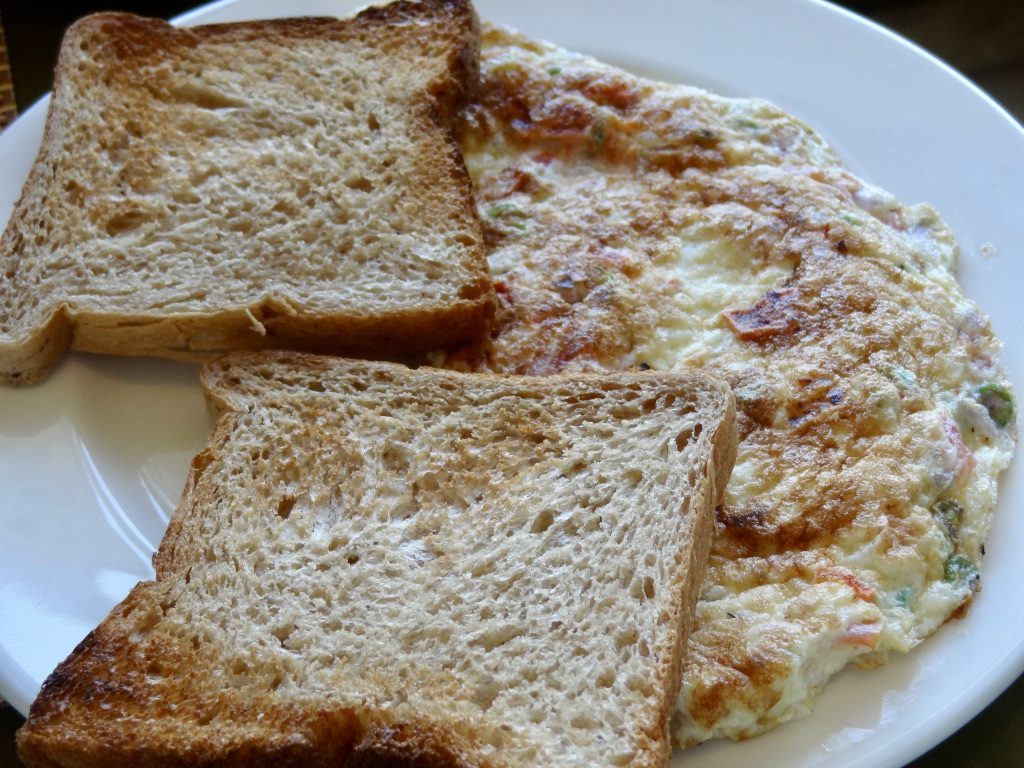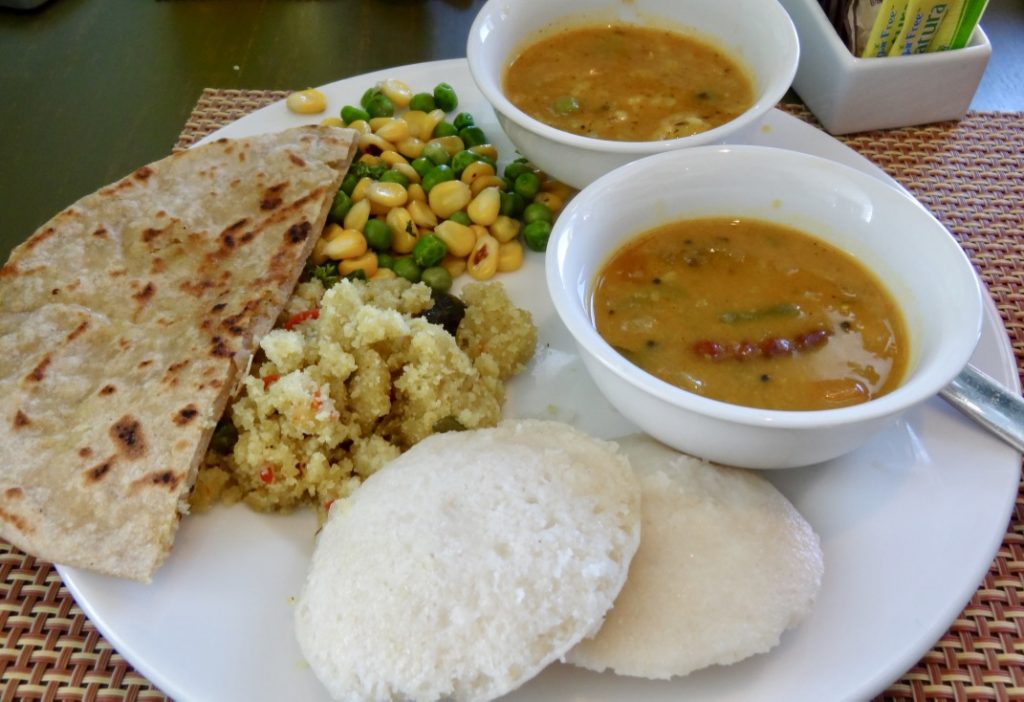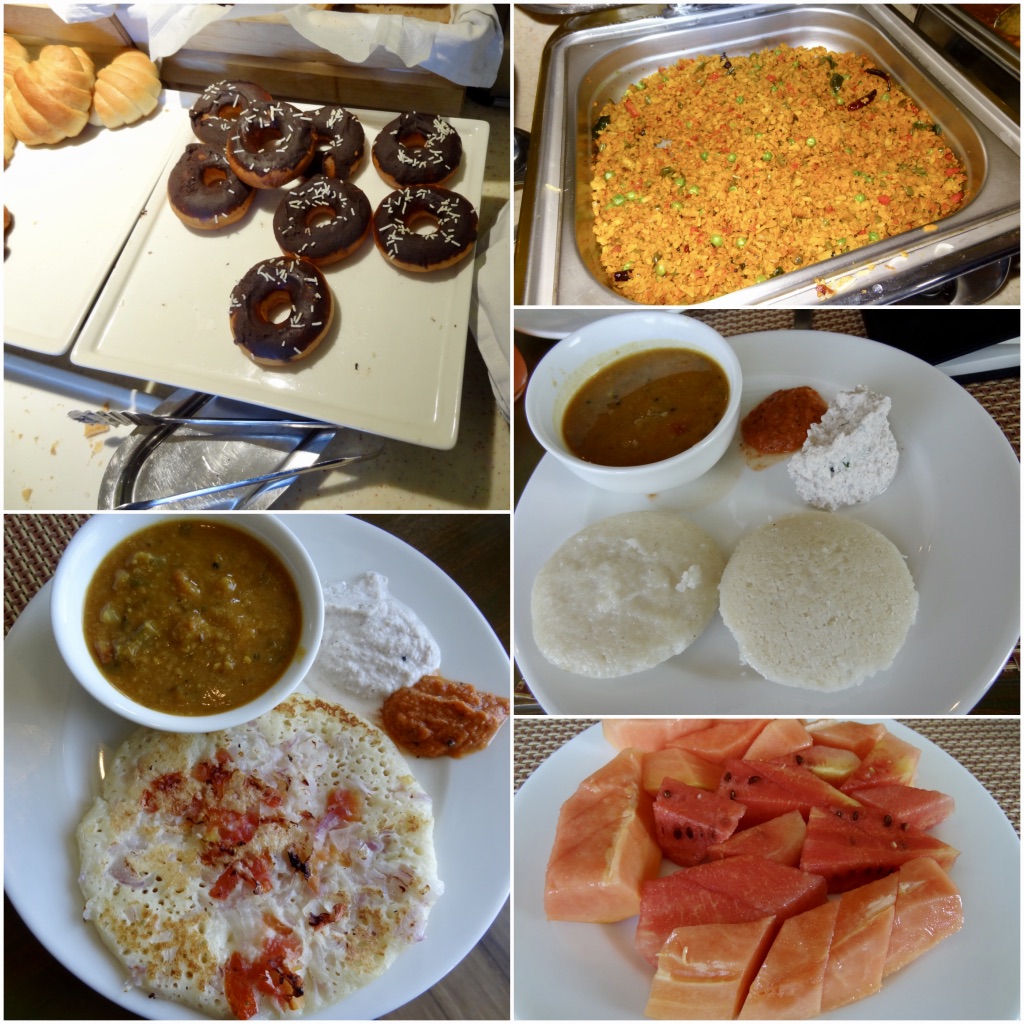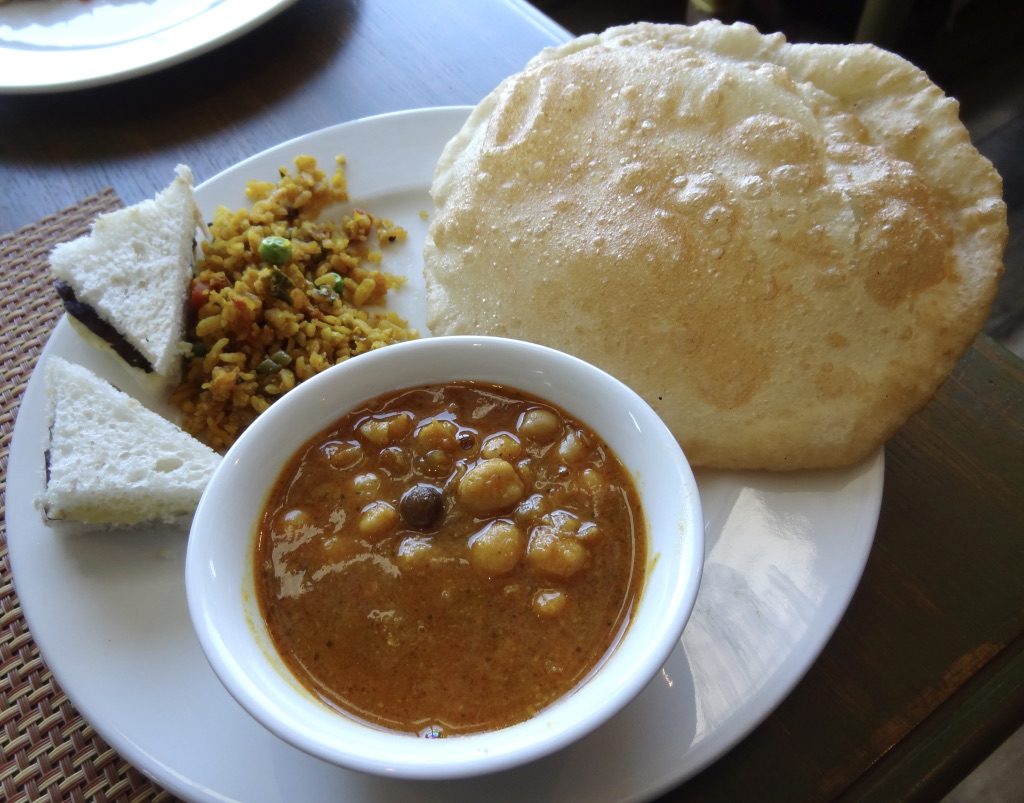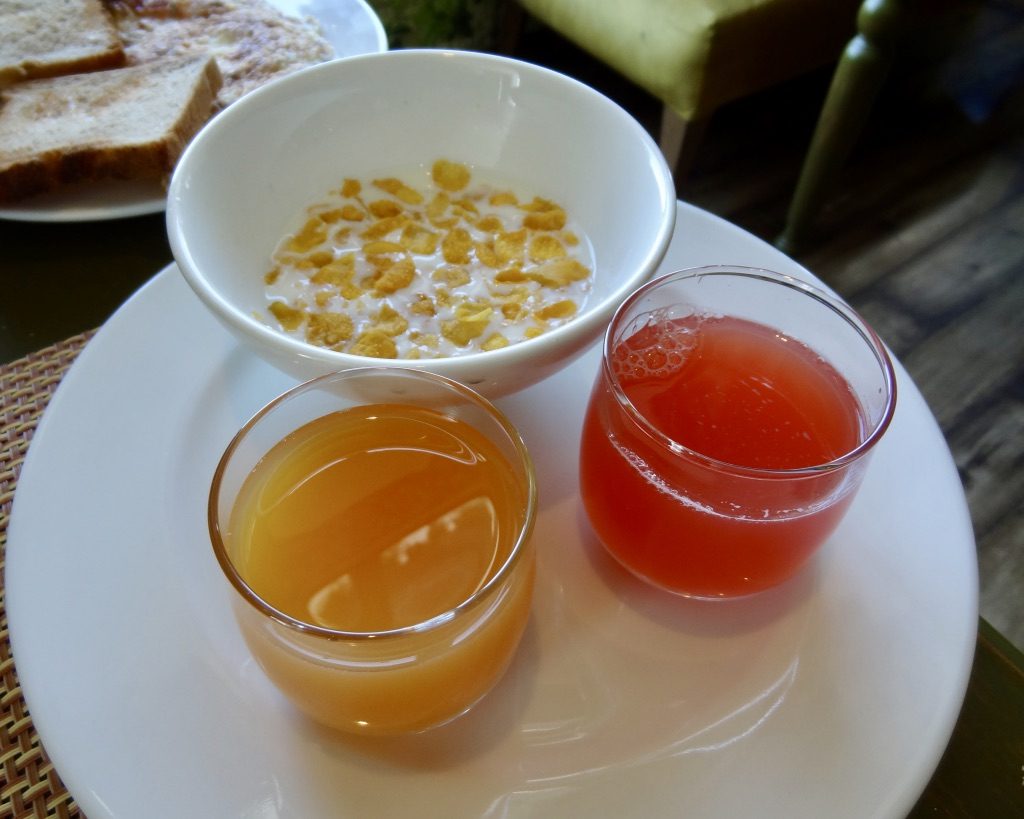 Charcoal, the open air restaurant is not operational as they don't have a liquor license yet but one evening we thought of sitting under the open sky and enjoying the breeze of Mussoorie, the queen of hills!  We even enjoyed a few snacks before heading to the dinner buffet at Random! In snacks we tried Dahi Ke Kebab! Though they didn't look like the usual Dahi Ke Kebab but it was the sprinkle of chaat masala that did the trick for the crispy kabab made with hung curd, cheese and green chilli. The Paneer Haryali Tikka was amazing! The fresh cottage cheese was marinated well giving us an amazing taste. The freshness ensured that the soft paneer just melted in our mouth.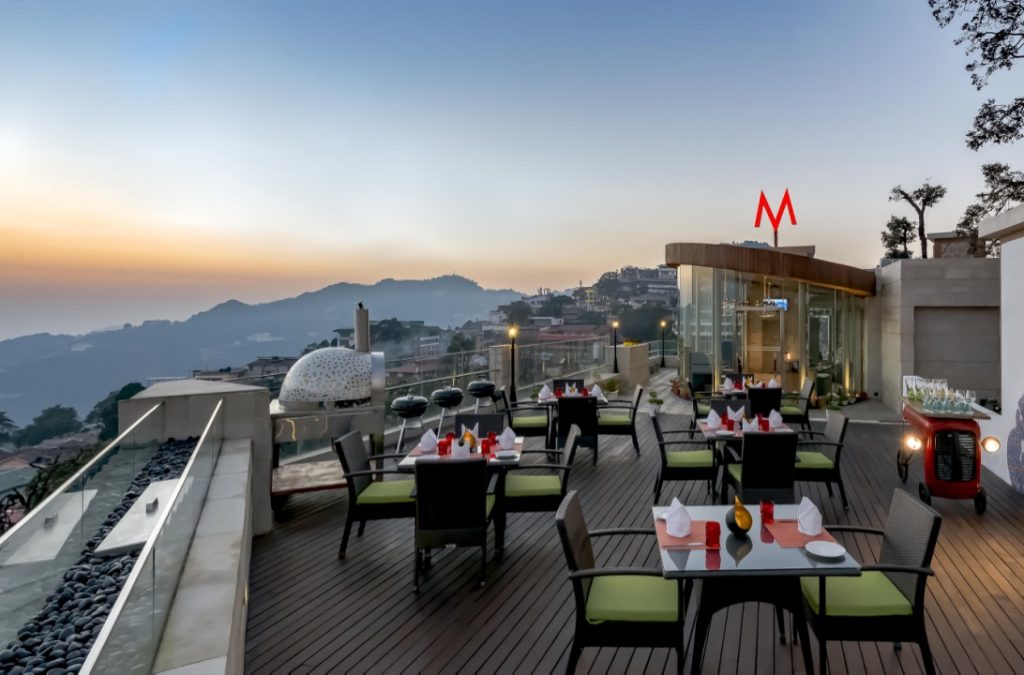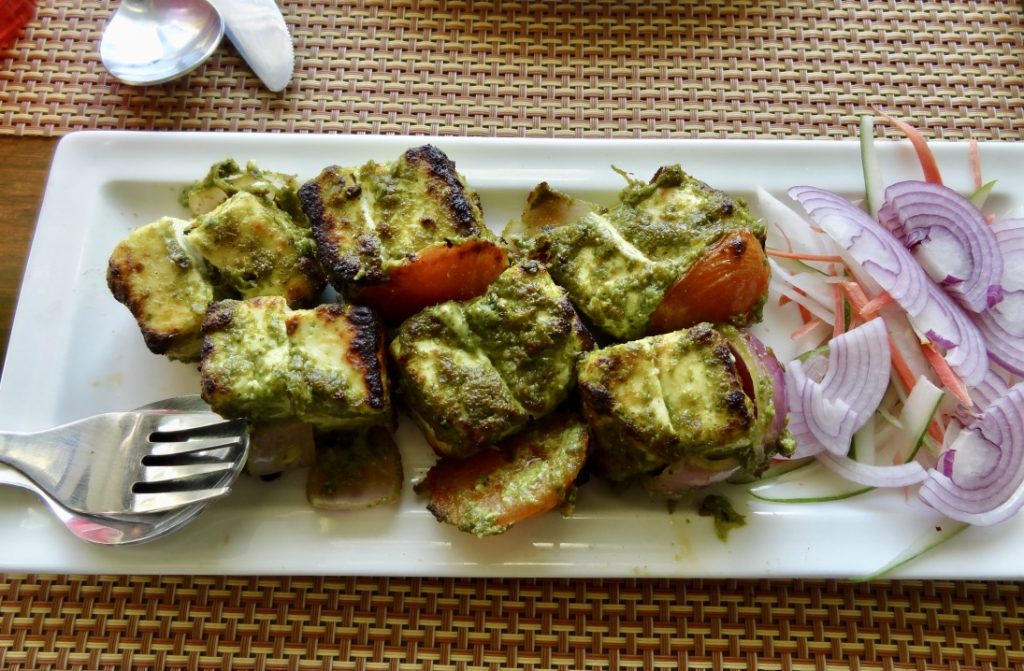 A must try is the Grilled Veg Sandwich with a filling of lettuce, cucumber, capsicum, cabbage and tomato served with fries and a little salad. We had it just before leaving so that we don't feel hungry on our way!
SPA:
The Spa gave a calming effect as we entered! Play of green and blue across pillars, tables, chairs & couches with printed cushions made an impact! As we entered, there was a showcase which had a neat display of different elements from flowers to bottles to small plants which looked really appealing. The bird painting on the glass windows looked beautiful and appealing too! Ceiling adorned birds which made the big space even more lively.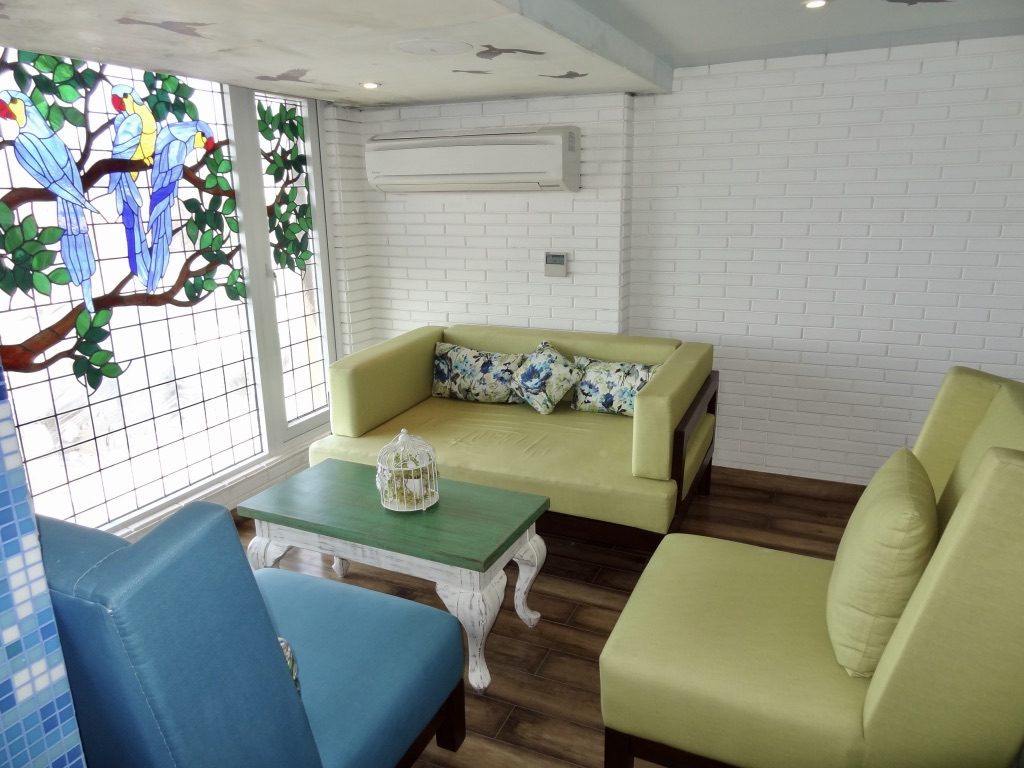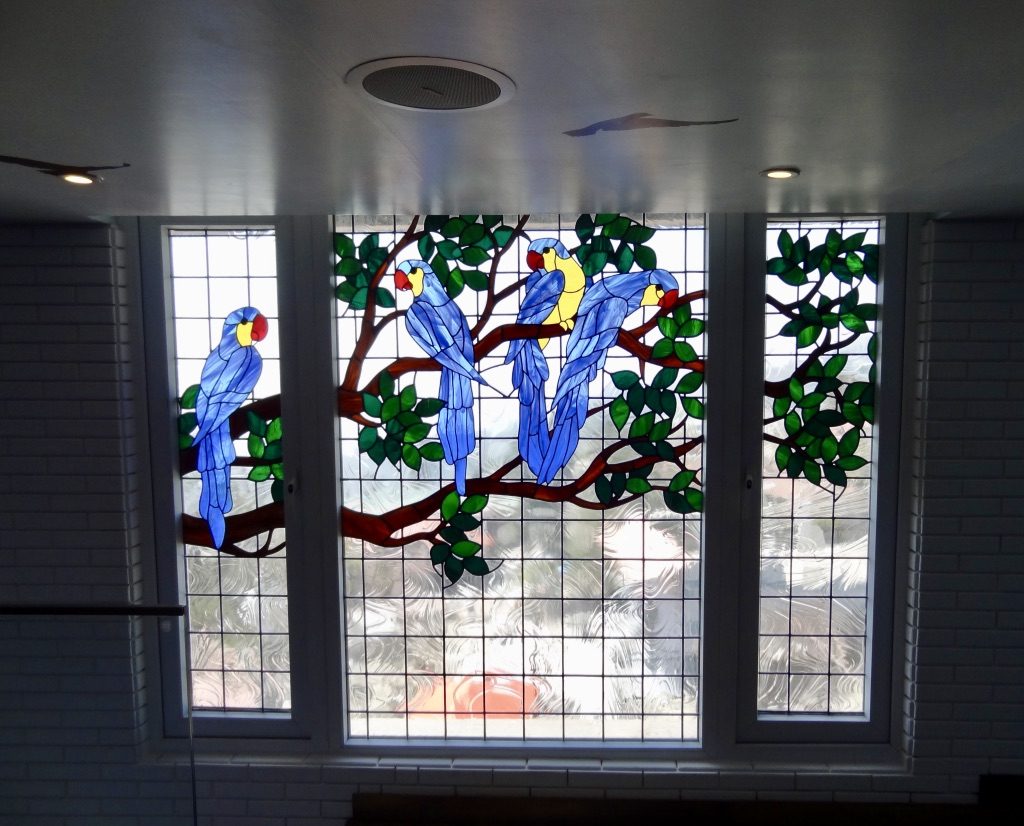 The therapist showed us the Spa menu which had an array of massages to choose from. From Abyangham, Deep Tissue, Swedish, Aroma Healing, Balinese, Lomi Lomi to even Ayurvedic facials, chocolate body scrub, foot reflexology, back & foot and Headonist. A detailed explanation was provided for each of the spa therapy for a person to decide which spa to take according to the requirement. I was in the favour of a light massage to help me de-stress and rejuvenate me for the days to come! The therapist suggested Swedish which is the most popular type of massage. She started pressing the acupressure points from the toes to the foot and then going up on the entire body! Those 60 minutes were a bliss as I was totally relaxed and enjoyed my massage! Post the massage I entered the steam room to help me relax more after which I headed for a shower.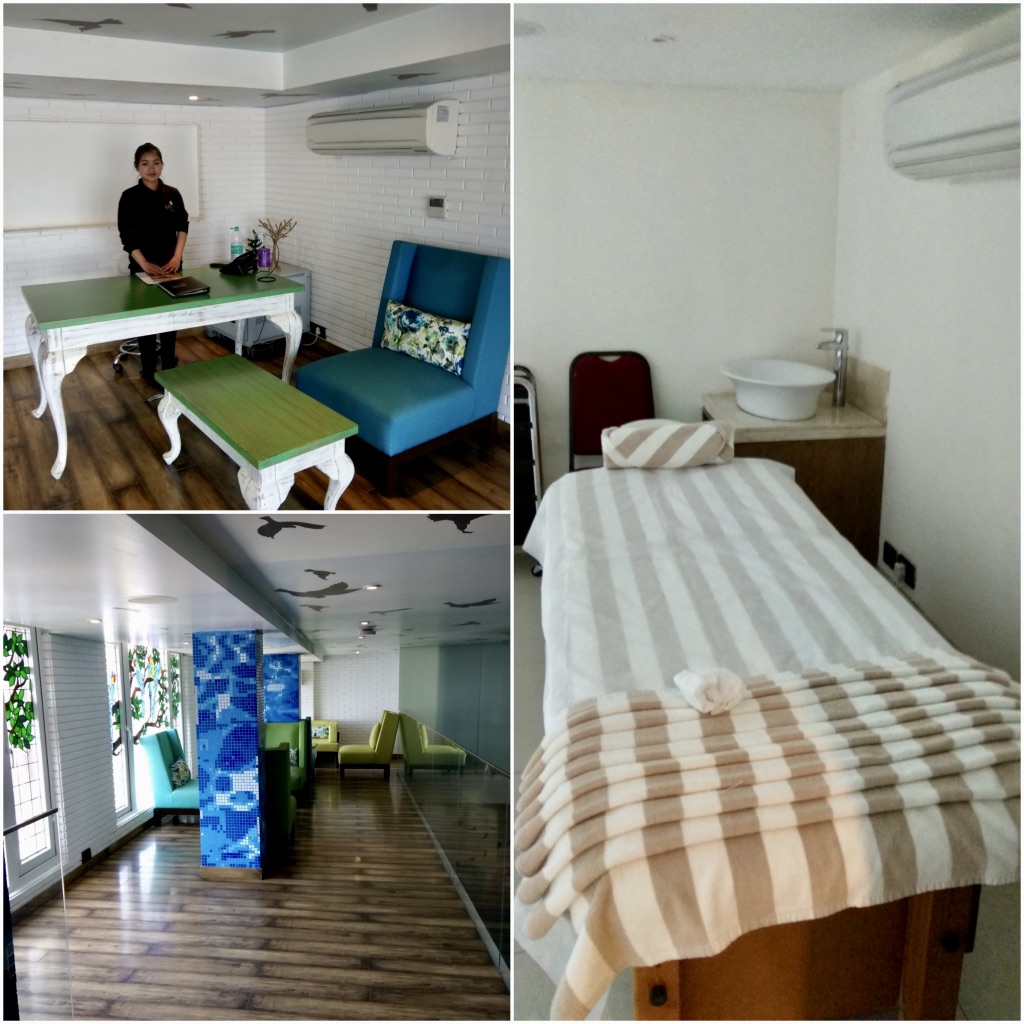 If your idea of a getaway to the fills is as fancy as mine, head to Mosaic Mussoorie! Click here for booking your stay at Mosaic Mussoorie. If you would like to view more pictures of the hotel, you could check out my Instagram!
---
Address: 
Mosaic Hotel, Near Barrier, Picture Palace, Mall Road, Mussoorie, Uttarakhand
Contact: 
0135-2636200