We are all used to believing what we see. At times we see things which are difficult to believe!
When I got the revolutionary phone Coolpad Cool 1, I didn't want to capture only the obvious things but something unobvious. Afterall we can't waste the great features of the device capturing only the usual or obvious but something different where it's difficult to believe what we see! So while I was in Thailand to enjoy my vacation full of sightseeing, shopping and adventure activities, I escaped from Bangkok to Pattaya to hop on to Ripley's Believe it or Not. Though I have experienced the place during my visit to London as well but it's always fun to revisit the facts and pen them down so that we know what people around the world have been upto!
Would you guess how big is a chicken egg? Yes, the same egg which we use to make omlette or a French toast. Wikipedia says a chicken egg varies from 1.25 oz to 2.5 oz (Peewee to Jumbo) but at Ripley's we could not believe our eyes when we saw- a biiiiiiiiig egg which is known as world's rarest egg, discovered by Explore Norman Elder of Canada. The egg is as big as 183 normal size chicken eggs!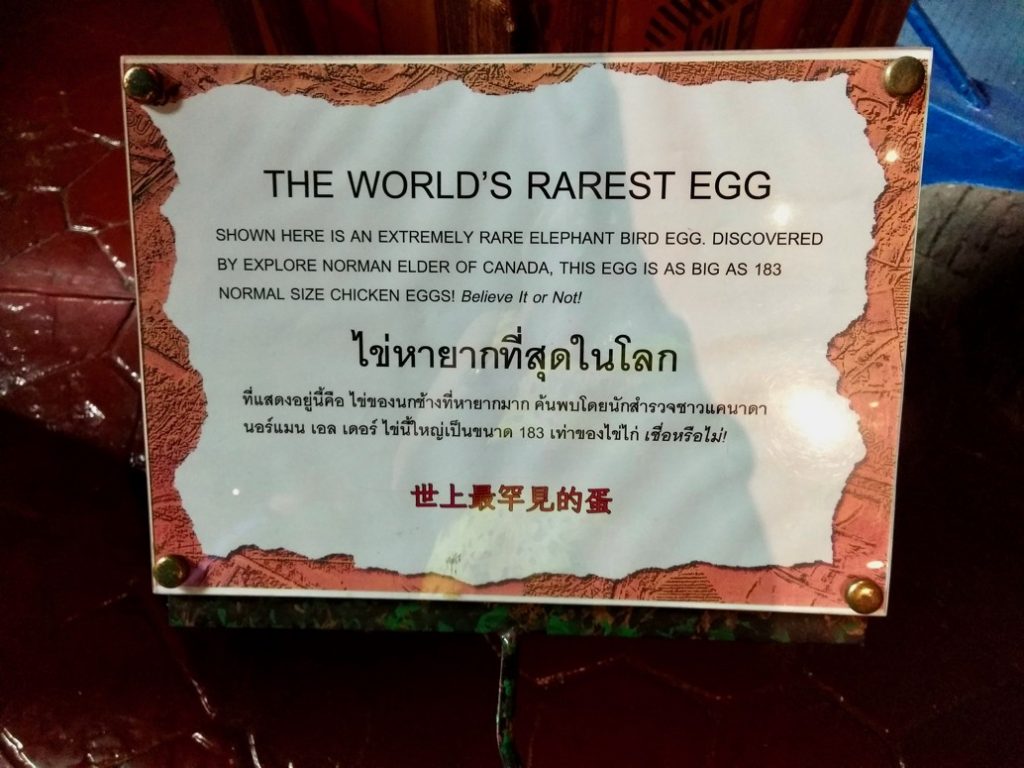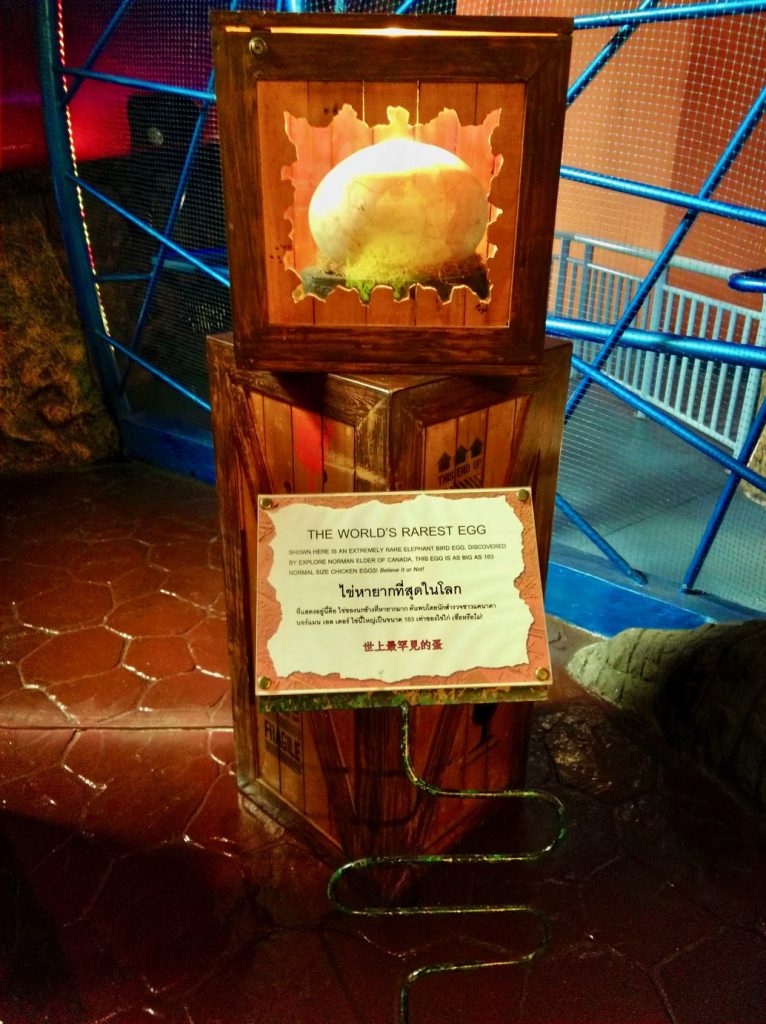 What do we do with lint which come in our woollens. We all hate them, remove them from our expensive garments and throw them away but what if we tell you that one could make meaningful things from this throwaway thing! Slater Barron of California, USA created portraits from lint found in her electric clothes dryer! A graduate from California State University with a Master of fine Arts degree, Slater Barron has been creating art from lint for nearly 20 years. In addition to creating tradional frame size paintings, such as the portrait at Ripley's of Thailand's king, she also creates life size three dimentional room installations that feature drapes, sofas, television and even people, all made from lint. Hats off! Believe it or not!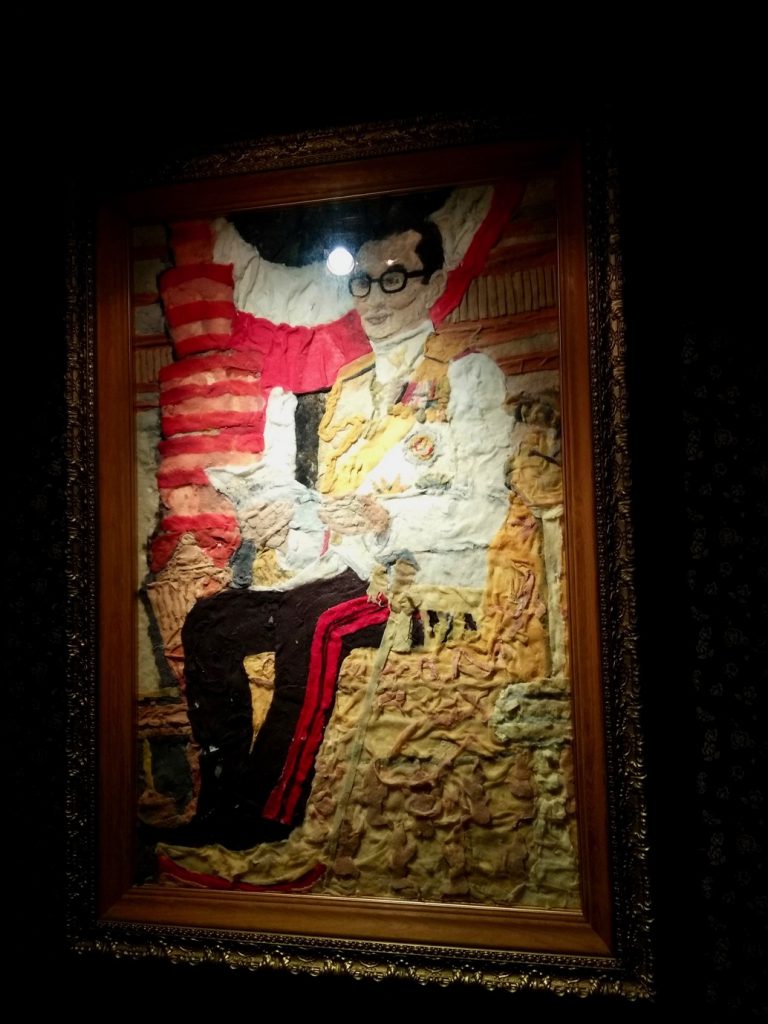 Have you seen Wool Art? No, this is not a typo for Wall art, we mean Wool Art. Vera Selby of Newcastle, England makes Landscape portraits using strands of wool instead of paints! Isn't it so interesting? The intricate material has been given a new dimension with wool art!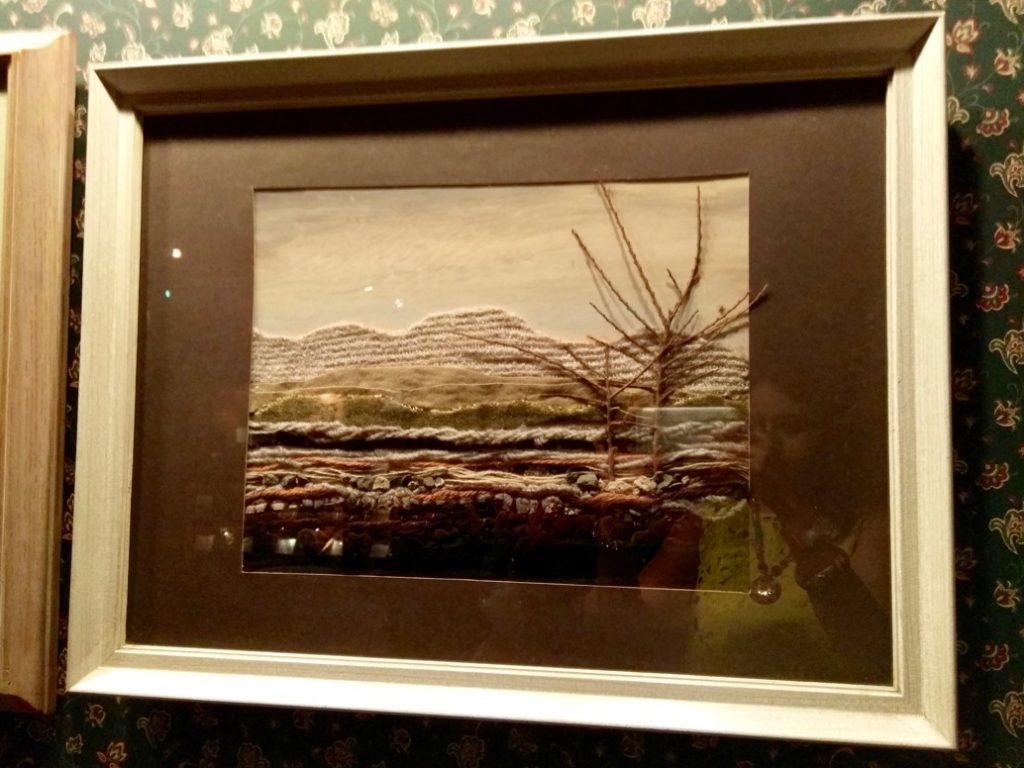 What are stamps used for? We all know they are used for sending letters. Some of us at some point might have even collected stamps of various countries as a hobby but has anyone heard of a stamp painting? Gwen Kirkbridge of Hemet California, took up stamp painting in the 1970 and has since created dozens of masterpieces. What we witnessed at Ripley's was a map of United States made completely of stamps, and bordered with stamps of flags of every state!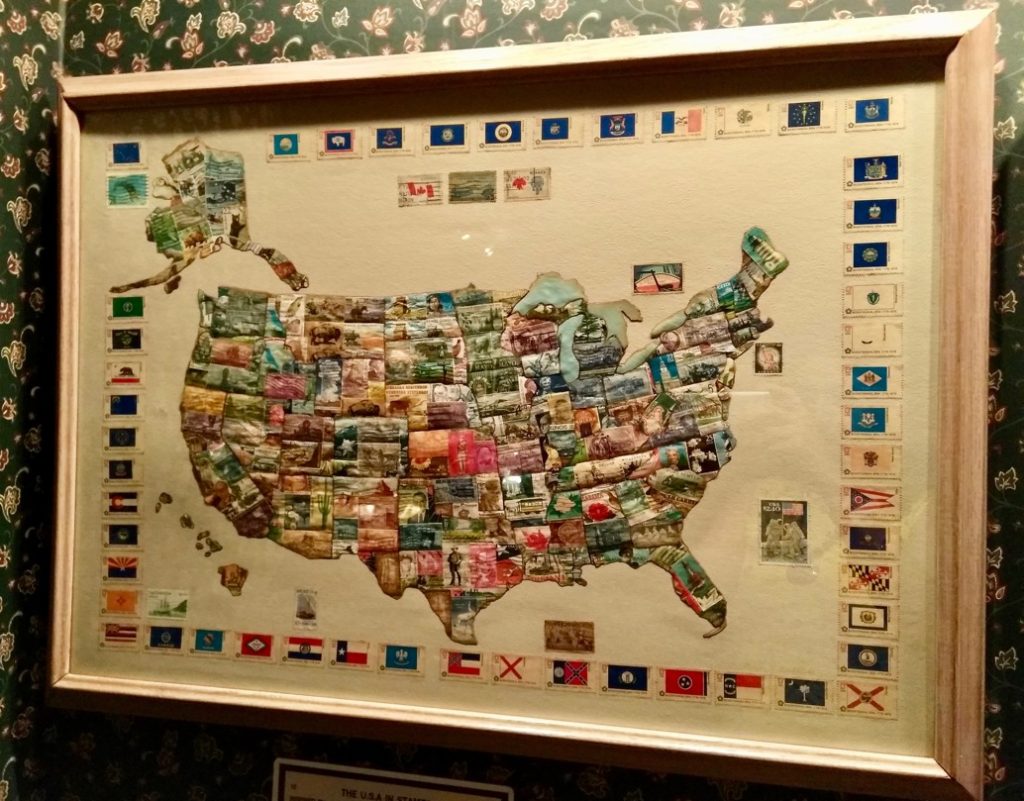 Do you know how many toes does a cat have? Normal cats have a total of 18 toes, with five toes on each front paw and four toes on each hind paw but we saw a picture of 2 kittens in the possession of the Humane Society in Allentown, Pennsylvanis wherein both were born with 7 toes on each paw!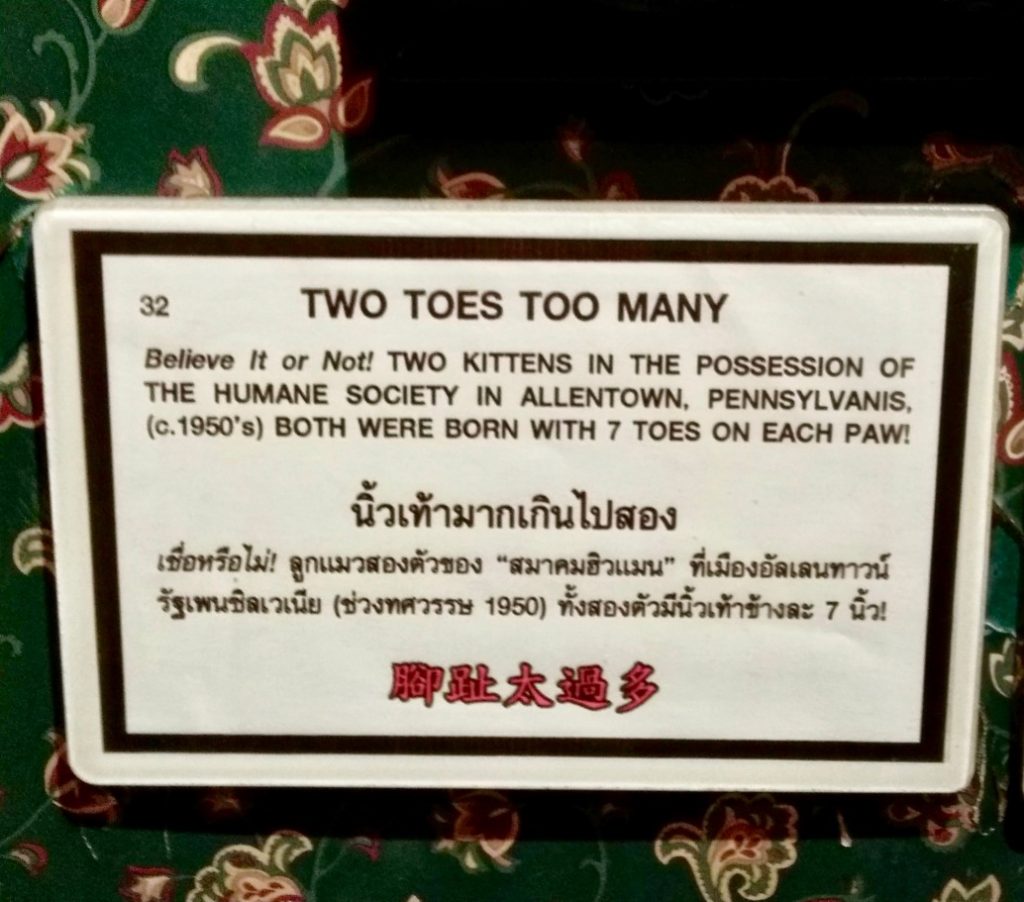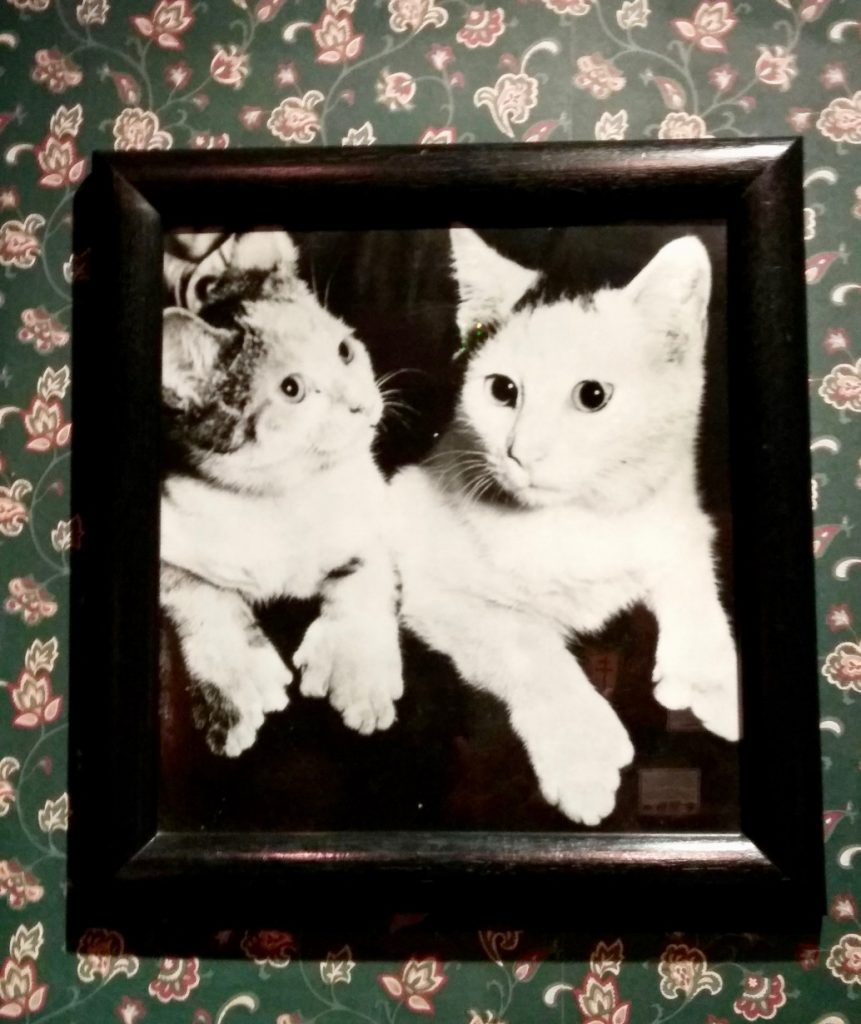 We all have different chairs for ourselves. Kids enjoy the small cute chairs while we adults enjoy the normal sized chairs which fit us while eating, relaxing, studying or working but we witnessed Giant Chippendale Chair at Ripley's. Many circus performers of the 19th century became quite wealthy travelling the world billed as the world's tallest man. The world's tiniest human or the world's smallest married couple in the World, those who could afford it! Like General Tom Thumb, decorated their homes with the furniture customized to fit both their budgets and their bodies!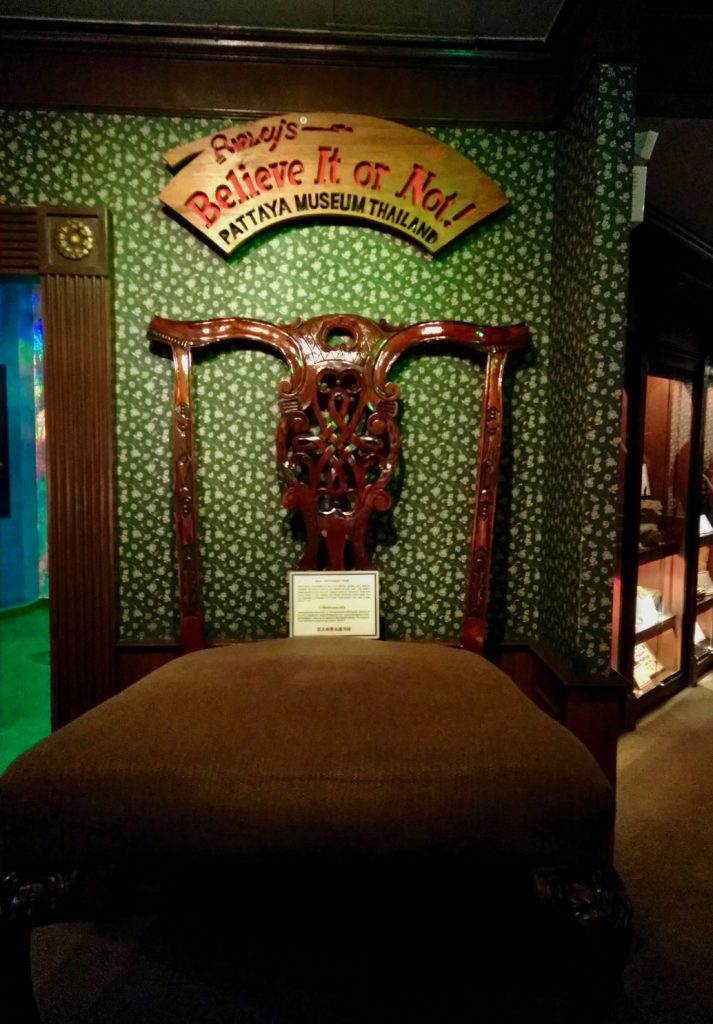 We all know of optical illusions but what about an illusion of death! We witnessed a skull, no, children playing in a window, no, skull, no it's an optical illusion, created by the Italian artist Gallient which viewed from a distance appears to be a skull but a close up shows two children playing in a window. Do comment on the section below to tell us what you see!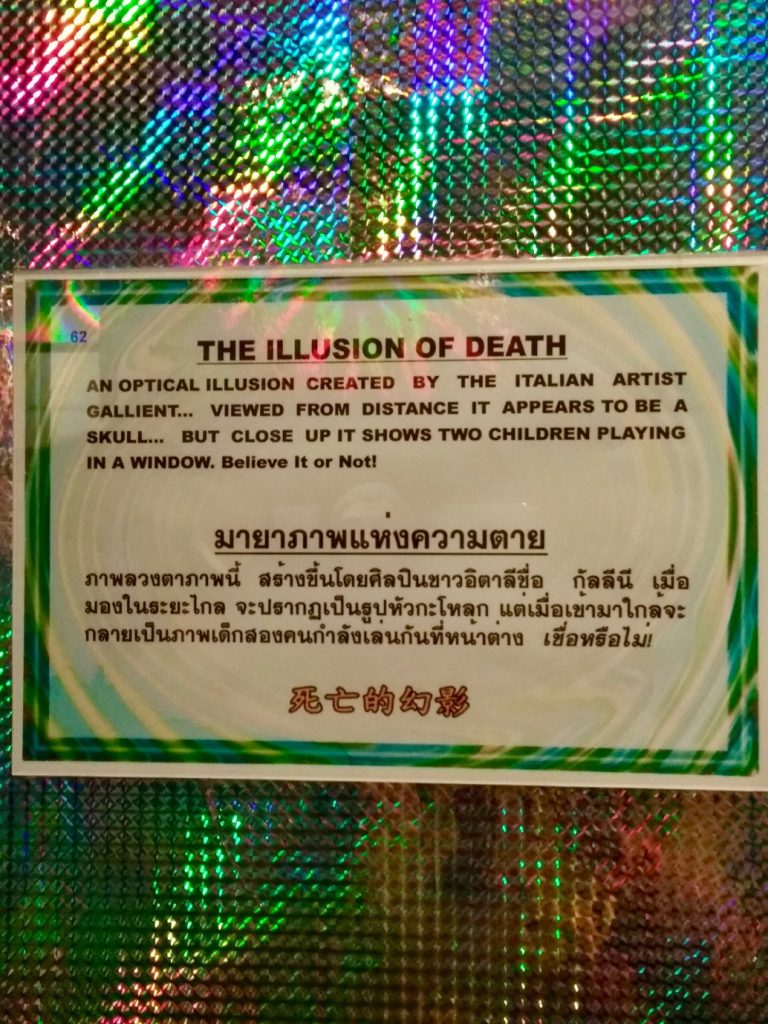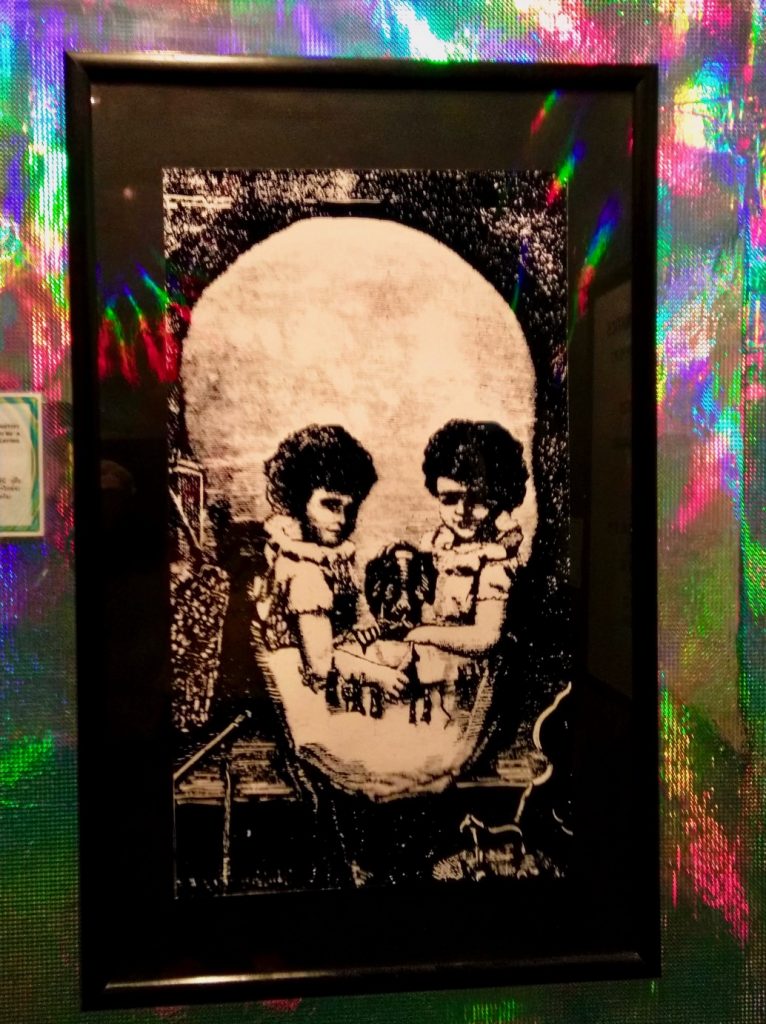 Another optical illusion was how a duck turned into a rabbit or vice versa! We saw a duck at Ripley's but when we rotated the same it turned to be a cute littlle rabbit! Isn't it so cute! Creativity has no bounds!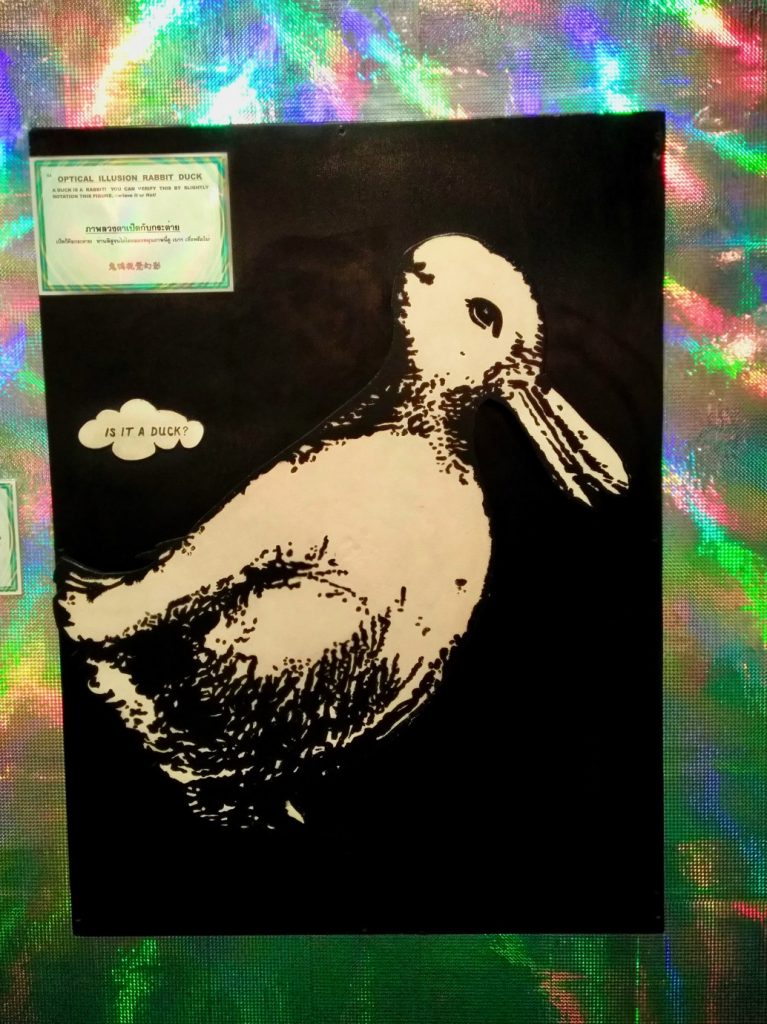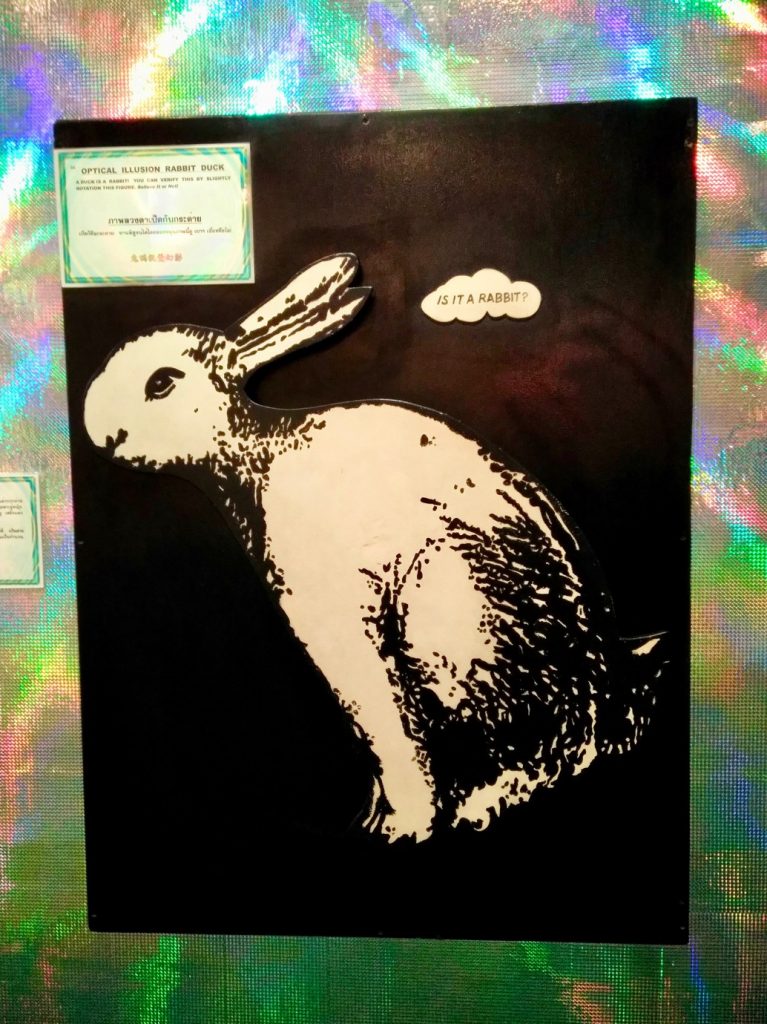 Don't we all love the tattoos! Even I love them but scared of the pain to get inked! Can you believe that someone actually got inked head to toe! Appearing at Ripley's, 1939 New York City Auditorium billed as the strangest looking man in the world, Omi was completely tattooed from the top of his head to the bottom of his feet. Isn't it marvelous?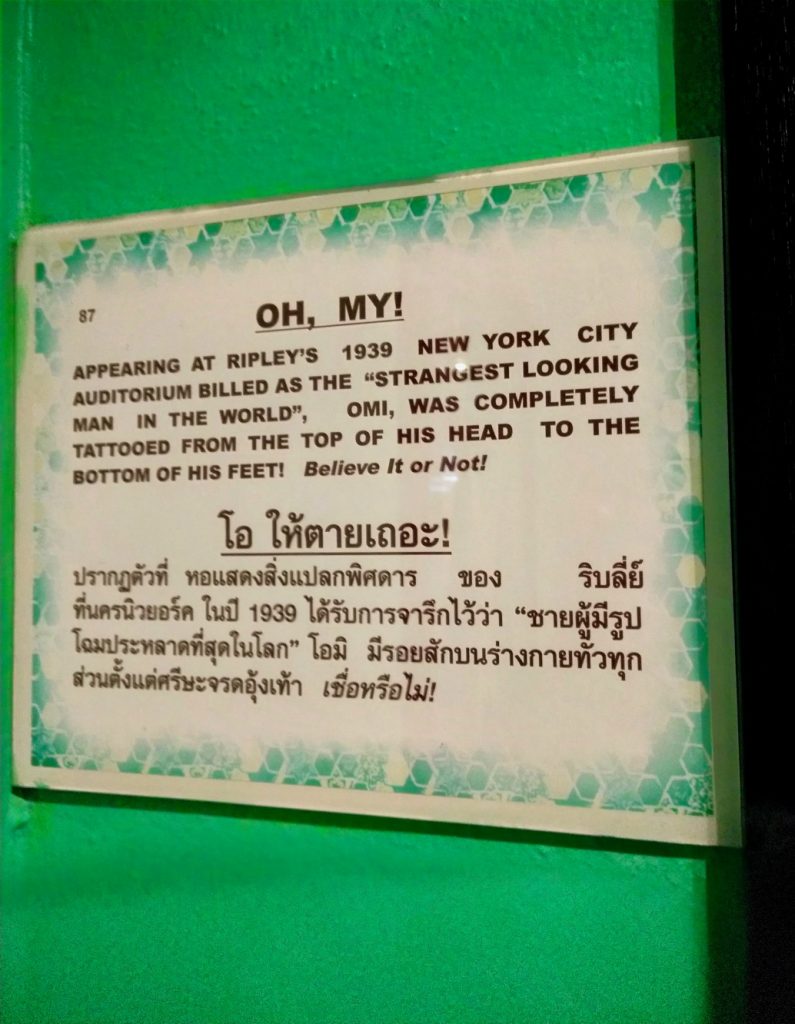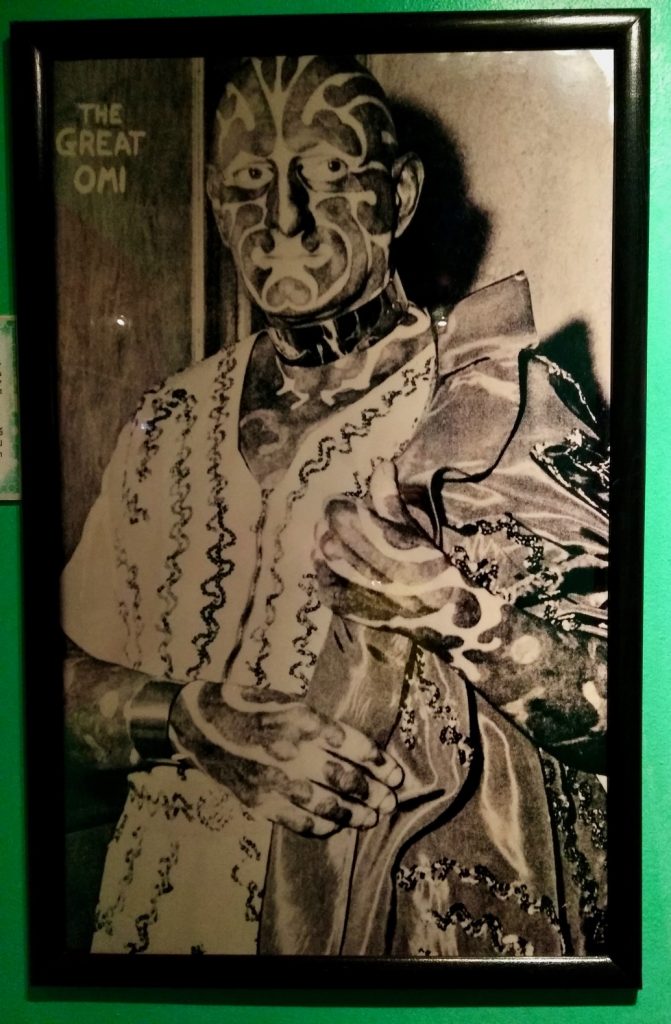 We all love our tresses! We oil them, colour them, straighten them, curl them but can we make something of use out of them? Ever heard of the Human Hair Purse? Lyndall Toothman of Kentucky, USA makes clothing and women's accessories from human hair! Shown at Ripley's was a fashionable woman's purse woven by Ms. Toothman from her own hair!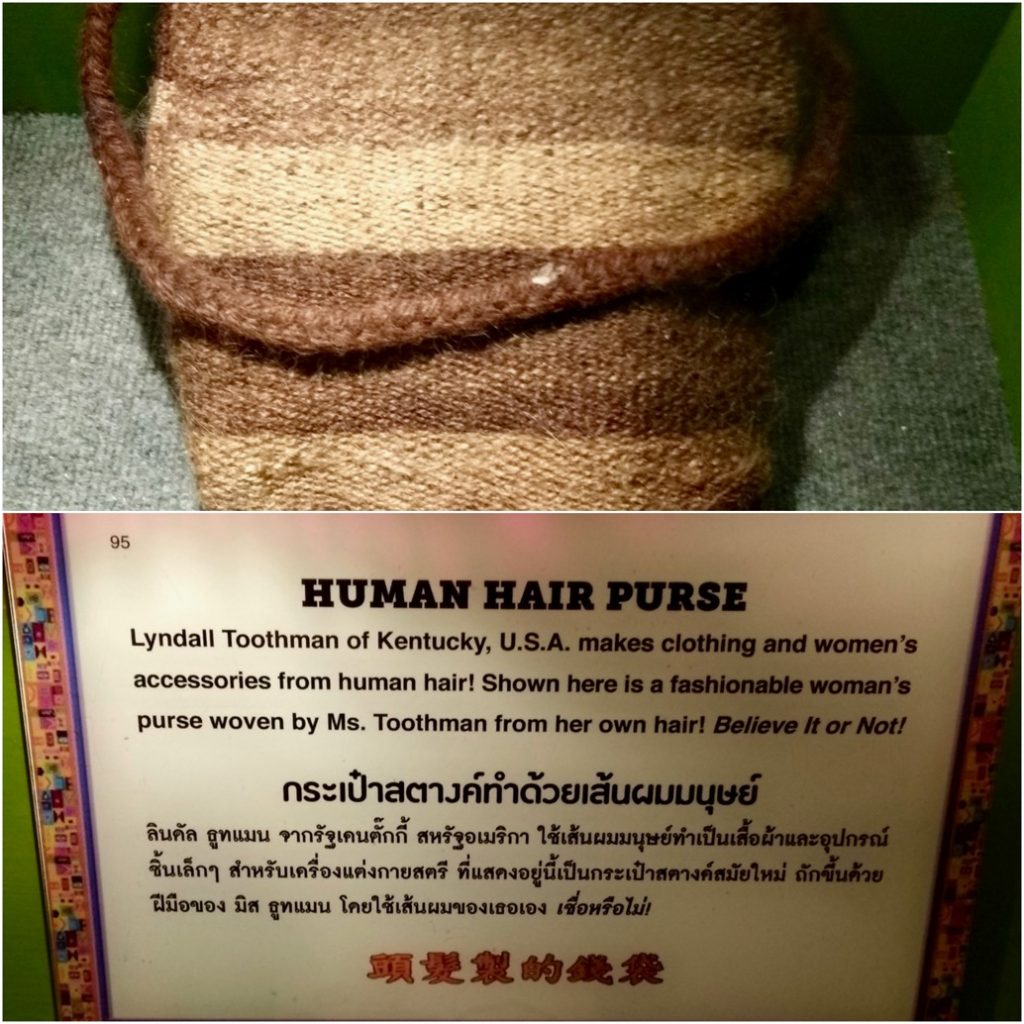 The above was about human hair what about hair from our petdogs? Yes, that has also been effectively utilized 😉 We saw a sweater made of dog hair! Woven by Lyndall Toothman of Kentuchy USA, the sweater is made entirely of the hair from her pet Samoy dog and accessorized by elk antler buttons!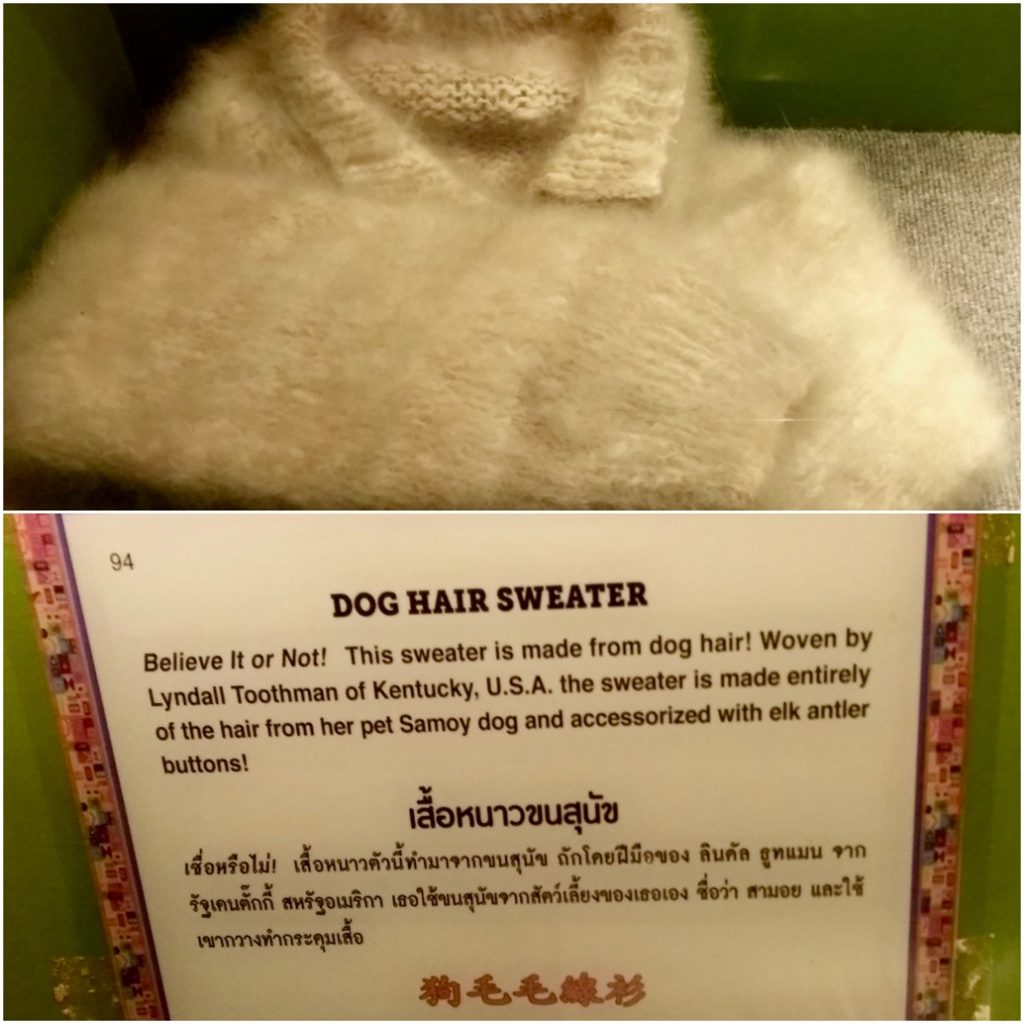 We have all heard of nose piercing but what about lip piercing. Yes, some of us would have even heard or seen that generally these are inserted to put the little piece of jewellery. What we witnessed was something different! Women of Sara Tribe in Chad, Africa have their lips pierced when young and as they grow older insert wooden plates in them to make them unattractive to raiders. In 1934, Ripley met a Ubangi lady who could insert a container for a 400 motion picture reel into her lips!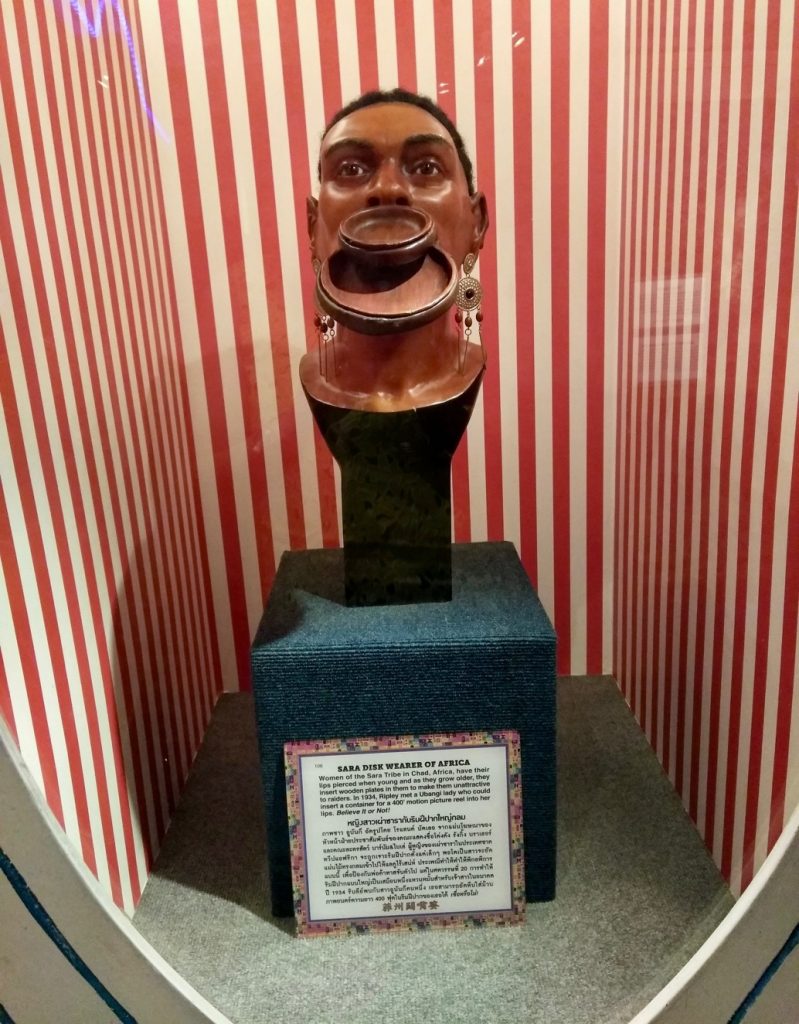 We all have 2 pupils in total! One in each eye! What if we tell you that there is someone who was born with four pupils! Yes, Liu Ch'ung was born with double pupils in each eye! Despite his abnormality, he became governor of Shansi, China and minister of state on 995 A.D. Later, through an affair with the dowager empress, he had his son proclaimed heir apparent of all China!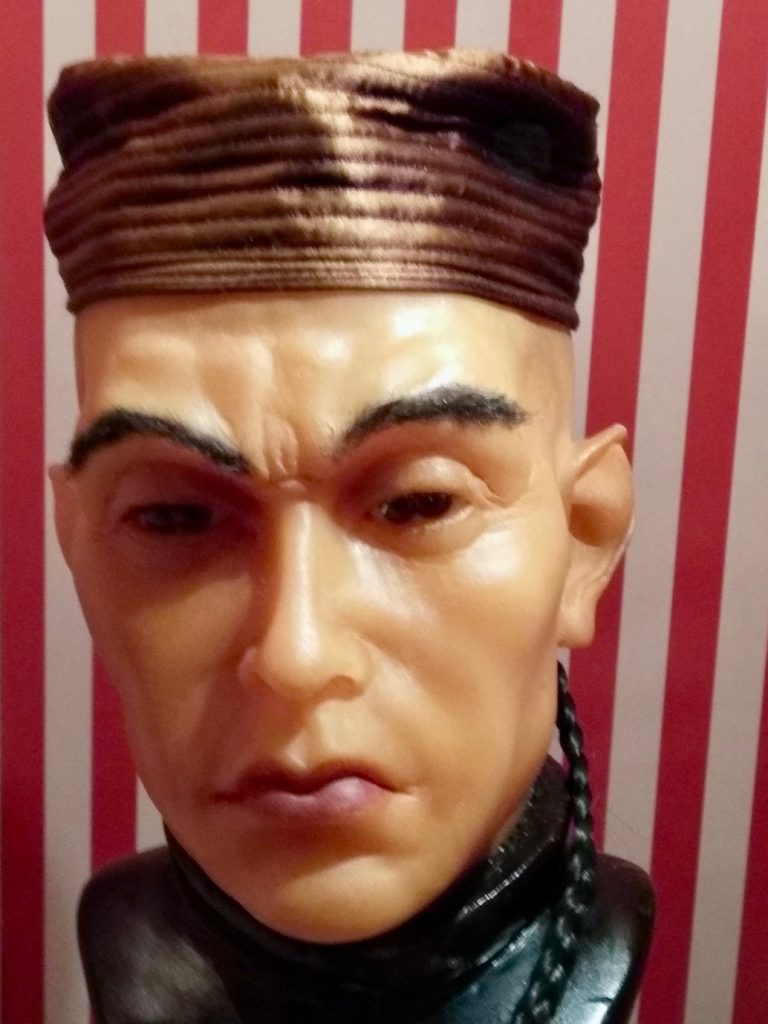 What will be a height of our tallest friend. At 5'7'', I am one of the tallest person in my girls gang but would you like to know about the tallest man who lived? Robert Wadlow, born to normal parents started his abnormal growth at age 2 following a double hernia operation. At age 8, Robert was already 6'tall, by the time he was 13, he was 7' tall! When he died in 1940, at the age of 22, Robert Wadlow wore a size 25 ring, had an arm span of 9.5, weighted 440 lbs, wore a size 37 AA shoe and was 8'11'' tall!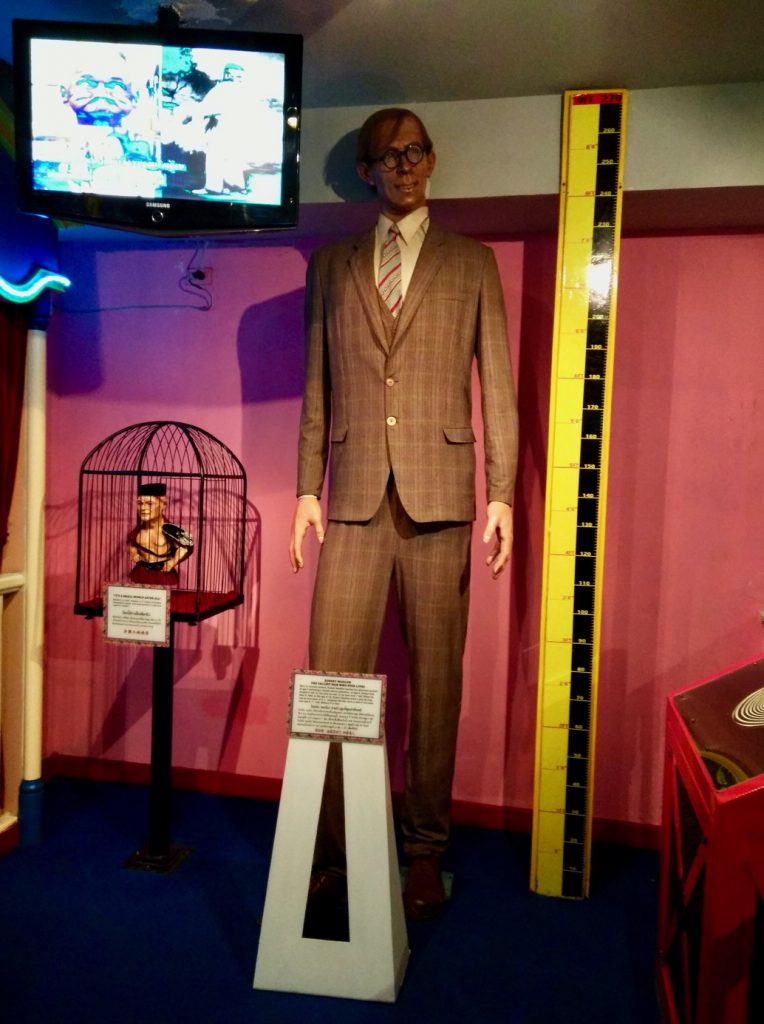 Would you believe Ripley travelled to over 200 countries, more than any other person in his time searching from the odd and the unusual. He often visited the remotest corners of the world, and reported his findings in the movies and on popular radio programs! Thanks to ChicLifeByte's lens partner Coolpad Cool 1 and Ripley's that we were able to get you the information and images sitting at the comfort of your home.
Coolpad Cool 1 comes with a 13-megapixel dual rear camera and you can clearly see the awesome magic of the dual camera in the pictures with a sharp & bright resolution without any pixelation. It also has an 8.0 MP front camera (which Is great for selfies) and 4+32GB large storage memory so that you can keep clicking and not worry about deleting! Coolpad Cool 1 also comes with 4000 mAh super battery with fast charging. Most of us have survived on DSLR for great images till now as phone images have not been upto our satisfaction but times have changed. We loved the numerous options in the camera – long exposure mode, panorama, night, smart view finder and enables us to capture even in low light conditions. Coolpad Cool 1 also includes intelligent viewfinder, BFC algorithm and Dual 6P lens. Even defining the closest feature of oneself, an object, an animal or a living being is possible.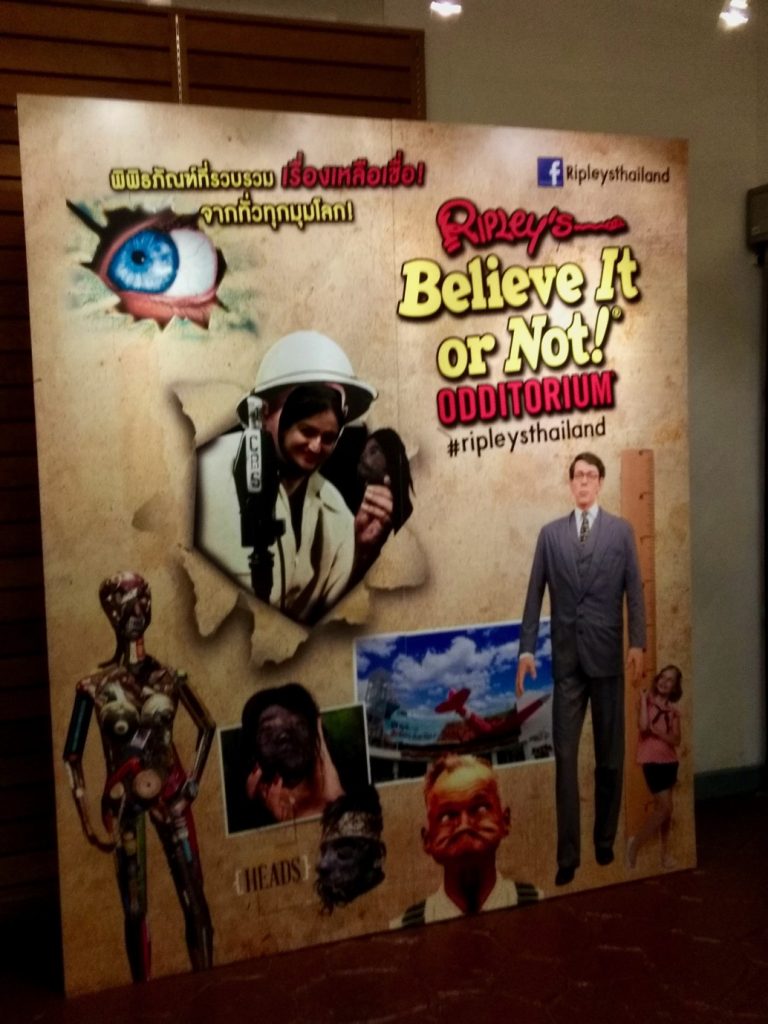 This was ChiclifeByte's attempt to showcase unusual things from across the world. Believe it or not, they are true to the core, including Coolpad's Cool 1's features which come at an affordable price of Rs. 13,999/-
If you would like to know more about the cool Coolpad Cool 1, you could read ChicLifeByte's launch blogpost here and if you would own the revolutionary device, just click here.
PS: All the photos and pictures above are captured from ChicLifeByte's lens partner Coolpad Cool 1!