Pampers recently organised an exclusive preview of the New Pampers Premium Care Pants for the first time in India at Vivanta by Taj, Khan Market. Pampers, the leading diaper brand in the world for babies happy healthy development showcased a never seen before innovation via powerful demonstrations highlighting the softness and dryness of the new Pampers Premium Care Pants.
The birth of the Pampers brand is arguably P&G's best example of what happens when there is healthy dissatisfaction with the status quo. For over 50 years parents have trusted Pampers to help their babies get the most out of love, sleep and play. Everyday pampers serves over 25 million babies in more than 100 countries around the world.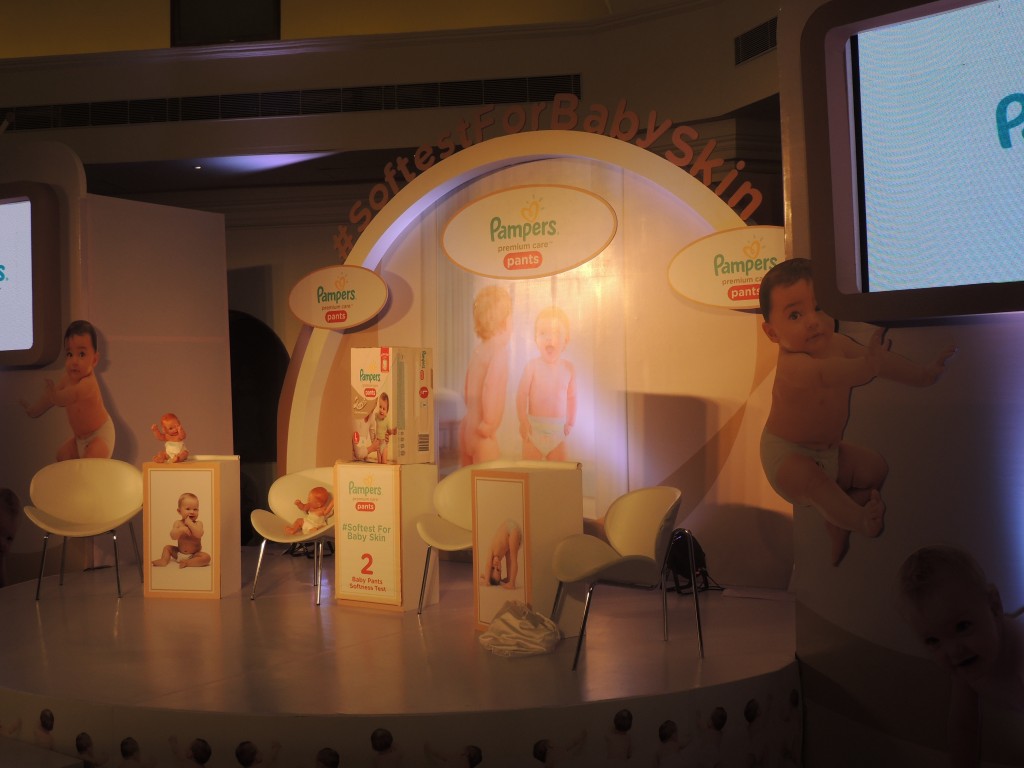 A Clean Baby=A Happy Baby
Diapers play a vital role not only in a baby's health and well being but also in ensuring hygiene for the whole family. Babies are happier with the feeling of being free, which gives them a chance to explore the world in their own way. Every new move, new experience and new discovery help baby to develop emotionally, mentally and physically. Babies need to feel dry and soft in their pants/diapers so they will hardly notice they are wearing them.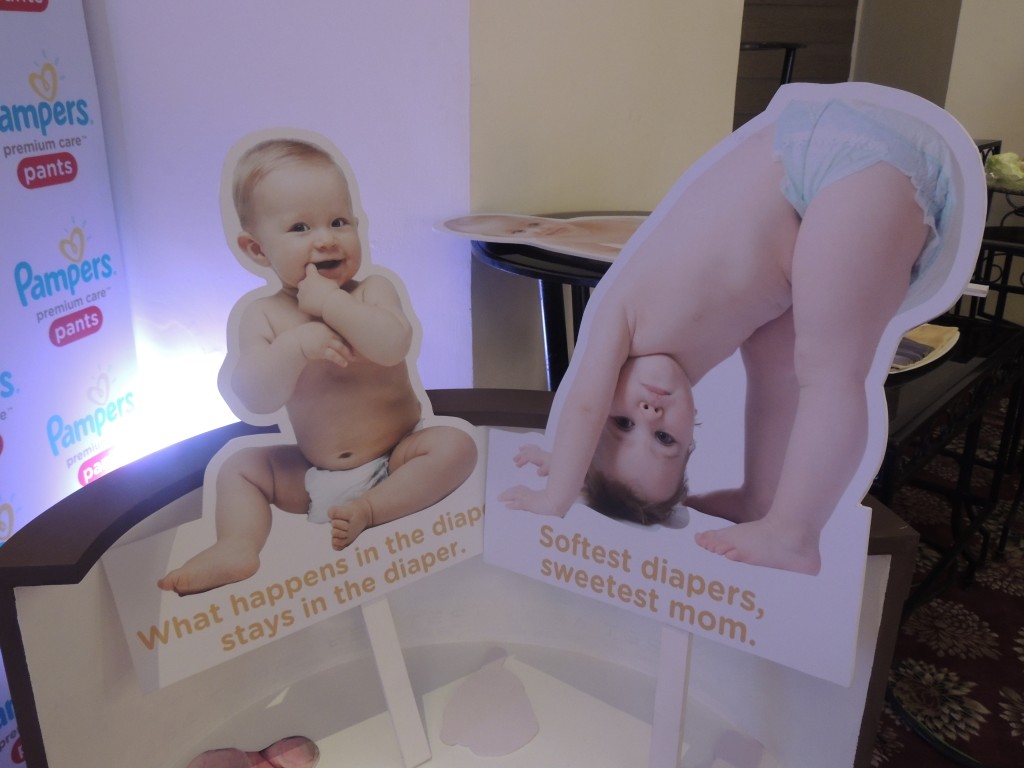 New Pampers Premium Care Diapers claim to be India's softest diaper ever-so soft that a baby won't even notice! Big Thanks to Pampers 5 Star Skin Protection.
★Soft materials/fabrics are specially woven keeping in mind delicate little bottoms.
★All around soft waistband and soft cuffs for comfortable snug fit minimizing leakage.
★Upto 12 hours of dryness.
★Layer of Baby lotion inside the diaper.
★Wetness indicator with easy disposable roll up.
The Pampers panel of experts present at the exclusive preview were Actress & Celebrity mother Tara Sharma, Child sleep consultant-Ajita Gopal Seethepalli, Pampers R&D Expert-Dr.Wei Sing Long and Actress & Television presenter-Mandira Bedi. Product demonstration clearly showcased Pampers Premium Care Pants as the softest diaper amongst all, through touch and feel of softness.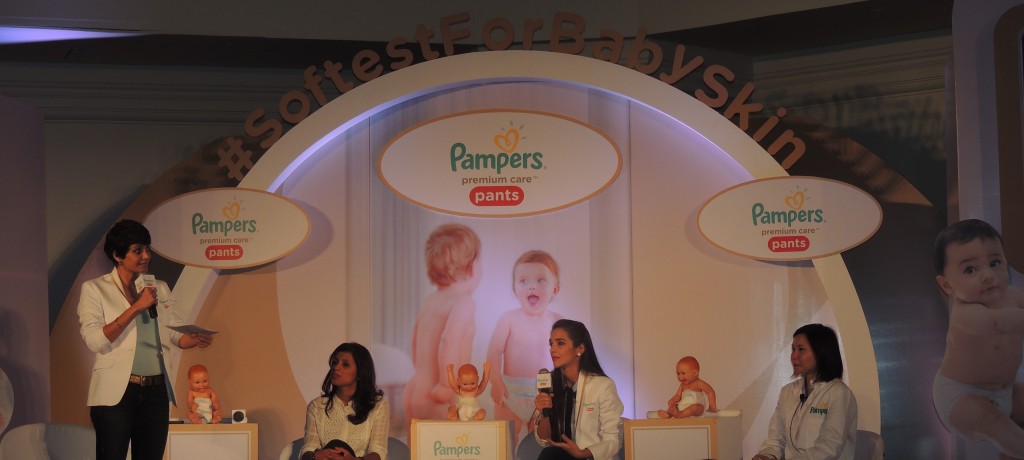 Mandira Bedi said, "A child's interest in his environment, beginning from the crib is limitless and most importantly natural. There are hundreds of unusual sights, feelings and thoughts that each baby experiences as they discover and learn, making this the most significant time to encourage exploration. A baby's skin is smooth, soft and highly delicate and needs that extra care and attention.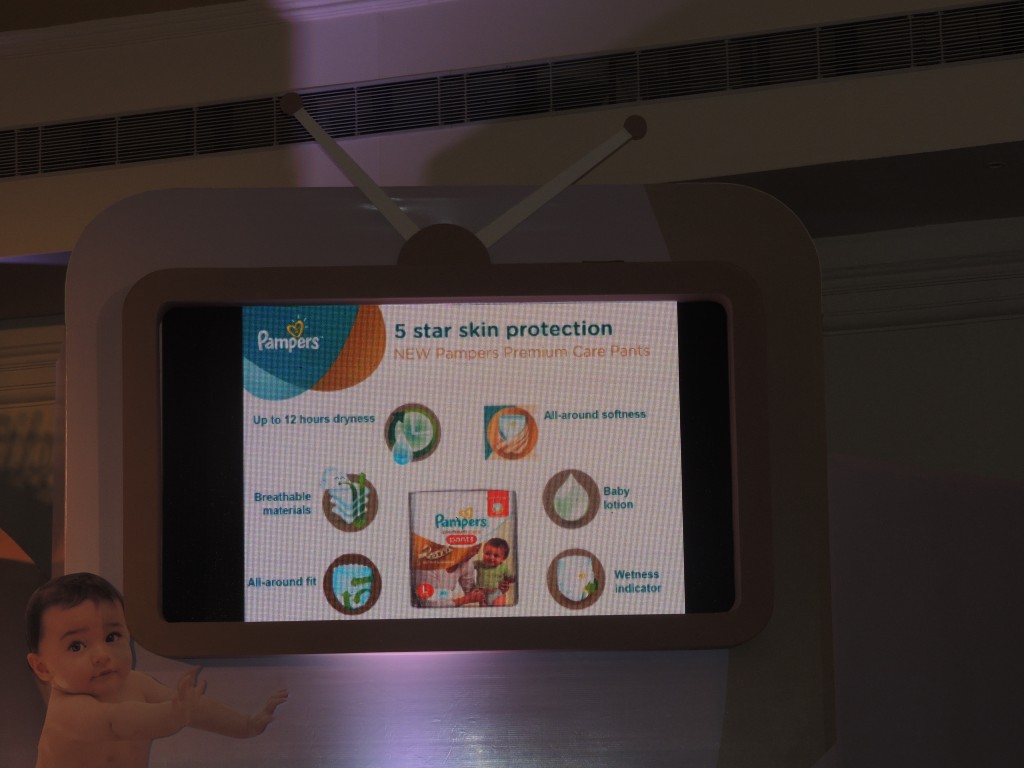 Tara Sharma shared her personal motherhood experience expressing the need for a premium soft and dry diaper for the overall development of the babies. Softness is extremely important. She believes that soft waistbands and soft cuffs are vital for making baby comfortable in diapers.
Ajita Seethepalli said, "The importance of a good diaper (in terms of softness, dryness and fit) should not be underestimated. Babies have to be physically interacting with their environment in order to learn and understand it. Diapering baby in soft and dry pants like Pampers Premium Care can be a great way to help enable undistracted exploration, giving him the giggling feeling of freedom you both love."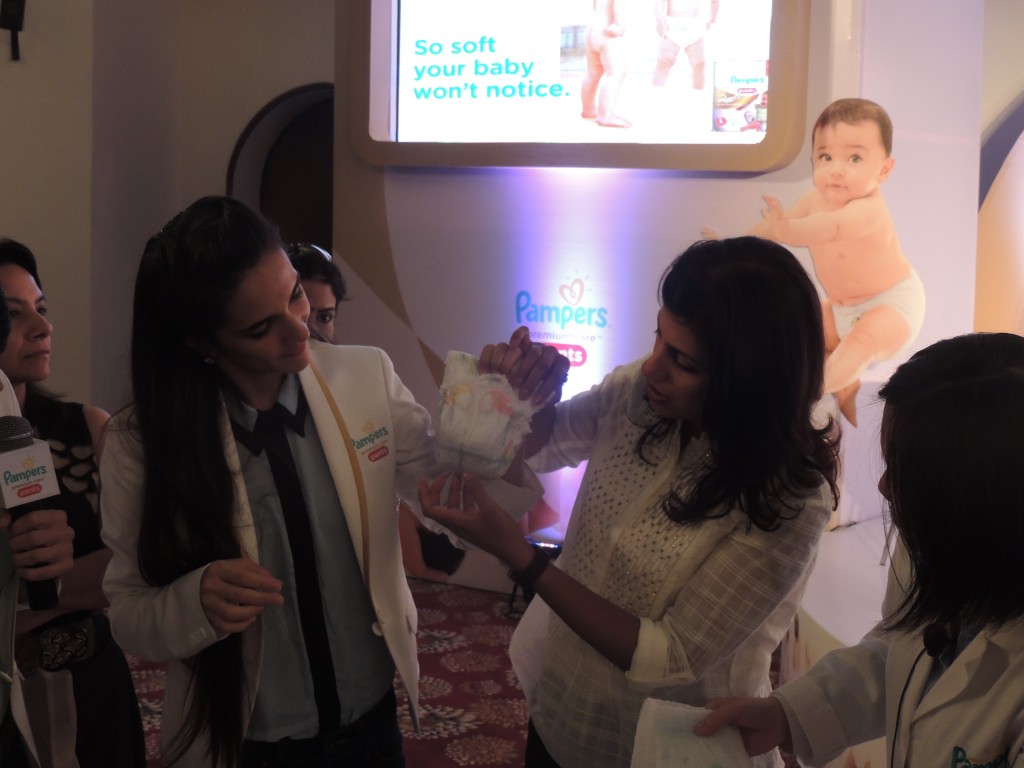 She showcased her expertise, drawing an interesting connection between softness in a diaper and a baby's sleeping pattern. She also educated all about the importance of continuous sleep and uninterrupted playtime, which has a direct correlation with the cognitive, mental and physical development of babies.
Scientist & R&D expert Dr.Wei Sing Long demonstrated various features of the new product and conducted few tests to scientifically prove 'The 5 Star Skin Protection'. Softness test started by voting for the softest diaper, whereas Patch test focused importance of lotion, used in the inner lining of the diapers. Lastly Dryness test was conducted ensuring dry surface with use of absorbent magic crystals.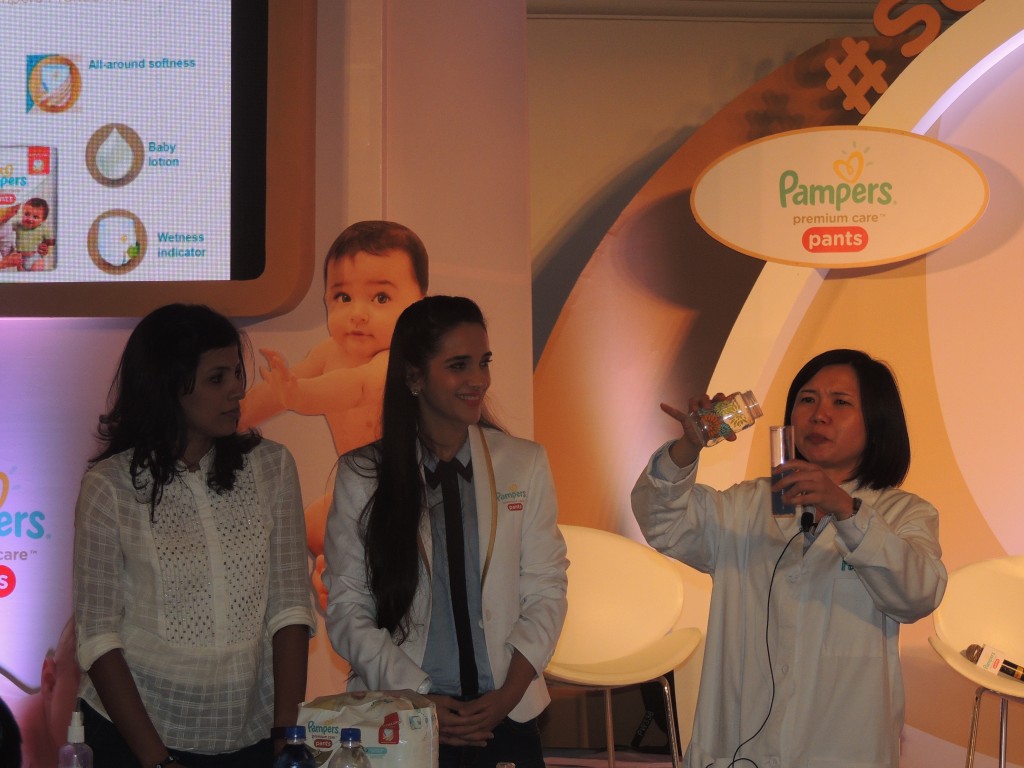 The preview event was an informative, exciting and fun filled evening. There was so much more to know about the simple yet crucial product of parenting 'Diaper'. Mothers are always searching for more and more information and knowledge so as to provide best for their babies. Wonderful evening full of parenting tips came to an end with a lovely gift Hamper from Pampers which consisted of a pack of New Pampers Premium Care Pants, and various P&G products.
Review Credit: Sonal