Who doesn't like to go for a shopping spree? It would be any girl's dream to spend a day at a premium shopping center like Select CITYWALK amongst the national and international brands it offers. For me, my retail therapy usually ends with food therapy and while we go mad selecting the right dress or the right attire for an upcoming event or occasion, it is important to get the right fuel for your body! And that's when we head to the superior restaurants here. Select CITYWALK gives us a choice between Confectionary, Cafes and Fine Dining restaurants which I think is great because we always have either a little hunger and do not want something too heavy while at times we are completely done with our shopping hauls and want a nice relaxing comfortable meal at a fine dining restaurant. So, lets see what the place holds for us. The food selection is divided in 3 heads:
Food, Grocery & Confectionary: In this category there are options like Modern Bazaar, Passion Cheese, Movenpick, Choko La, Royce, Cookie Man, Burger King and Keventers. My choice here is mostly Burger King as its one globally recognized restaurant which never fails to impress, whichever country I go to. So while we shop at Select CITYWALK amongst the premium brands from various international destinations, this one gets me and my tastebuds! However, the best thing I have had at Burger King was something customized for India. It was called Angriest Whopper which was the angriest, spiciest & red hot burger with delicious angry anions, spicy Habanero sauce, zesty & hot jalapenos- all ingredients packed inside. Another thing difficult to resist is Keventers which is Delhi's answer to the exotic, rich and creamy shakes. One gets to choose different flavours from chocolate to mint oreo to strawberry, vanilla, hazelnut, peanut butter shakes etc., you are spoilt for choice for sure! Movenpick is a must visit outlet of superbly rich creamy Swiss ice-creams from Switzerland.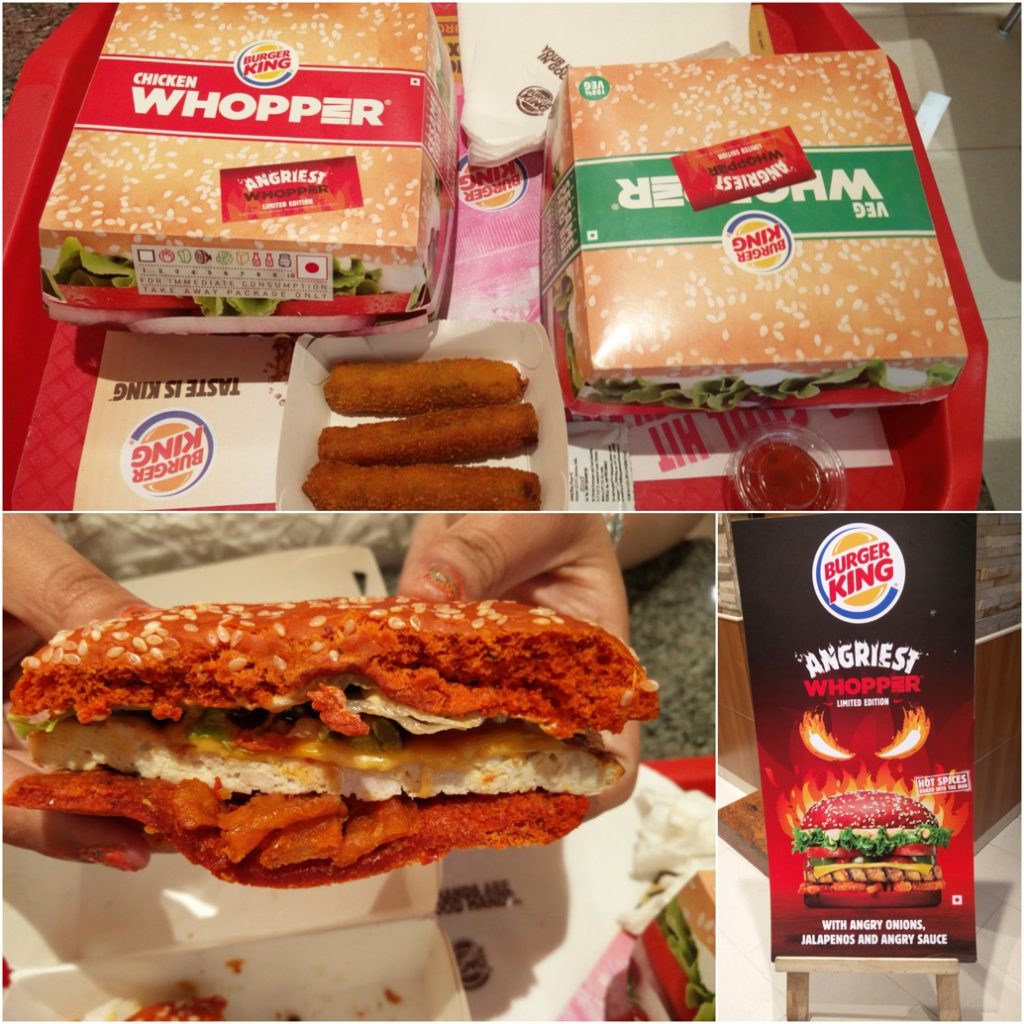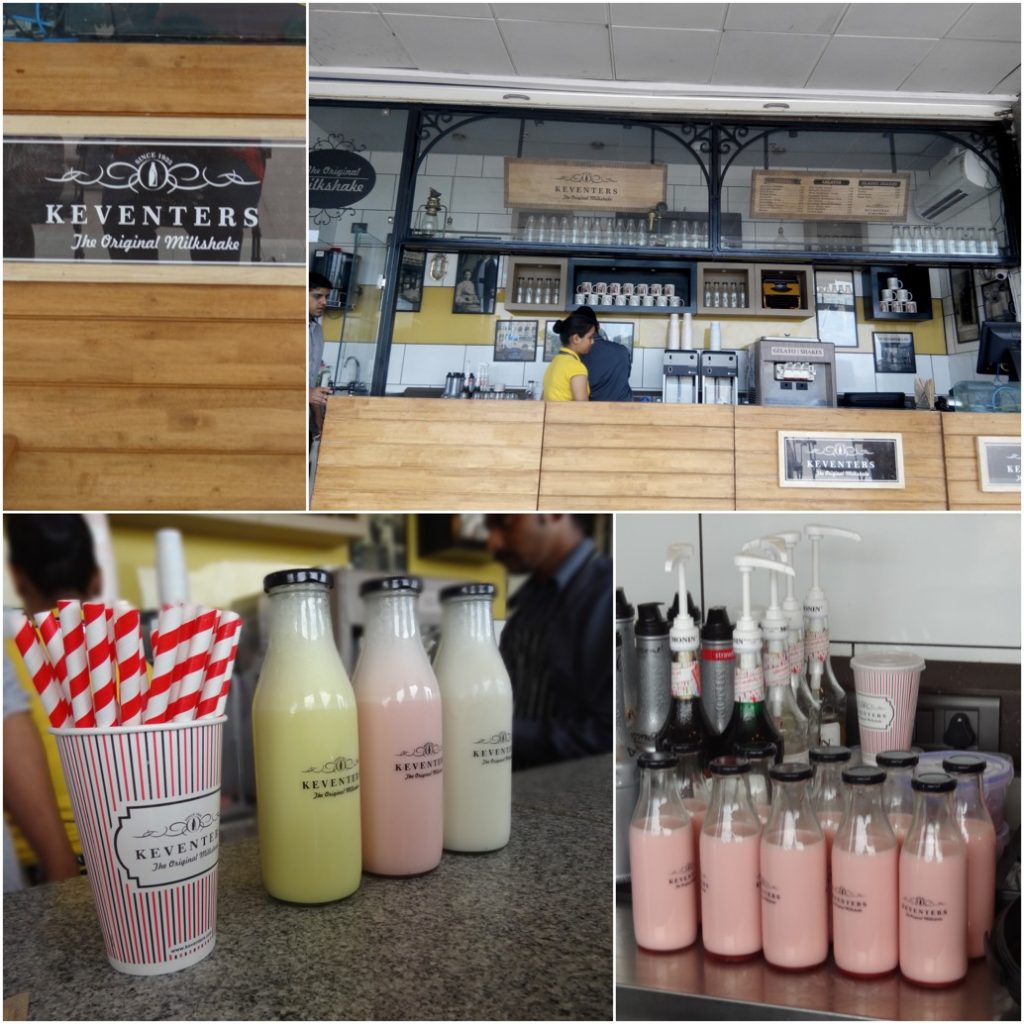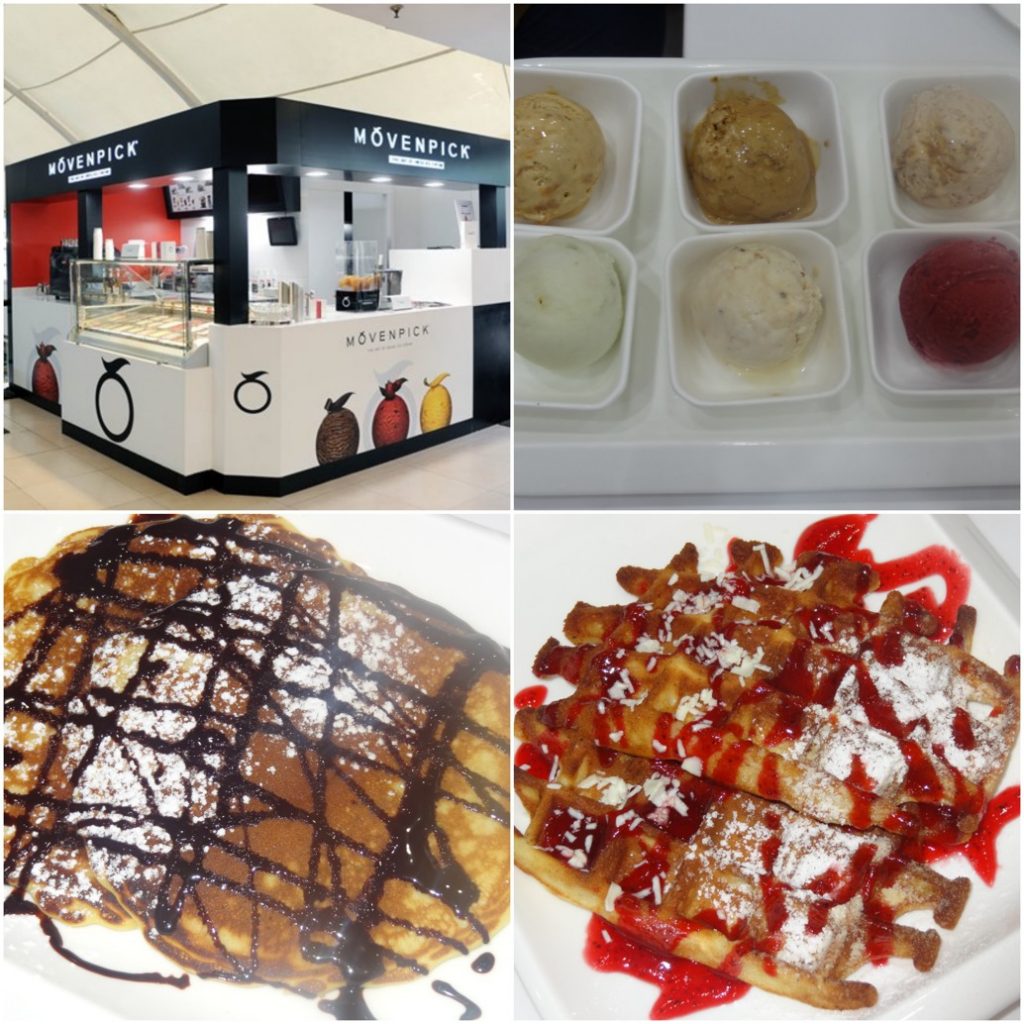 Cafes & More: This is just perfect for the little hunger while on the go or while hopping from one brand outlet to another. With options like Alaturka, Red Mango, L'opera, Chicago Pizza, Pita Pit, Fast Trax, Haagen Daazs, Keventers, Khan Chacha, Starbucks, Barista Lavazza, Sushiya, The Coffee Bean, Gelato Vinto, The Kathis, The Beer Café and Cha Cha Cha, your life is just perfect. My pick most of the time is Chicago Pizza. I love the pizza by slice option which means I can try a variety without being guilty of ordering too much and wasting food! Who can skip Khan Chacha, whether it is a Chicken Tikka or a Mutton Kakori Roll, the place does not fail to impress! Fast Trax Crunchy Corn Burger has also been a favourite. Crispy yet crunchy, it is just amazing! Haagen Dazs is one outlet which is difficult to miss. Its right at the entrance and the aroma or the fragrance that you get as you enter and pass through this vibrant place, you are just gone for the magical place. Whether it's a sorbet or ice cream or latte, I love everything about the place! For a coffee treat, I would suggest Starbucks, again a renowned brand with its wide offerings, be it Frappuccino or Cappuccino!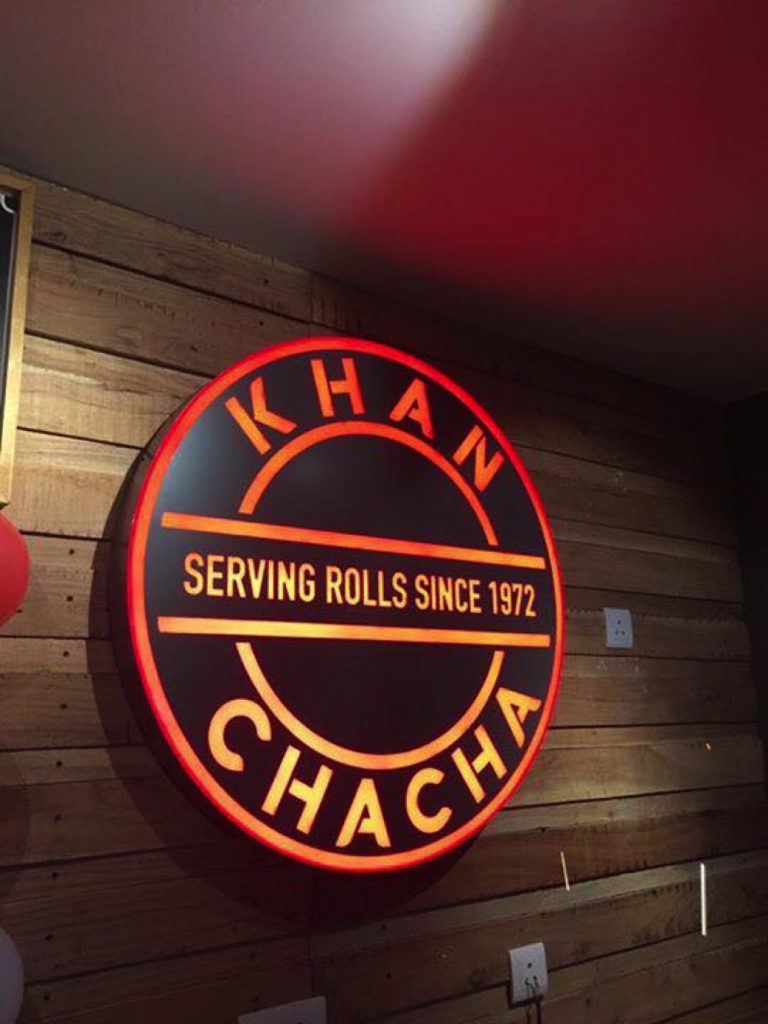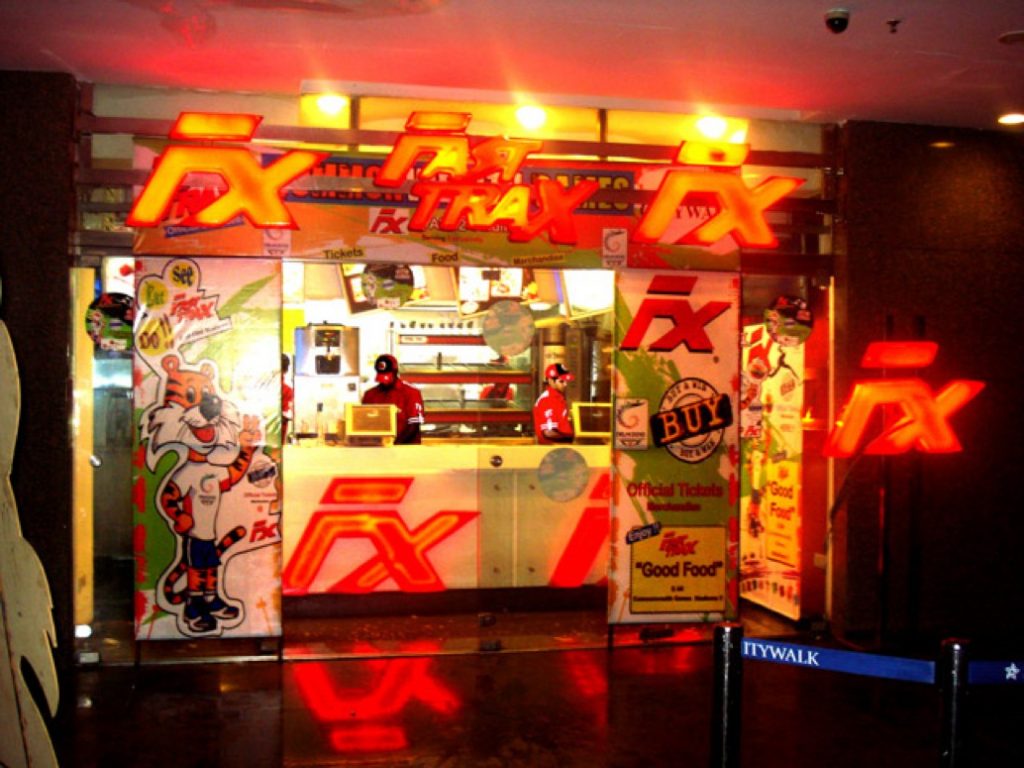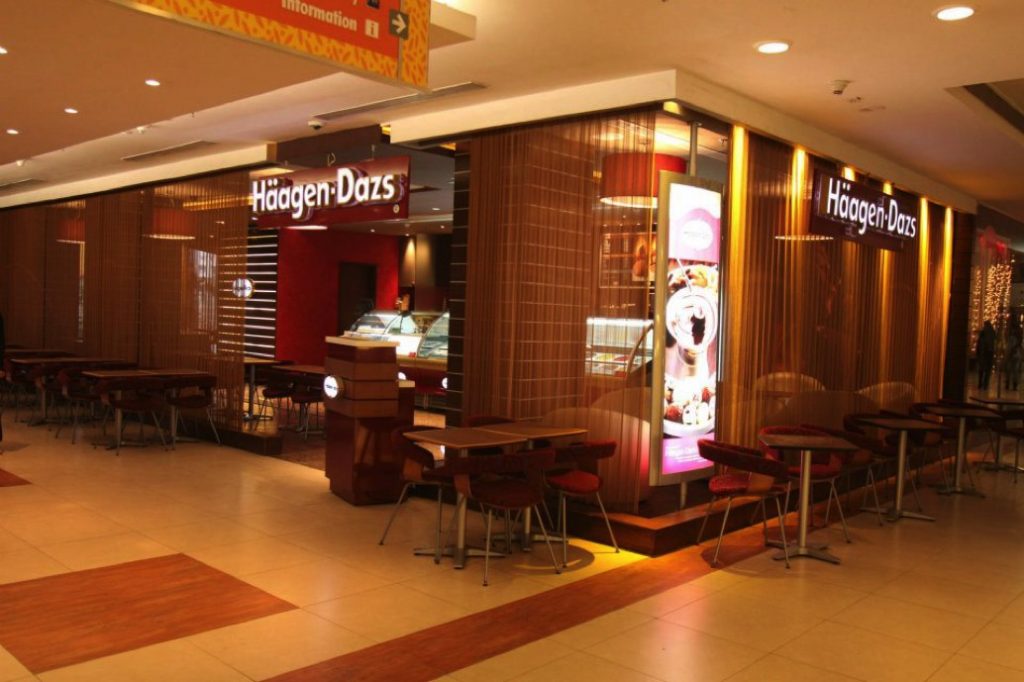 Restaurants – Fine Dining: This one is when you are done with your shopping and want to have a nice pleasant meal. The choice includes Pizza Hut, Amici, Sattvik, Burger King, Yum Yum Cha, Johnny Rockets, Harry's Bar, Joy Luck Moon, Mamagoto, Punjab Grill, Fat Lulu's, Habibi, Pind Baluchi, Habibi, Saravana Bhavan, Wanchi by Kylin and Gelato Italiano. What I love is the variety of cuisines, there is something for everyone – Italian, Indian, Lebanese etc! The indulgence of a pizza from Pizza Hut is beyond anything else in the world. My favourite is Exotica and I like both the forms whether its garlic bread or pizza! This one is perfectly made to my liking with toppings like Red Capsicum, Green Capsicum, Baby Corn, Black Olives and Jalapenos! Sattvik is a definite pick during the days when I restrict myself for indulging in non-veg and the days when onion and garlic become a no no, the Navratas. However, the taste of the dishes is simply amazing and I can actually have it at any point of the year! Another must visit place is Yum Yum Cha! Here you can savour the delectable and finest dimsums & sushi, which are light, flavourful, nutritious & healthy making you crave for more. However, do not the Mochi ice-creams here which I am not sure are available anywhere else in the city.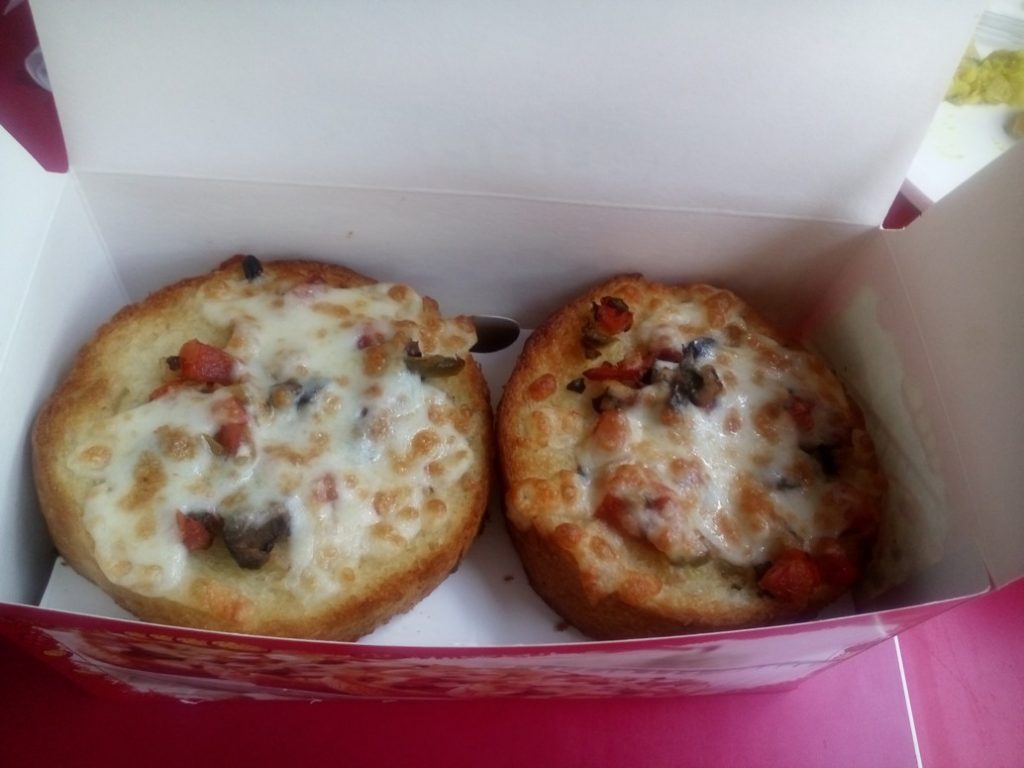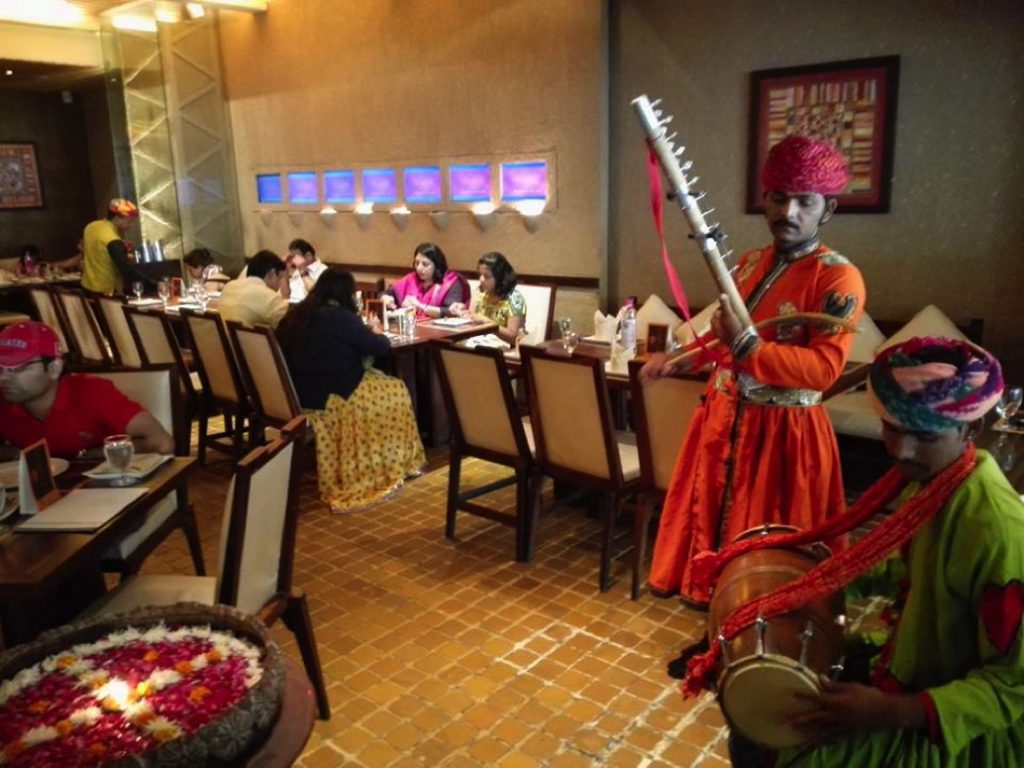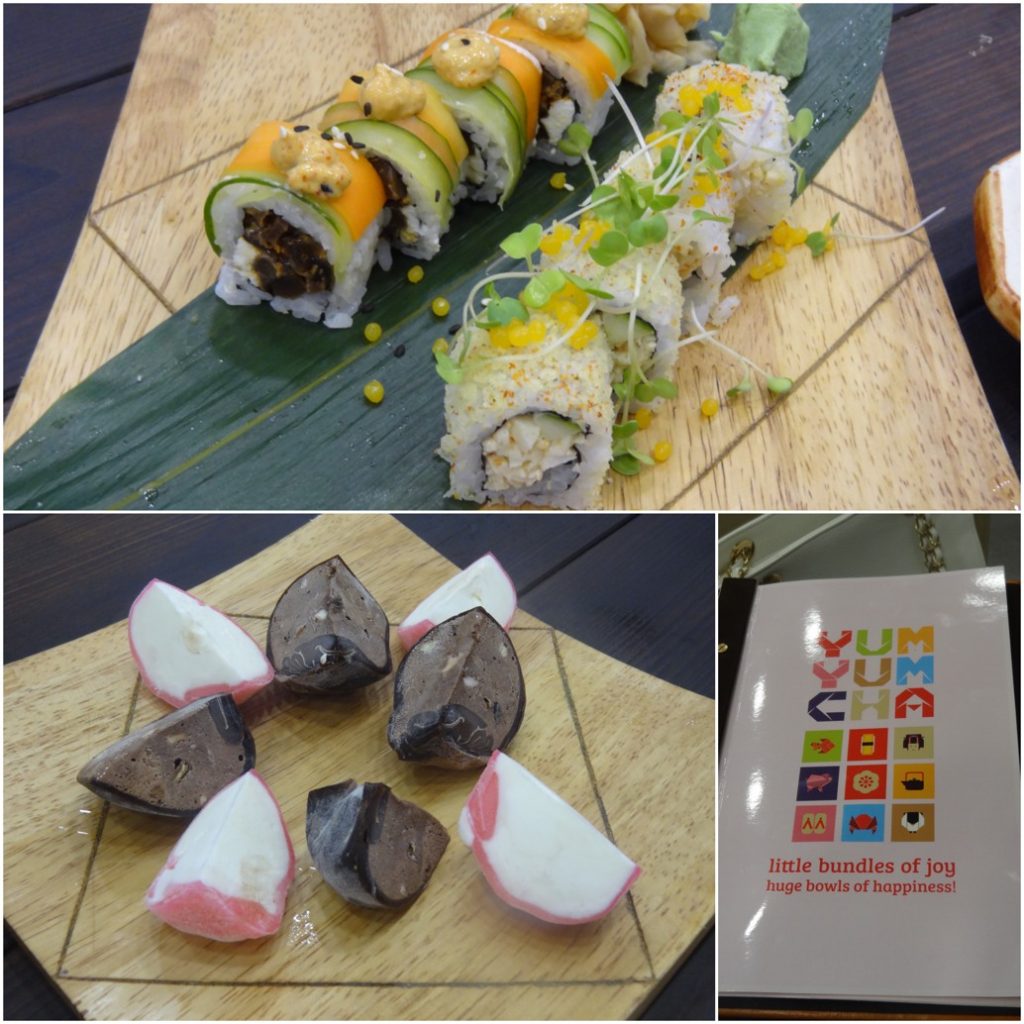 I would like to conclude saying that Select CITYWALK is not only about shopping but about a culinary delight as well which means it not only a shoppers paradise but a foodies paradise as well!