As you must be aware that Team ChicLifeByte was off to a trip to Heiwa Heaven, a luxury resort in Jaipur and post check in at the forest theme resort and meeting Aarti Bansal, General Manager of the resort we headed for lunch at the beautiful forest theme restaurant called Nirwana Woods! In case you missed reading the first part, you could read it here! The 100% vegetarian restaurant had interiors dominated by barks of the tree, stems and plants which made our dinning experience even more blissful. Even the outside of the restaurant was given a rock carving which gave a unique look.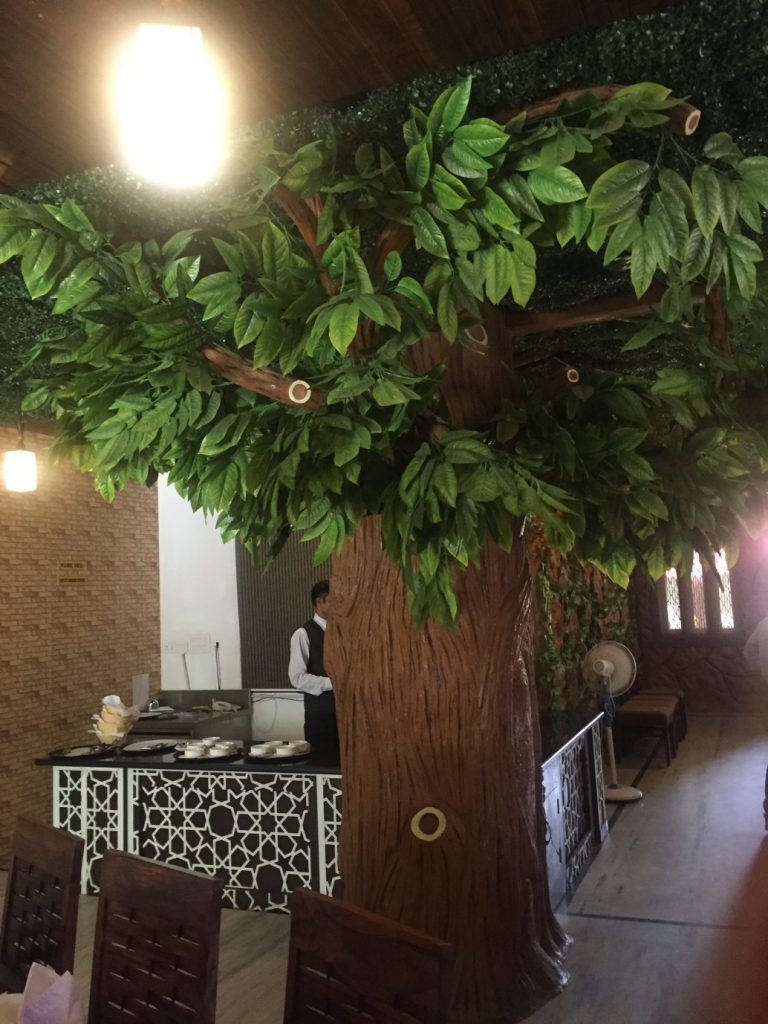 Our lunch started with a basket of papad, Russian Salad which had pineapple, apple, potato and cream…quite joyful! Main Course was Dal Makhani, Paneer Makhani, Veg Kohlapuri (mixed vegetable), Corn Palak and Malai Kofta! Malai Kofta was a little sweet, everything else was nice and lightly spiced! Though, what I enjoyed the most was Dal Makhani and Russian Salad! Dal Makhani had a unique taste which I had never had before!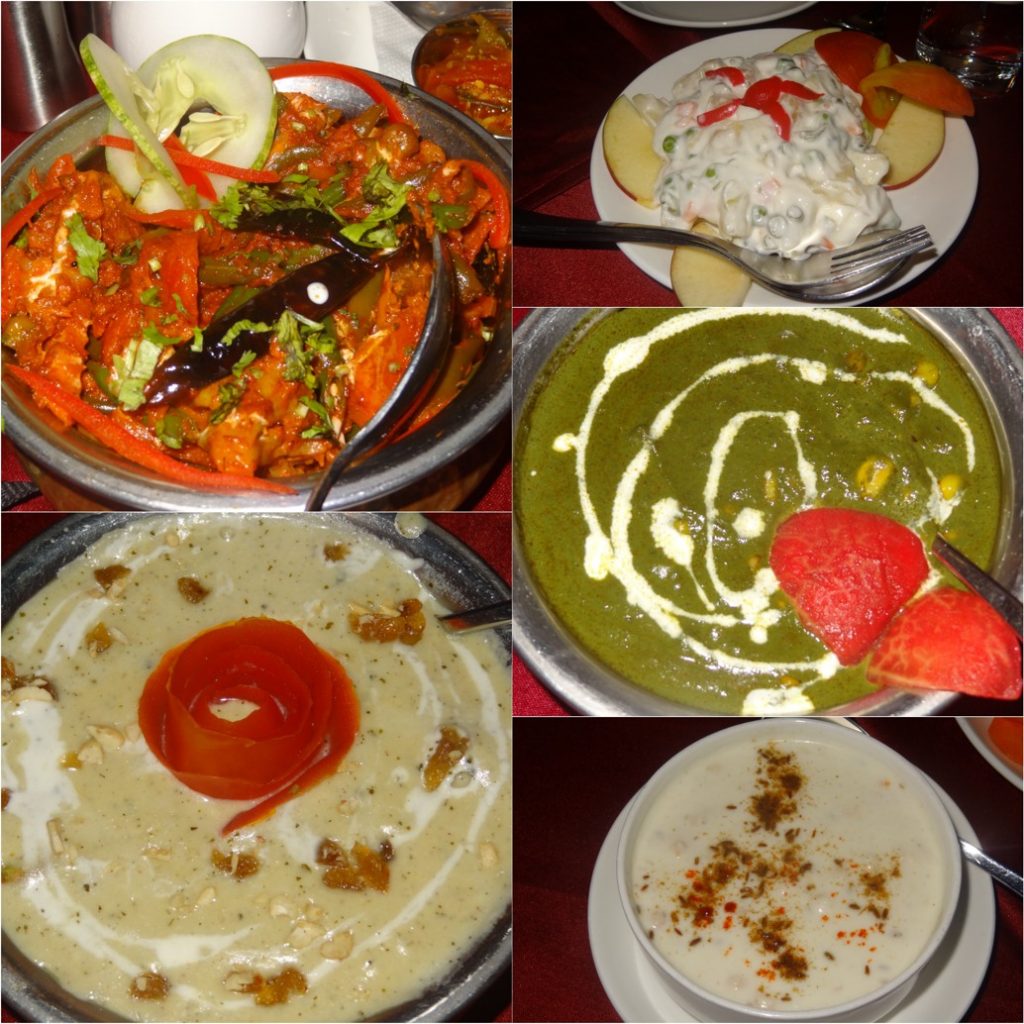 It was time to meet Preeti Sogani, the owner of the luxury resort, Heiwa Heaven, which completed its first year of operations on Aug 16, 2016. Our first question was about the unique name of the place and we got to know that the place was named after the name of the owner. 'Heiwa' means 'peace' in Japanese and that's what the owner is named – Shanti! Shanti is Preeti's mother. The daughter of a jewellery businessman is also involved in their family business – Sogani Jewellers Pvt Ltd. Heiwa Heaven is the second hospitality venture after Heiwa Inn, a budget hotel at Jaipur which was built in October 2014.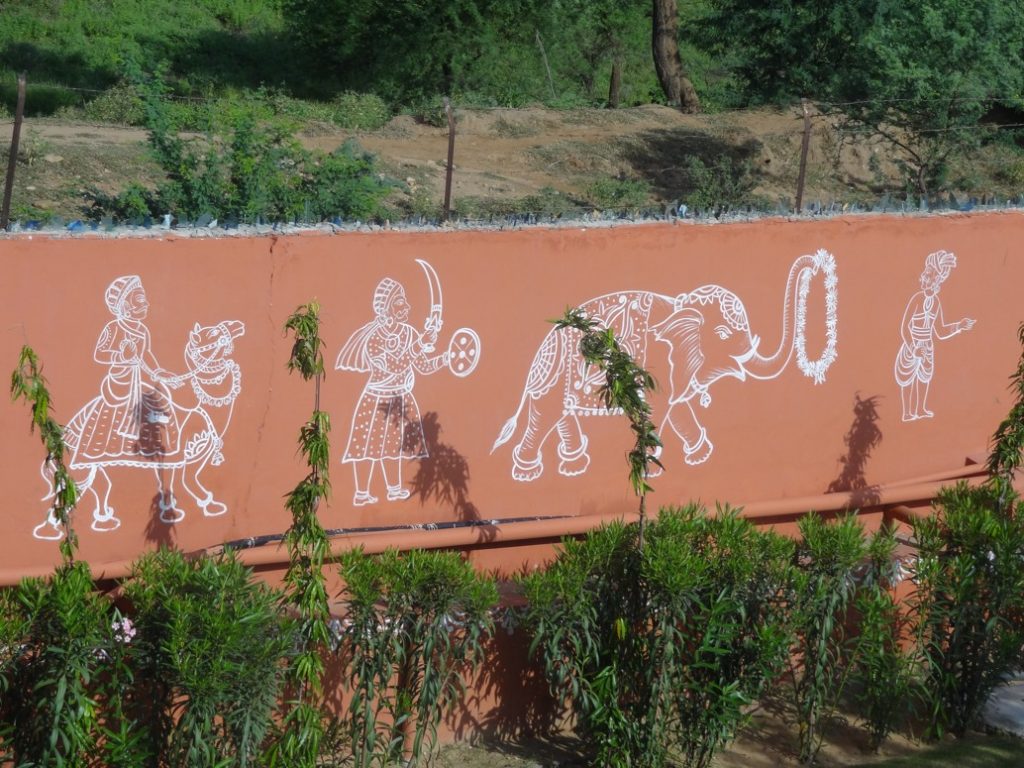 Preeti, who has done her schooling from Jaipur later moved to Japan with her father. She did her undergrad from London and gives full credit to Aarti for managing the resort so well. She admits that running a hospitality business is much more difficult than running the jewellery business as it's a service oriented Industry. There is no definition of BEST and every client has different needs and demands, though the resort leaves no stone unturned to impress the guests! The resort is looking forward to the weddings post the festive season as that's big business for them! Post which they are looking forward to a big bash for New Years with a celebrity band!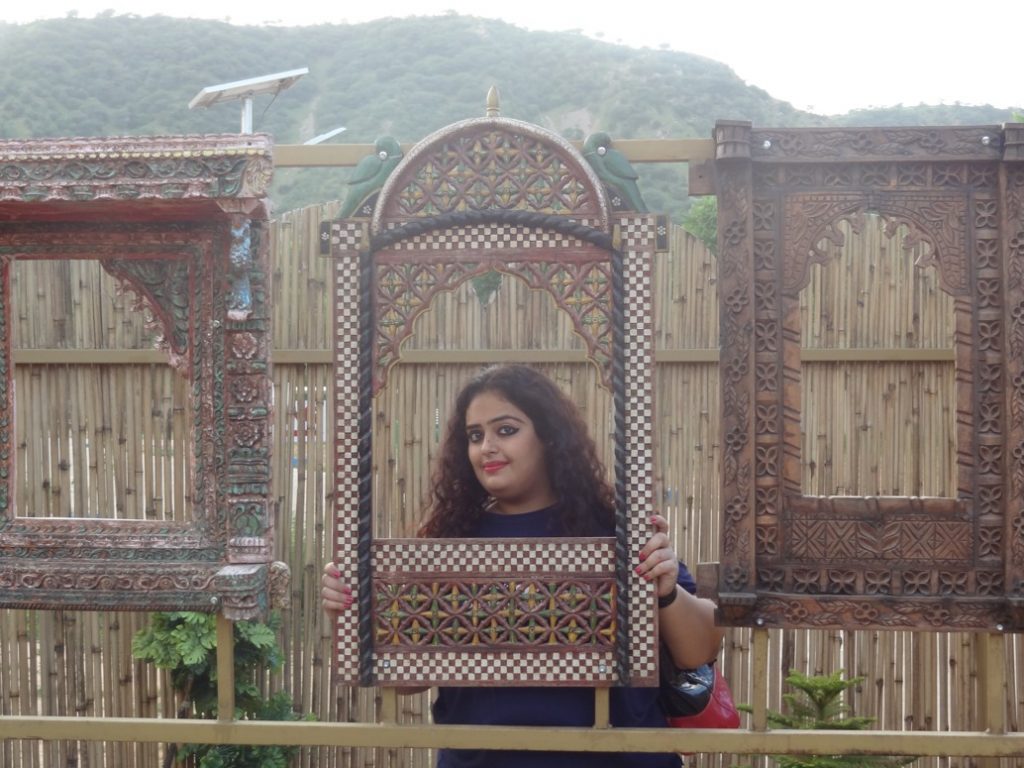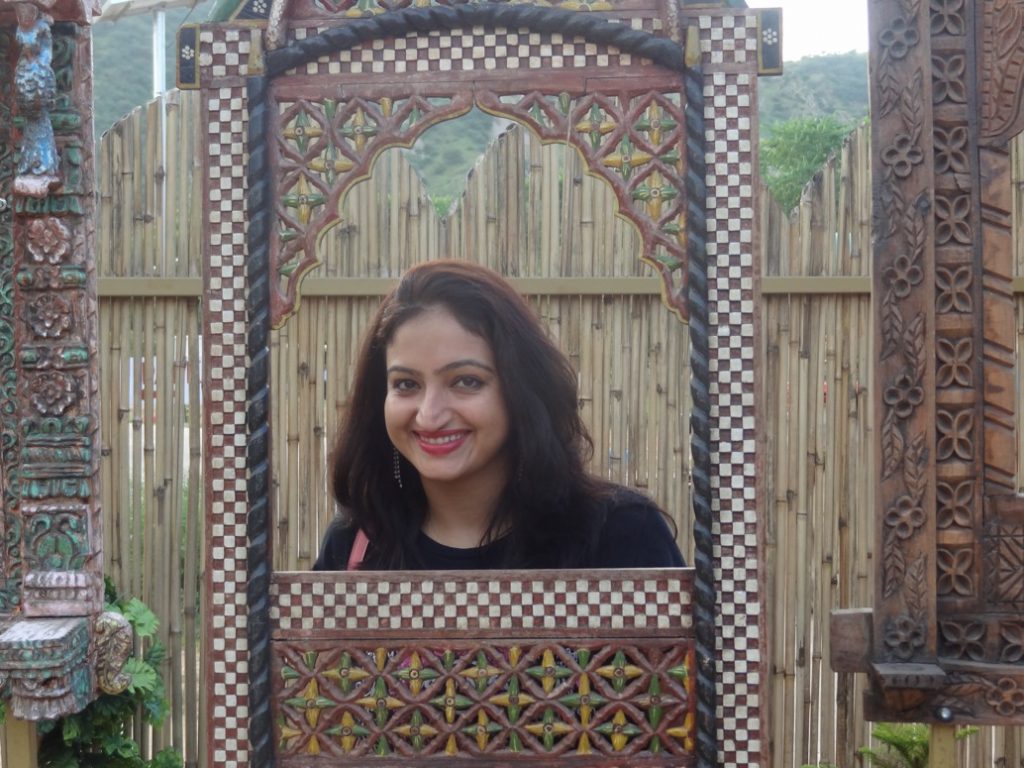 It was now time for a tractor ride for the tour. And here comes our decked up tractor giving the traditional pink city feel! We were taken to the Gaming Zone which had interesting adventure activities like Zip Line which consists of a pulley suspended on a cable mounted on a slope. We went on top through the stairs and came down the rope wearing our safety gear. Let me admit, I did get a little scared seeing the distance and the rope and wasn't sure if I will be able to do this but I had a little confidence since my team mates had already done it! So I thought why not give it a try! Needless to say, I accomplished it and came out quite happy with my achievement!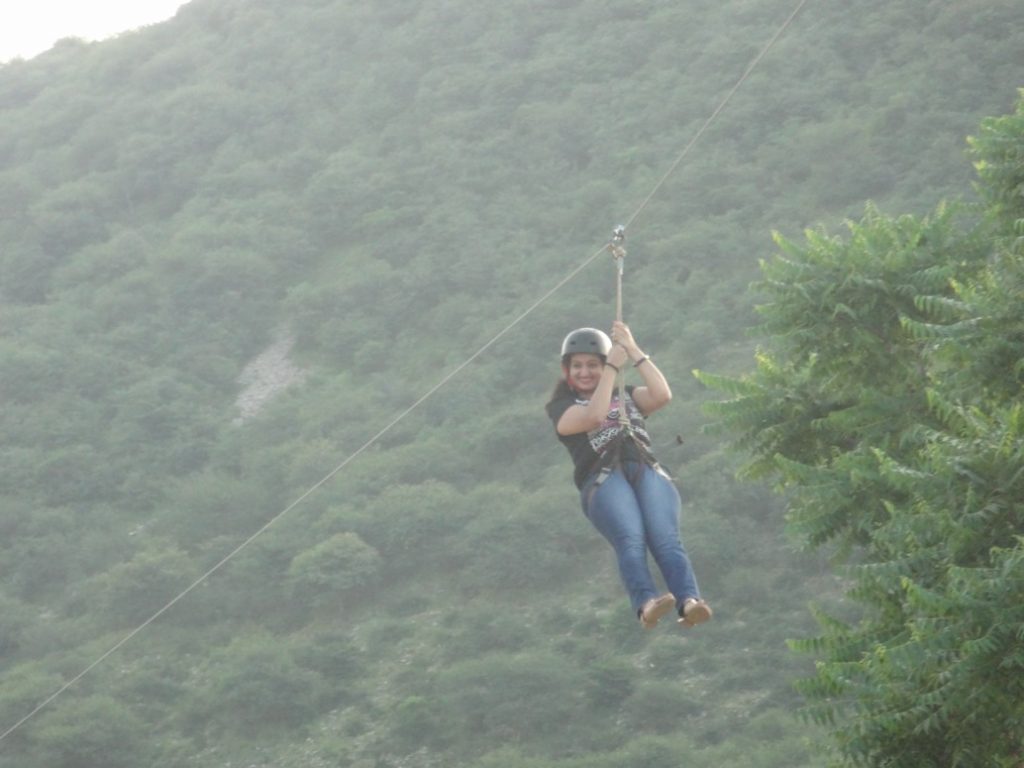 The second adventure was Hurdle bridge which had 3 zones. The difficulty increased as we proceeded. I completed the first 2 hurdles with elan but gave up on the last one…as for that I had to walk on a single rope…Being a responsible wife and daughter, I thought of giving up! (At times I become melodramatic).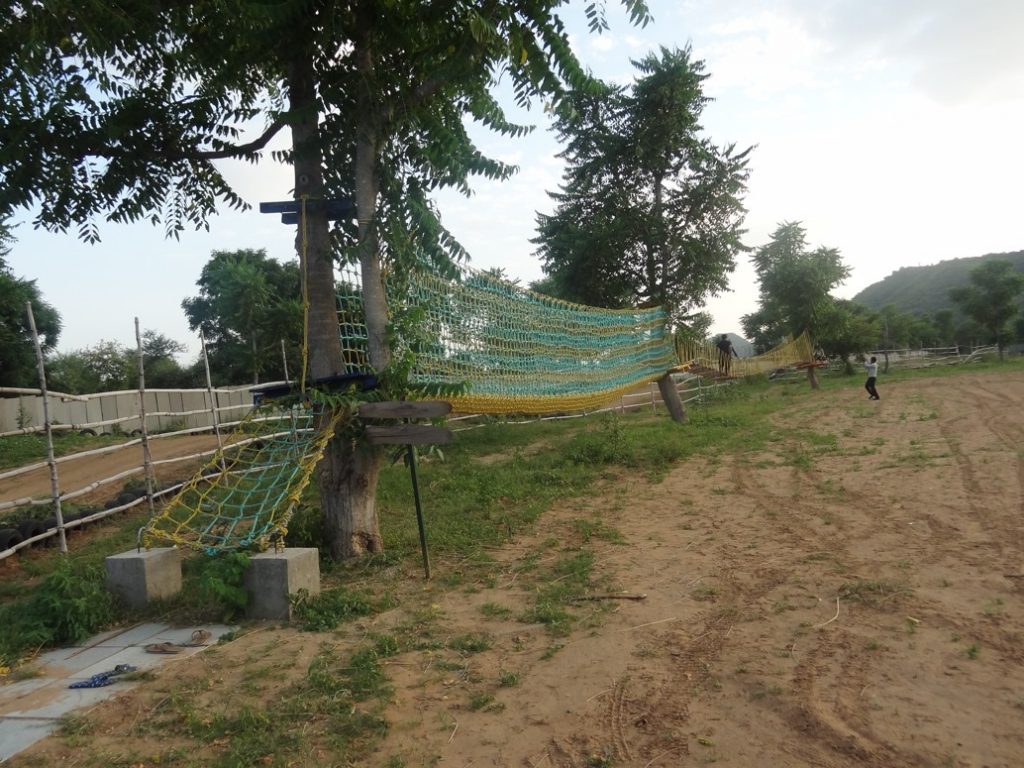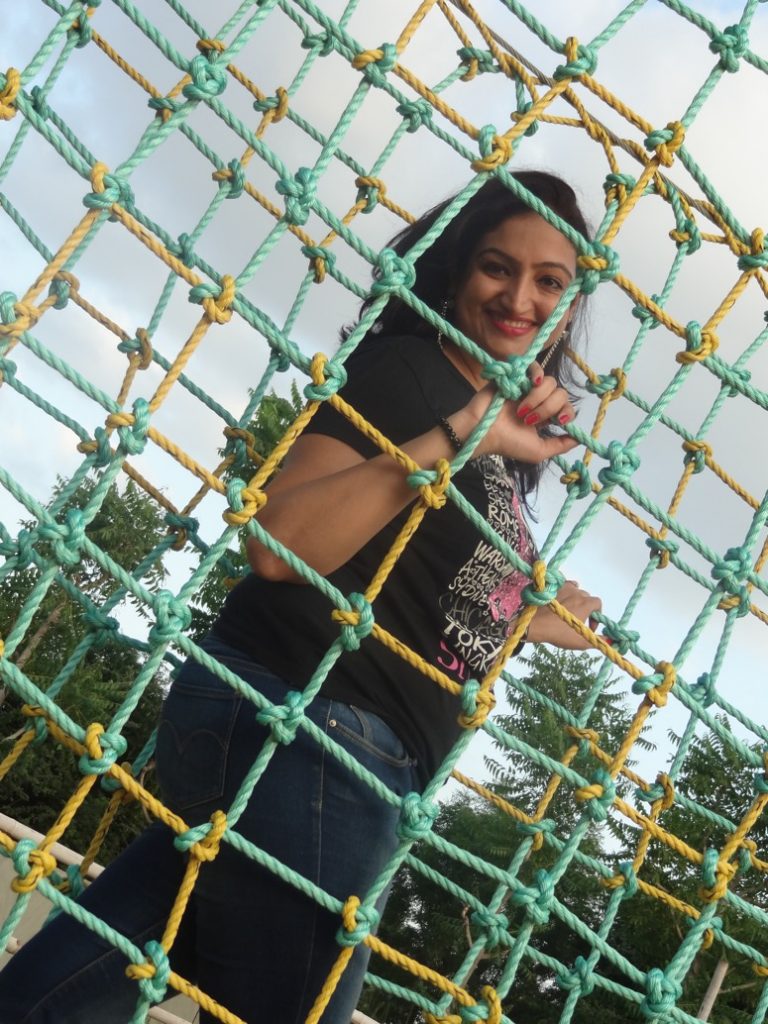 Next was Dirt bike where we had to drive an ATV in between a muddy track divided by tyres. What fun! I have seen ATV racing in the past but had never driven it! So when I got a chance, I immediately pounced on it. This was followed by Zorba fight! Though, I have done Zorbing at Australia but Zorba fight was different! We got into the Zorba ball and pushed each other and fought. Great fun!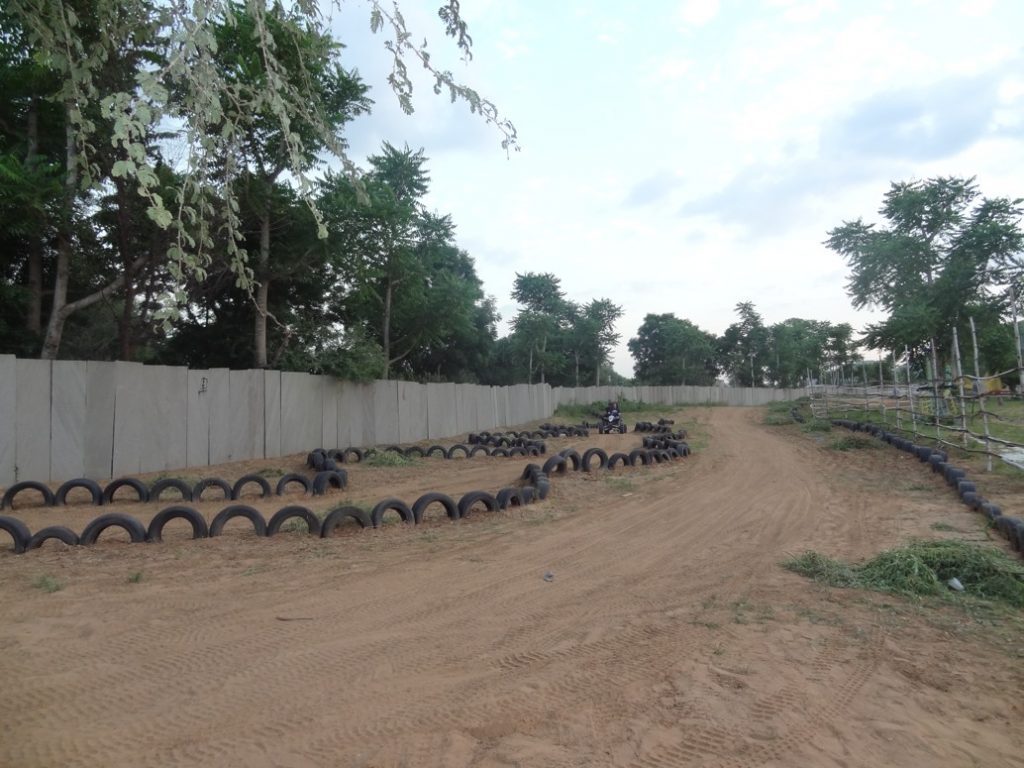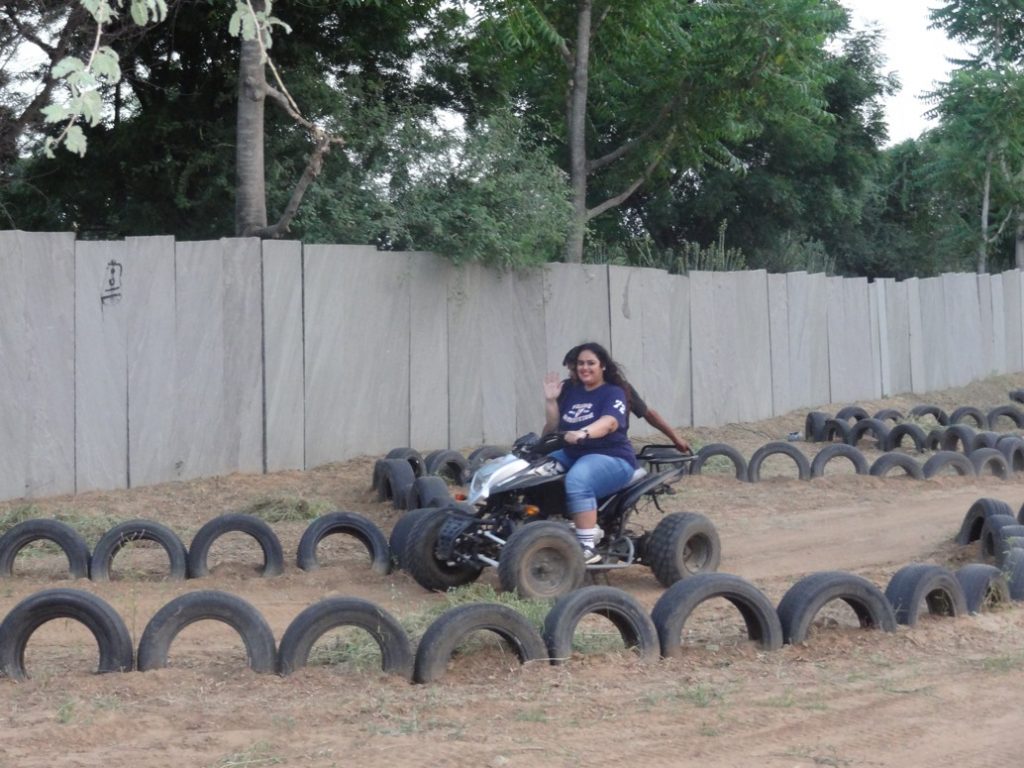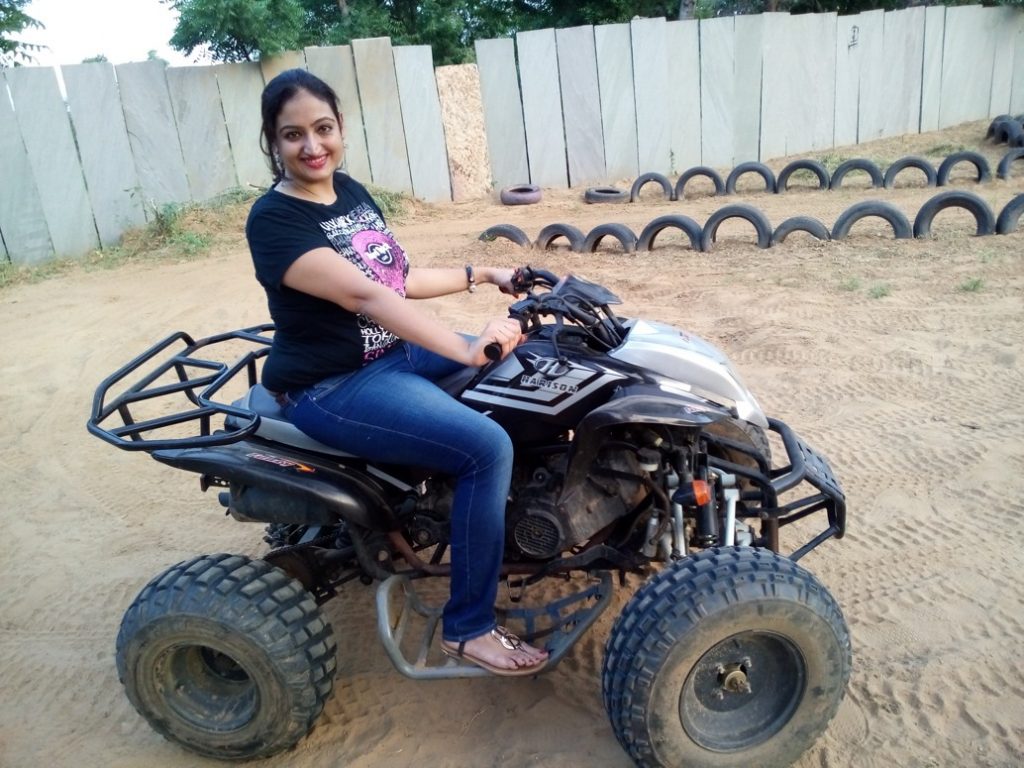 Though the games were fun and exciting but quite exhaustive as well!! So we headed to our room to freshen up. We were actually looking forward to the fun evening which was about live music, cocktails and dinner. We freshened up, changed and headed to the beautiful lawn where there was a live singer singing melodies like Sanam Re, Gulabi Aankhen etc…we drank, sang, danced, ate and didn't know how time passed by. The joyful night ended with a grand Rajasthani spread for dinner. The well arranged thali had 3 types of churma (wheat, besan, bajra), 2 types of baati (plain and masala), Rajasthani vegetables (Ker Sangri, Gatte ki sabzi, yellow dal, dana methi and khichadi) accompanied with salad and raita. For dessert we had Malpua. Everything was delicious and delightful!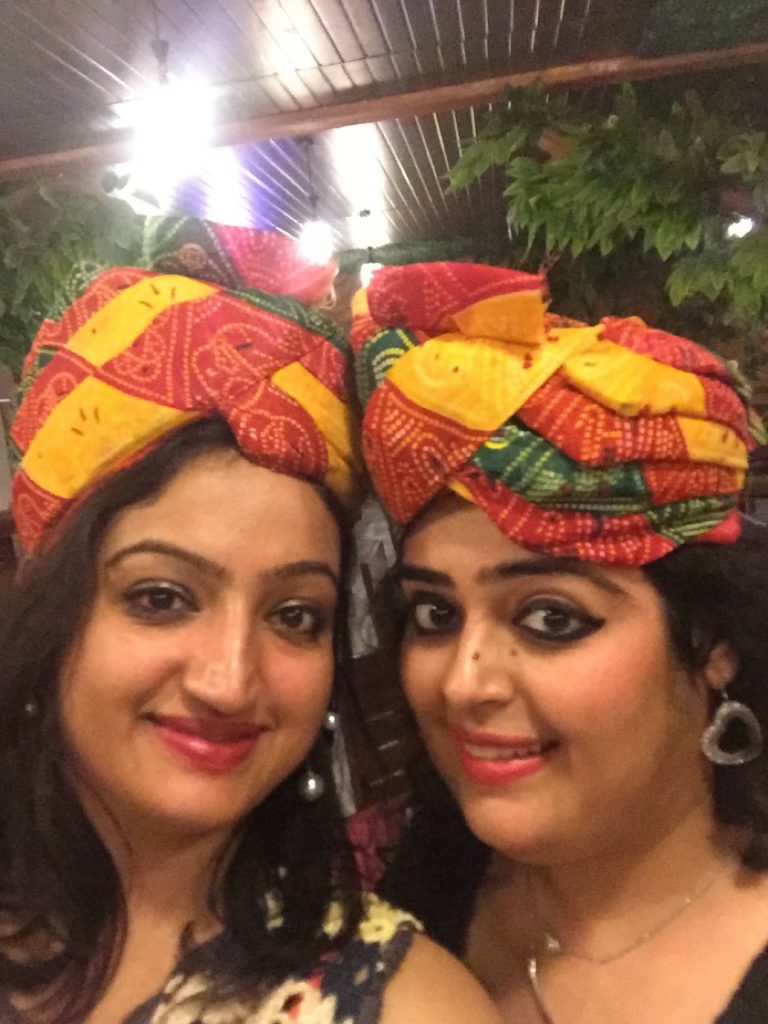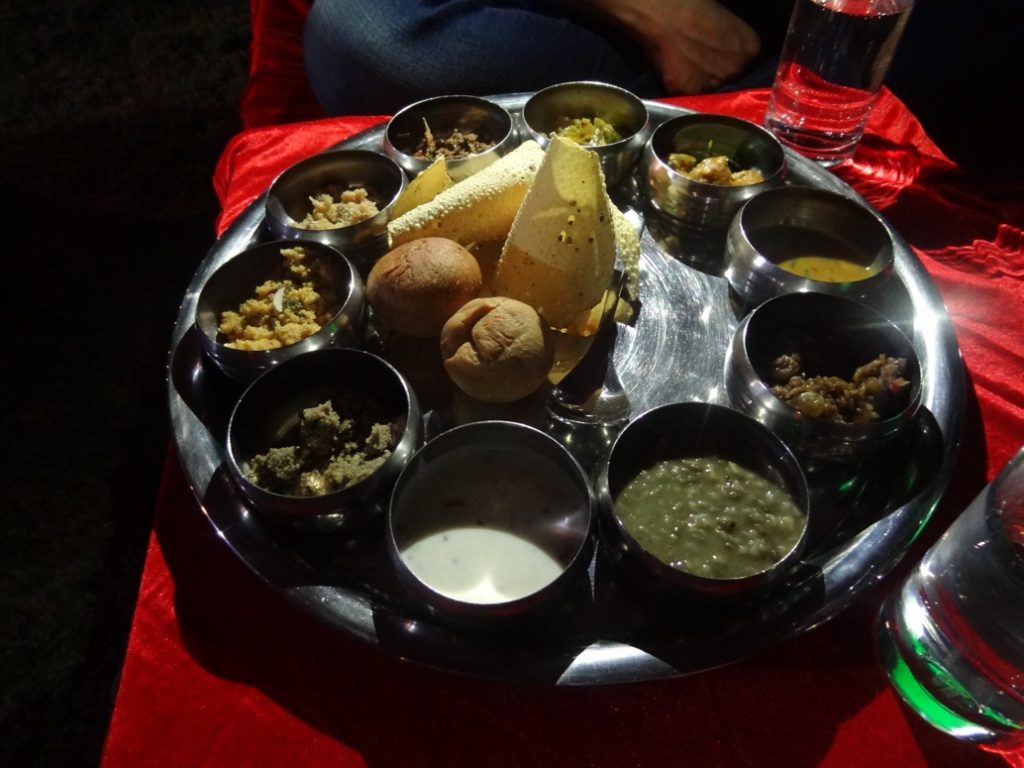 We finally ended the day…oops…night and went back to the room to sleep. We were obviously looking forward to the next day which was as exciting as the first day!
You will have to read the next post to know the eventful day!