I am sure you know that Team ChicLifeByte was in Mcleodganj staying in the beautiful suite of the luxury property Pride Surya Mountain Resort. In case you missed on the first part, you can read it here.
As I woke up the next morning, I saw a beautiful view of Mcleodganj from the room's window. This is not what we can see from any of the Delhi homes or hotels…neither such a big window…nor such a breathtaking view! Both hot water and breakfast was for a limited no. of hours so without wasting much time…we took a quick shower and headed for the first meal of the day.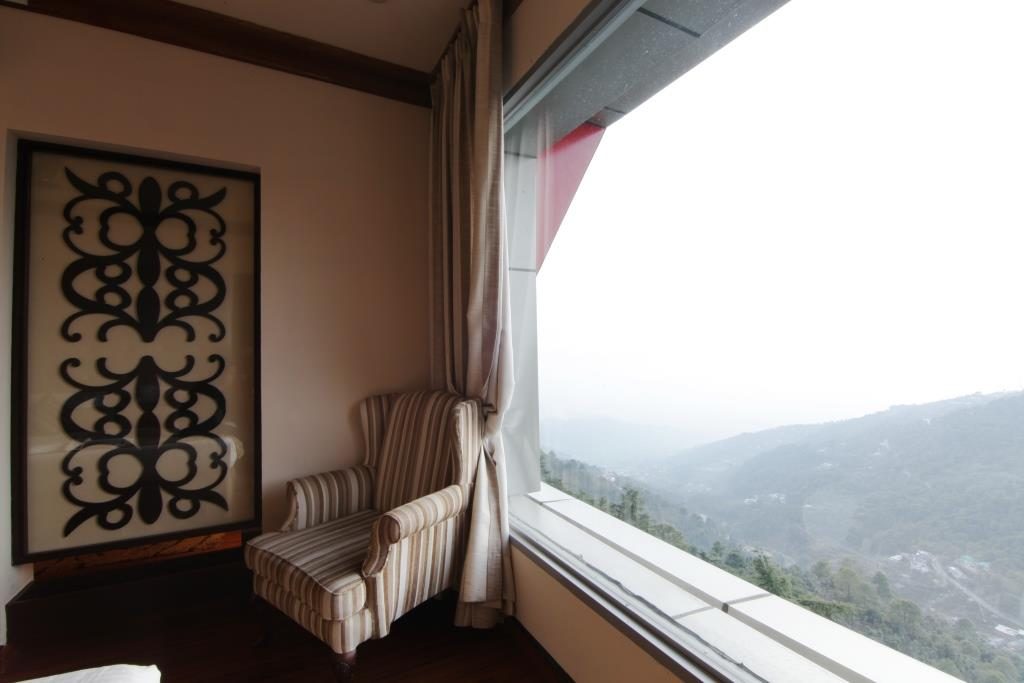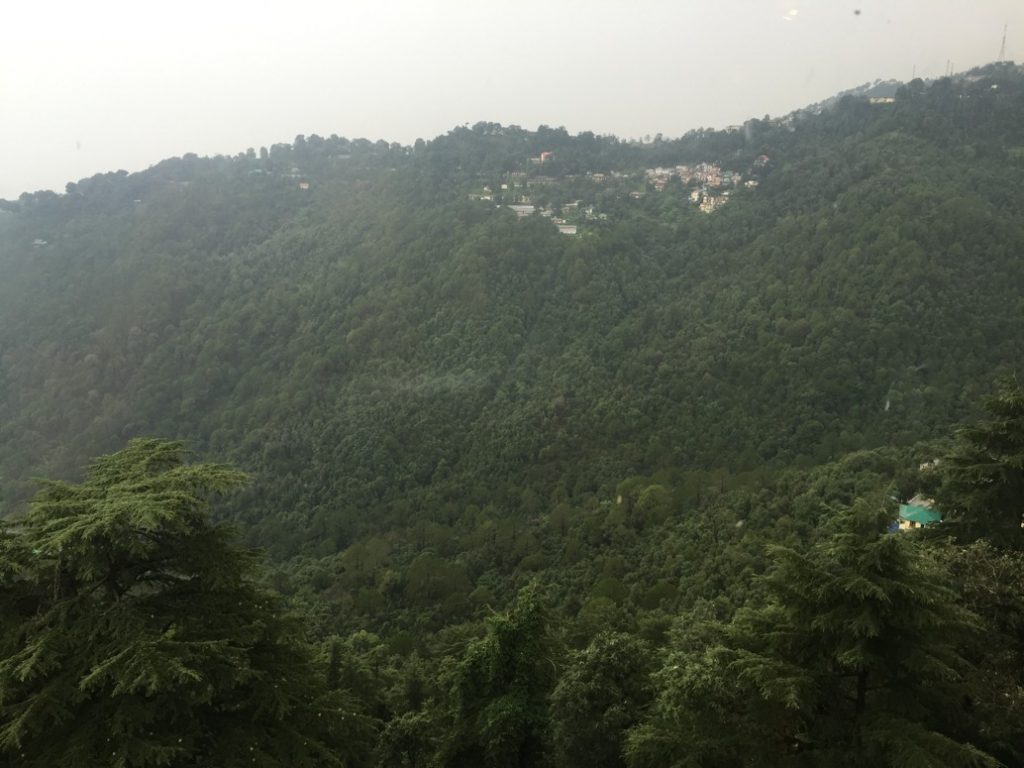 A unique fact about this hotel is that Dalai Lama goes to none of the hotels around for its teachings but chooses only Pride Surya Mountain Resort for it. I am sure there must be something in this hotel, which attracts spiritual groups, famous monks as well as corporates for conferences from PAN India. They are also launching a new cafe in September this year which will boast of authentic continental while Paprika would be changed to authentic Indian which is multi cuisine at the moment.
Our lavish breakfast spread consisted of soft and yum idli with sambhar and chutney, veg sandwiches which had a filling of cucumber and tomato along with a layer of mayonnaise. The masala omlette was well stuffed and fluffy which I had with tomato ketchup and grilled tomatoes. I hogged onto the soft and moist aloo-onion paratha which were relished with curd and pickle. For an energetic start of the day, there was a choice of lychee and mix fruit juice, daliya and cornflakes with a choice of hot and cold milk. One can easily fall asleep after eating so much, afterall who can resist such tempting food. To wake up people, there was a choice of Assam tea, masala tea and coffee!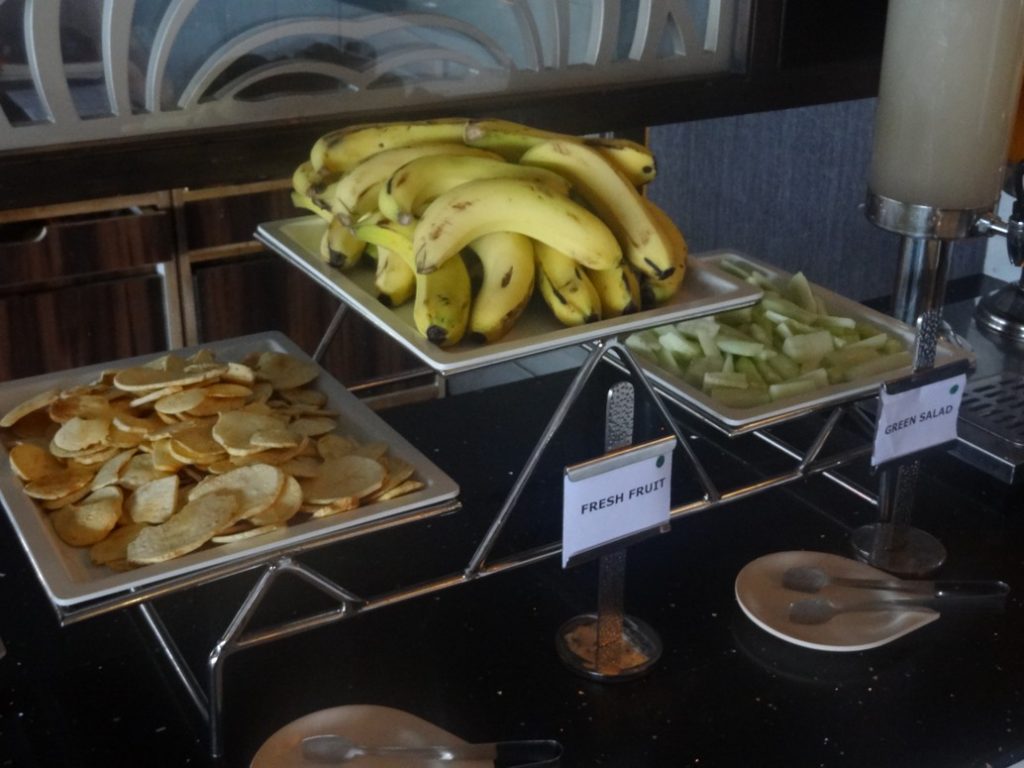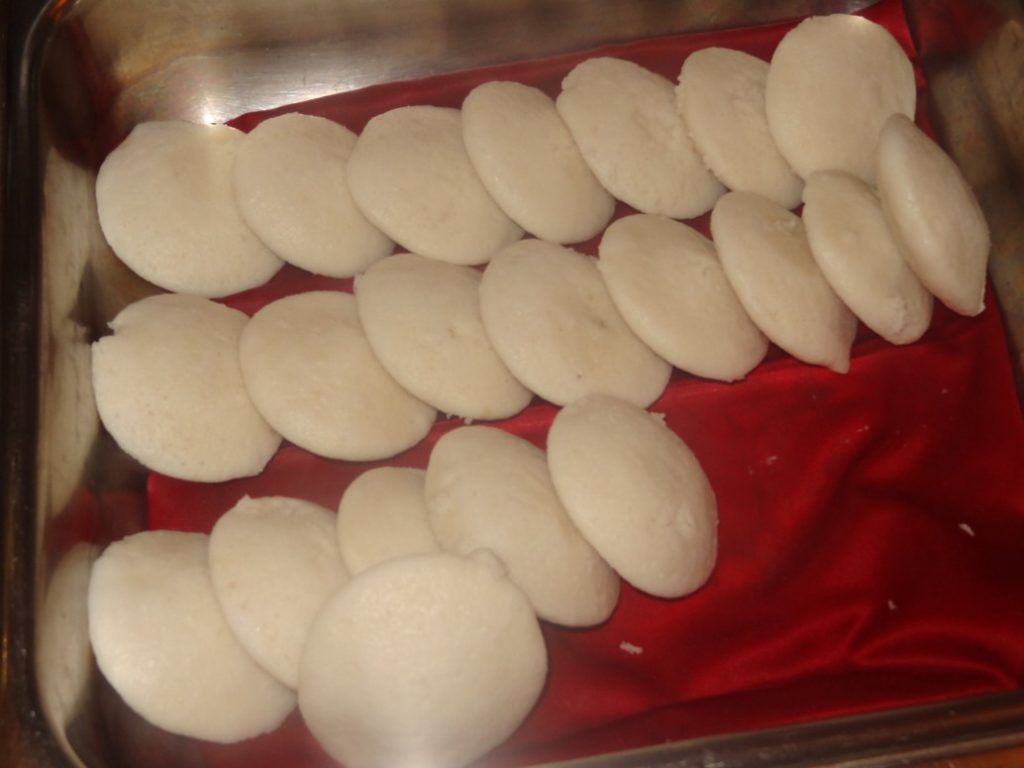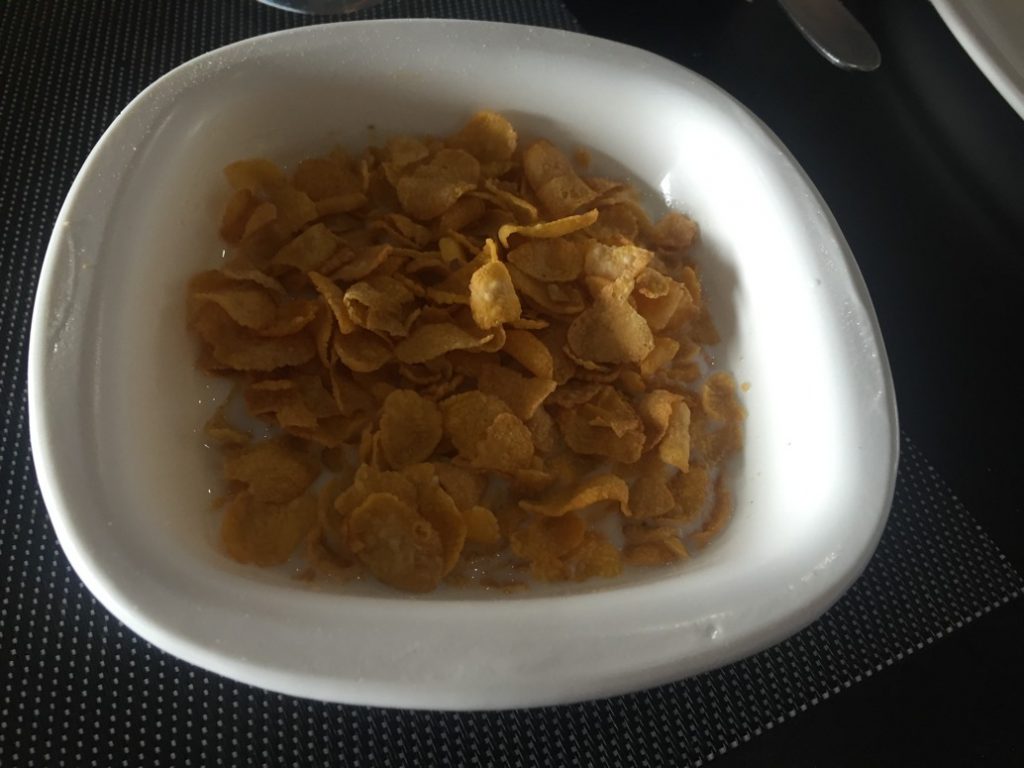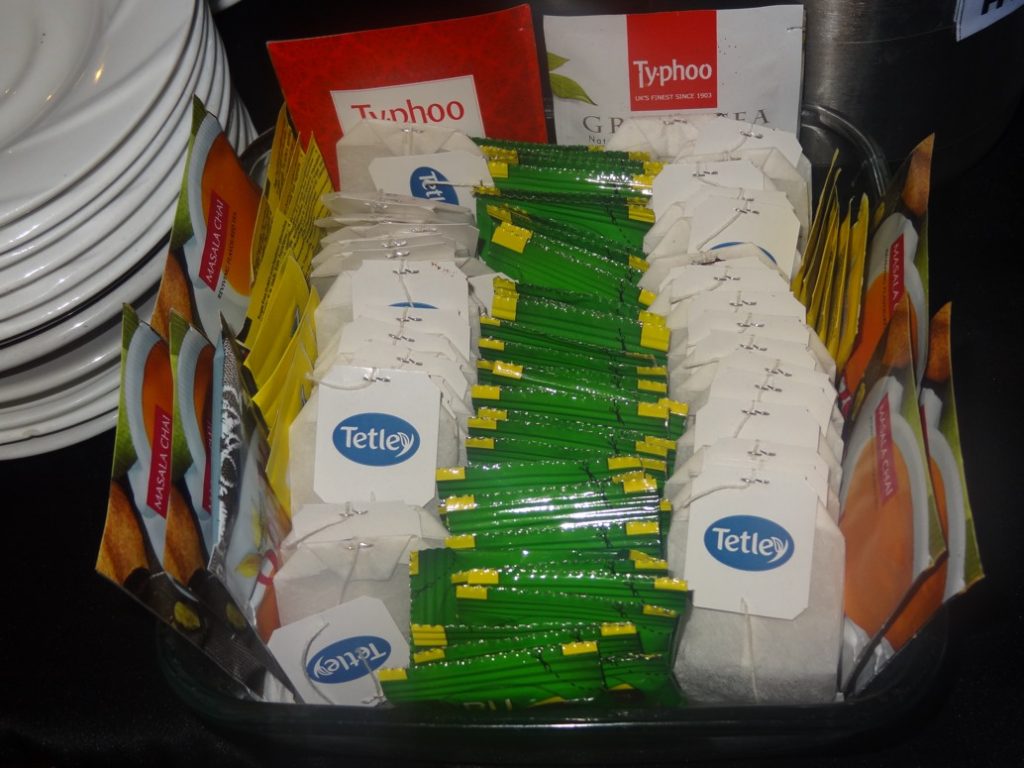 Thanks to the central location of the hotel, Tibet Market was walking distance. In hill stations, it's the Mall Road/ Tibet Market, which is considered a heaven for all shopping fanatics…so how could we resist ourselves. We shopped for accessories and clothes and headed to Dalai Lama temple which was towards the end of the mall road. Oops, it started raining….the temple provided us the shelter during the rain post which we continued our shopping trip!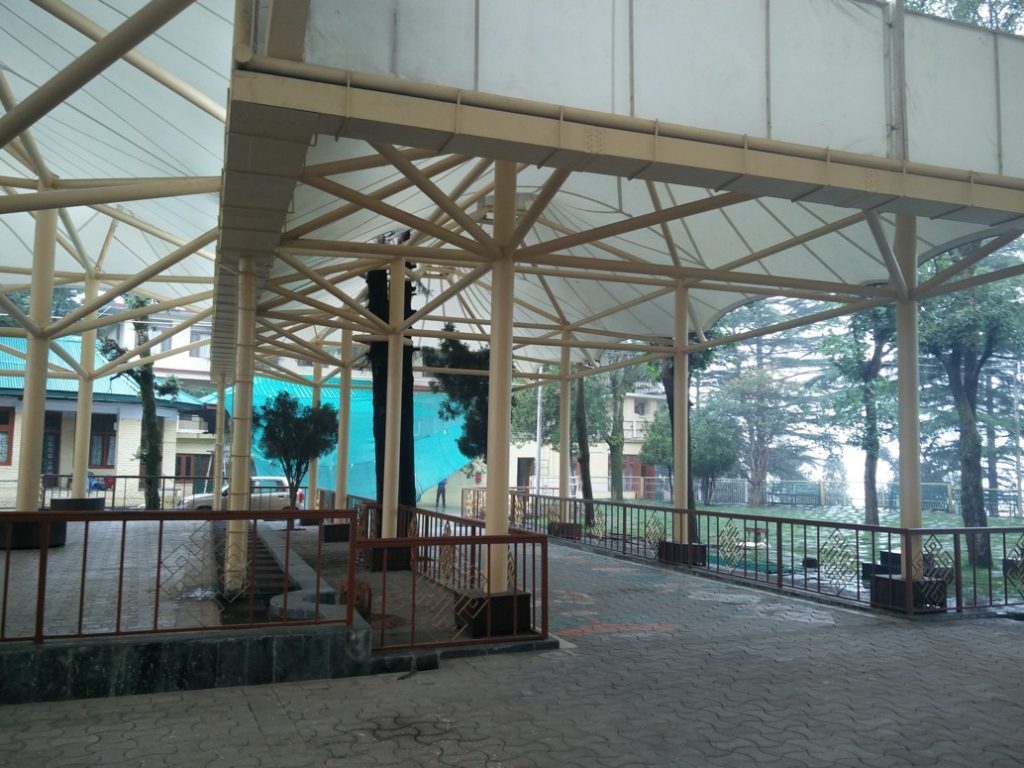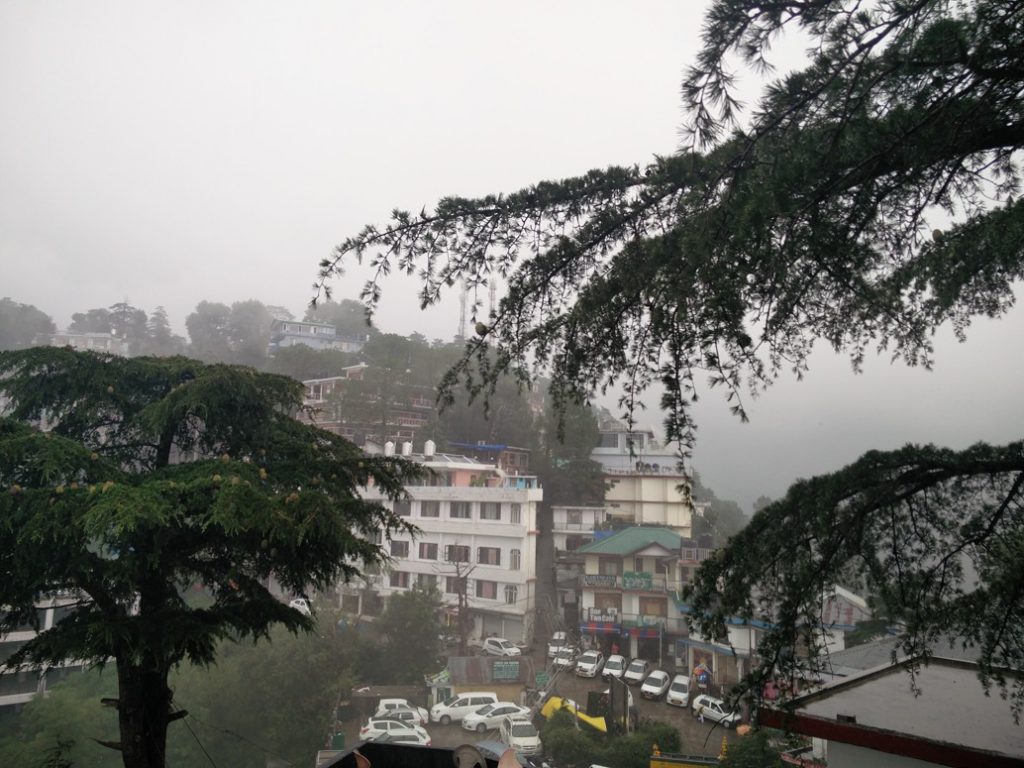 We were a little hungry so for lunch we went to Tibet Kitchen, a famous food joint in the area. Afterall, it would be a crime to not try out the renowned food joints in the area. For starters we ordered Chicken Drumsticks which were chicken wings roasted with onion and capsicum in chilly sauce, a must try! They were amazing with the right spice and marination. From Tibetan main dishes, we choose veg steam momos which had a nice cheesy taste along with the vegetables. The cheesy twist did give a nice flavor to my tastebuds. Next was the actual main course for which we ordered Veg Fried Rice, Veg, Chowmein and Veg Manchurian…all were mildly spiced and full of flavor! For drinks we had jasmine tea, fruit beer and fresh lime soda…I loved the aroma of jasmine tea!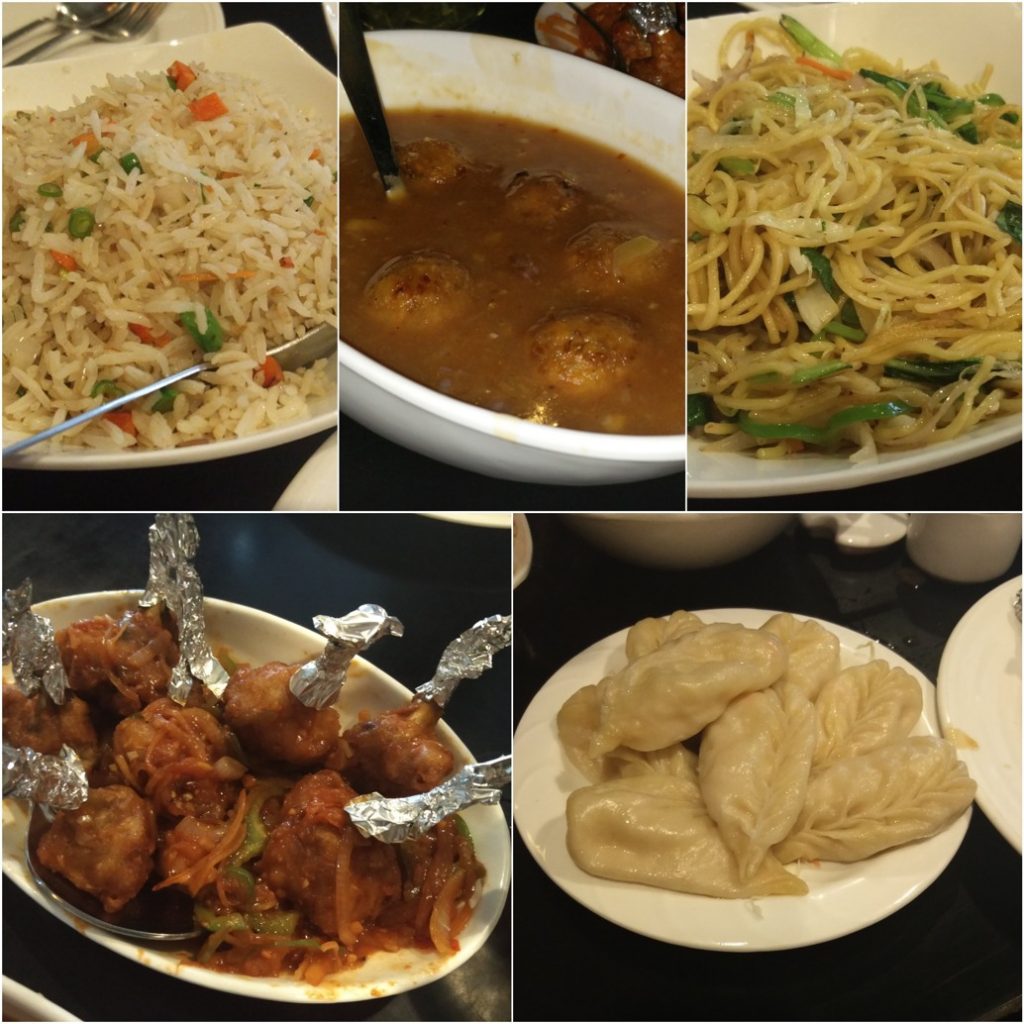 We didn't skip desserts! But we skipped this place for dessert and went to Woeser Bakery, a famous German bakery which says 'No Discount, No Wifi, no toilet yes only delicious desserts are available!' We ordered chocolate cake, cupcake, carrot cake and chocolate crunch…all of them were amazing and had distinct flavours…I loved the chocolate cake. We also tried the handmade cappuccino which is not available anywhere else…but it was too strong for us!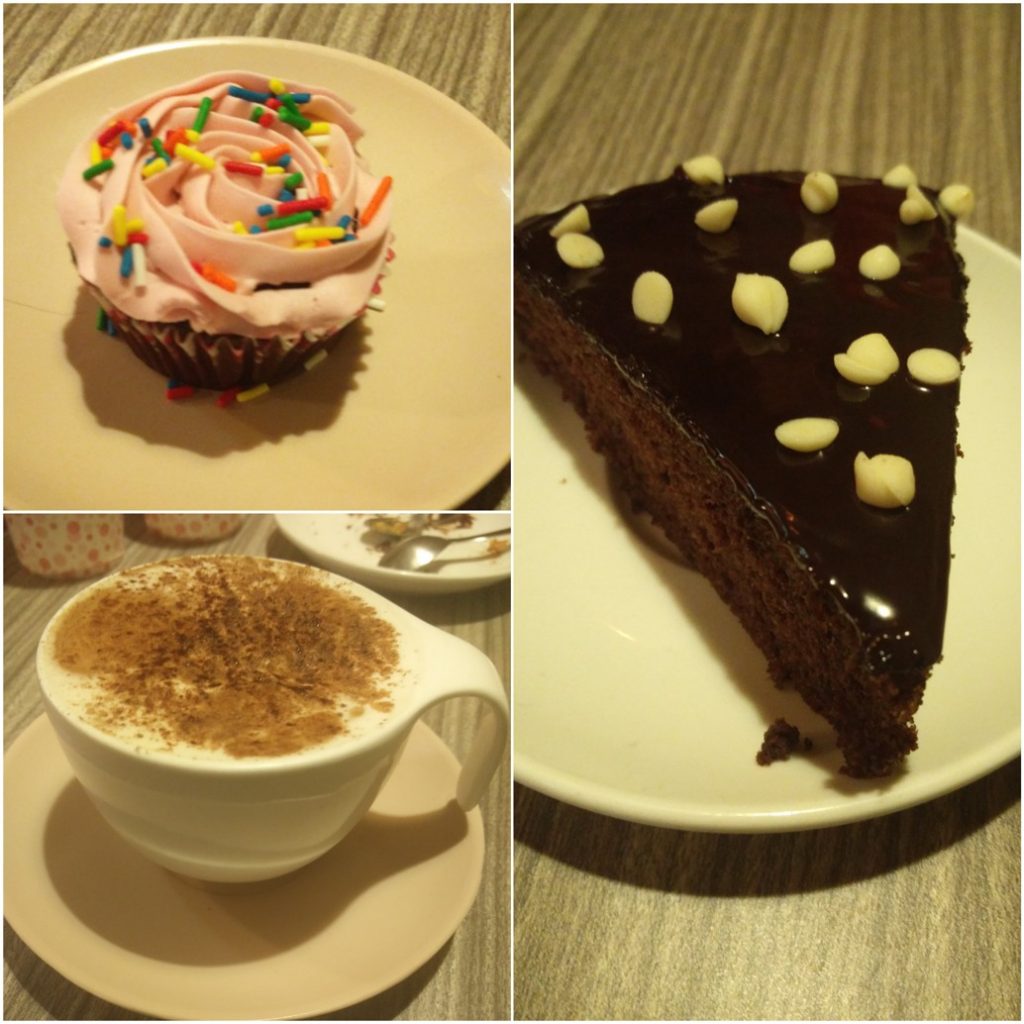 After the sweet time, we decided to take another walk of the Tibetan market. If shopping is what's on your mind when you visit a new place, then you could be disappointed. When one compares it to the Tibetan markets across Nainital or Mussoorie…it's quite small. We did pick up a few accessories and clothes but wasn't the best of what we have purchased from any hill station before.
On looking at our watch we realized it was 7:30 PM. However we didn't feel it earlier as it was still daylight…hills do have a magical effect. So headed back to the hotel to relax and chill for sometime in our luxury suite.
Time for dinner! The fuel for our stomach! And we headed to Paprika! This time we didn't go for a-la-carte but buffet! More variety…yayyyy!! We started with Talumein Soup which had noodles, carrots, beans, which gave nice and warm flavours. The Macaroni Salad was a cold salad with had finely chopped tomato and capsicum. It had fresh flavours and was absolutely delicious…the green salad had sliced tomatoes, carrots and onion which made for a great accompaniment for our Indian main course. The Veg Spring Roll is what we had the earlier day as well and you all know the great taste! The buffet spread had Chinese as well as Indian.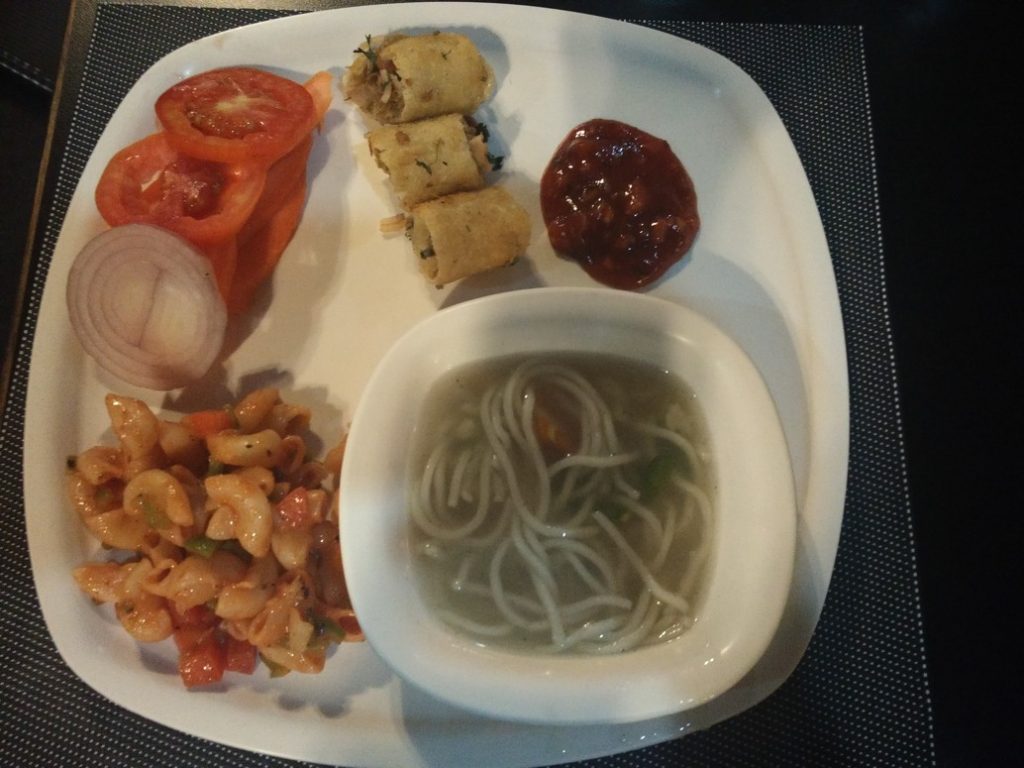 We started with the Chinese main course and what we had was Lemon Chicken which was colourful and tangy, Veg Manchurian which had great mild flavours along with soft manchurian balls. To accompany the gravy, there was chowmein and veg fried rice. All was delicious and yummy. I know we had Chinese during the day as well but we will never stop ourselves from another round for giving you the right review!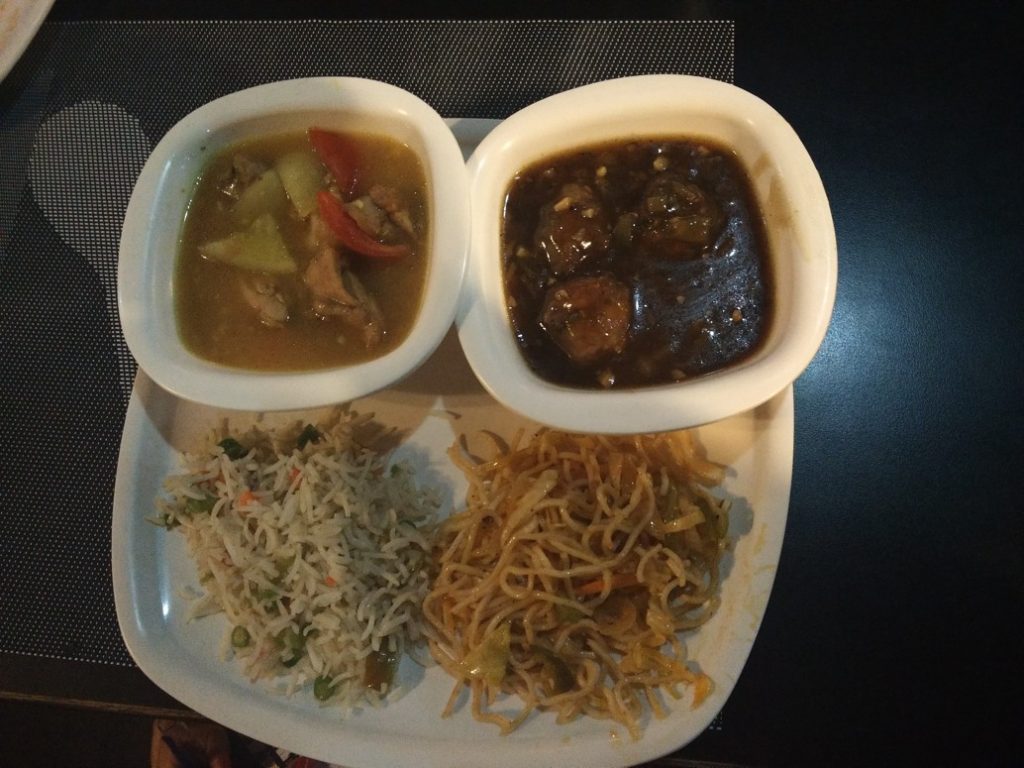 The Dal Makhani had rich consistency and flavour, corn capsicum masala was a great combination and gave a homely touch. Shahi Paneer had a white gravy and was a little sweet. Must be because of the cashew gravy! The Chicken Hyderabadi gave a nice South Indian touch to our chicken which we are otherwise used to eating with Punjabi tadka. How can our meal be complete without roasted papad. Relished all this with tandoori roti which was soft and nice. For desserts, we had Sewaiyan Kheer which was just wow! Best of the lot…with elaichi flavour and perfect sweetness!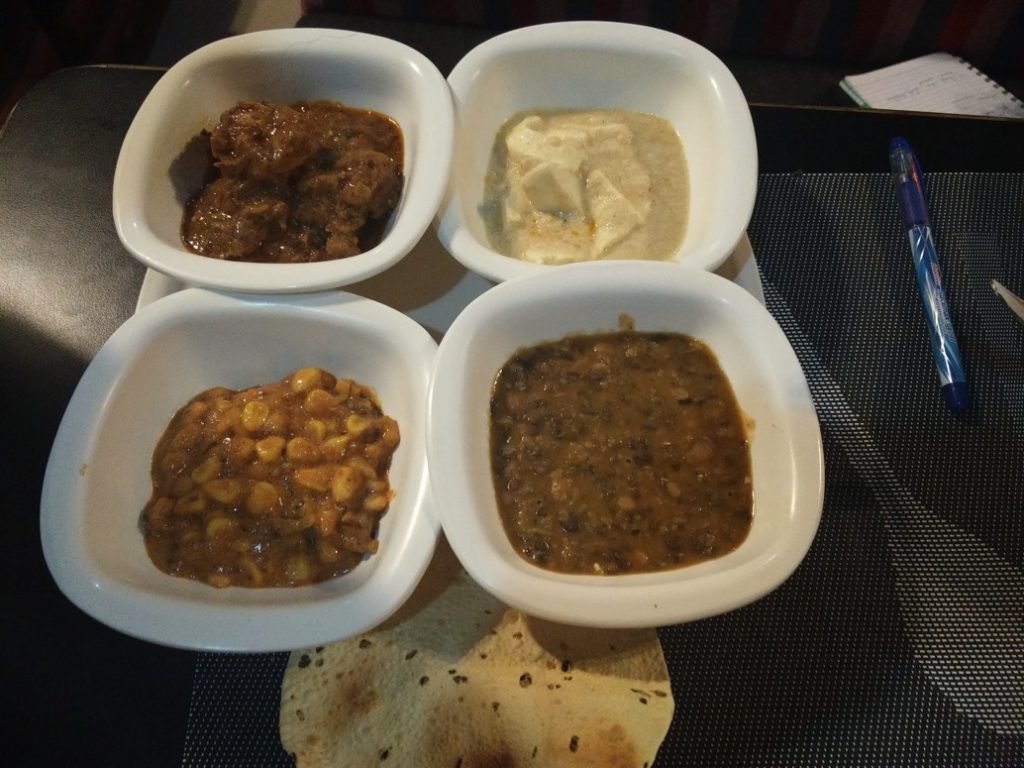 We woke up next morning…the day we were to say goodbye to the beautiful valleys of Himachal Pradesh. We saw the view from our window…and saw quite a cloudy scene. The agenda for the day was sightseeing and then travel to Pathankot where we would have got our train back to Delhi.
For breakfast we hogged on to puri aloo… there is something about rainy day and fried food. Masala omlette was well stuffed and great. The rest of the things we tried were crisp aloo bonda, boiled egg, poha, veg sandwiches and watermelon…though the choice also included sautéed veggies, milk with cornflakes, toast, grilled tomato, plain curd, daliya and a choice of tea and coffee on offer. With the weather in mind, we wanted to be selective!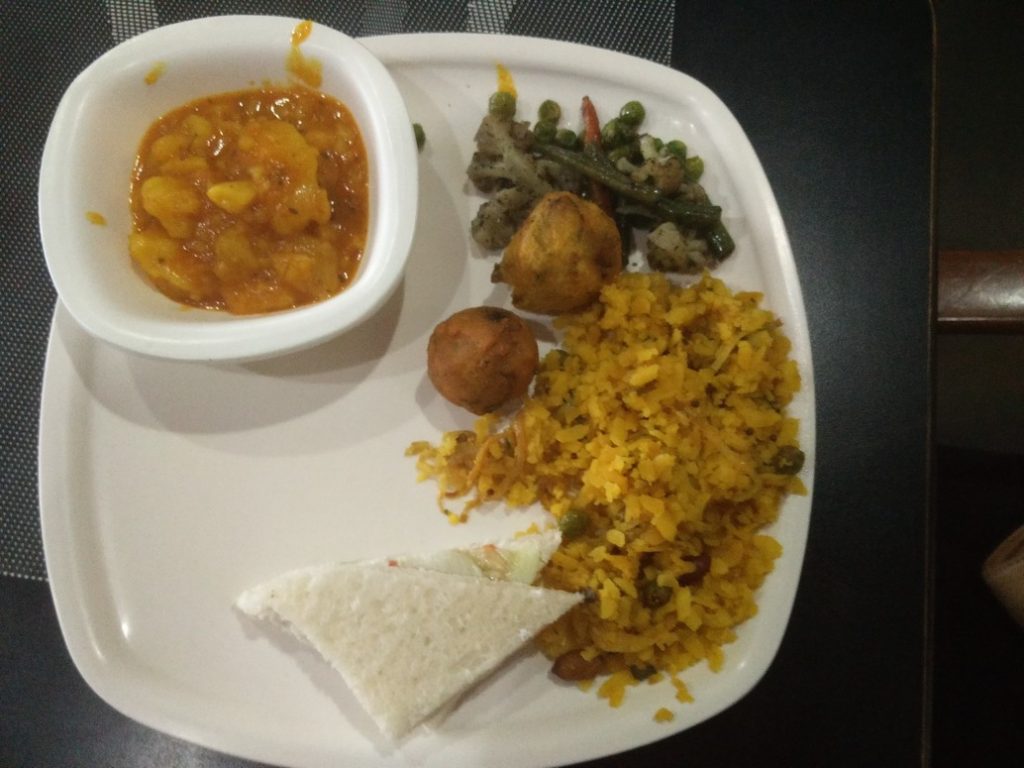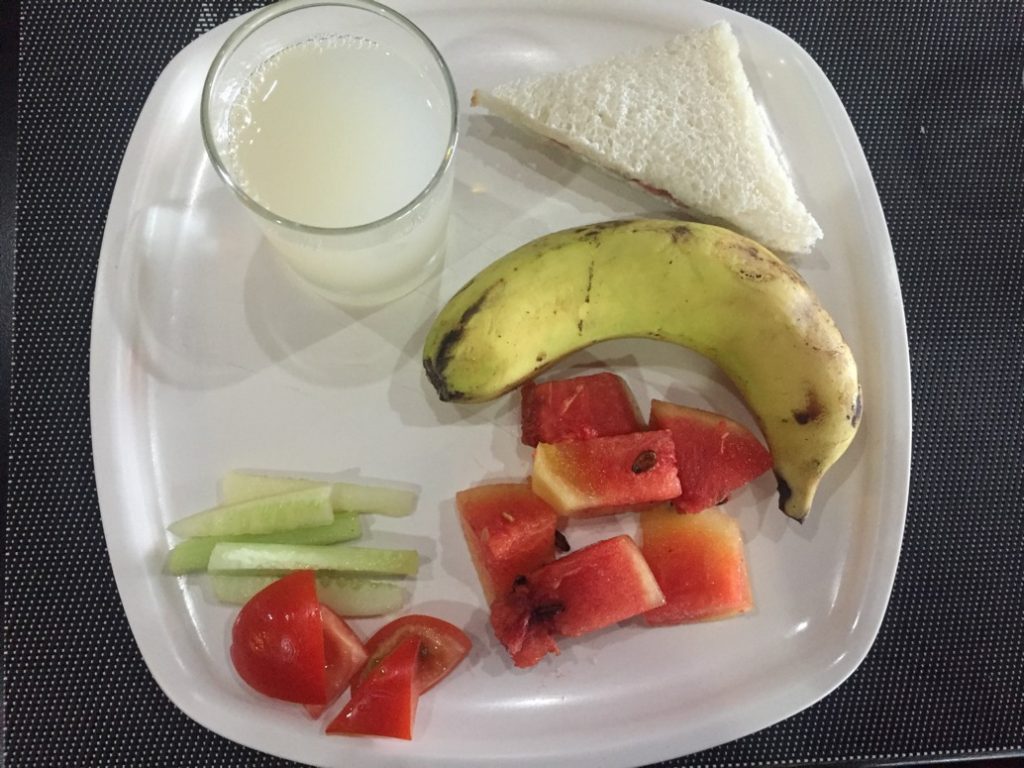 We peeped through the big window and saw a beautiful view…yes, the clouds were gone and we could enjoy the day without any rains. After wrapping up our last minute packing…we got into our Innova with our luggage and headed to Bhagsu waterfall, this is a must go for anyone who comes this side. Though, there is quite a distance to go up till the main waterfall but it's an adventure in itself!  Next was lunch at Cafe Bhagsu, a colourful cute little cafe at the entry of the waterfall. All the walls had different colours- red, yellow and green. We ordered Maggi, onion tomato pizza, aloo paratha, paneer paratha and a pancake. I would recommend the paneer paratha and the honey pancake! Bhagsu also had a big market area, something similar to the Tibetan market we went to the day before.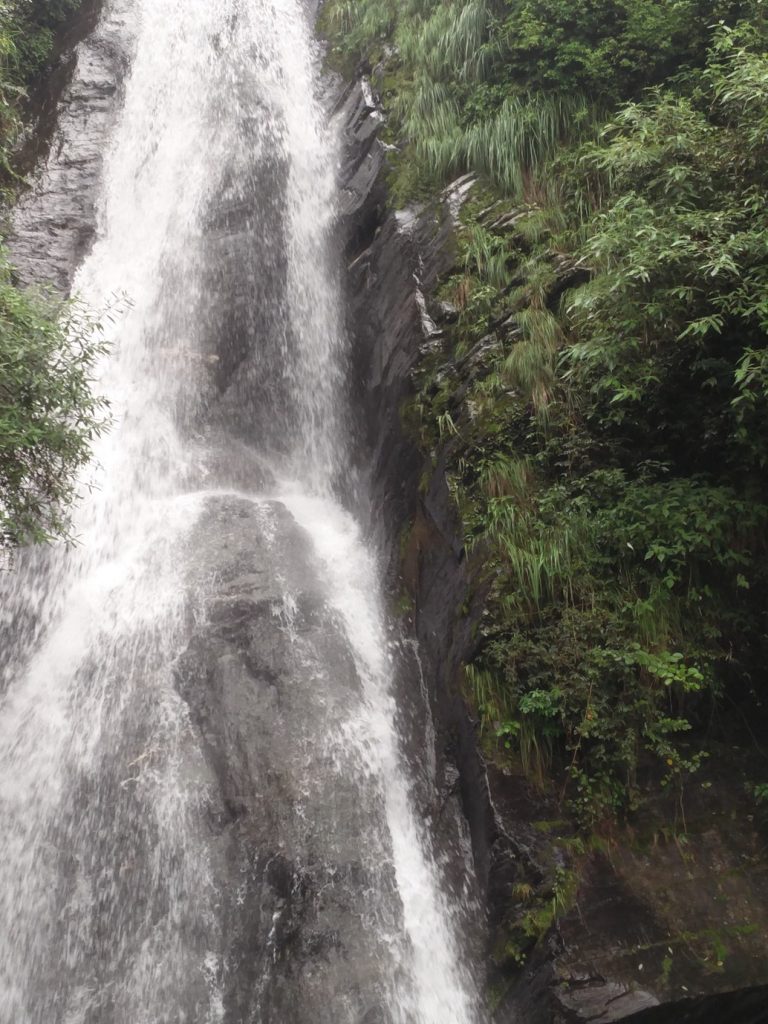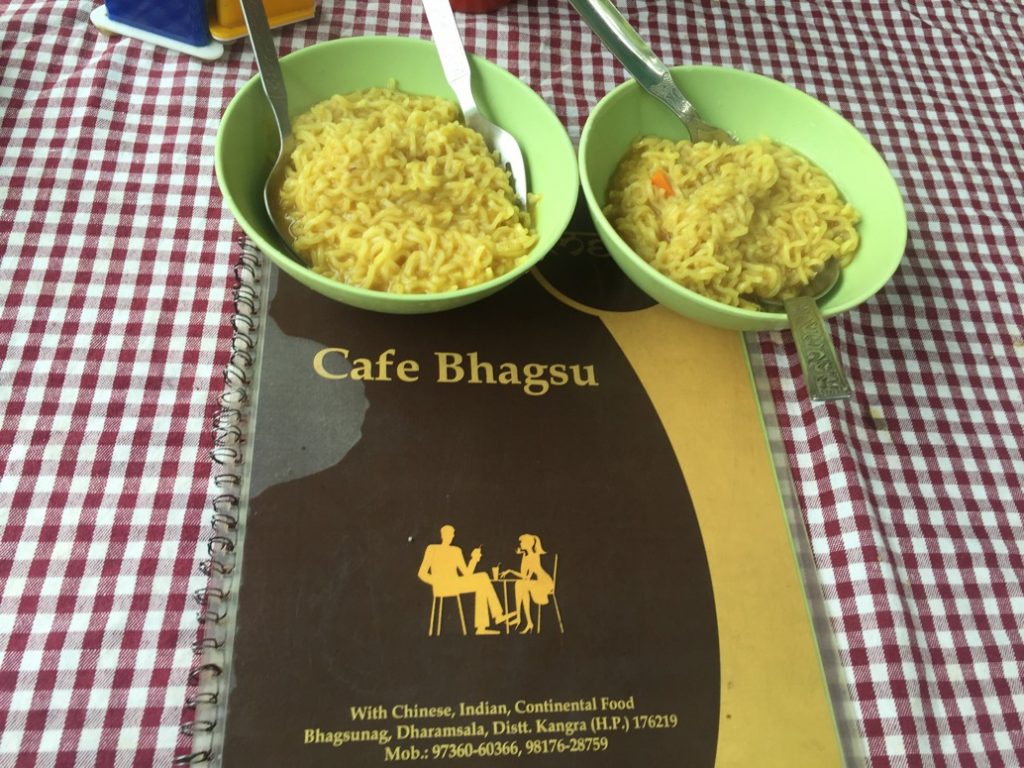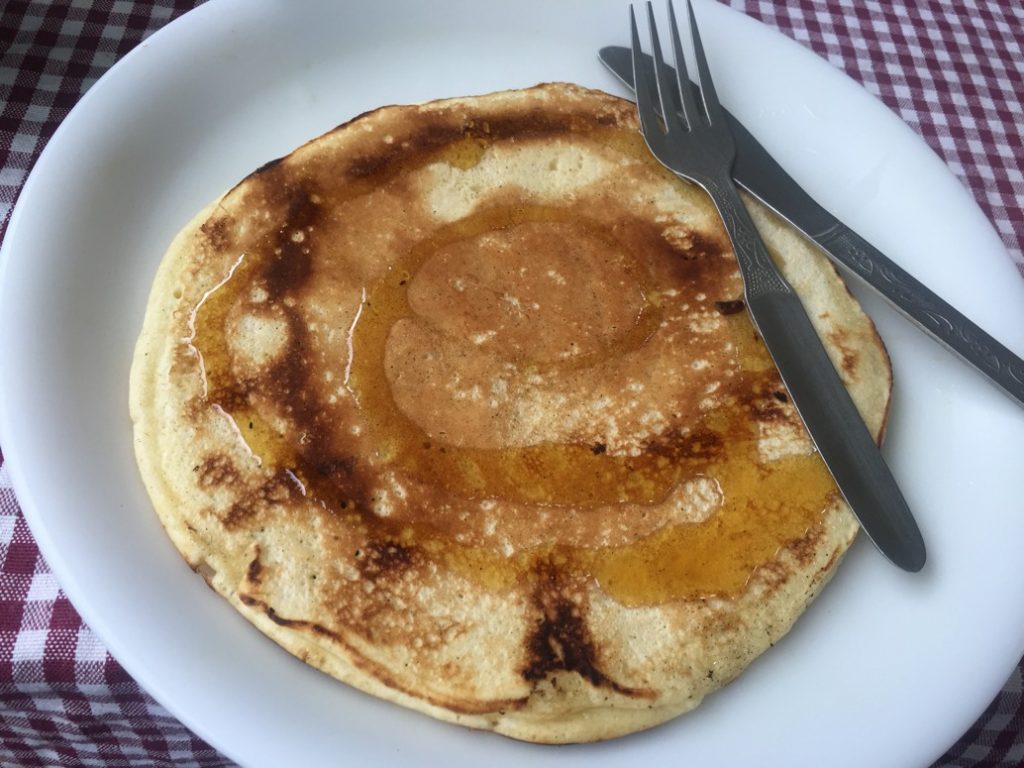 Next spot was Dharamkot, a place known for its view and small cafes which is mostly thronged by foreigners.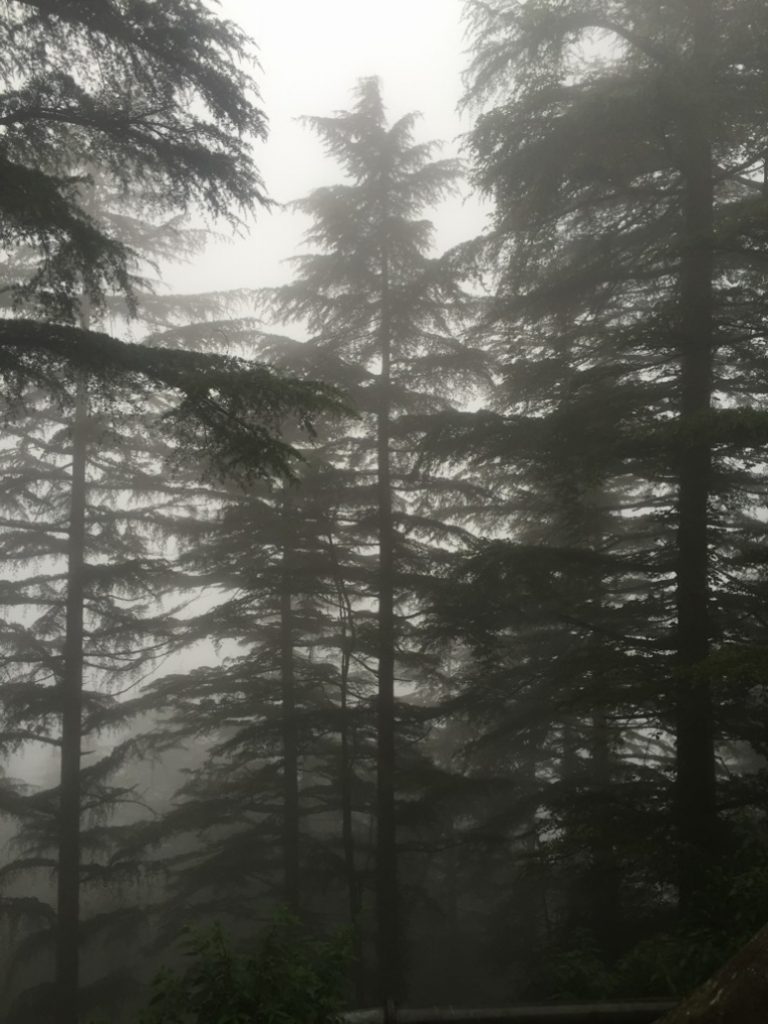 It was now time to head to Pathankot, we did tell you that we had to catch our train back to Delhi. Our driver stopped by at a beautiful Shiv Mandir around Trilokpur. Whenever you are going to Pathankot from Mcleodganj, you should drop by here as well. We continued our darshan after the divine darshan. The drive was smooth and didn't know how time went by enjoying the breeze and watching the beautiful valley view of Himachal!