You must have read about ChicLifeByte's rendezvous with Patrick Cameron sometime back. In case you missed it, you can read it here. Patrick also introduced us to Wella Professionals EIMI styling range there but now they have launched it, I can talk about it in length.
Now keep guessing what's EIMI range… it's a new hair styling range by Wella Professionals. Precision, Dry Touch, Root Touch sprays, Volumes and Lifts all this you can do with the New EIMI styling range by Wella Professionals that helps you do that easily with finesse & perfection. Al Fresco is the captivating new floral fragrance for the EIMI hairsprays inspired by individuality. The superb mechanism works with so much excellent power & perfectness that you just love what you do & be a perfectionist in no time. So good and so far the best one I have tried.
There are 31 styling essentials in this range and I am here to talk mainly about the following 3 products:
Perfect Me EIMI – a lightweight BB Lotion
Root Shoot EIMI- Precision Root Mousse
Dry Me EIMI- Dry Shampoo
So now let's talk about the wonderfully designed products:
Perfect Me EIMI lightweight BB Lotion–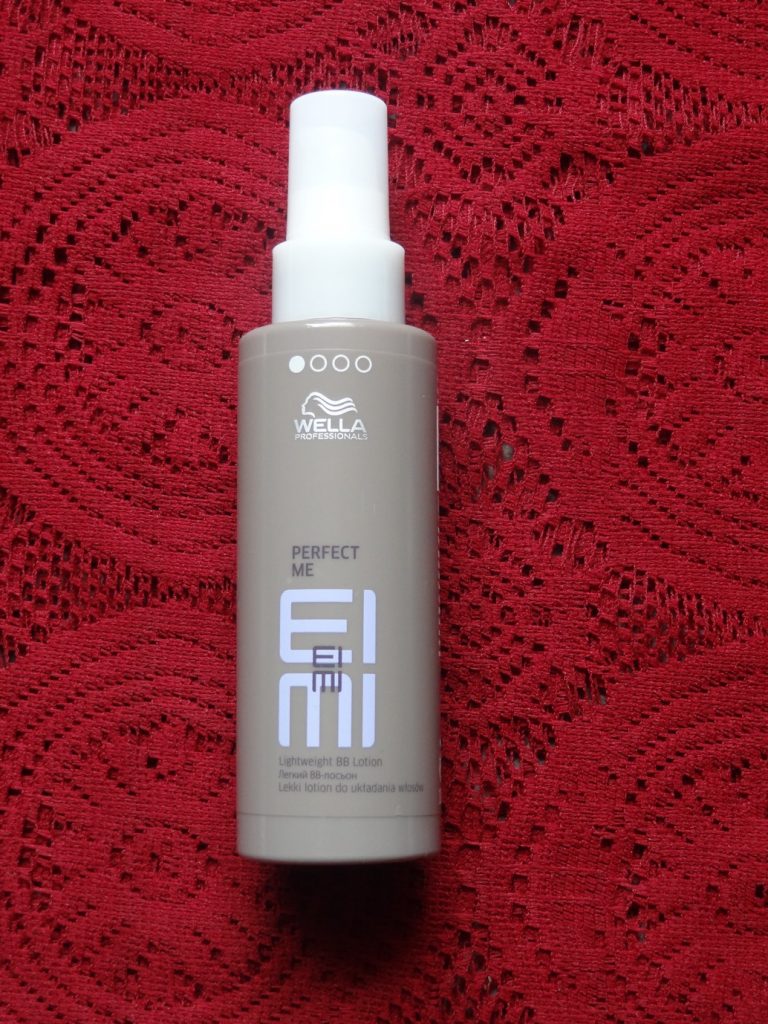 We have always thought of BB lotions for our face & body but here we have one for our hair. I poured some on my hand, its pure white in colour, coin sized amount to be precise and used it on my freshly washed towel dried hair. It's a delicate lotion for a wonderful & refreshing day with an energizing fragrance. I emulsified it through my slightly wet lengths, it gave me the natural smoothness and shine and dryness finished with it and left my hair smelling wonderful & beautiful.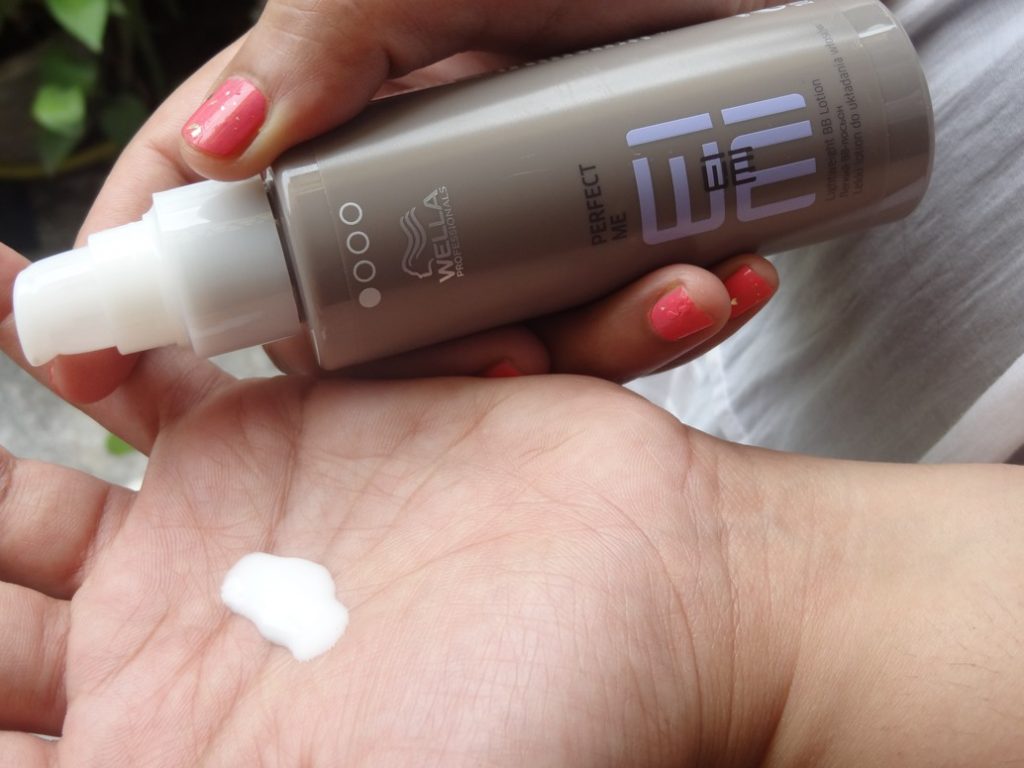 It moisturized & tamed my wet hair and it's a great product to be used before blow drying or straightening or any heat application. Actually I must add a point here that Delhi sun is equally hot & blazing so the BB Lotion cares & protects from damage of exposure to sun, smoke, dust, pollution and when the fragrance lingers, you feel good & yes confident, pampered and protected by the magical BB lotion.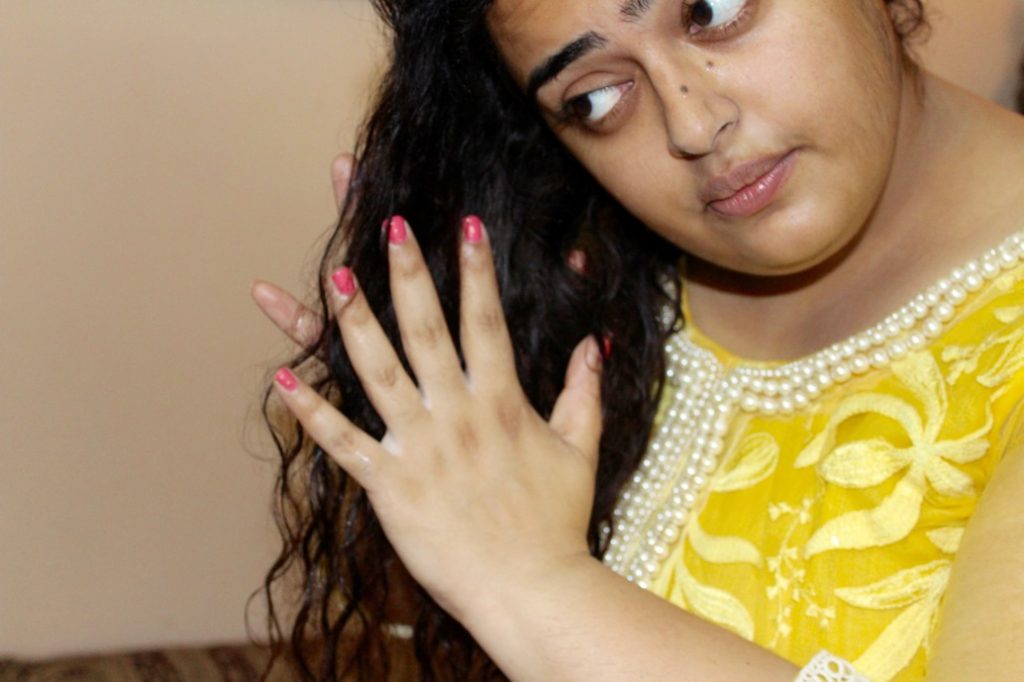 Root Shoot EIMI Precision Root Mousse-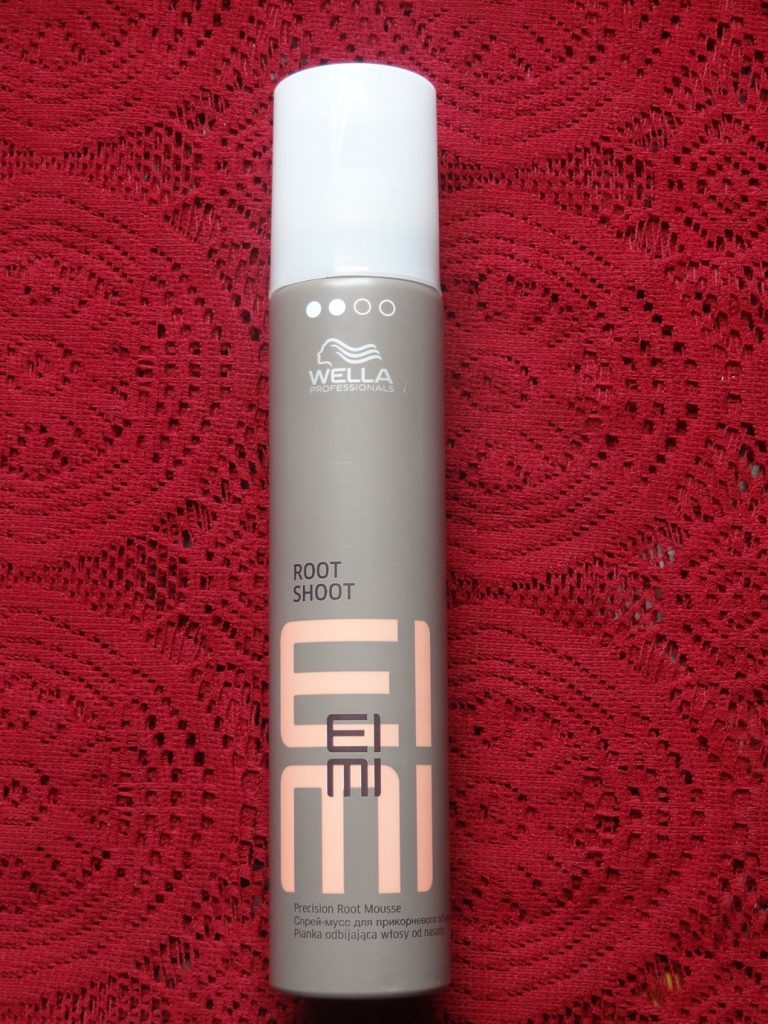 With my freshly washed tresses and the magic of the soft mousse on my hand, foaming with energy which went on my damp hair and through my lengths. The mousse contains the Intelligent Care and Protect complex that helps detangle hair and give a boost of shine and texture, as well as a moisturizing effect. I sprayed it directly and the foam softened & volumized my hair. It gave my hair a pump up root of precision volume as I let my hair down & sprayed it. It gave the necessary lift and the emulsification of softness done by my hands from lengths till ends made the styling part more fun & easy, you can blow dry or style as you wish after this mousse application.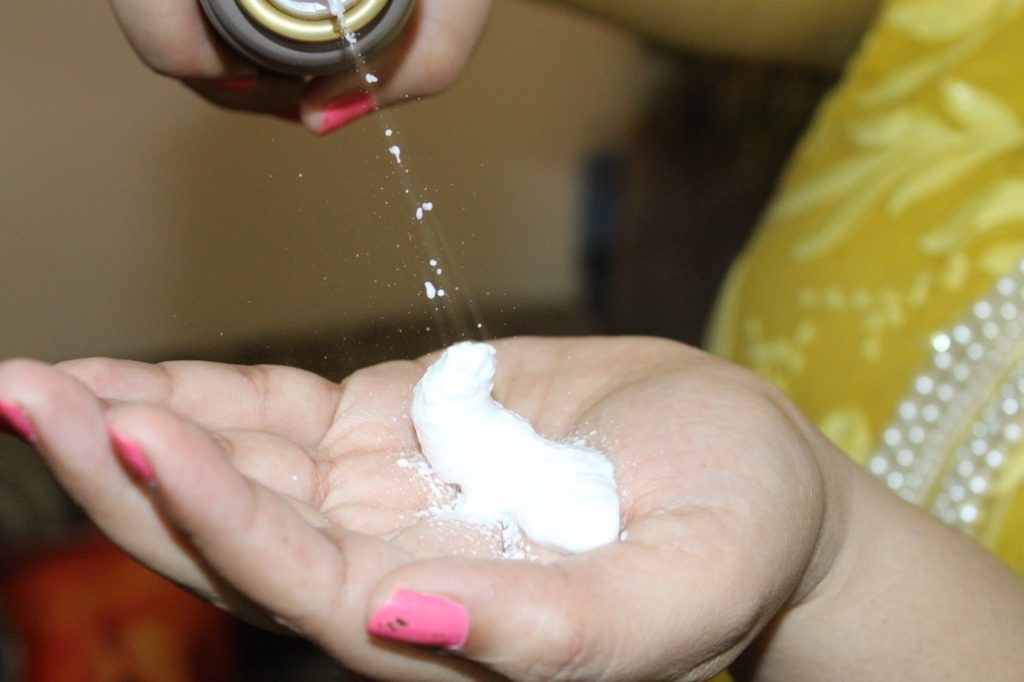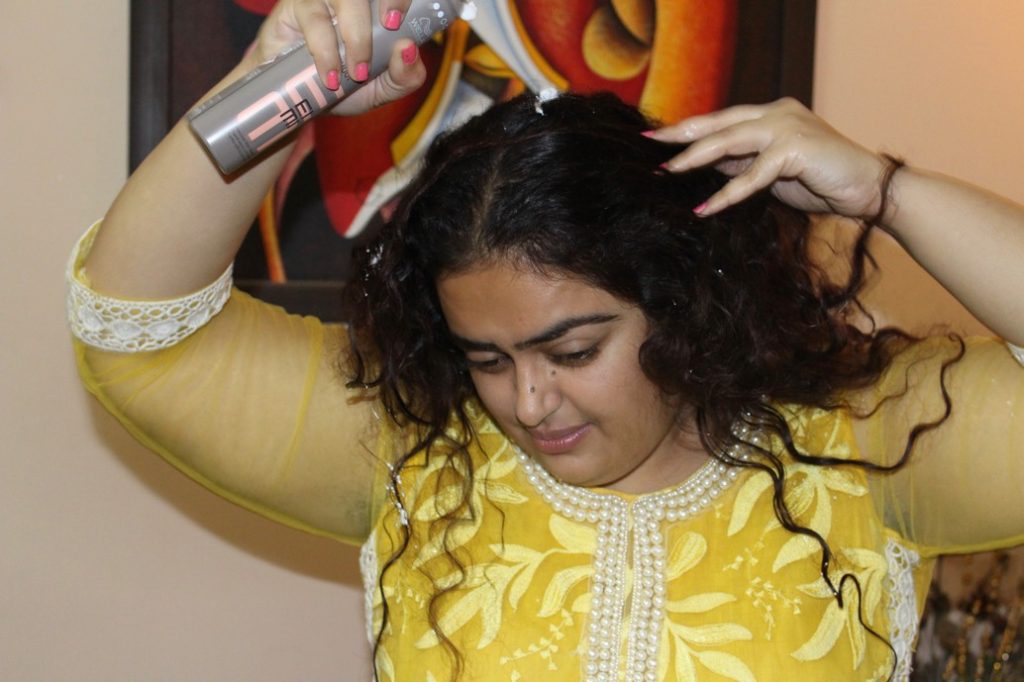 As I was already sweating so much, so I went in the sun and air-dried I mean sun dried my hair in the balcony. The sweat made my hair little greasy because I did some kitchen work in the middle. I used this Dry Me on roots, sprayed the calming spray on my hair from roots till length and felt lovely as I was spraying the luxurious product. It gave me the volume lift at the roots and a matte texture which refreshed my hair. I just finger combed my tresses, I believed in the product and it worked like magic, superbly awesomely great results which you can see in the pictures.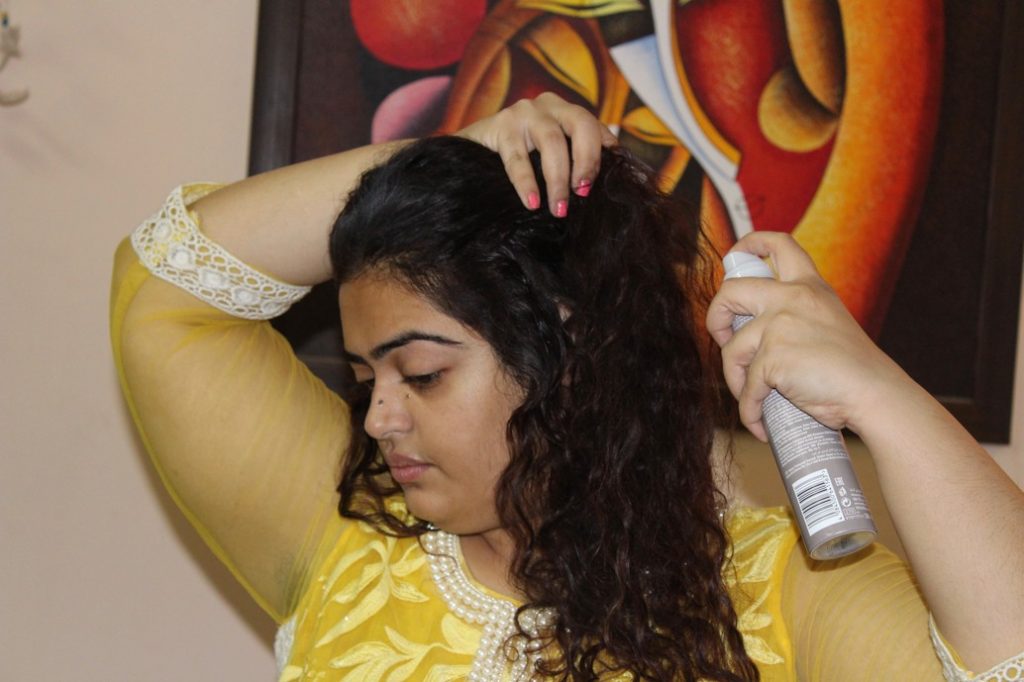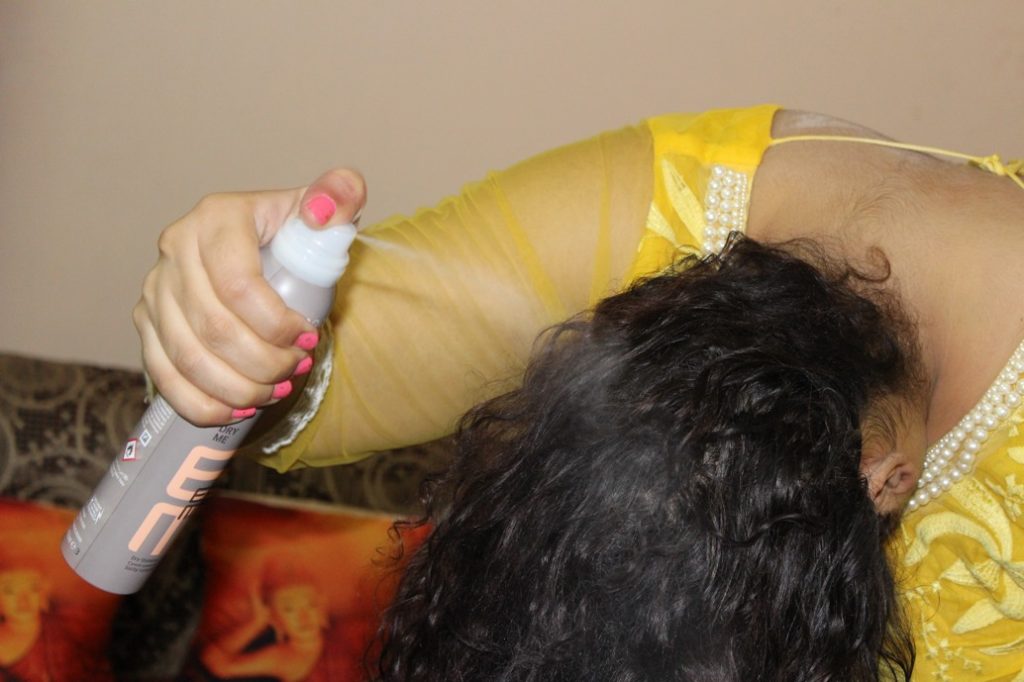 These 3 products are priced at Rs. 900 each and also available are more products for styling wild tresses or for the dazzle effect or boost, lift, volume, strengthen a sleek silky mane all of them are created by Wella Professionals catering to different hair needs. Wella is a trusted name in this field and has been in this business since long. And that is how they understand any girl's hair care needs and the wishes and desires or the styling each one wants with best & selected products be it the Perfect Me, Shimmer Delight, Glam Mist, Root Shoot or Perfect Me BB lotion.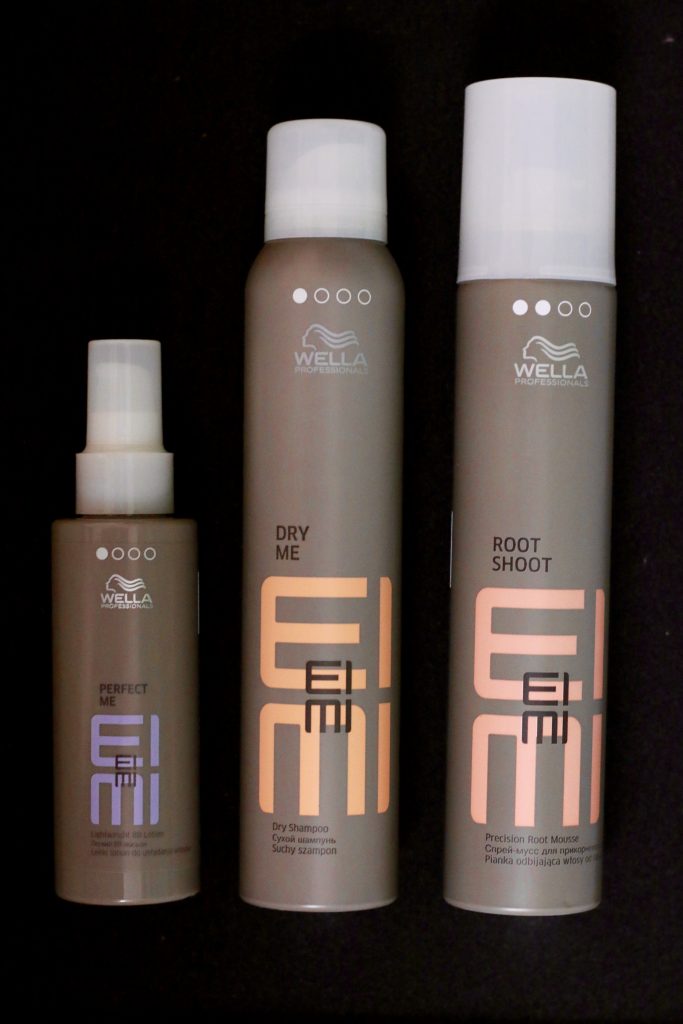 Now each individual can be styled with these miraculous products in hand with their personalities looking great and their manes elegant, confident and styled well in balance with their textures and softness which the Wella products promise to give & create for people who love looking good, dressing good and yes, feeling good comes automatically when the Wella Professionals range commits to its users so much who can ignore this fact. I use them regularly now and I love them so just try out yourself and feel & fall in love and be mesmerized by the magic it weaves & leaves on your hair.