Now who doesn't want to have superbly rich creamy Swiss ice-creams in these summers by Movenpick which has finally opened its flagship boutique store in DLF Mall Of India, Noida being the 6th outlet in India and the 2nd in Delhi-NCR. The menu is not only limited to ice-creams but some extremely delicious pancakes, sundaes, macarons, coffees, soda floats and even some 99% fat free sparkling sorbets as well. Also one can experience gourmet teas & coffees in this fun boutique store. These ice-creams are produced only in Switzerland and the brand is brought to India by entrepreneur Tarun Sikka, Director, Nectar Hospitality who runs it with the same zeal and enthusiasm that goes into the making of each robust flavor in Switzerland.
Tarun proudly talks about Movenpick brand for which uses natural ingredients for its range of products like Bourbon vanilla pods from the tropical forests of Madagascar, the finest cocoa beans from the Maracaibo region of Venezuela or Canadian maple syrup from Quebec embodying the Swiss ethos of perfection, creativity & attention to detail creating a menu mix of world classics already a hit in 300 boutiques across Europe, Asia and Australia and being served in five-star restaurants and hotels of more than 40 countries around the world becoming everybody's favourite dessert spot with its super indulgent menu & that's what Movenpick is famous for.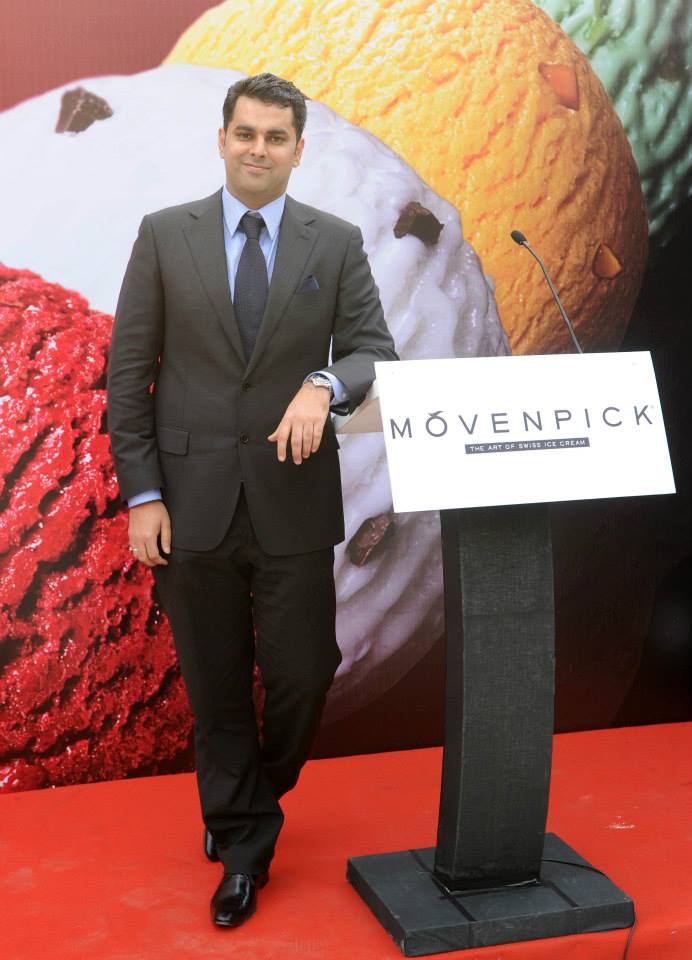 We started with some cool sensuous shakes- Vanilla milkshake & Strawberry milkshake. The Vanilla milkshake had a milky & velvety texture and was not too thick but had the perfect consistency. It was luscious & creamy. A perfect refresher for the summers! The Strawberry shake was equally good and had ice-cream blended with full cream milk and tasted delicious.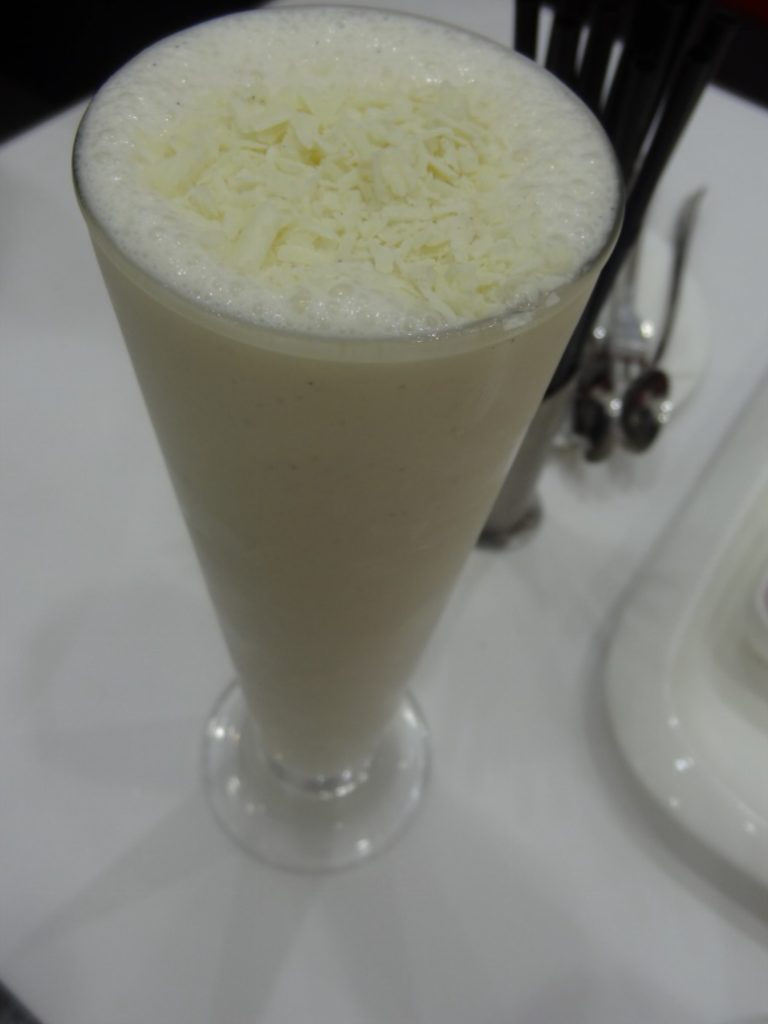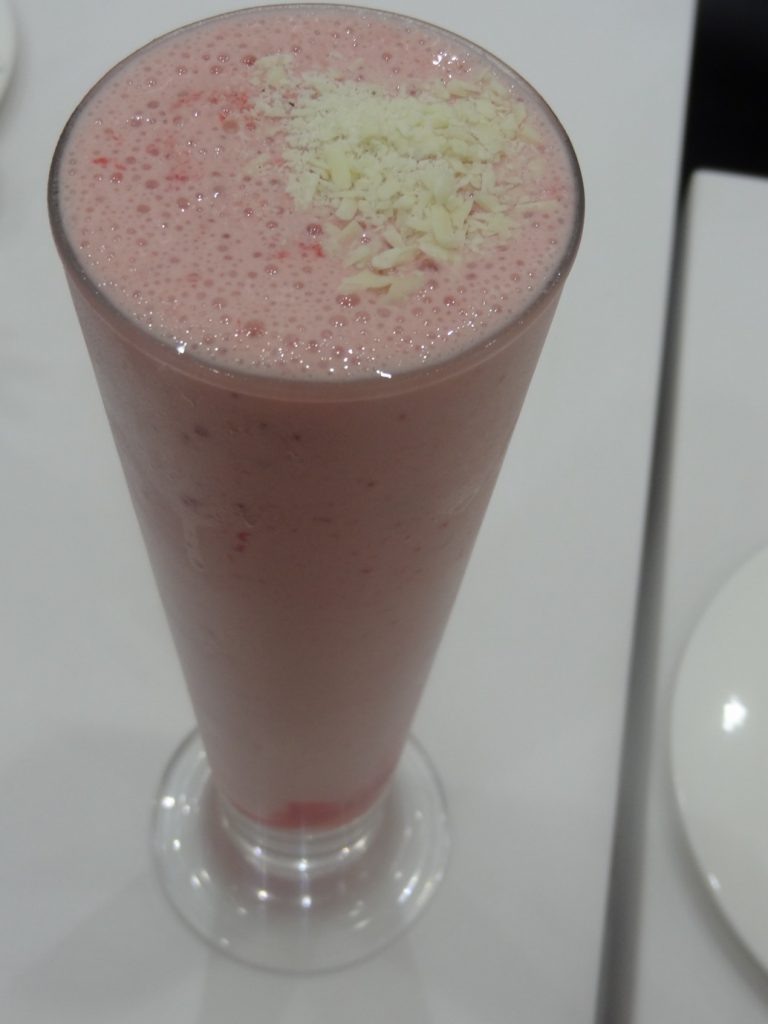 Next we had a platter of 6 ice-creams in the following flavours: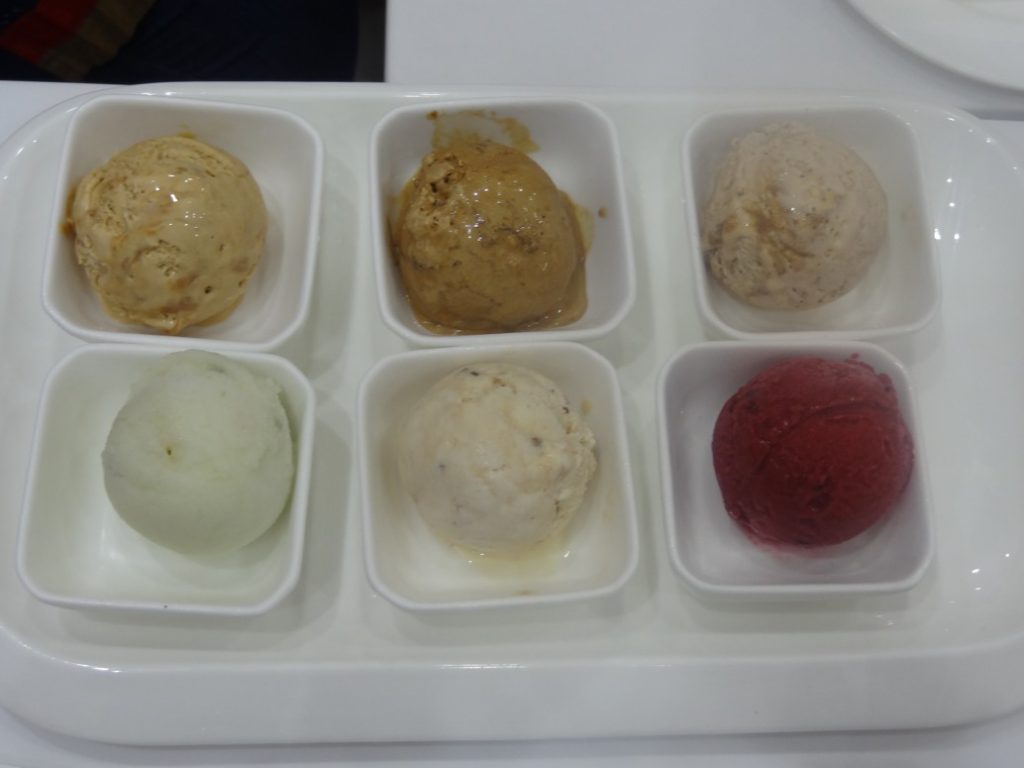 Lemon & Lime Sorbet: A fruity & fresh blend of citrus fruits i.e. lemon & lime. This sorbet had a really different & tangy lemon zing which I really liked.
Espresso Croquant: Crunchy caramelized hazelnut pieces & an aromatic coffee flavour enrich this ice-cream blend. Rich, dark, superb, addictive!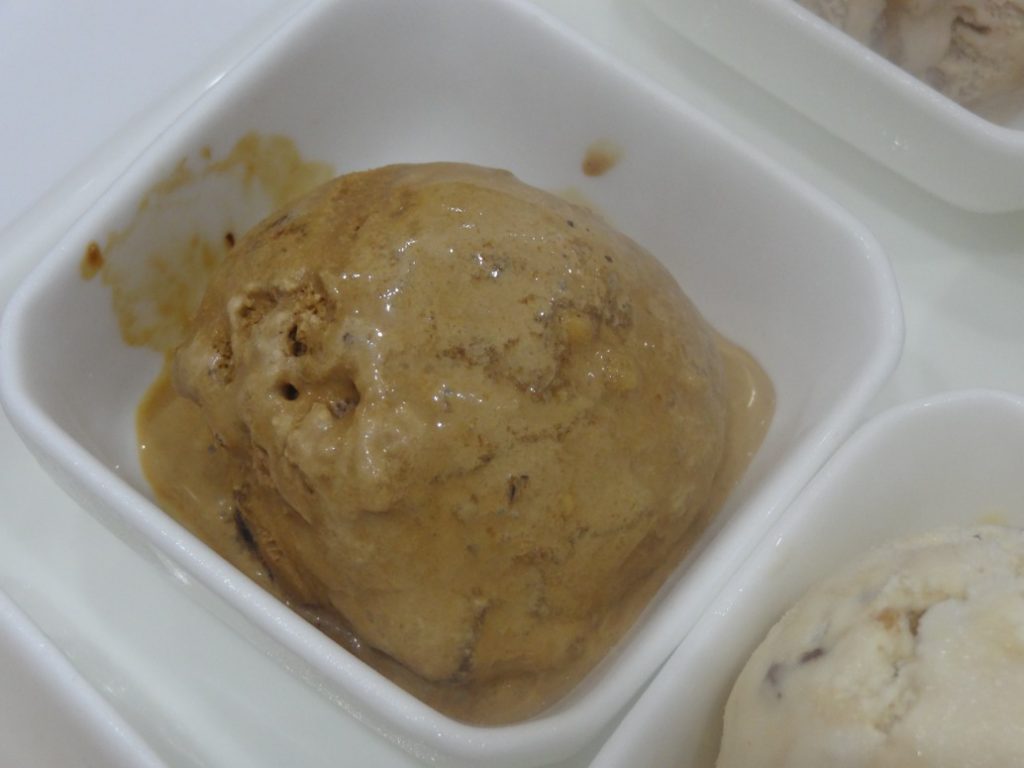 Hazelnut: Lovely, crunchy, caramelized hazelnut bits are added to this sweet & heavenly ice-cream. The crunchy hazelnut bits give it the extra punch. Too good an affair & left an amazing after-taste on the tongue.
Caramelita: Temptingly sweet caramel tossed in rich, creamy & smooth ice-cream. All the sweet cravings end with this one. This one just melts with the caramel in the mouth.
Maple Walnut: The taste of delicate caramelized walnuts & premium maple syrup blended together in this to bring a fine taste combining the rich taste of wholesome walnuts and indulgent smooth maple syrup. It's a nutty delight blessed with health, richness & satisfaction of pure pleasure.
Blackcurrant sorbet: Sunkissed black currant berries with fresh black currant gave a tangy, sweet, sour & a different taste. We don't usually get this flavour in the market so its unique and one should try this.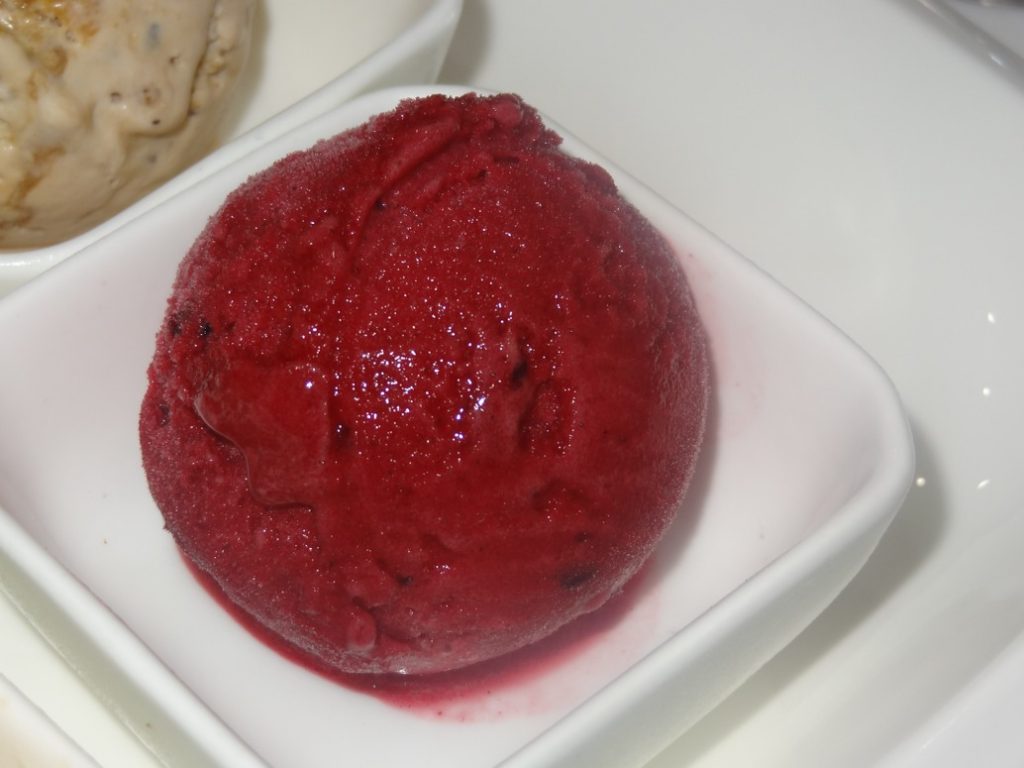 Next, Stracciatella & Hazelnut Indulgence had 2 soft & fluffly pancakes with 2 bowls of ice-creams: Stracciatella (Italian classic- Panna ice-cream with dark chocolate) and Hazelnut (with crunchy caramelized hazelnut bits)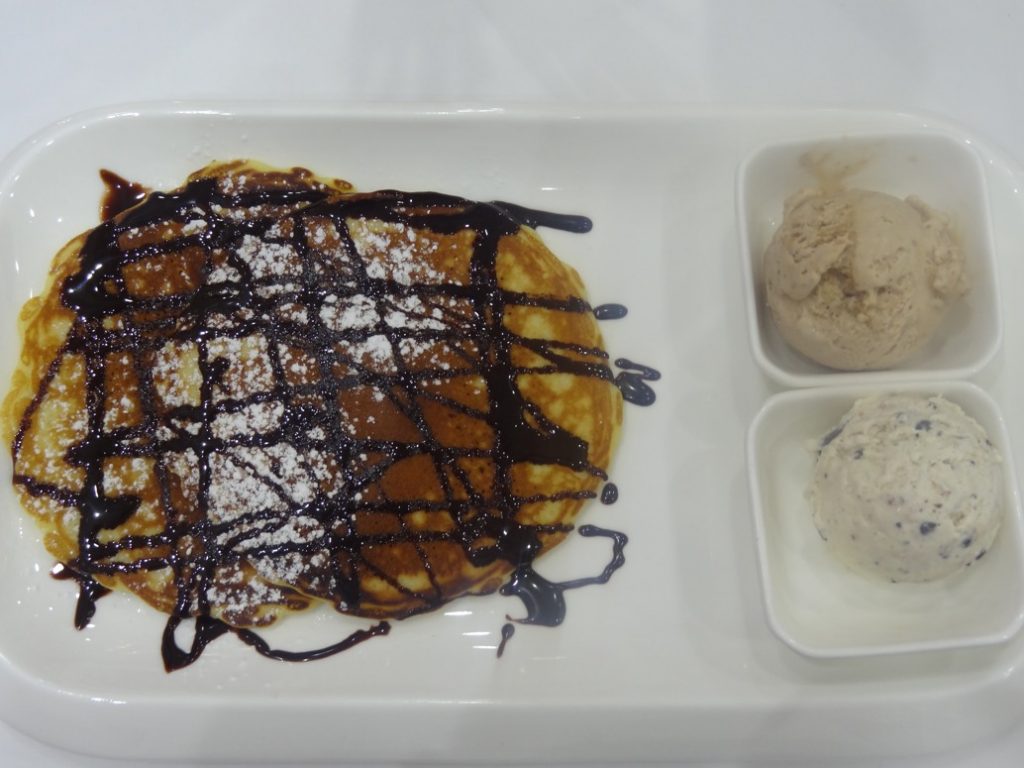 The taste is heaven! The freshly baked light fluffy golden pancakes tasted real good with the ice-creams drizzled with decadent chocolate sauce & sprinkled with rich chocolate shavings giving a real fine taste.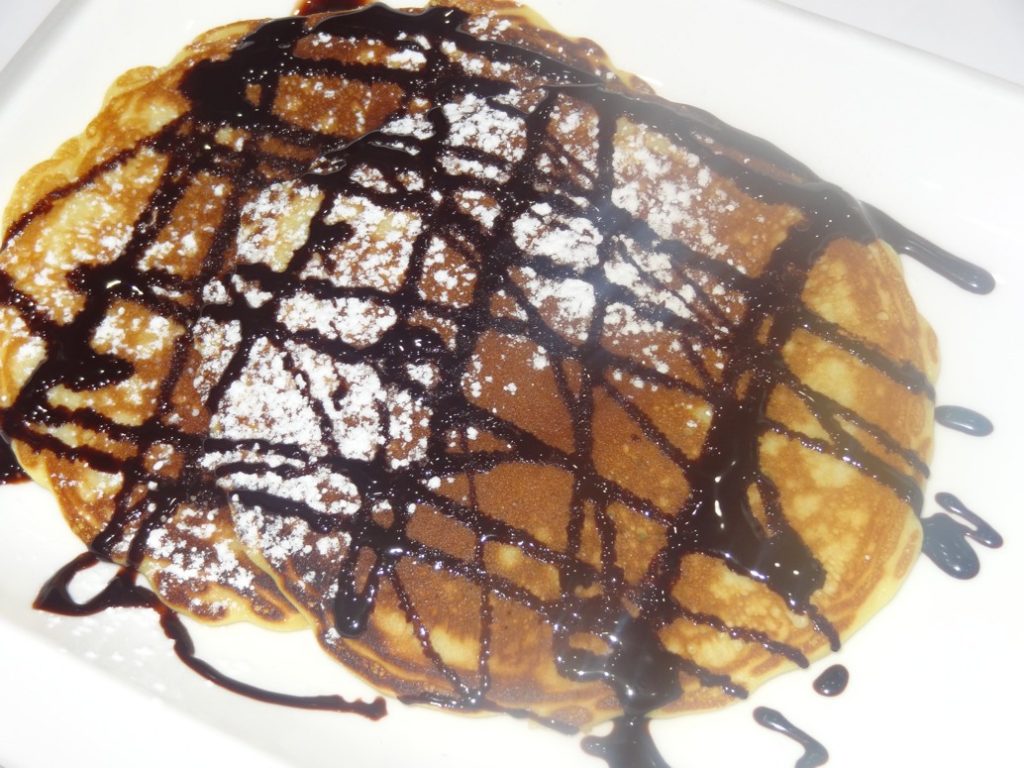 White Chocolate & Raspberry Obsession had freshly baked hot Belgian waffles with Movenpick White Chocolate ice-cream (creamy white chocolate with a smooth vanilla blend) and Raspberry sorbet (a blend of heritage raspberries being rich in quality & fruit content) drizzled with heavenly berry sauce and sprinkled with white chocolate shavings.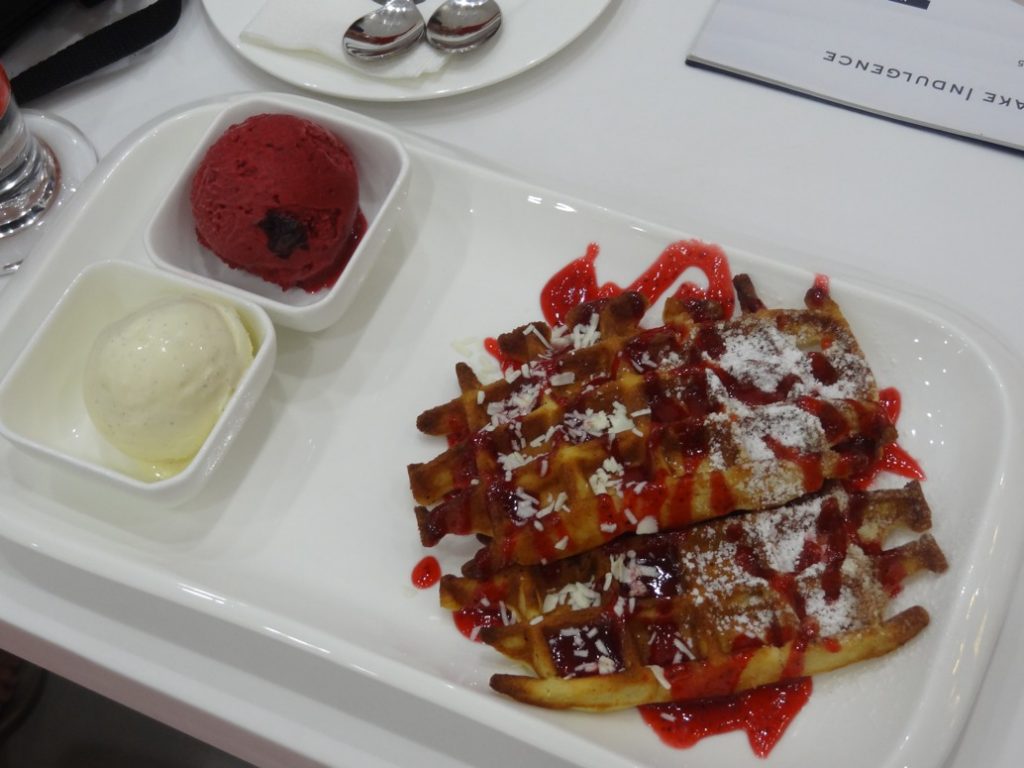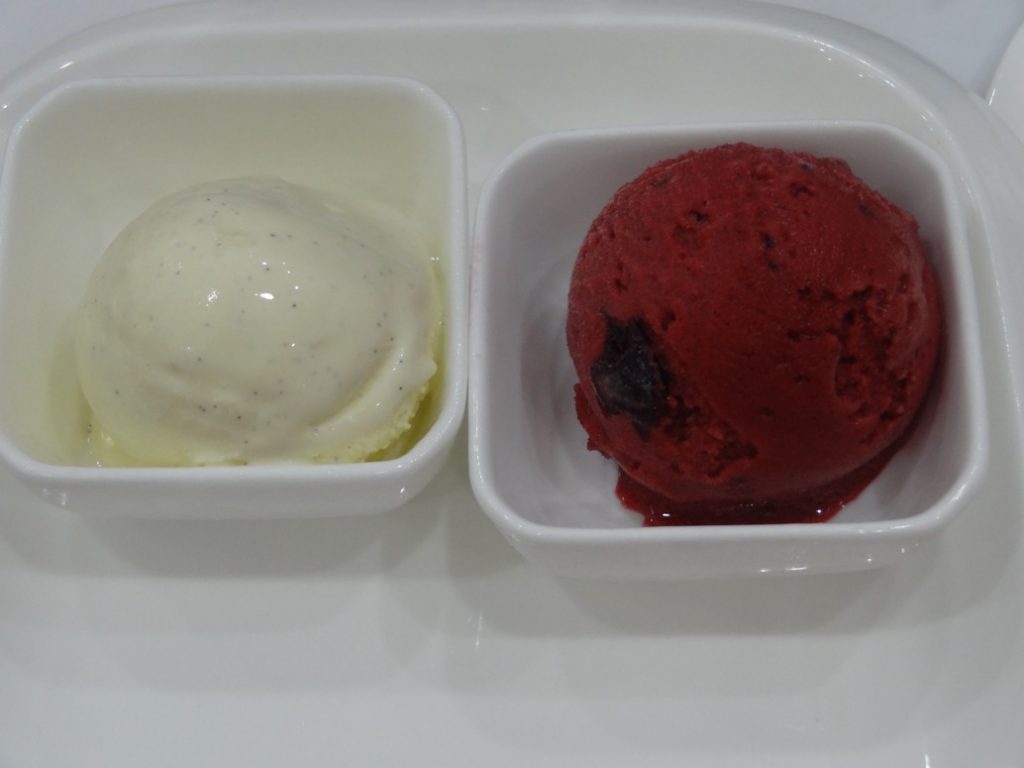 I loved it! The waffle was crisp and I enjoyed it till the last bite. A great flavour and the combination worked & blended well. Most recommended here!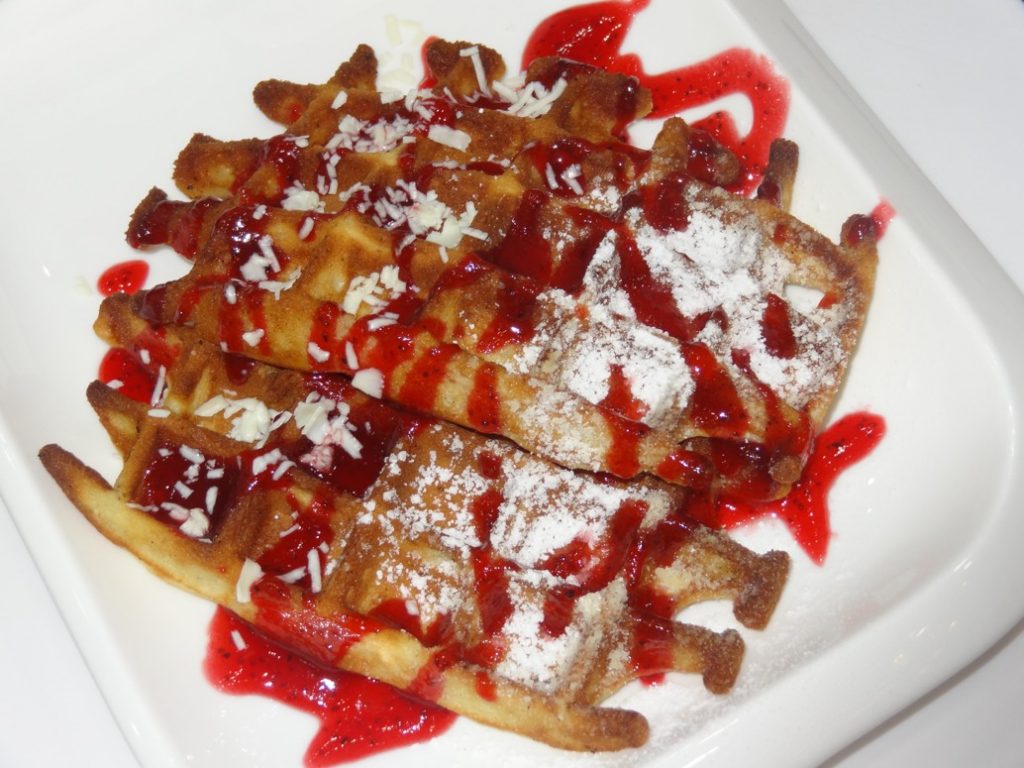 I must say with its quality & superior fine taste, Movenpick is surely here to stay. The menu has 22 ice-cream flavours with each one different and more delicious like Caramelita, Strawberry & Raspberry, Macadamia, Blackcurrant & Cream, Swiss Chocolate or the hot Belgian crispy waffles which tasted heavenly & sinful or the lovely golden pancakes which were light, fluffy & superbly fresh or be it the tasty 99% fat free sparkling sorbets, you have more choices for indulgence and binge and spoil yourself with these delightful temptations heavenly yours only at Movenpick.
Movenpick is soon opening 3 more outlets in Delhi-NCR in places like Galleria Market in Gurgaon, GK-2 and Pacific Mall in Subhash Nagar. So you have more reasons to smile, party and enjoy the summers and say Movenpick desserts are the best overloaded with fineness & richness and blended and bonded with love. An awesome way to chill & relax in the summer heat and say it no better than Movenpick!