Cinderella proved that a new pair of shoes can change your life….None of us can under estimate a power of a new footwear. Team ChicLifeByte recently found the perfect footwear which looked as if they were made for us! Yes, the brand is targeted at a women who is modern, liberated, confident, well travelled, and is aware of ongoing trends. And I could perfectly relate myself to the attributes! There could not be a description where I could fit myself better! I am sure you would want to know which brand am I talking about. It's called The Tan Base, a start-up by Geetanjalee Bahl which offers 100% leather footwear for quality and fashion forward woman.
For me, my main concern is size. I fit into size 41 and majority of footwear brands stop at 40. So where do the 40+1 segment go? I was glad to see my size on The Tan Base. From sizes 36 to 41…the brand had the perfect assortment for the needs of today's woman. My enthusiasm knew no bounds when I saw size 41 and ordered 4 pairs. Considering its online shopping, I assumed I will have to return some of the items. The blessing is that my sister Nidhi who is the founder of the blog has the same footwear size but she has broad feet while my foot is on the thinner side.
The shoes arrived earlier than expected. You all know what happens when an online order arrives…without much ado, we opened the packet and saw our online clicks had translated in actual physical products….yayyyy… and I must admit the designs and quality finish are internationally competitive and are ahead of the current collection available In the Indian market. Who can resist wearing those beautiful creations…infact I had pre decided my look even before I got the delivery 🙂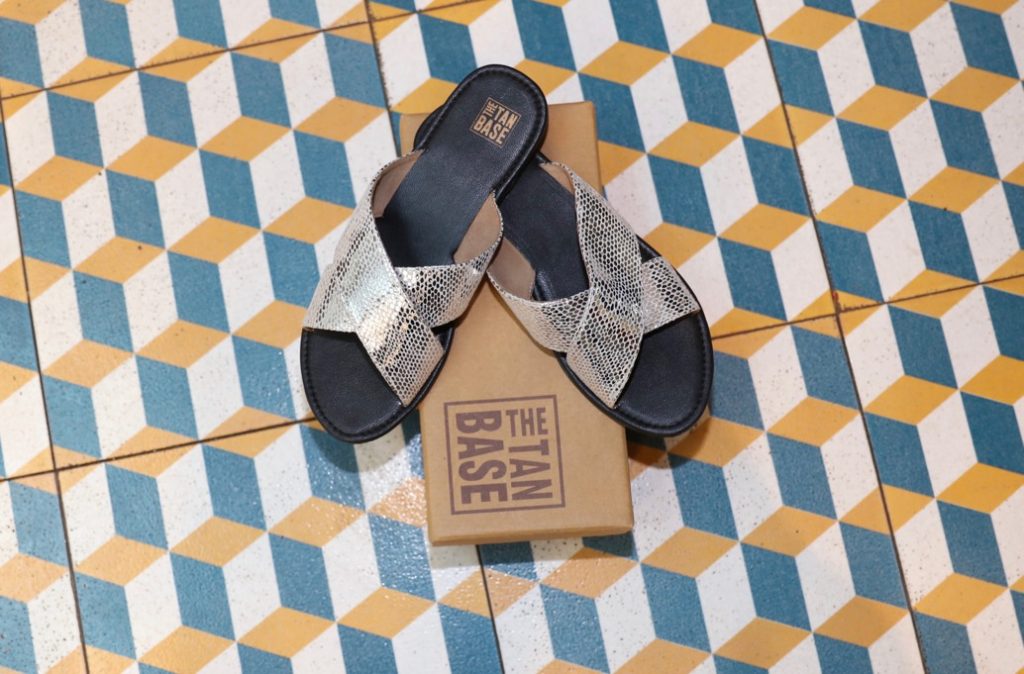 So I picked up a nice beachy summer dress and paired it up with a shrug which I could knot. No brownie points for guessing the footwear! I chose animal print pair of thong sandals from The Tan Base!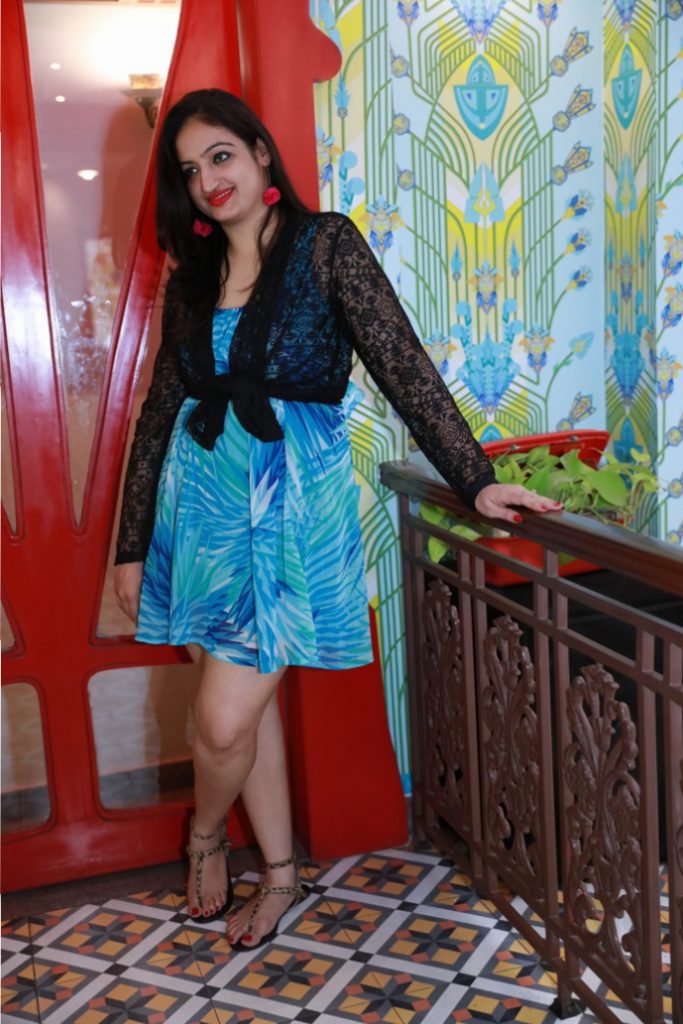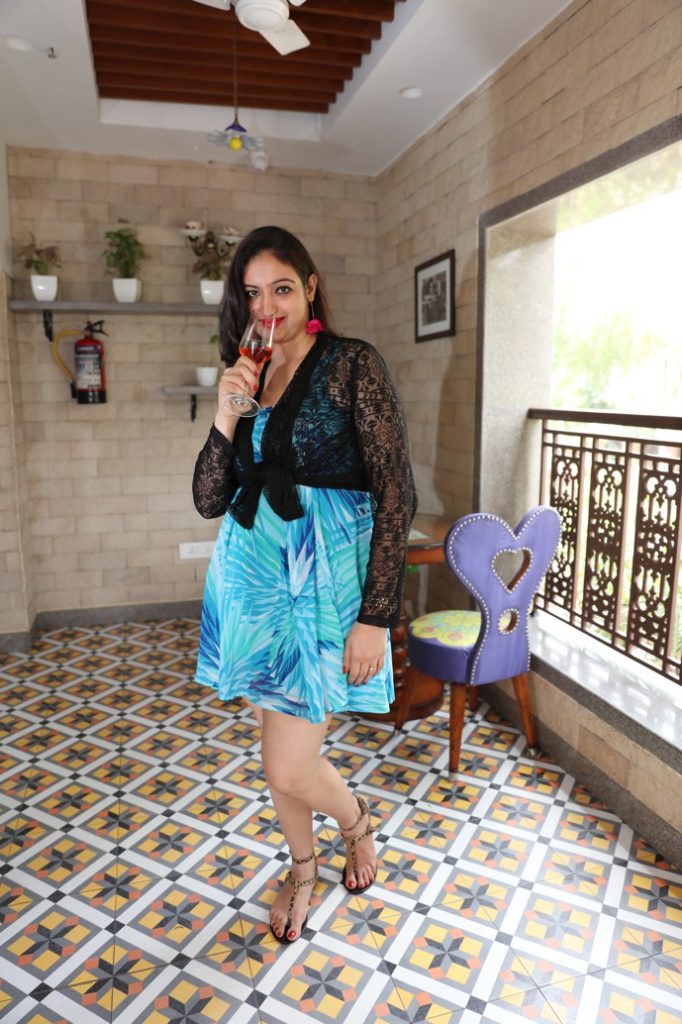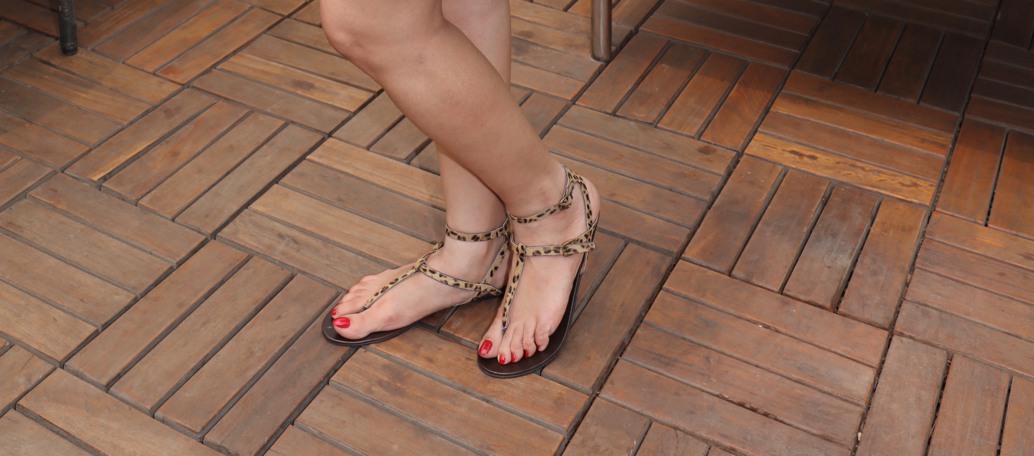 Nidhi wore her brown and golden footwear with a purple tunic and beige leggings and both of us were ready to rock the evening with ease.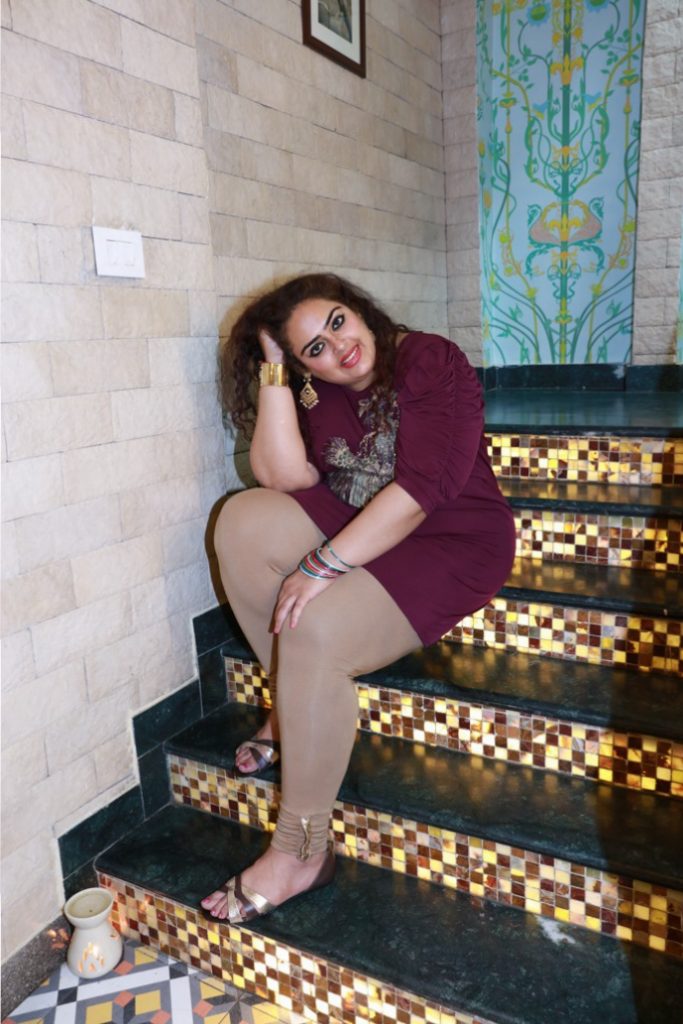 In addition to www.thetanbase.com, the collection is also available on Flipkart and Stylebuys.
We reserved the silver cross strap sandal and the trendy leather sandal in blue for another occasion! To my surprise, none of the products had to be returned. They fit us magically!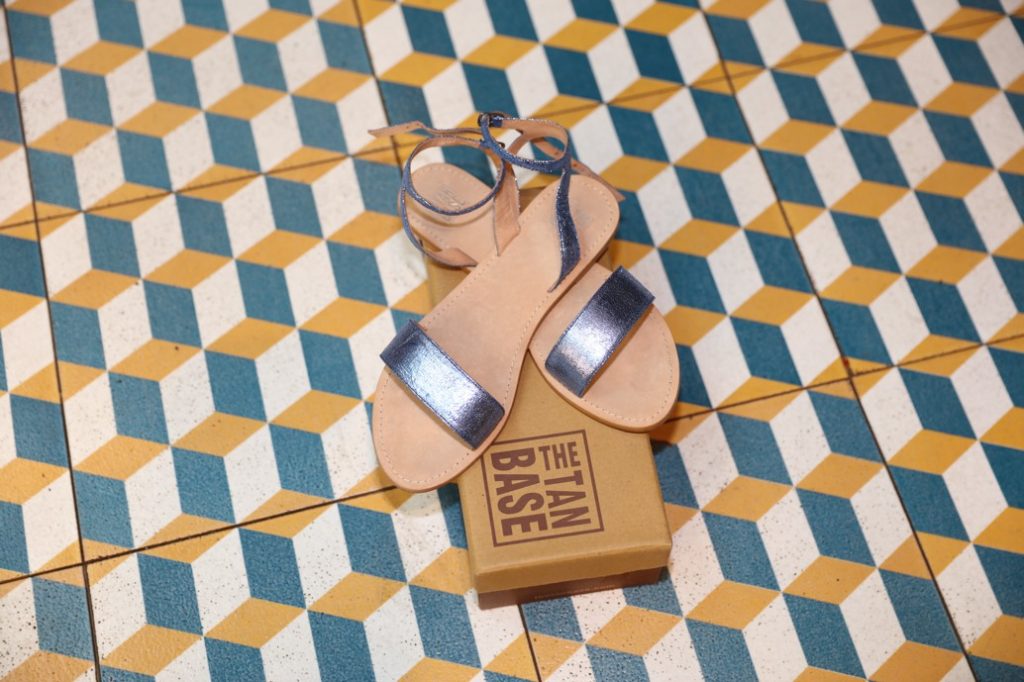 Team ChicLifeByte wishes Gitanjalee luck for her venture and wish that The Tan Base keeps making the most stylish footwear. Afterall, no woman ever said she has enough shoes!
---
Photography by: Gana Montalen
Location Courtesy: Junglee Billee