Tell me who is not in love with Swarovski? Yes, I am talking about original Swarovski crystals with genuine seal & hologram and more so on clothes of fine fabrics and fluid length and speaking of soft flowy attires that can make any girl fall in love with herself. And with what designer Rajdeep Ranawat has to offer with his latest resort/cruise 2016 collection entitled "An Escape To Italy" in his flagship store at Meharchand Market it's the gentle holiday breeze of summers and these bright oranges, flowy whites, aquamarines, turquoises, indigos all so vibrant & detailed with Swarovski crystals and buttons and with beads in colours of Aurora borealis, light rose and light sapphire.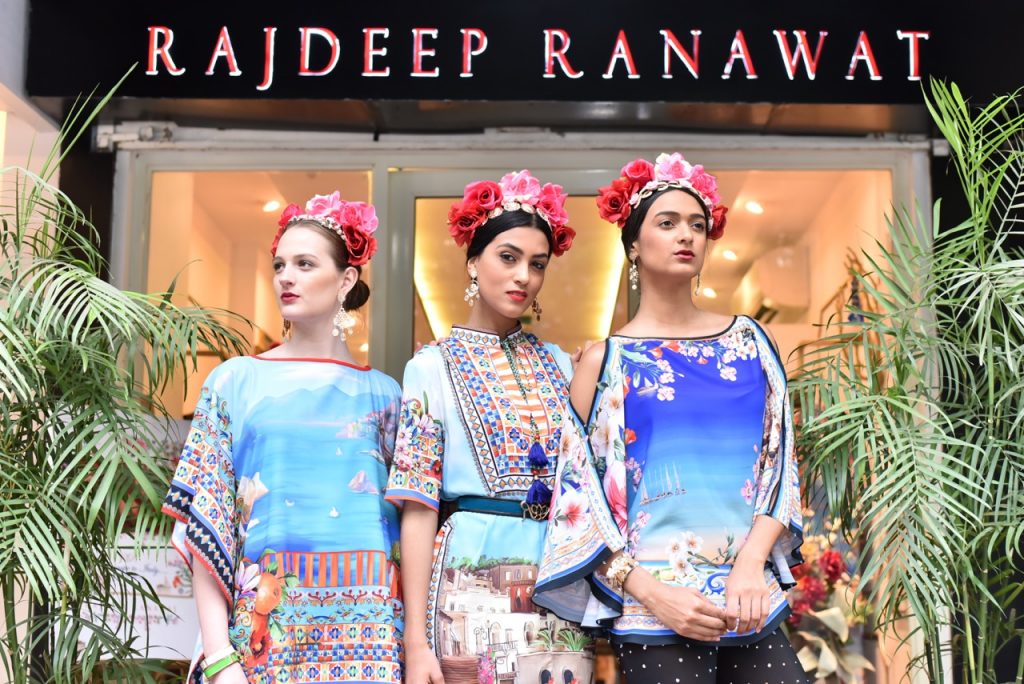 The collection inspired from Italy is fun, lively, quirky and bright, it's a holiday mood cruise wear collection with stunning handprinted motifs and architectural paintings of villas, boats and pretty foliage inspired by beautiful seascapes of picturesque coastal cities of Portofino, Positano, Sorrento & Amalfi forming an essential part of this fun cruise wear range.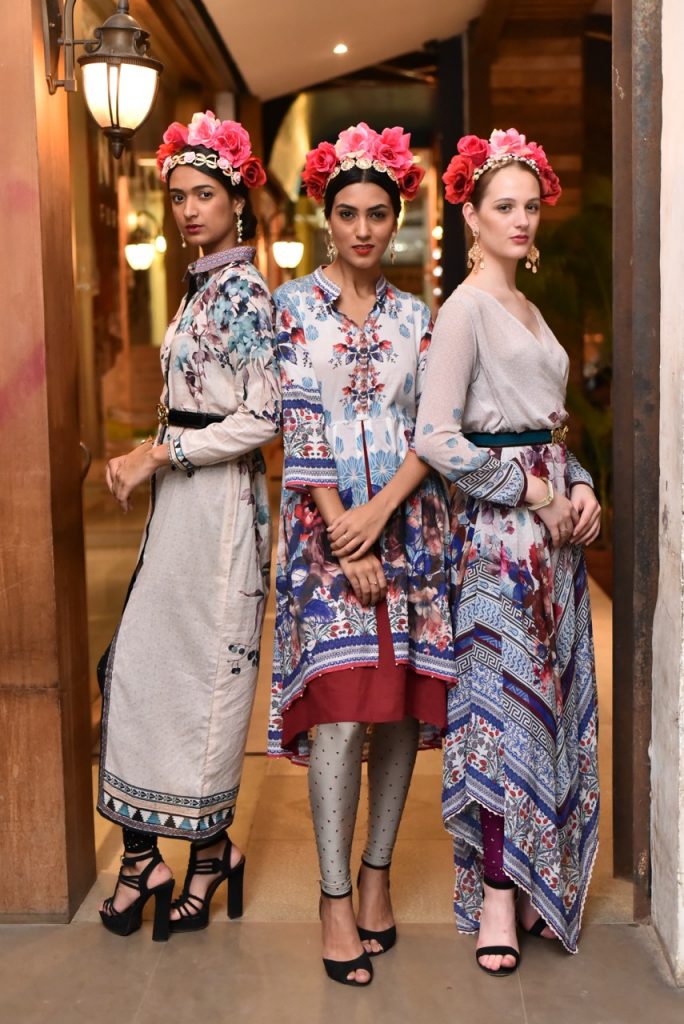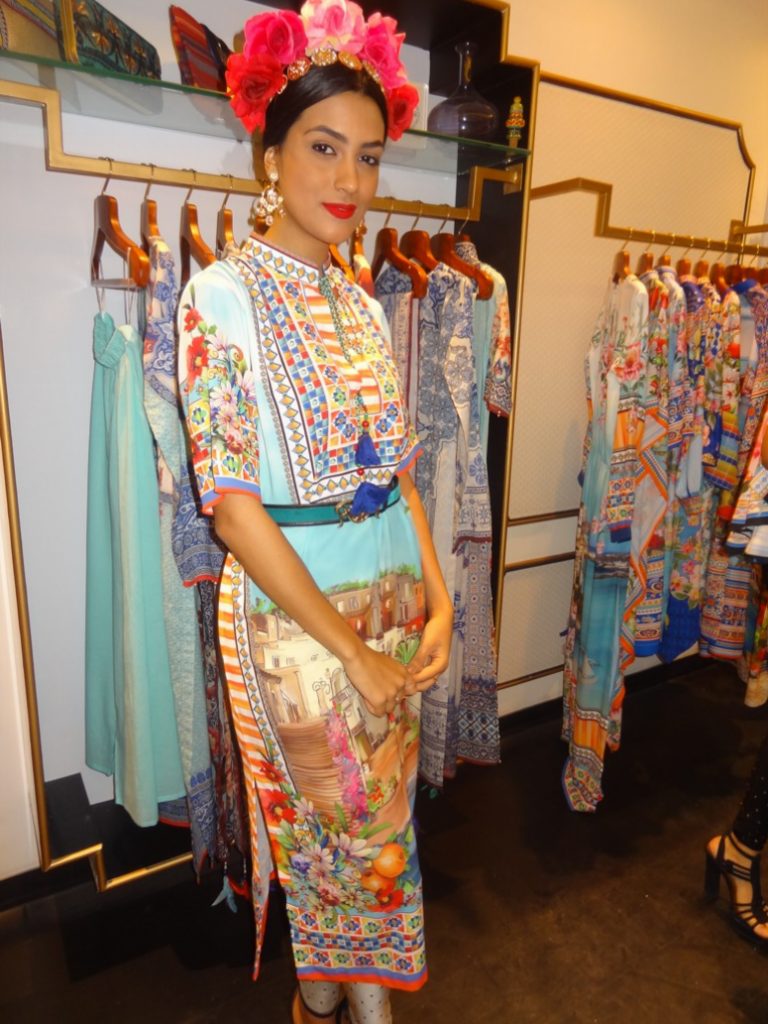 The collection also sees the use of Italian ceramic tile motifs as borders, fruit prints like pomegranates & oranges, some fabrics entwined by spring florals depicted on tunics, kurtas, dupattas and the long beautiful flowy soft fabric which highlighted feminity and richness of sea pearls and crystals. Beautiful, sensuous, bright, vivid & appealing! Yes, sexy and alluring too. All holiday mood romance and marked with luxurious Swarovski on neck and delicate sleeves, its an absolute must have and that's what Rajdeep loves. The effect of Swarovski crystals bring life to his work and makes every creation a masterpiece.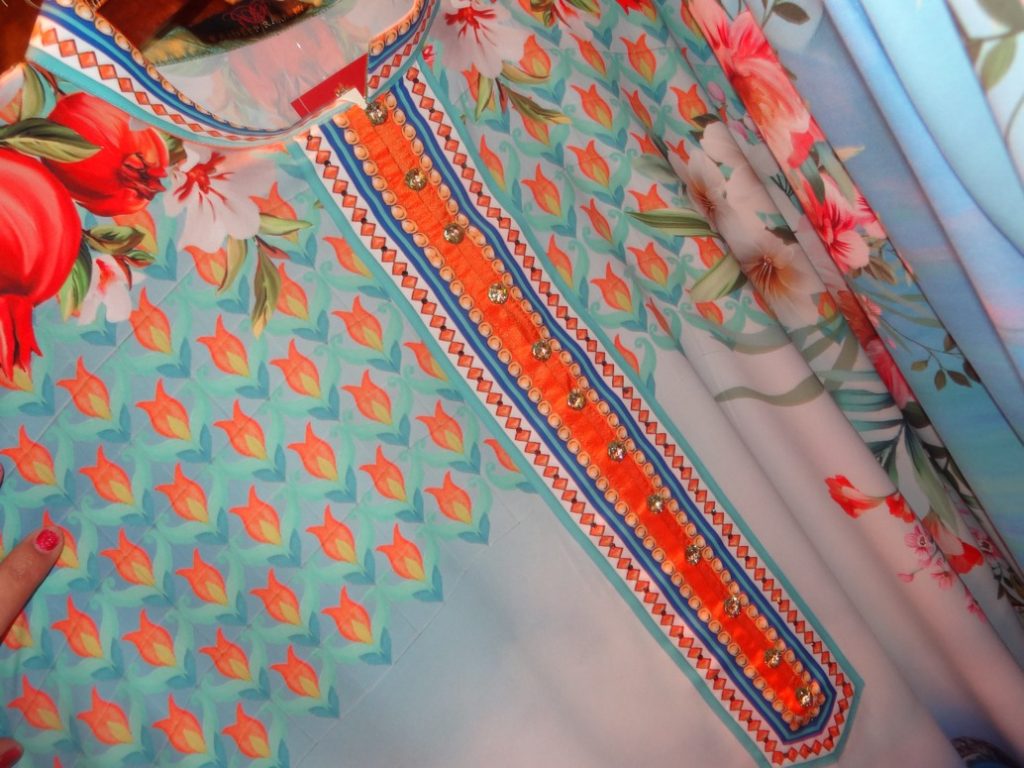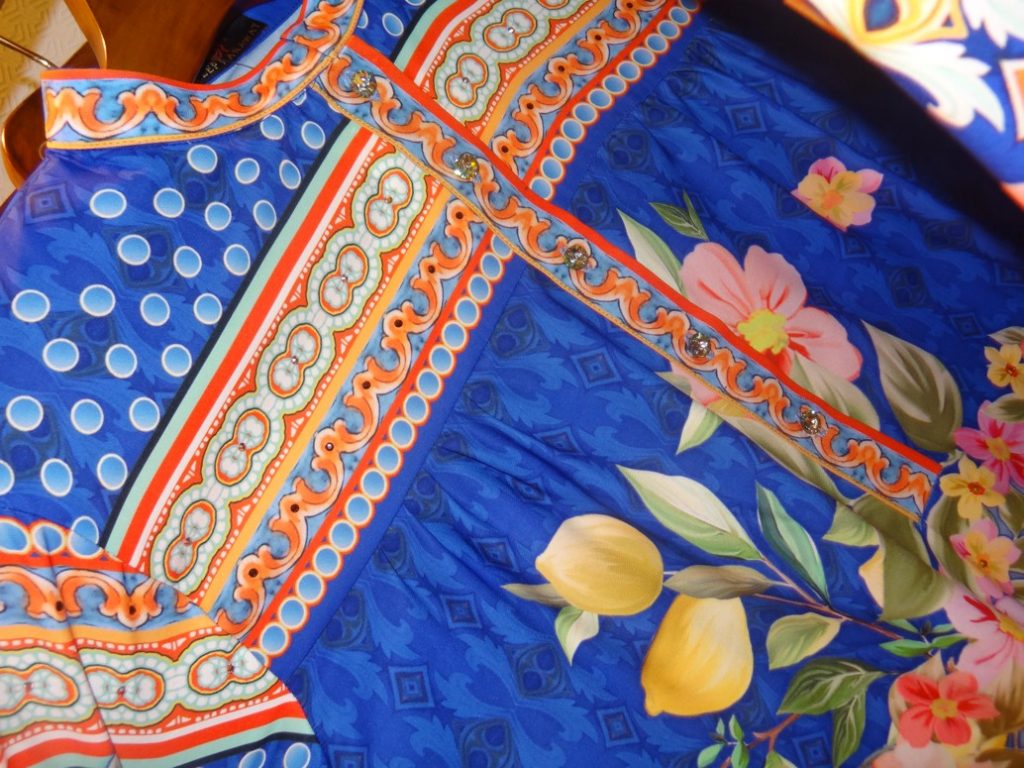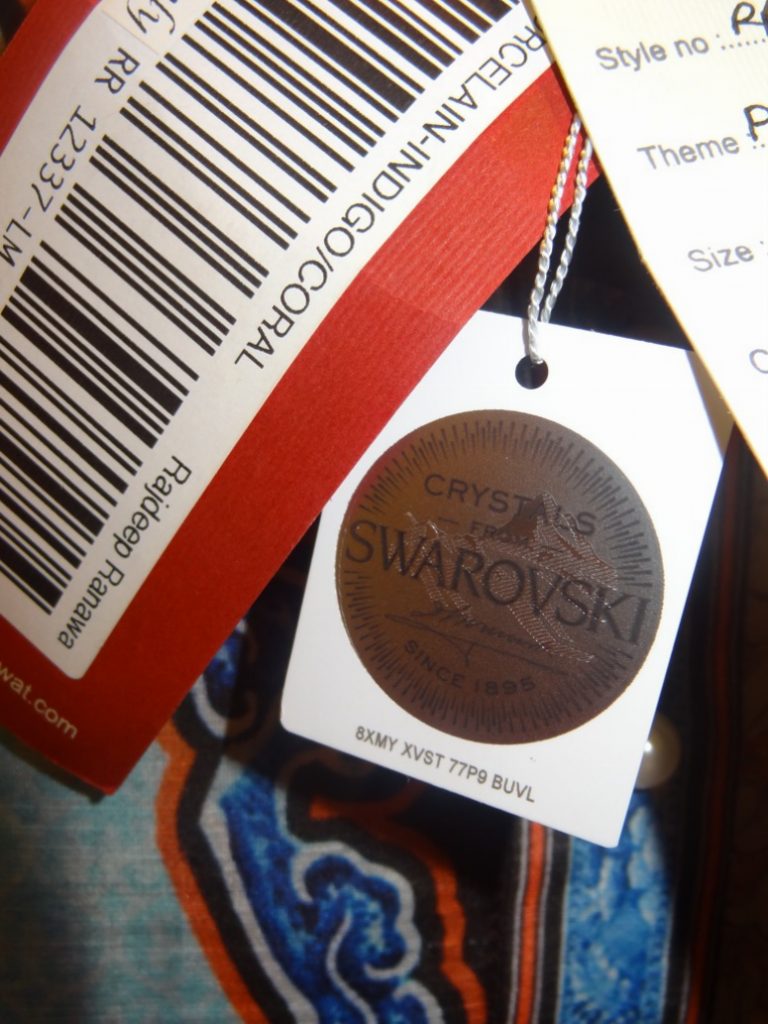 The lovely bright rubies, topazes, golden shadows & aquamarine Swarovski hot fixes made every garment special. Ofcourse you grab a lot of eyeballs giving your personality a makeover and your wardrobe a must have essential. A definite collectible item of all time so here the credit for designing & blending goes to the mind behind all this i.e. Rajdeep- the fashion enthusiast & creator of the new makeover world.
Rajdeep as a designer had a vision in Swarovski since his NIFT graduation days i.e. 2000. He has collaborated big way with the stars in vision- the original & hallmarked Swarovski as the seal confers distinction in everything it graces. The Swarovski being lead free available in different variety, in myriad colours and shapes & sizes with high precision cutting and gives the wearer a chance to look the best with colours which dazzle & shine and one is bejeweled with innovative excellence & confidence in terms of fashion and become envy of everybody's eyes & make a stylish statement with crystal embellishments with what Rajdeep has designed.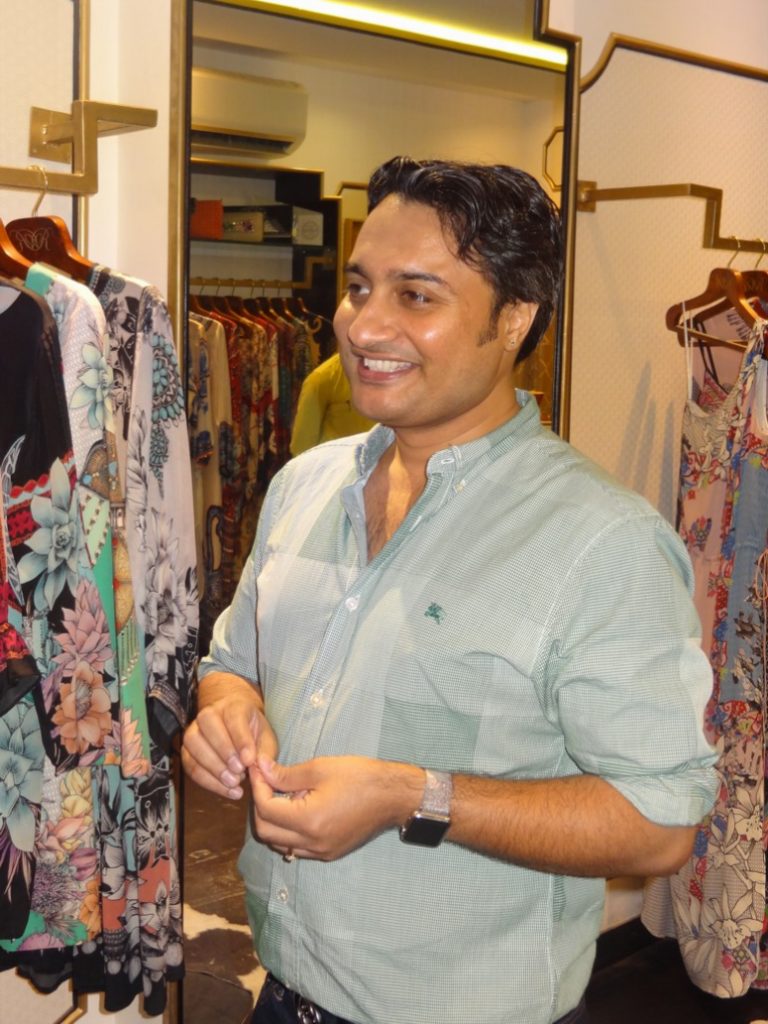 Rajdeep customizes prints & settings and also the Swarovski detailing according to demands & wishes of the customer. He has also done a lot of shows like Asian Designer Week, India Runway Week and Blenders Pride Magical Nights along with recent shows in Chandigarh & Lucknow as well. You can feel the lightness in ponchos and kaftans- a fresh whiff of feminity for summers like the soft beach waves and the softness, breathability, feminity, comfort and pleasure of the fabric for summers that once you touch it, you sure want to possess it as you fall in love with the creation, the crispy detailing, the stunning bright handprints and motifs, the beautiful crystals, beads and buttons fixation with all the lovely colours one could think of wearing in summers.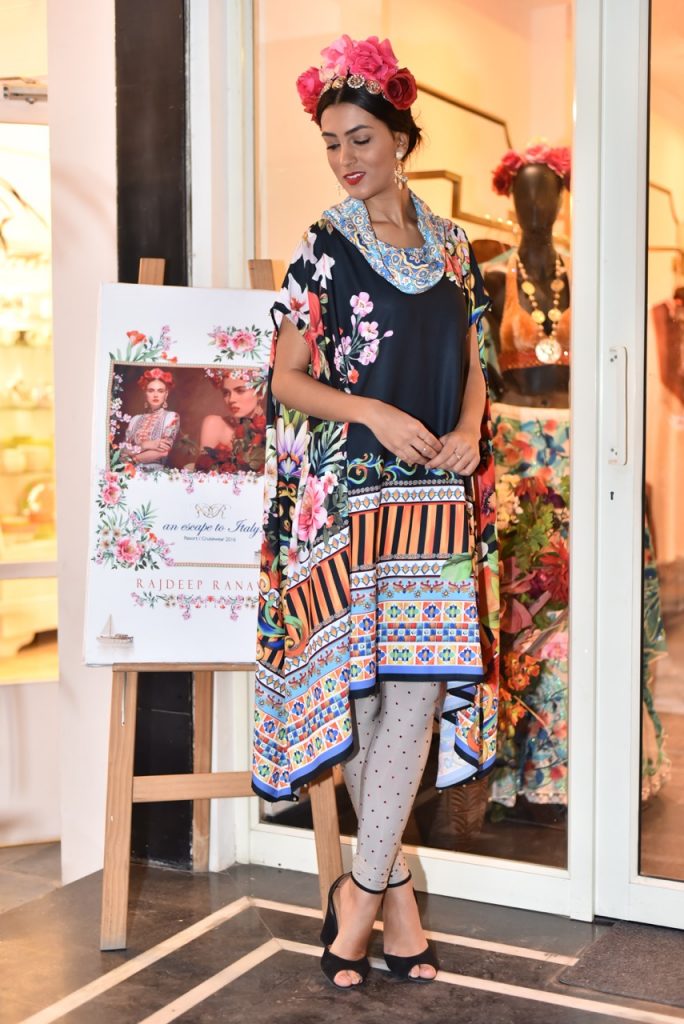 A completely wearable collection with all the escapades on your clothes and Swarovski on neck and sleeves you sure want a holiday on the beach and crystal every moment in your heart adding more feminity and charm in your personality capturing the moments and say cheese with Rajdeep's latest collection giving garments a makeover with brightness hues and a caring & special touch to make you fall in love all over again.