We all have those flowy silhouettes which add the glam quotient to our outfit while attending a party or an event but when I choose an outfit I make sure it's fuss free so that I can be at calm and enjoy the evening. One such outfit which I wore for #AIFWSS18 was this alluring outfit consisting of an off-shoulder crop top paired with a graceful long skirt from Timeless Tapestry by Prishaa. I have honestly never worn a crop top before and neither did I ever think it will look good on me but somehow seeing the beautiful outfit, I could not resist myself and Priyanka Sharma, the founder of the brand ensured that it will look good on me. So, I excitedly waited for a few days for my customized dress to arrive!
Prishaa, a brainchild of Priyanka Sharma was started in 2014 for girls who are willing to display their fierce urban and ethnic fusion sense of style and are constantly experimenting and redefining their fashion boundaries. The brand focuses on blending traditional Indian textiles and techniques with western silhouette and tailoring. The collection comprises of brightly embellished dresses to the classiest combination of warm and subtle hues- from monotones to fusion of Indian and Western wear full of passion to create timeless memories.
The designer stocks an array of options to choose from and they are happy to customize as per requirements, body type and personality. What's more, they keep adding new creations every month. Each creation is different and unique which give Prishaa's clients comfort to try out different styles according to their liking and get it customized according to the requisites. However, it's the love for ancient Indian techniques the brand always uses in all the designs highlighting it as the USP but without making the creations look old and passe'.
The outfit I wore had intricate sequence and silk thread work in the crop top which I loved! A little bling and glamour is what I wanted for a fashion event yet keeping it classy. The skirt made of organza burnout fabric embellished with pearls added the drama while the gotta underneath made it look edgy.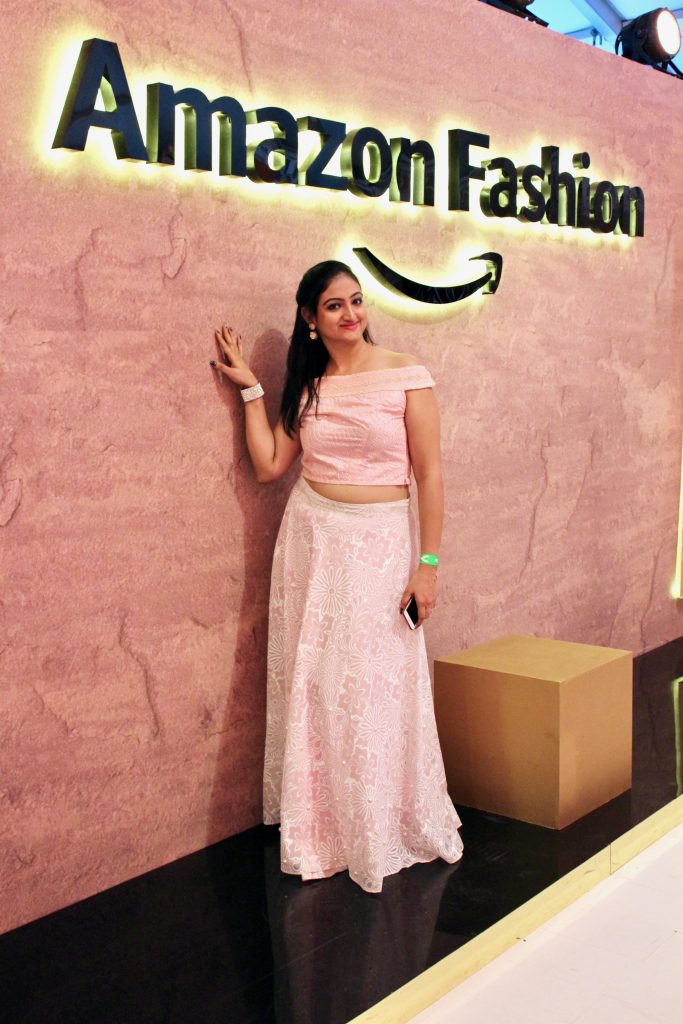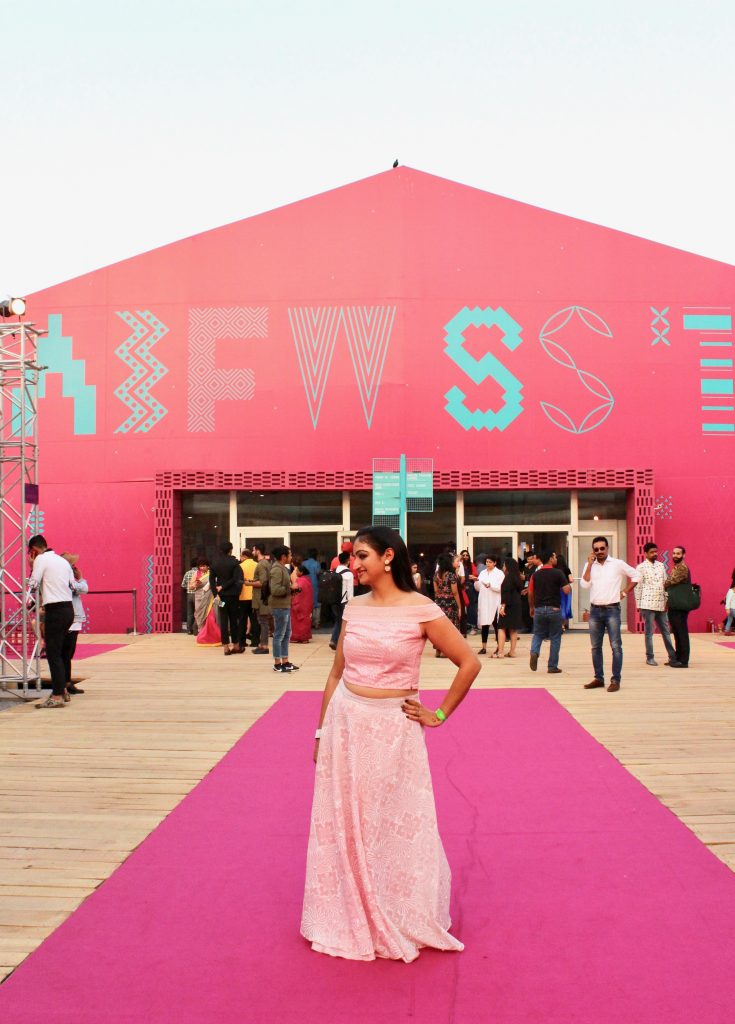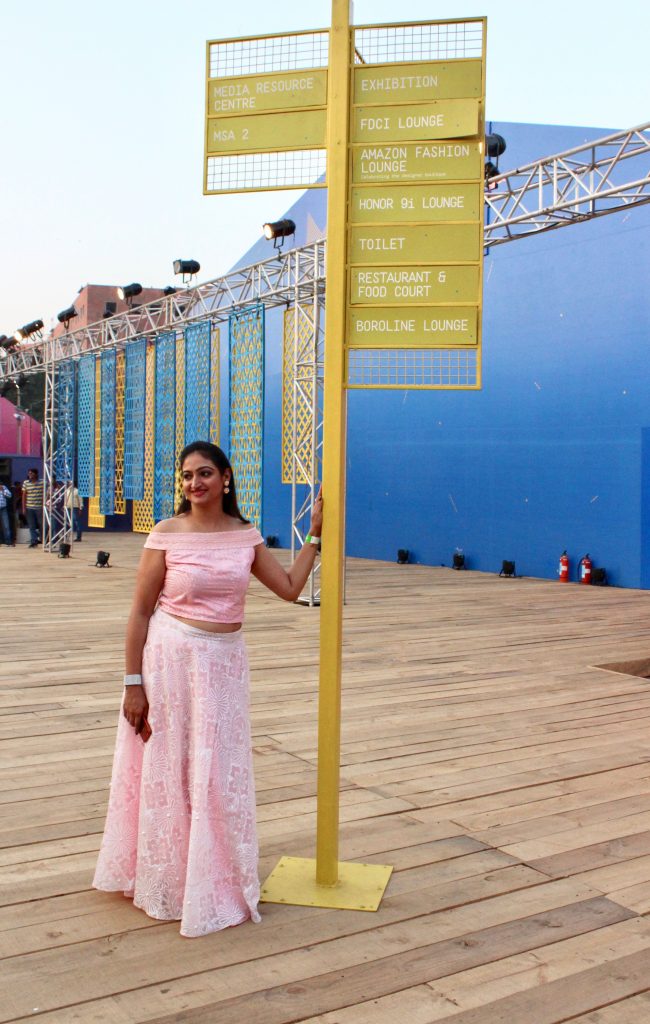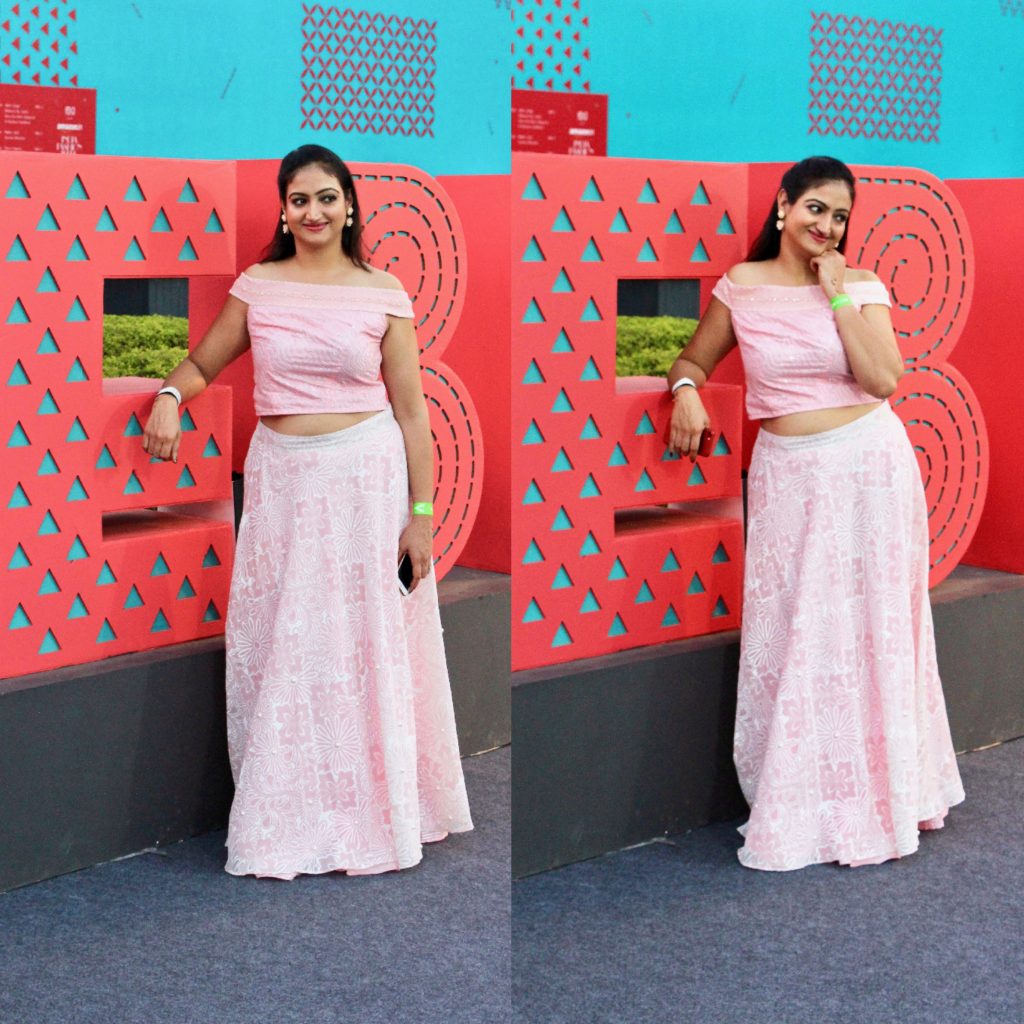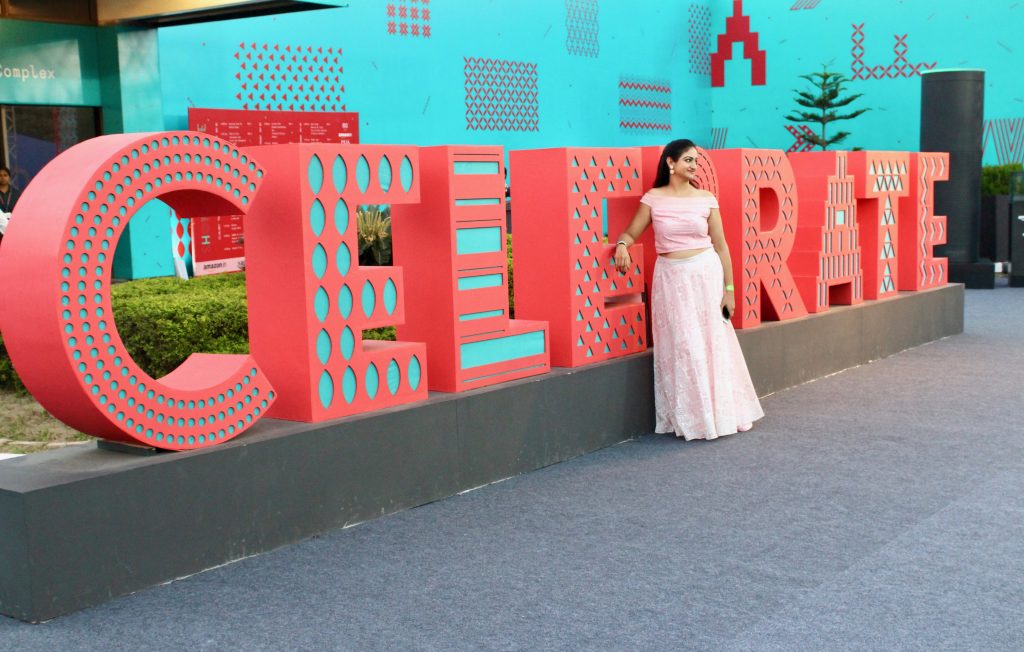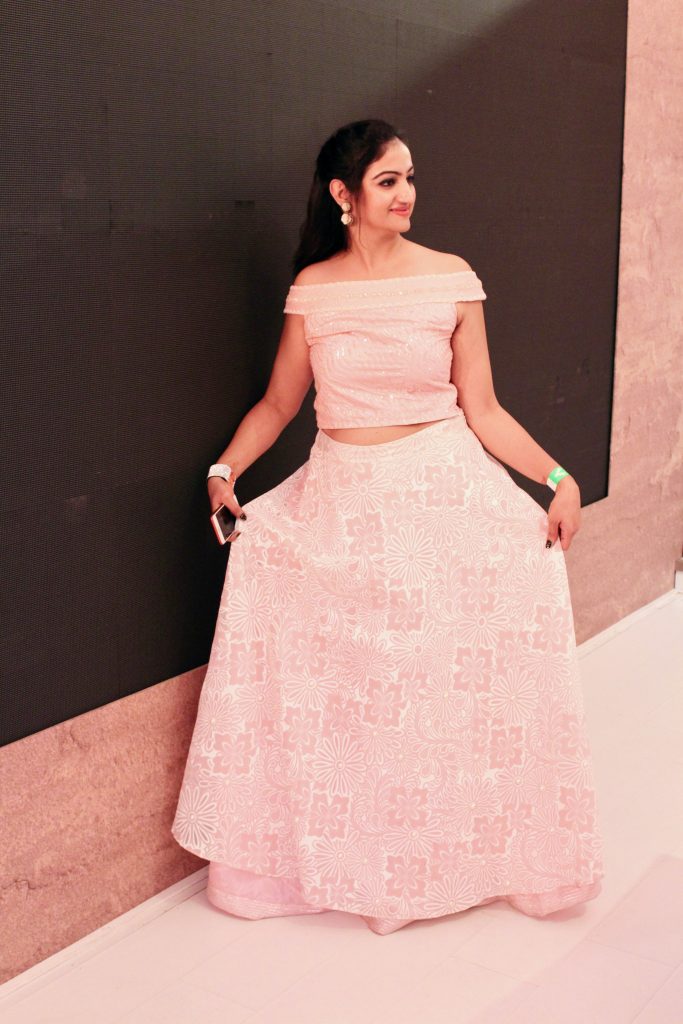 I matched the pink crop top with floral pink earrings. Keeping the hair straight with a braid on one side, dramatic eyes and pink lips, I was ready to rock the fashion week.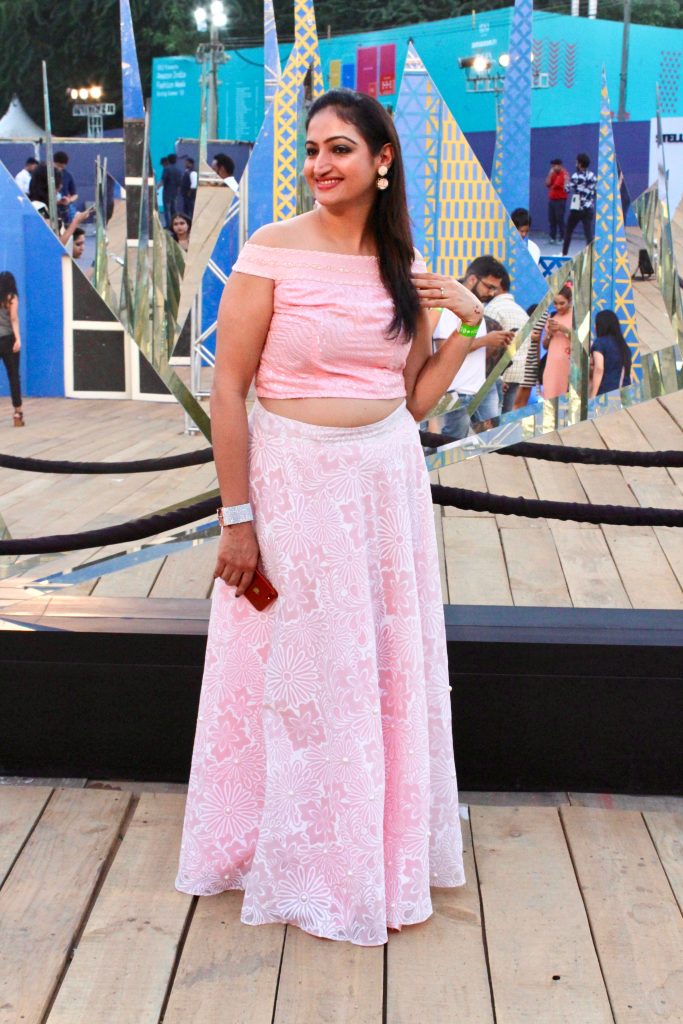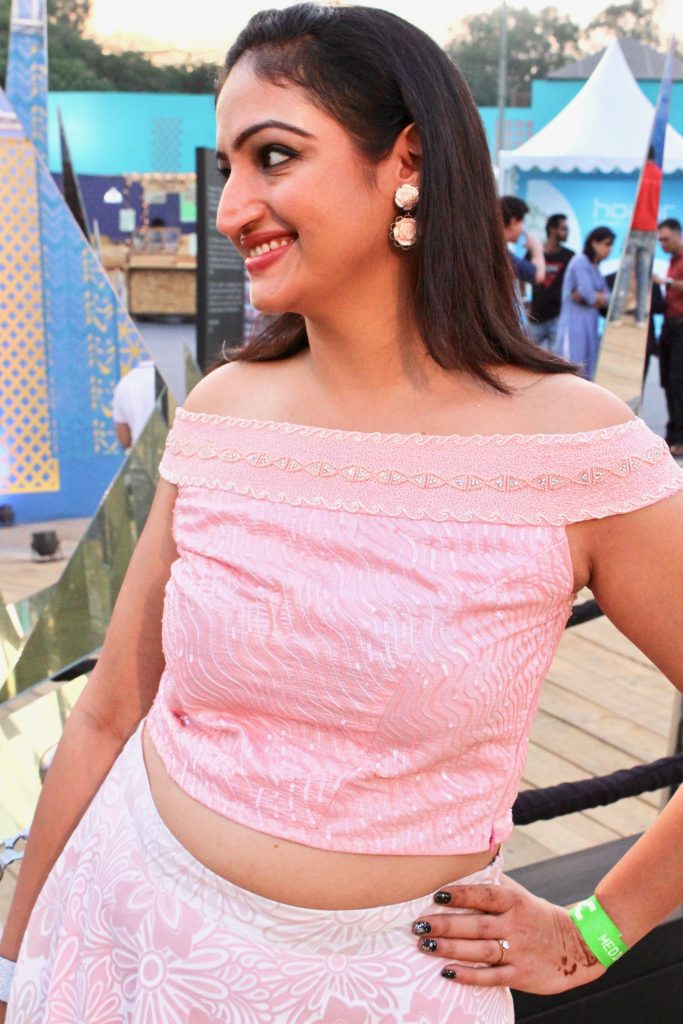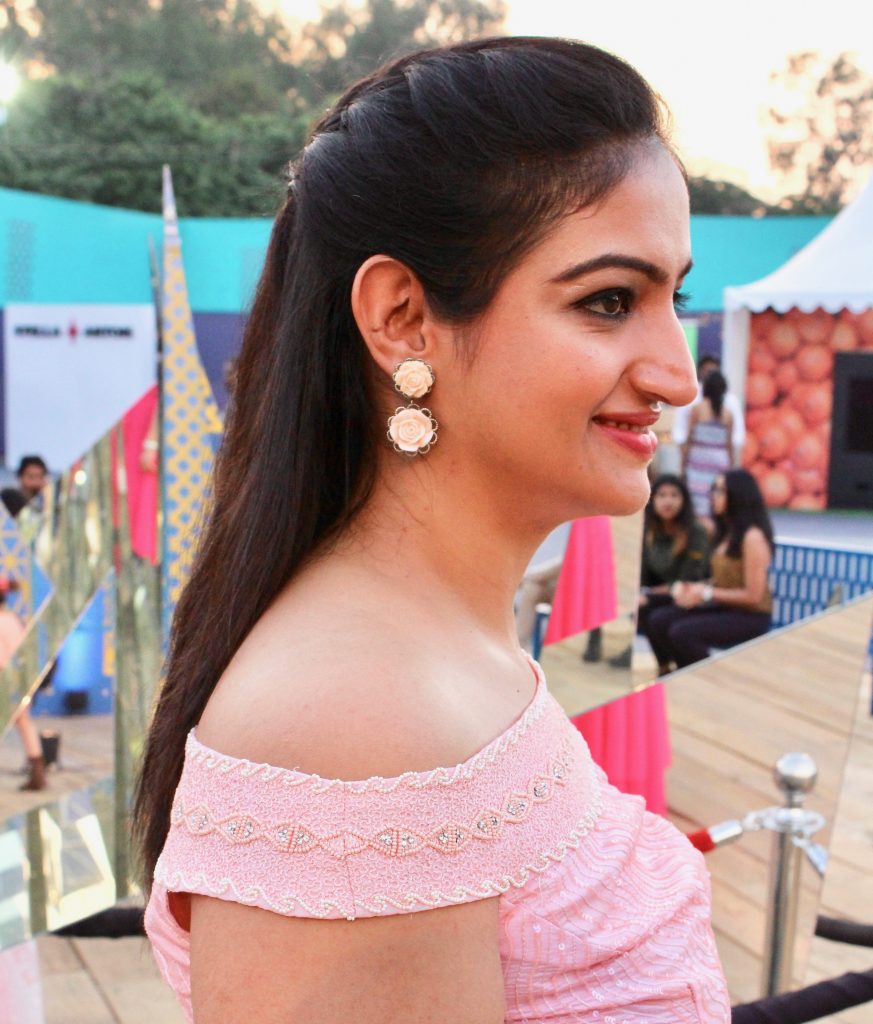 My partner Nidhi on the other hand wanted a Cindrella look which she had always dreamt of and so opted for a western floor length gown in her favourite colour. A play of layering added the jazz whilst the styling elements were the pearl embellishments on the shoulder sleeveless rims. The beautiful arrangement of white pearls on the net fabric and the reflection of fuschia colour on her personality and the pink play of bright shade gave prismatic reflections and more dazzle & shine to her princess like vivacious personality charming the onlookers wherever she gazed or walked with grace.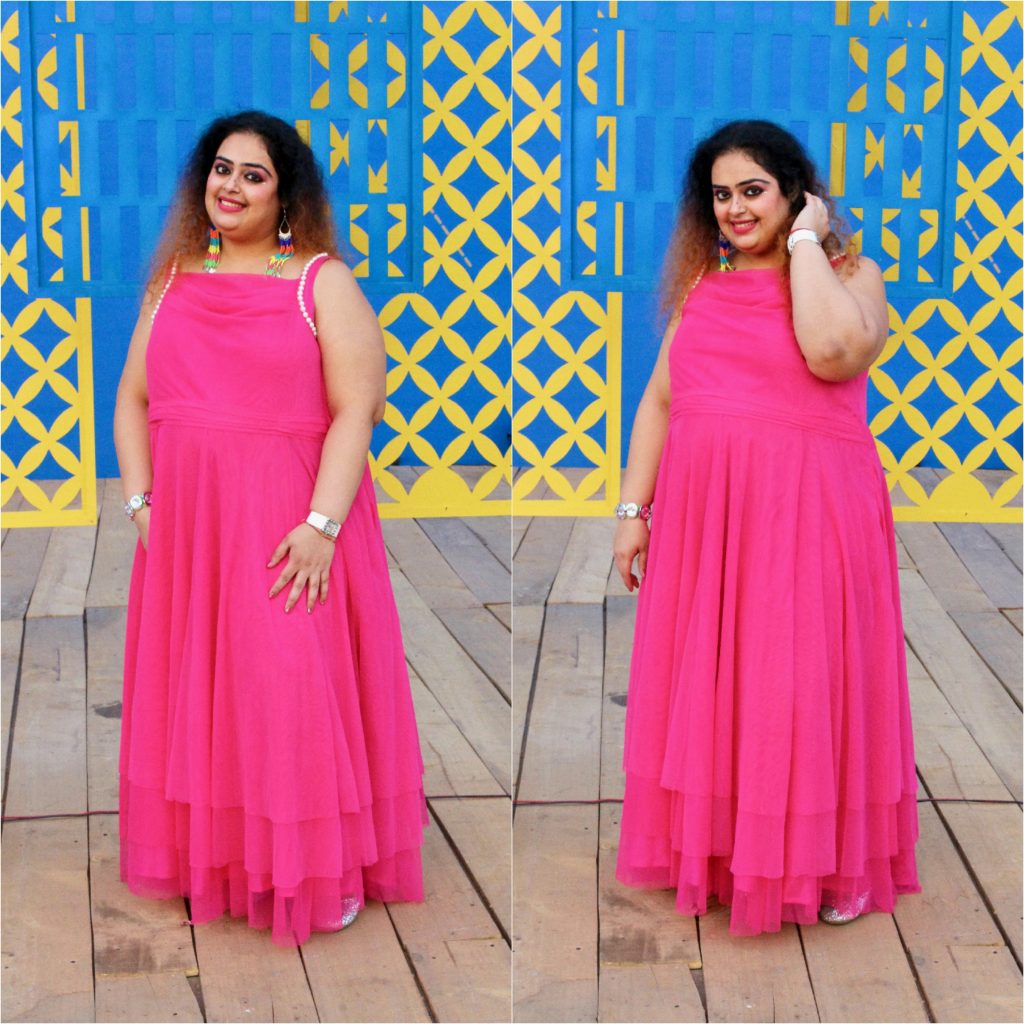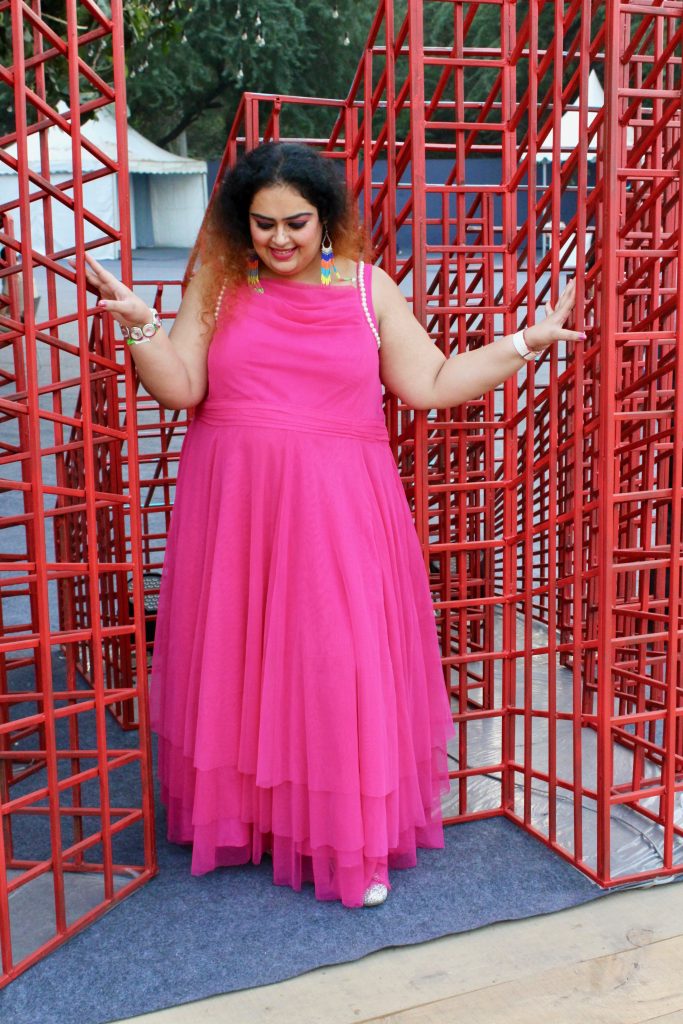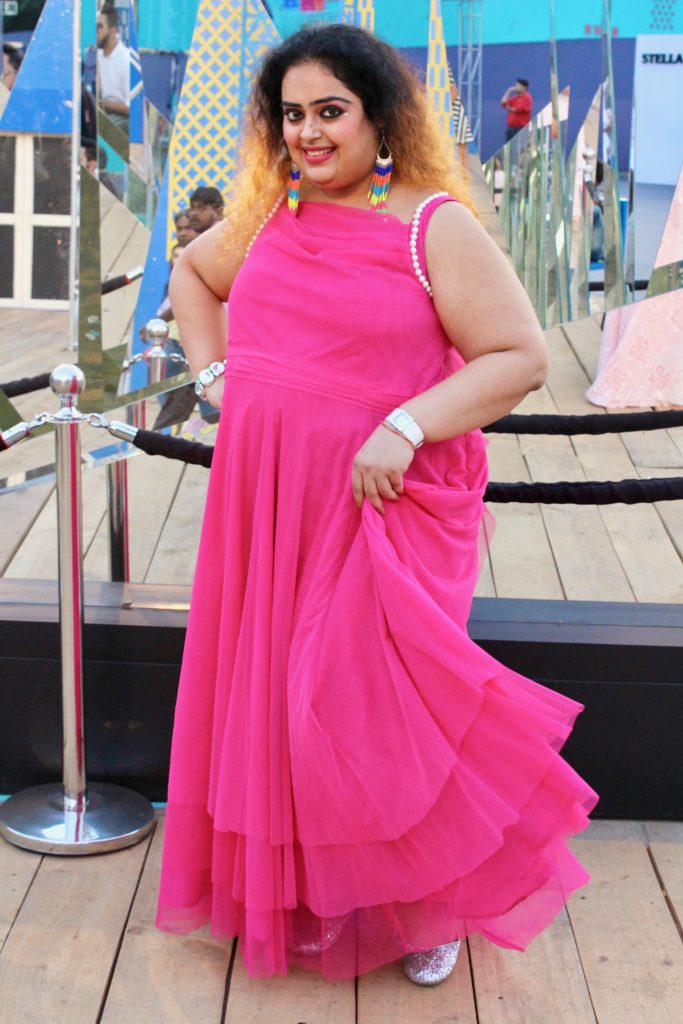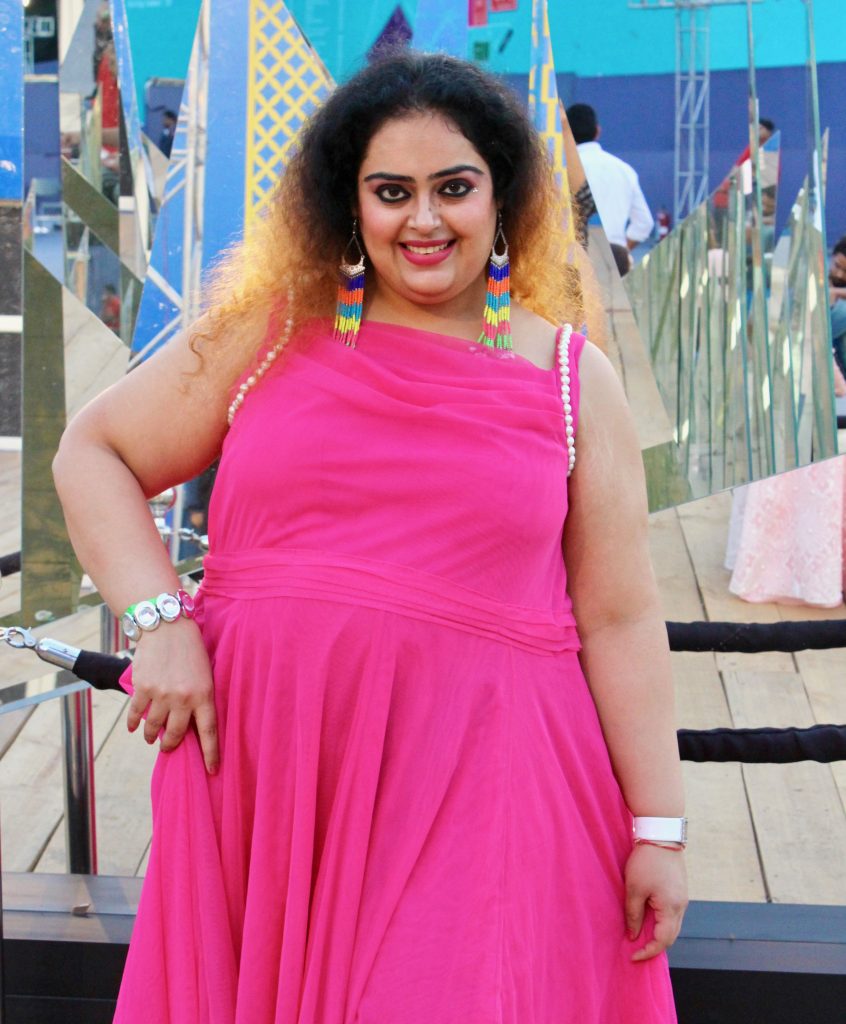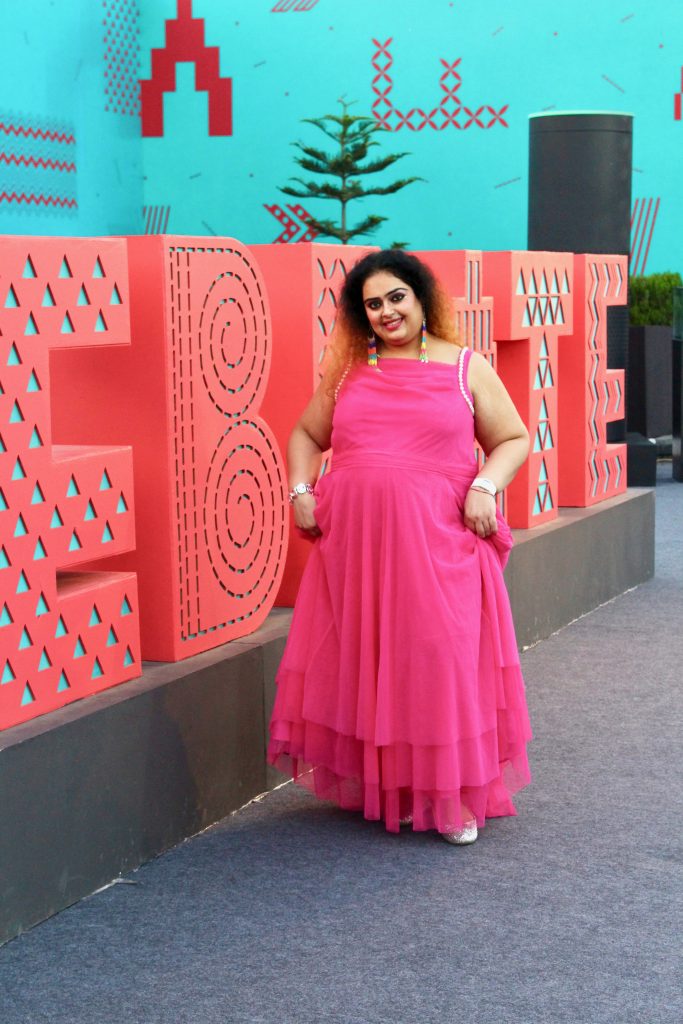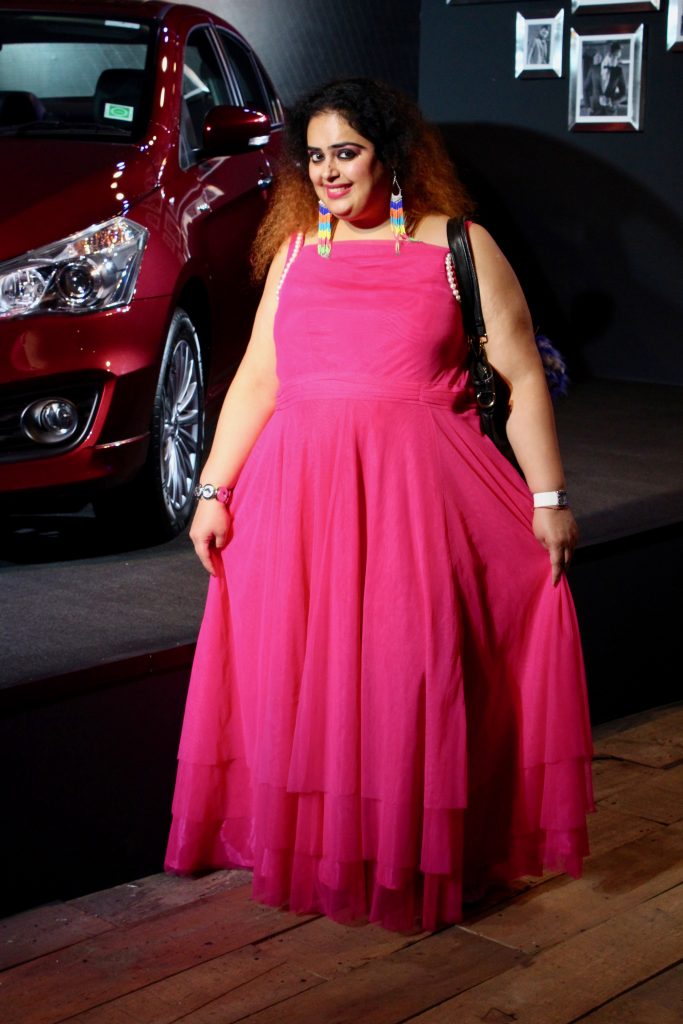 The drape was stylish yet comfortable. The bonus was that her voluptuous personality was encapsulated. The lightweight fabric felt so nice and she could carry it the whole day with grace. Paired with a silver watch, silver ballerinas and colourful earrings, the outfit extended oomph, style and sexiness. Kohl, dazzling silver shimmer, pink eye shadow and pink lips added to the look! Timeless Tapestry by Prishaa surely knows how to flatter anyone!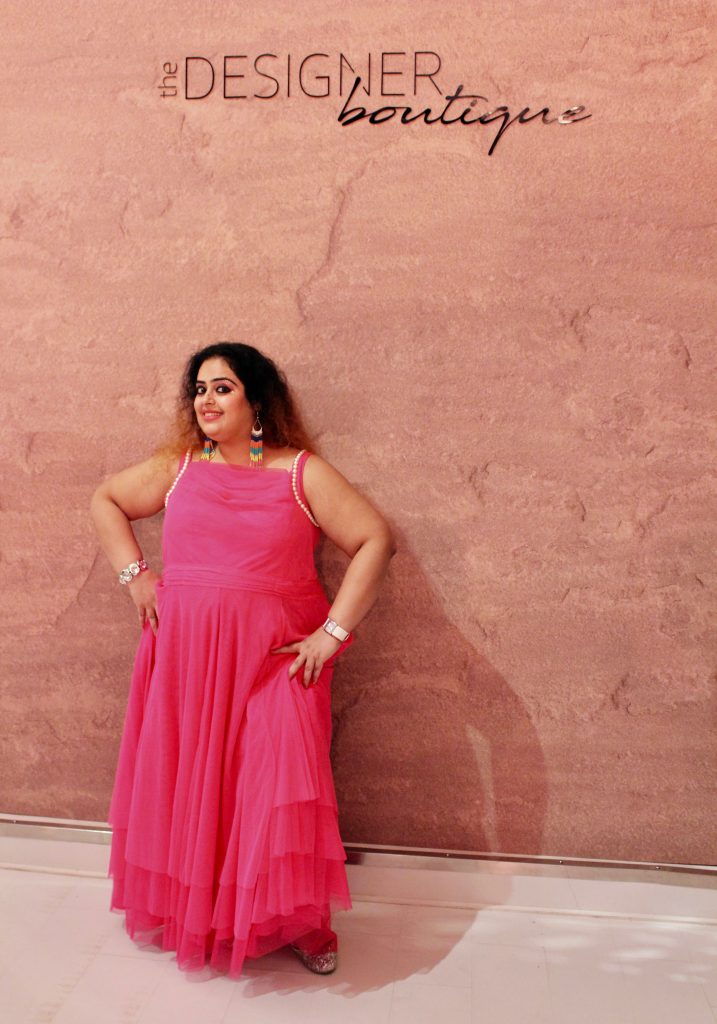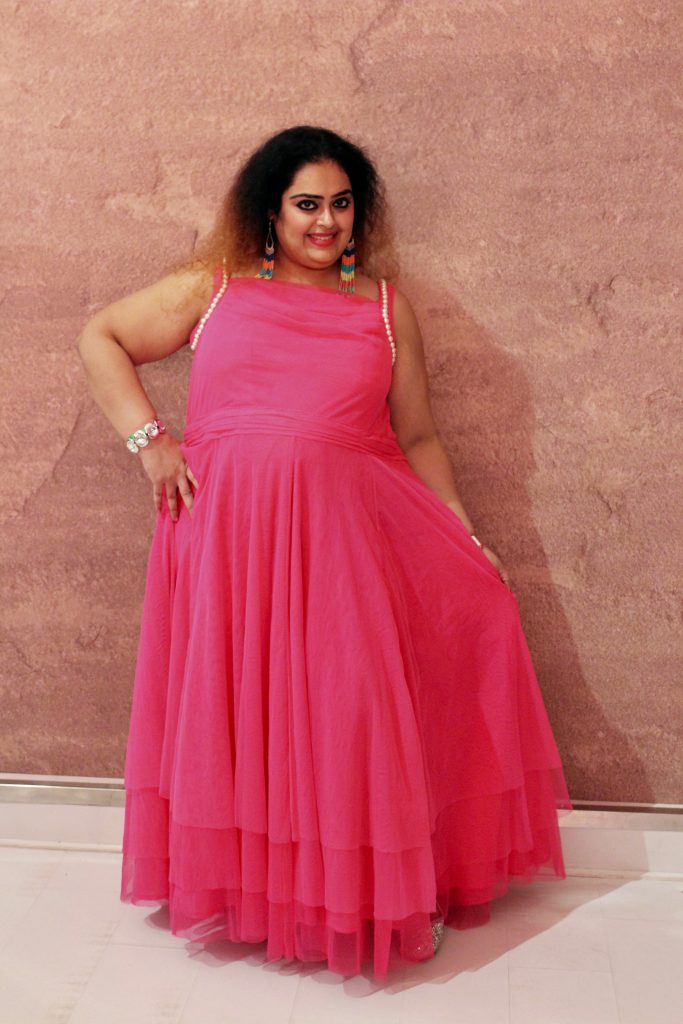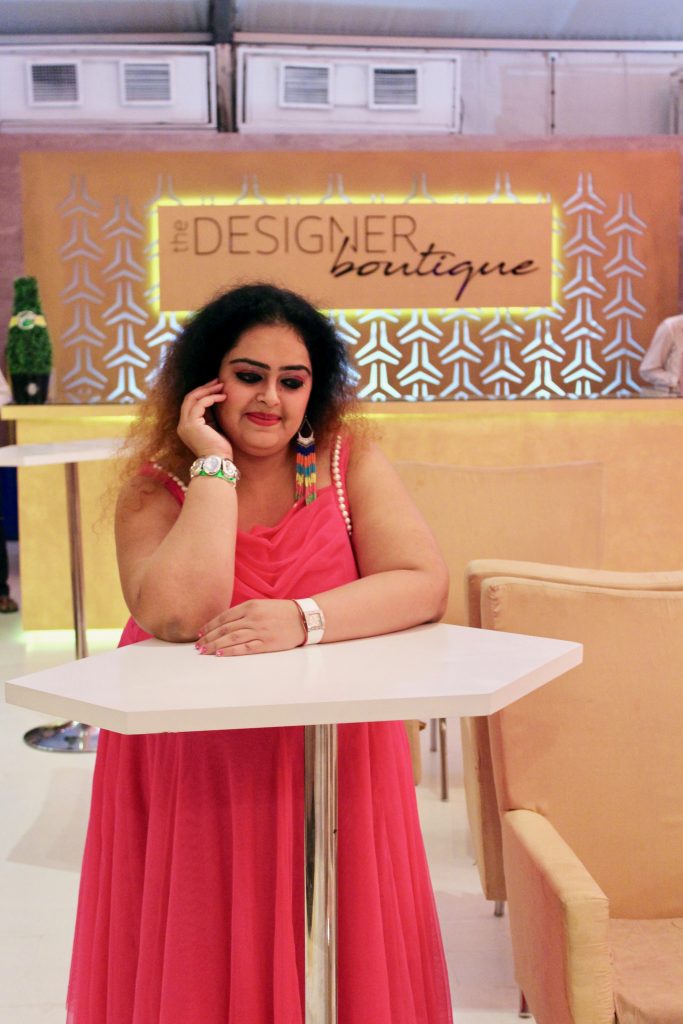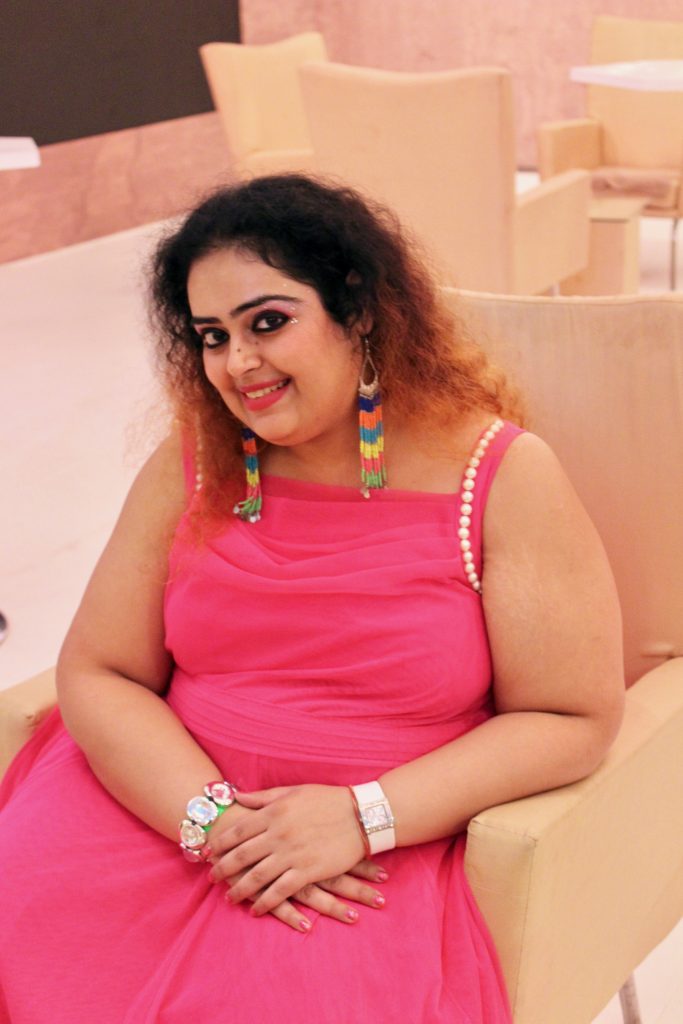 Prishaa is all about timeless, edgy and experimental fashion solutions for all your occasions. The brand says that "None of our outfit ever go out of fashion. We wish, each time our clients look at their outfits, it should look fresh and timeless."
---
Hair & Make-up of Shilpa by: Sonam & Preksha from BrushUp By Vanshika