Last week was World Interiors Day and who can forget the famous campaigns 'Mera Wala Blue' or 'Har Ghar Kuch Kehta Hai' by Asian Paints who has always been very close to our heart in terms of colouring our walls and selecting the right shades for our home.
So we all bloggers on the occasion of  'World's Interiors Day' met Shruti Gupte, a renowned production designer famous for her designs and interior spaces in films like Aisha, Taare Zameen Par, Khoobsurat & Lunch Box for a workshop on how to draw inspiration from homes and office spaces designed in popular films.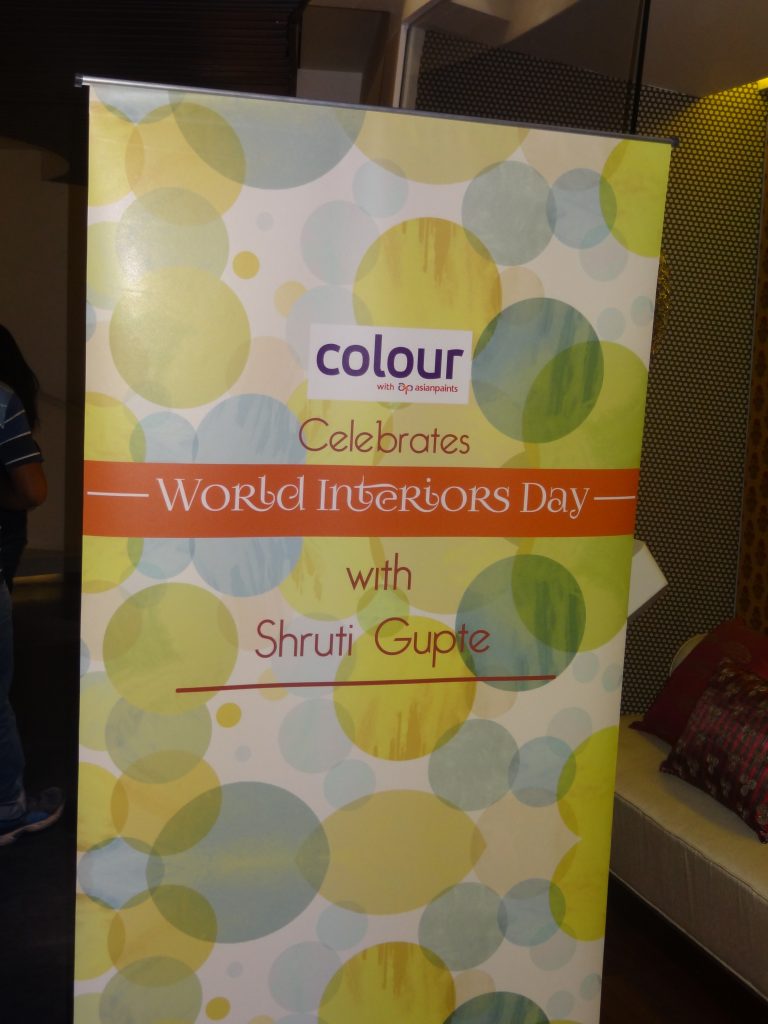 Shruti is an intelligent person who takes inspiration from real people and meets bright textures, spaces & colour techniques with her deep style sense and sensibilities from old to modern, from sophisticated to elegant, from subtle to simple and the usage of lights on film sets drawing inspiration from characters in films having the brain to make cinema work- the aspects we never think of. She is one such person with a kaleidoscopic sense and her mind which works creatively with a deep knowledge & understanding of colours plus what she aspires to create, memories or convey aspirations, make a dream come true straight out of movie sets to our home with Asian Paints Colour Store making us realizing our dreams from reel-ties to reality using colours, frames, patterns textures, creating bright mood with colours of life and decor ideas from silver screen to common homes.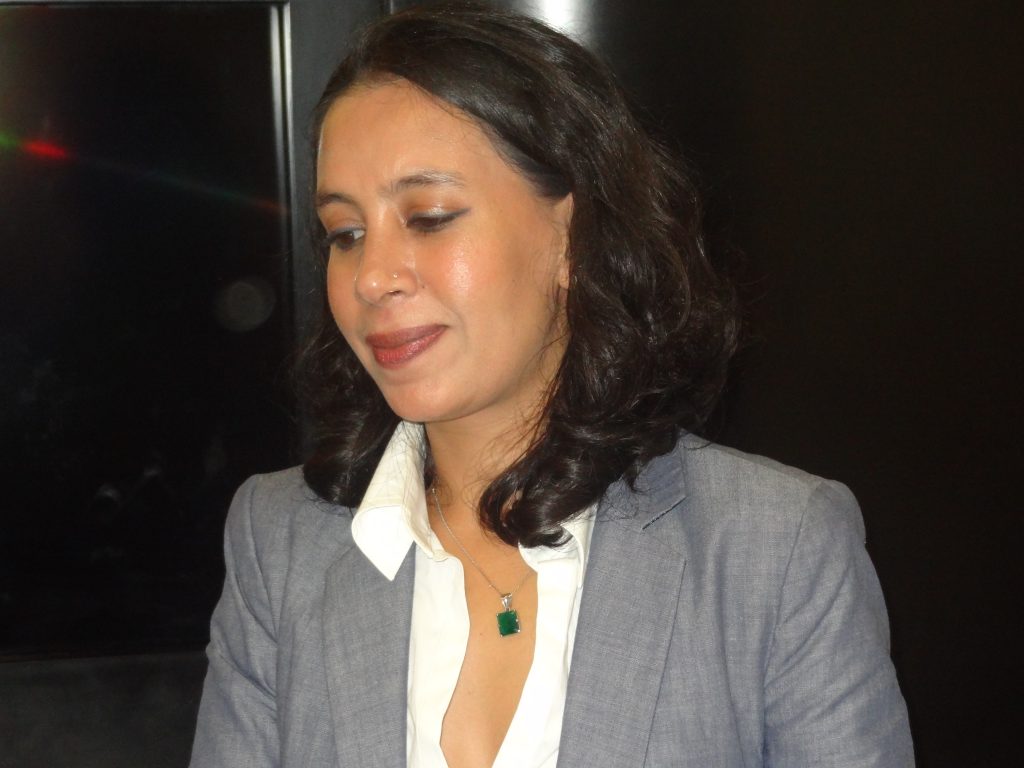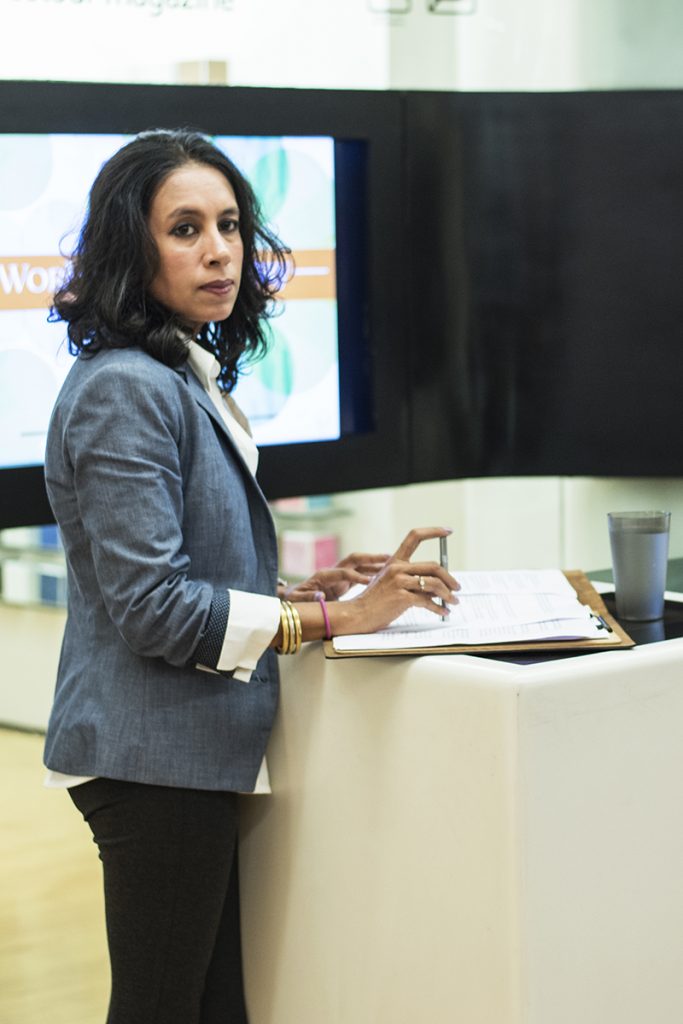 Centered on the theme 'Intelligent & Inspirational Interiors, from Silver Screens to Your Home', this Colour Store initiative offered consumers the unique opportunity to bring to their homes, the look and feel that they love, admire and aspire for, from their favorite films. The brand is determined to encourage consumers to take that leap and be experimental and creative with their décor choices in a fitting manner.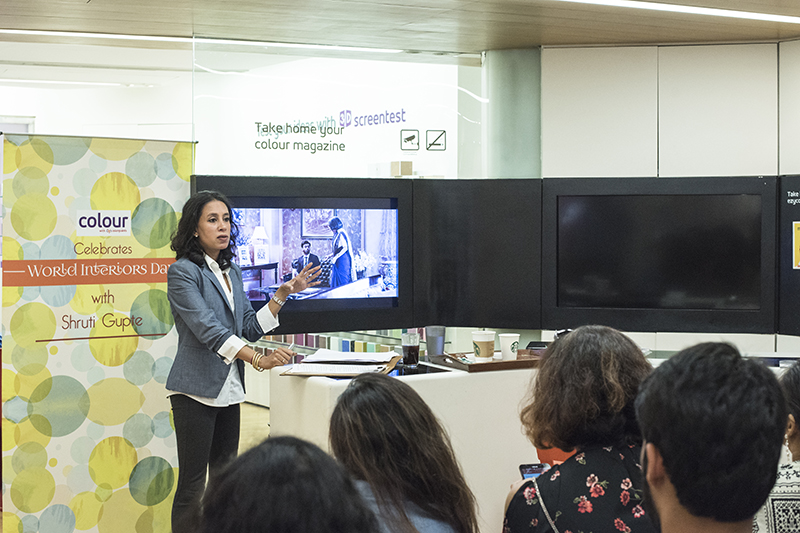 Below are some examples of Shruti's work in some famous films-
In the movie Taare Zameen Par, plants were used to depict women in the house, lots of balancing of colours and frames used to show different moods of the family and parents had to be very subtle as people are influenced by film sets. The library which was converted into art room was full of posters & drawings made by school kids. Darsheel Safary's room was quintessentially blue with lots of signature patterns used to soothe the mood while Aamir's room was simple & balanced.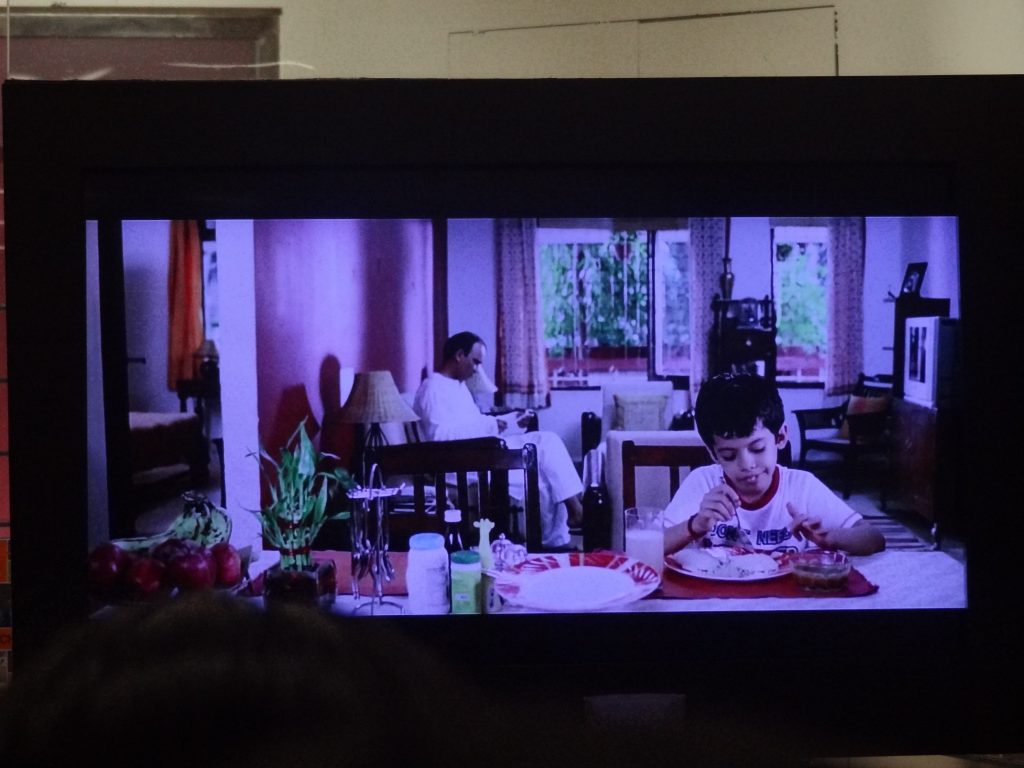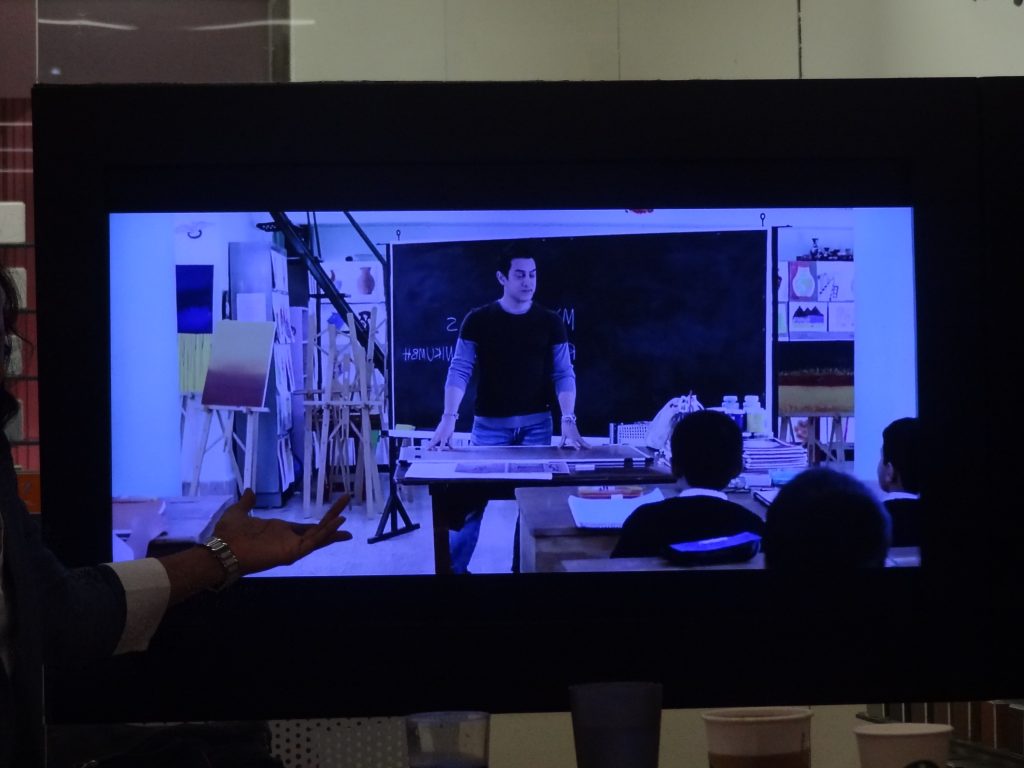 Similar work done with Aisha– A simple character. She had to inspire people so lots of subtle & de-saturated colours were used. Furniture selection was different for every space. Leather couches & curtains were kept simple in the film to identify spaces along with balanced frames and English kind of paintings. Fresh flowers denoted women in the house and the house was a reflection of inner self that was Aisha. Neutral colours were used and Aisha's bedroom was fun & done in lavender with the use of warm lights. Curtains were matched to walls (monochromatic).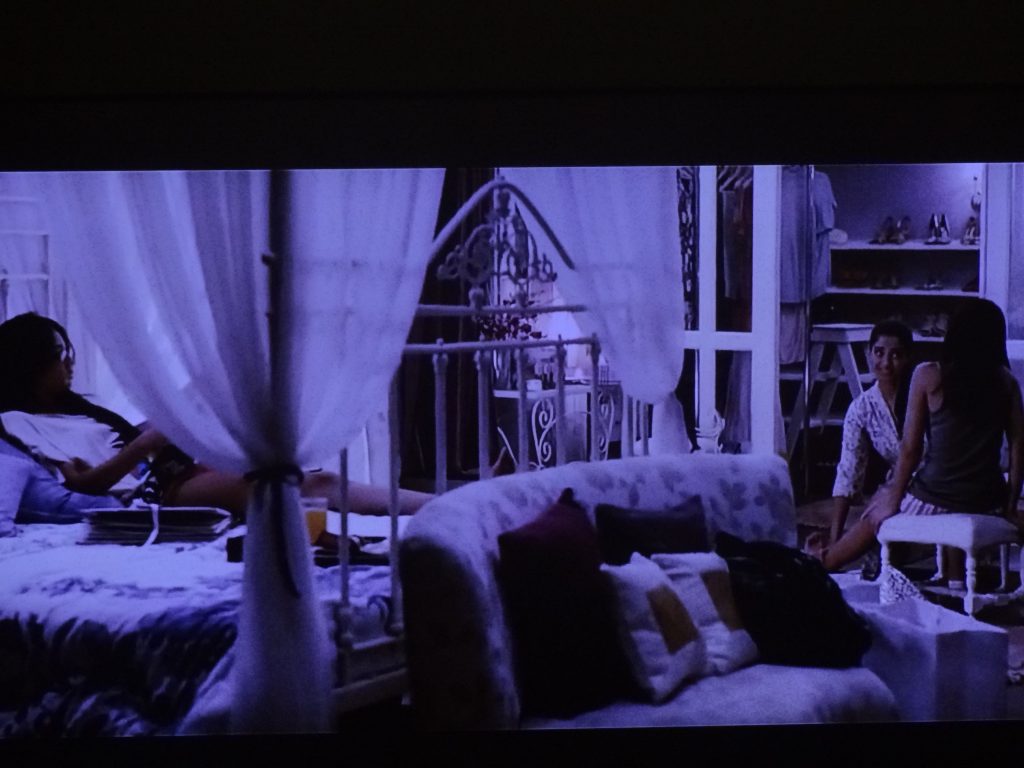 Next was Khoobsurat wherein same language was used for all the spaces in the entire story. The living room was royal vintage with a modern touch added (not outdated since they are using cell phones also). The film was shot in a palace in Rajasthan which wasn't maintained. So they had to work hard to make it look royal and beautiful.
Nirmala Devi (Ratna Pathak) had a palace representation of her character. She was structured, detailed, hard & strong. The forest scene between Fawad & Sonam was in a very romantic, soft & warm lighting.
The colours were balanced- greens, olives & golds which blended together well along with a very subtle print repetition of tiles & mirrors. The guest bedroom was made lively with scarves on the bed, funner & livelier by tying them. Vikram's room was well put together, neater & detailed with a cooler colour- grey which blended well with red texture on the wall with gold on it. Mini's bedroom was very balanced with frames on window to cut down lights. It improvised the look as well.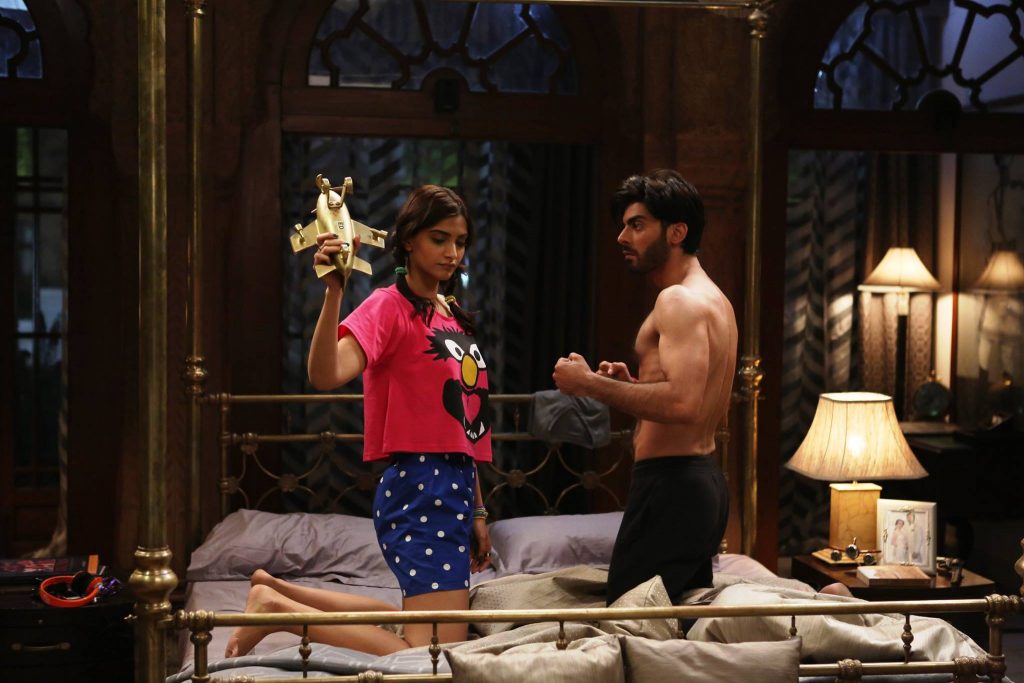 Swatches, colours & fabrics with characters structures them intelligently and sensibly creating inspirational & practical interior choices be in colour, textures, patterns, frames, curtains, walls, designs, lamps or lights so that you can bring into your home an array of colours & happiness and now from reel to real, the look and feel you love to have in your inner spaces to calm down you intellect & thoughts and be at peace with the colour harmony & décor choices only through Asian Paints Colour Store, a home of colours and interior designs and spaces to transcend, transfer & reflect your touches from old to modern, British to contemporary, Royal to Vintage, colonial or simple, subtle, classy, chic, elegant just like you watch in a beautiful film, you can take home and personify your own character and build your own home with a touch of class & creativity choices i.e. Asian Paints for you.  Don't forget to check out the Asian Paints Colour store in CP and stay updated to their latest events.