The University Bistro is situated close to the North Campus of Delhi University and has created a menu specifically to woo students. If you are looking to have a quiet evening with friends, it is a place to check out.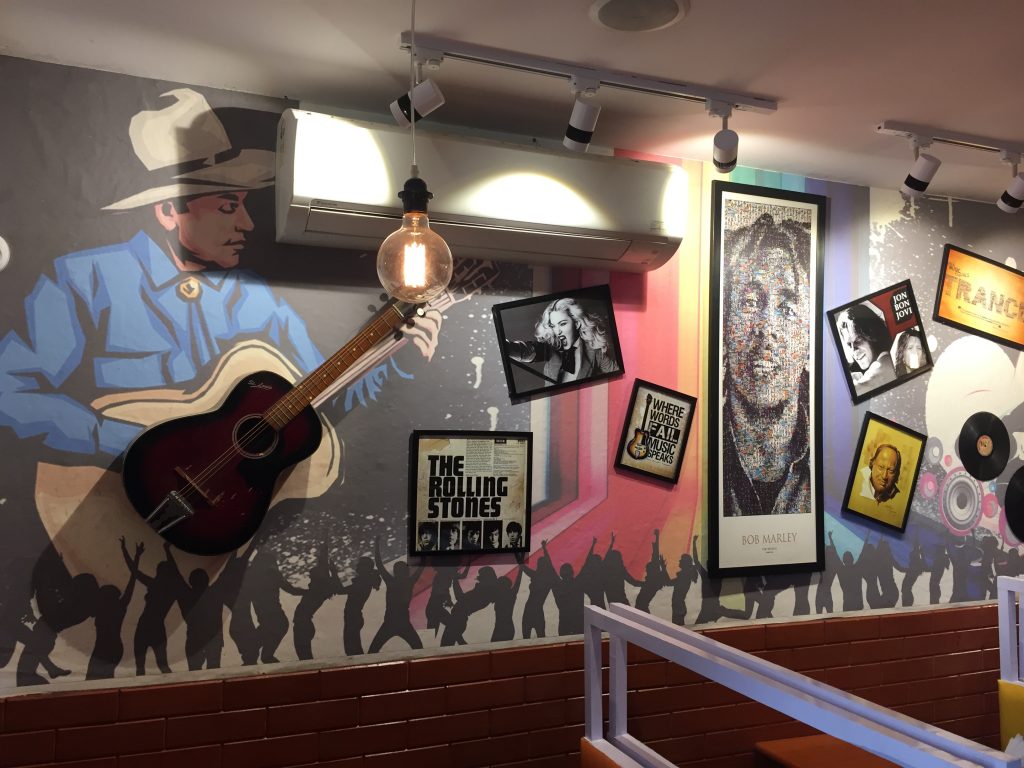 Accommodating around 30-40 people, the ambience is youthful and colourful and the decor is unique with colourful chairs and unique LED Bulbs. But that's not all – there are walls dedicated to sports, music and Indian quotes. Apart from this, there is a live oven, where pizzas are baked in front of the people. As soon as you enter The University Bistro, you will feel a colourful vibe. It's a simple and easygoing place. We visited the place at afternoon and it started filling up around the evening. The playlist was classic with Bob Marley and Bob Dylan playing.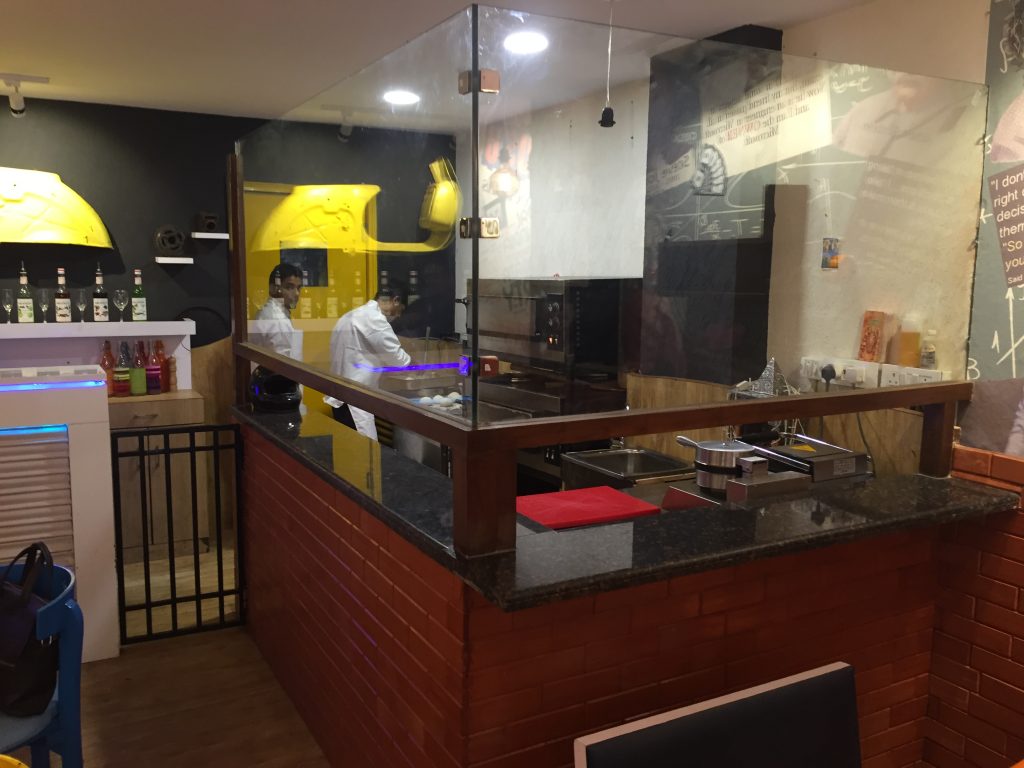 The thing that surprised me the most was the menu. The University Bistro is quite an affordable place, yet the menu offers a superb variety of food. They have all that you regularly order and top that up with their signature dishes.
We got to try our hands on Chicken Burrito – Chicken Burrito with Lemon Rice, Re fried Beans, Cheddar Cheese served in Tortilla Bread. Next on the table was Mexican Nachos Chicken Served with Chicken, Cheese Sauce and Salsa. The crunchiness and freshness of nachos made it quite refreshing. Perfect Mexican flavour added to the whole munching experience.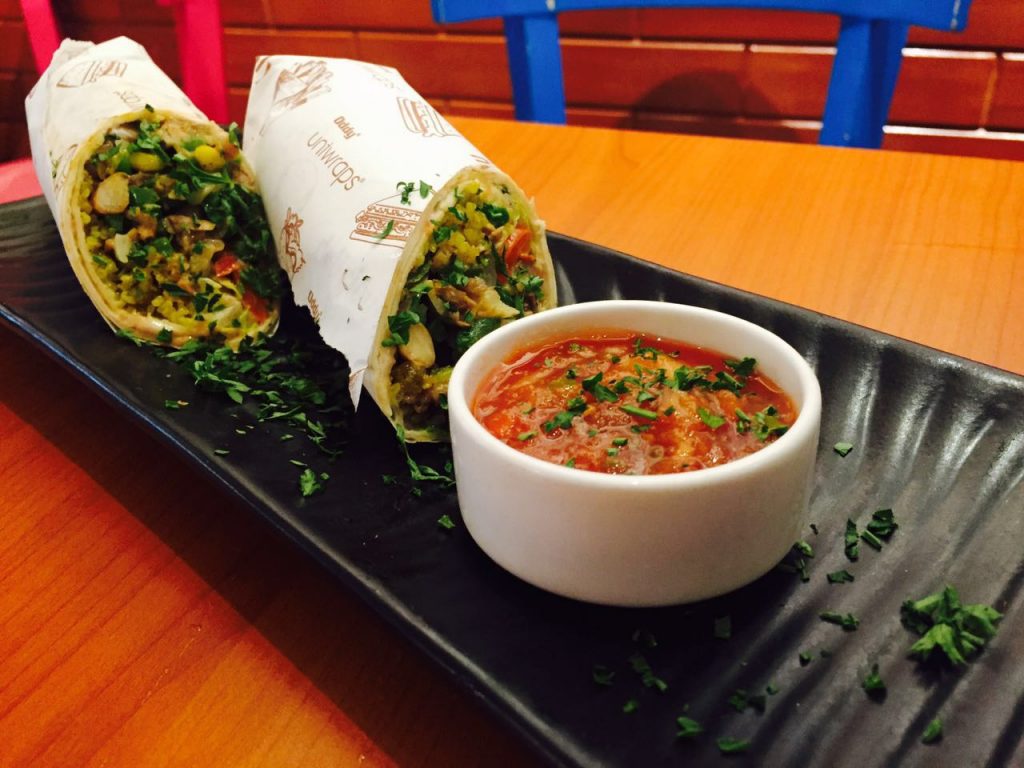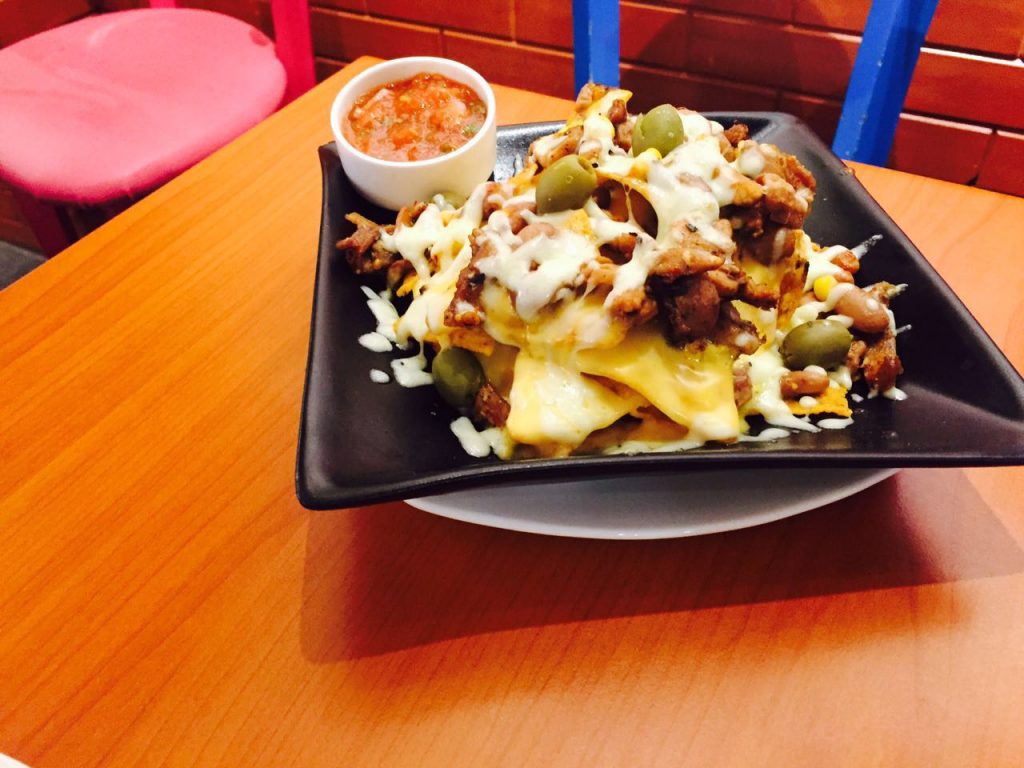 The Coleslaw Sandwich Chicken included Roasted Chicken Served in White Bread with French Fries. The tenderness of the perfectly cooked chicken went well with amazing ingredients and it was a delicacy to relish. Then we go to try our hands on a half & half pizza. The first half was Peri Peri Chicken Pizza which had Roasted Chicken Chunks, Spicy Peri Peri Sauce and Cheese. The thin crust and the blend of ingredients gave it a little tangy yet Indian flavour. The second half was Exotic Grilled Vegetable Pizza had Herb Roasted Exotic Vegetables and Cheese. The Martini Fish with Lemon Bacardi Sauce Sizzler had Grilled Fish served with Lemon Bacardi Sauce, Creamy Mash Potato and Steamed Vegetables and tasted delicious.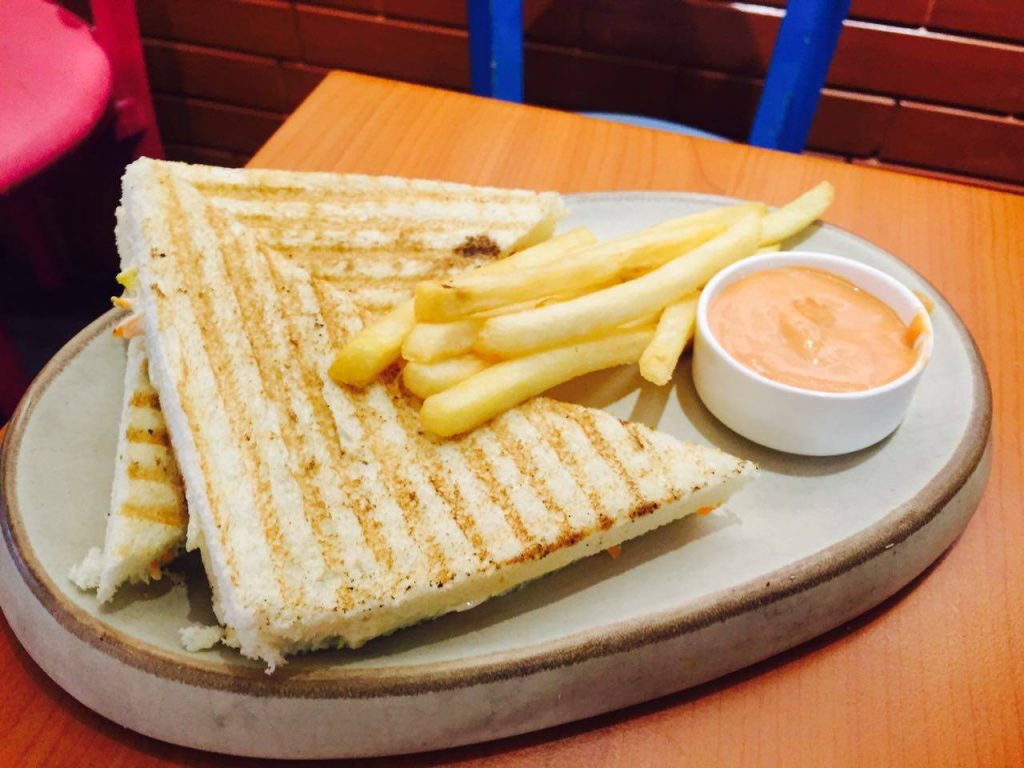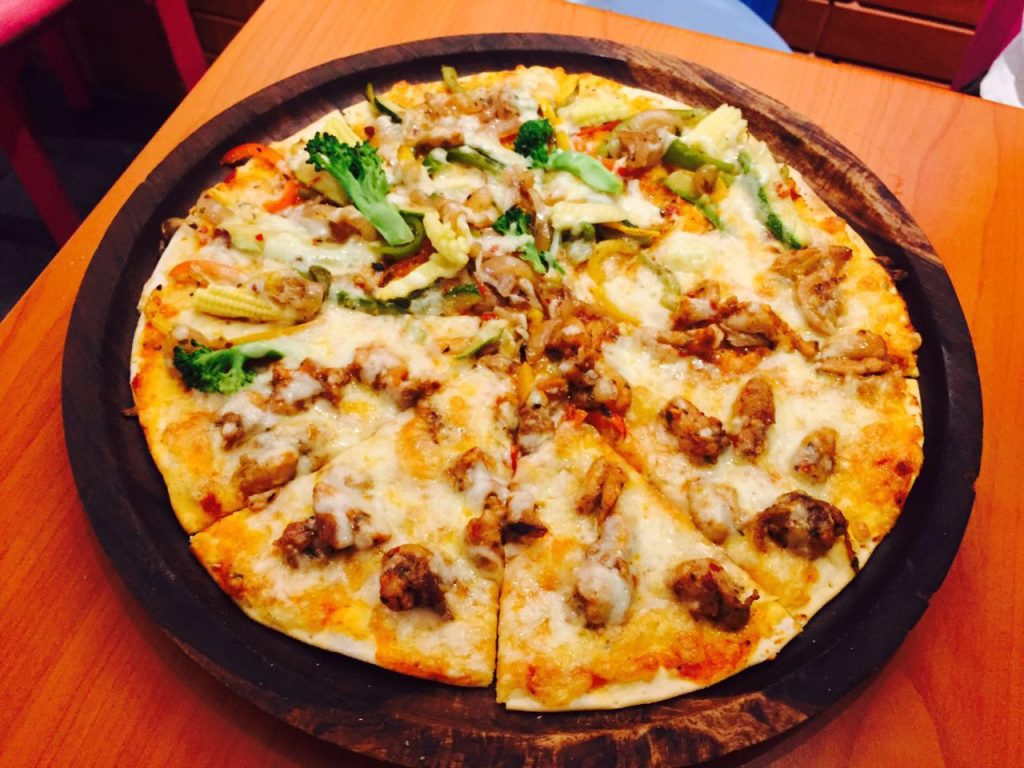 For the mocktails we ordered After 8 which was a mix of After 8 chocolate, vanilla ice cream, fresh milk and milk maid. T.U.B Delight – Strawberry Crush, Mango Crush, with Slush Ice sarve with Martini was a refreshing affair with a fruity tinge and flavoursome experience for the taste buds. Mango Bloom – Mango Crush, Cooking Cream, Strawberry Crush blend with ice cubes, virgin colada, pineapple juice, coconut milk with vanilla ice cream had all the perfect blends together.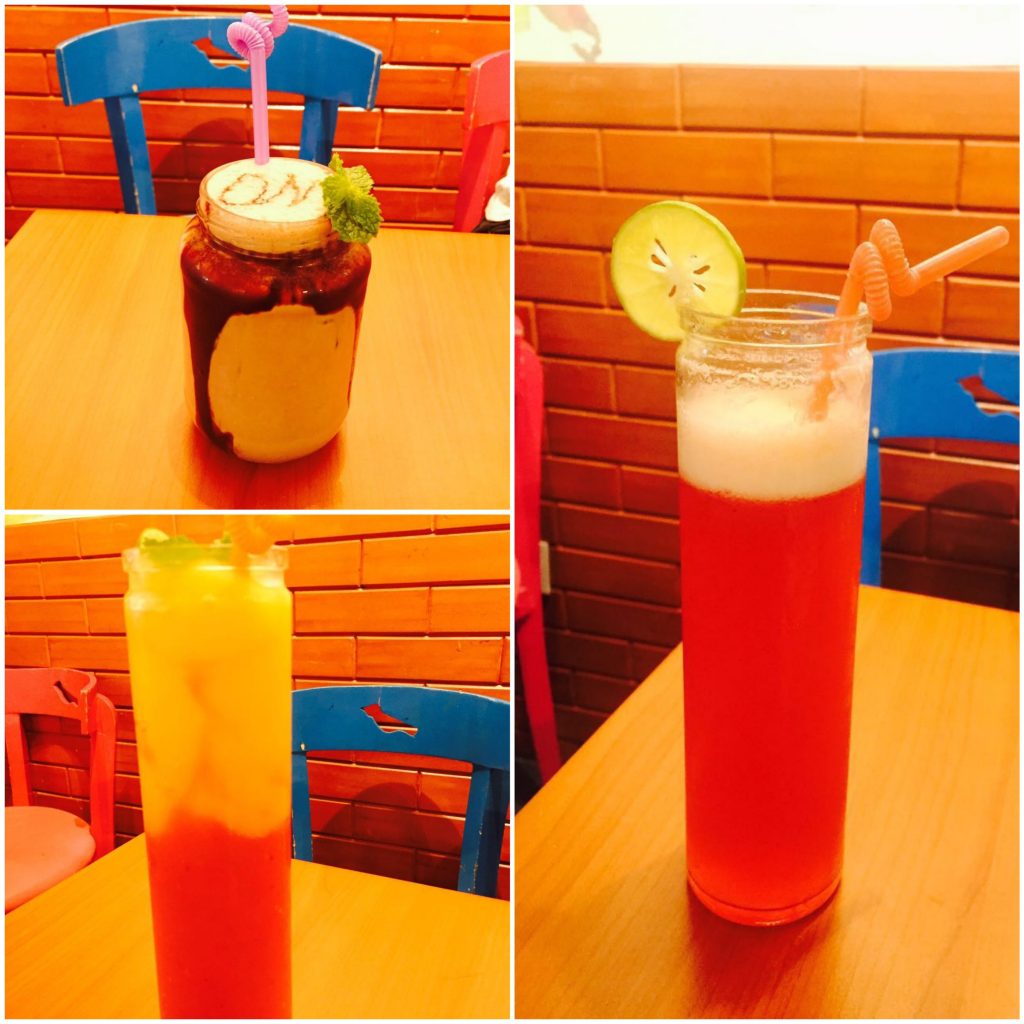 Coming to the desserts, we tried the Choco Flake Waffle which had Melted Chocolate flavored waffles with Ice Cream. As the name suggests it was too much chocolate and the ice cream made a good match with it.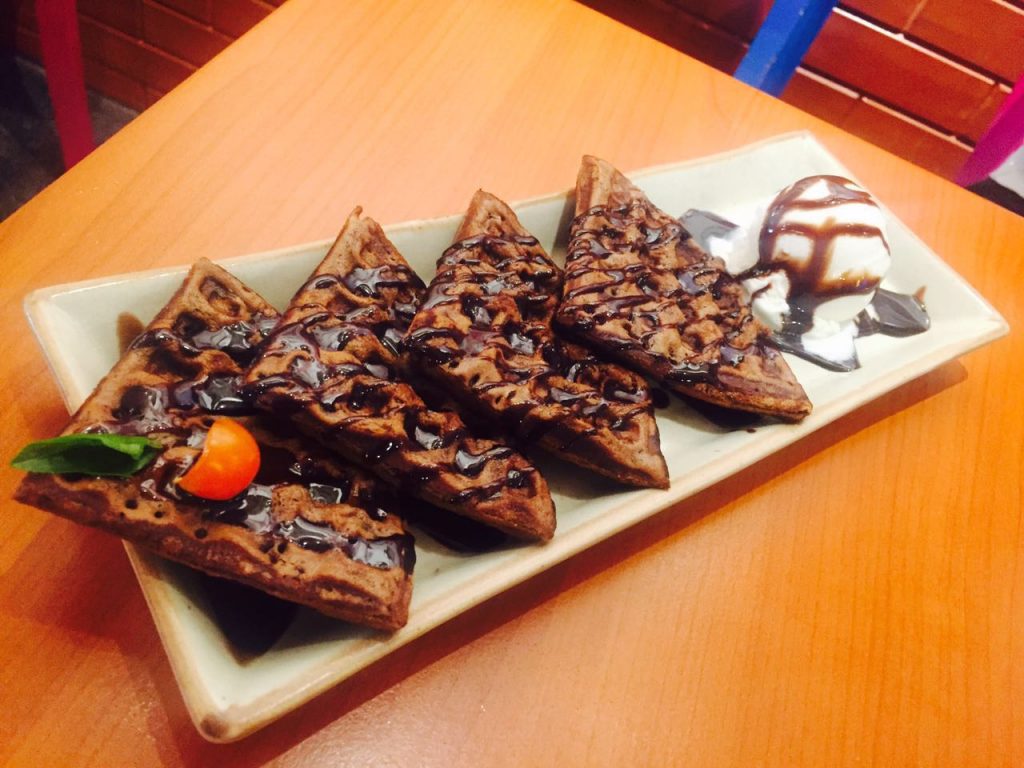 The University Bistro is not just about food, you can consider it a one-stop shop when you want something to eat. You can just come to this place and try out anything from the wide variety it offers. Not just that, it offers free Wi-Fi which makes it an ideal place to sit down, do some work and also gorge on some delicious food while doing so.
The staff is attentive and the owners have an ear for the consumers. They will patiently sit down and also ask you how you felt about the food, something which is lacking in today's time.
The University Bistro is definitely a place to check for university folks and young professionals. It seems like the rising star of the 'Food street' at Hudson Lane.
Review Credit: Sanchit Vijay