Angriest, spiciest & red hot burger with delicious angry anions, spicy Habanero sauce, zesty & hot jalapenos all ingredients packed inside the Angriest Whopper by Burger King, the latest burger in making & changing consumers taste buds and experimentations regarding taste, variety & choice.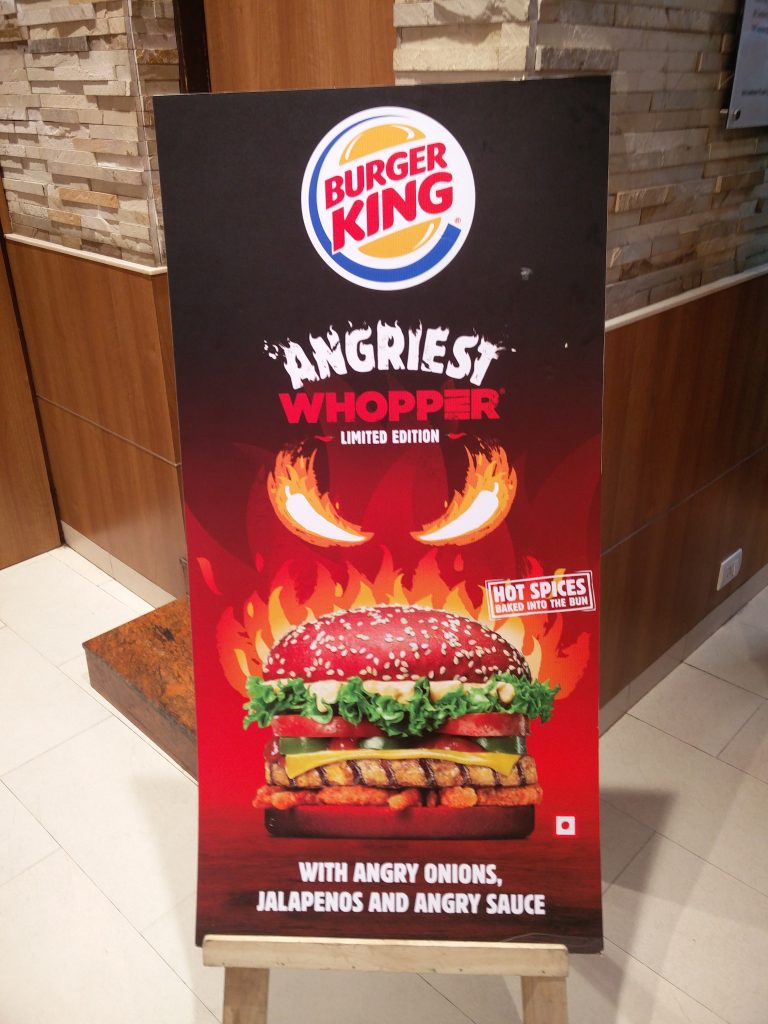 The Angriest Whopper consists of a furiously delicious sandwich atop a fiery red bun baked with hot spices layered with spicy mayo, ripe tomatoes, cheese & fresh lettuce. The whopper is tolerably spicy and well made with the delicious & tempting patty & fillings. It is available in 3 variants- vegetarian, chicken & mutton.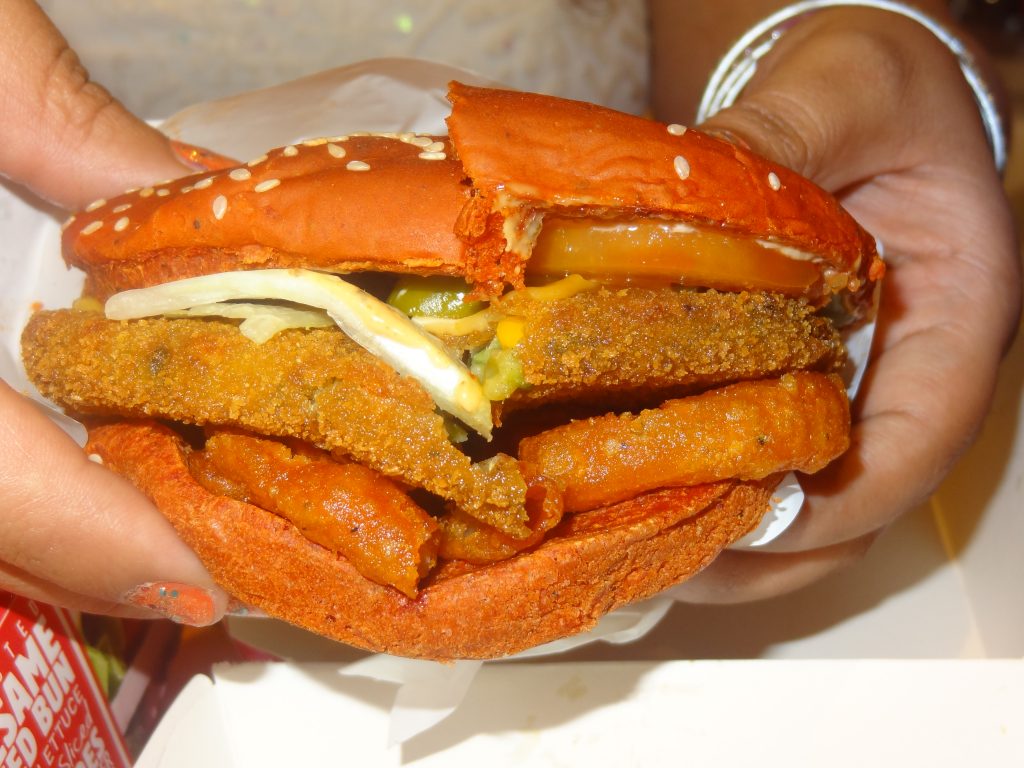 I liked the vegetarian version more than the chicken since chicken was a bit heavy while the vegetarian was on the lighter & milder side. Both were interestingly done with the spice quotient in them.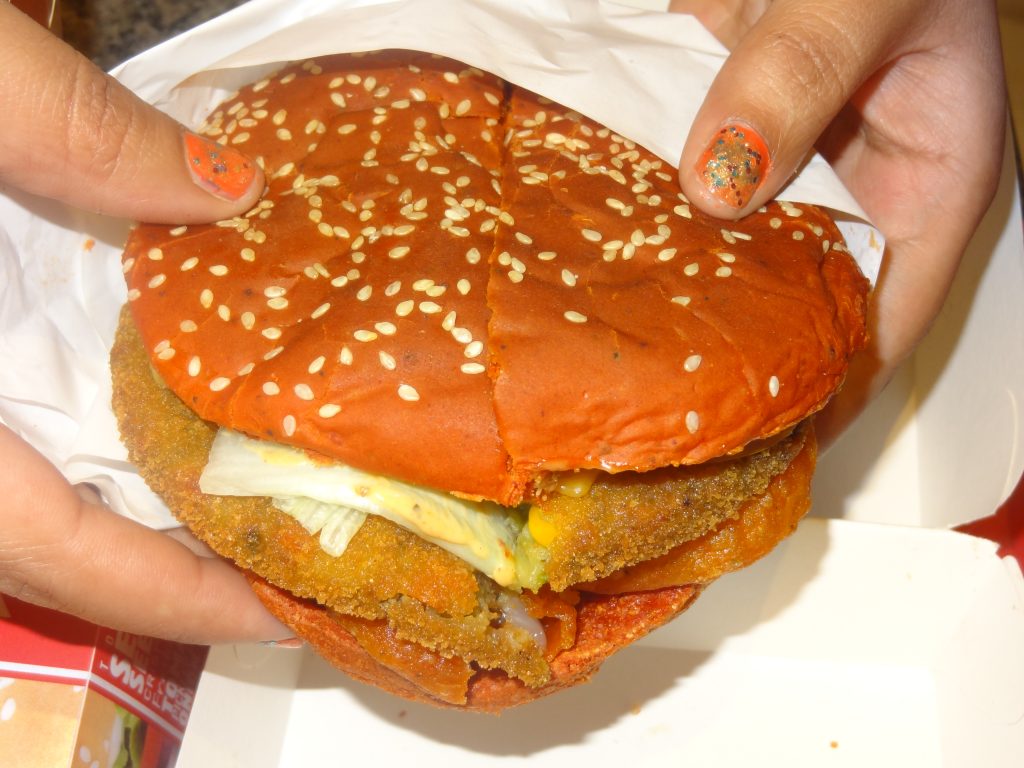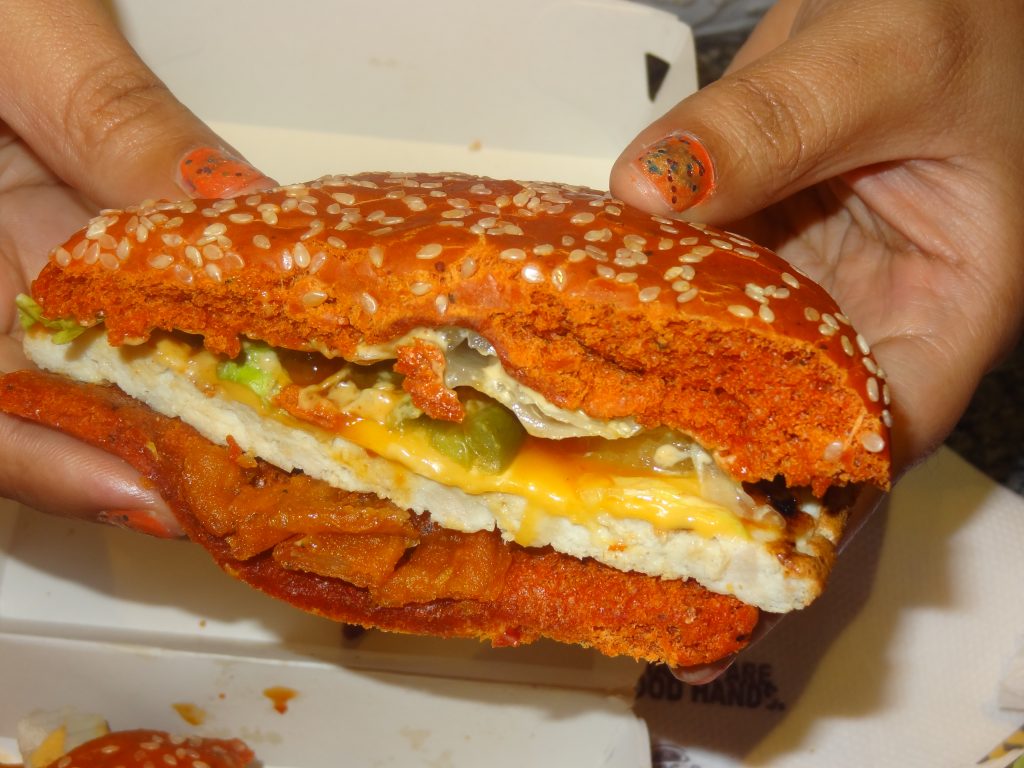 Commenting on the launch of the Angriest WHOPPER™ sandwich in India,Mr. Rajeev Varman, Chief Executive Officer of the BURGER KING® brand in India, said, "Consumer tastes in India are evolving and they are now ready for experimenting with new tastes and experiences and we as a brand are committed to introduce a whole new experience in burgers in India. After the hugely successful response to the Big Boss WHOPPER™ sandwich and Chicken Fries from the consumers, we decided that it was time to introduce another innovative product in India, this time with a red bun. The Angriest WHOPPER™ sandwich is a furiously delicious sandwich atop a fiery red bun, baked with hot spices, added angry onions, angry sauce and jalapenos. Each bite packs a fiery punch and that makes it a 'Must Have' burger of the year!".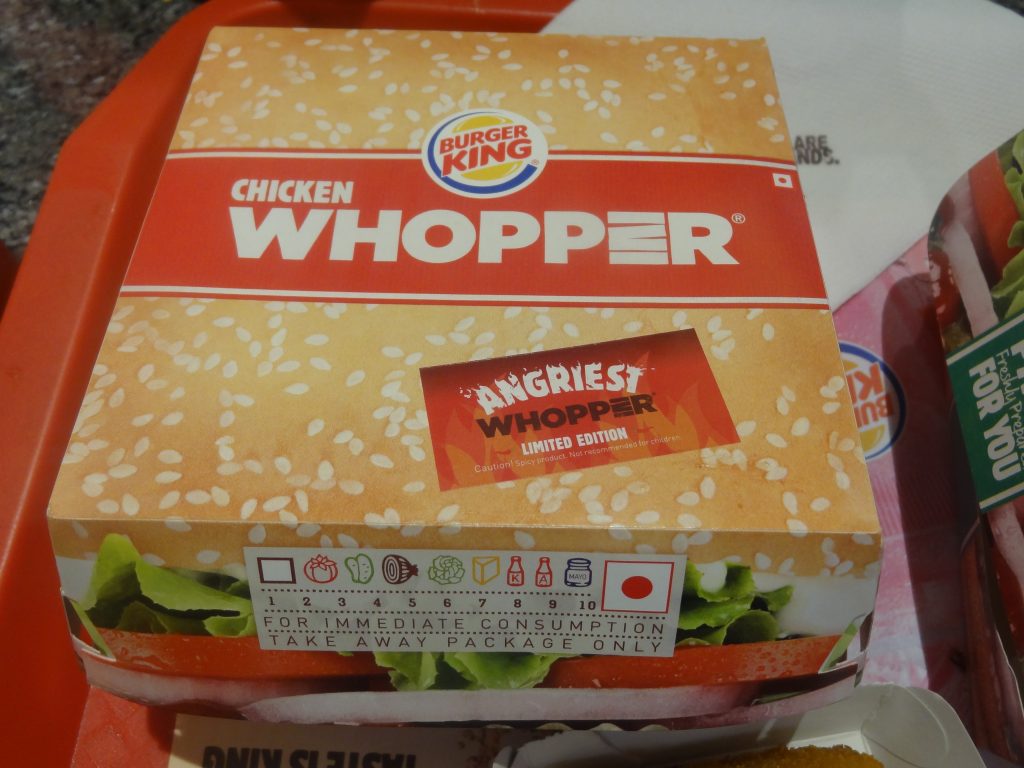 The Angriest Whopper was wholesome & spicily good. Burger King made it the spicier way this season with the perfect seasonings & dressing and the angriest spices for sure. It's definitely a must have!