The most awaited show of Day 1 at the Amazon India Fashion Week Autumn Winter 2016 was Gaurav Gupta. With the half moon light, pre-preparations, dolling up of models, the surprise venue, the floor length dresses or the shoulder cresses from the maker & creator Gaurav Gupta, I could his starry eyes excited & geared up during the rehearsals.
Titled 'Melt', the collection is inspired by a melancholic apocalypse. It is based on a very important environmental theme- Climate change. In the wake of the city & the country being the most polluted in the world, we the people are contributing to maximum disaster. Gaurav was shocked to see such few people at the Help Delhi Breathe campaign.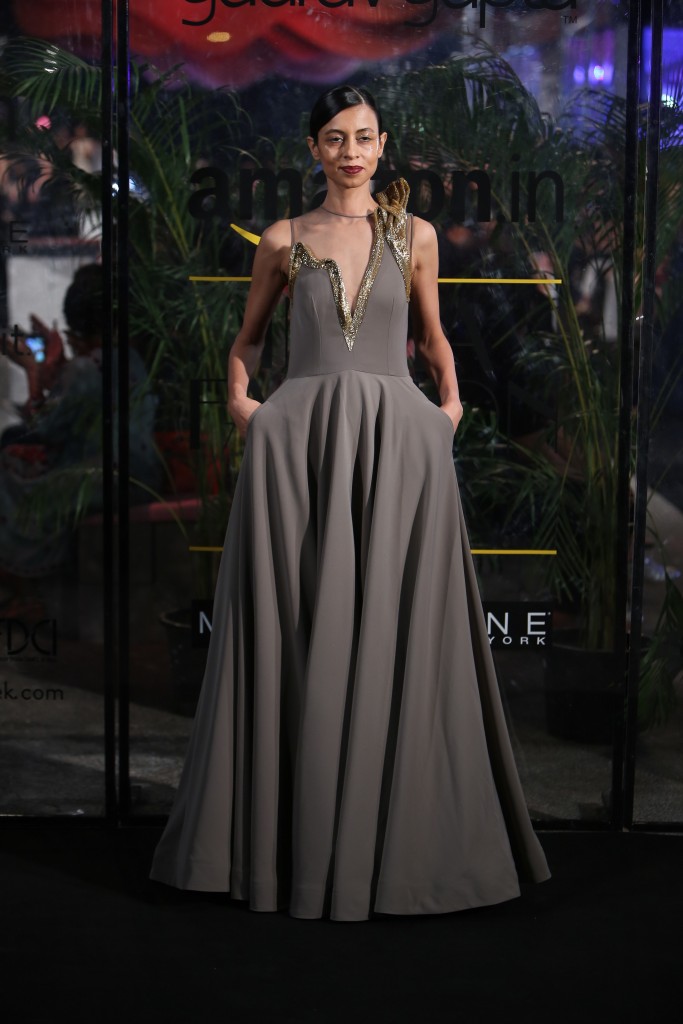 Most of this collection is zero waste and he has draped the entire width of a fabric in a given garment to minimize waste. Colours used are the colours of fire- from flaming orange to dark blazing blue, the absolute black in coal deep fire and the shades of ashes in gray, to the absolute white ash.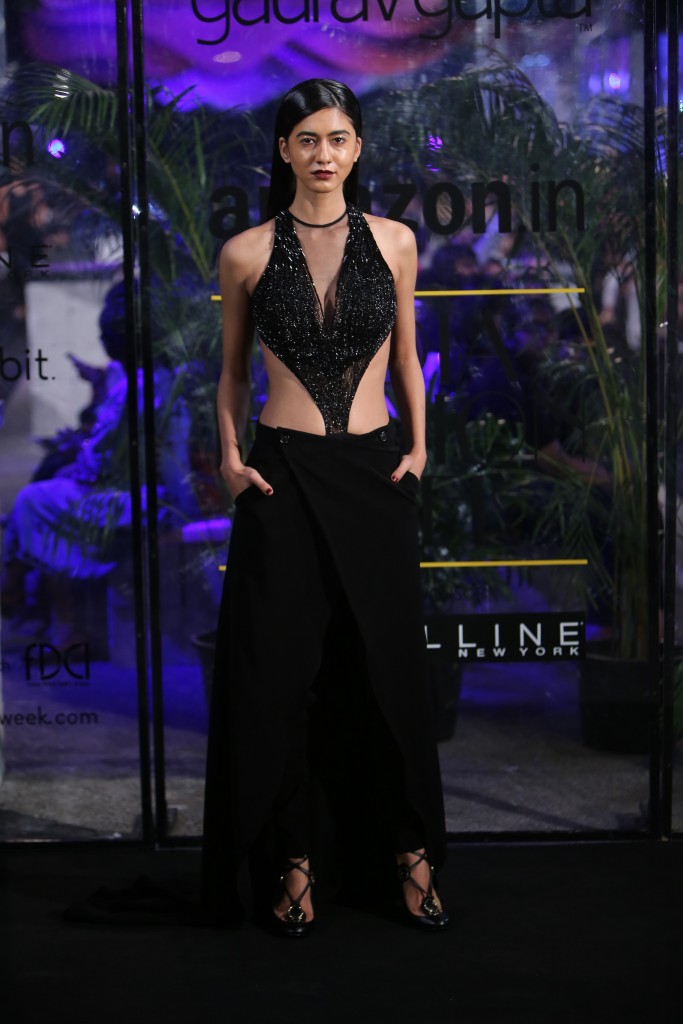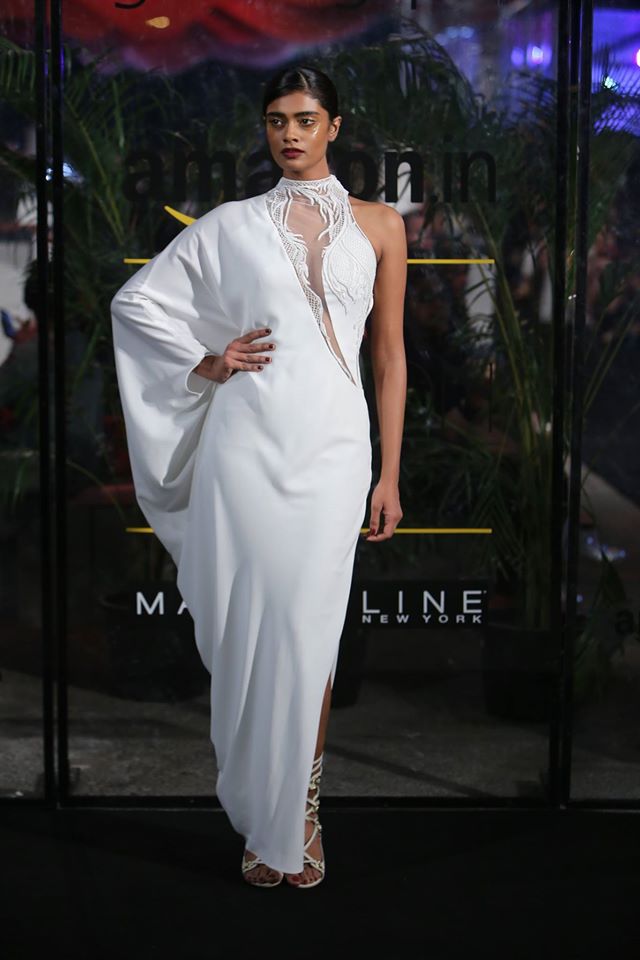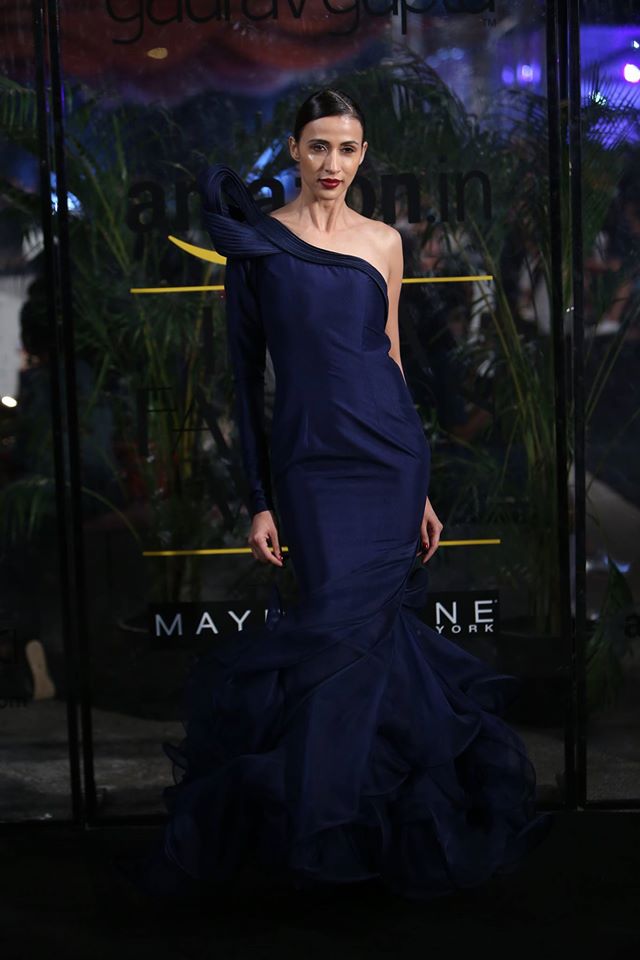 The fabrics used include structured fluid suitings, neoprene, sparkling jerseys & silk gown, bouncing asymmetry in jackets & frockcoats. The red saree with gold design & patch was lovely to see or be it the grey & gold sequins, shoulders coiled up or with the net detailing at shoulders & slanting slit giving a twist which I liked in particular. Some pleated trousers & suave style statements could also be seen. The collection is more towards evening red carpet wear.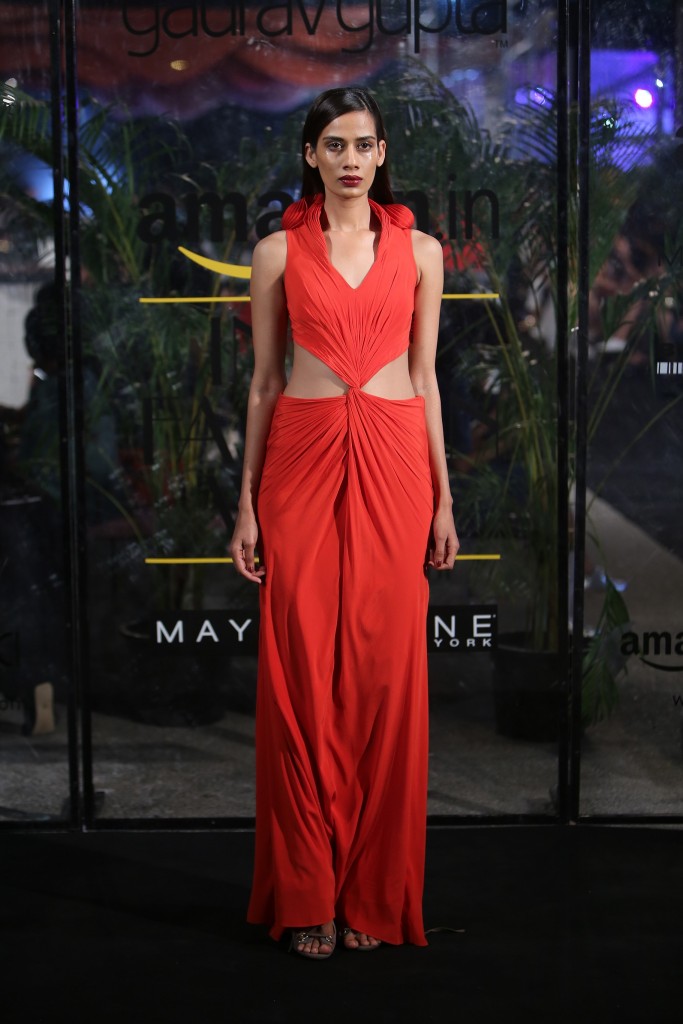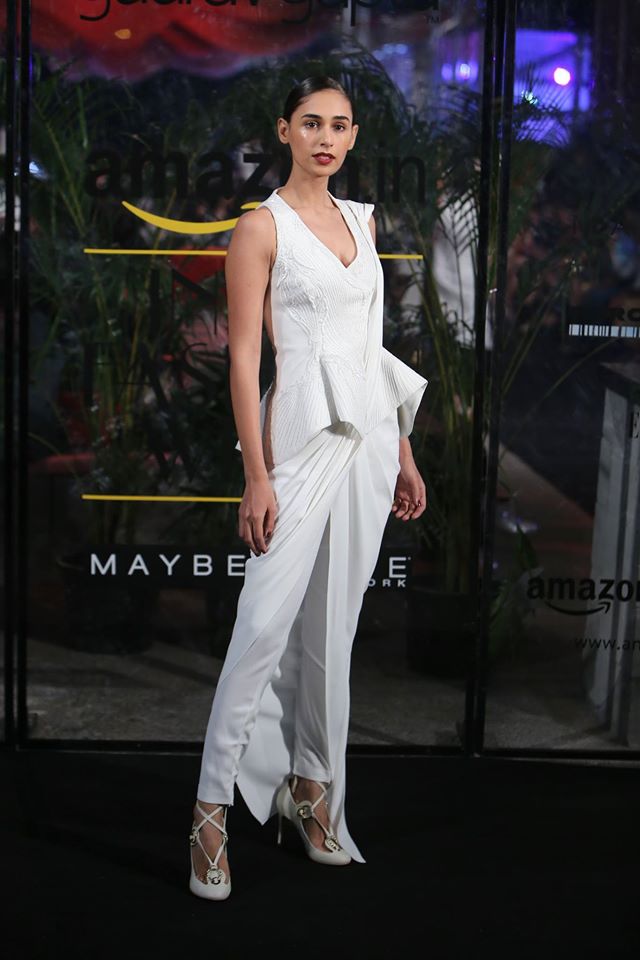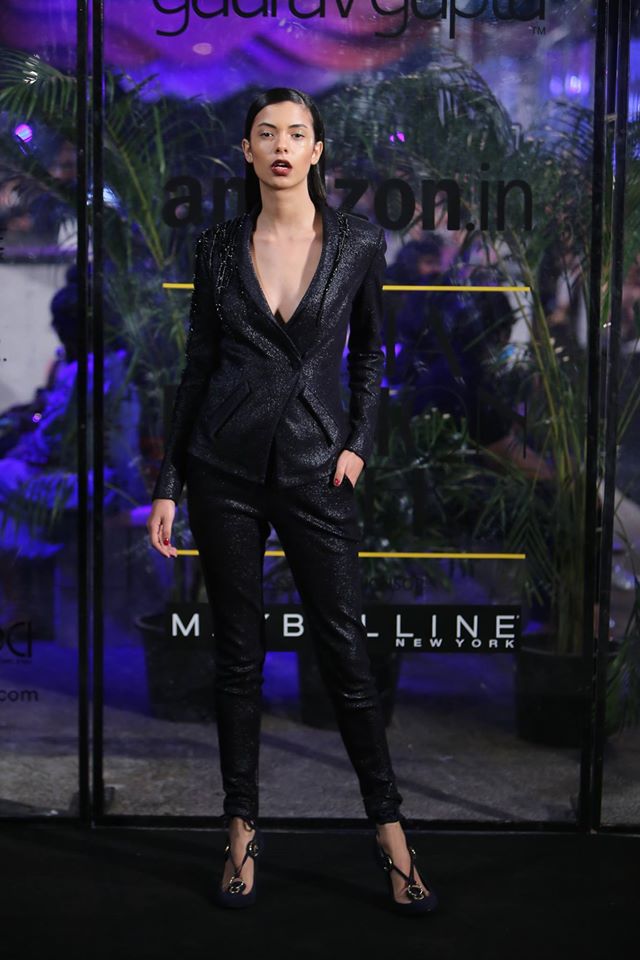 Gaurav Gupta entered in the end wearing a black & gold tee paired with a coat and rejoicing every natural & efficient elements of his breathtaking creation created in his own aura & light ruling the silhouettes & drapes.