I had heard a lot of things about this unique product by Palmer's– The Cocoa Butter Formula Skin Therapy Oil with Vitamin E which helps to get rid of scars, stretch marks, dry skin, uneven skin tone & ageing worries because it has Cetesomate-E-Complex and it's dermatologically tested. I was delighted when this product landed in my mailbox. So here goes my review for this.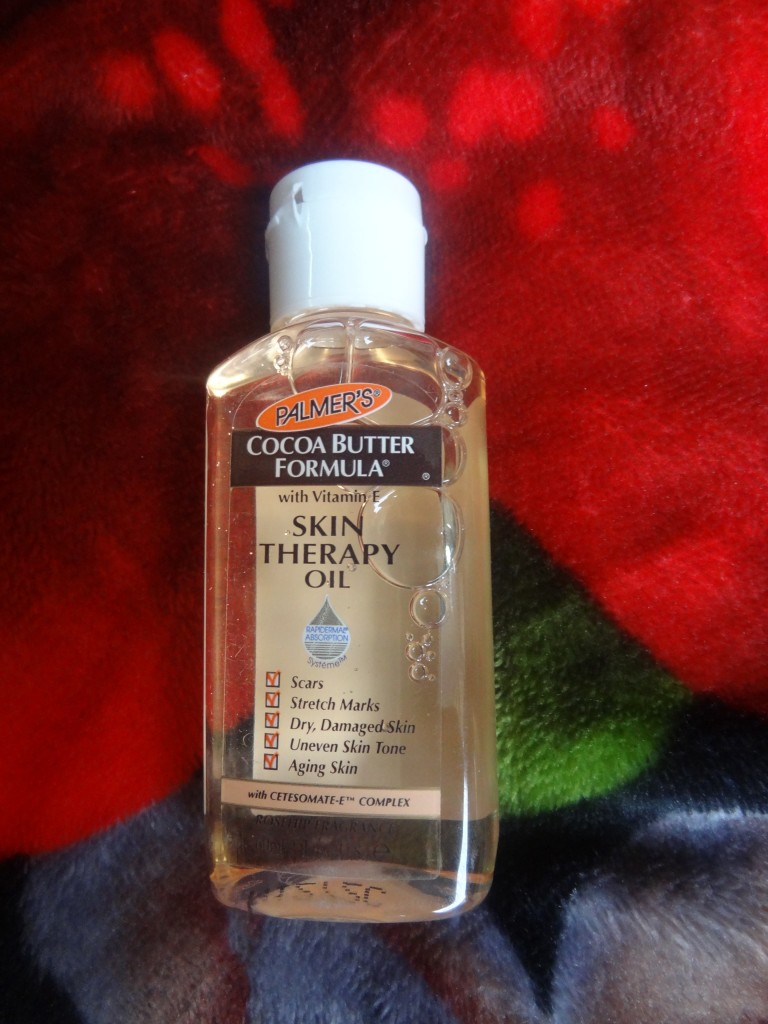 Claims: Palmer's Cocoa Butter Formula Skin Therapy Oil is an advanced, multi-purpose skin perfection product that can be used all over the body, including face.
Cetesomate-E Complex helps improve the skin penetration and absorption characteristics of the formula into the epidermal layer of the skin. Cetesomate-E Complex along with our exclusive blend of key ingredients helps improve the appearance of scars, stretch marks, dry, damaged skin, uneven skin tone, ageing skin and fine lines and wrinkles.
Skin looks and feels instantly soft and smooth with this unique non-greasy, non-staining formula. Also ideal when used as a bath oil for a deep moisturizing treatment.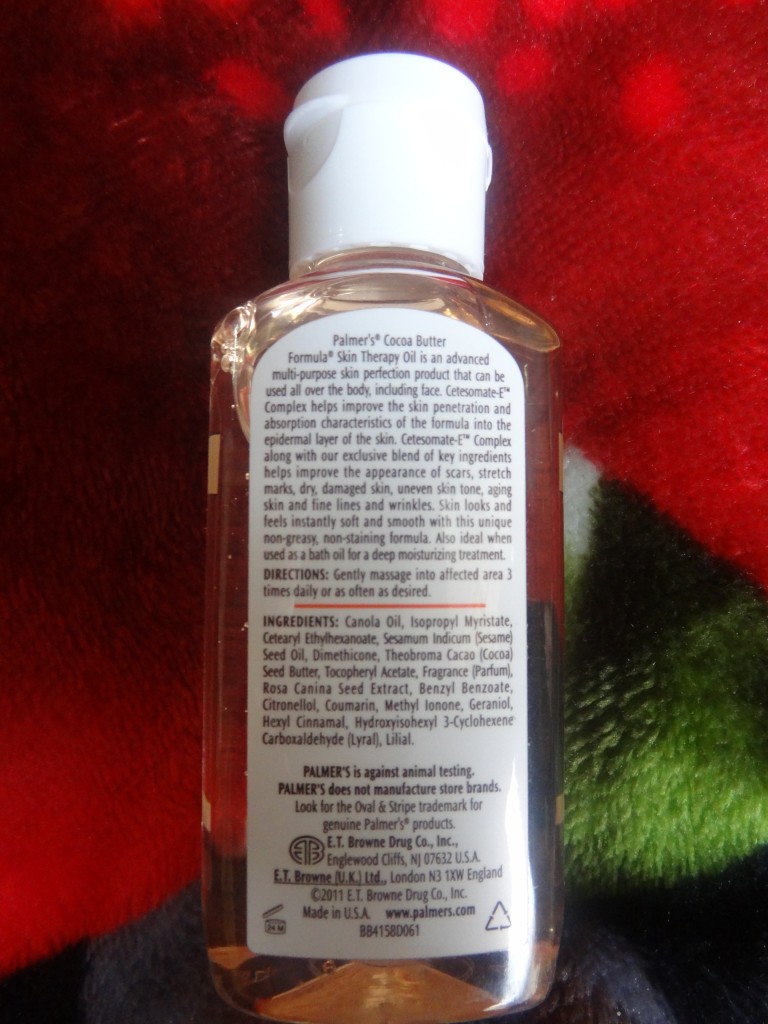 Ingredients: Canola Oil, Isopropyl Myristate, Sesamum Indicum (Sesame) Seed Oil, Cetearyl Ethyl- hexanoate, Dimethicone,Tocopheryl Acetate (Vitamin E Acetate), Theobroma Cacao (Cocoa) Seed Butter, Rosa Canina Seed Extract, Fragrance
Directions to use: Gently massage into desired area 3 times daily or as often as desired.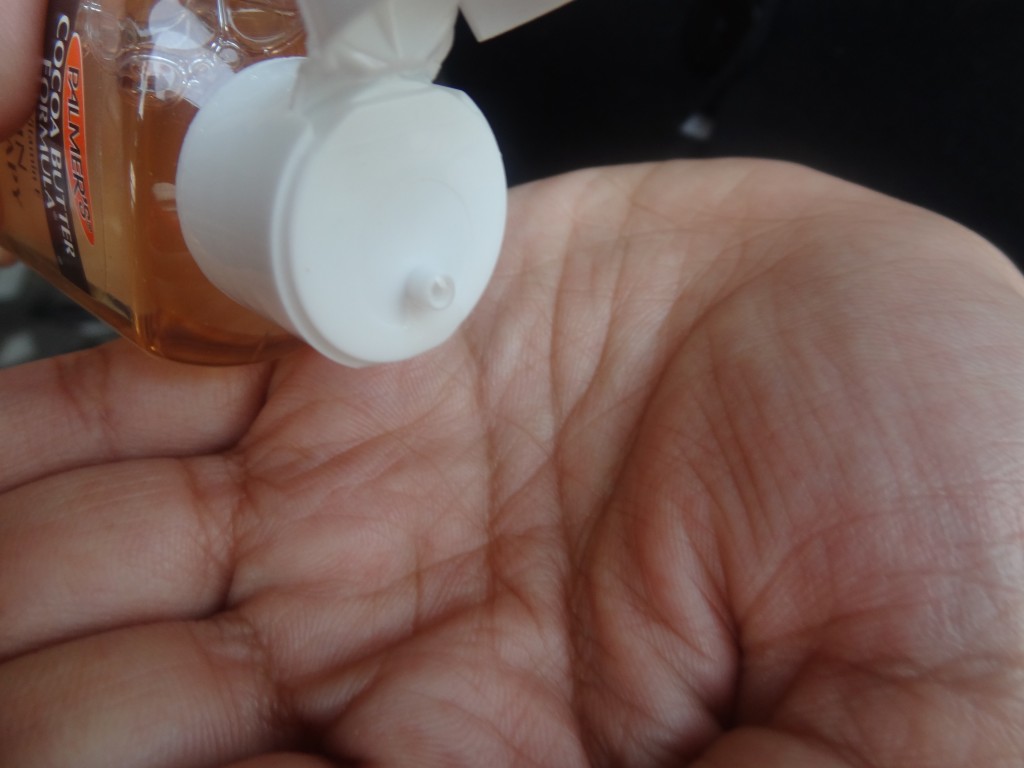 My views:
The Cocoa Butter Formula Skin Therapy Oil comes in a packaging of a small plastic container with a flip cap dispenser which seemed convenient. It has a beautiful rose oil fragrance which I noticed when I opened the bottle for the first whiff. With just one drop of the oil on the skin, my skin became dewed & healthy with a sheen glow. It can also be used as a bath oil as it is non-greasy and non-staining and gets absorbed instantly into the skin and works well. It also has cocoa butter, sesame oil, canola oil along with Vitamin E & rosehip oil which keeps the skin conditioned with improved texture on regular usage and diminishing scars & reducing stretch marks.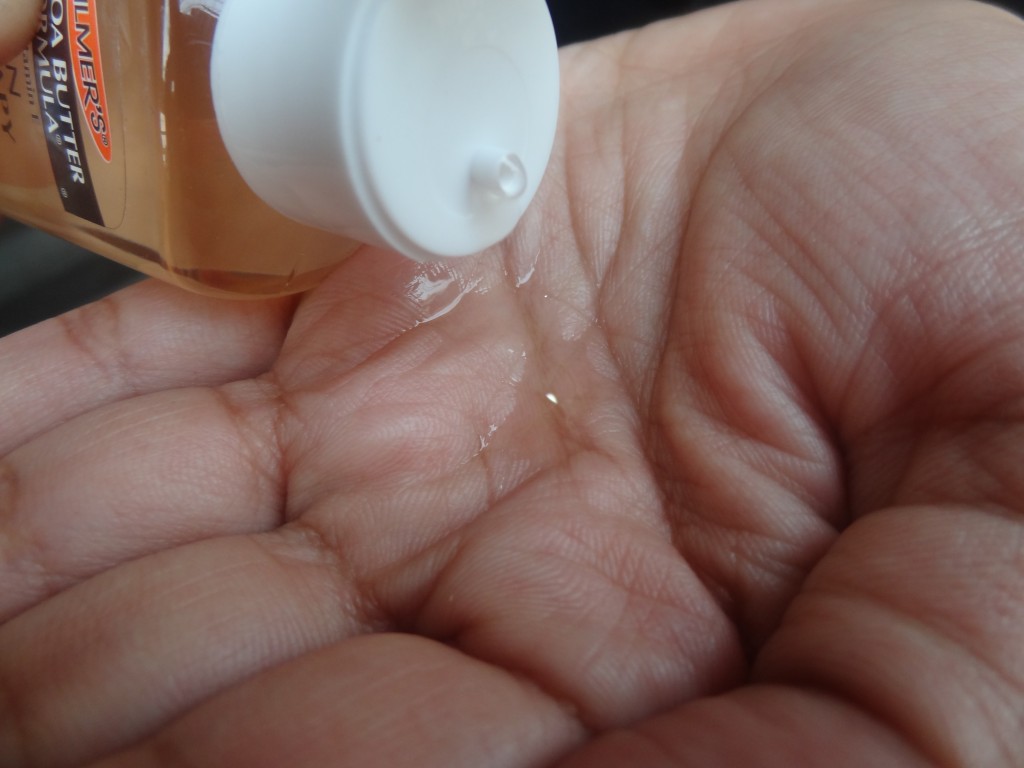 It is very light so the skin actually breathes and you don't feel heavy after the application. Its very soft & soothing like a baby oil & the fragrance is so lovely of fresh roses. It lingers for long so I applied it before sleeping as well. This therapy oil has great benefits as the unique Rapidermal Absorption System allows maximum penetration of the powerful goodness into the deeper layers of the skin.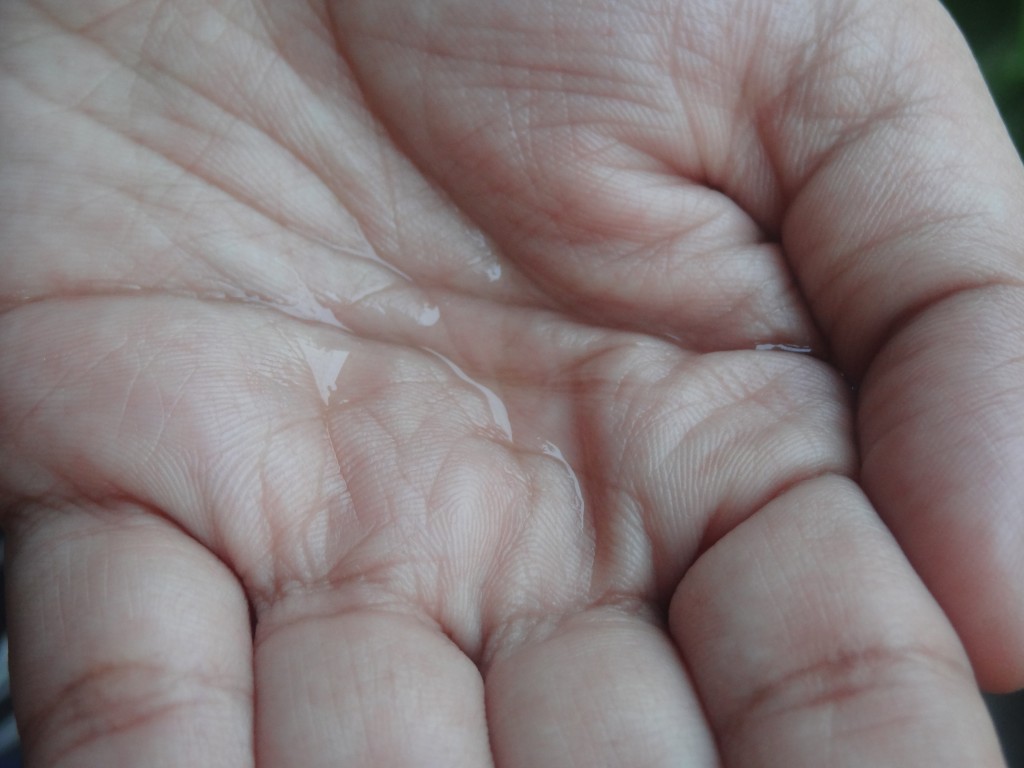 So after massaging, the skin doesn't feel dry. The skin actually feels fresh, conditioned, soft & young without the dryness and with regular use it makes the skin clear & more supple giving the skin a fresh young glow like never before. My skin became more clear, radiant & lovely day after day. I loved the product & would give it a thumbs up as it does wonders and it's a great conditioner & re-vitalizer even for the driest skins in winters.
Price: Rs 670/- for 60 ml