Pizza lovers always used to dream that how a thin crust pizza with cheese filled inside would taste!! Dominos could reach the hearts of the customers and came up with the very delicious Pizza "Double Cheese Crunch Pizza". Domino's Pizza, India's Pizza Delivery Expert and market leader in the organized pizza market works on a theory of gifting a taste full of freshness and aroma every season.

Domino's Pizza gave an aromatic twist for this season with its dessert "Custard Bliss". Chef Narendra Singh Jaravta, Head Chef at Domino's Pizza and his team, has created both the products. The Chef believes in concept of 'Creamy n Crunchy' and 'Sugar n Spice'. He says that a flavour of opposite nature should be a part of the dish to break the monotonous taste. His team travels a lot working on the flavours of different regions. The toppings of the pizza are also decided keeping in mind balance of colours to give an appealing effect.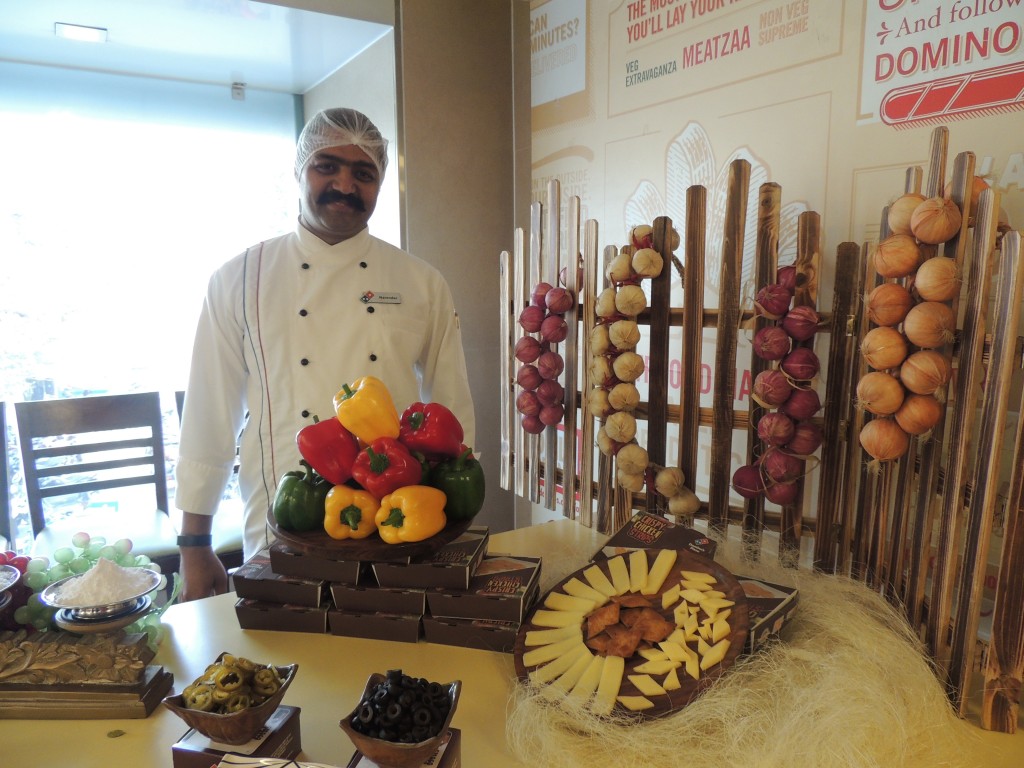 The heavenly delicious Double Cheese Crunch Pizza is the latest addition in the list of indulgent pizzas offered by Domino's. Two thin crusts having liquid creamy cheese in between, topped with mozzarella cheese and fresh vegetarian or non-vegetarian toppings makes what is termed the new Double Cheese Crunch Pizza. The thin crust of the pizza allows cheese to be dominantly delicious. People prefer thin crust for its crunchy flavour and also there is less of refined flour added. With its first bite cheese melts in the mouth followed by the crunch. The toppings are baby corn, black olives, corn, chillies and onion.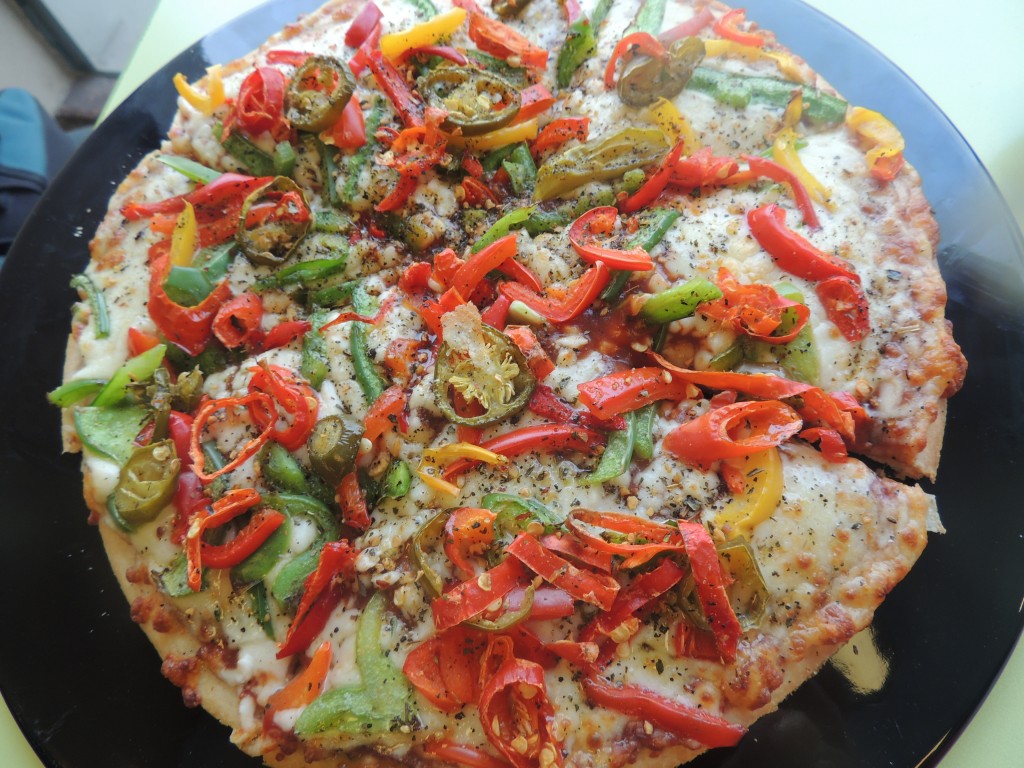 Custard flavour has been everybody's favourite since childhood. The Custard Bliss dessert has been developed considering Indian consumers love for custard flavour. It is the latest addition to the dessert menu after the much loved Choco Lava Cake. The Custard Bliss is made from soft buttery flavoured dough rolled over tasty vanilla custard, milk, cream and sprinkled with finely powdered cardamom sugar which adds a unique delightful flavour. Domino's comes up with a different surprise everytime, letting its consumers enjoy an altogether different touch to the old dishes.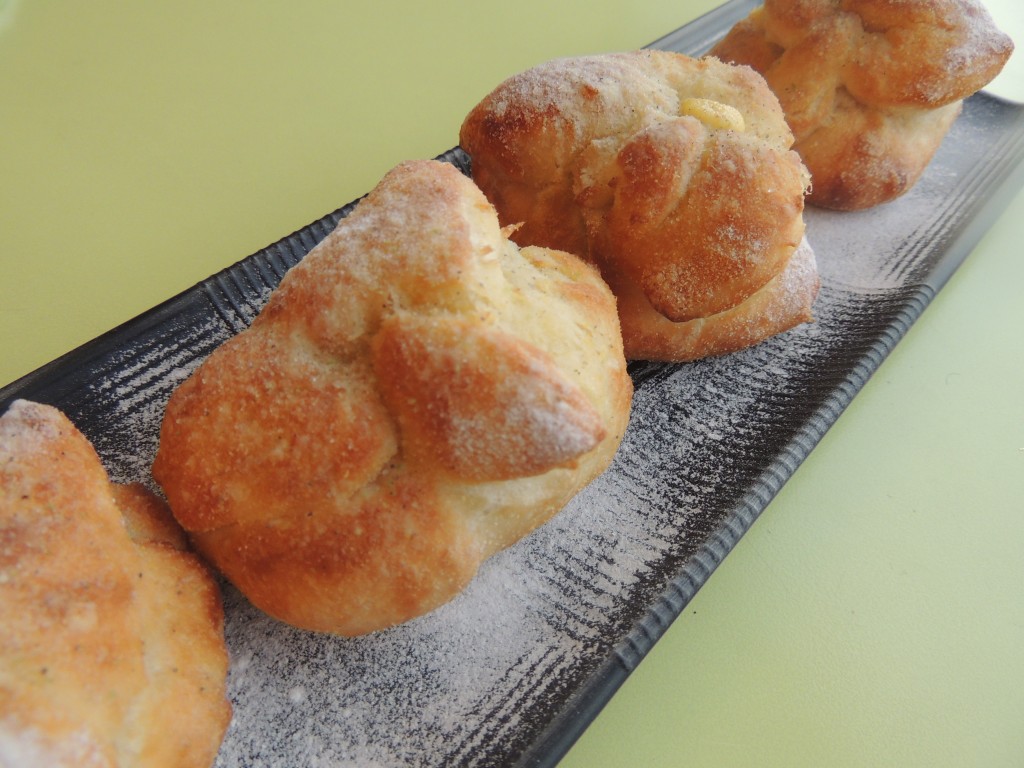 India is the biggest market for Domino's Pizza outside the U.S. There are 959 Domino's Pizza restaurants in India spread across 218 cities. It has 72 percent market share in the chained pizza market in India. Three lakh pizzas are made and sold everyday. 20, 000 orders are placed everyday through online mode. 55 million total orders each year. Whoa!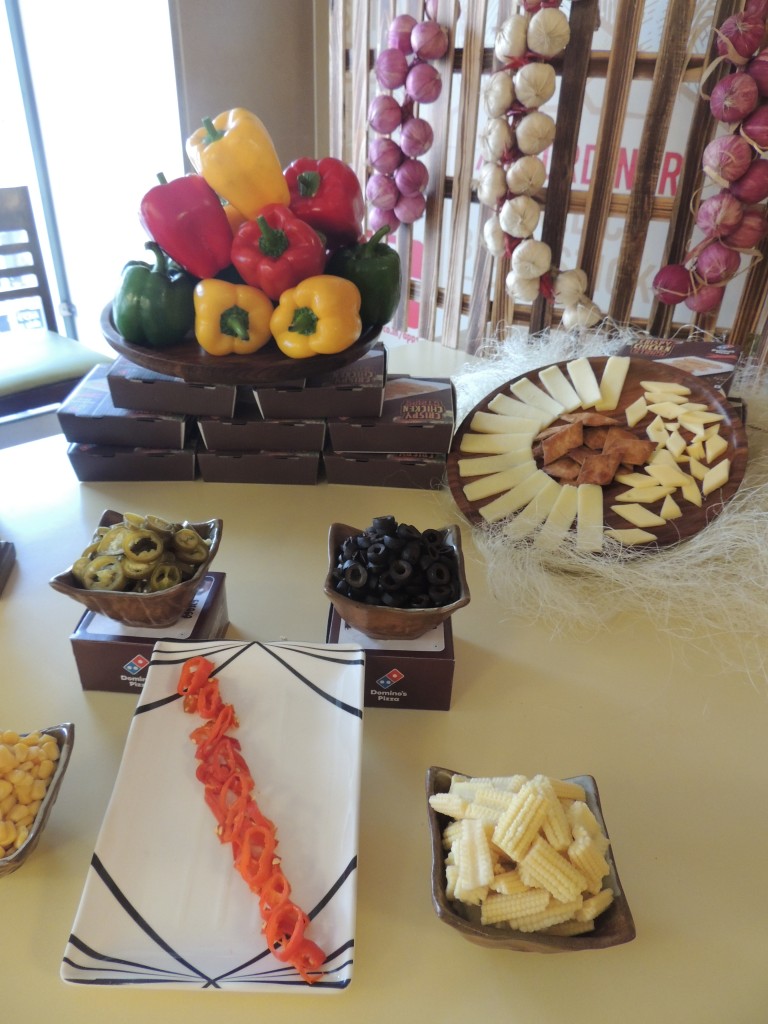 The launch of Double Cheese Crunch Pizza and Custard Bliss Dessert was beautifully organized where all the ingredients used were displayed on the table at the entrance making one think what magic these ingredients will create. The crunch in the Double Cheese Crunch Pizza and warm custard with cardamom in Custard Bliss Dessert is surely gonna capture the taste buds and make them long for it over and over again.
Review Credit: Sonal Gupta