The Vedic Collection Bloggers meet began with an aura of divinity which was created by the unique blend of oils and lamps. The founder & Chief Wellness Officer, Mrs. Divita Kanoria was present looking elegant in a red saree and the lovely positive shine, warmth and smile she had on her face of the profession she has been in since so many years. The ancient India techniques of fragrance blending & creating health balancing elements for detoxification, healthy and calm mind, heart & body. Vedic Collection specializes in Essential Oils and Aromatherapy based products for themind, body and spirit under the categories Tatha and Samaya.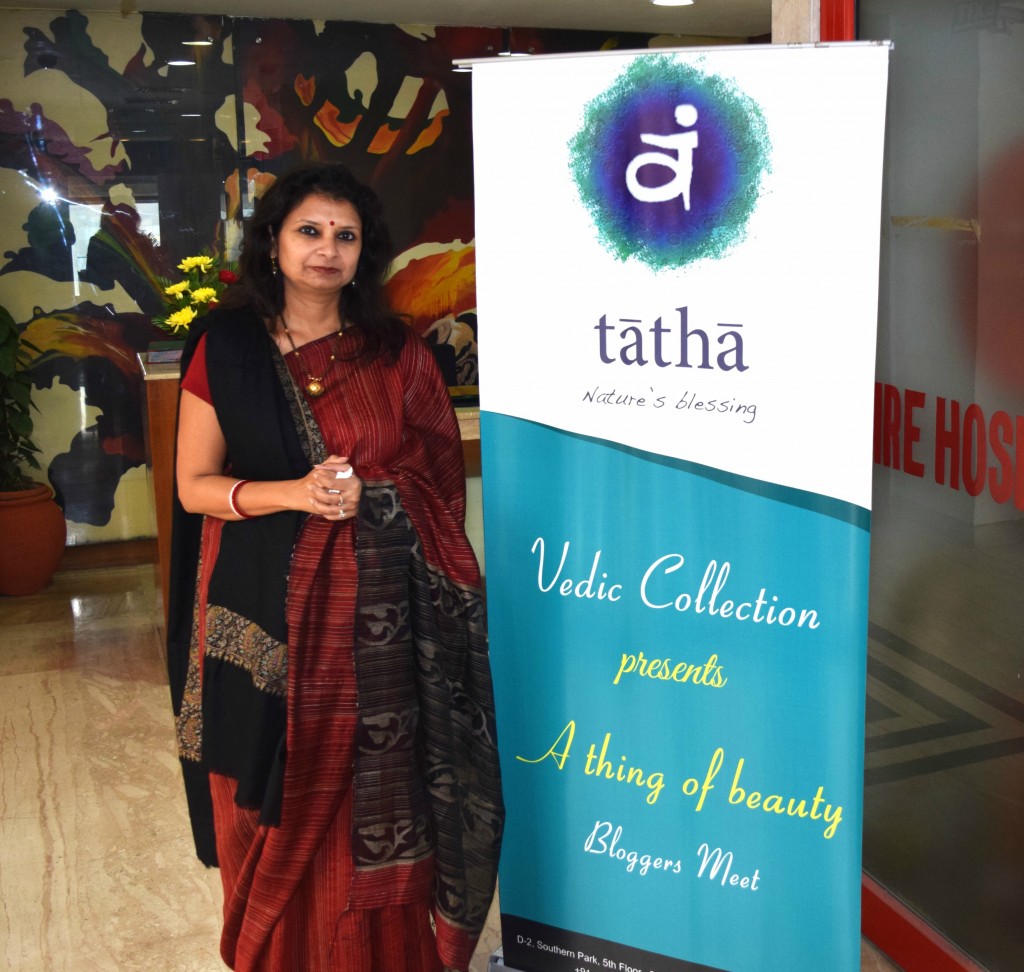 They have unique products for hair care, face care and body care and the recently introduced men's care products with all the goodness of different blends in glass bottles to preserve their potency. The products are 100% pure, natural, divine, unique & safe with no chemicals at all. I got to know the various benefits of the products and how they actually benefitted being natural, safe, pure and effective even in acute depression, eczema, herpes (personal customisations & successful stories of Divita treating these disorders).

At the bloggers meet, there were fun activities like 'What's your skin age' wherein we filled a questionnaire to find out the actual age of our skin. Also there was 'What's your Rashi?' wherein we were given an essential oil according to our sun sign.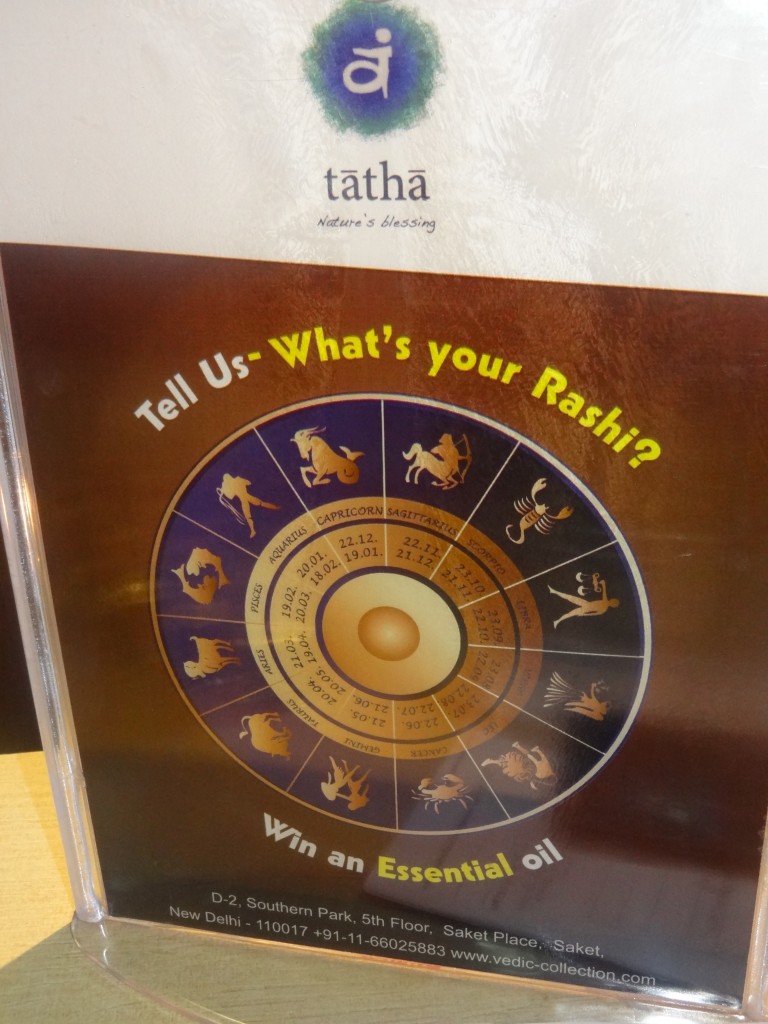 The products have natural ingredients like rose, germanium, lavendar, almonds, kesar & aloe vera in them with no solubles & binders. They are in the purest forms and developed under strict quality supervision. They are paraben, sulphate, silicon, mineral oil, fragrance, phthalates and chemical free with no artificial fragrance in them. They not only smell good but leave the skin soft and are absolutely safe to use as Divita believes in the tenderness of nature and not the harshness of chemicals and wants health & wellness be associated with natural. So she has stuck to Indian roots and worked with the natural oils & aromas.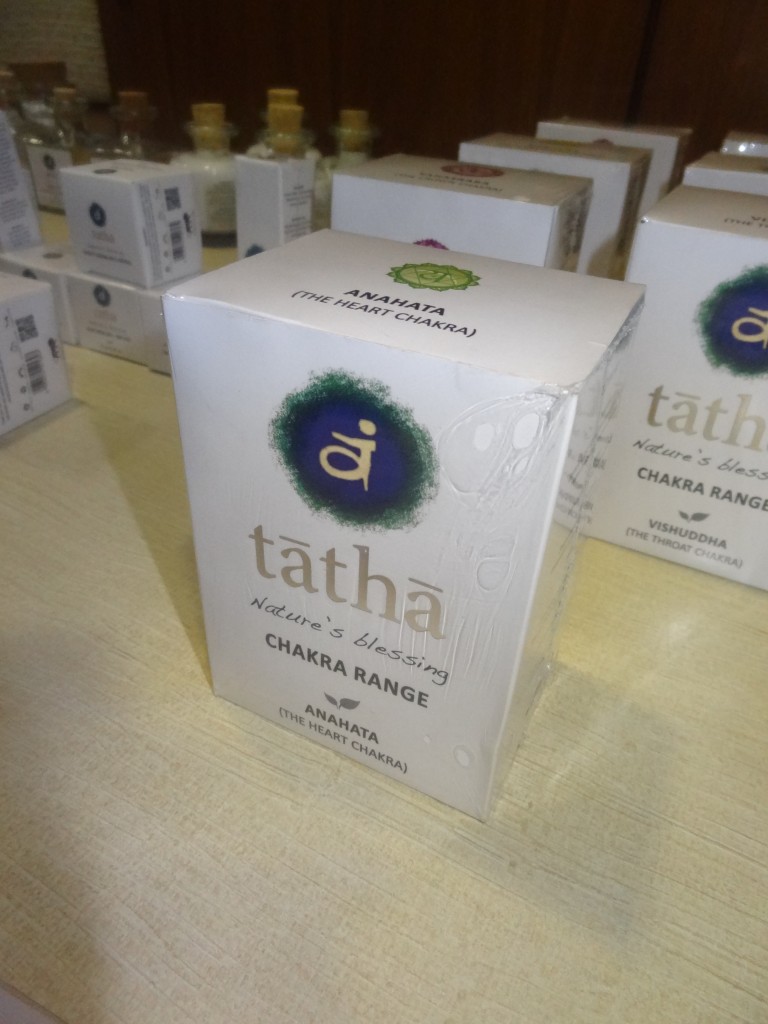 Evening primrose is used in anti-aging which is a break-through. They are soon coming out with a kids range as well and Tatha will soon be going international. The products are handmade and natural & assure of providing harmony & balance and facilitate healthy living with their best concoctions and blends to suit & customize every skin type & problems.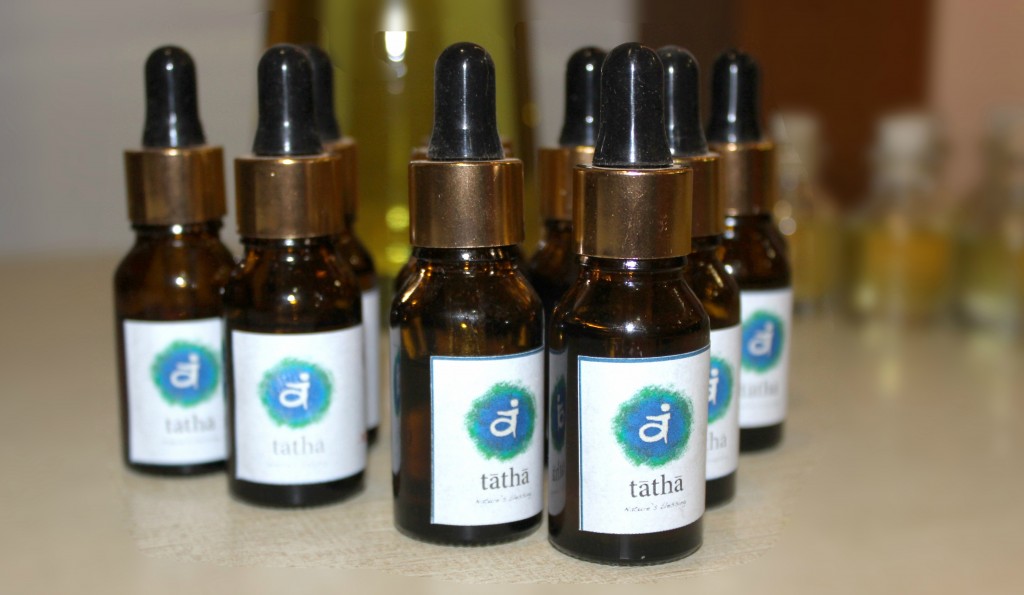 They also have unique men's product range like eau-de-cologne, body deos, creams & face washes with a special product called Last Rinse for dandruff. They have shower gels (Green Apple, Jasmine, Green Tea, Kesar & Aloe vera), eye serums, lip balm and essential oils like ylang ylang, sweet orange, lemongrass, eucalyptus etc to name to few.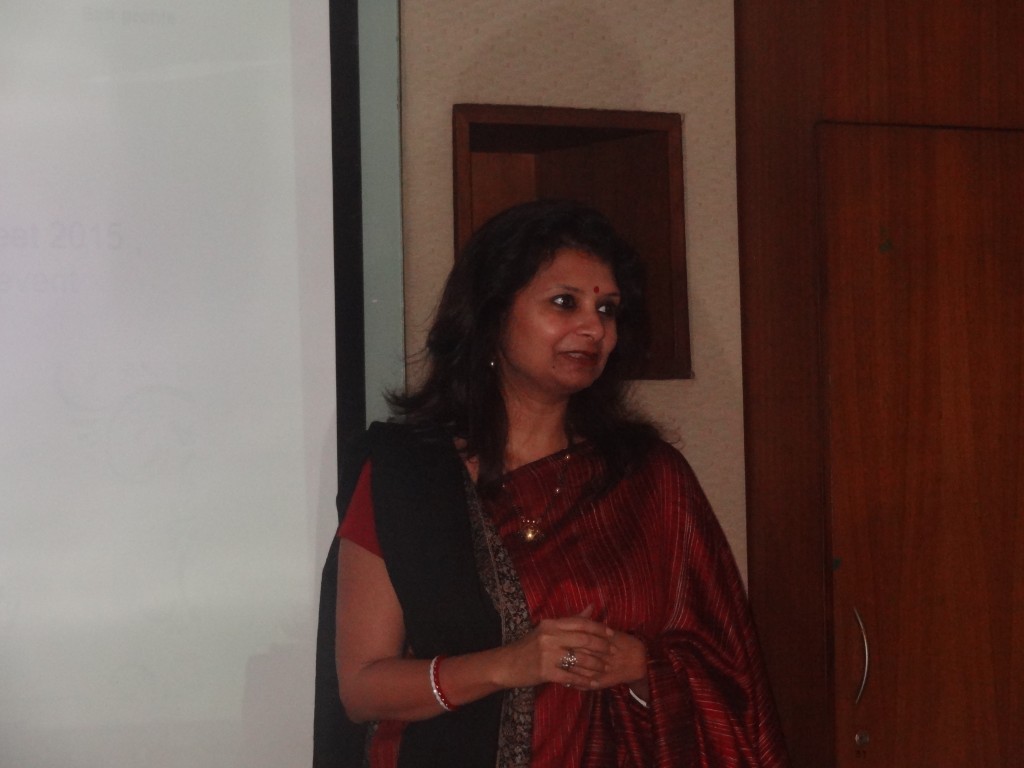 In the end Divita also gave us few skin care tips-
Use natural products

Cover face & mouth when you go outside

Use air purifier

Use face mist to freshen up dull & tired skin

Use face elixirs to brighten up face and maintain a good skin care routine from morning till night.

Use skin screens and clean face before going to bed.
So in all it was a pleasure & delight to meet someone like Divita who is so knowledgable and all thanks to her that we all tried out new things in hair care, skin care & body care. She was really sweet & polite to solve many of our queries & problems during the discussion. It was a memorable session with the expert as her wisdom and healing techniques all cast a magic spell on us.